Timothy Salter Quotes
Top 10 wise famous quotes and sayings by Timothy Salter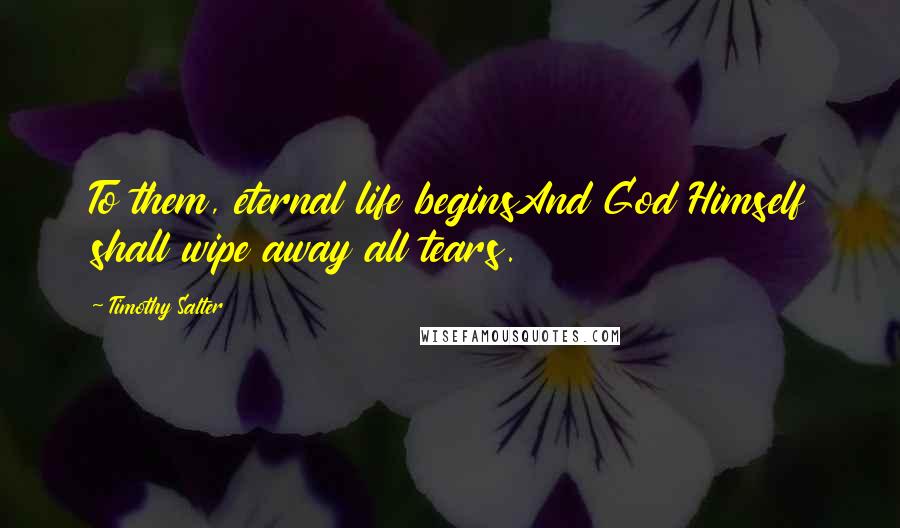 To them, eternal life begins
And God Himself shall wipe away all tears.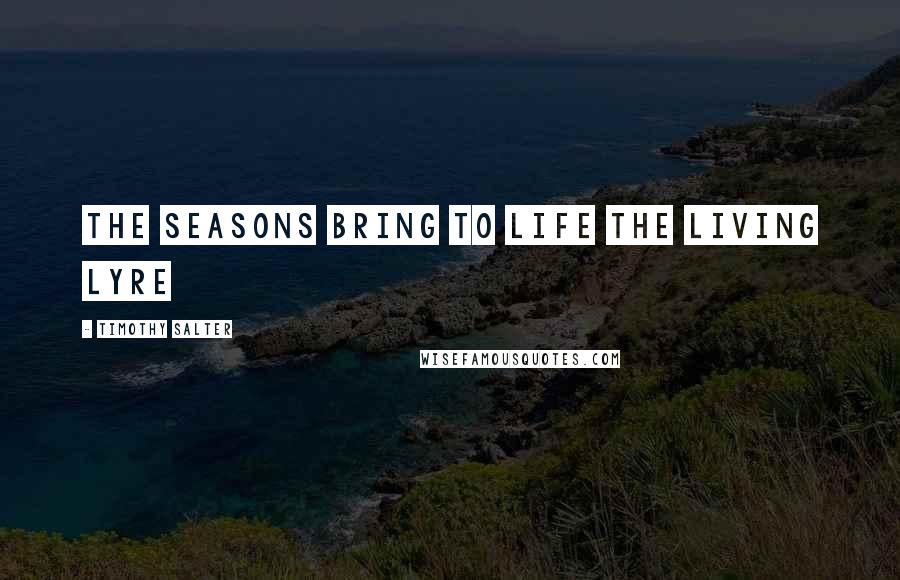 The seasons bring to life the living lyre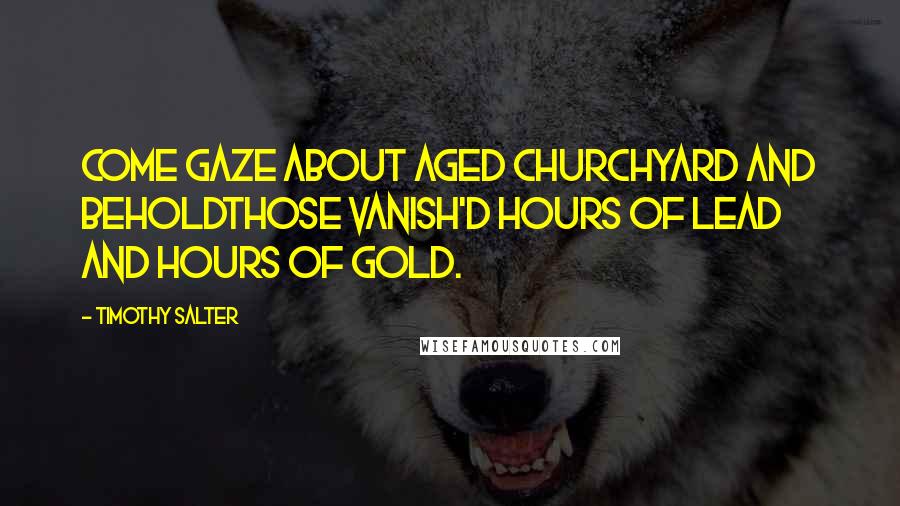 Come gaze about aged churchyard and behold
Those vanish'd hours of lead and hours of gold.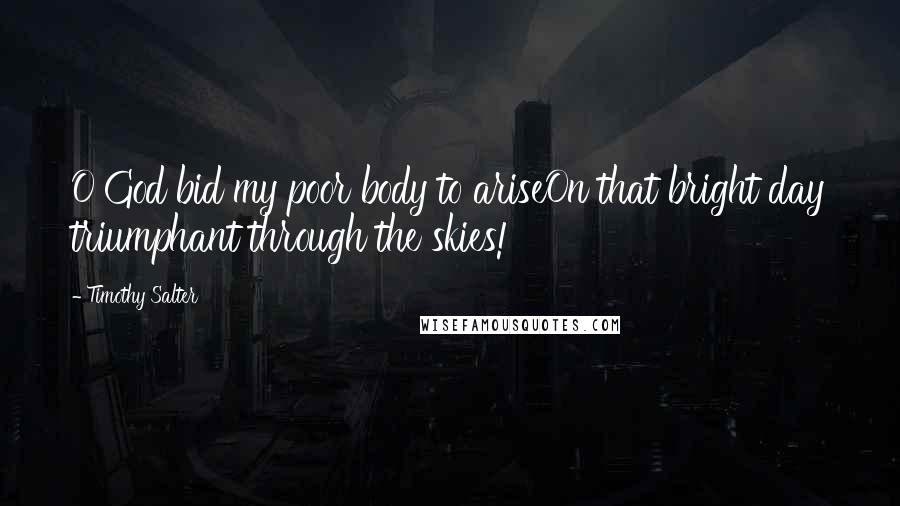 O God bid my poor body to arise
On that bright day triumphant through the skies!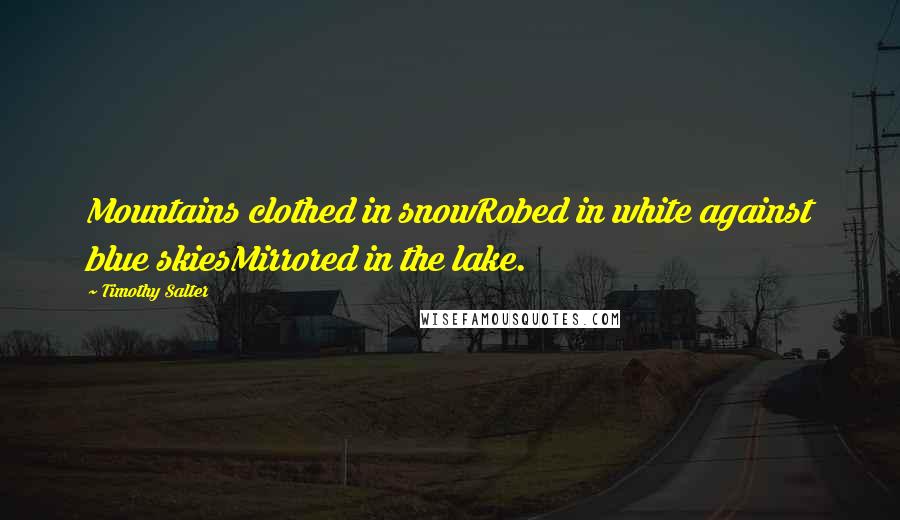 Mountains clothed in snow
Robed in white against blue skies
Mirrored in the lake.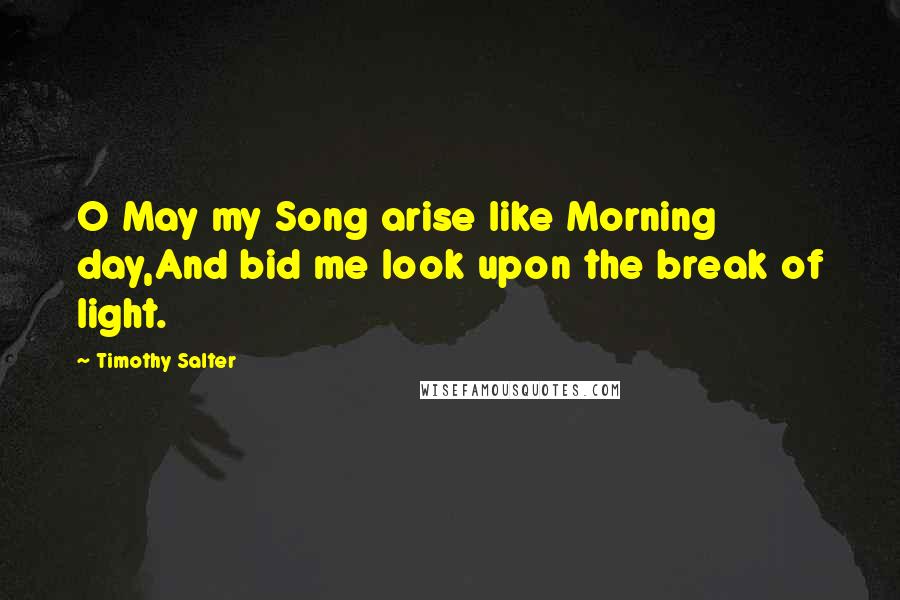 O May my Song arise like Morning day,
And bid me look upon the break of light.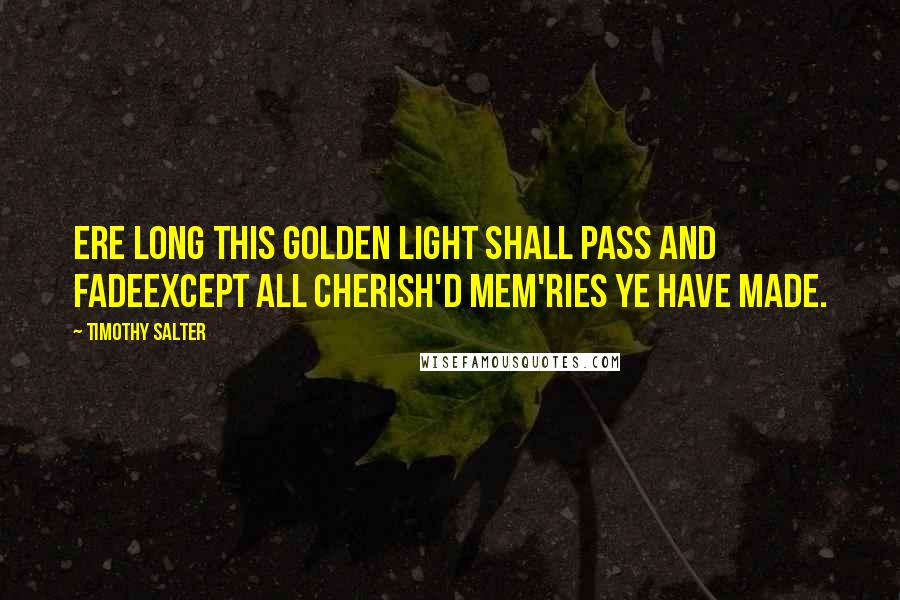 Ere long this golden light shall pass and fade
Except all cherish'd mem'ries ye have made.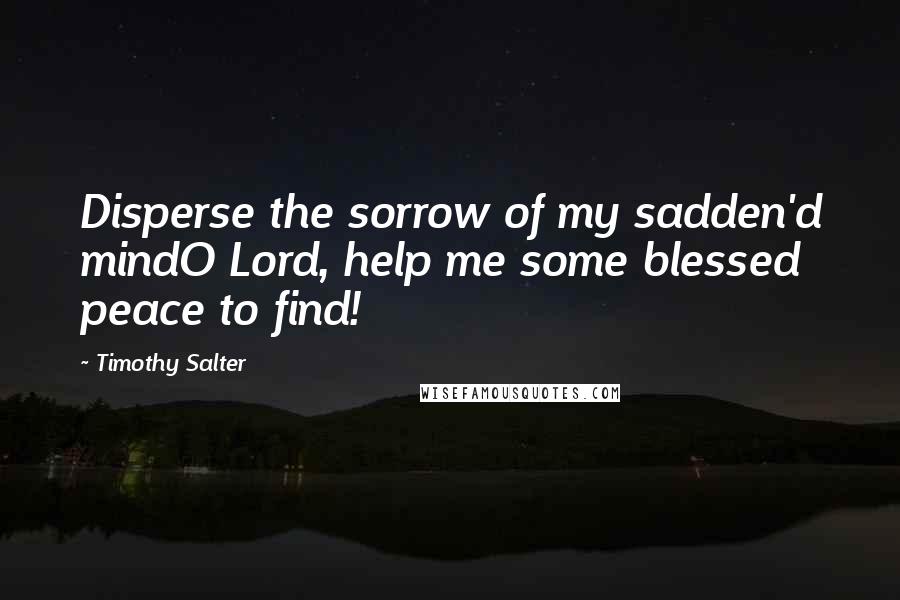 Disperse the sorrow of my sadden'd mind
O Lord, help me some blessed peace to find!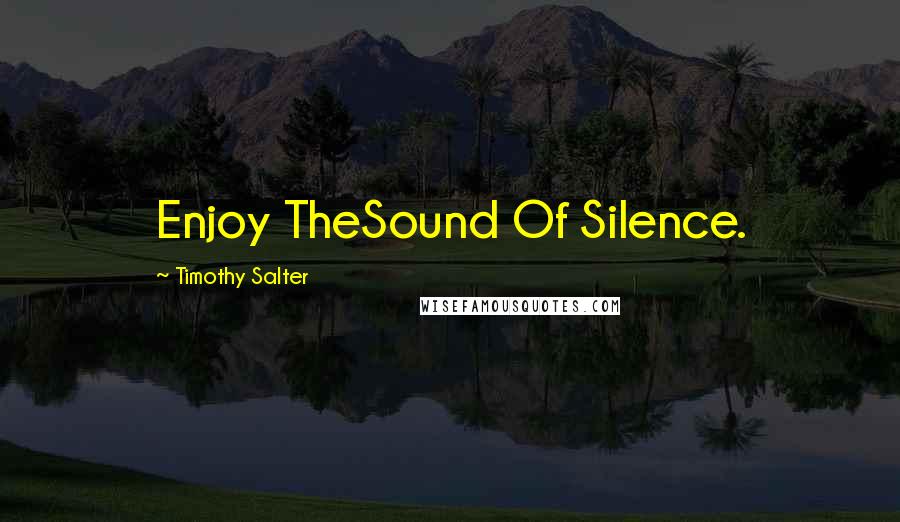 Enjoy The
Sound Of Silence.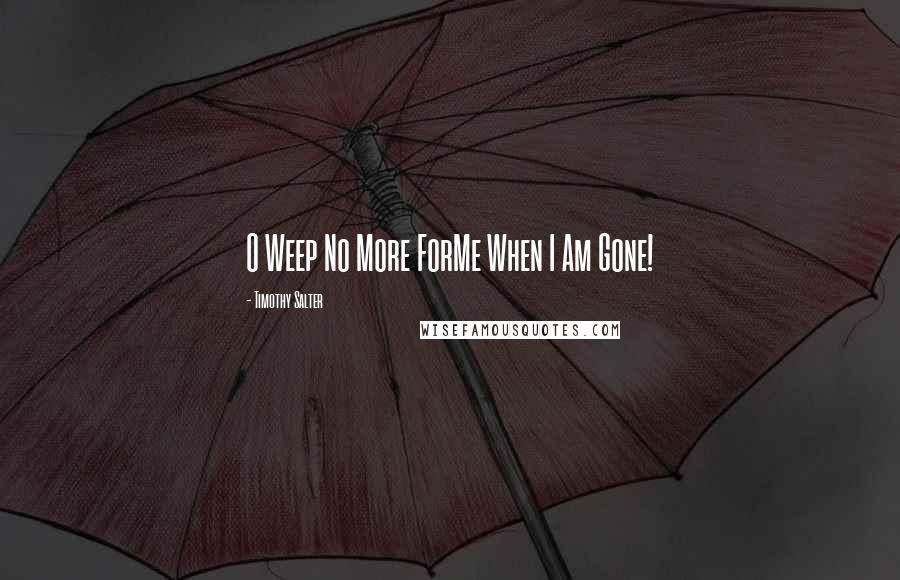 O Weep No More For
Me When I Am Gone!