Gregory Heisler Quotes
Top 9 wise famous quotes and sayings by Gregory Heisler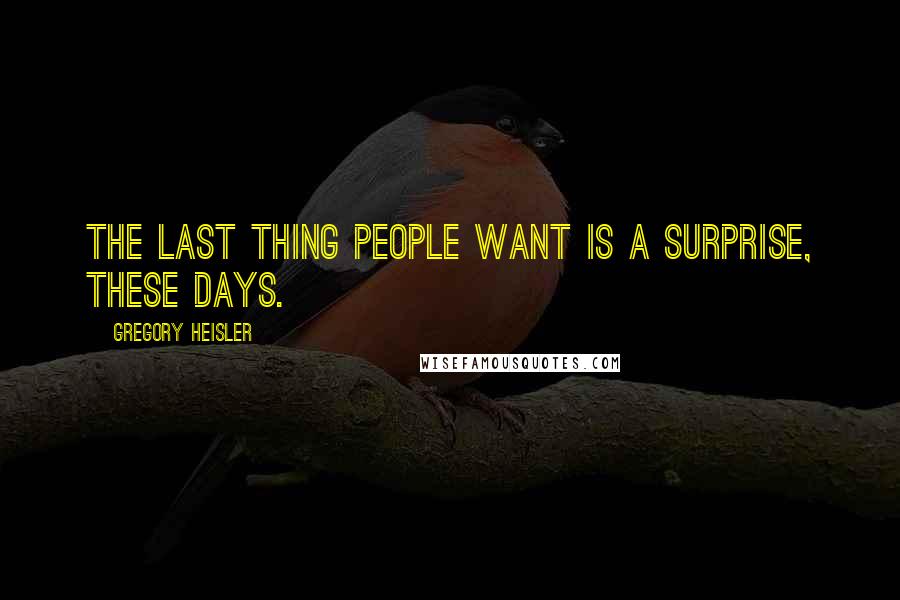 The last thing people want is a surprise, these days.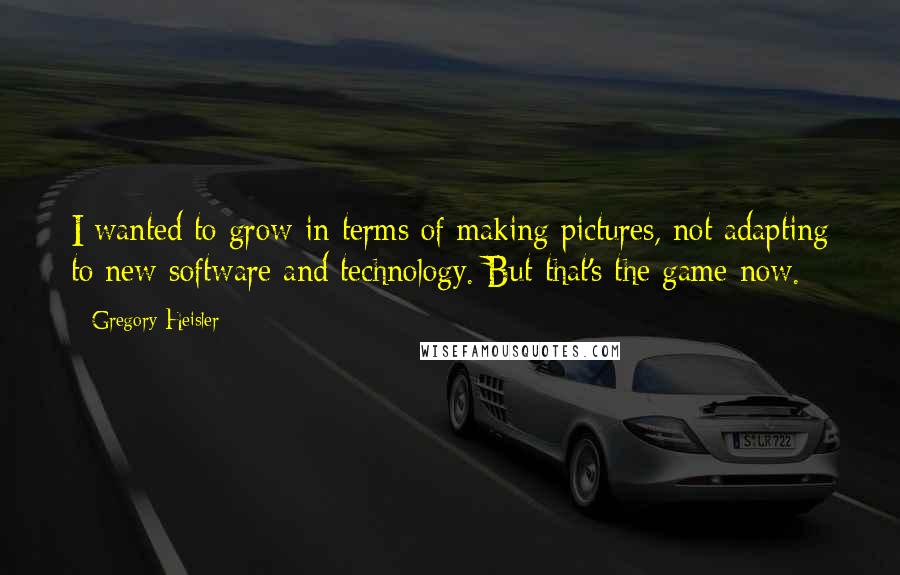 I wanted to grow in terms of making pictures, not adapting to new software and technology. But that's the game now.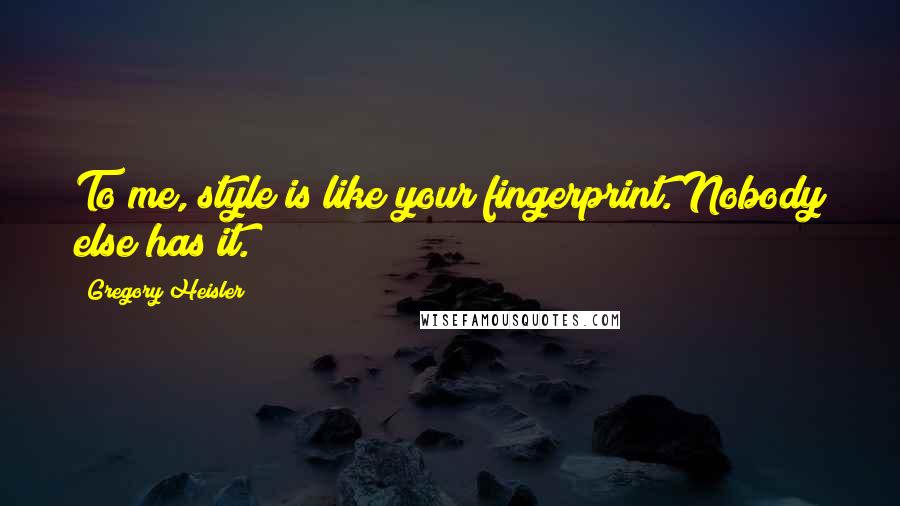 To me, style is like your fingerprint. Nobody else has it.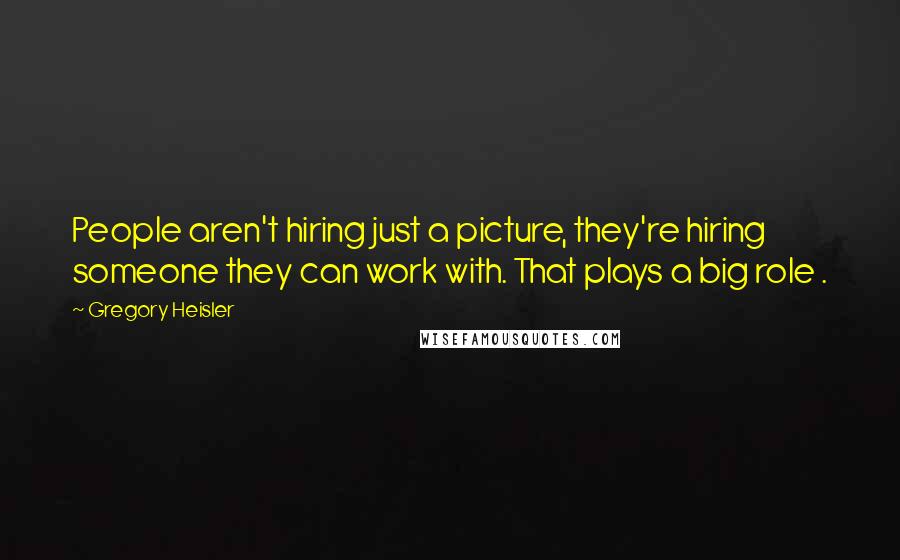 People aren't hiring just a picture, they're hiring someone they can work with. That plays a big role .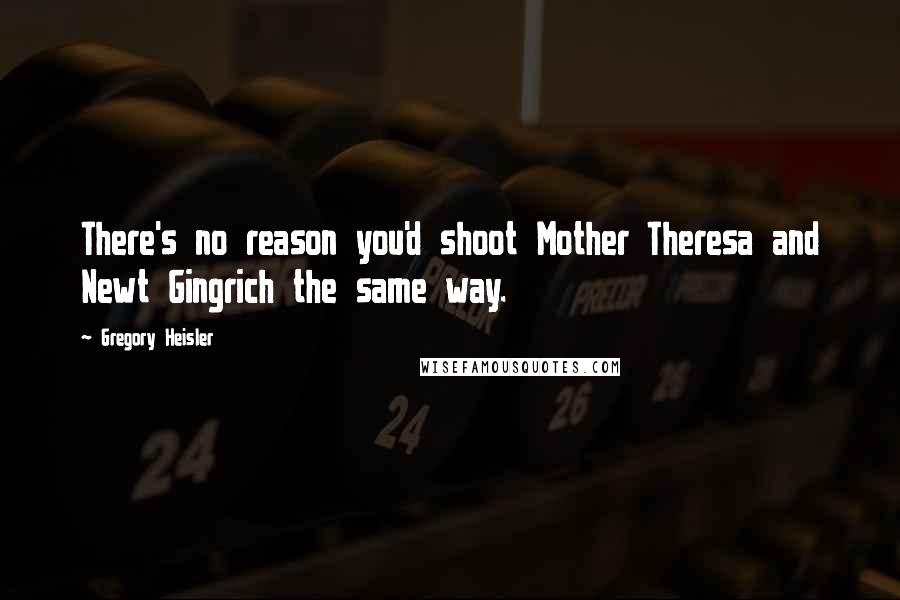 There's no reason you'd shoot Mother Theresa and Newt Gingrich the same way.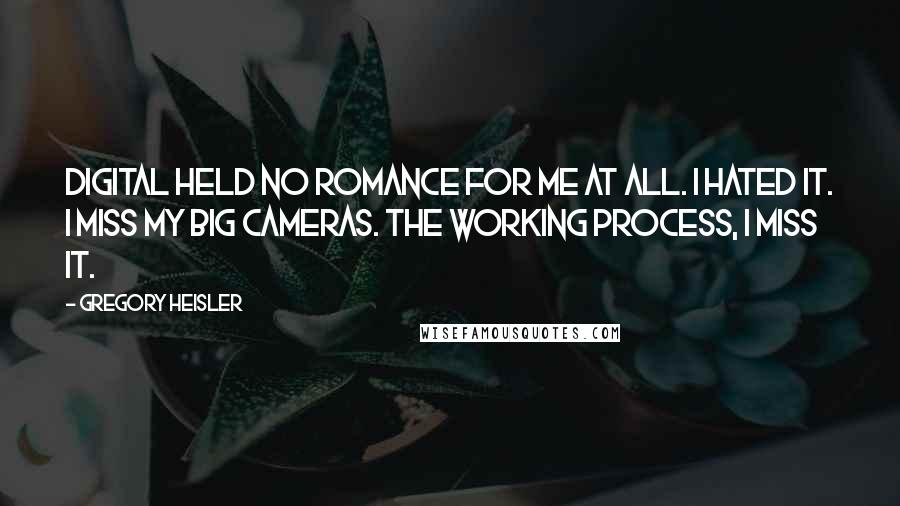 Digital held no romance for me at all. I hated it. I miss my big cameras. The working process, I miss it.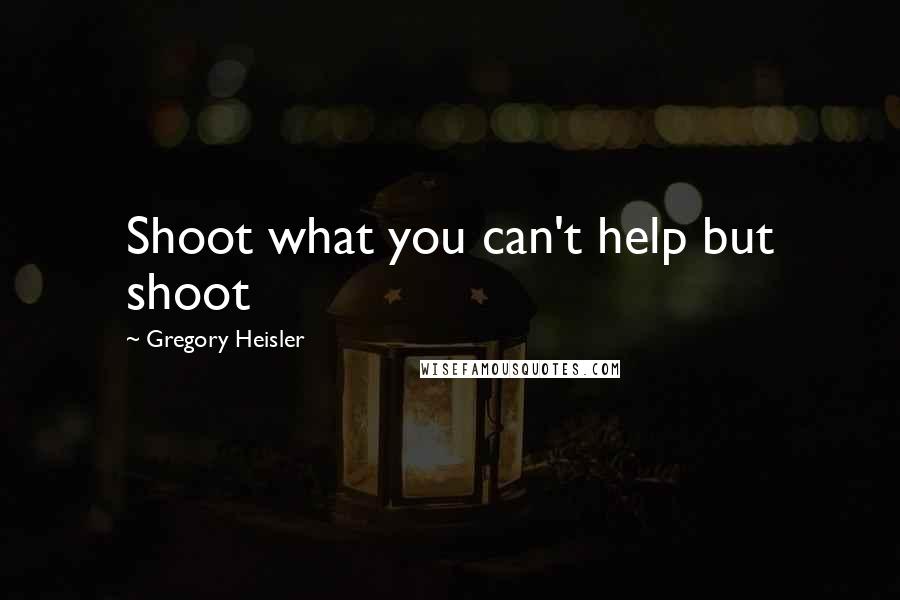 Shoot what you can't help but shoot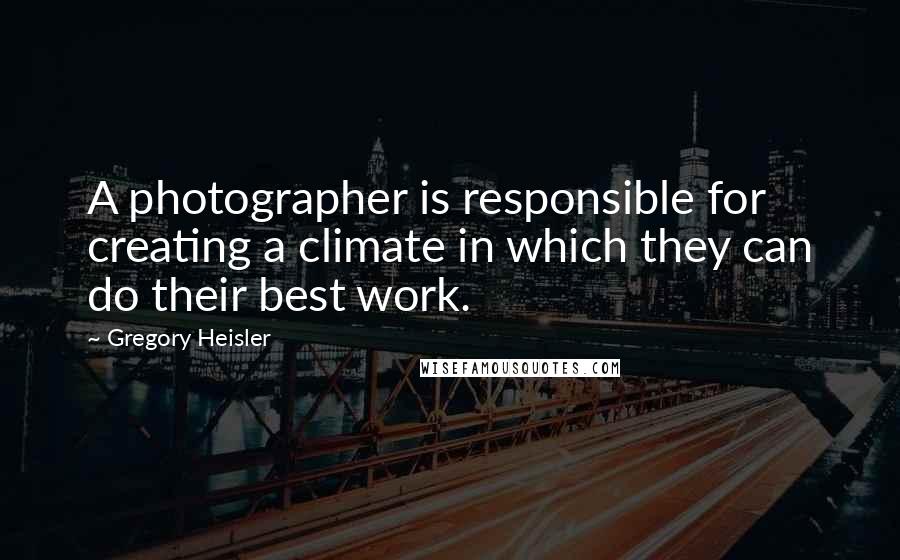 A photographer is responsible for creating a climate in which they can do their best work.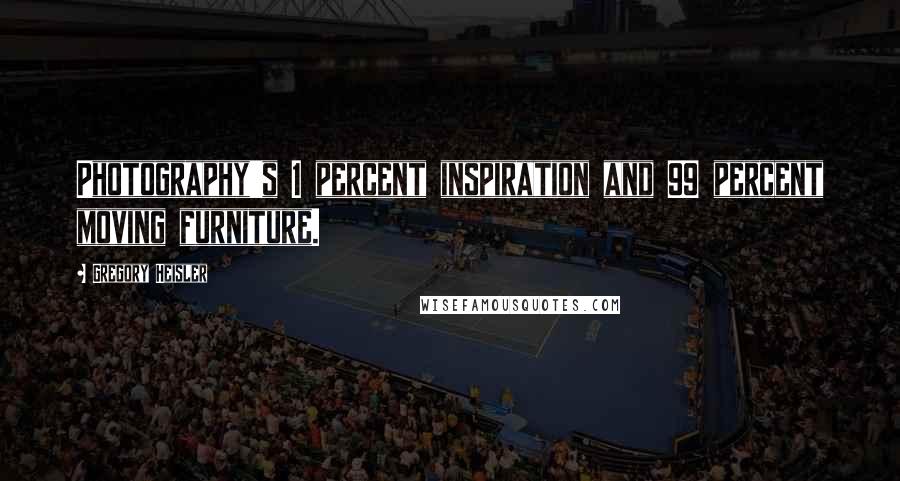 Photography's 1 percent inspiration and 99 percent moving furniture.