Asking For Help Quotes
Collection of top 38 famous quotes about Asking For Help
Asking For Help Quotes & Sayings
Happy to read and share the best inspirational Asking For Help quotes, sayings and quotations on Wise Famous Quotes.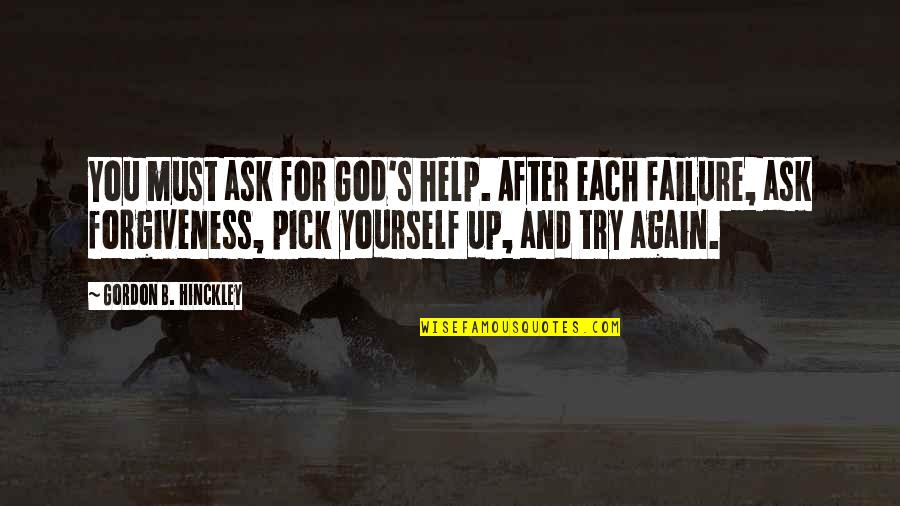 You must ask for God's help. After each failure, ask forgiveness, pick yourself up, and try again.
—
Gordon B. Hinckley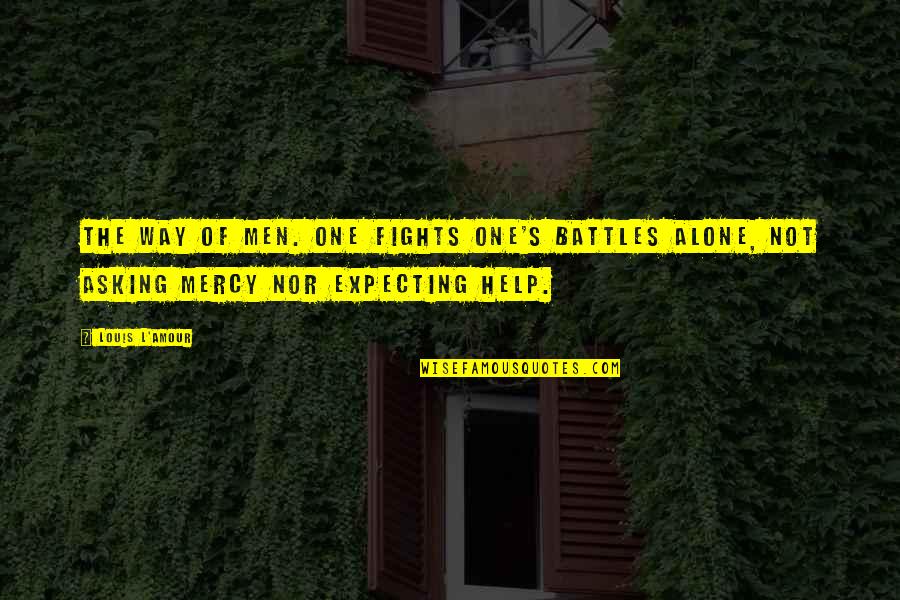 the way of men. One fights one's battles alone, not asking mercy nor expecting help.
—
Louis L'Amour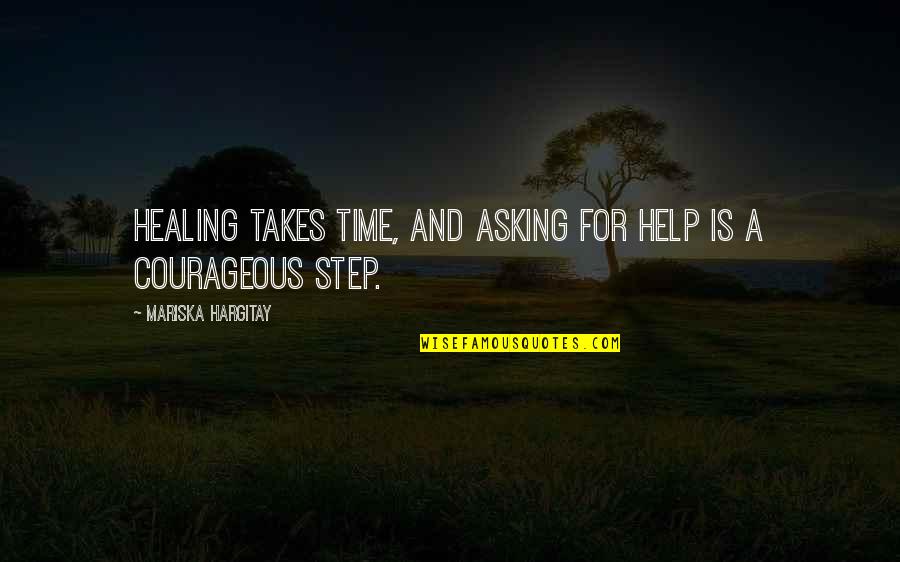 Healing takes time, and
asking for help
is a courageous step. —
Mariska Hargitay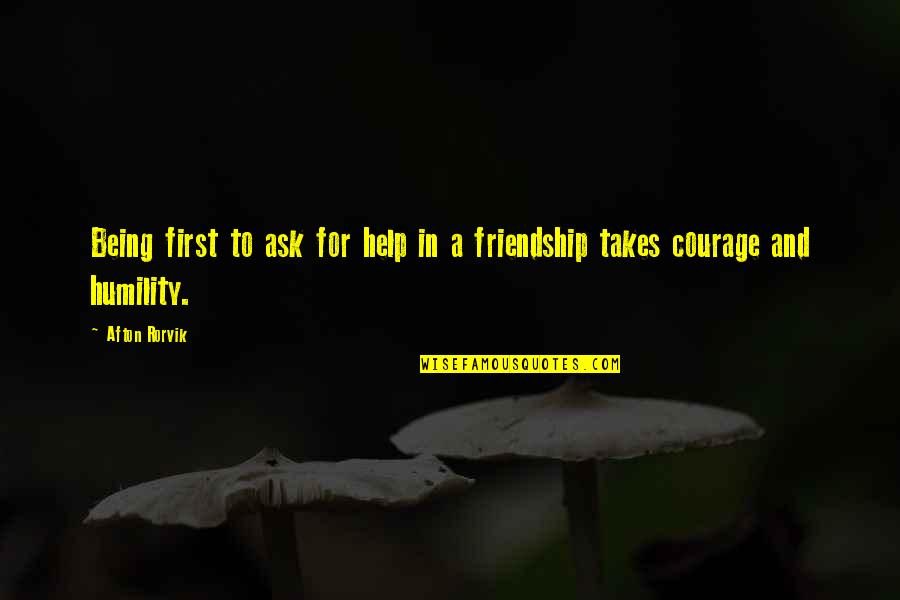 Being first to ask for help in a friendship takes courage and humility. —
Afton Rorvik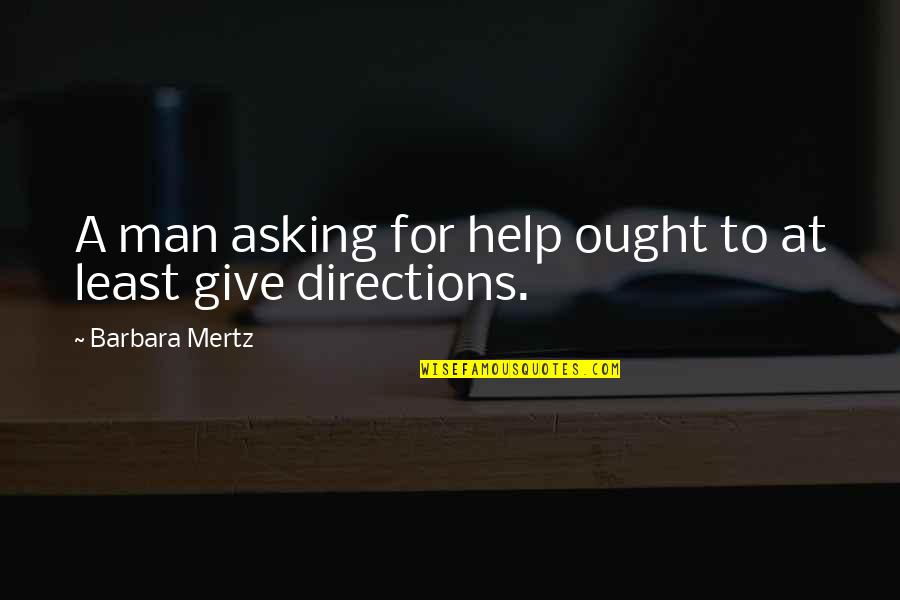 A man
asking for help
ought to at least give directions. —
Barbara Mertz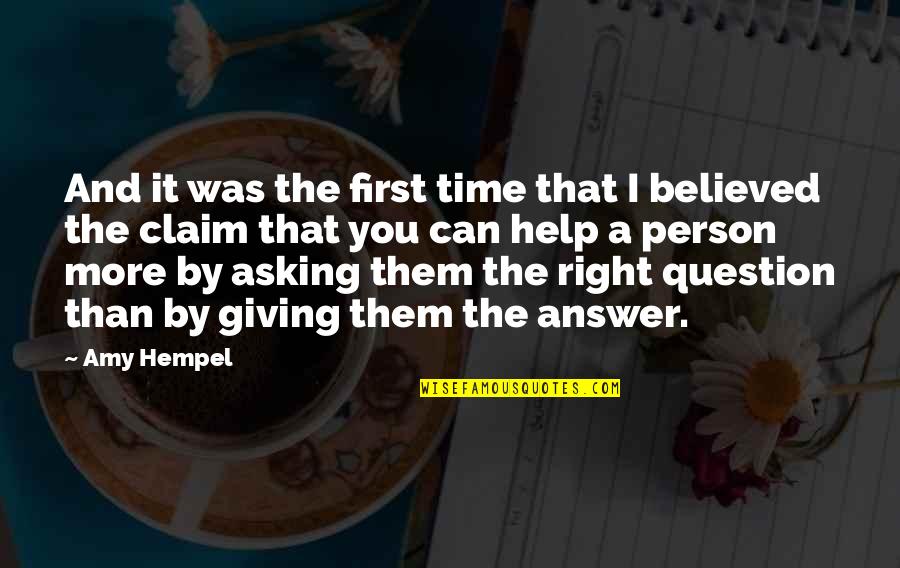 And it was the first time that I believed the claim that you can help a person more by asking them the right question than by giving them the answer. —
Amy Hempel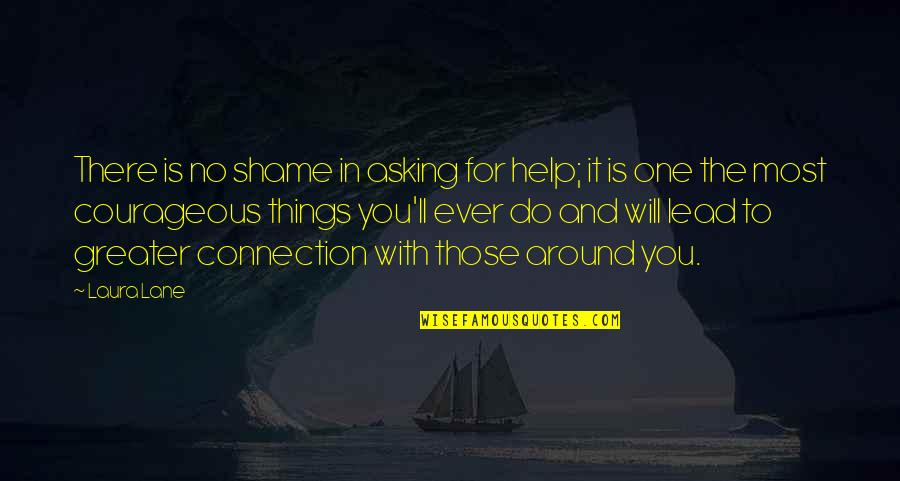 There is no shame in
asking for help
; it is one the most courageous things you'll ever do and will lead to greater connection with those around you. —
Laura Lane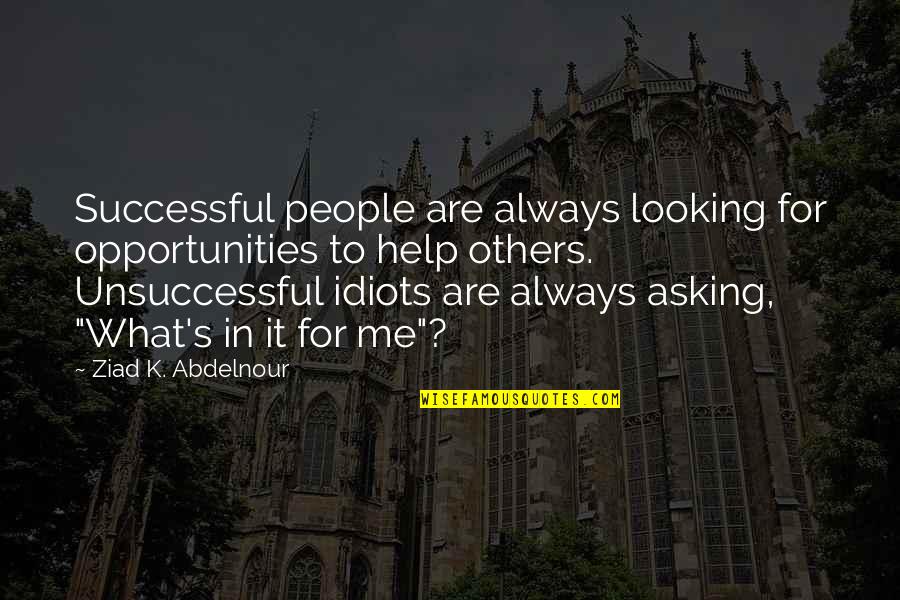 Successful people are always looking for opportunities to help others. Unsuccessful idiots are always asking, "What's in it for me"? —
Ziad K. Abdelnour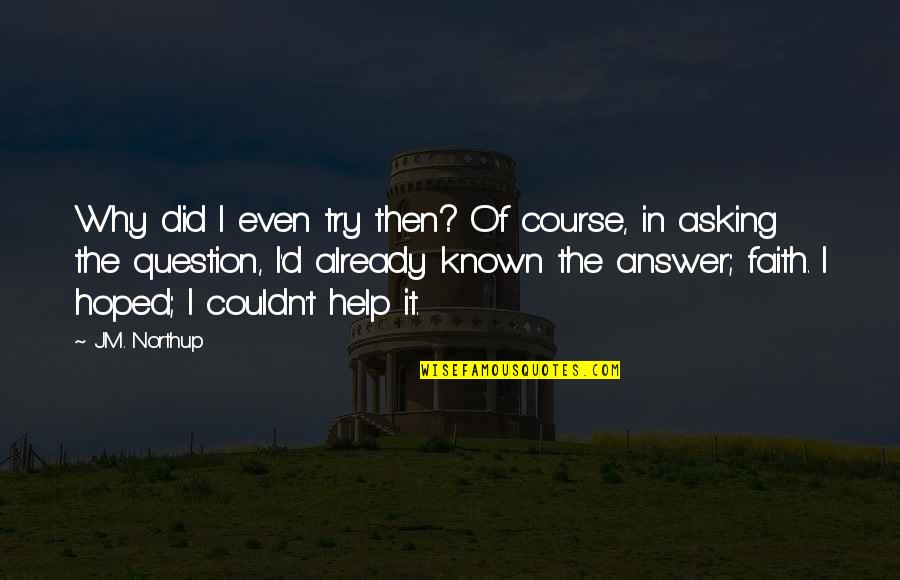 Why did I even try then? Of course, in asking the question, I'd already known the answer; faith. I hoped; I couldn't help it. —
J.M. Northup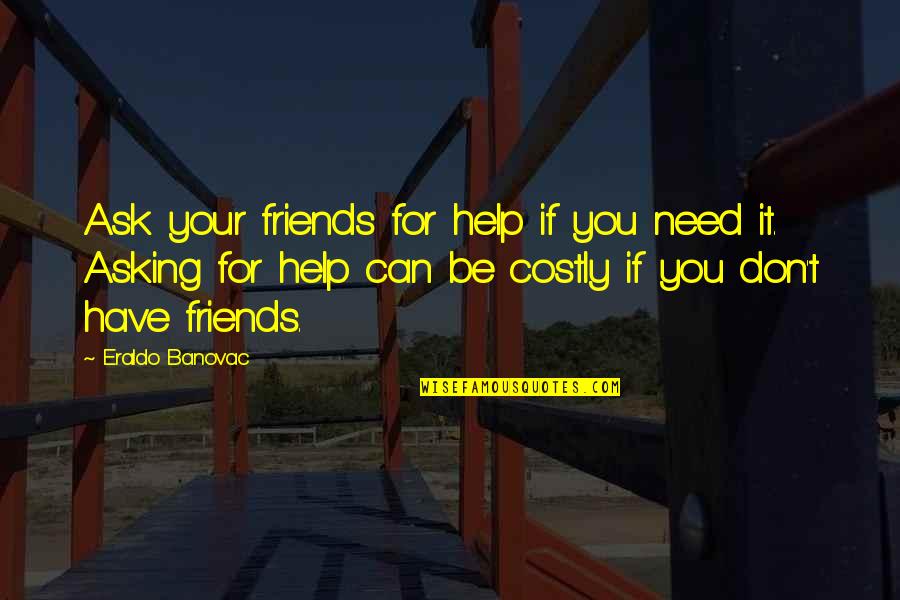 Ask your friends for help if you need it.
Asking for help
can be costly if you don't have friends. —
Eraldo Banovac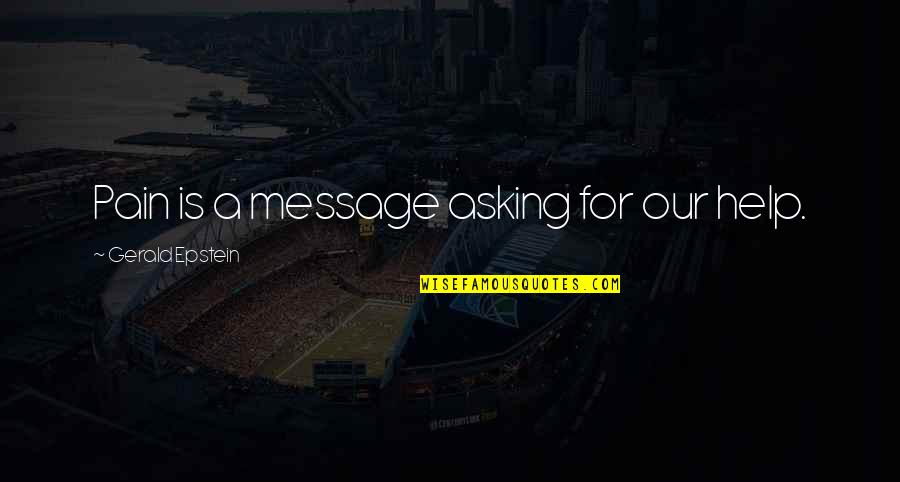 Pain is a message asking for our help. —
Gerald Epstein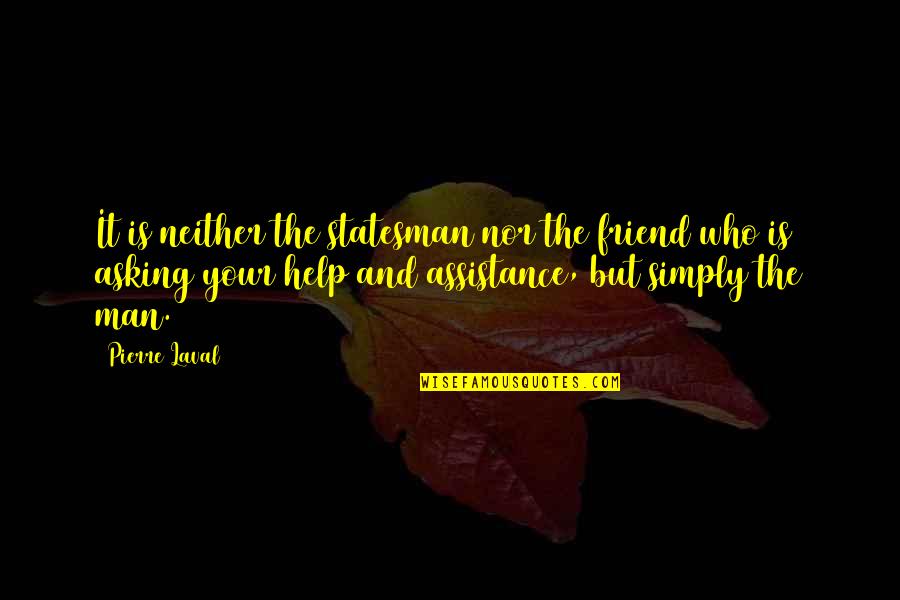 It is neither the statesman nor the friend who is asking your help and assistance, but simply the man. —
Pierre Laval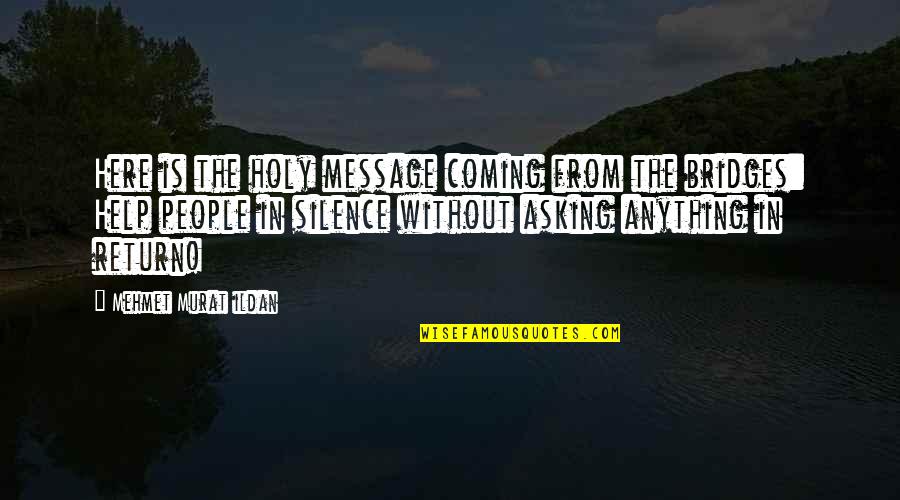 Here is the holy message coming from the bridges: Help people in silence without asking anything in return! —
Mehmet Murat Ildan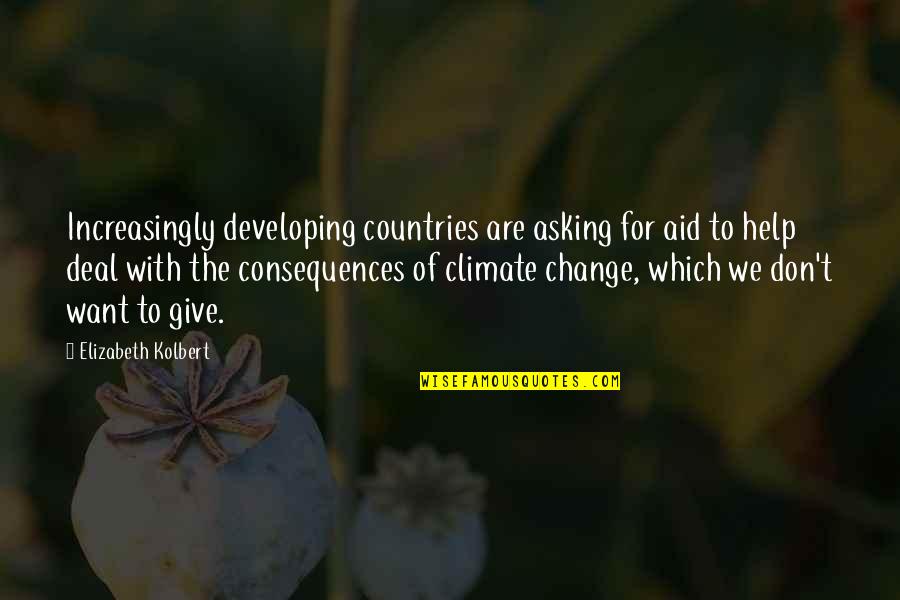 Increasingly developing countries are asking for aid to help deal with the consequences of climate change, which we don't want to give. —
Elizabeth Kolbert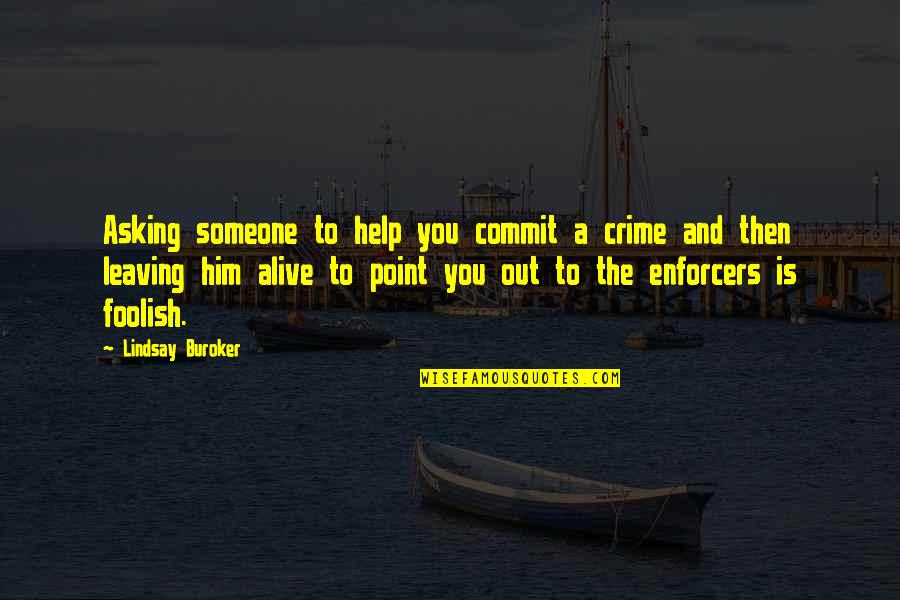 Asking someone to help you commit a crime and then leaving him alive to point you out to the enforcers is foolish. —
Lindsay Buroker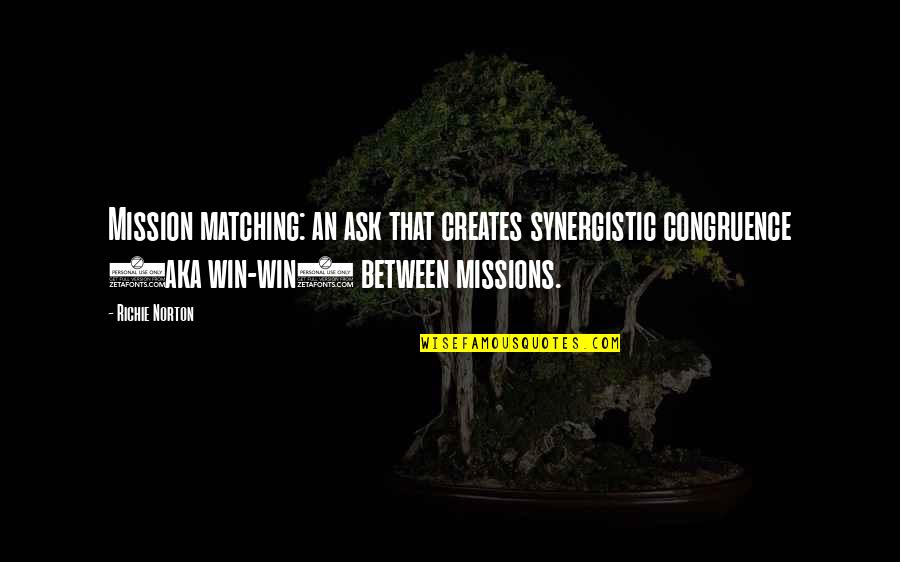 Mission matching: an ask that creates synergistic congruence (aka win-win) between missions. —
Richie Norton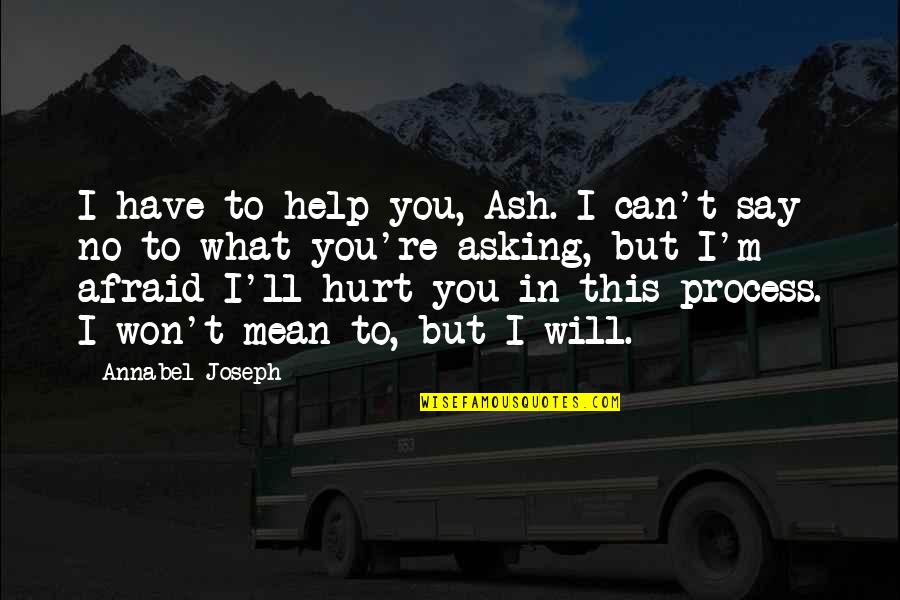 I have to help you, Ash. I can't say no to what you're asking, but I'm afraid I'll hurt you in this process. I won't mean to, but I will. —
Annabel Joseph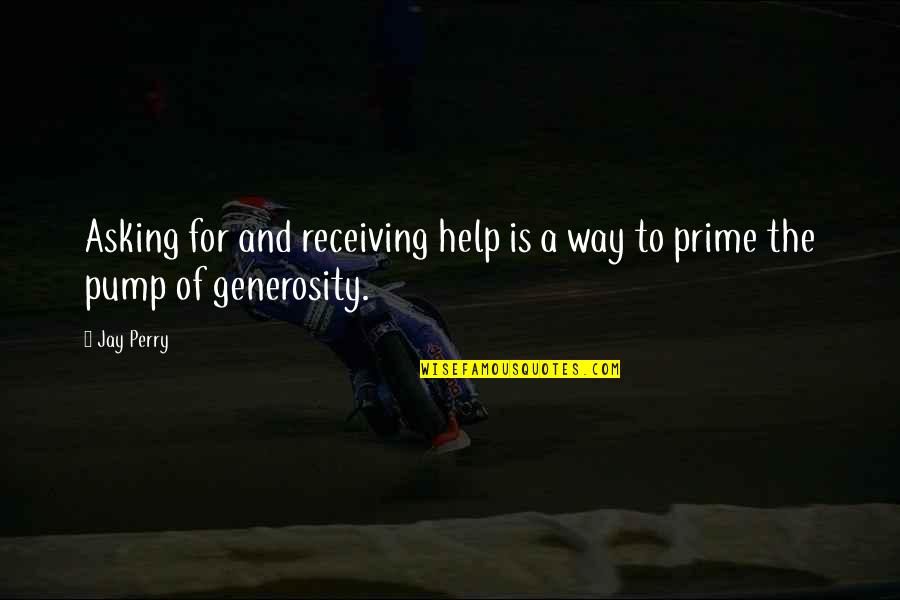 Asking for and receiving help is a way to prime the pump of generosity. —
Jay Perry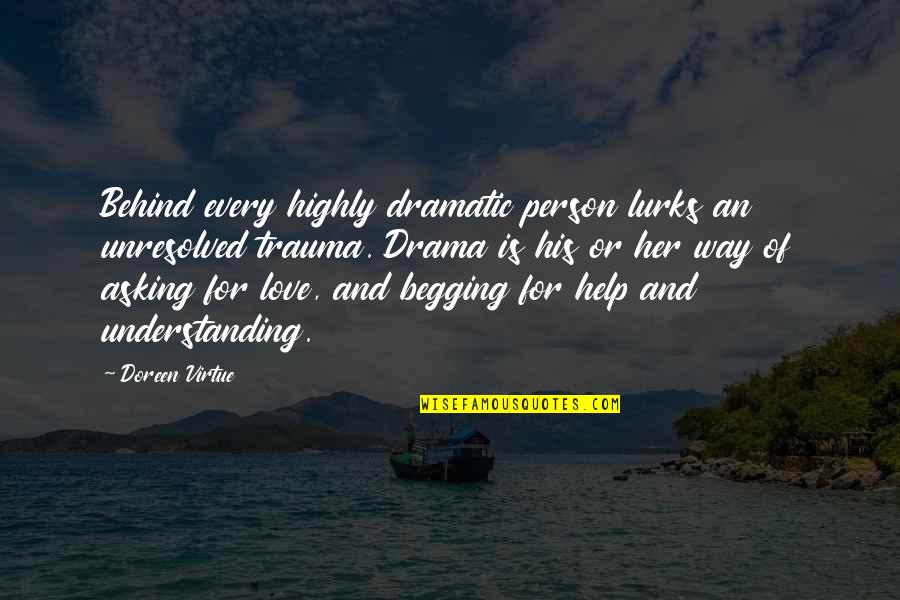 Behind every highly dramatic person lurks an unresolved trauma. Drama is his or her way of asking for love, and begging for help and understanding. —
Doreen Virtue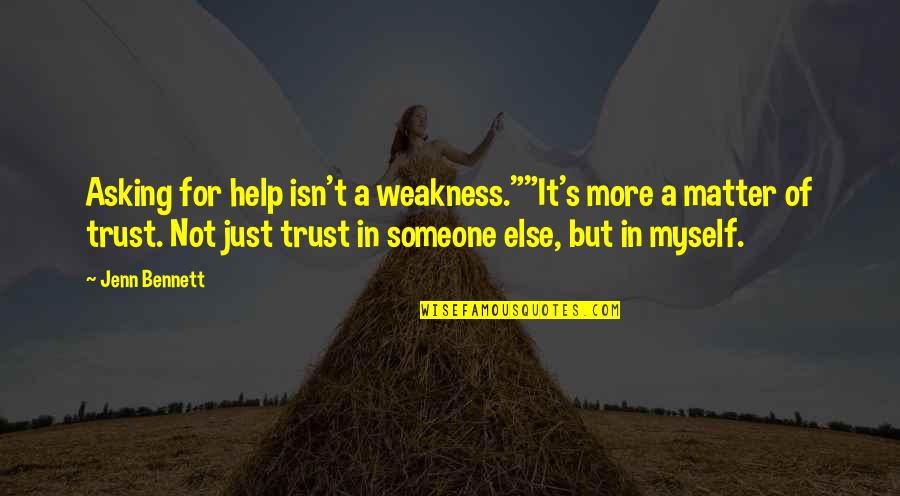 Asking for help
isn't a weakness."
"It's more a matter of trust. Not just trust in someone else, but in myself. —
Jenn Bennett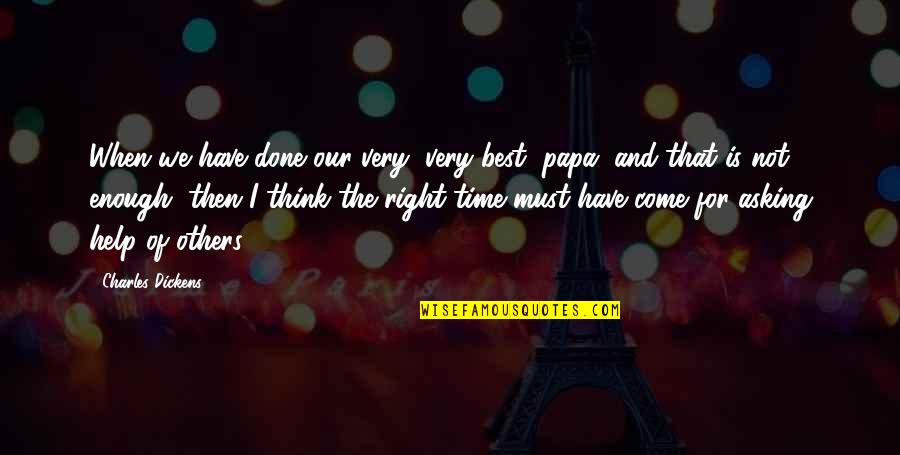 When we have done our very, very best, papa, and that is not enough, then I think the right time must have come for asking help of others. —
Charles Dickens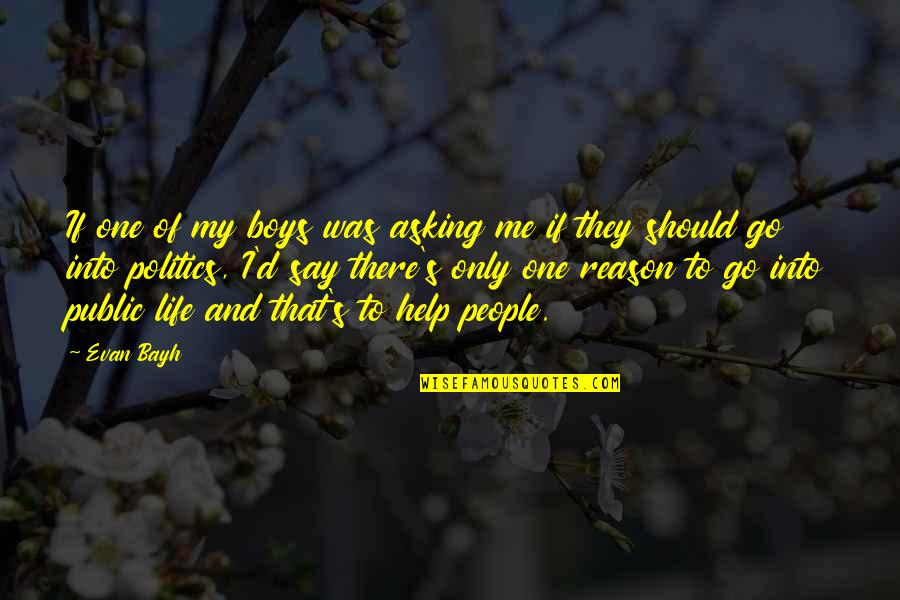 If one of my boys was asking me if they should go into politics, I'd say there's only one reason to go into public life and that's to help people. —
Evan Bayh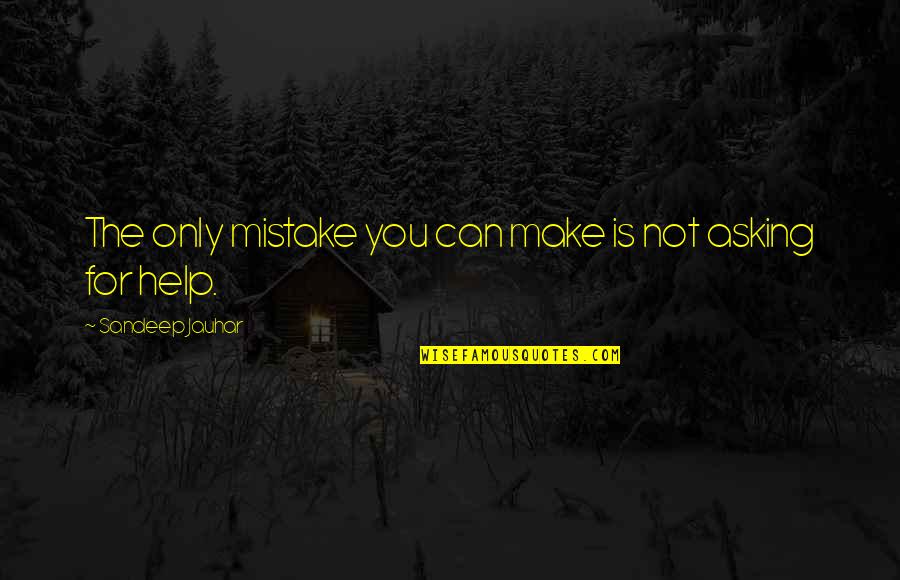 The only mistake you can make is not
asking for help
. —
Sandeep Jauhar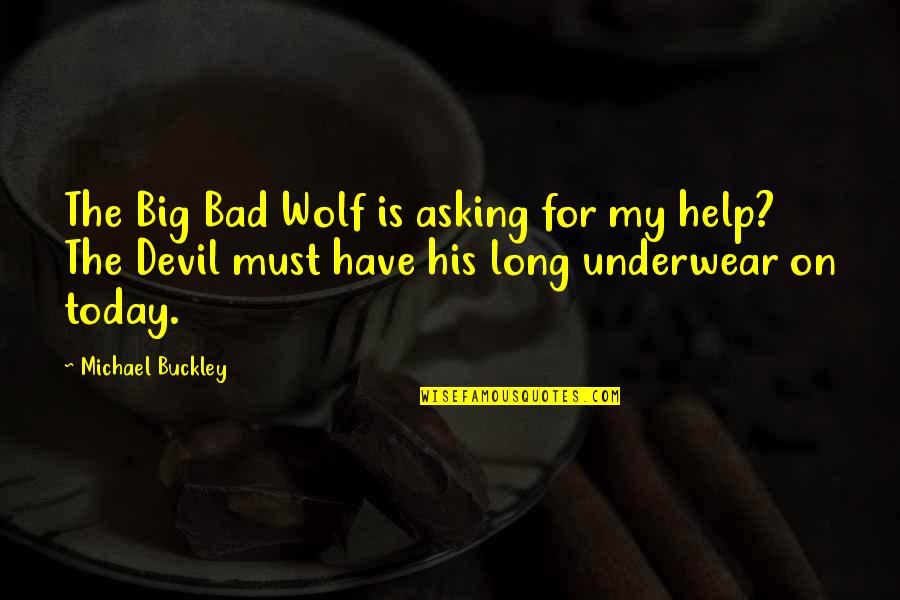 The Big Bad Wolf is asking for my help? The Devil must have his long underwear on today. —
Michael Buckley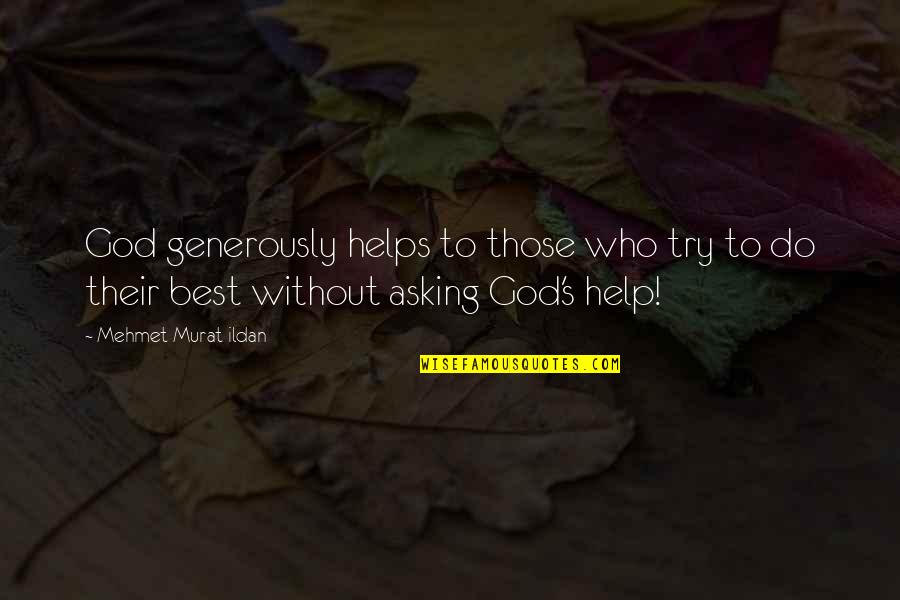 God generously helps to those who try to do their best without asking God's help! —
Mehmet Murat Ildan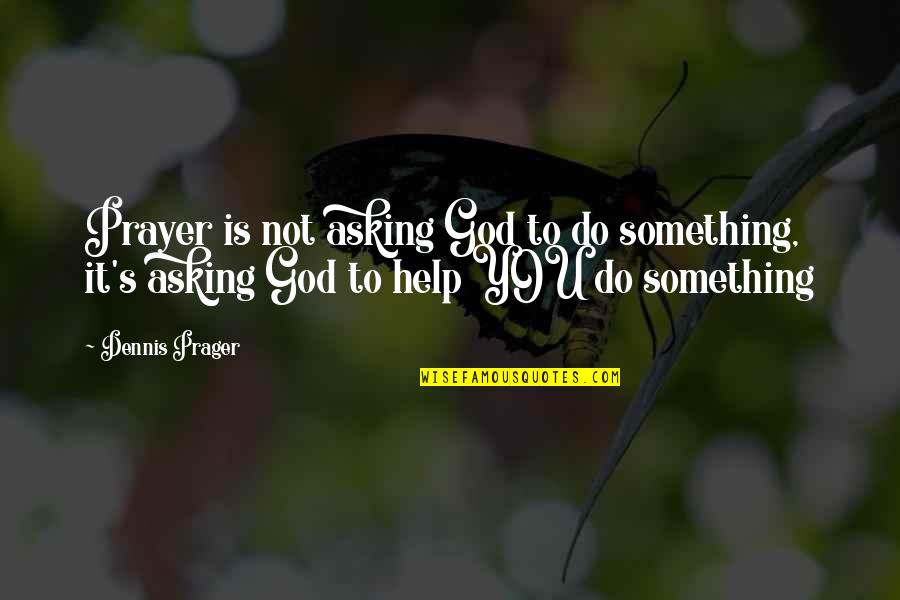 Prayer is not asking God to do something, it's asking God to help YOU do something —
Dennis Prager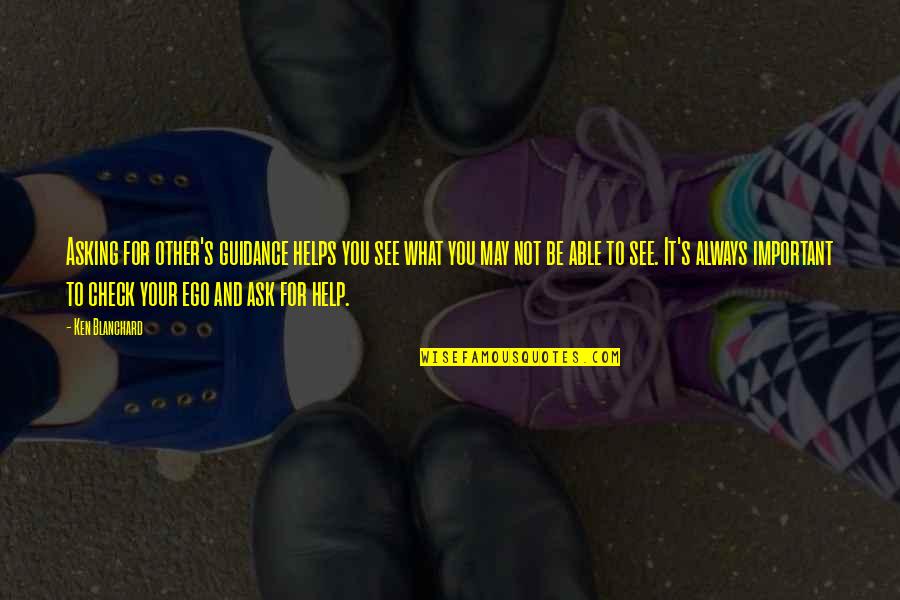 Asking for other's guidance helps you see what you may not be able to see. It's always important to check your ego and ask for help. —
Ken Blanchard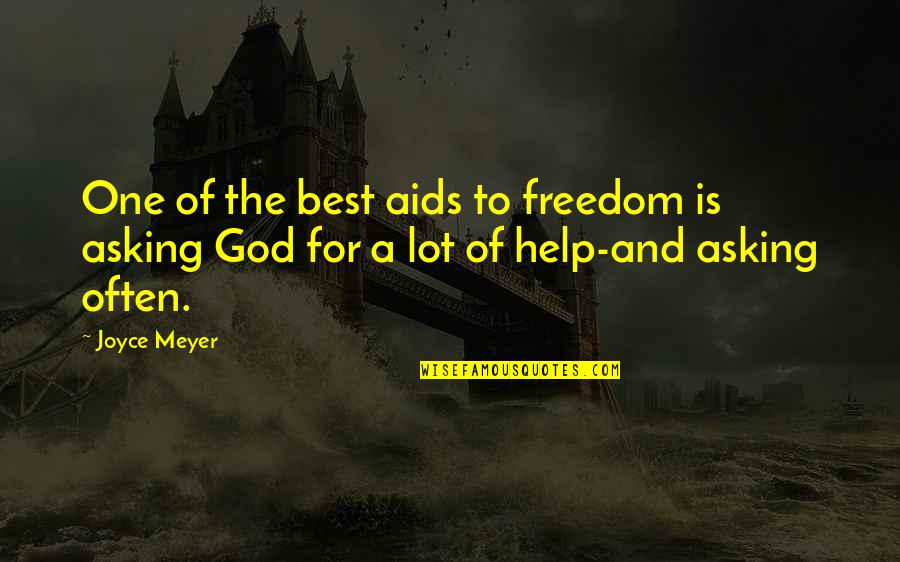 One of the best aids to freedom is asking God for a lot of help-and asking often. —
Joyce Meyer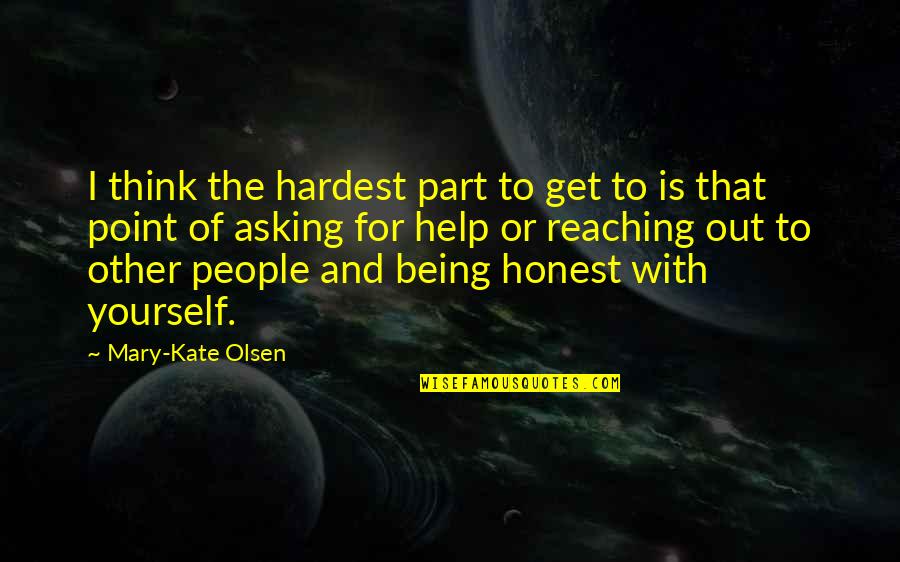 I think the hardest part to get to is that point of
asking for help
or reaching out to other people and being honest with yourself. —
Mary-Kate Olsen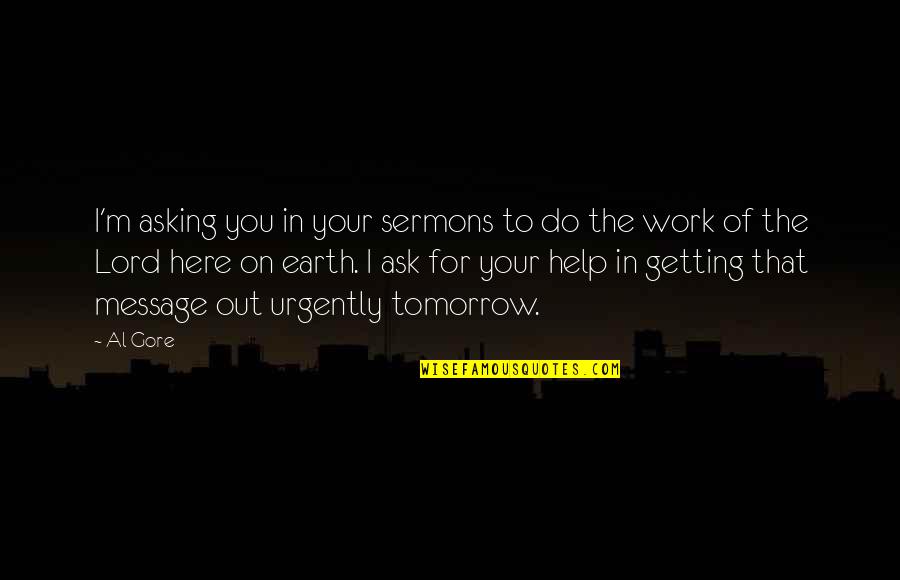 I'm asking you in your sermons to do the work of the Lord here on earth. I ask for your help in getting that message out urgently tomorrow. —
Al Gore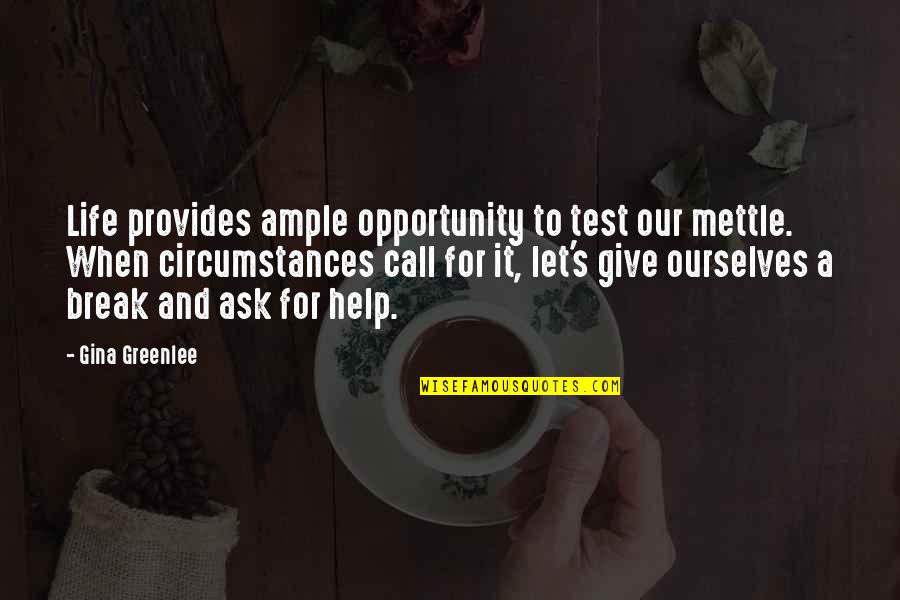 Life provides ample opportunity to test our mettle. When circumstances call for it, let's give ourselves a break and ask for help. —
Gina Greenlee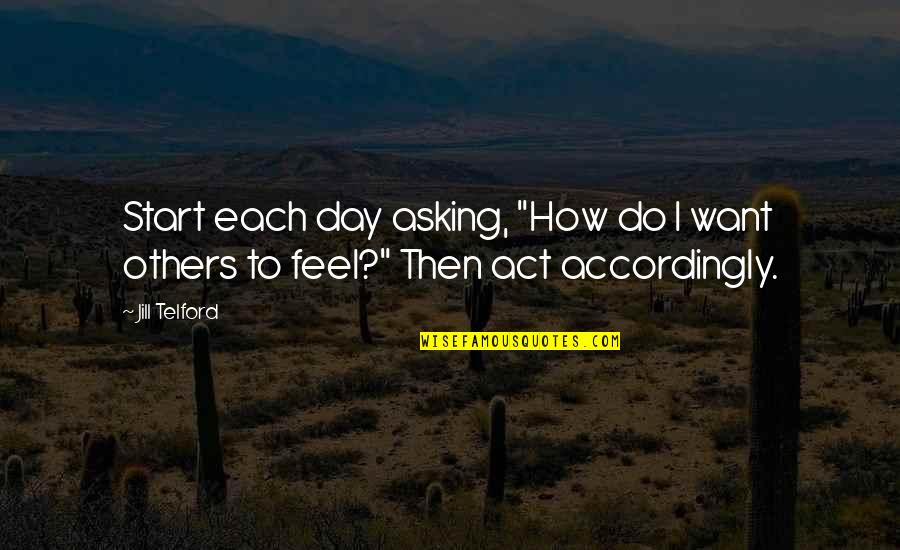 Start each day asking, "How do I want others to feel?" Then act accordingly. —
Jill Telford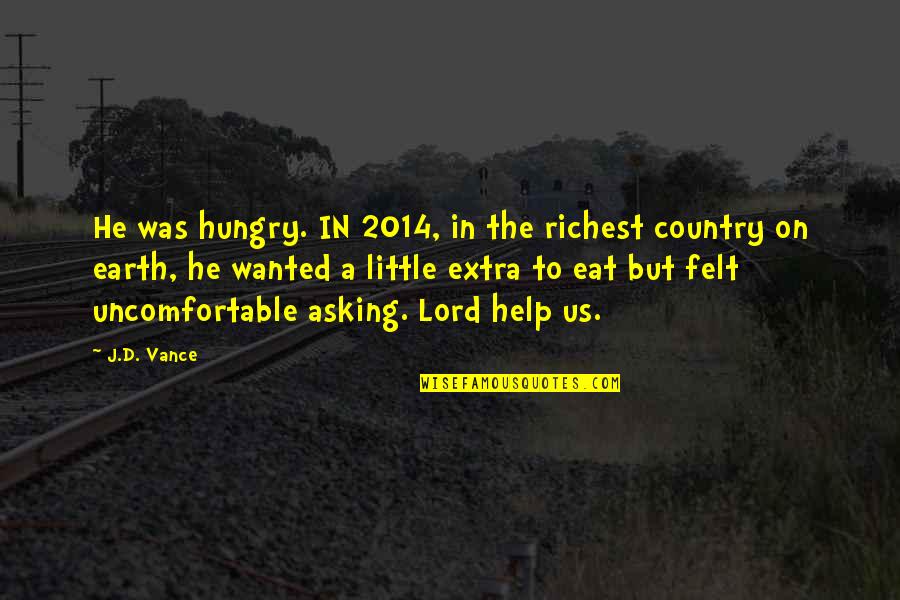 He was hungry. IN 2014, in the richest country on earth, he wanted a little extra to eat but felt uncomfortable asking. Lord help us. —
J.D. Vance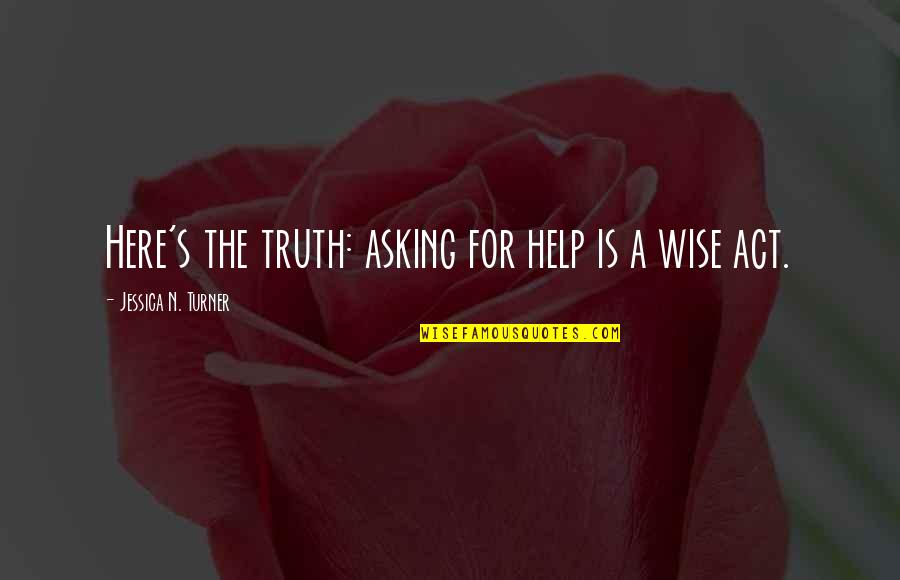 Here's the truth:
asking for help
is a wise act. —
Jessica N. Turner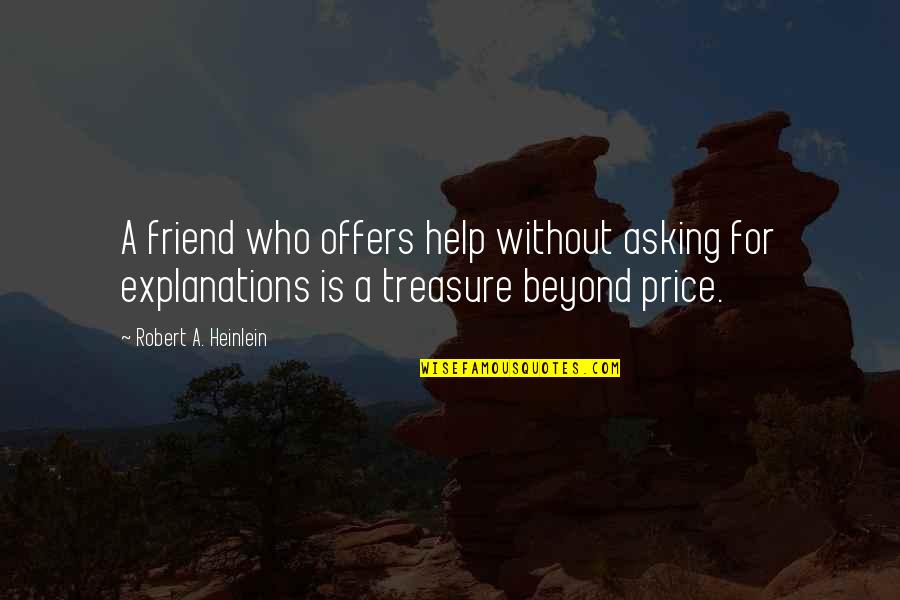 A friend who offers help without asking for explanations is a treasure beyond price. —
Robert A. Heinlein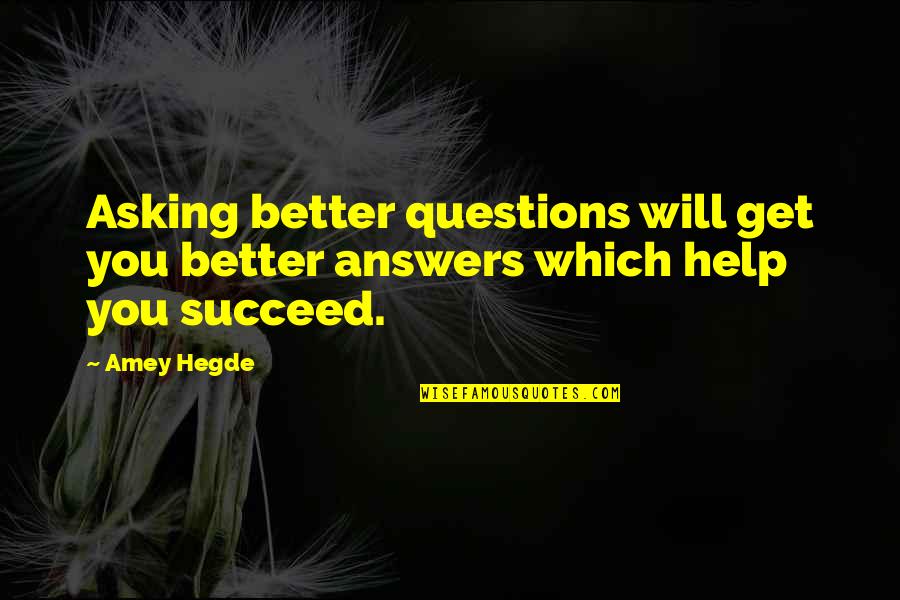 Asking better questions will get you better answers which help you succeed. —
Amey Hegde