Gerald Durrell Quotes
Top 24 wise famous quotes and sayings by Gerald Durrell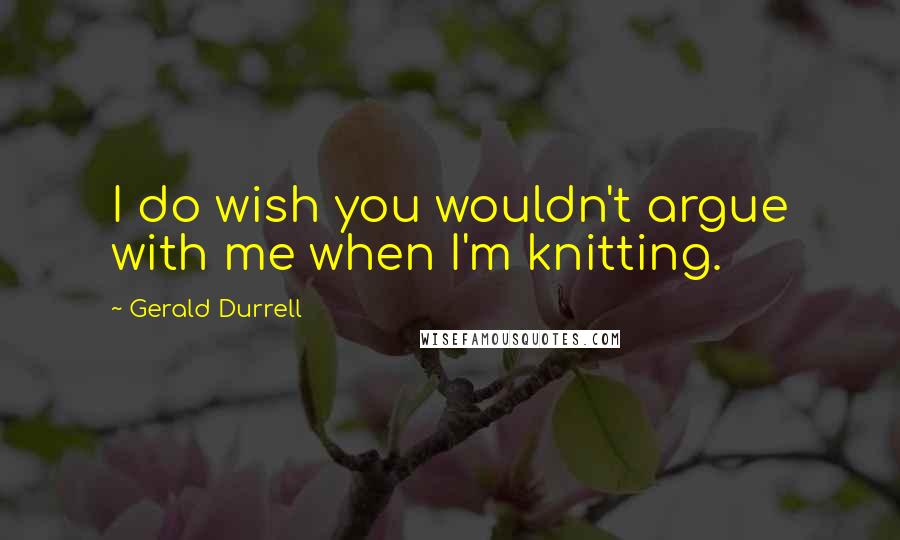 I do wish you wouldn't argue with me when I'm knitting.
Gradually the magic of the island [Corfu] settled over us as gently and clingingly as pollen.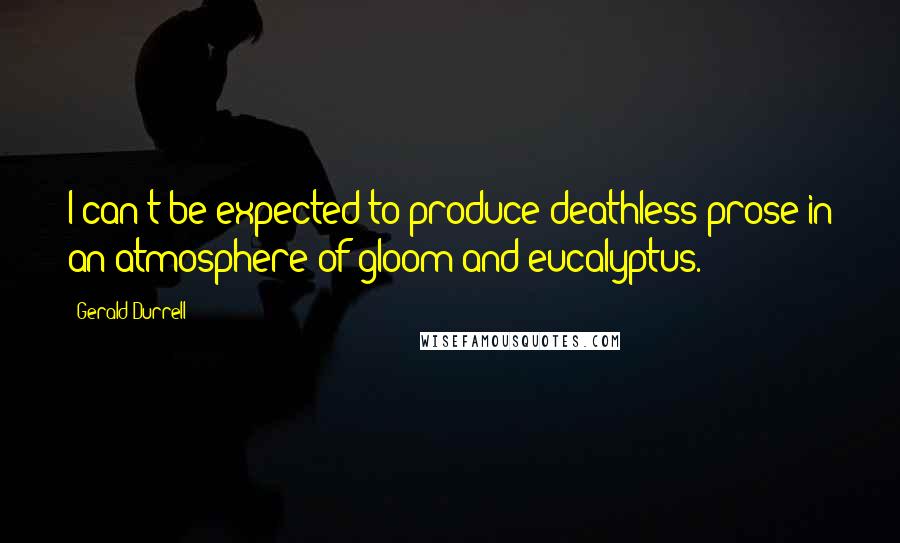 I can't be expected to produce deathless prose in an atmosphere of gloom and eucalyptus.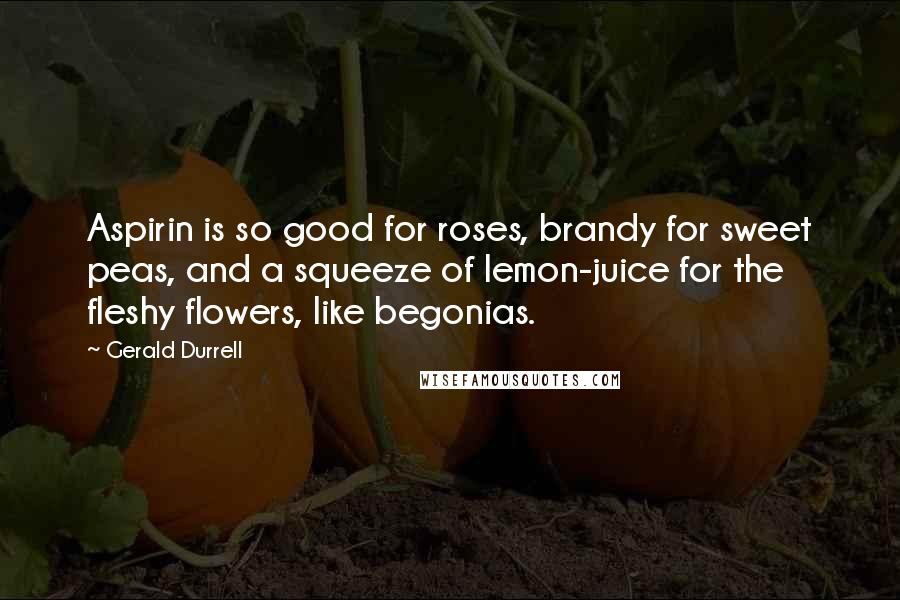 Aspirin is so good for roses, brandy for sweet peas, and a squeeze of lemon-juice for the fleshy flowers, like begonias.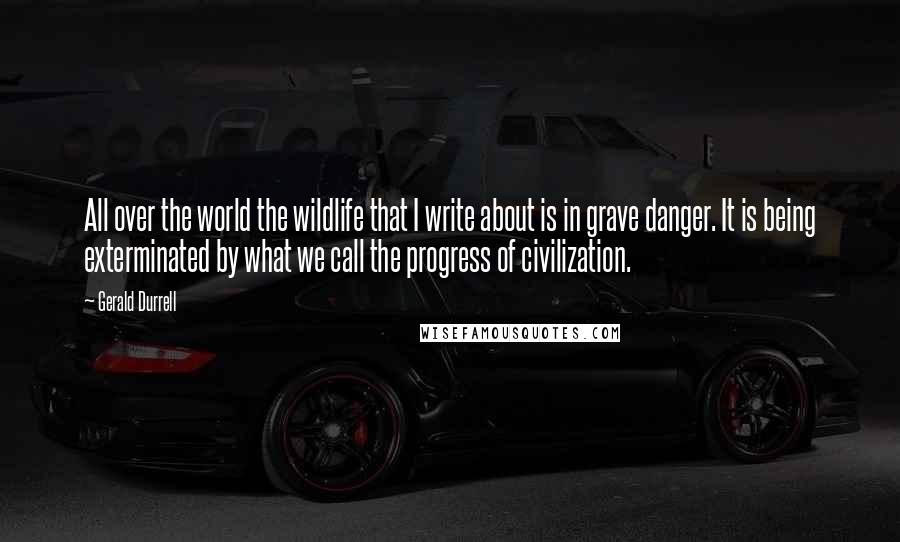 All over the world the wildlife that I write about is in grave danger. It is being exterminated by what we call the progress of civilization.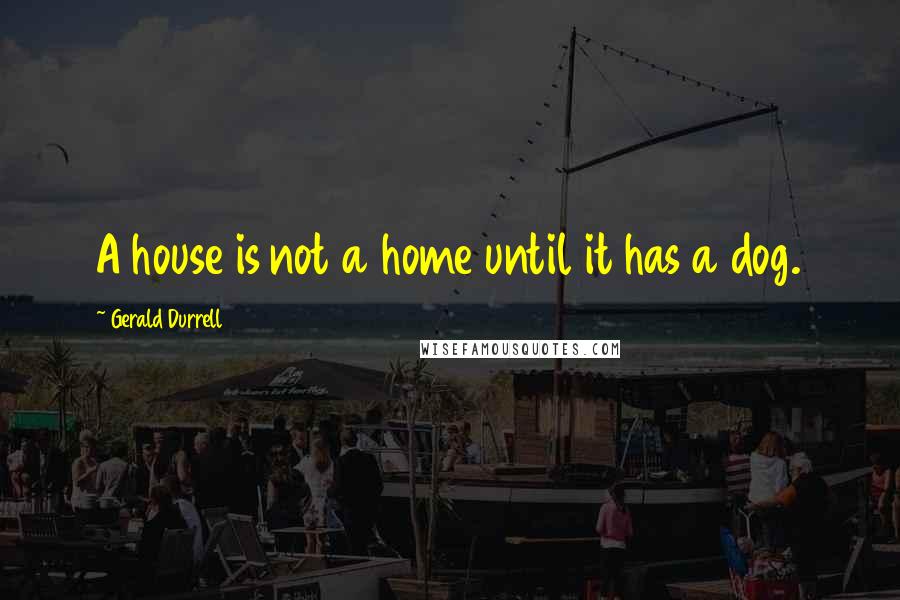 A house is not a home until it has a dog.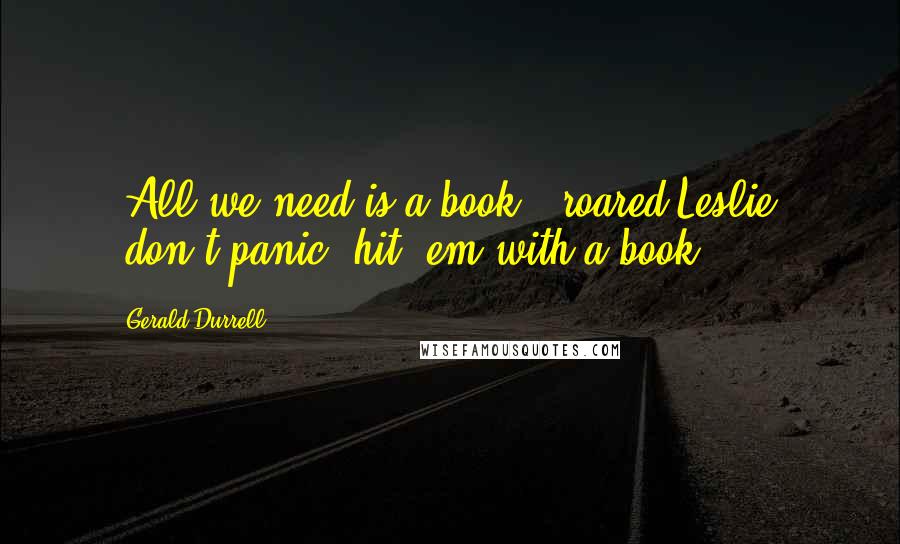 'All we need is a book,' roared Leslie; 'don't panic, hit 'em with a book.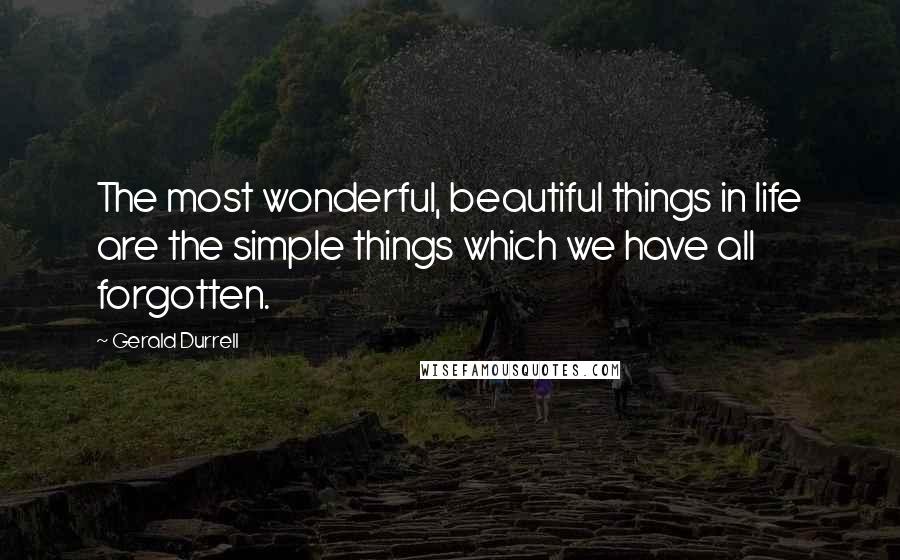 The most wonderful, beautiful things in life are the simple things which we have all forgotten.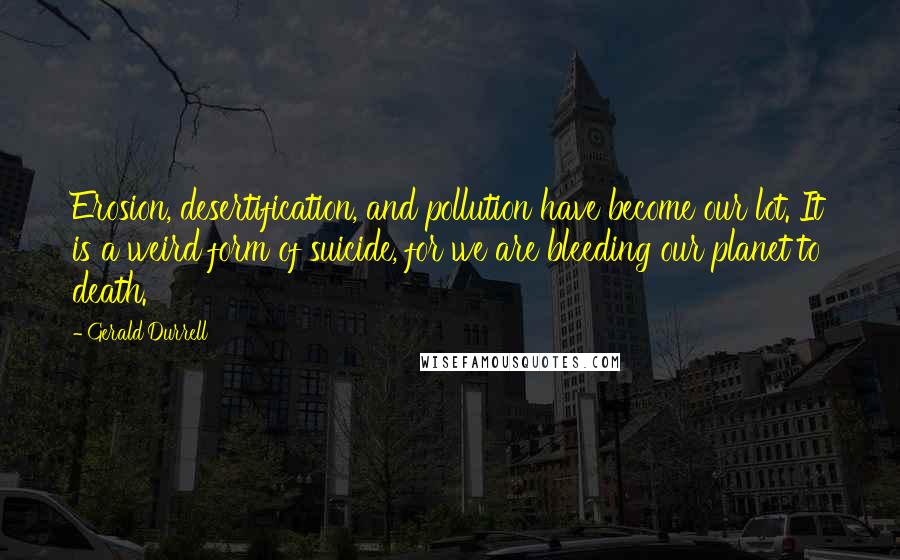 Erosion, desertification, and pollution have become our lot. It is a weird form of suicide, for we are bleeding our planet to death.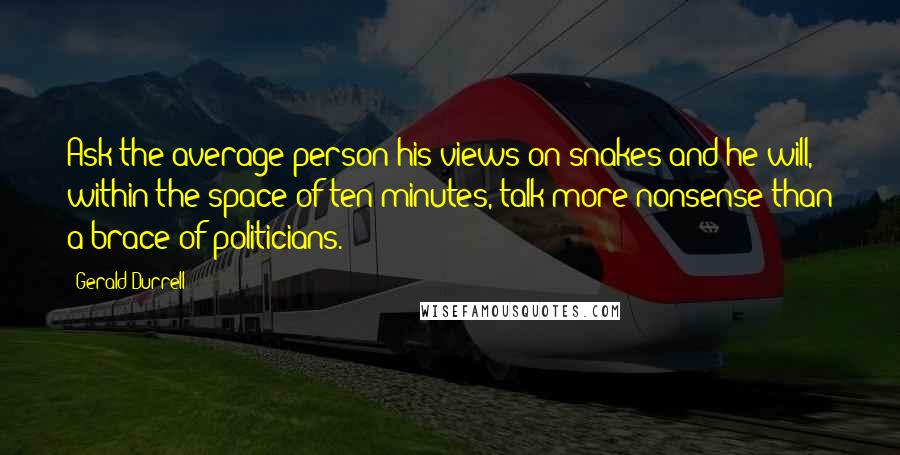 Ask the average person his views on snakes and he will, within the space of ten minutes, talk more nonsense than a brace of politicians.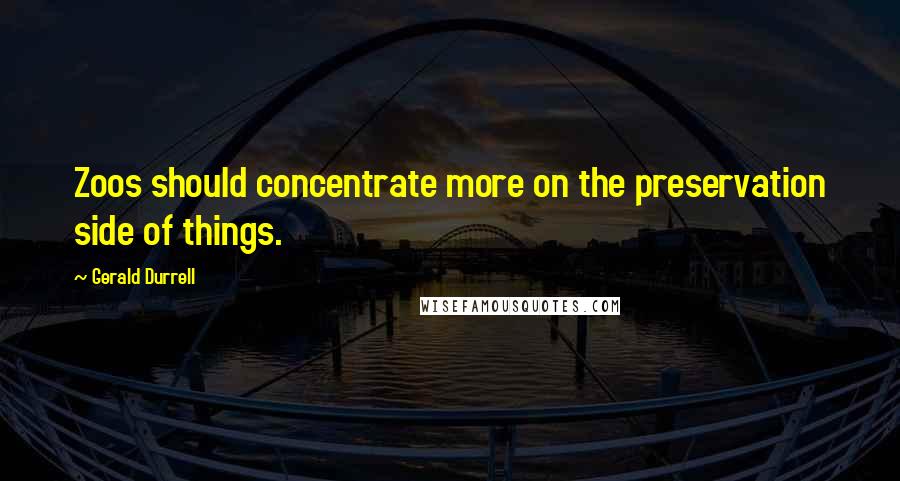 Zoos should concentrate more on the preservation side of things.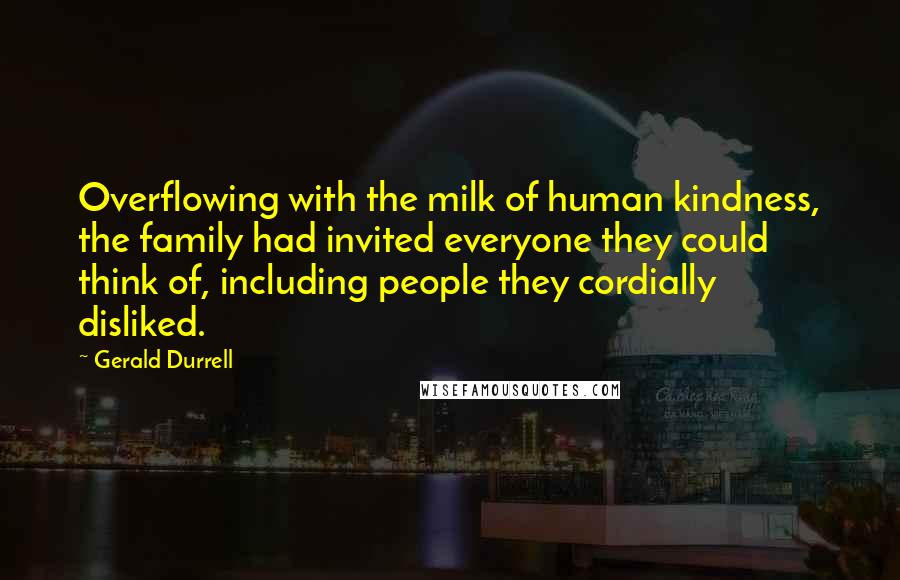 Overflowing with the milk of human kindness, the family had invited everyone they could think of, including people they cordially disliked.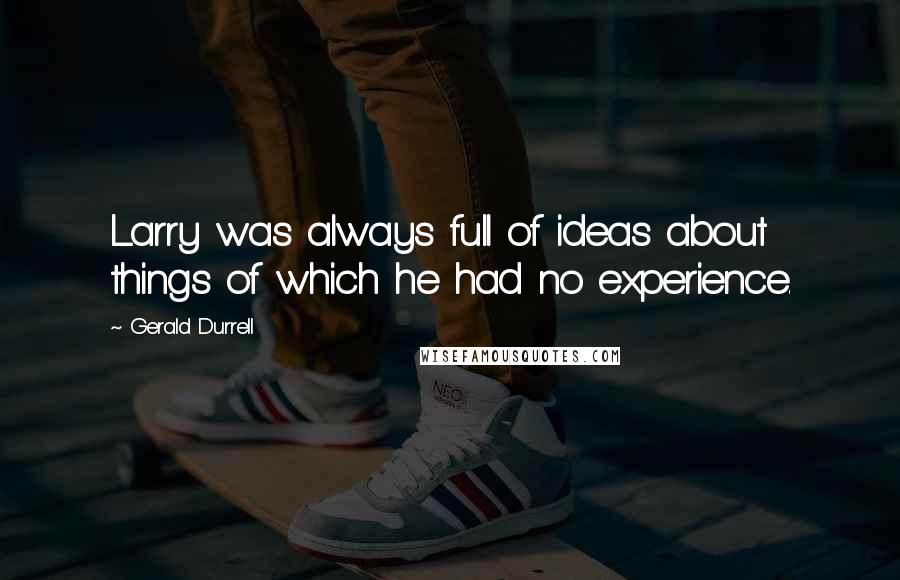 Larry was always full of ideas about things of which he had no experience.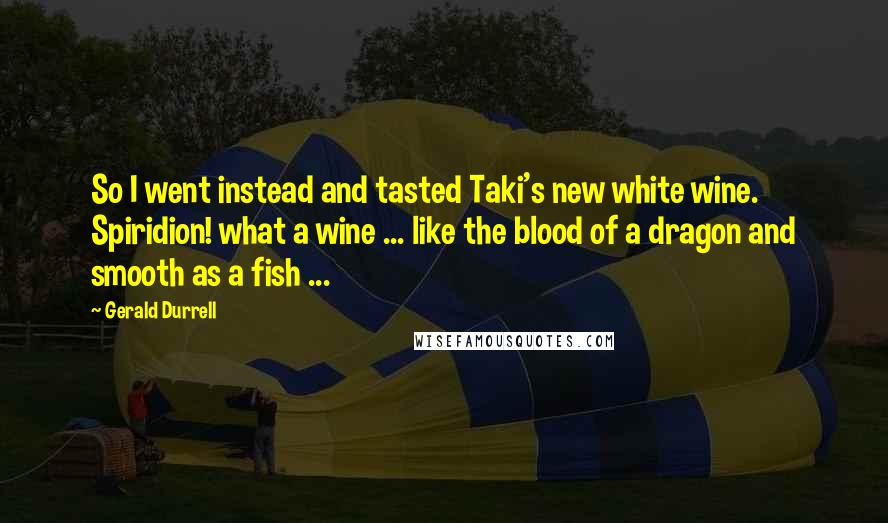 So I went instead and tasted Taki's new white wine. Spiridion! what a wine ... like the blood of a dragon and smooth as a fish ...
But throughout my life I have rarely if ever achieved what I wanted by tackling it in a logical fashion.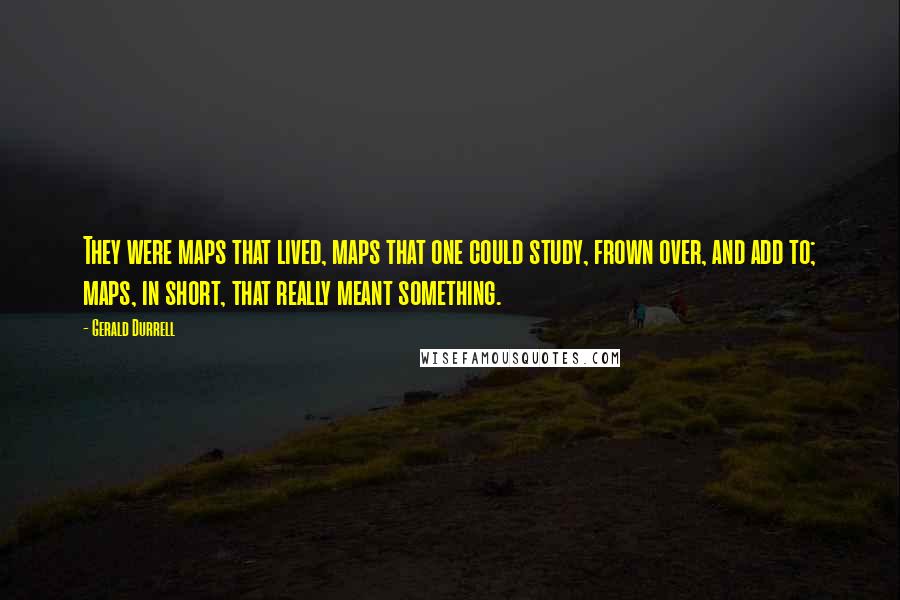 They were maps that lived, maps that one could study, frown over, and add to; maps, in short, that really meant something.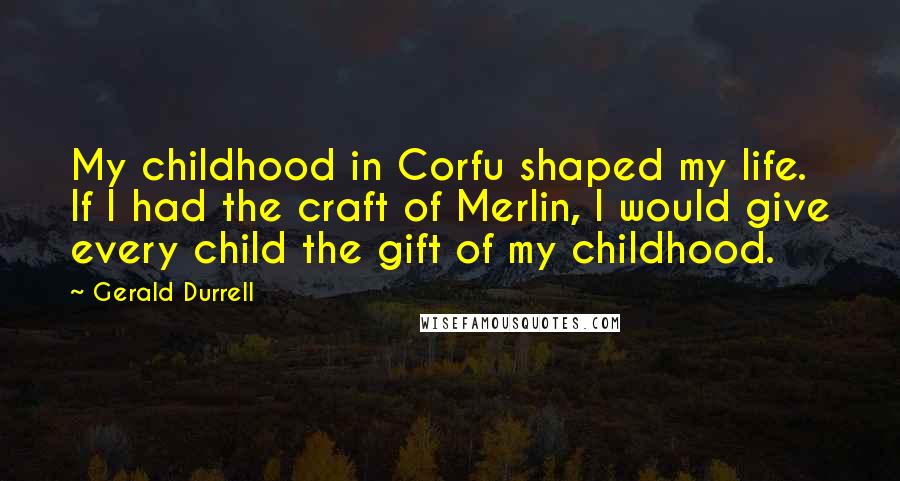 My childhood in Corfu shaped my life. If I had the craft of Merlin, I would give every child the gift of my childhood.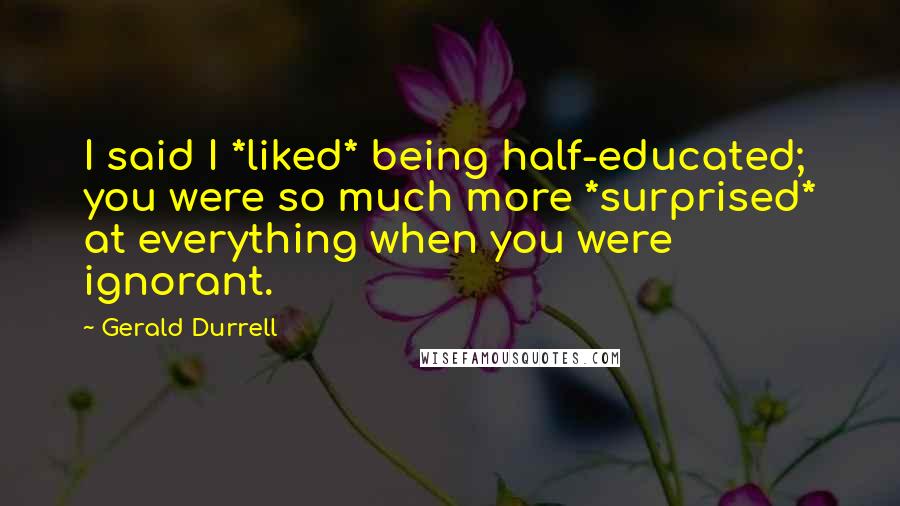 I said I *liked* being half-educated; you were so much more *surprised* at everything when you were ignorant.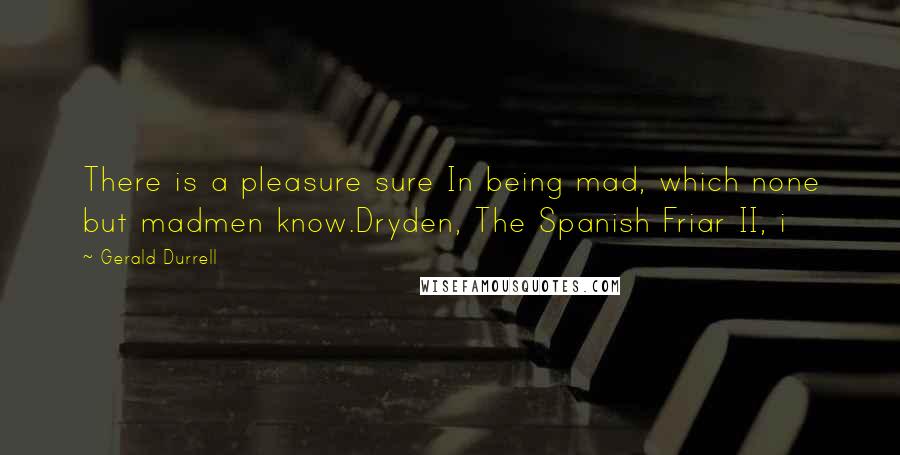 There is a pleasure sure
In being mad, which none but madmen know.
Dryden, The Spanish Friar II, i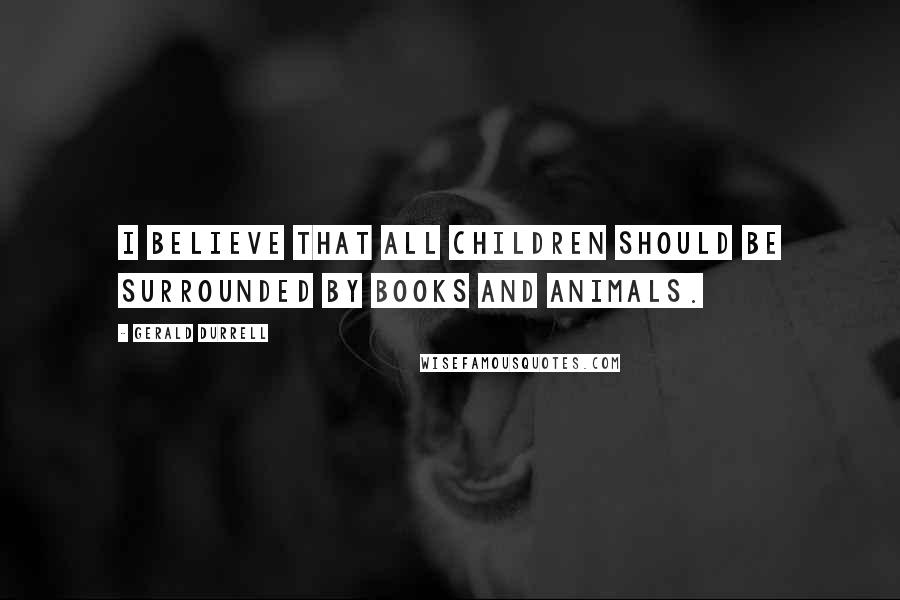 I believe that all children should be surrounded by books and animals.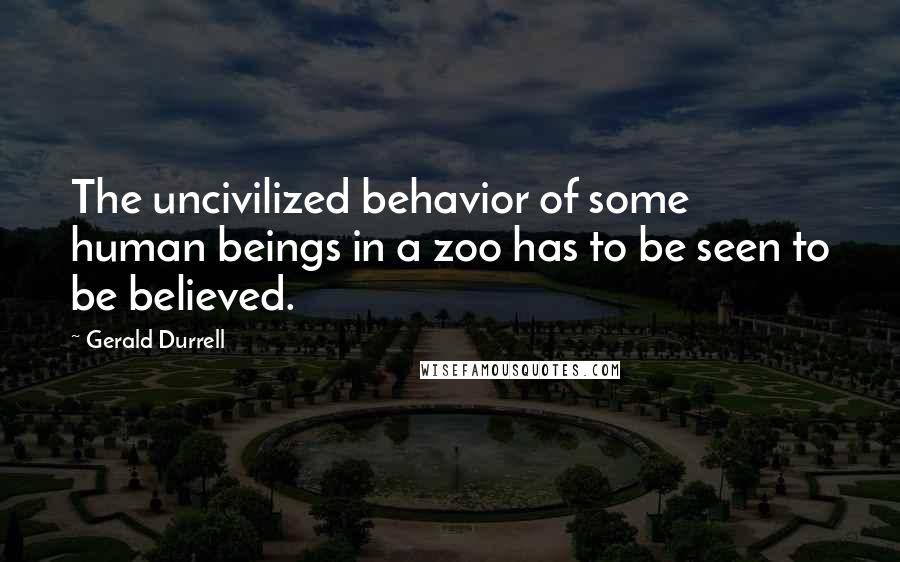 The uncivilized behavior of some human beings in a zoo has to be seen to be believed.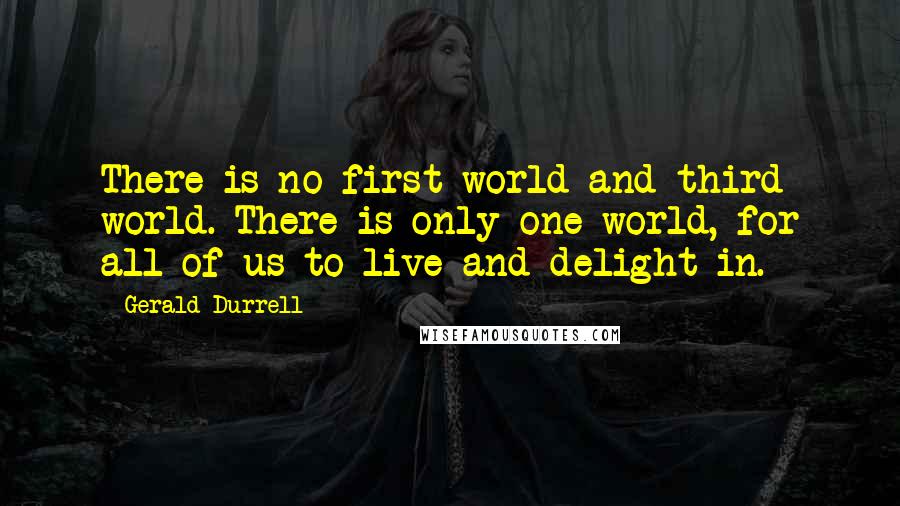 There is no first world and third world. There is only one world, for all of us to live and delight in.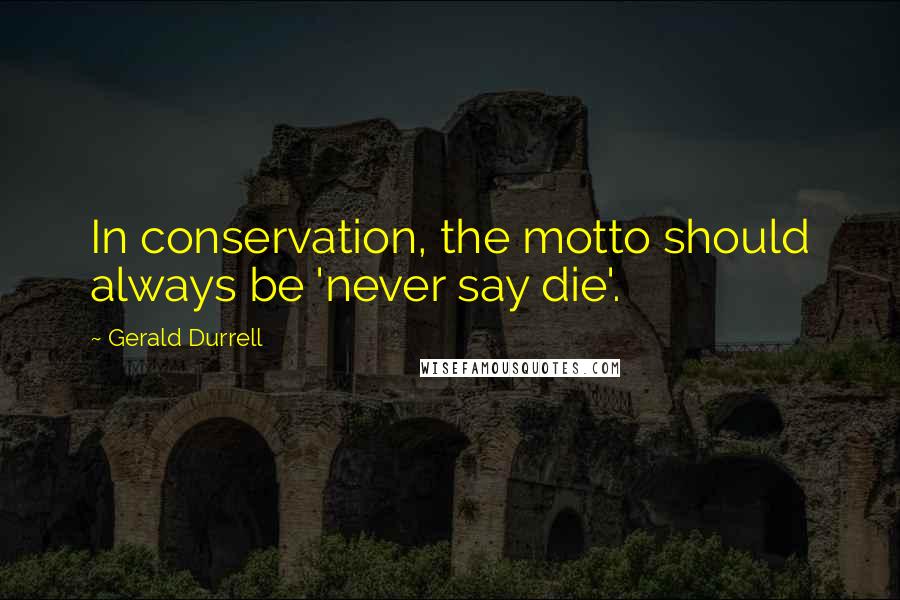 In conservation, the motto should always be 'never say die'.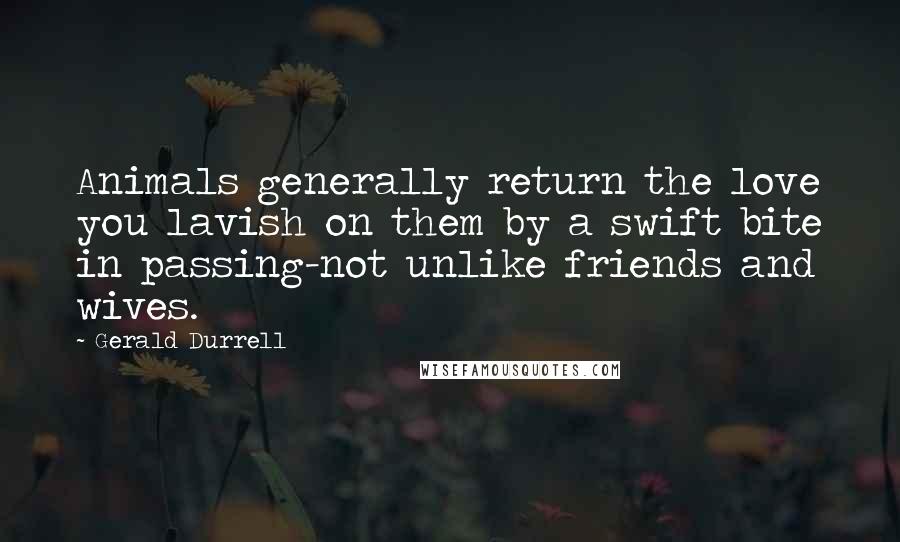 Animals generally return the love you lavish on them by a swift bite in passing-not unlike friends and wives.