Julie Hockley Quotes
Top 10 wise famous quotes and sayings by Julie Hockley
Julie Hockley Famous Quotes & Sayings
Discover top inspirational quotes from Julie Hockley on Wise Famous Quotes.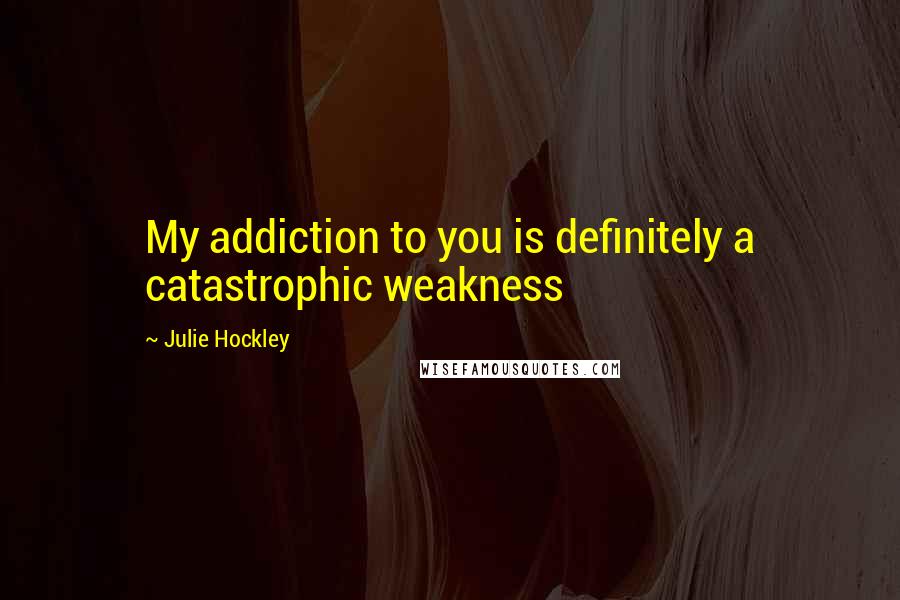 My addiction to you is definitely a catastrophic weakness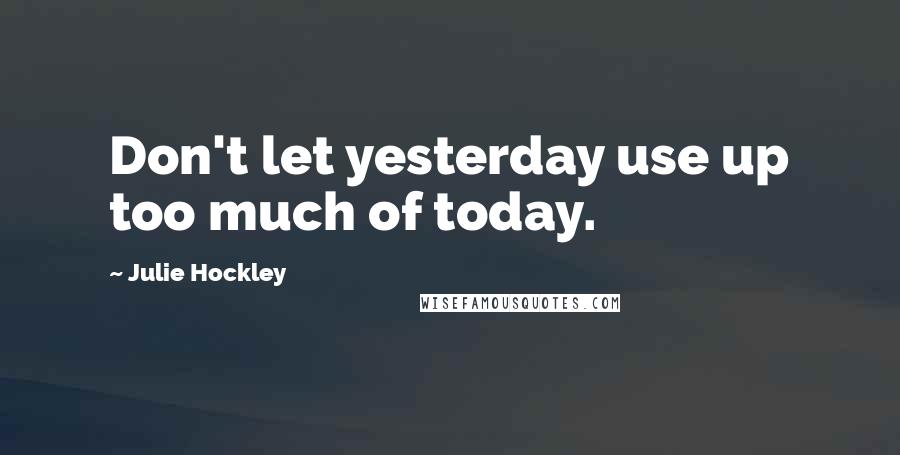 Don't let yesterday use up too much of today.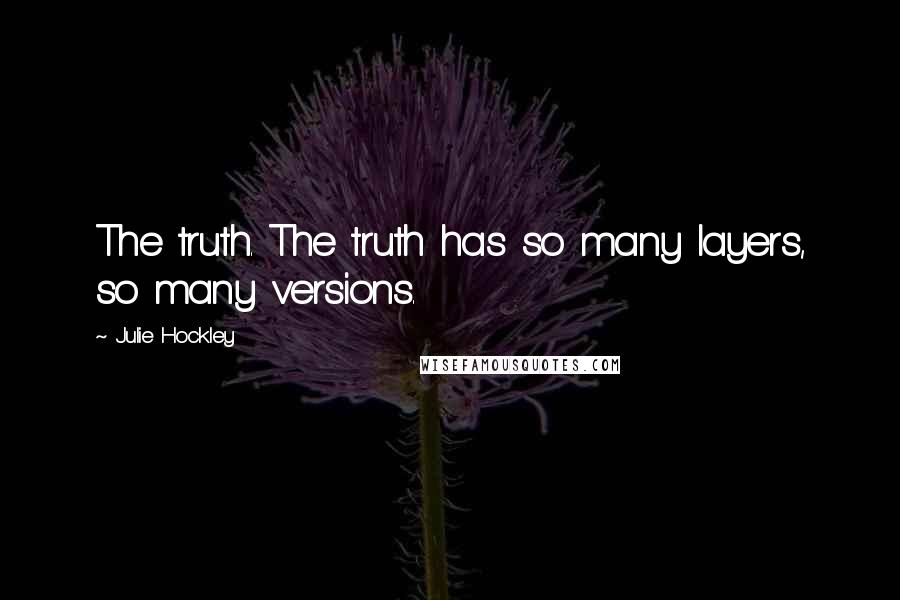 The truth. The truth has so many layers, so many versions.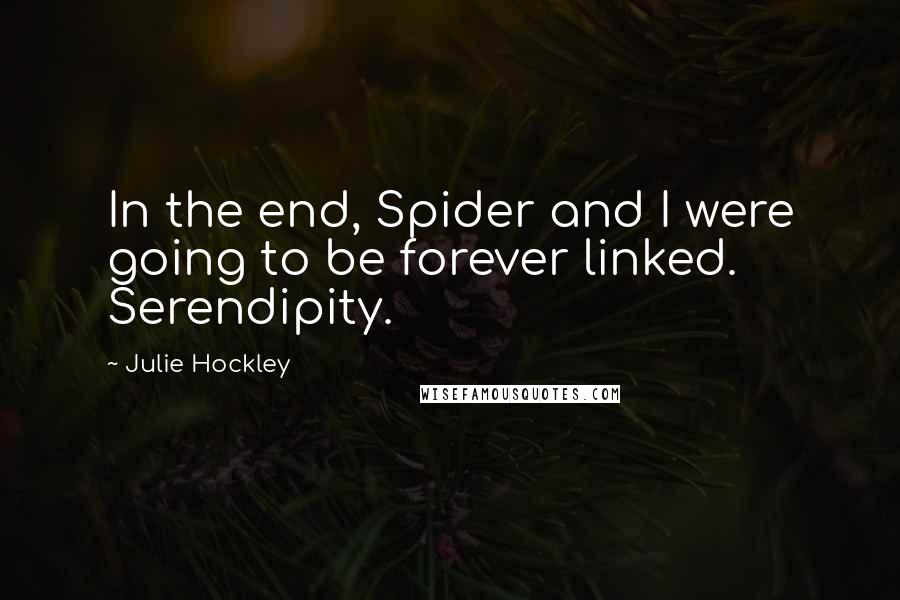 In the end, Spider and I were going to be forever linked. Serendipity.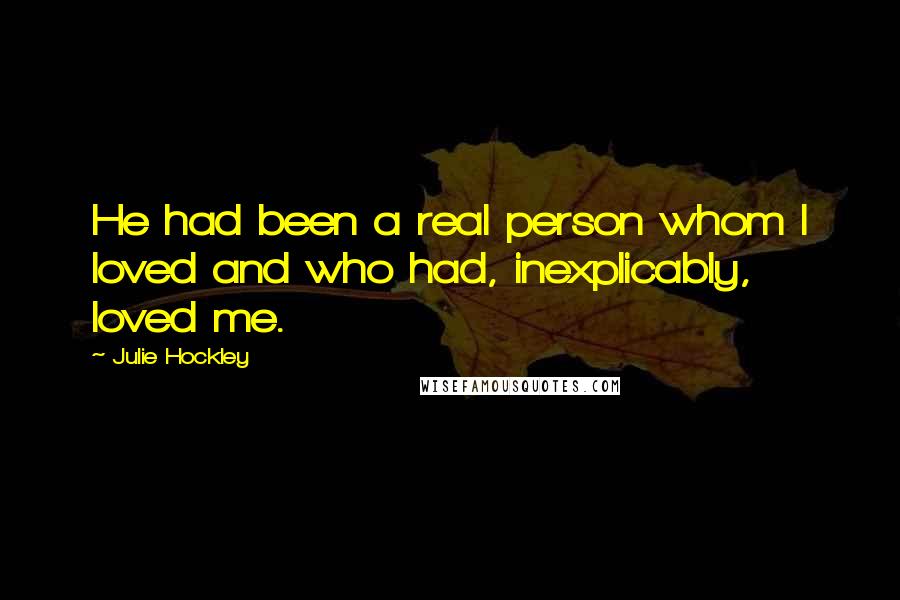 He had been a real person whom I loved and who had, inexplicably, loved me.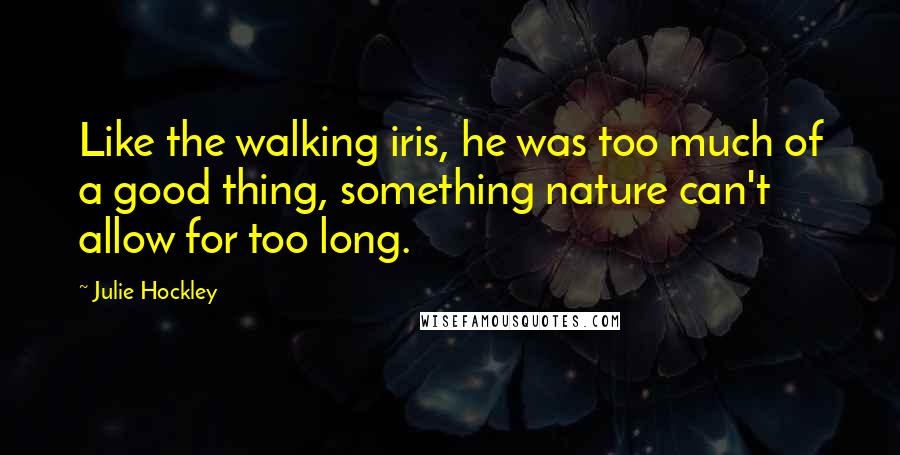 Like the walking iris, he was too much of a good thing, something nature can't allow for too long.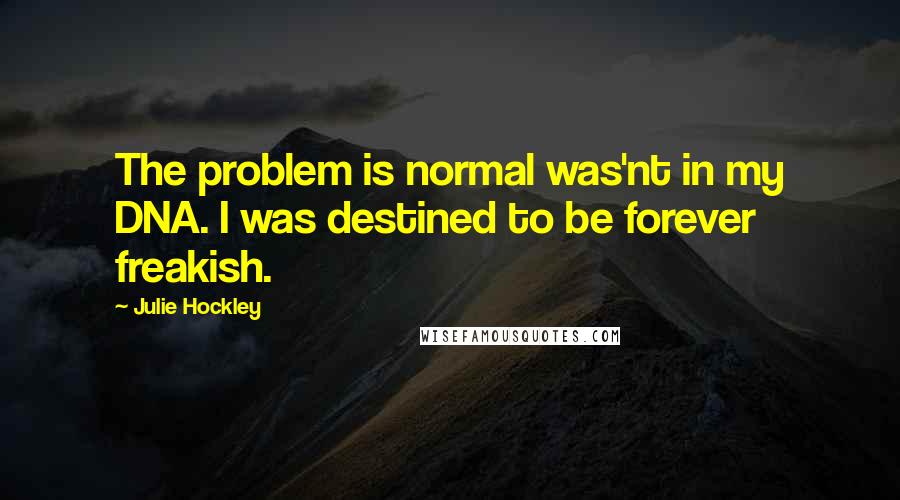 The problem is normal was'nt in my DNA. I was destined to be forever freakish.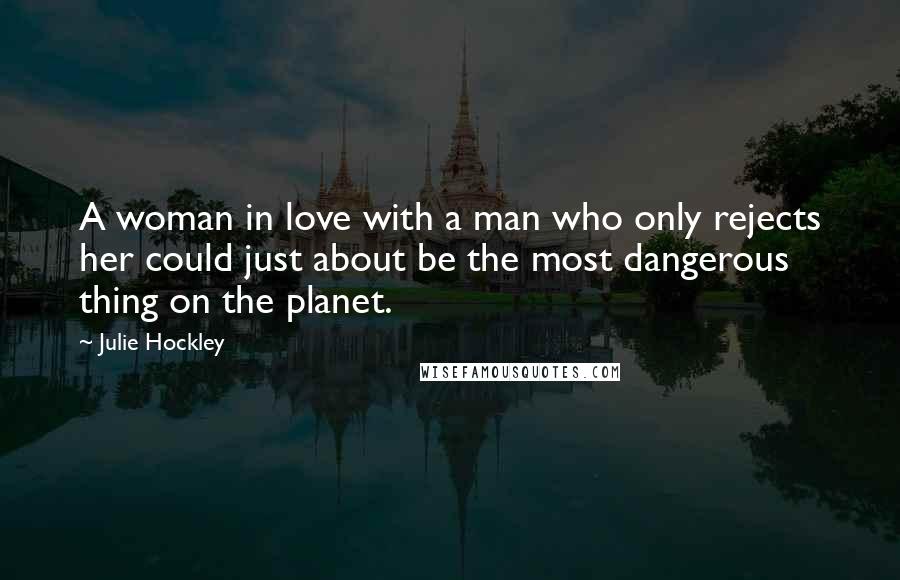 A woman in love with a man who only rejects her could just about be the most dangerous thing on the planet.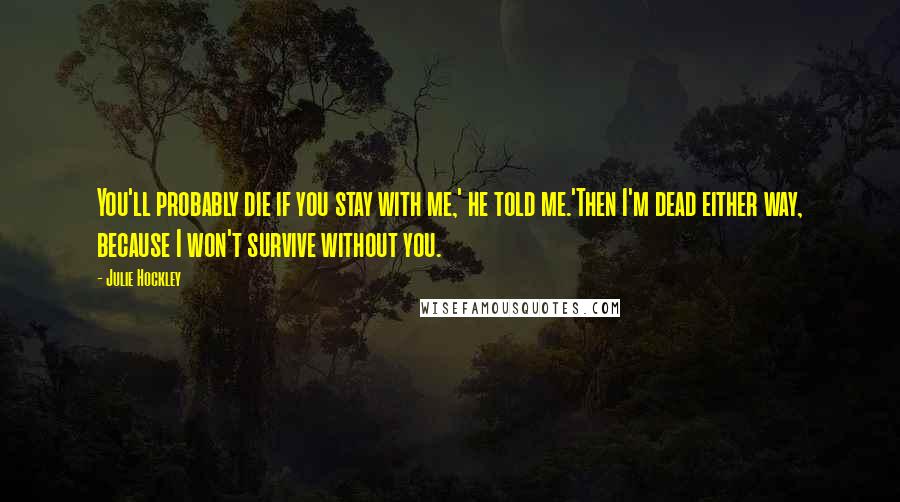 You'll probably die if you stay with me,' he told me.
'Then I'm dead either way, because I won't survive without you.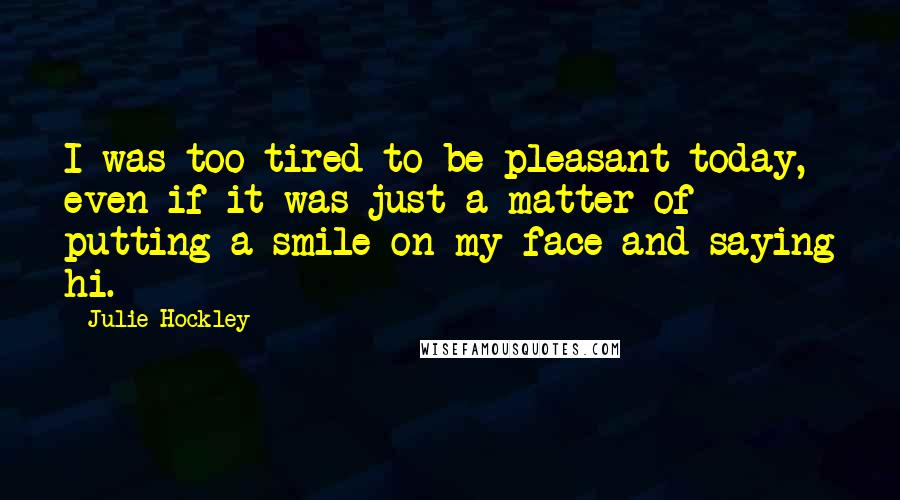 I was too tired to be pleasant today, even if it was just a matter of putting a smile on my face and saying hi.