George Pataki Quotes
Top 22 wise famous quotes and sayings by George Pataki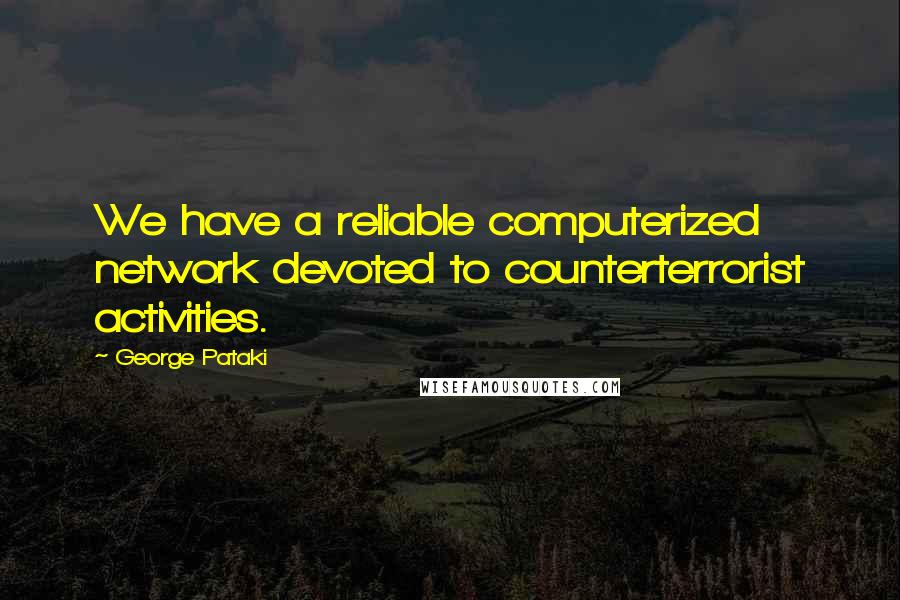 We have a reliable computerized network devoted to counterterrorist activities.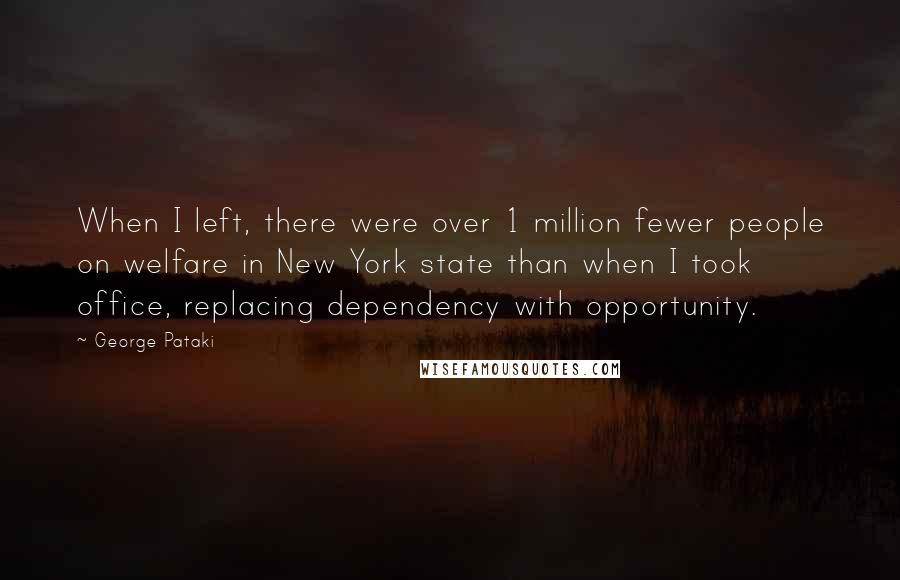 When I left, there were over 1 million fewer people on welfare in New York state than when I took office, replacing dependency with opportunity.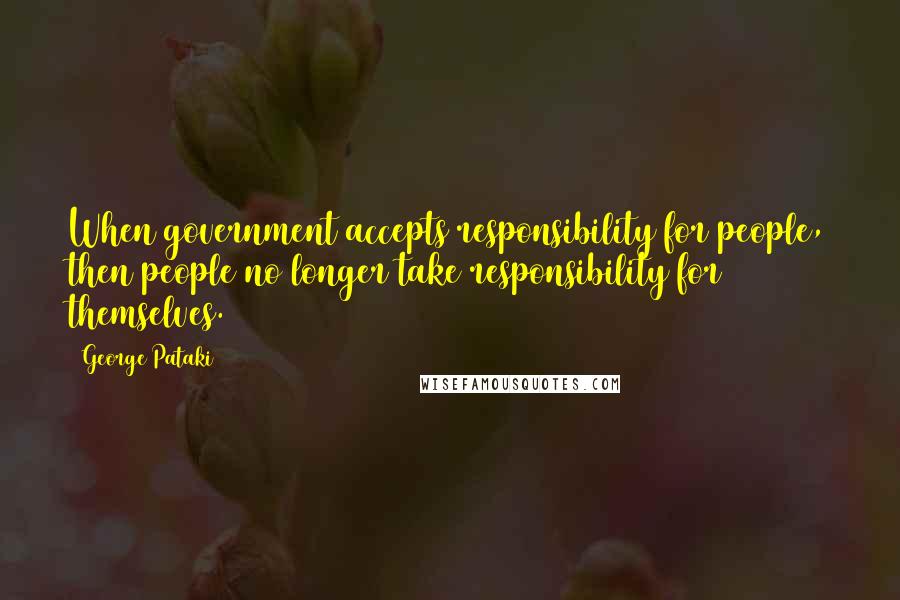 When government accepts responsibility for people, then people no longer take responsibility for themselves.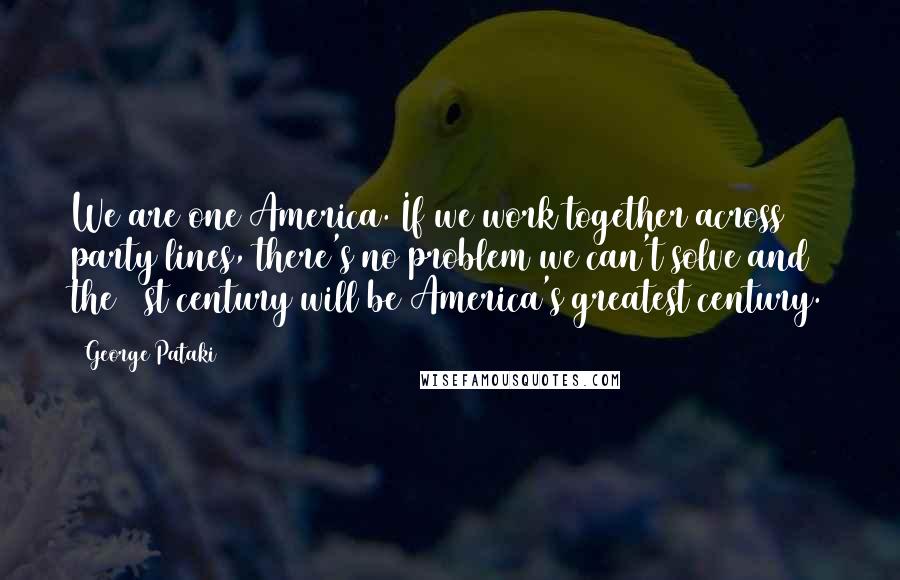 We are one America. If we work together across party lines, there's no problem we can't solve and the 21st century will be America's greatest century.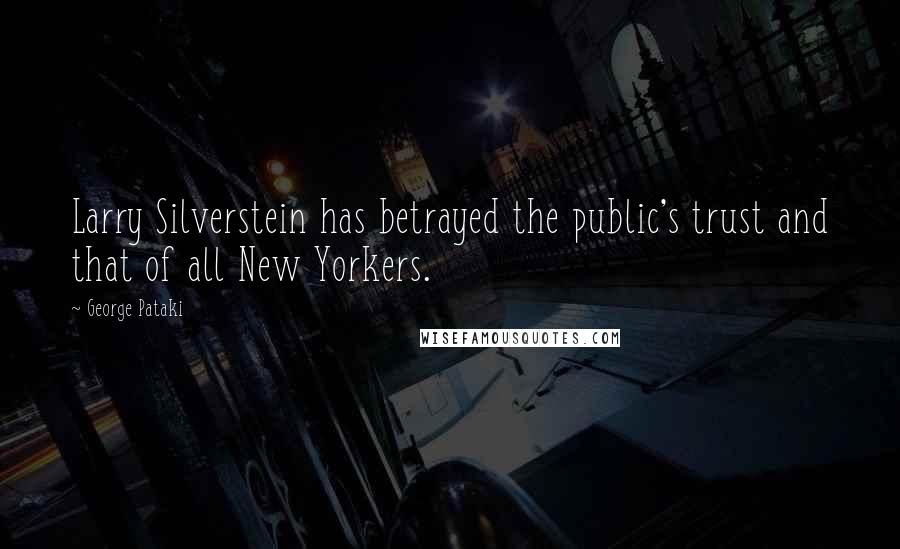 Larry Silverstein has betrayed the public's trust and that of all New Yorkers.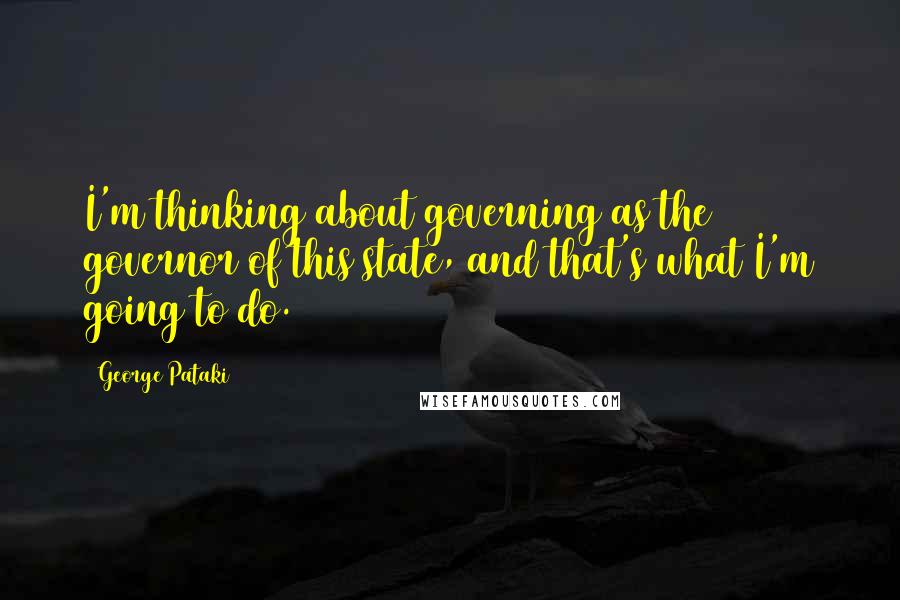 I'm thinking about governing as the governor of this state, and that's what I'm going to do.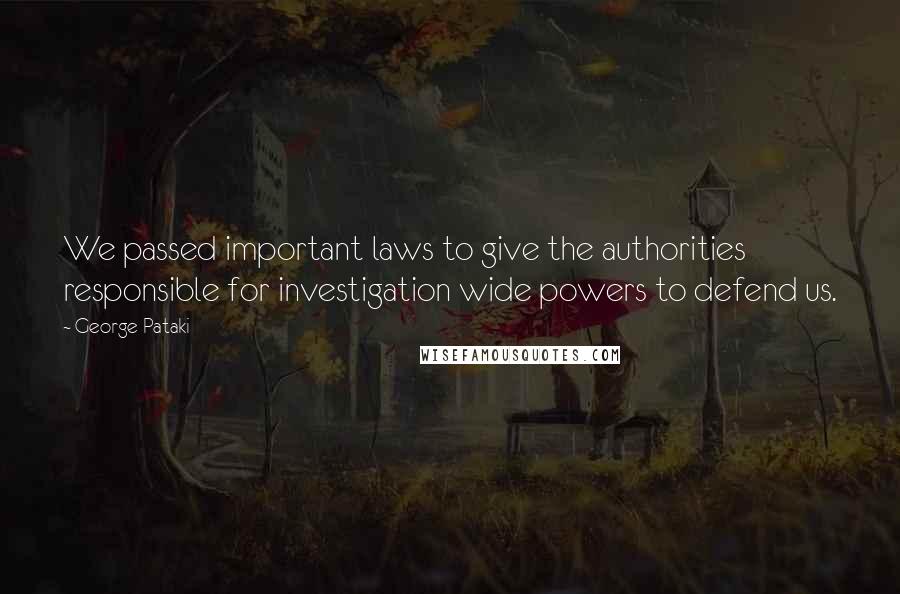 We passed important laws to give the authorities responsible for investigation wide powers to defend us.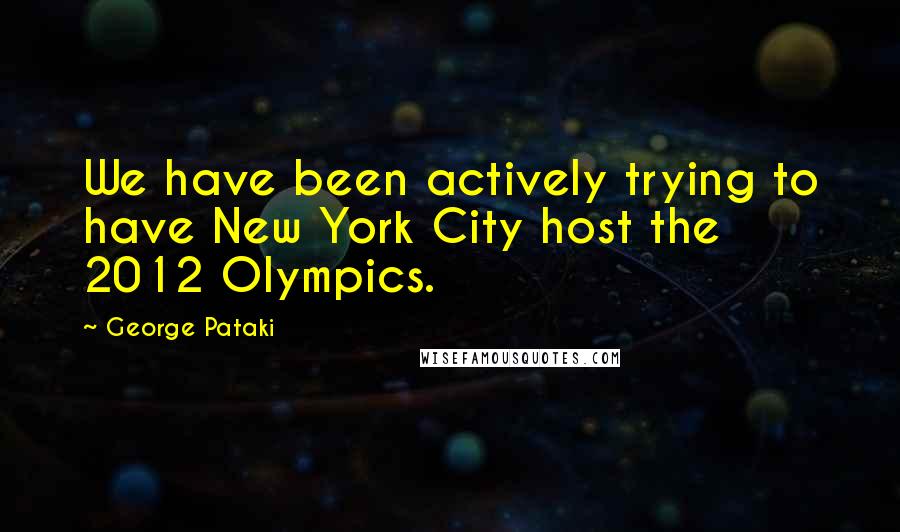 We have been actively trying to have New York City host the 2012 Olympics.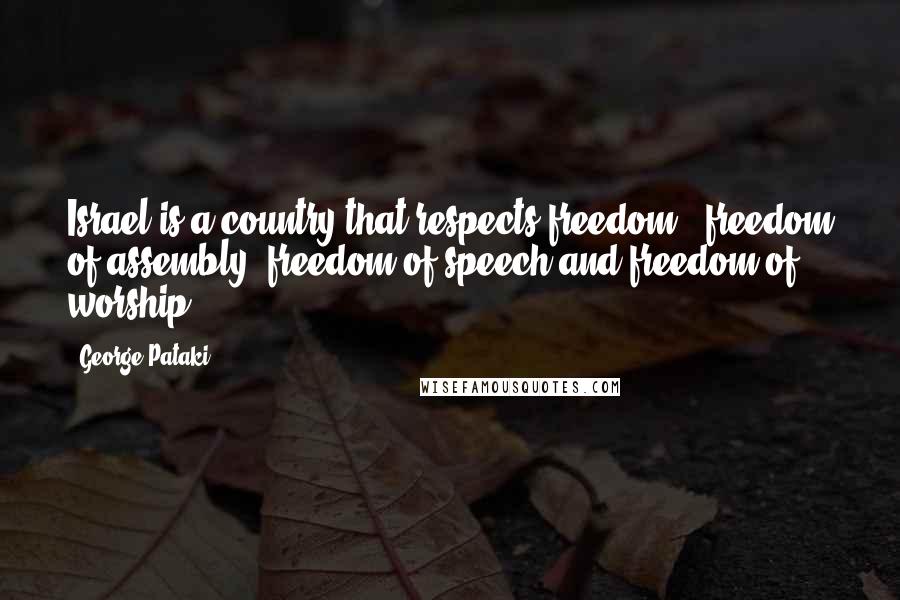 Israel is a country that respects freedom - freedom of assembly, freedom of speech and freedom of worship.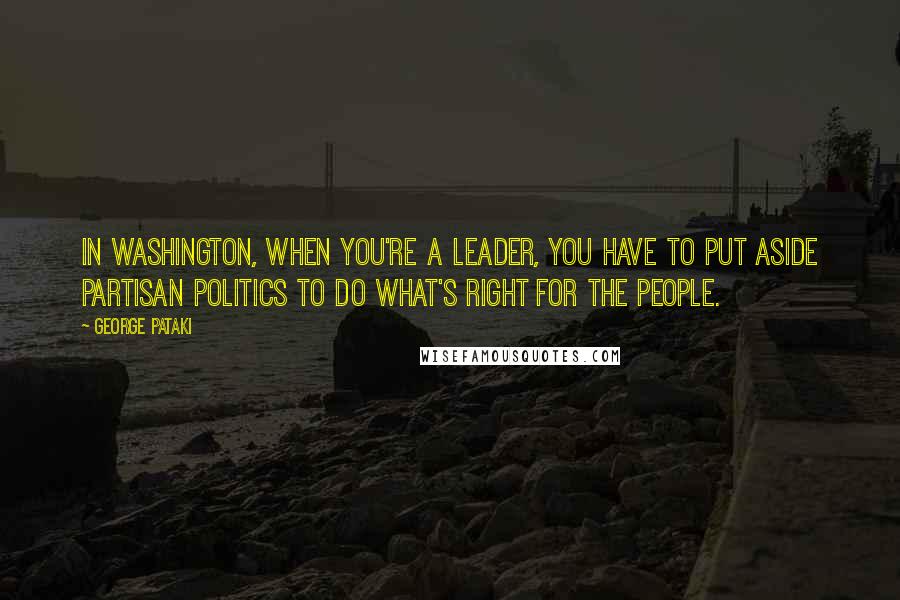 In Washington, when you're a leader, you have to put aside partisan politics to do what's right for the people.
First, how to memorialize the heroes of 9/11; second, something that expresses our resolve.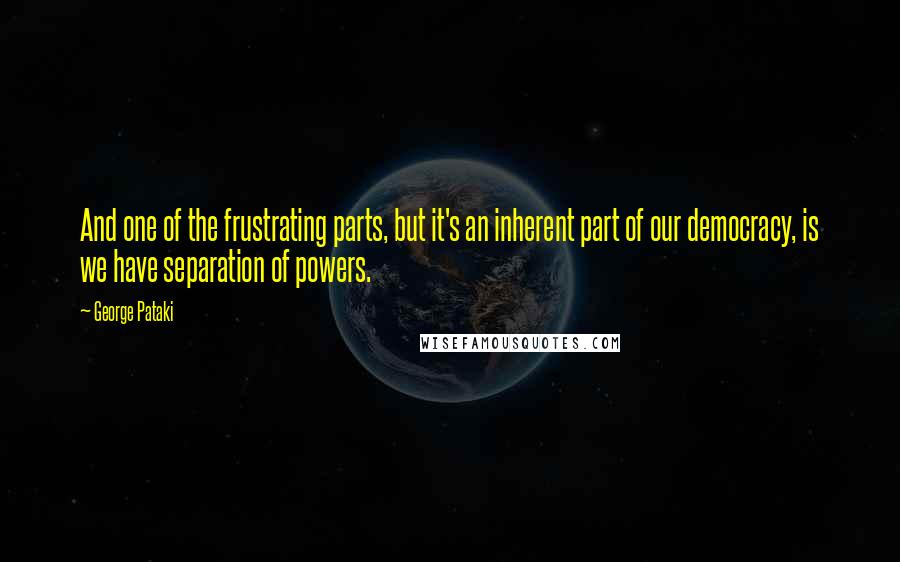 And one of the frustrating parts, but it's an inherent part of our democracy, is we have separation of powers.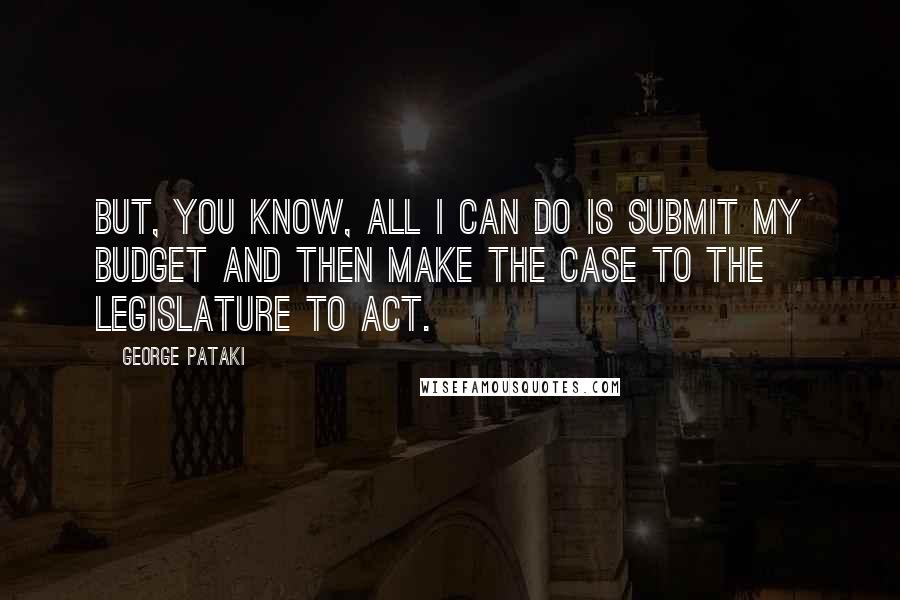 But, you know, all I can do is submit my budget and then make the case to the Legislature to act.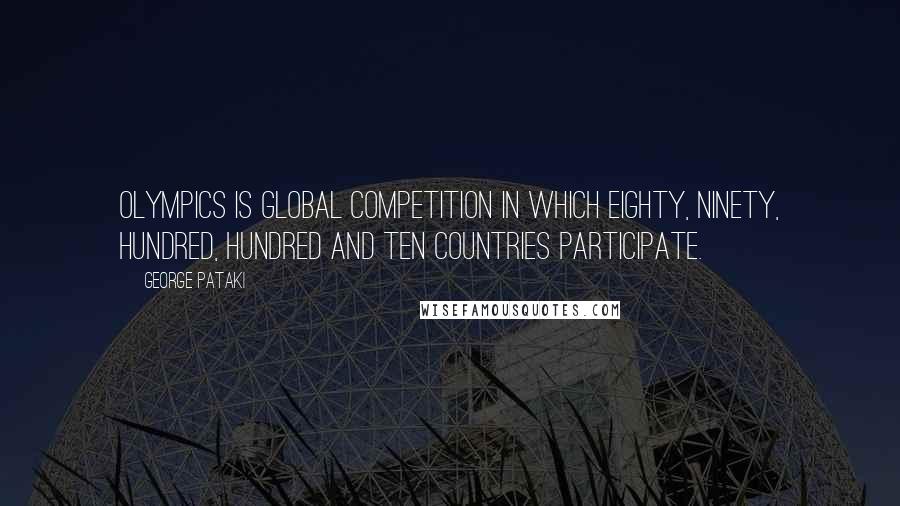 Olympics is global competition in which eighty, ninety, hundred, hundred and ten countries participate.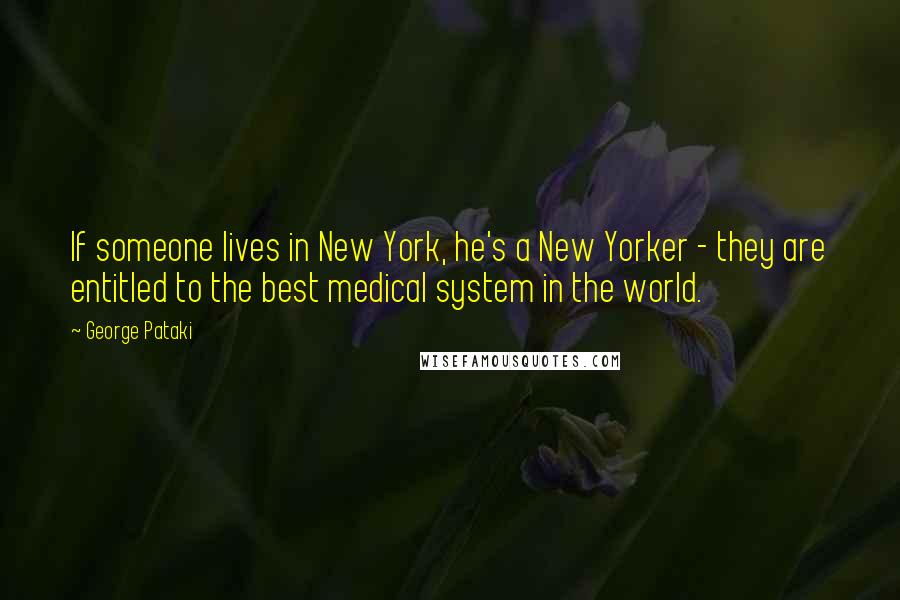 If someone lives in New York, he's a New Yorker - they are entitled to the best medical system in the world.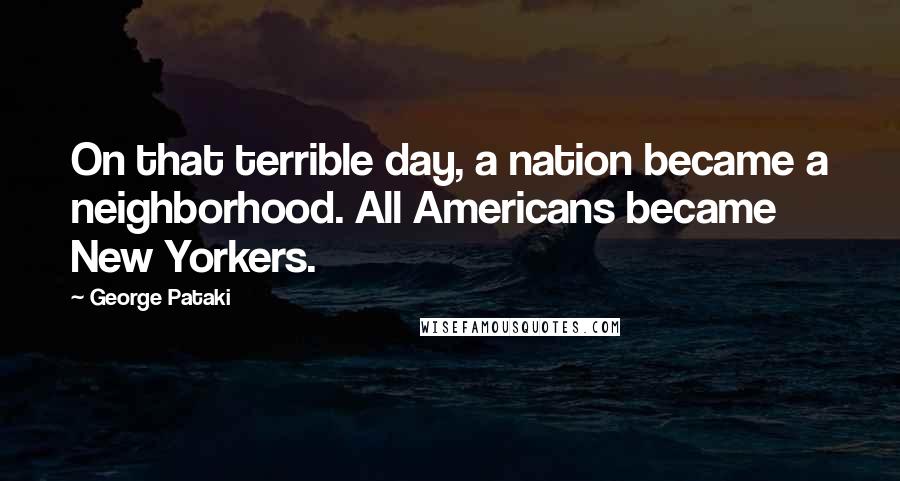 On that terrible day, a nation became a neighborhood. All Americans became New Yorkers.
Putting Americans at risk for a political reason I think is wrong and I think it's unfortunate.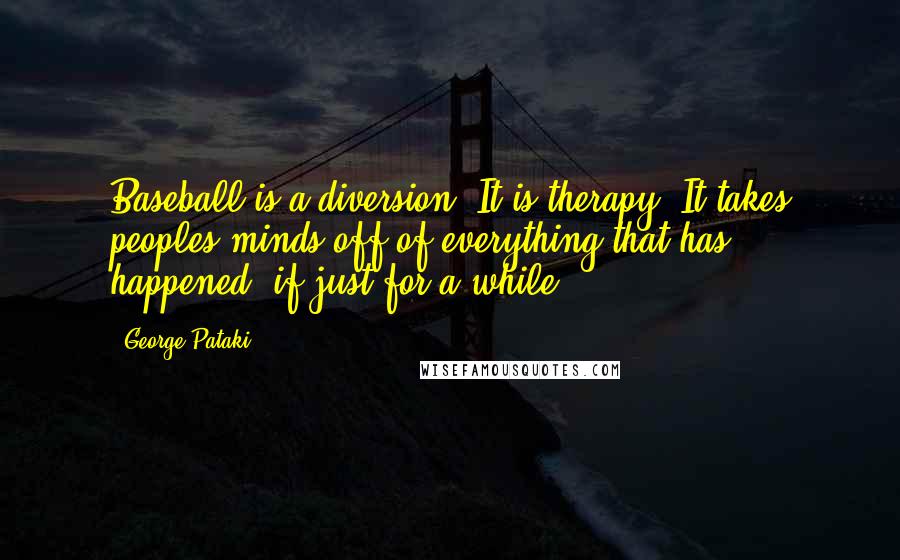 Baseball is a diversion. It is therapy. It takes peoples minds off of everything that has happened, if just for a while.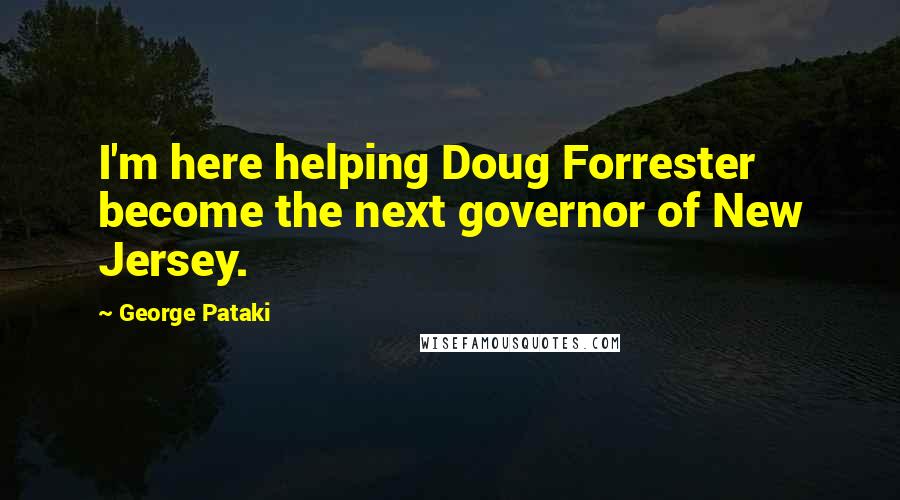 I'm here helping Doug Forrester become the next governor of New Jersey.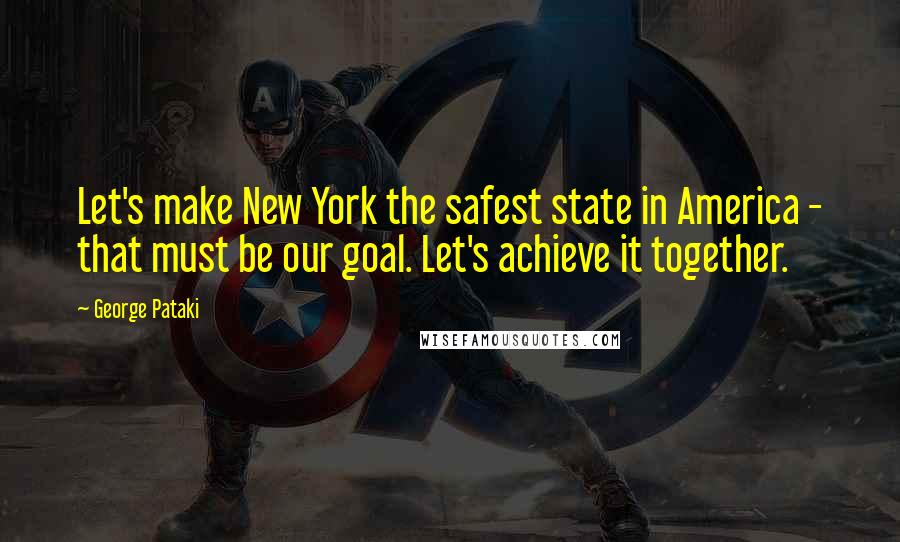 Let's make New York the safest state in America - that must be our goal. Let's achieve it together.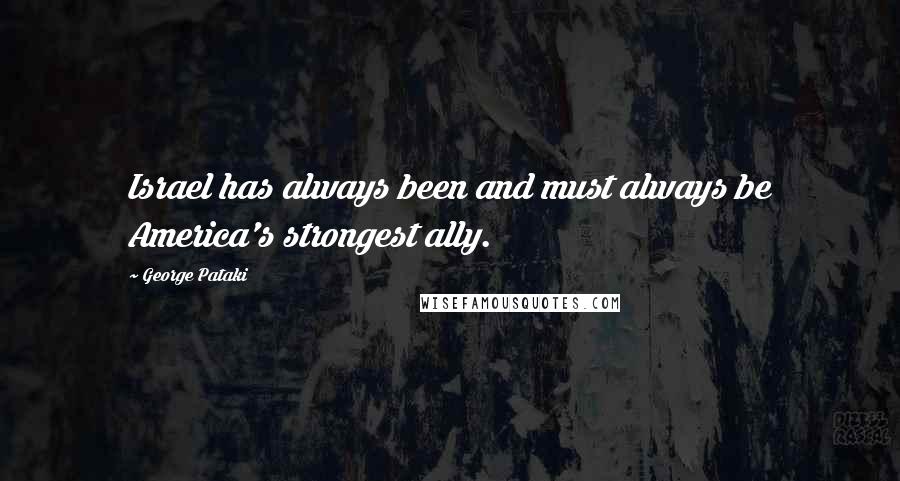 Israel has always been and must always be America's strongest ally.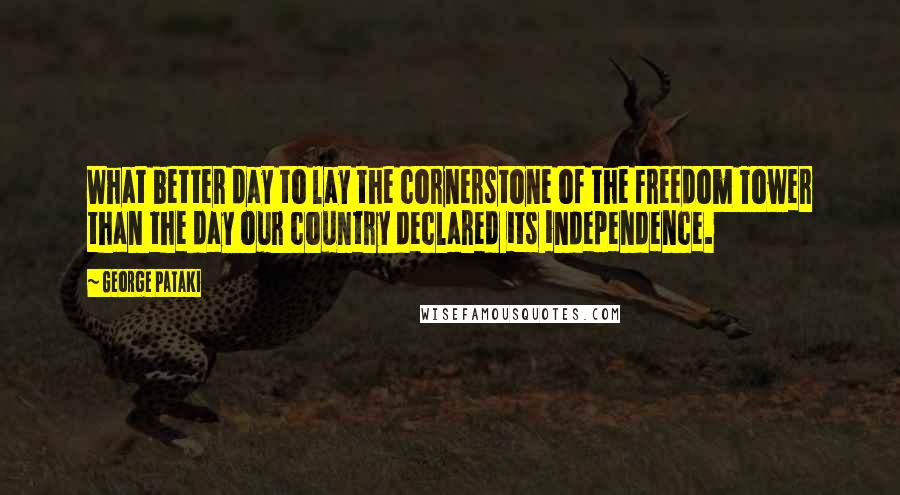 What better day to lay the cornerstone of the Freedom Tower than the day our country declared its independence.