Your Family Loves You Quotes
Collection of top 35 famous quotes about Your Family Loves You
Your Family Loves You Quotes & Sayings
Happy to read and share the best inspirational Your Family Loves You quotes, sayings and quotations on Wise Famous Quotes.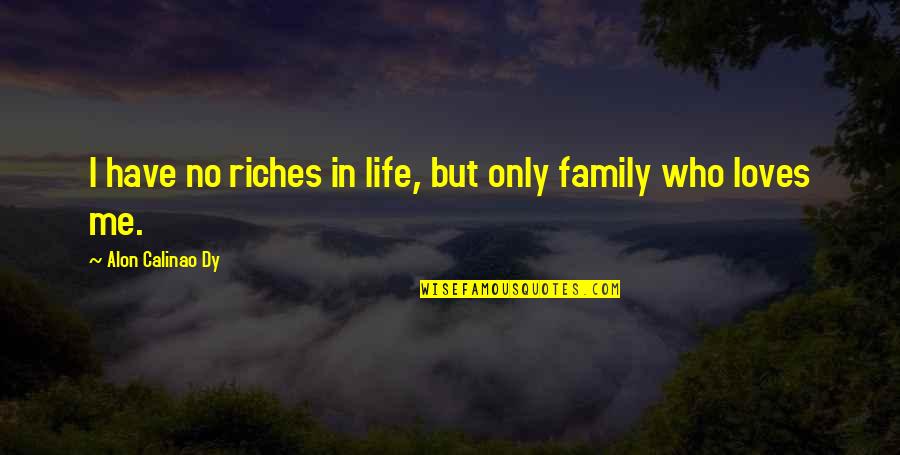 I have no riches in life, but only family who loves me.
—
Alon Calinao Dy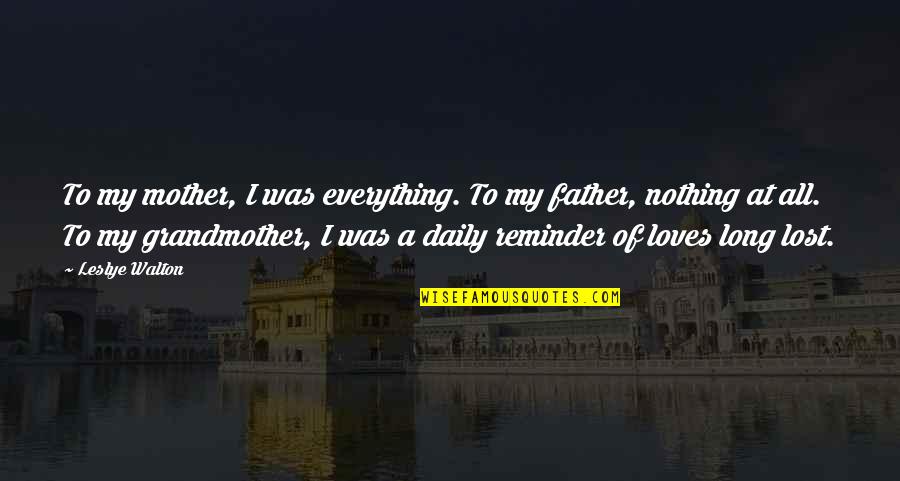 To my mother, I was everything. To my father, nothing at all. To my grandmother, I was a daily reminder of loves long lost.
—
Leslye Walton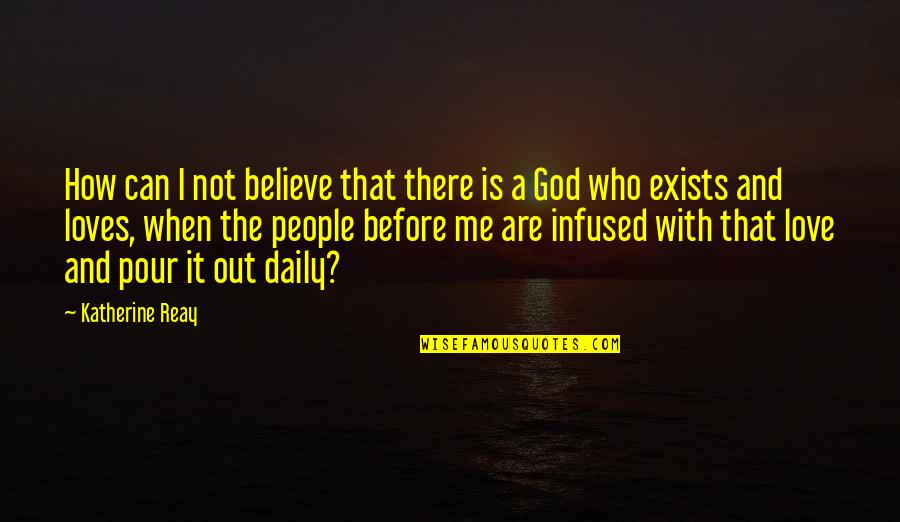 How can I not believe that there is a God who exists and loves, when the people before me are infused with that love and pour it out daily?
—
Katherine Reay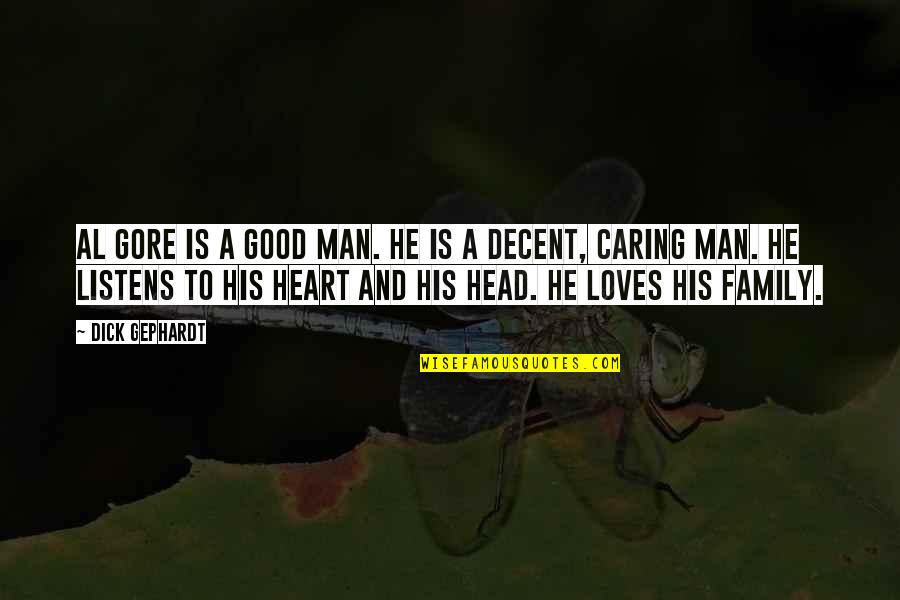 Al Gore is a good man. He is a decent, caring man. He listens to his heart and his head. He loves his family.
—
Dick Gephardt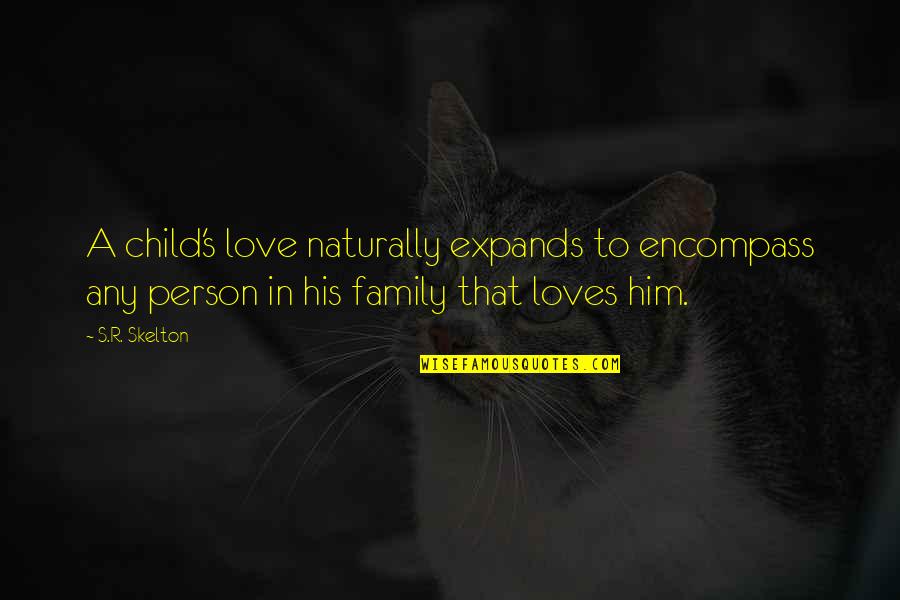 A child's love naturally expands to encompass any person in his family that loves him. —
S.R. Skelton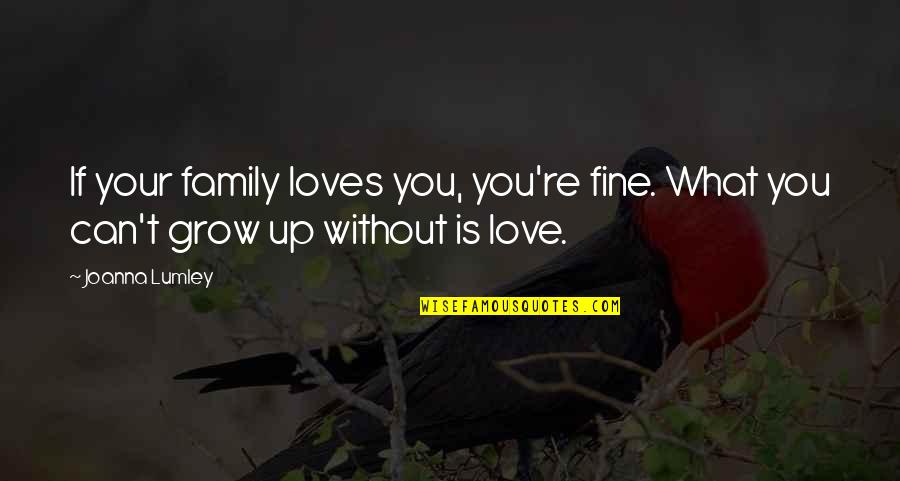 If
your family loves you
, you're fine. What you can't grow up without is love. —
Joanna Lumley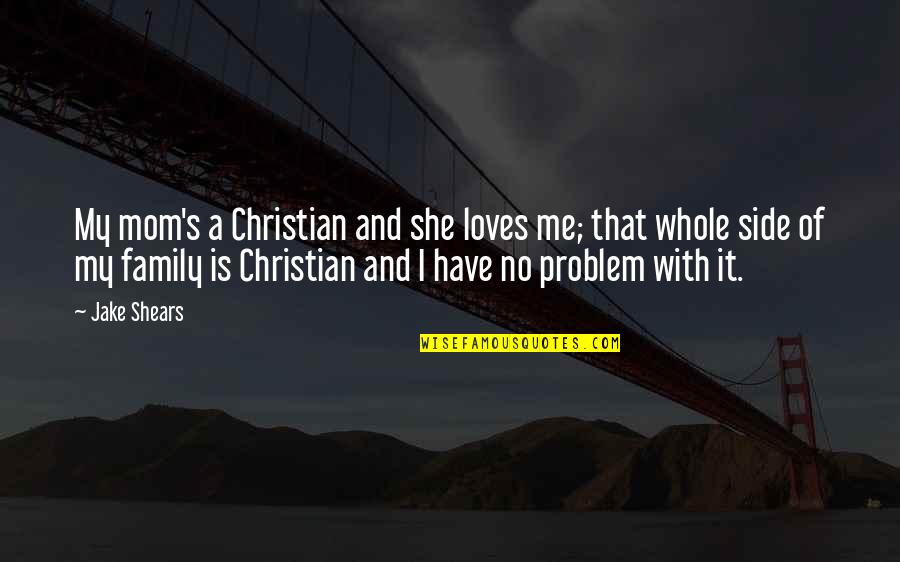 My mom's a Christian and she loves me; that whole side of my family is Christian and I have no problem with it. —
Jake Shears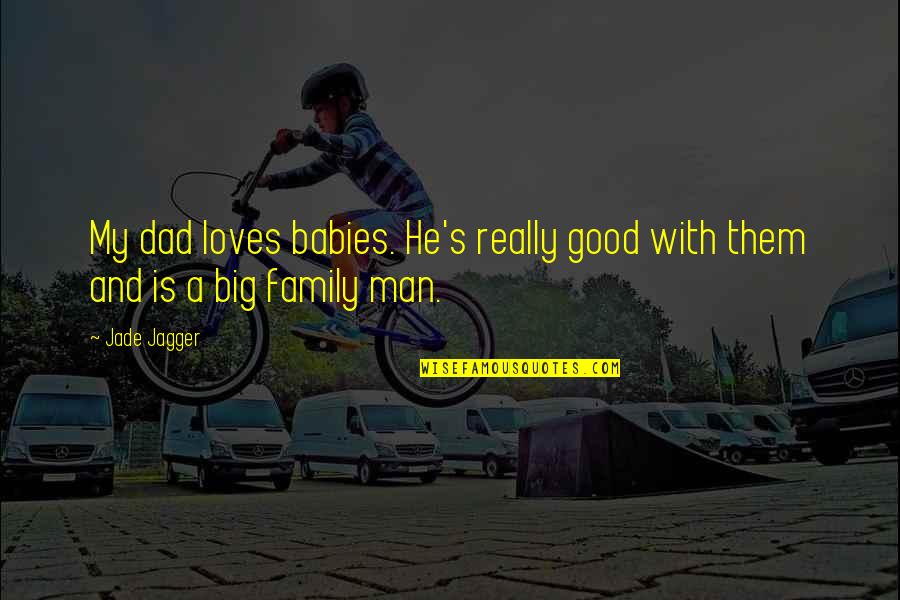 My dad loves babies. He's really good with them and is a big family man. —
Jade Jagger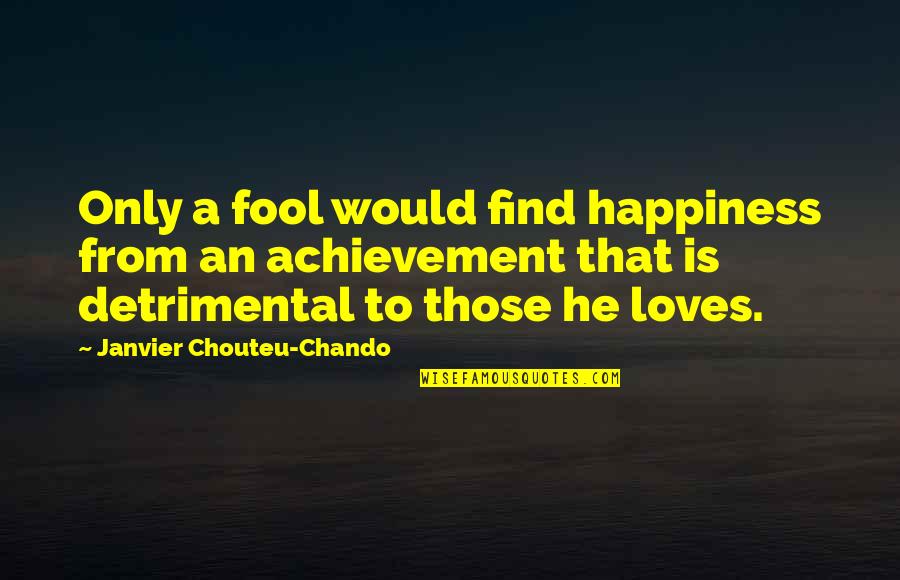 Only a fool would find happiness from an achievement that is detrimental to those he loves. —
Janvier Chouteu-Chando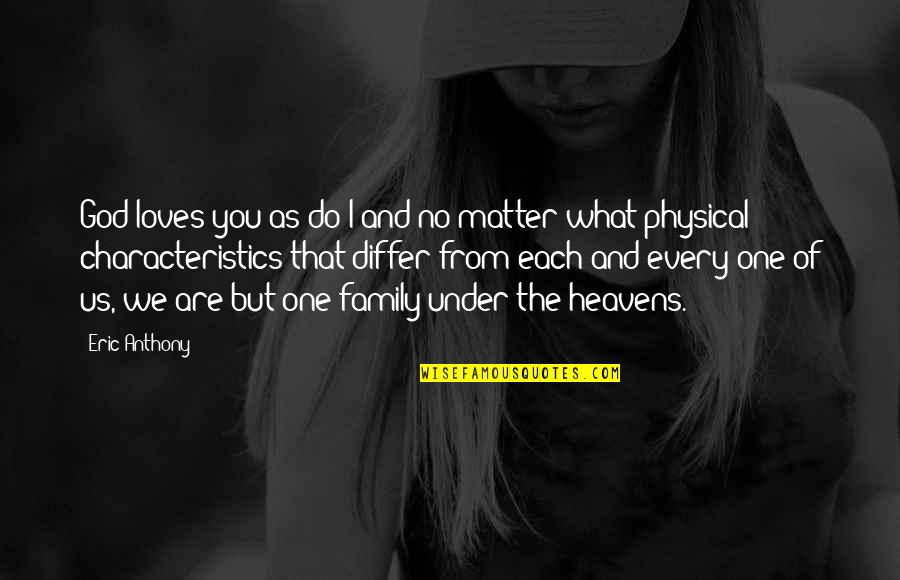 God loves you as do I and no matter what physical characteristics that differ from each and every one of us, we are but one family under the heavens. —
Eric Anthony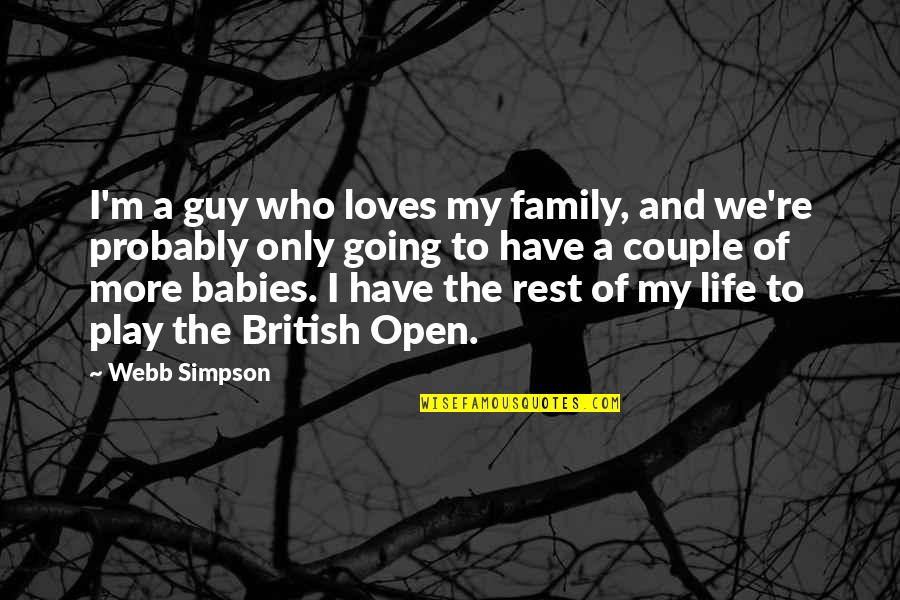 I'm a guy who loves my family, and we're probably only going to have a couple of more babies. I have the rest of my life to play the British Open. —
Webb Simpson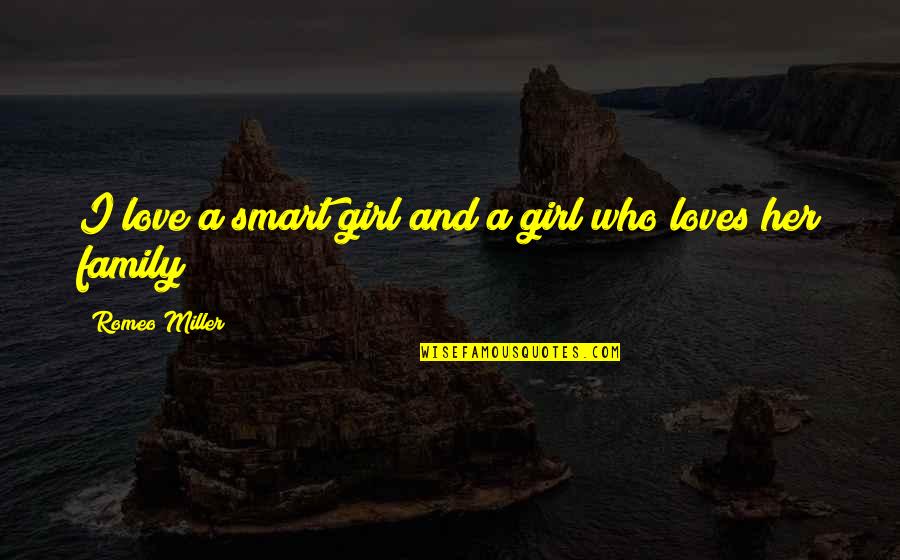 I love a smart girl and a girl who loves her family! —
Romeo Miller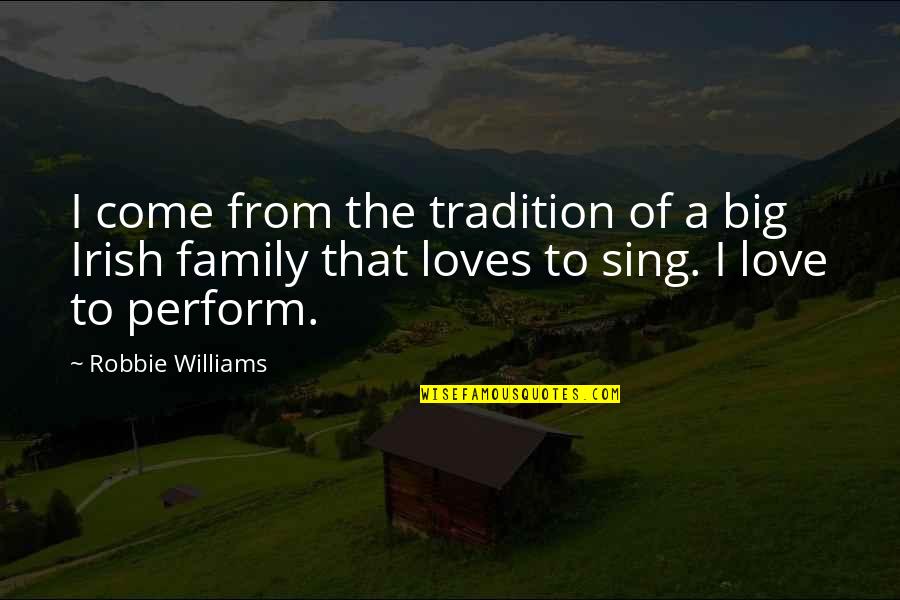 I come from the tradition of a big Irish family that loves to sing. I love to perform. —
Robbie Williams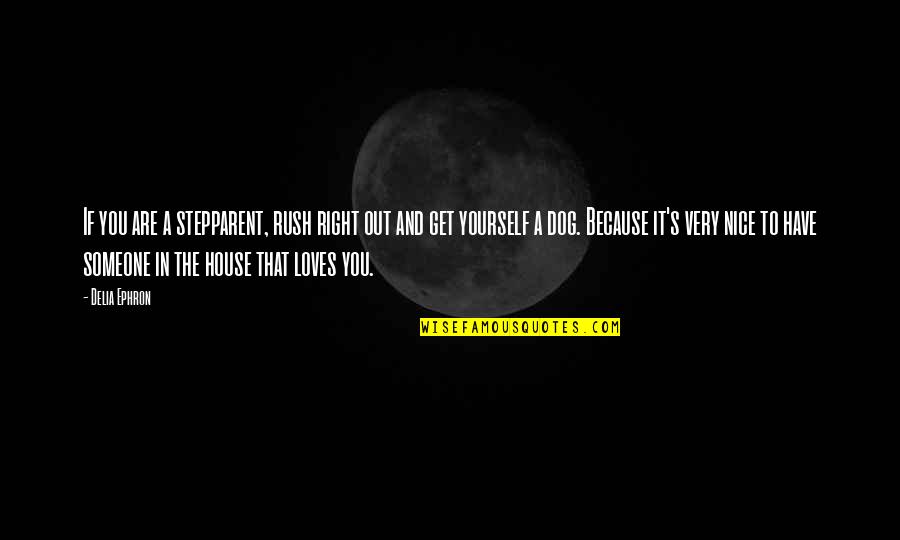 If you are a stepparent, rush right out and get yourself a dog. Because it's very nice to have someone in the house that loves you. —
Delia Ephron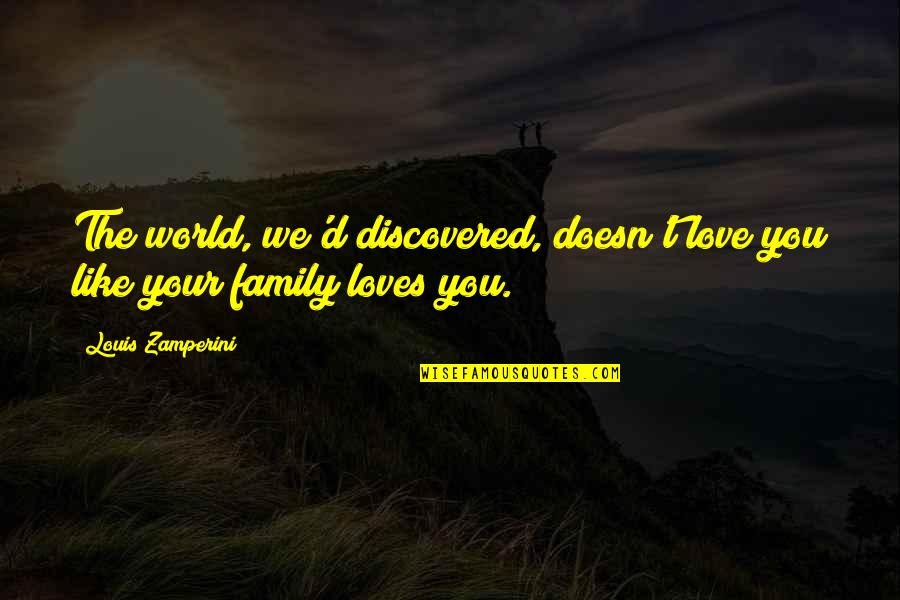 The world, we'd discovered, doesn't love you like
your family loves you
. —
Louis Zamperini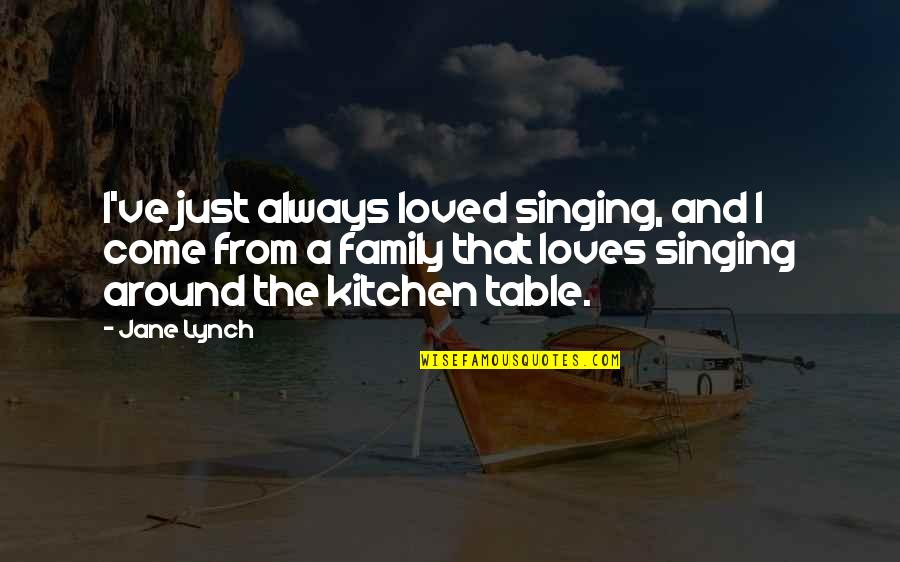 I've just always loved singing, and I come from a family that loves singing around the kitchen table. —
Jane Lynch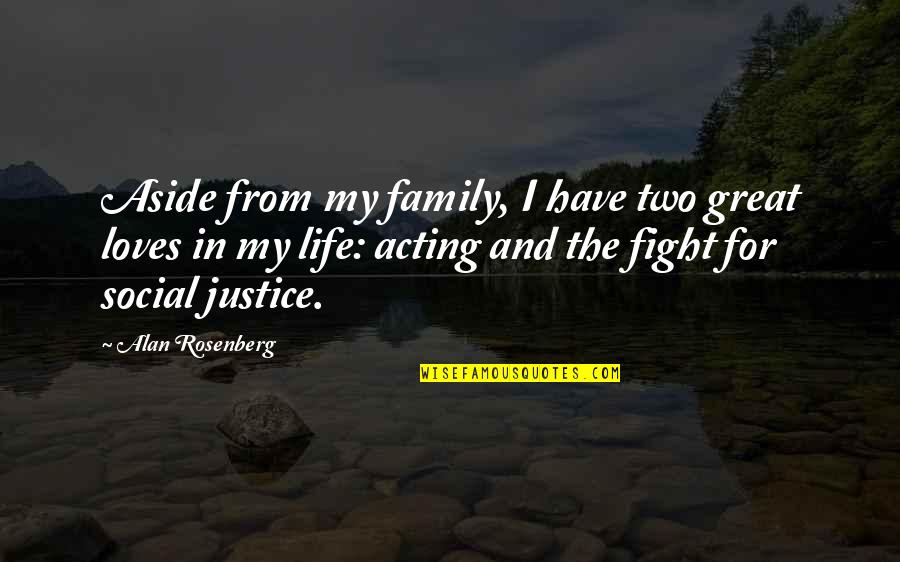 Aside from my family, I have two great loves in my life: acting and the fight for social justice. —
Alan Rosenberg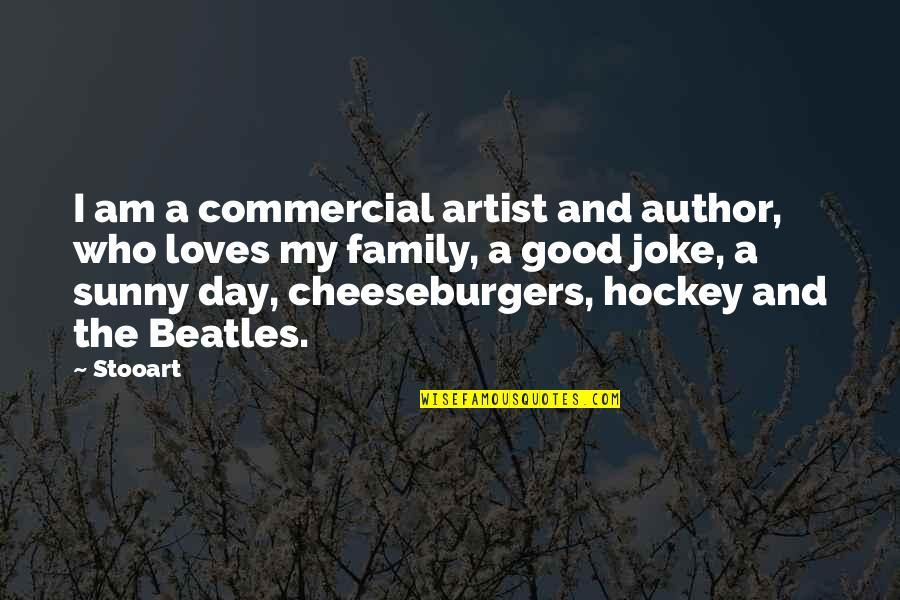 I am a commercial artist and author, who loves my family, a good joke, a sunny day, cheeseburgers, hockey and the Beatles. —
Stooart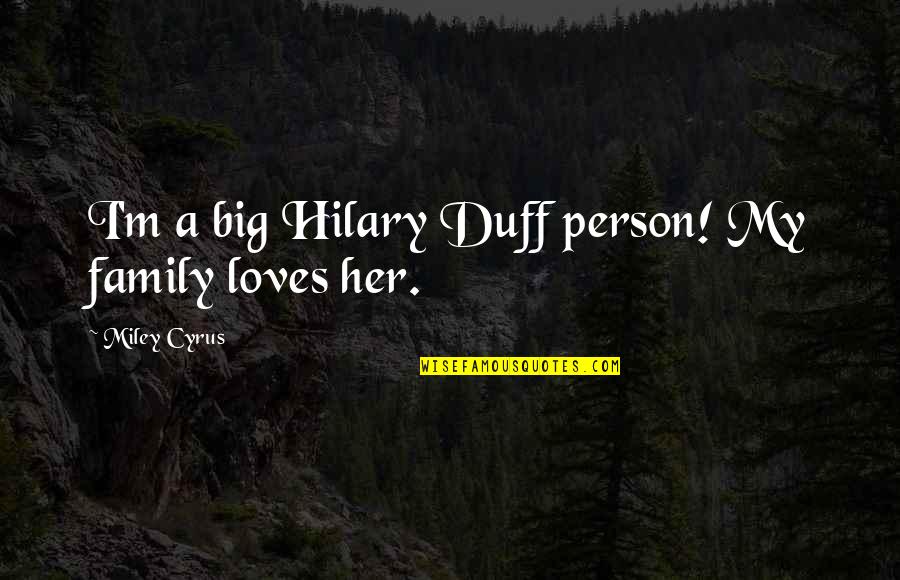 I'm a big Hilary Duff person! My family loves her. —
Miley Cyrus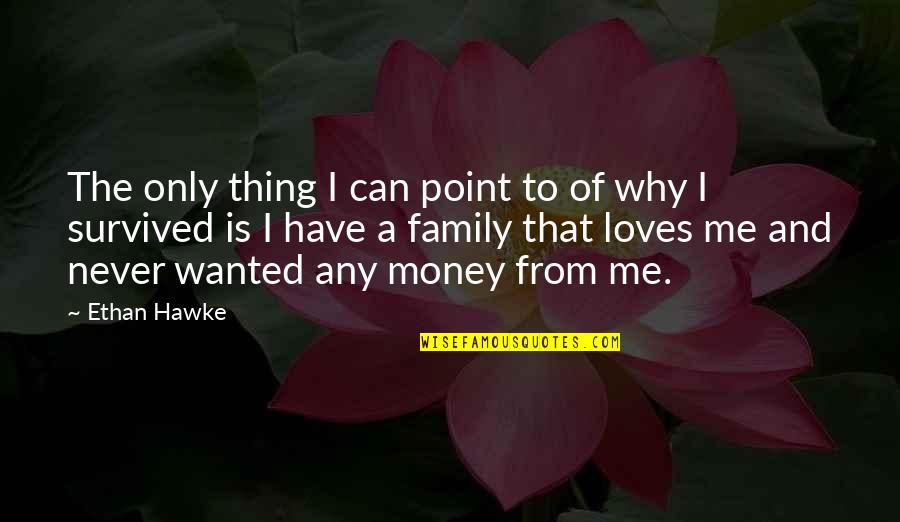 The only thing I can point to of why I survived is I have a family that loves me and never wanted any money from me. —
Ethan Hawke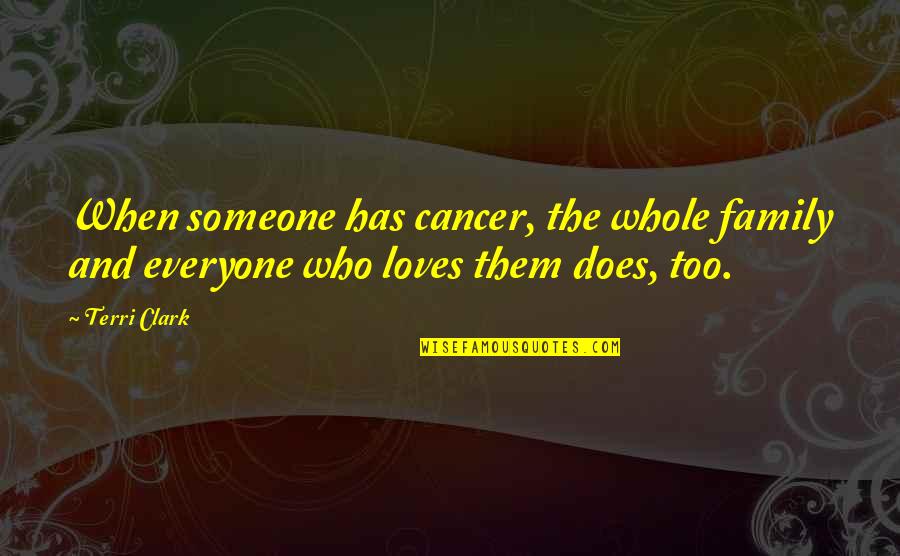 When someone has cancer, the whole family and everyone who loves them does, too. —
Terri Clark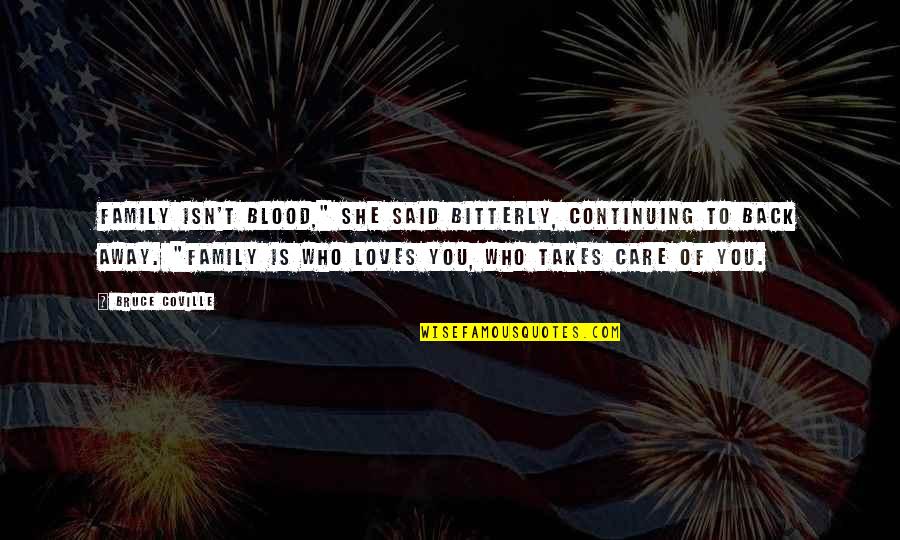 Family isn't blood," she said bitterly, continuing to back away. "Family is who loves you, who takes care of you. —
Bruce Coville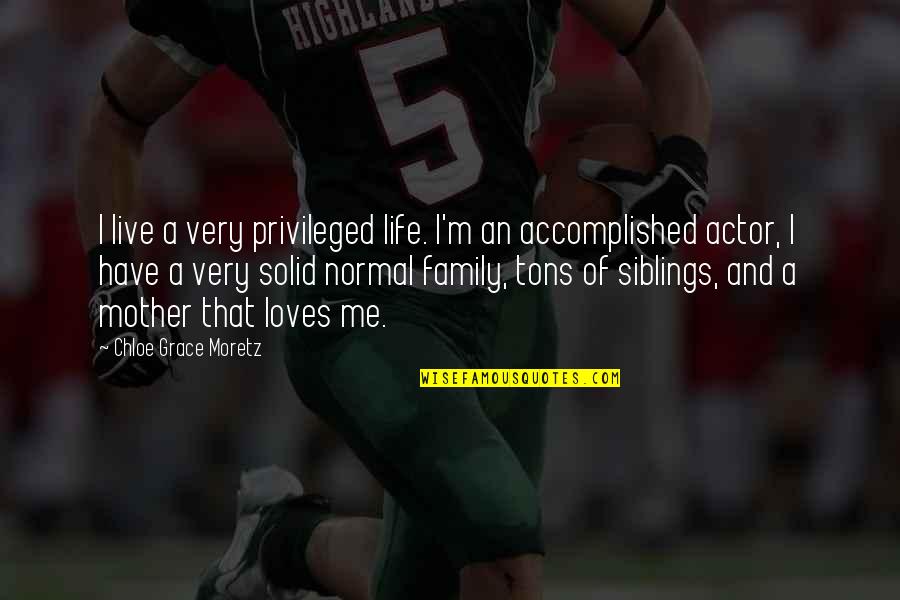 I live a very privileged life. I'm an accomplished actor, I have a very solid normal family, tons of siblings, and a mother that loves me. —
Chloe Grace Moretz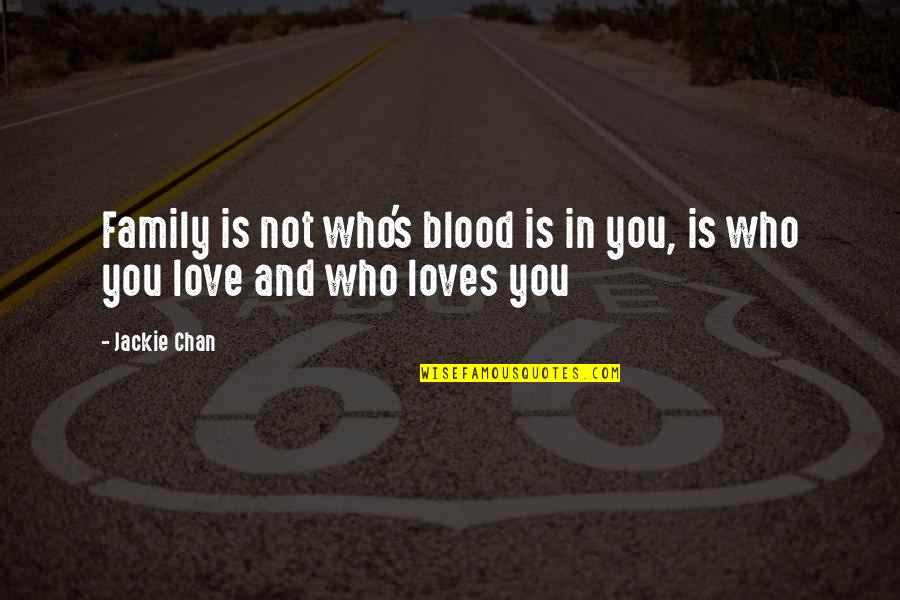 Family is not who's blood is in you, is who you love and who loves you —
Jackie Chan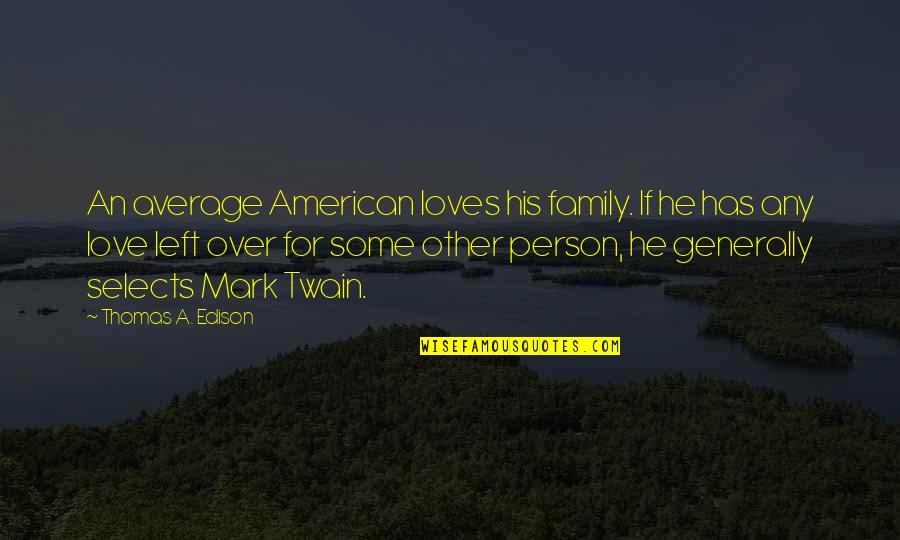 An average American loves his family. If he has any love left over for some other person, he generally selects Mark Twain. —
Thomas A. Edison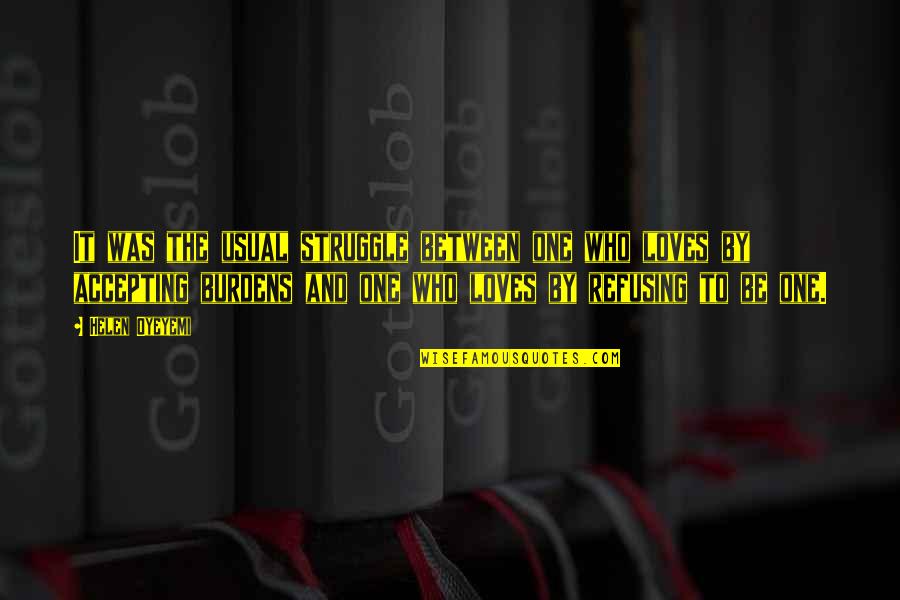 It was the usual struggle between one who loves by accepting burdens and one who loves by refusing to be one. —
Helen Oyeyemi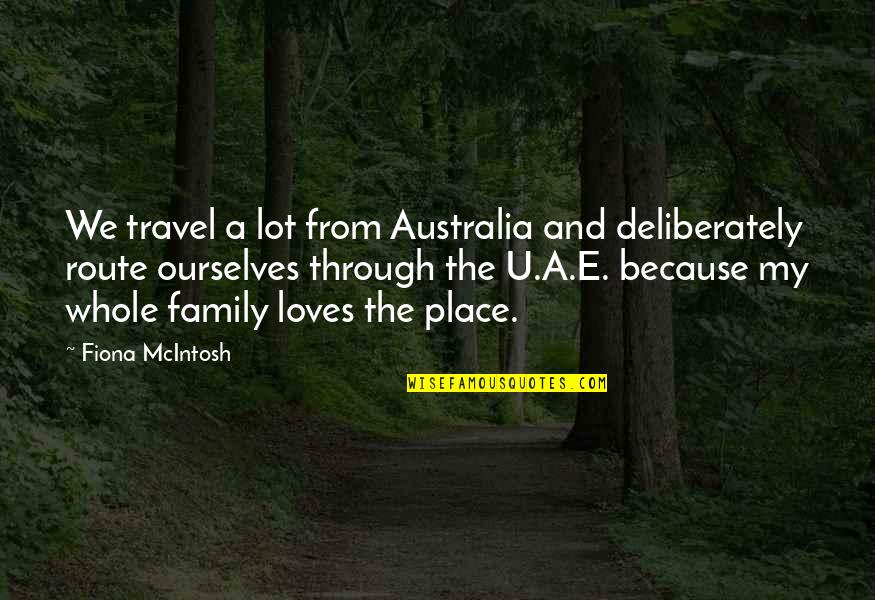 We travel a lot from Australia and deliberately route ourselves through the U.A.E. because my whole family loves the place. —
Fiona McIntosh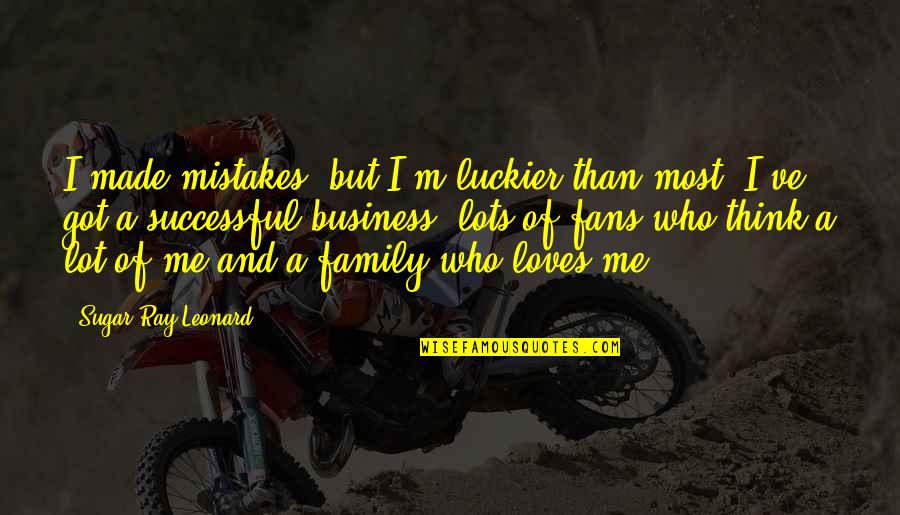 I made mistakes, but I'm luckier than most. I've got a successful business, lots of fans who think a lot of me and a family who loves me. —
Sugar Ray Leonard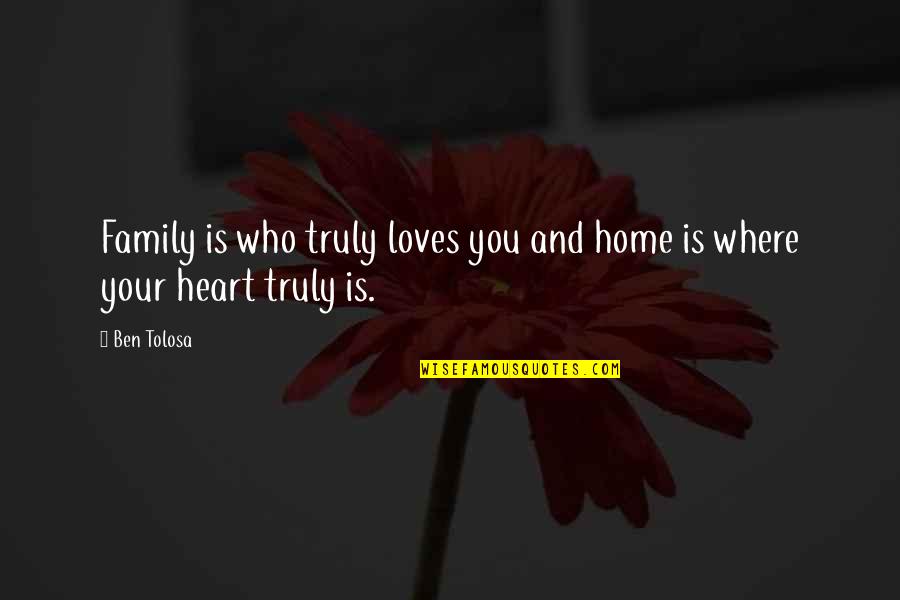 Family is who truly loves you and home is where your heart truly is. —
Ben Tolosa