Emily Susan Rapp Quotes
Top 8 wise famous quotes and sayings by Emily Susan Rapp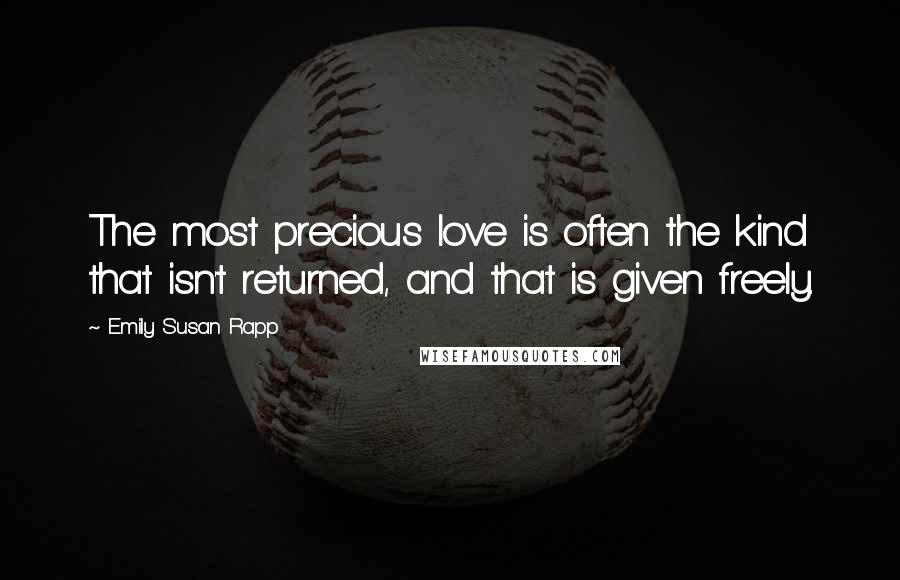 The most precious love is often the kind that isn't returned, and that is given freely.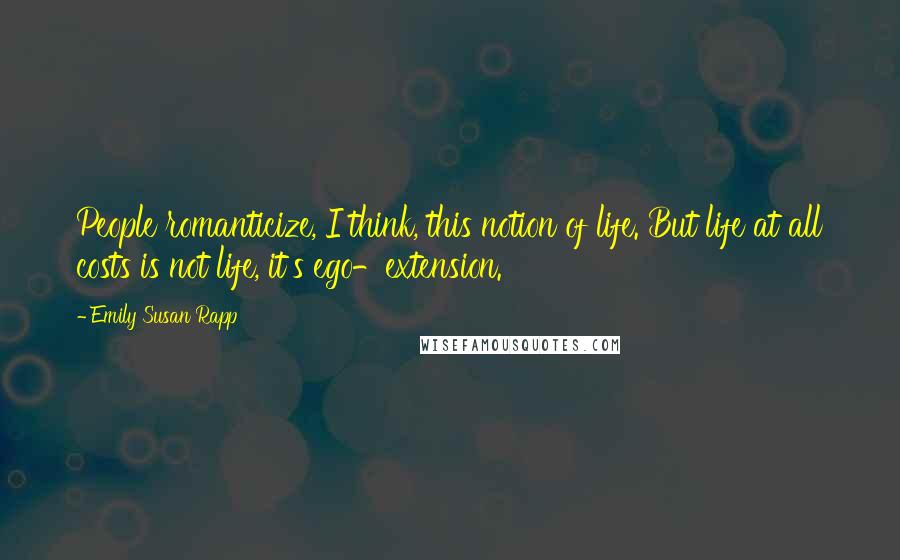 People romanticize, I think, this notion of life. But life at all costs is not life, it's ego-extension.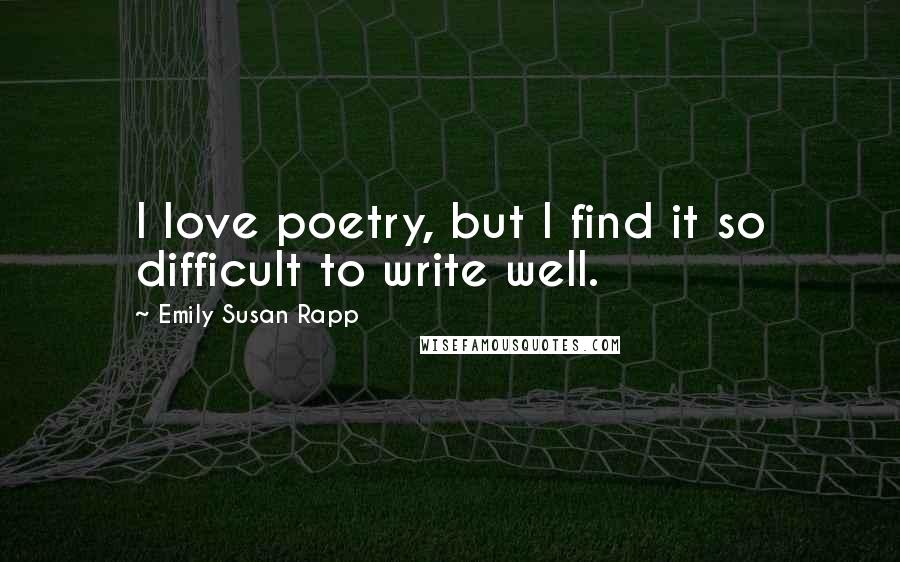 I love poetry, but I find it so difficult to write well.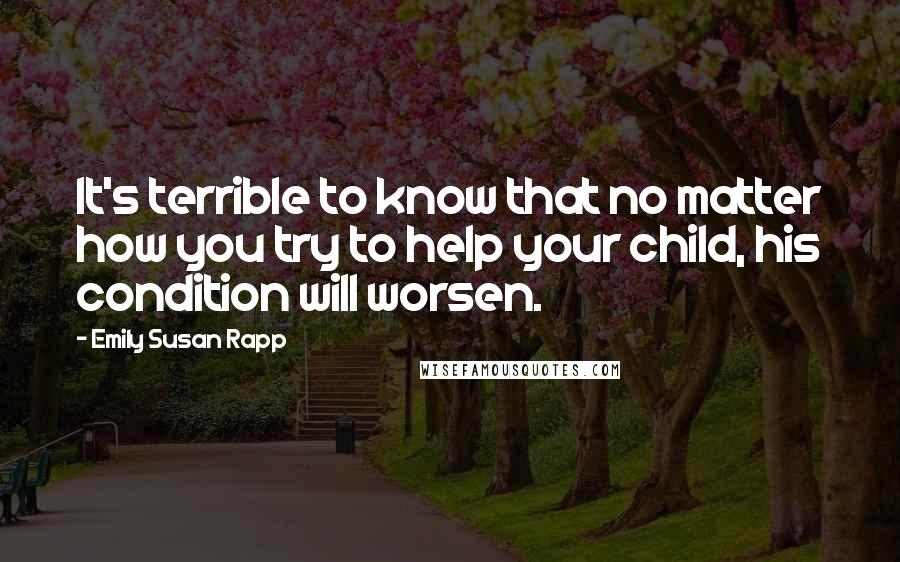 It's terrible to know that no matter how you try to help your child, his condition will worsen.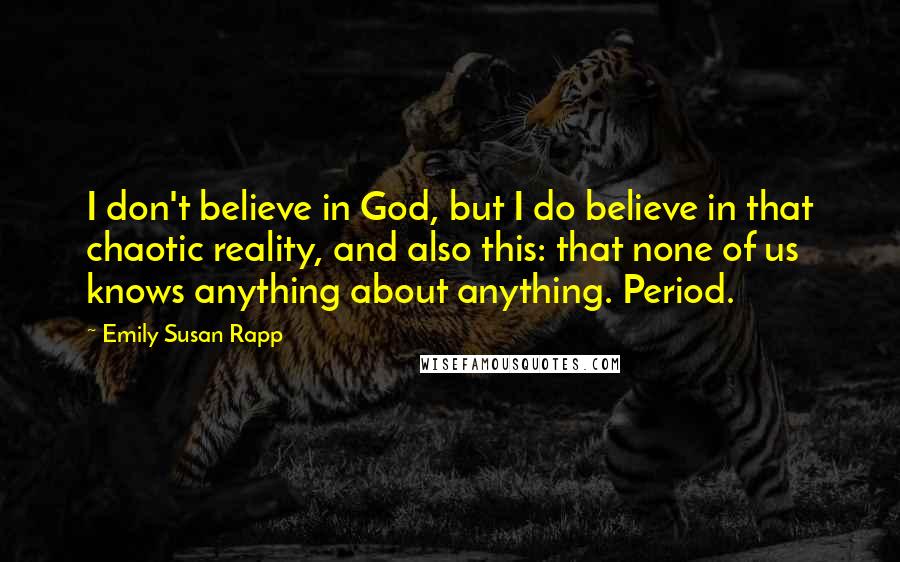 I don't believe in God, but I do believe in that chaotic reality, and also this: that none of us knows anything about anything. Period.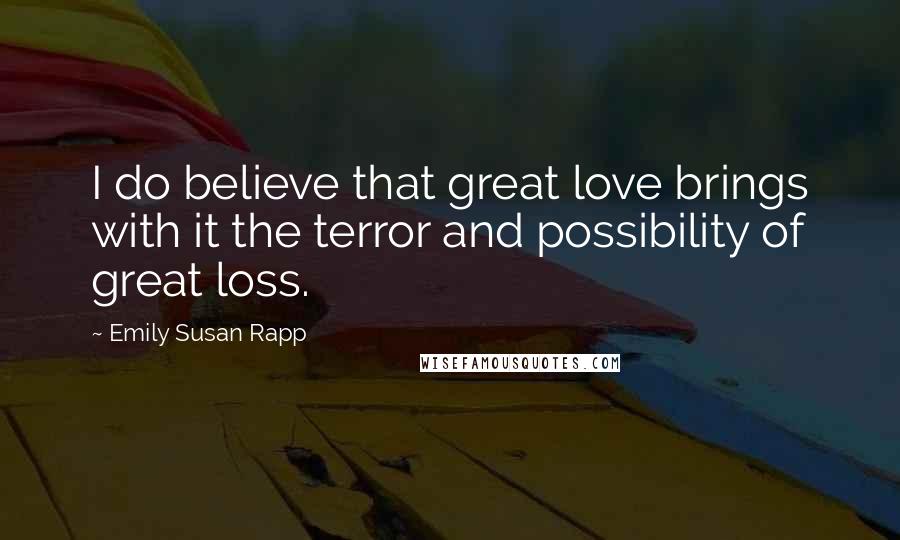 I do believe that great love brings with it the terror and possibility of great loss.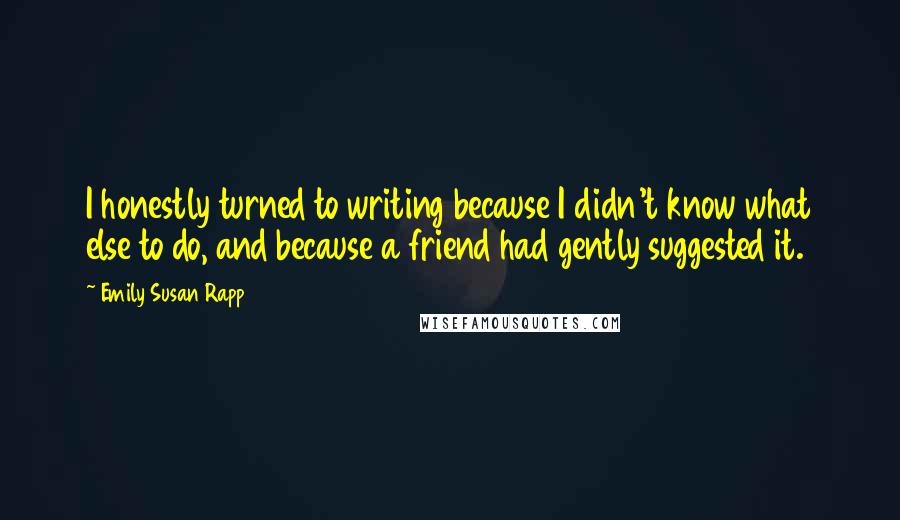 I honestly turned to writing because I didn't know what else to do, and because a friend had gently suggested it.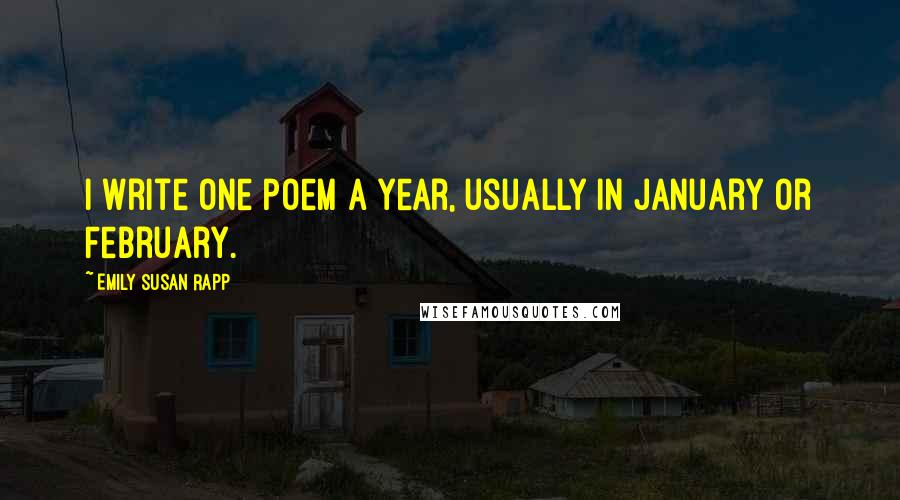 I write one poem a year, usually in January or February.