Deidre Hall Quotes
Top 7 wise famous quotes and sayings by Deidre Hall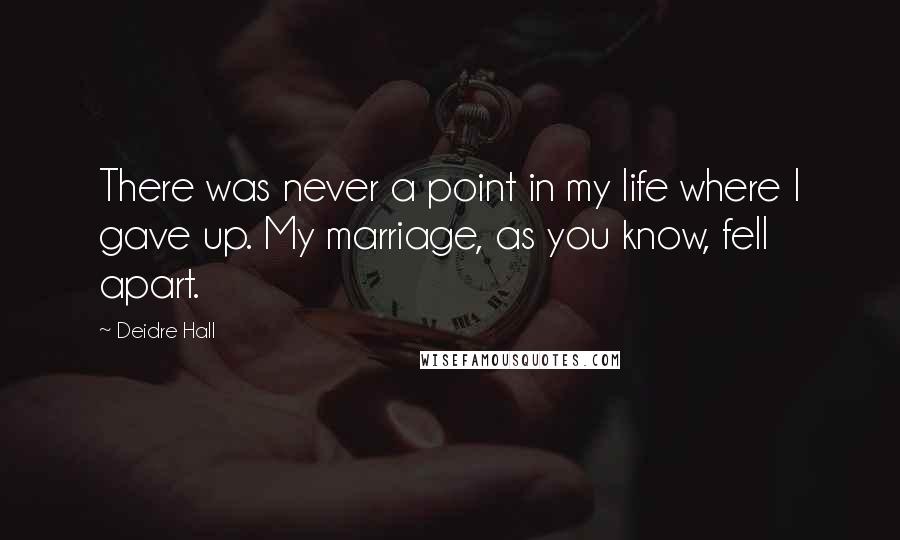 There was never a point in my life where I gave up. My marriage, as you know, fell apart.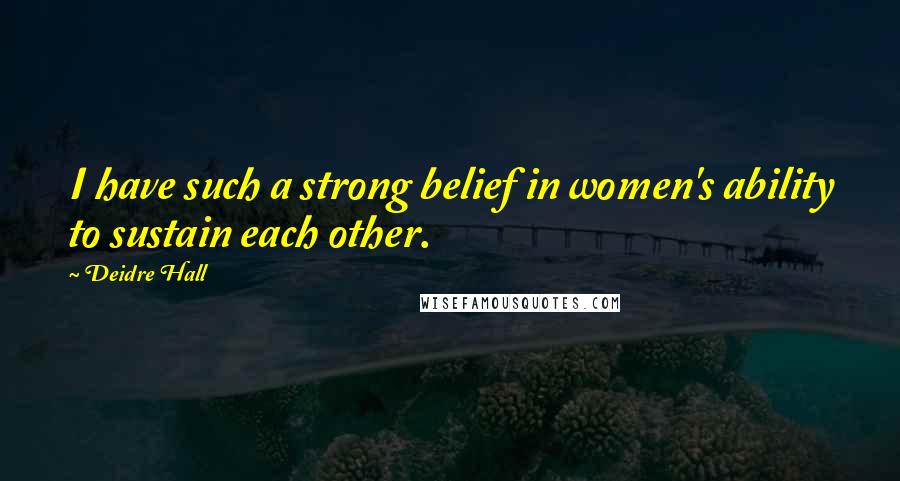 I have such a strong belief in women's ability to sustain each other.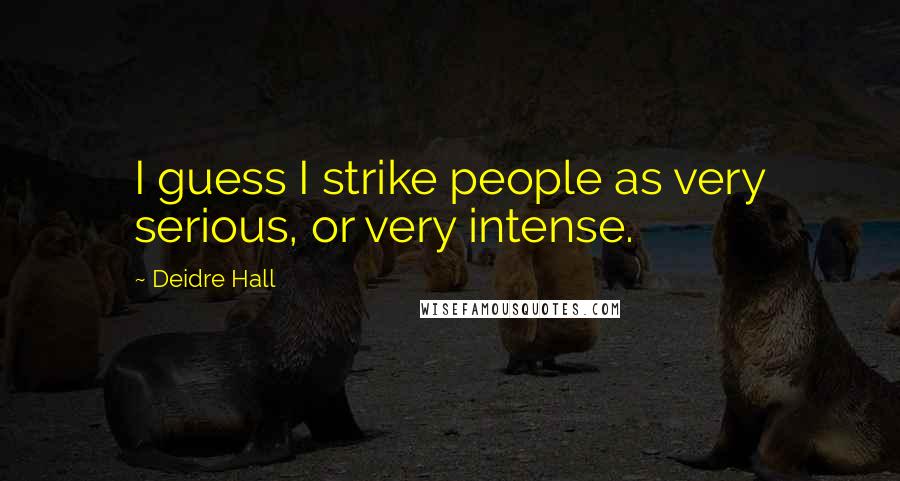 I guess I strike people as very serious, or very intense.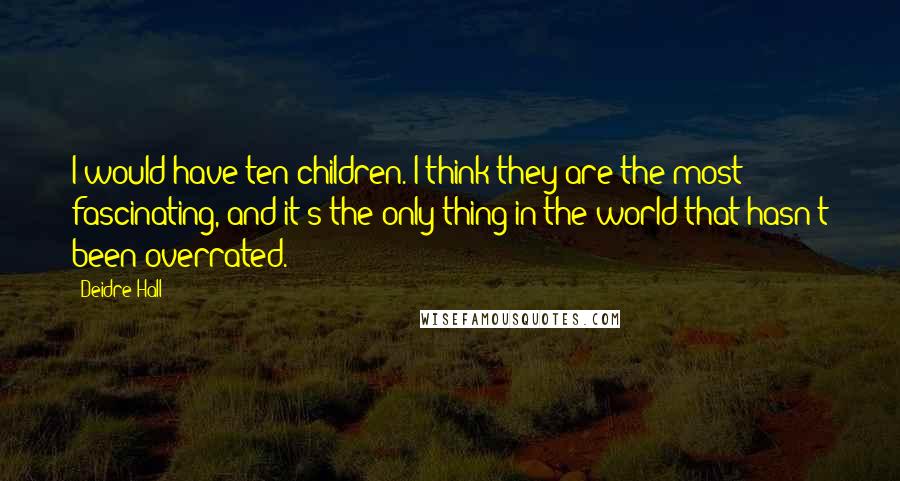 I would have ten children. I think they are the most fascinating, and it's the only thing in the world that hasn't been overrated.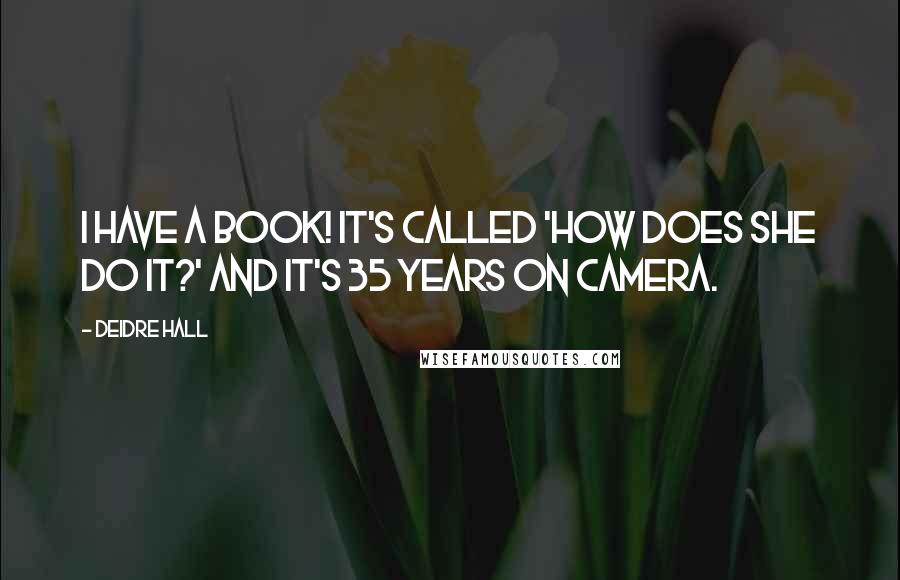 I have a book! It's called 'How Does She Do It?' and it's 35 years on camera.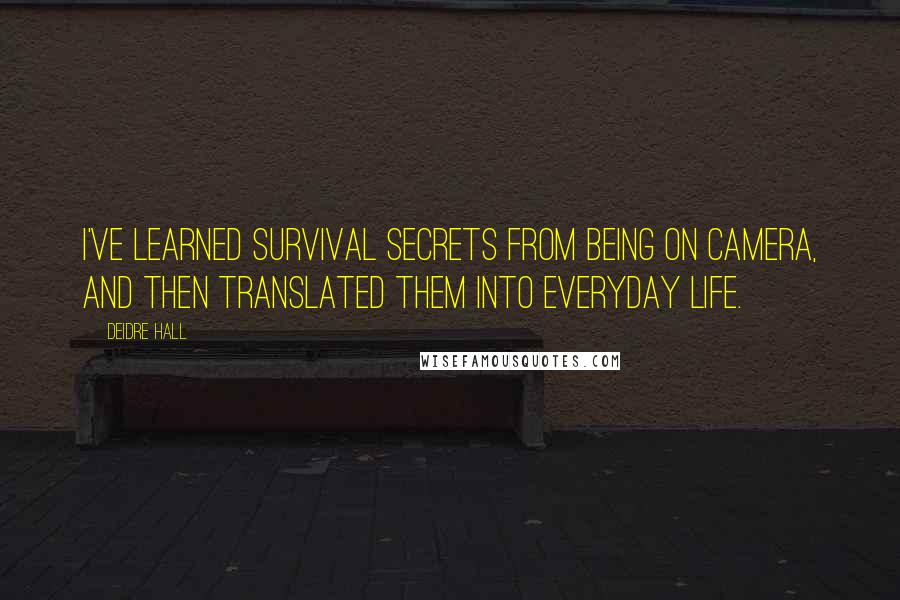 I've learned survival secrets from being on camera, and then translated them into everyday life.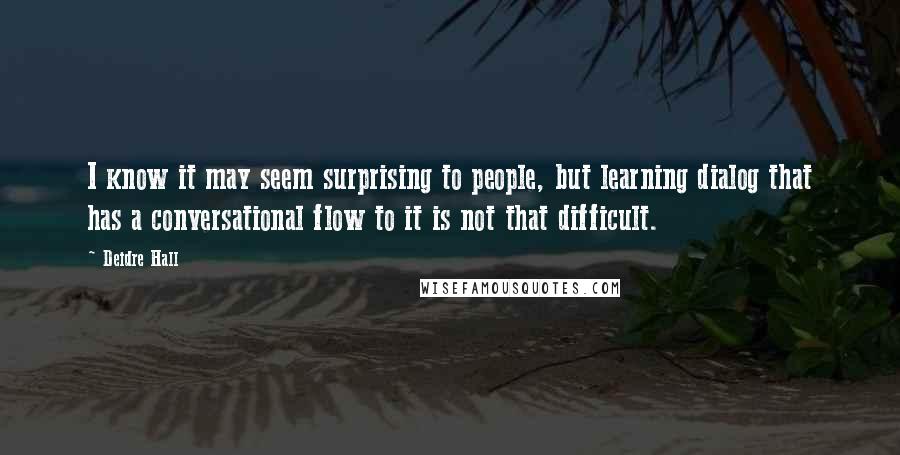 I know it may seem surprising to people, but learning dialog that has a conversational flow to it is not that difficult.