David H. Hubel Quotes
Top 3 wise famous quotes and sayings by David H. Hubel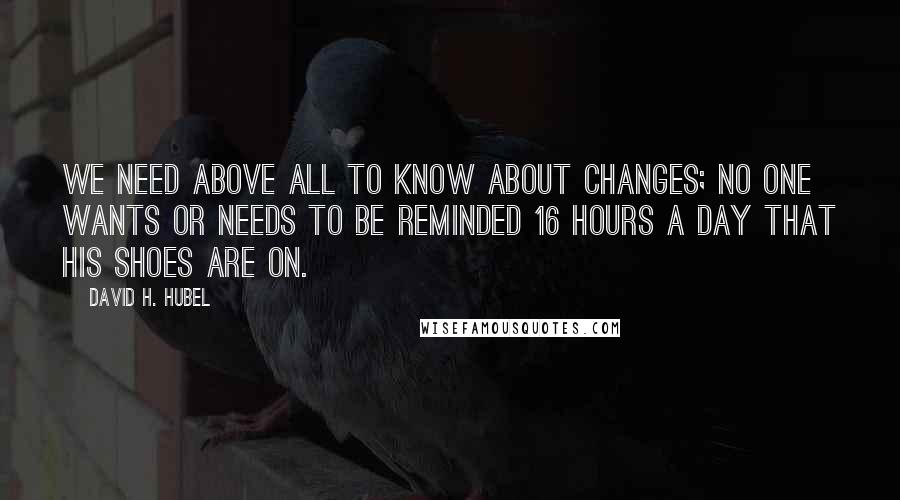 We need above all to know about changes; no one wants or needs to be reminded 16 hours a day that his shoes are on.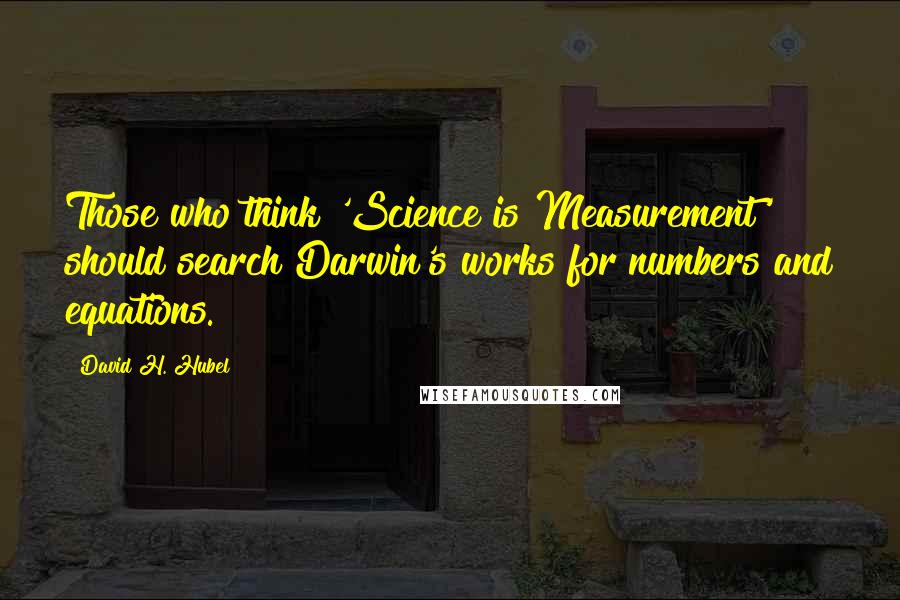 Those who think 'Science is Measurement' should search Darwin's works for numbers and equations.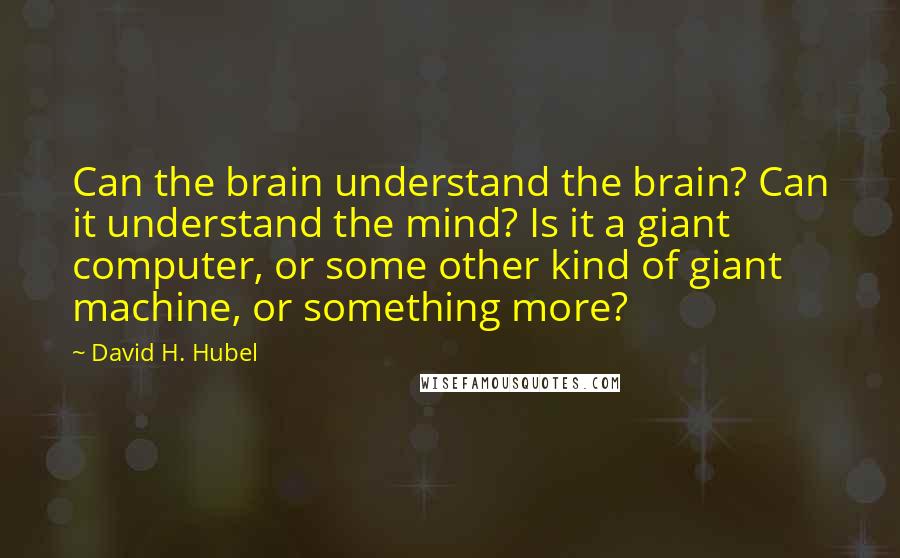 Can the brain understand the brain? Can it understand the mind? Is it a giant computer, or some other kind of giant machine, or something more?