Cyrus The Great Quotes
Top 5 wise famous quotes and sayings by Cyrus The Great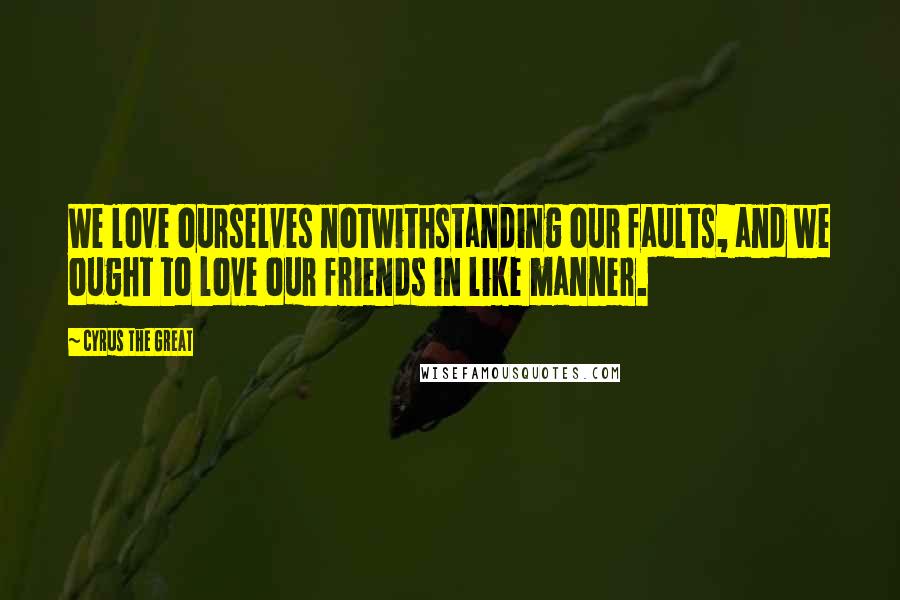 We love ourselves notwithstanding our faults, and we ought to love our friends in like manner.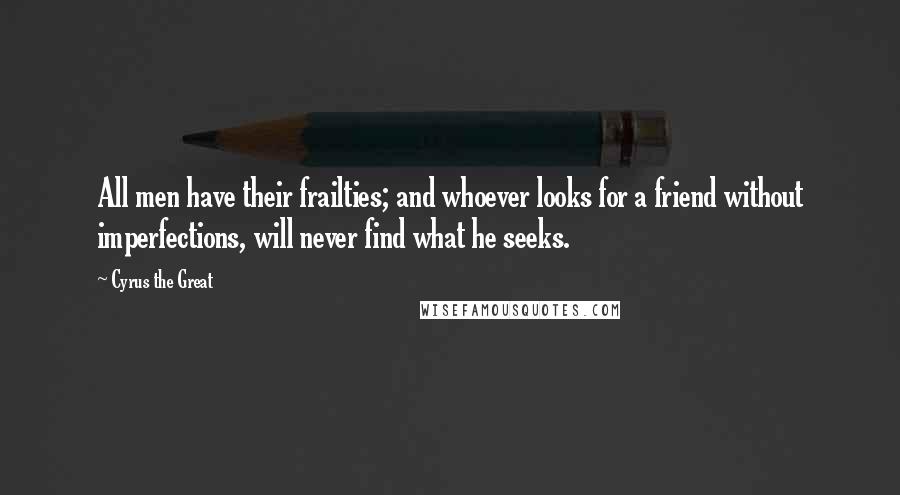 All men have their frailties; and whoever looks for a friend without imperfections, will never find what he seeks.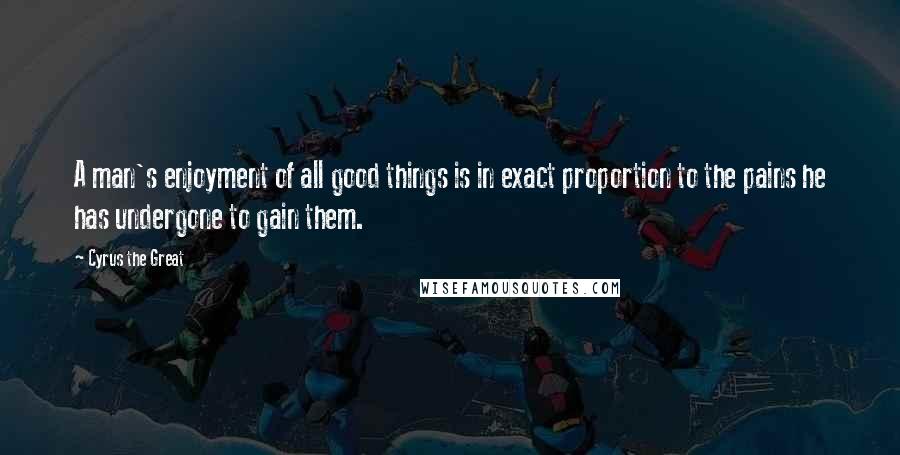 A man's enjoyment of all good things is in exact proportion to the pains he has undergone to gain them.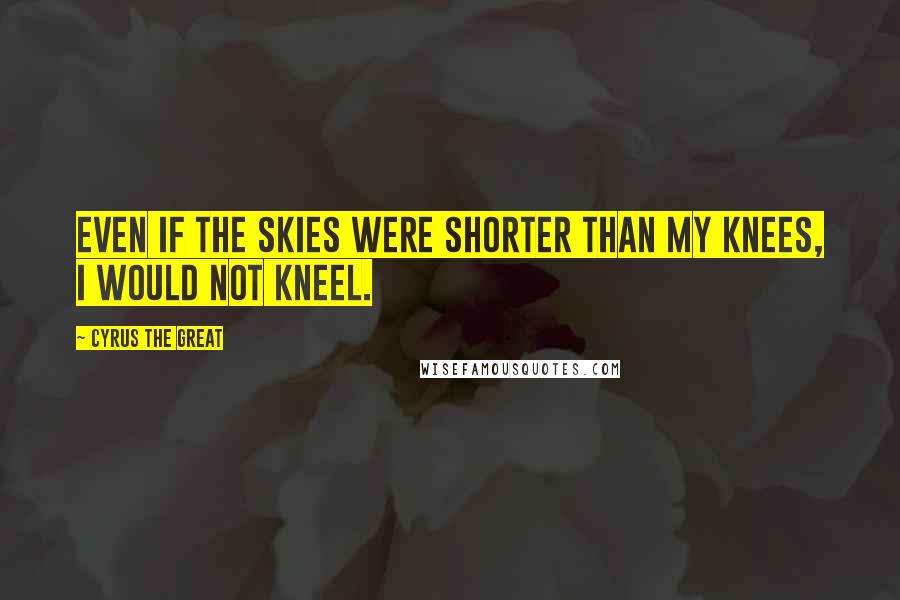 Even if the skies were shorter than my knees, I would not kneel.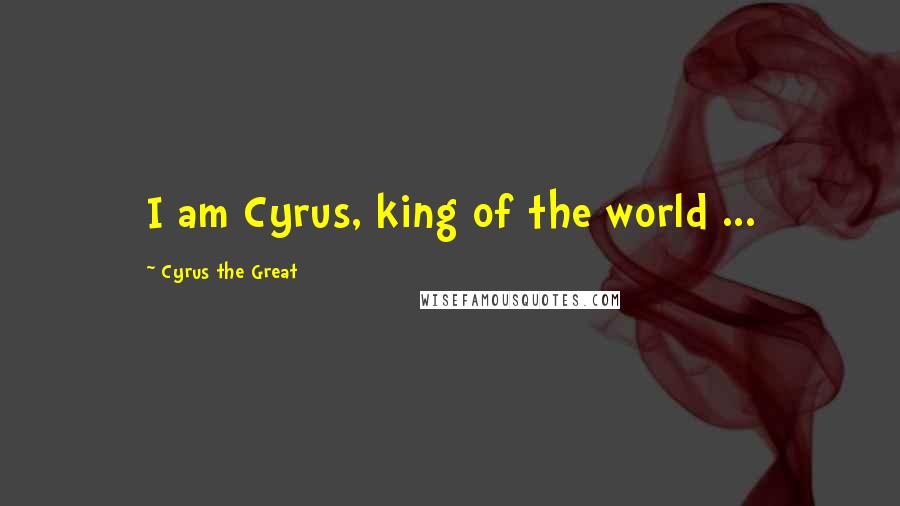 I am Cyrus, king of the world ...