Barbara Boxer Quotes
Top 20 wise famous quotes and sayings by Barbara Boxer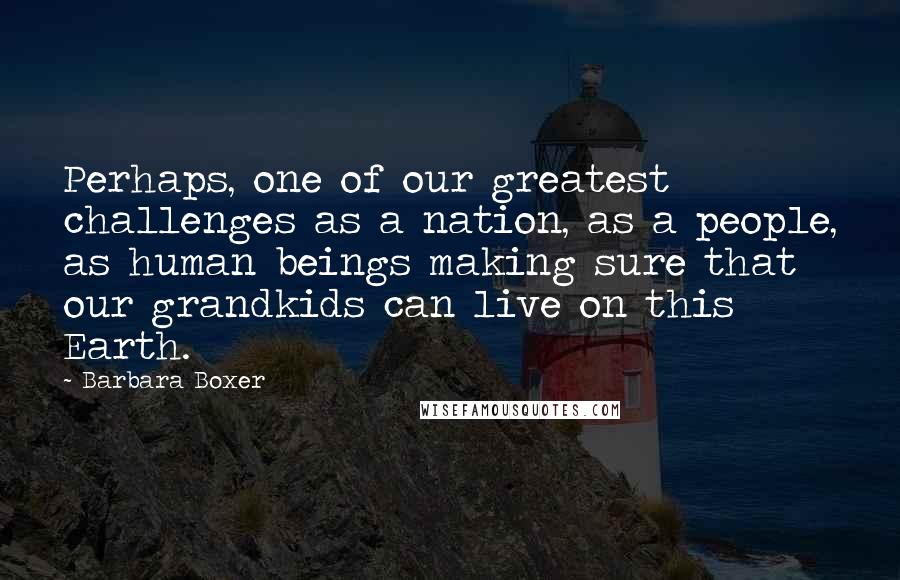 Perhaps, one of our greatest challenges as a nation, as a people, as human beings making sure that our grandkids can live on this Earth.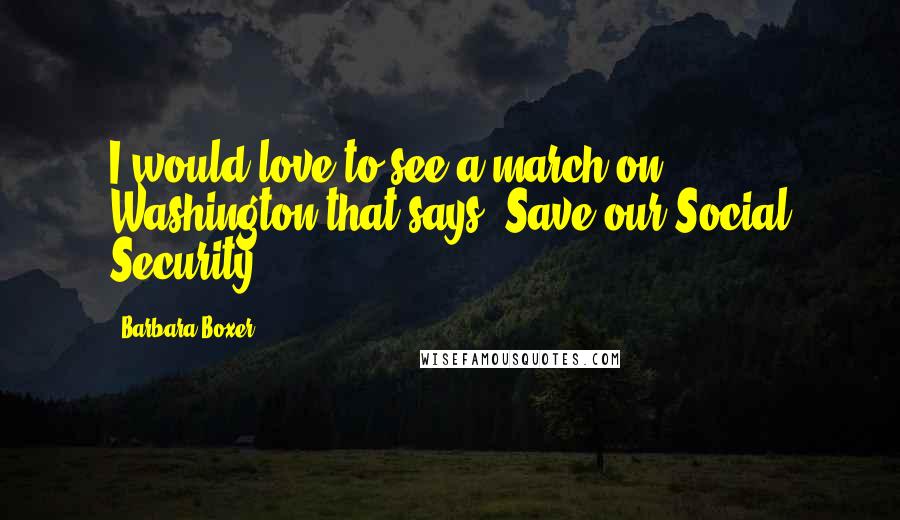 I would love to see a march on Washington that says 'Save our Social Security'.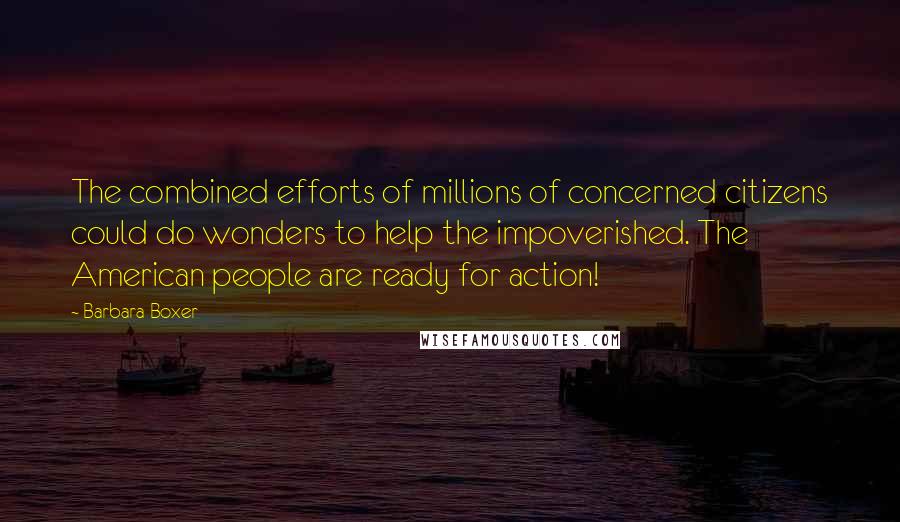 The combined efforts of millions of concerned citizens could do wonders to help the impoverished. The American people are ready for action!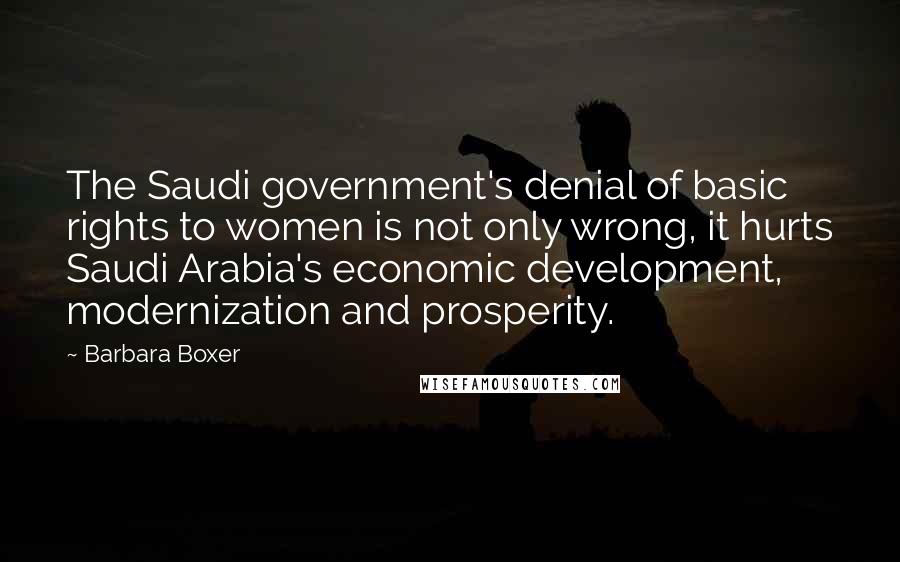 The Saudi government's denial of basic rights to women is not only wrong, it hurts Saudi Arabia's economic development, modernization and prosperity.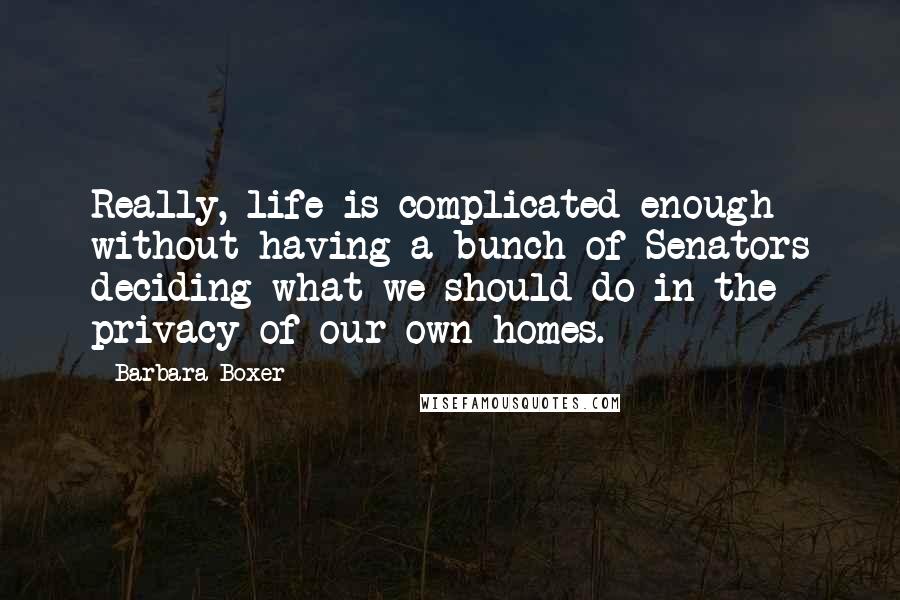 Really, life is complicated enough without having a bunch of Senators deciding what we should do in the privacy of our own homes.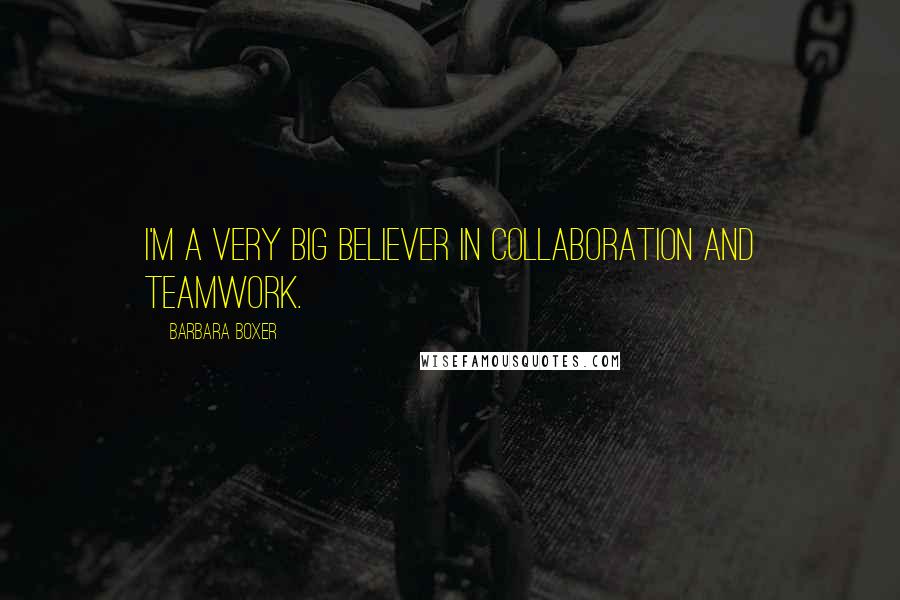 I'm a very big believer in collaboration and teamwork.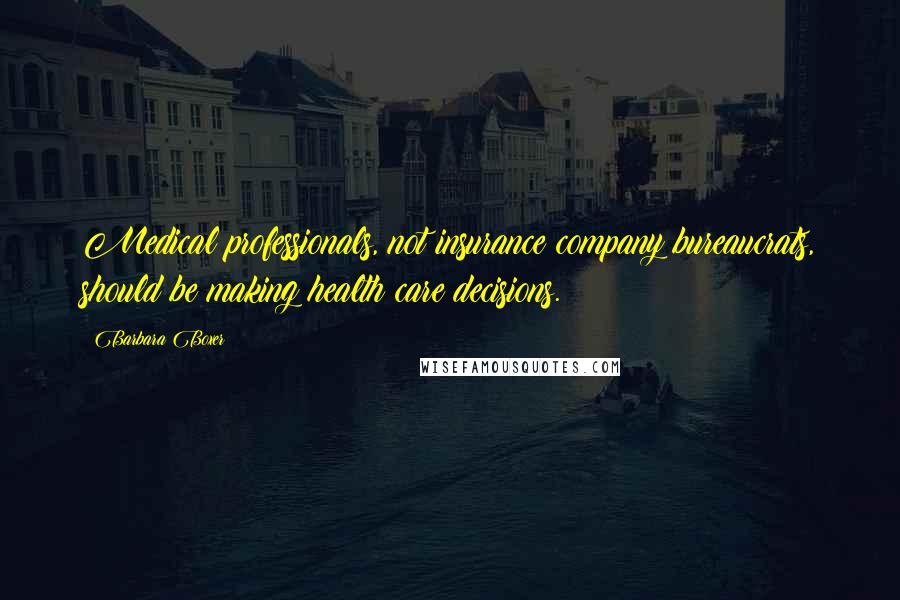 Medical professionals, not insurance company bureaucrats, should be making health care decisions.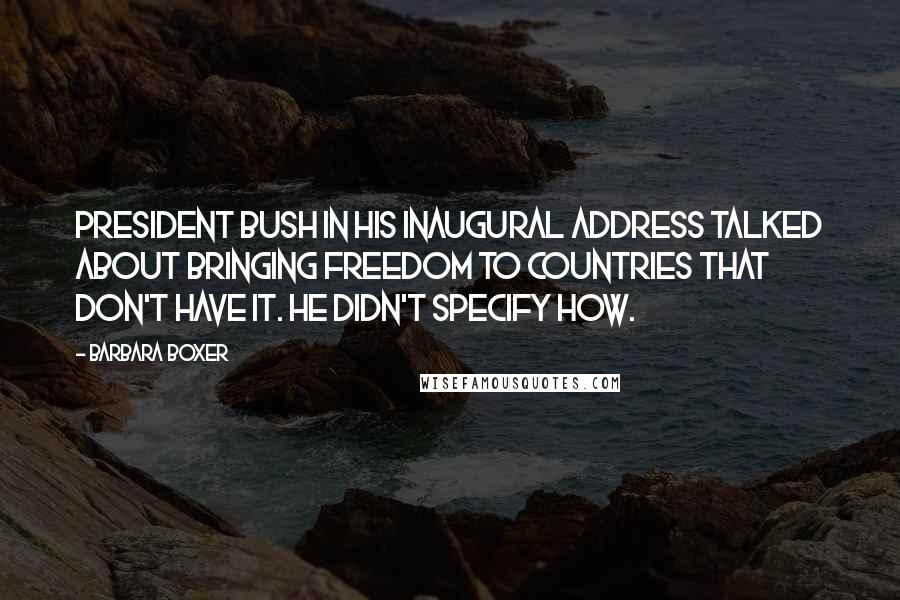 President Bush in his inaugural address talked about bringing freedom to countries that don't have it. He didn't specify how.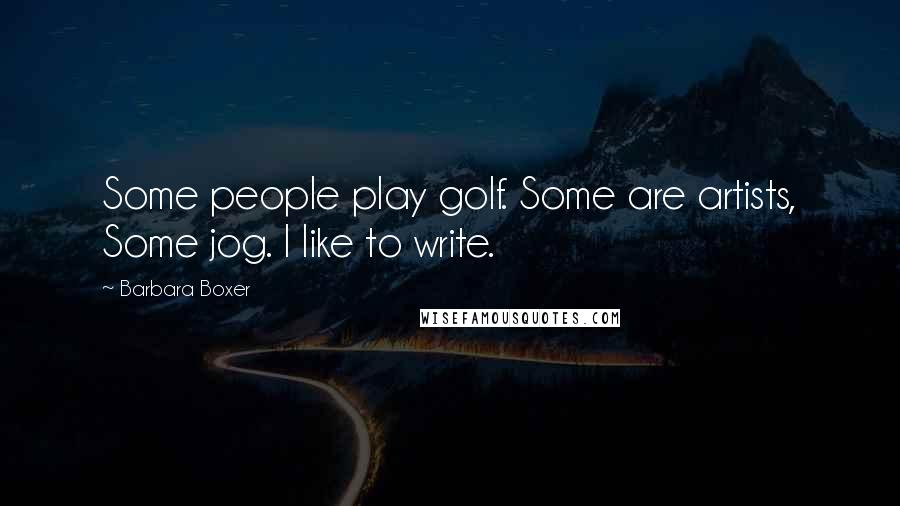 Some people play golf. Some are artists, Some jog. I like to write.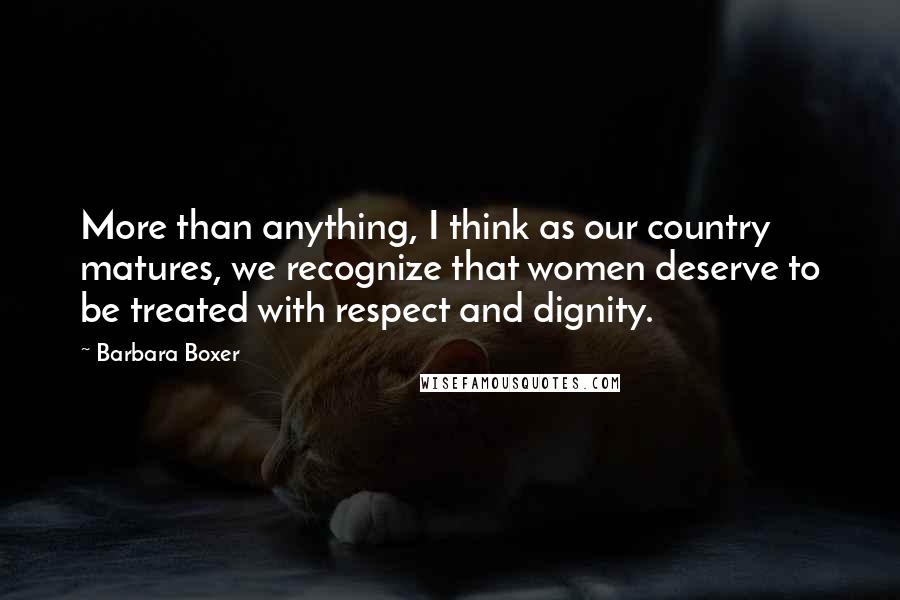 More than anything, I think as our country matures, we recognize that women deserve to be treated with respect and dignity.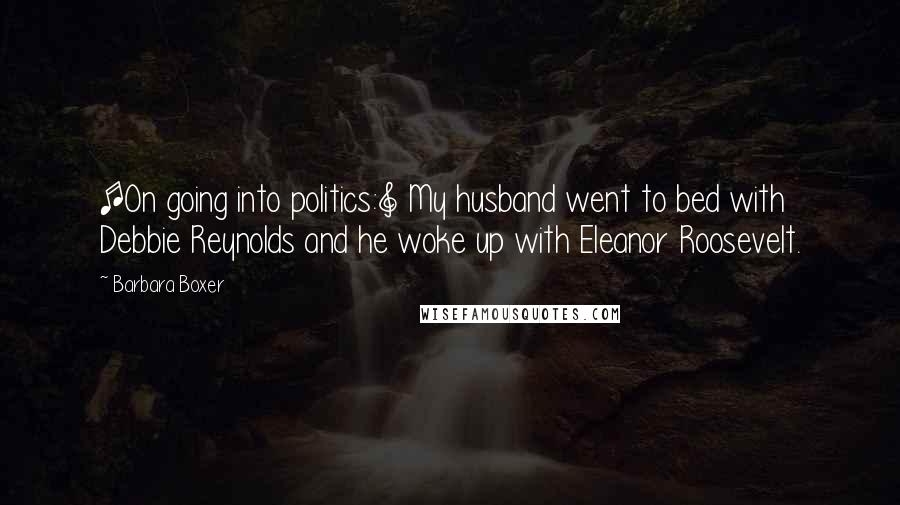 [On going into politics:] My husband went to bed with Debbie Reynolds and he woke up with Eleanor Roosevelt.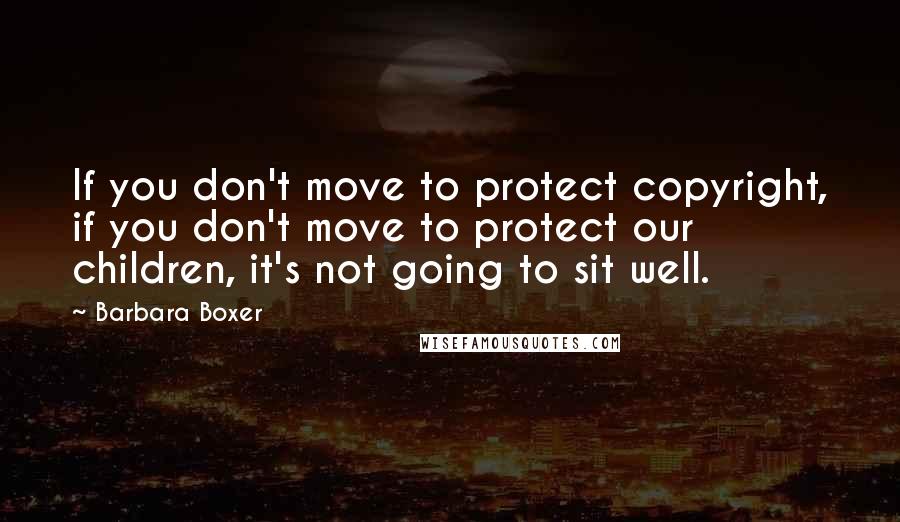 If you don't move to protect copyright, if you don't move to protect our children, it's not going to sit well.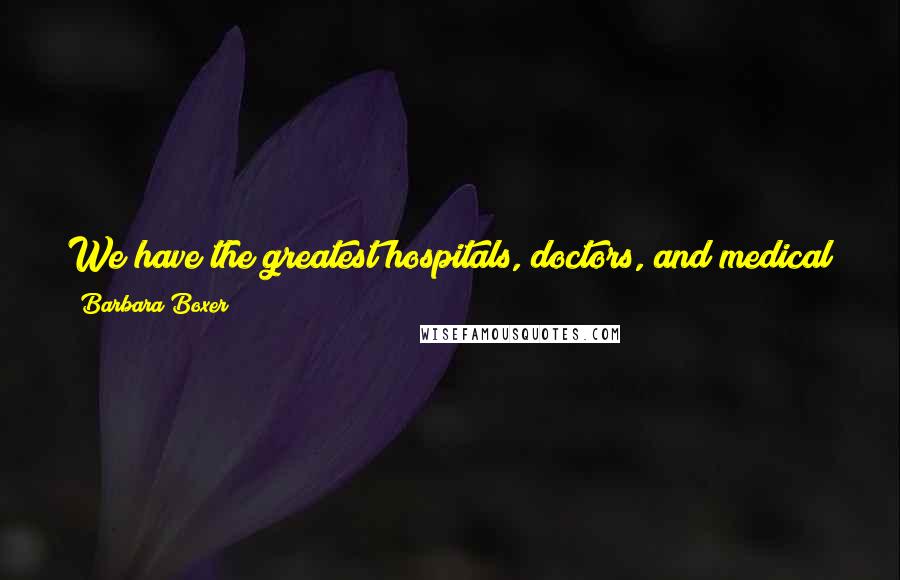 We have the greatest hospitals, doctors, and medical technology in the world - we need to make them accessible to every American.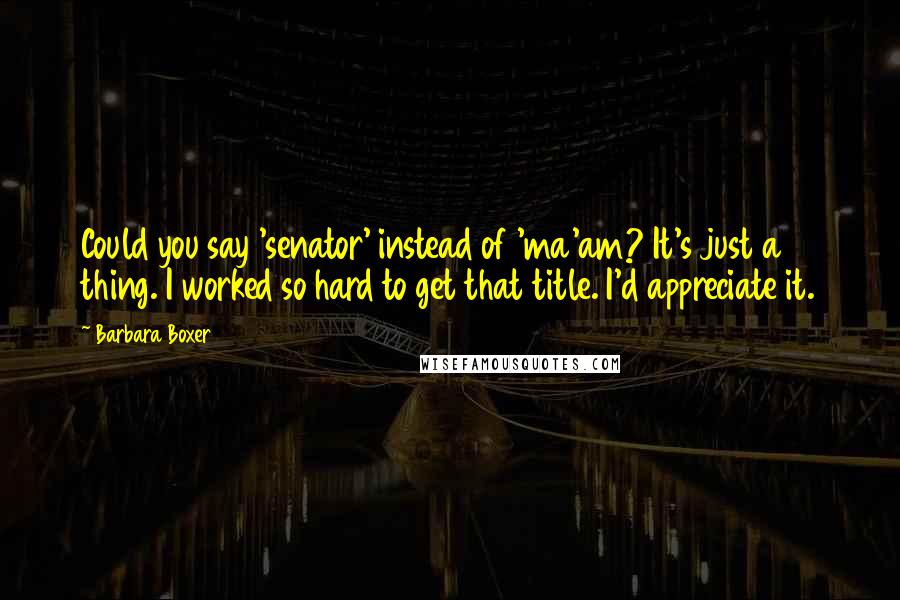 Could you say 'senator' instead of 'ma'am? It's just a thing. I worked so hard to get that title. I'd appreciate it.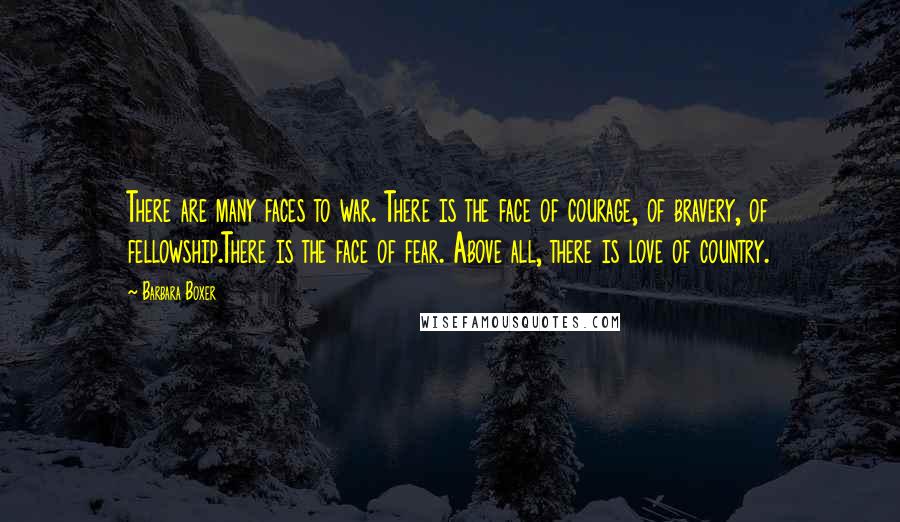 There are many faces to war. There is the face of courage, of bravery, of fellowship.There is the face of fear. Above all, there is love of country.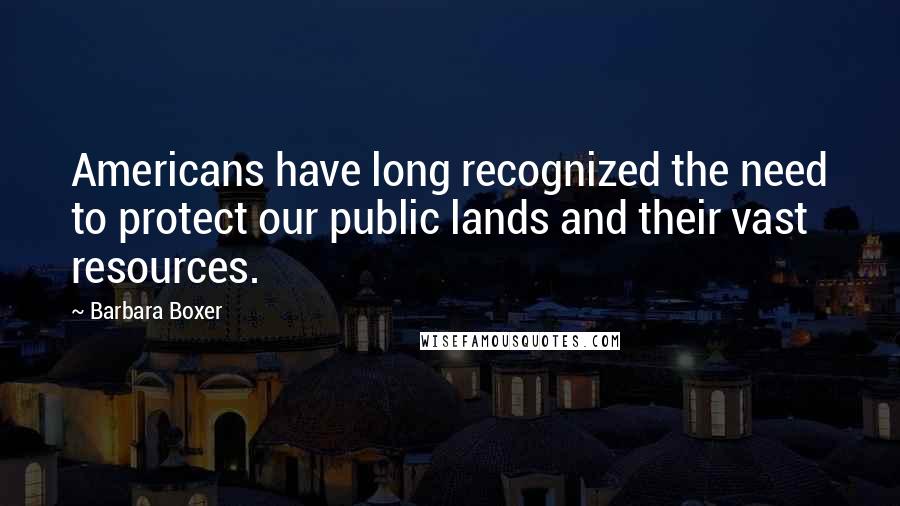 Americans have long recognized the need to protect our public lands and their vast resources.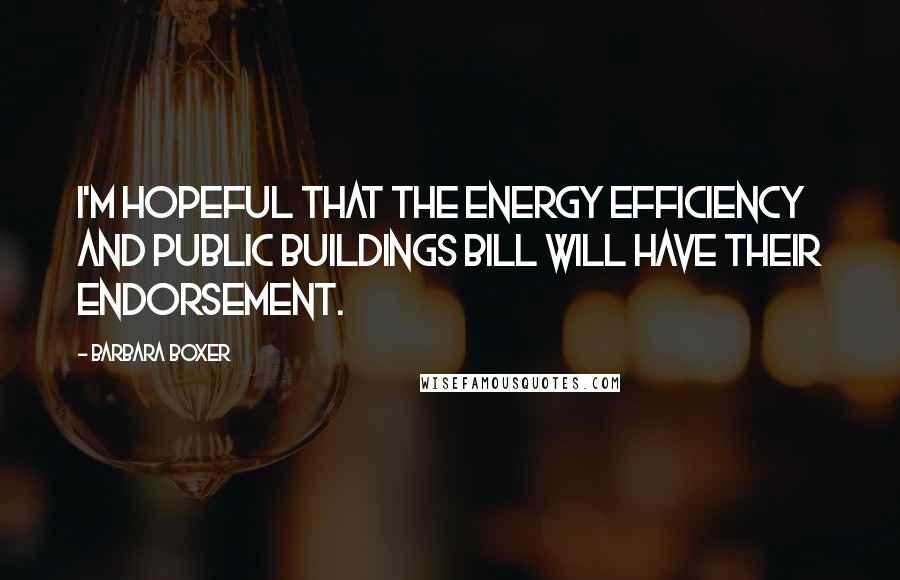 I'm hopeful that the energy efficiency and public buildings bill will have their endorsement.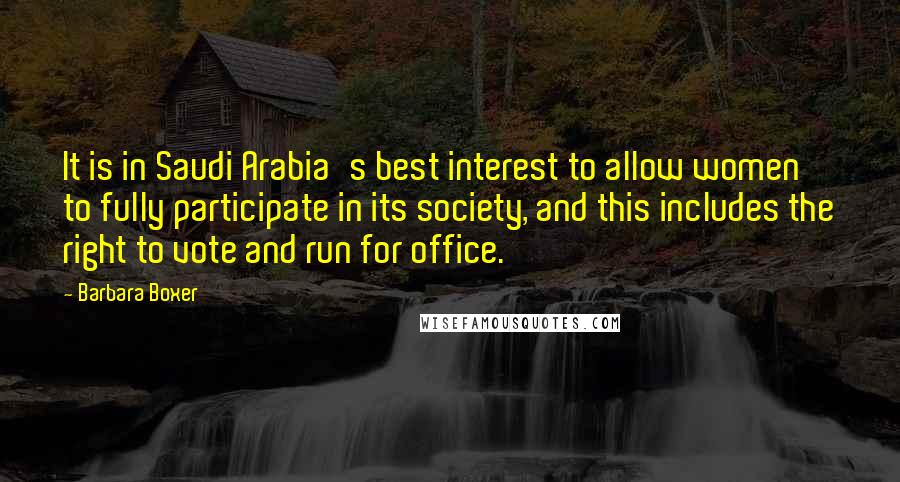 It is in Saudi Arabia's best interest to allow women to fully participate in its society, and this includes the right to vote and run for office.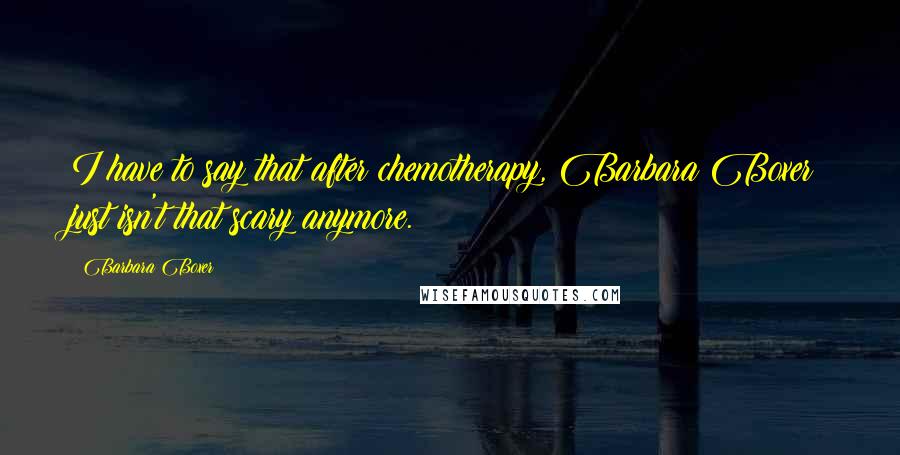 I have to say that after chemotherapy, Barbara Boxer just isn't that scary anymore.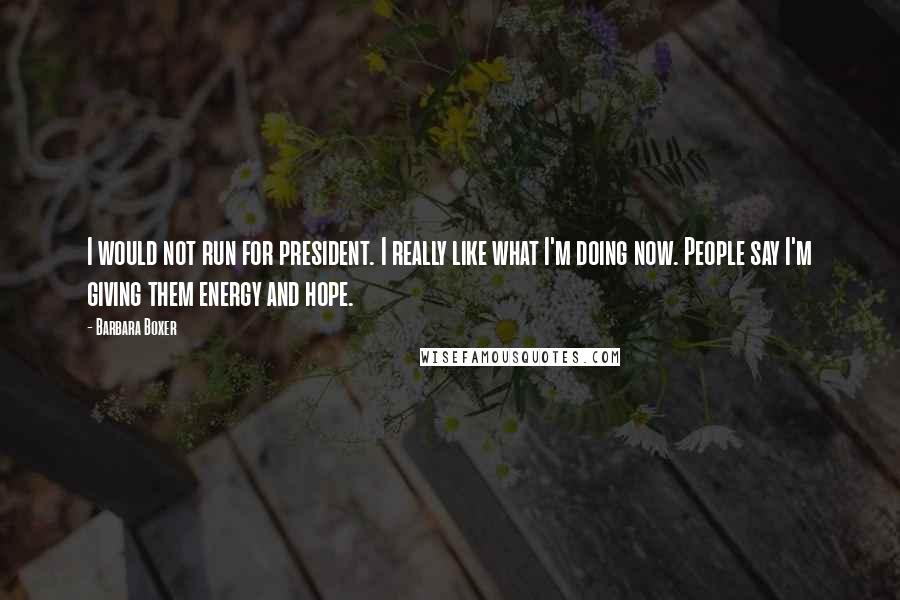 I would not run for president. I really like what I'm doing now. People say I'm giving them energy and hope.