Billy Martin Quotes
Top 6 wise famous quotes and sayings by Billy Martin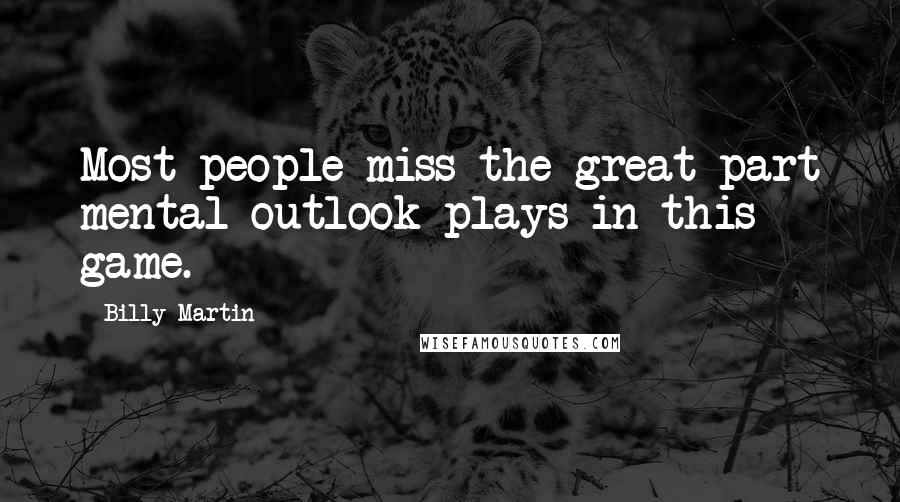 Most people miss the great part mental outlook plays in this game.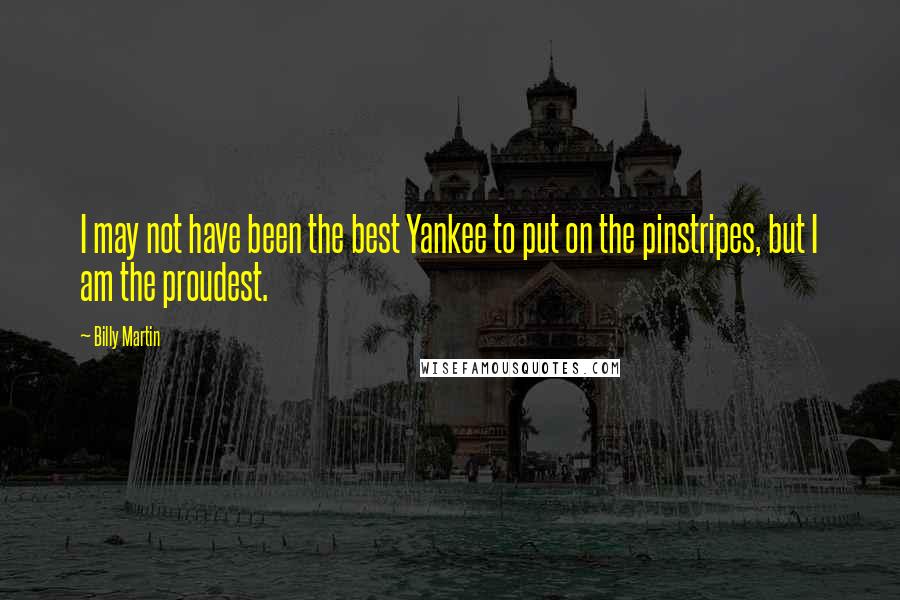 I may not have been the best Yankee to put on the pinstripes, but I am the proudest.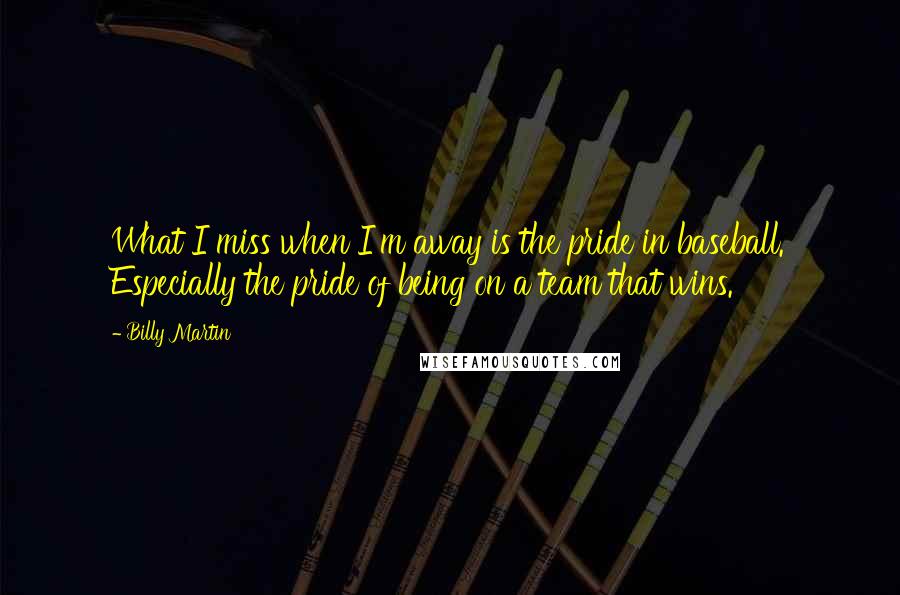 What I miss when I'm away is the pride in baseball. Especially the pride of being on a team that wins.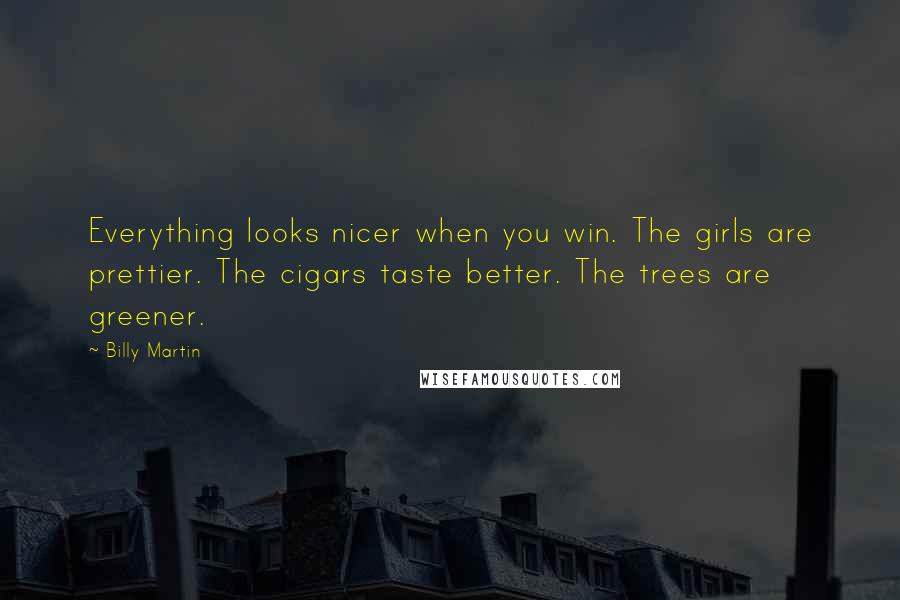 Everything looks nicer when you win. The girls are prettier. The cigars taste better. The trees are greener.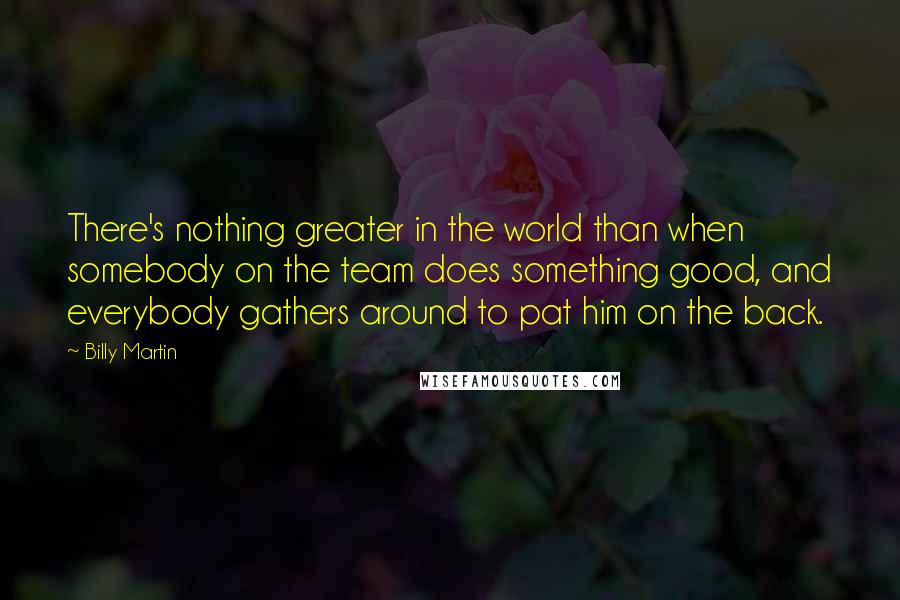 There's nothing greater in the world than when somebody on the team does something good, and everybody gathers around to pat him on the back.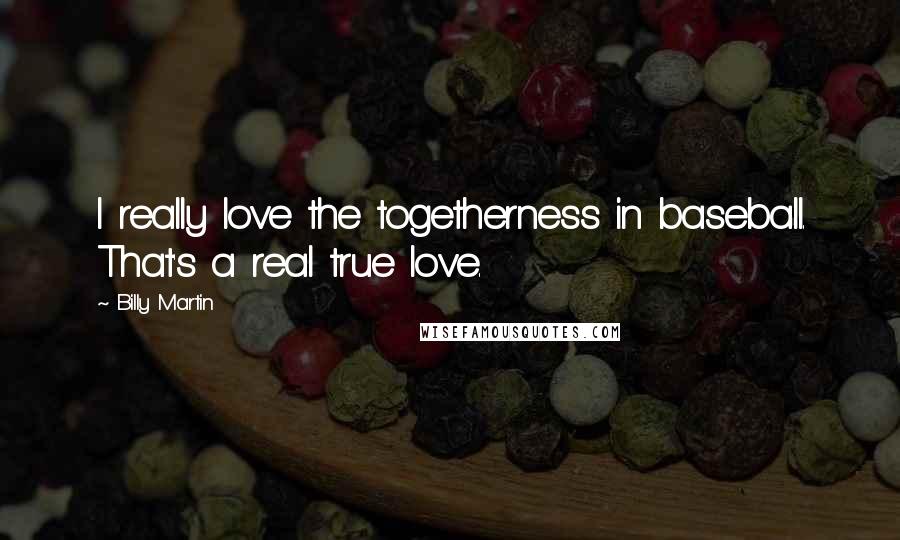 I really love the togetherness in baseball. That's a real true love.