Quint Studer Quotes
Top 4 wise famous quotes and sayings by Quint Studer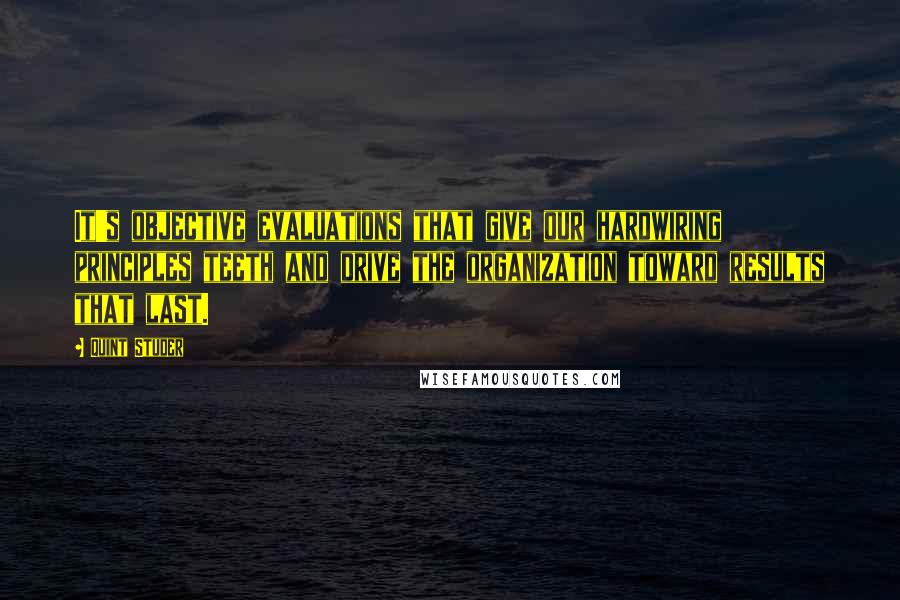 It's objective evaluations that give our hardwiring principles teeth and drive the organization toward results that last.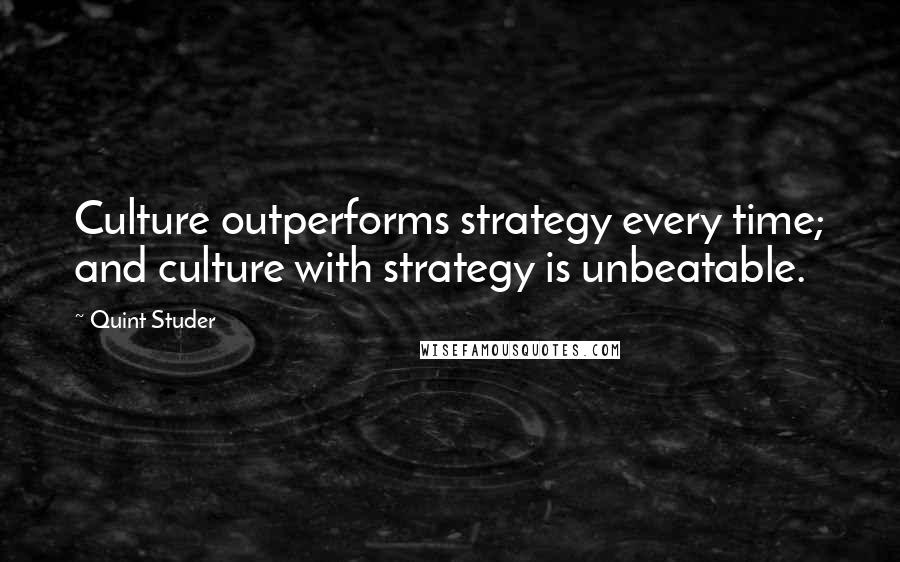 Culture outperforms strategy every time; and culture with strategy is unbeatable.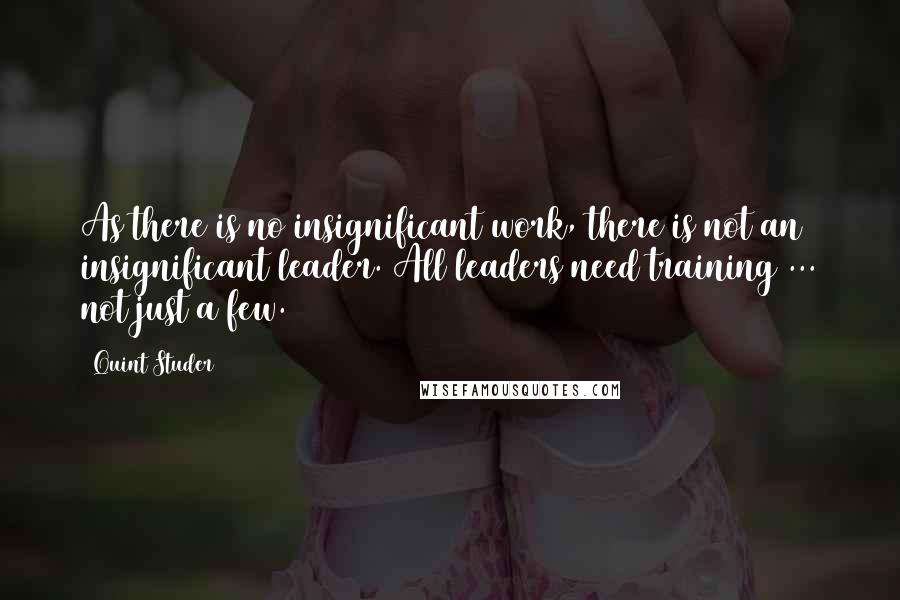 As there is no insignificant work, there is not an insignificant leader. All leaders need training ... not just a few.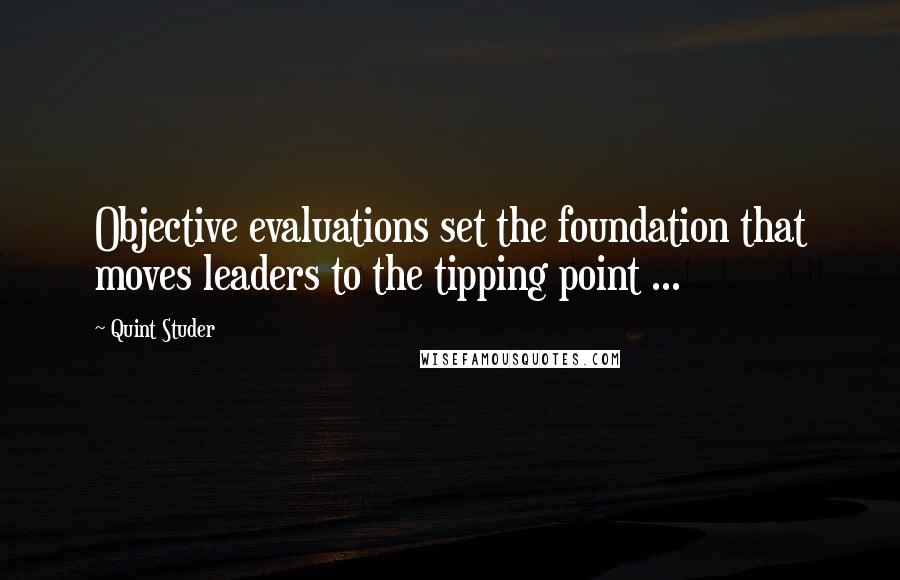 Objective evaluations set the foundation that moves leaders to the tipping point ...