Avon Gale Quotes
Top 8 wise famous quotes and sayings by Avon Gale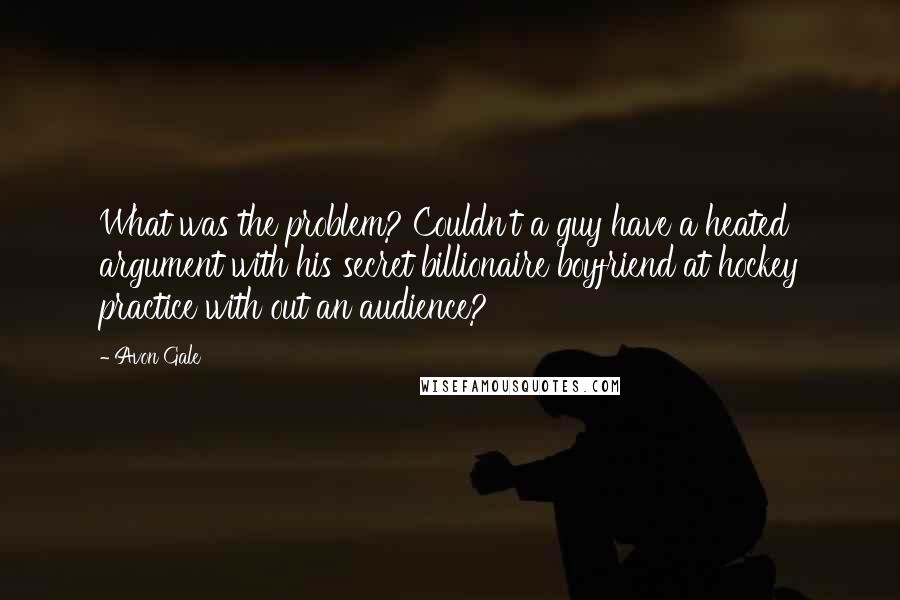 What was the problem? Couldn't a guy have a heated argument with his secret billionaire boyfriend at hockey practice with out an audience?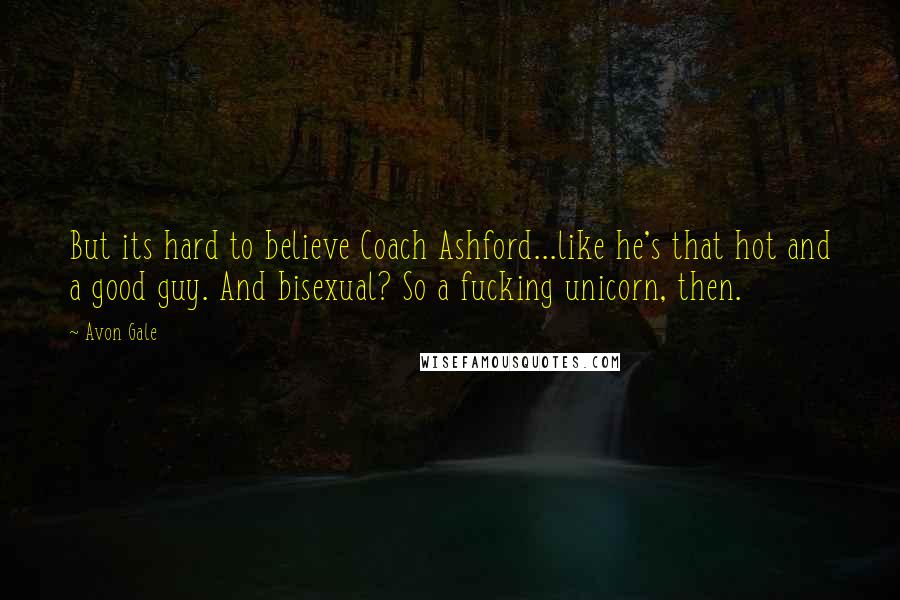 But its hard to believe Coach Ashford...like he's that hot and a good guy. And bisexual? So a fucking unicorn, then.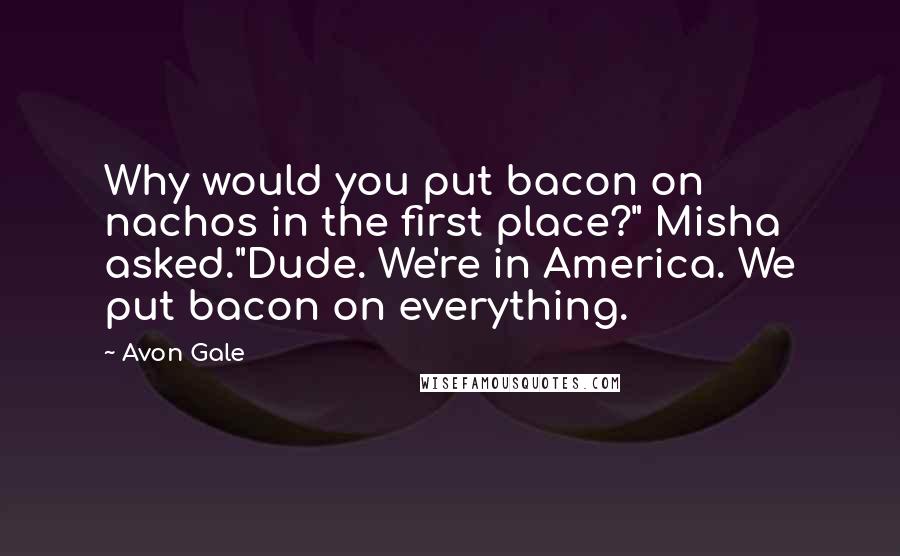 Why would you put bacon on nachos in the first place?" Misha asked.
"Dude. We're in America. We put bacon on everything.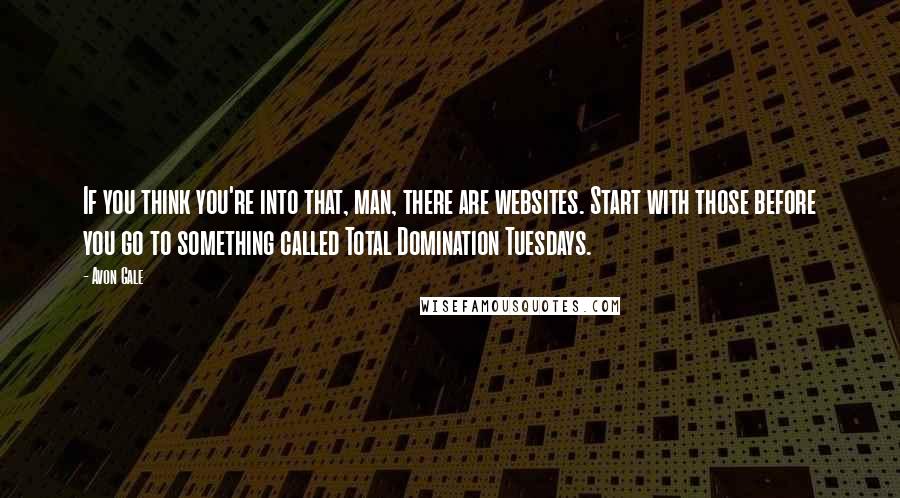 If you think you're into that, man, there are websites. Start with those before you go to something called Total Domination Tuesdays.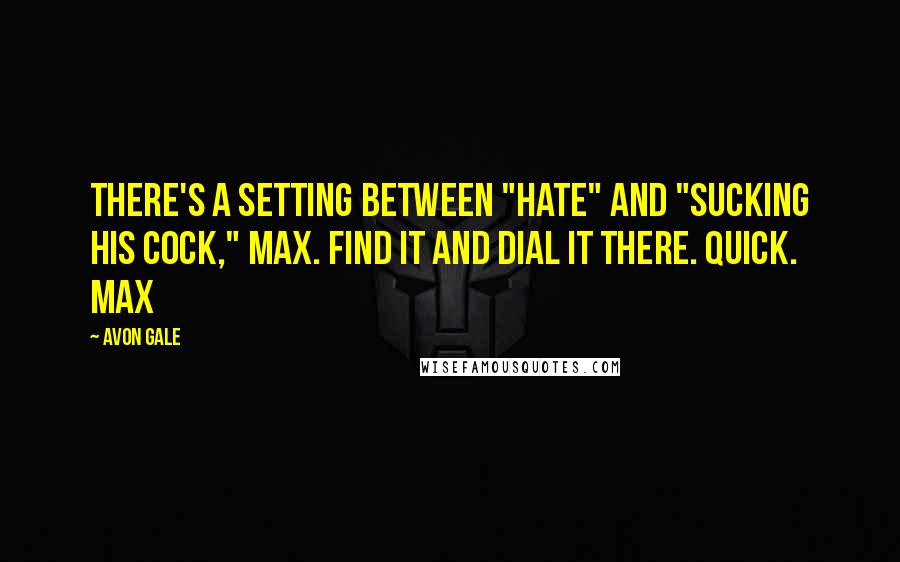 There's a setting between "hate" and "sucking his cock," Max. Find it and dial it there. Quick. Max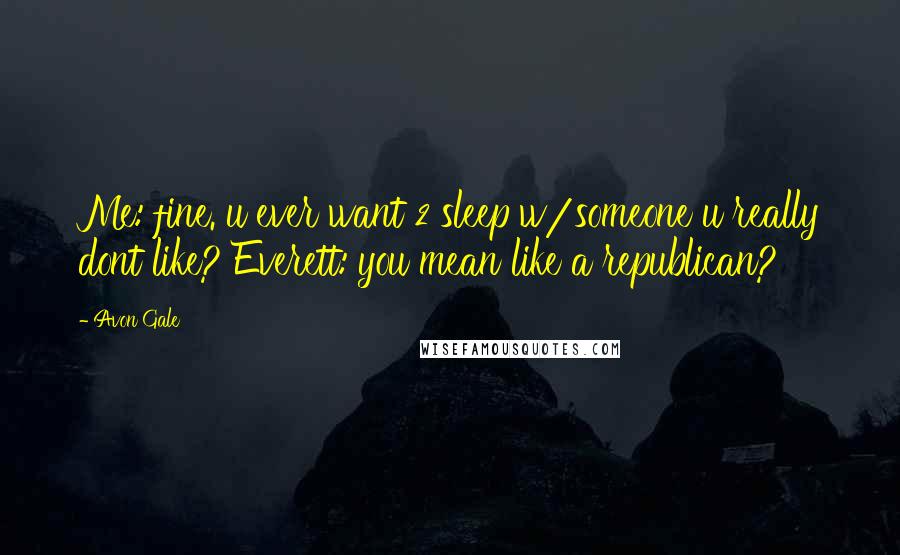 Me: fine. u ever want 2 sleep w/someone u really dont like? Everett: you mean like a republican?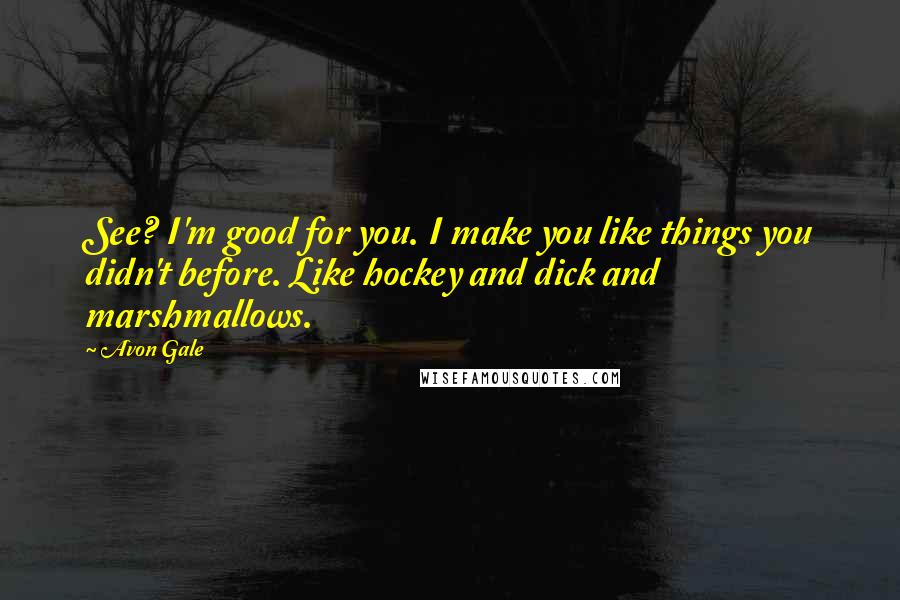 See? I'm good for you. I make you like things you didn't before. Like hockey and dick and marshmallows.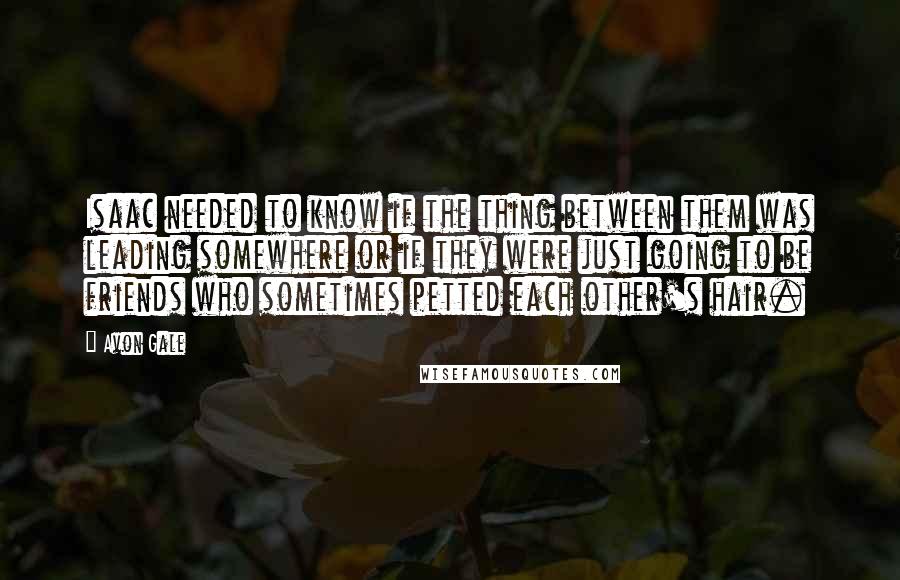 Isaac needed to know if the thing between them was leading somewhere or if they were just going to be friends who sometimes petted each other's hair.