Cornell Woolrich Quotes
Top 26 wise famous quotes and sayings by Cornell Woolrich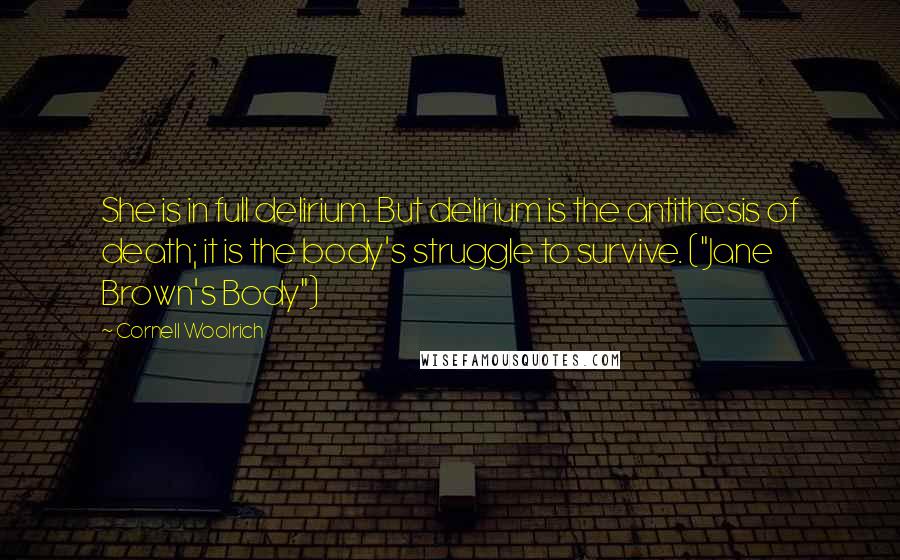 She is in full delirium. But delirium is the antithesis of death; it is the body's
struggle to survive. ("Jane Brown's Body")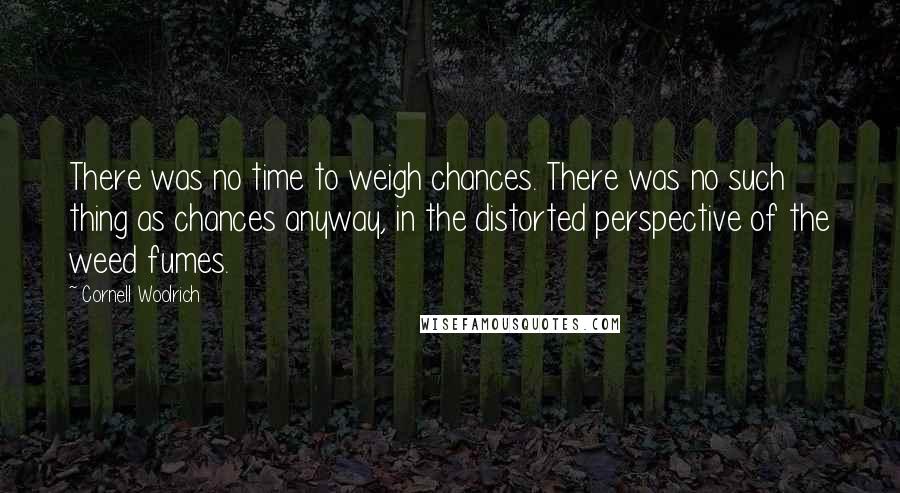 There was no time to weigh chances. There was no such thing as chances anyway, in the distorted perspective of the weed fumes.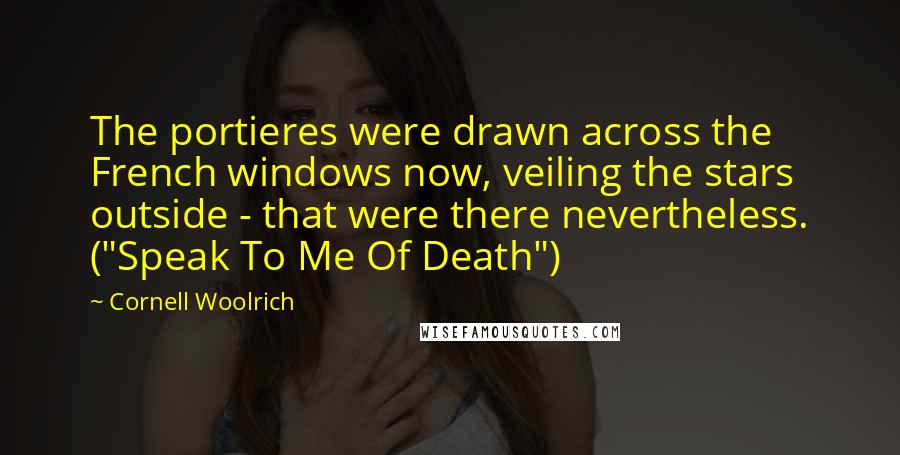 The portieres were drawn across the French windows now, veiling the stars outside - that were there nevertheless. ("Speak To Me Of Death")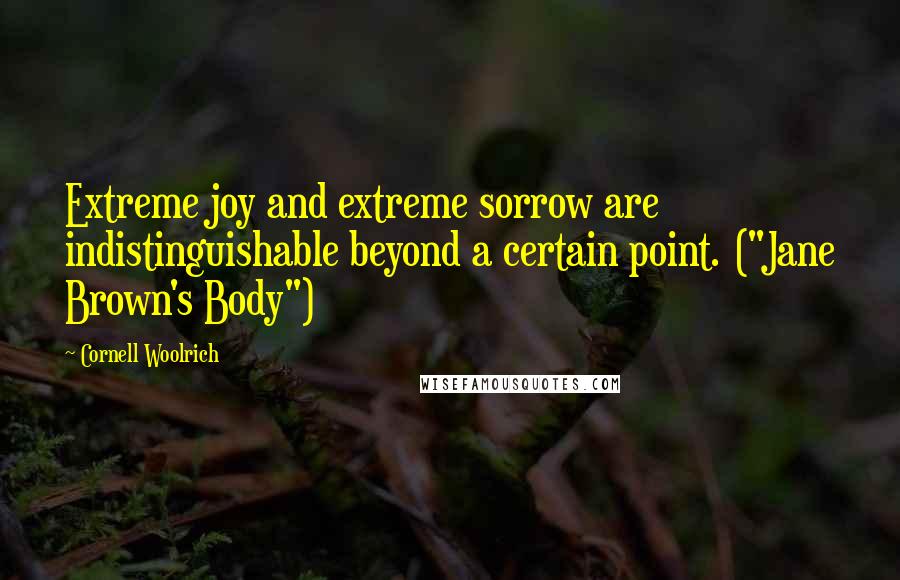 Extreme joy and extreme sorrow are indistinguishable beyond a certain point. ("Jane Brown's Body")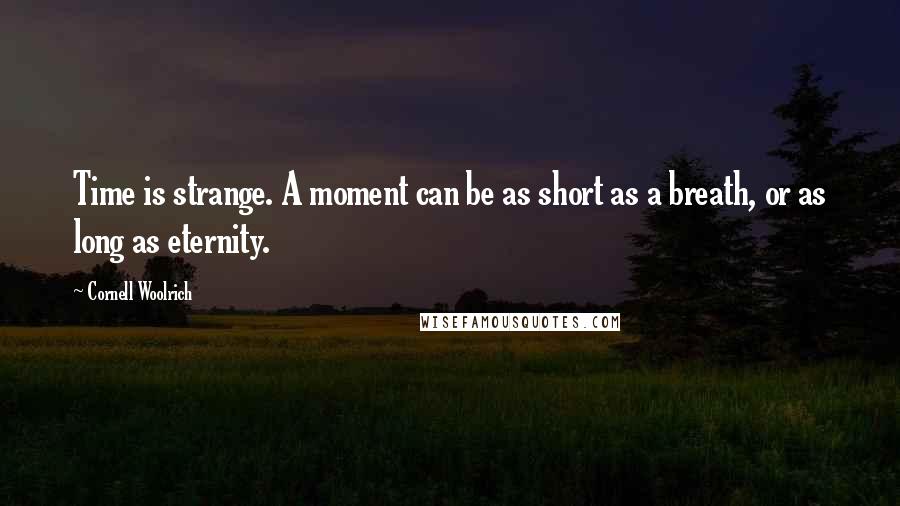 Time is strange. A moment can be as short as a breath, or as long as eternity.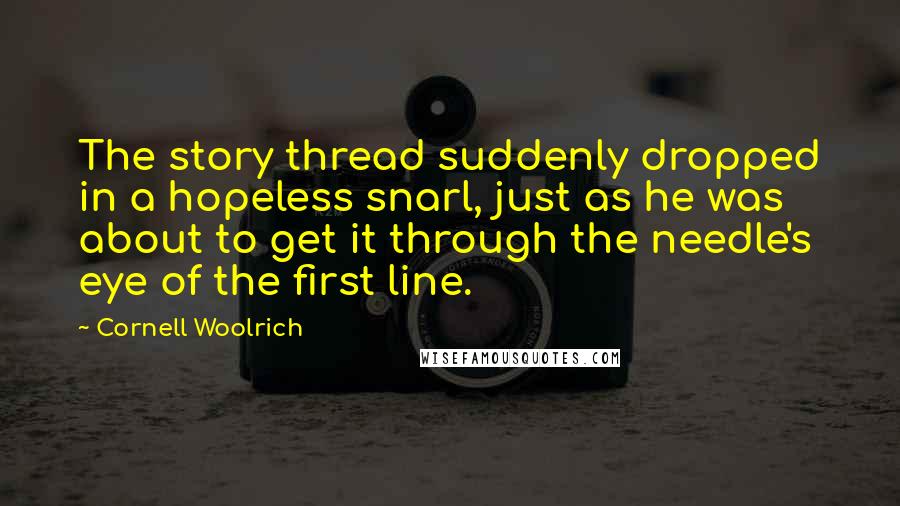 The story thread suddenly dropped in a hopeless snarl, just as he was about to get it through the needle's eye of the first line.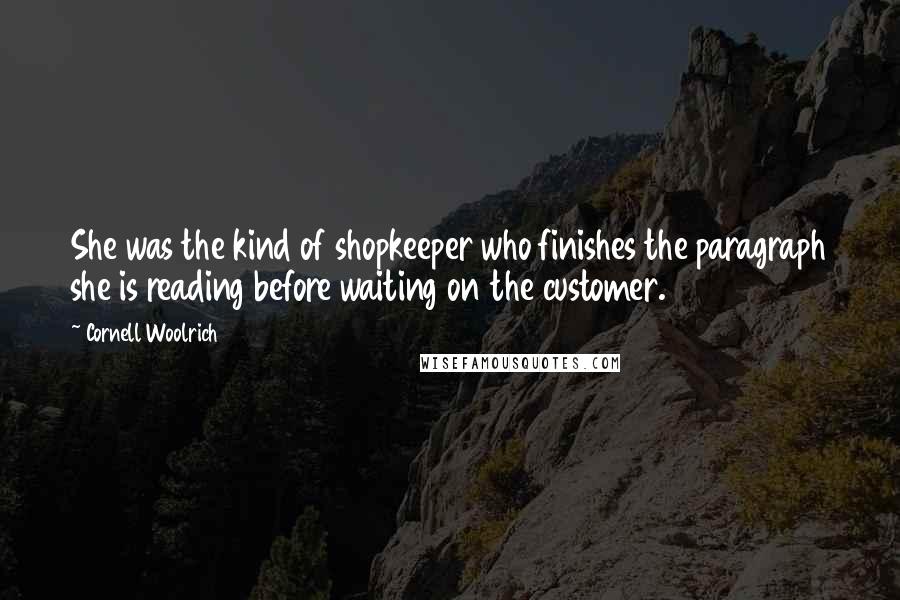 She was the kind of shopkeeper who finishes the paragraph she is reading before waiting on the customer.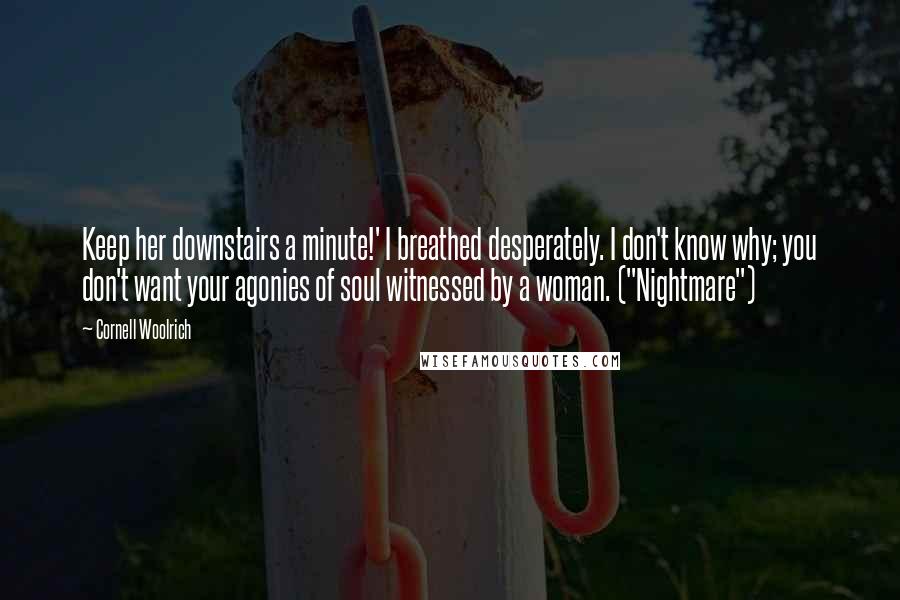 Keep her downstairs a minute!' I breathed desperately. I don't know why; you don't want your agonies of soul witnessed by a woman. ("Nightmare")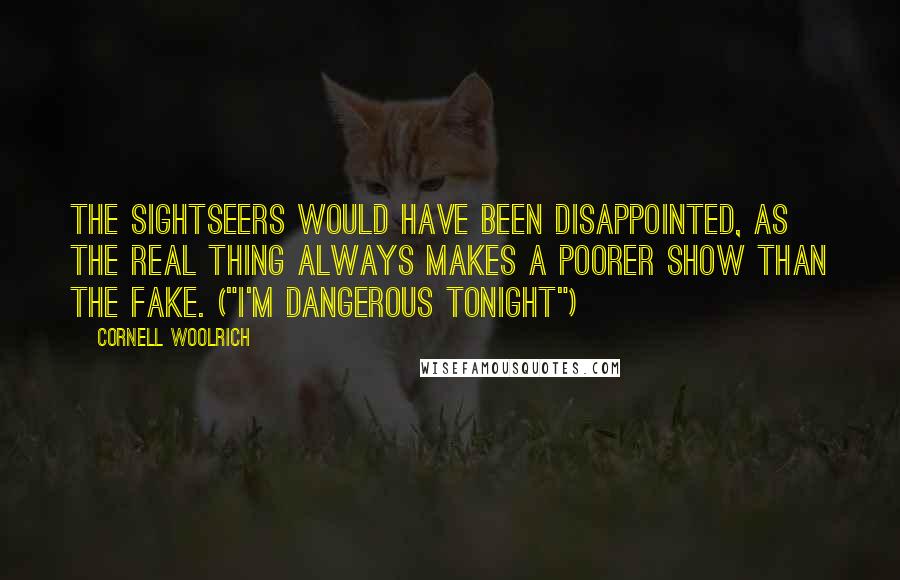 The sightseers would have been disappointed, as the real thing always makes a poorer show than the fake. ("I'm Dangerous Tonight")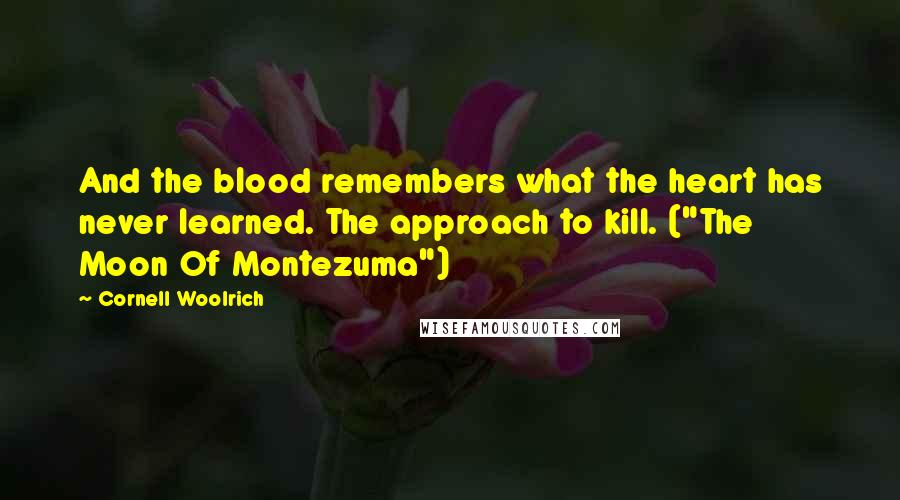 And the blood remembers what the heart has never learned. The approach to kill. ("The Moon Of Montezuma")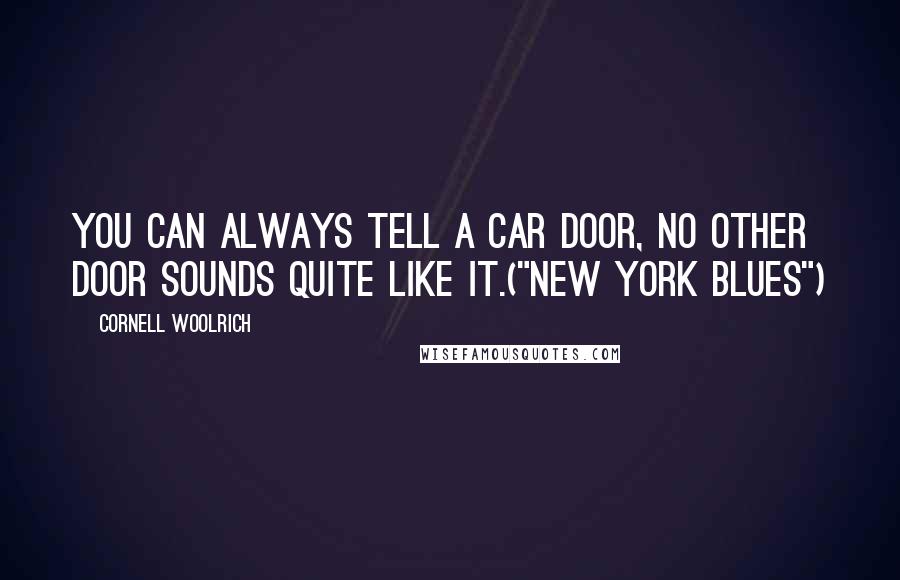 You can always tell a car door, no other door sounds quite like it.
("New York Blues")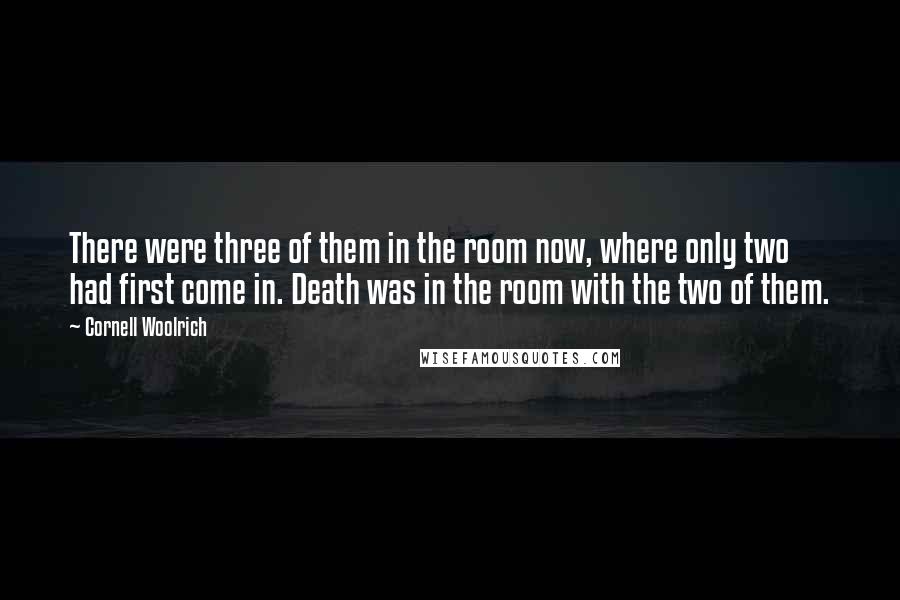 There were three of them in the room now, where only two had first come in. Death was in the room with the two of them.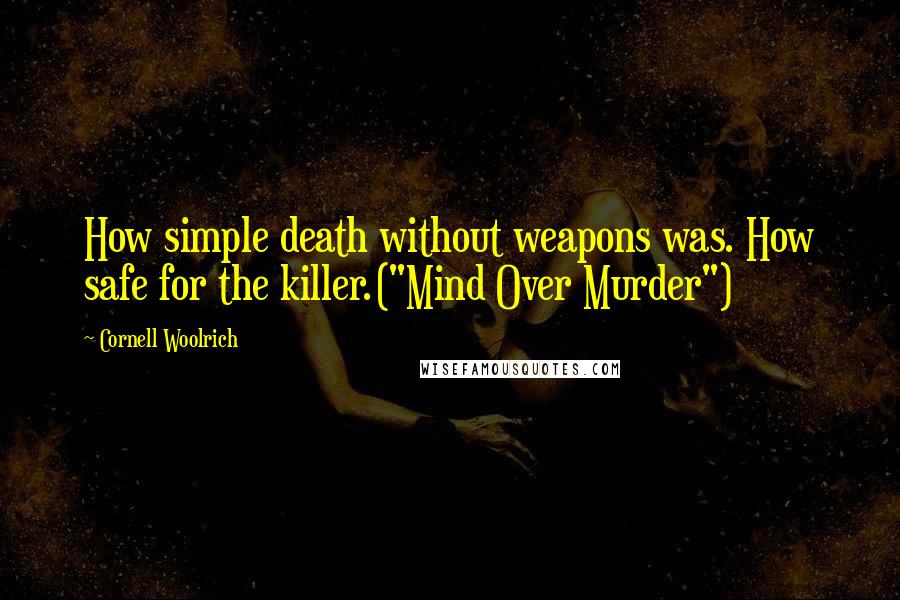 How simple death without weapons was. How safe for the killer.
("Mind Over Murder")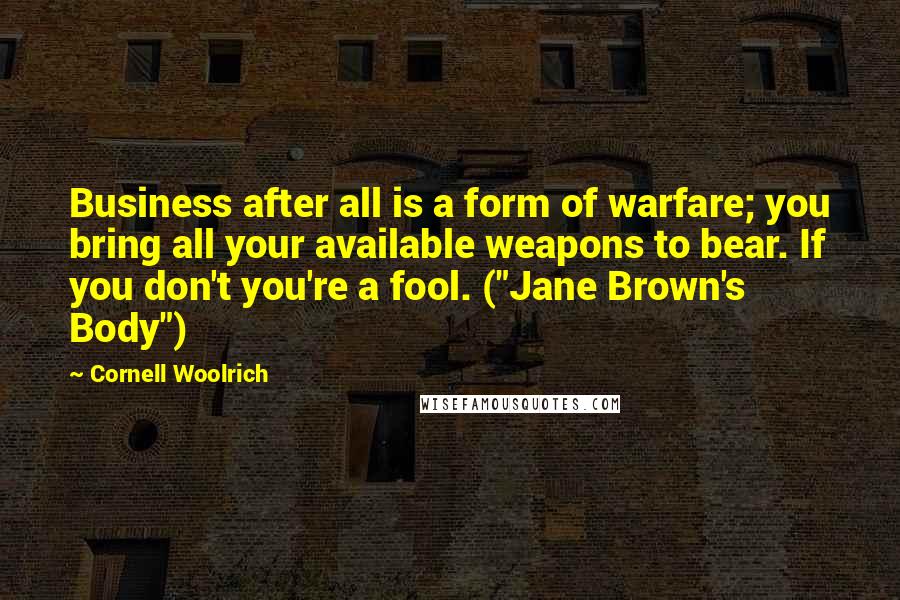 Business after all is a form of warfare; you bring all your available weapons to bear. If you don't you're a fool. ("Jane Brown's Body")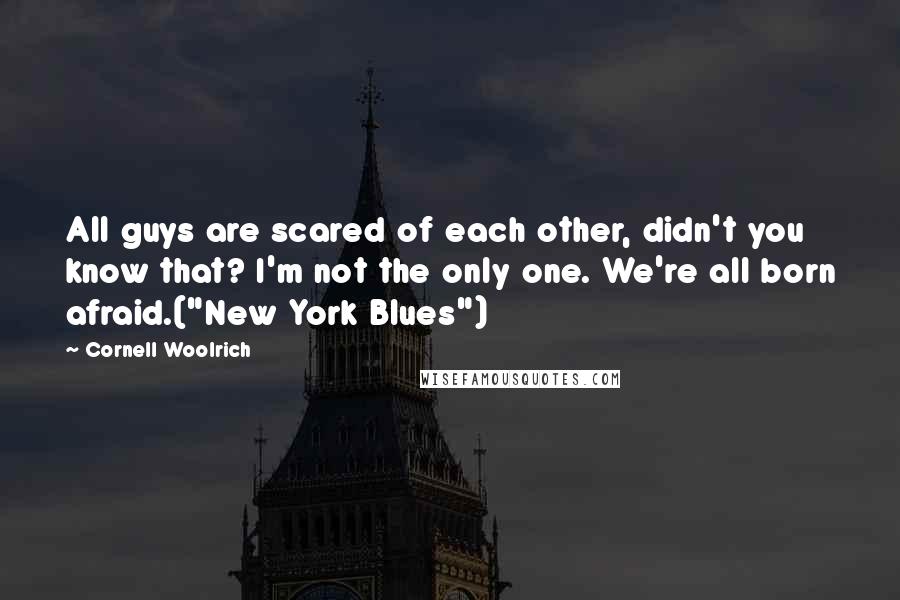 All guys are scared of each other, didn't you know that? I'm not the only one. We're all born afraid.
("New York Blues")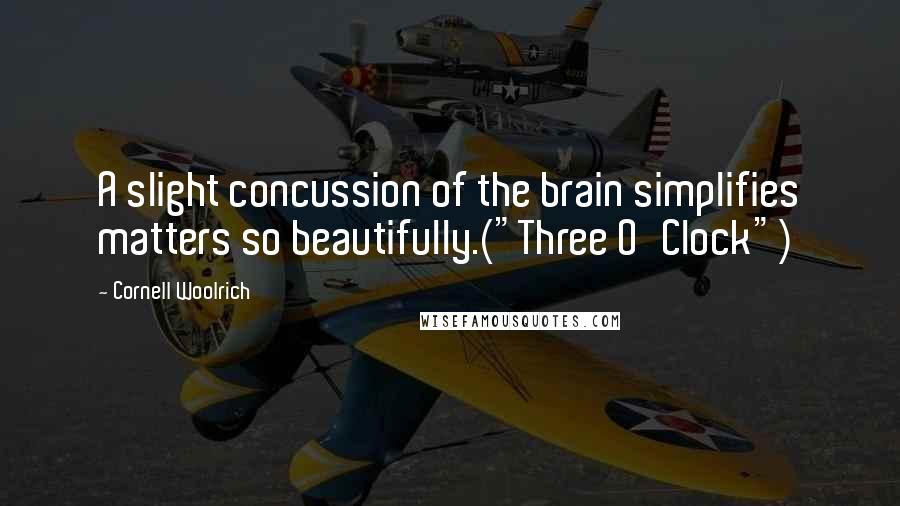 A slight concussion of the brain simplifies matters so beautifully.
("Three O'Clock")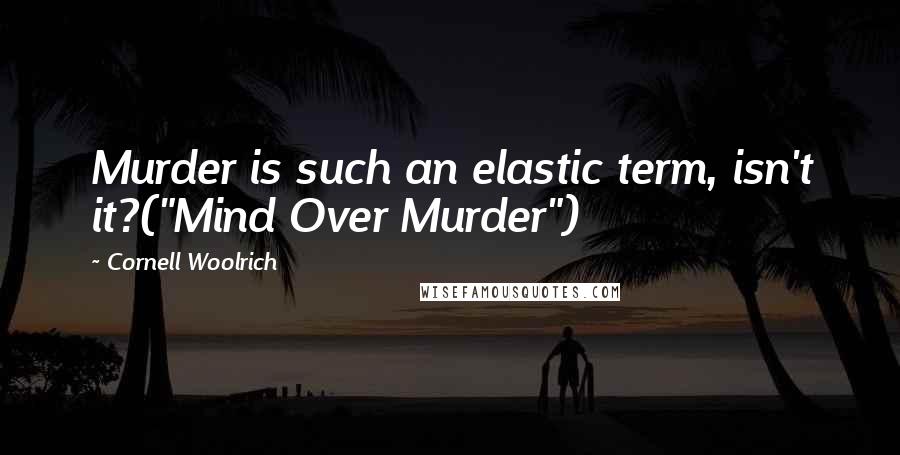 Murder is such an elastic term, isn't it?
("Mind Over Murder")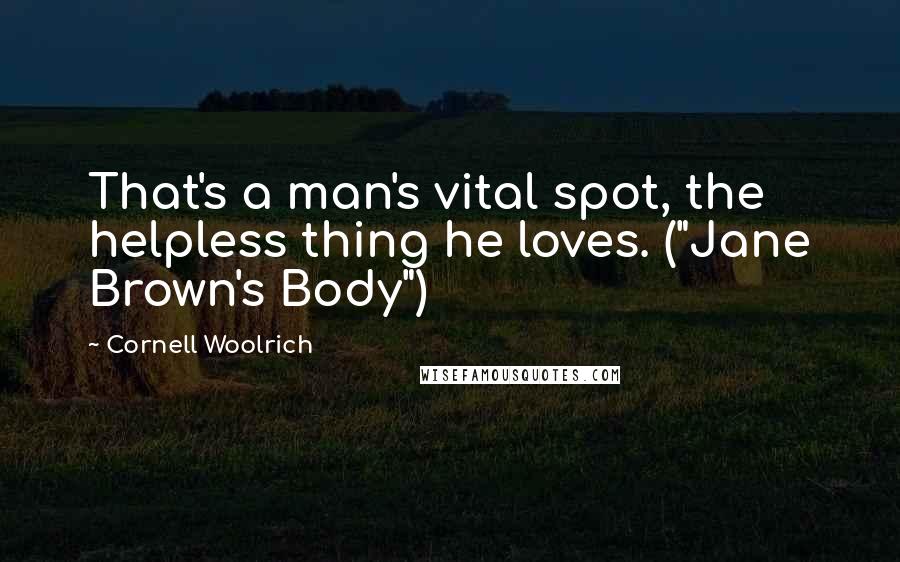 That's a man's vital spot, the helpless thing he loves. ("Jane Brown's Body")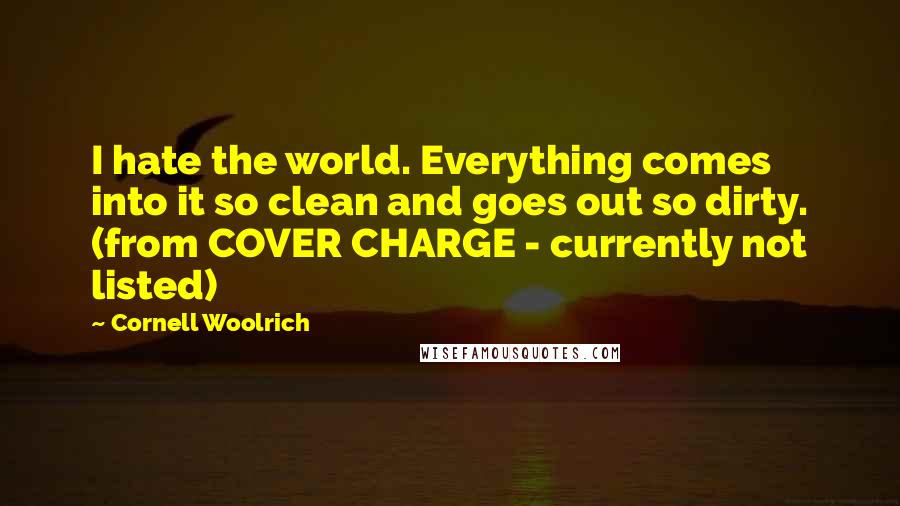 I hate the world. Everything comes into it so clean and goes out so dirty. (from COVER CHARGE - currently not listed)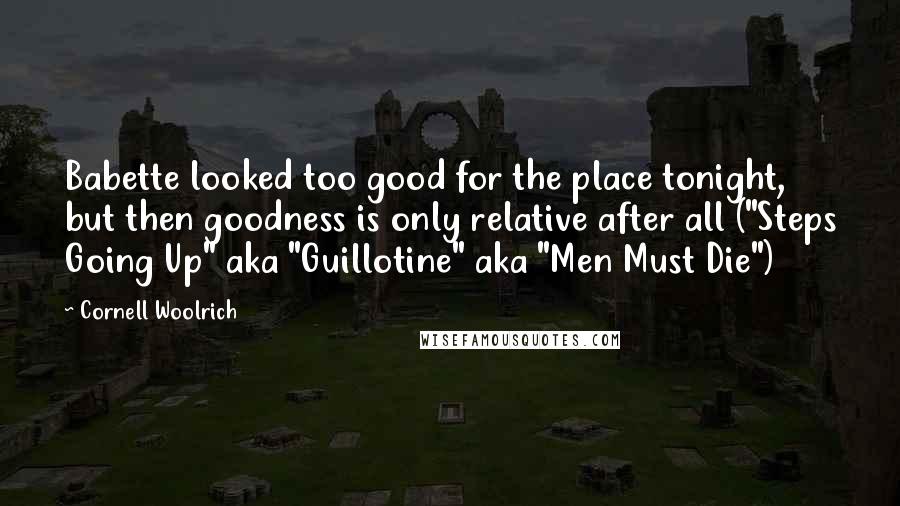 Babette looked too good for the place tonight, but then goodness is only relative after all ("Steps Going Up" aka "Guillotine" aka "Men Must Die")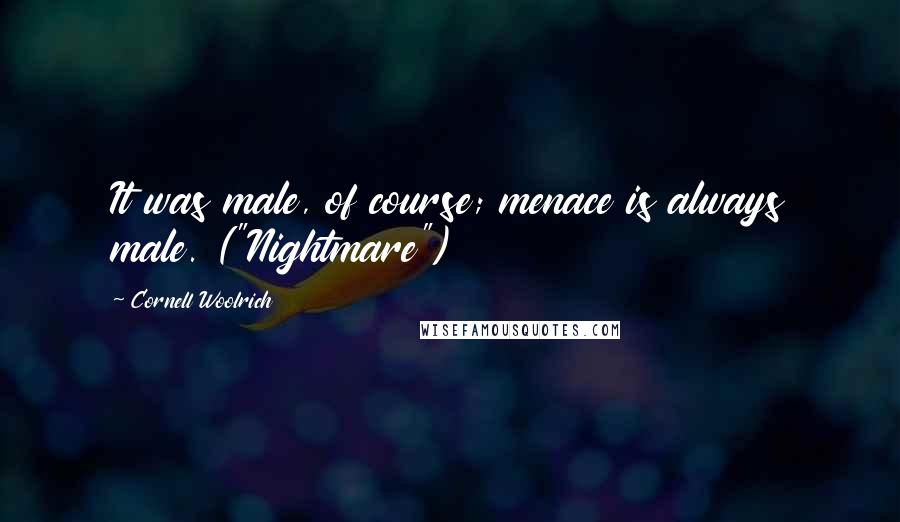 It was male, of course; menace is always male. ("Nightmare")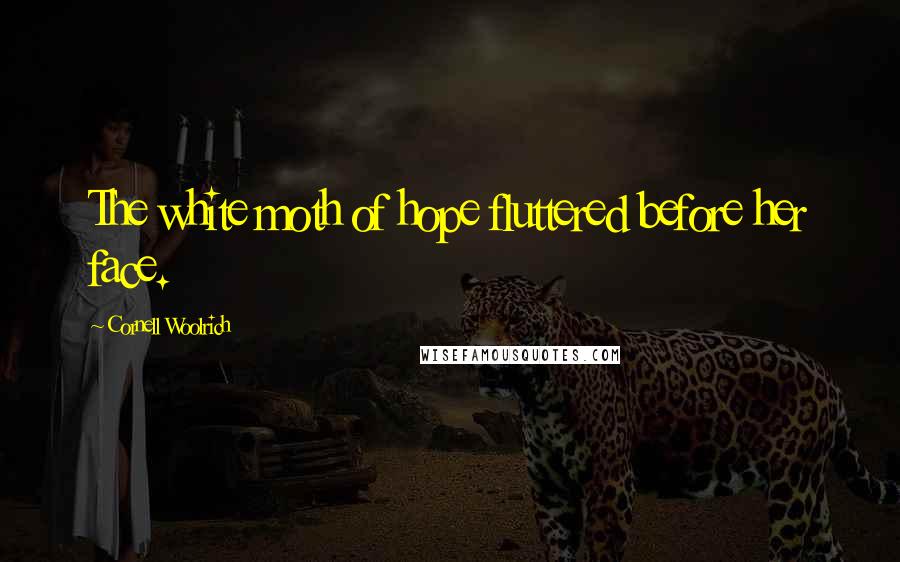 The white moth of hope fluttered before her face.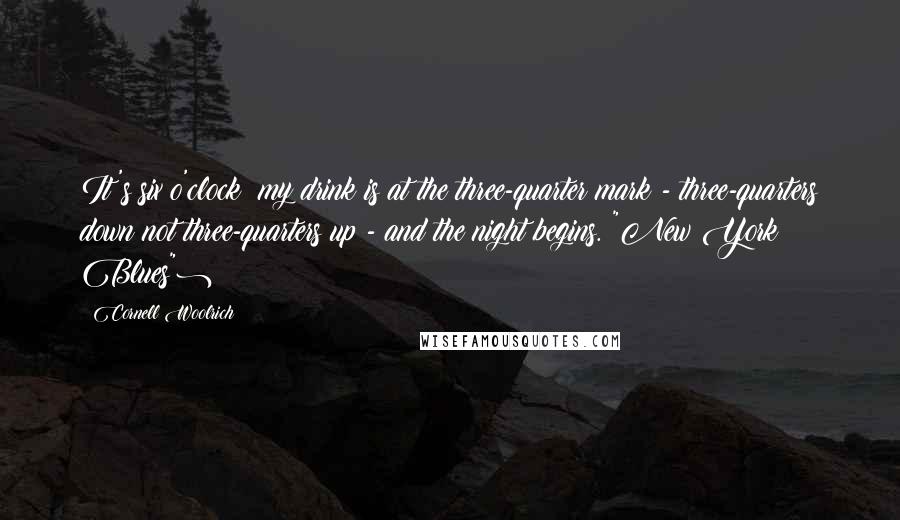 It's six o'clock; my drink is at the three-quarter mark - three-quarters down not three-quarters up - and the night begins.
("New York Blues")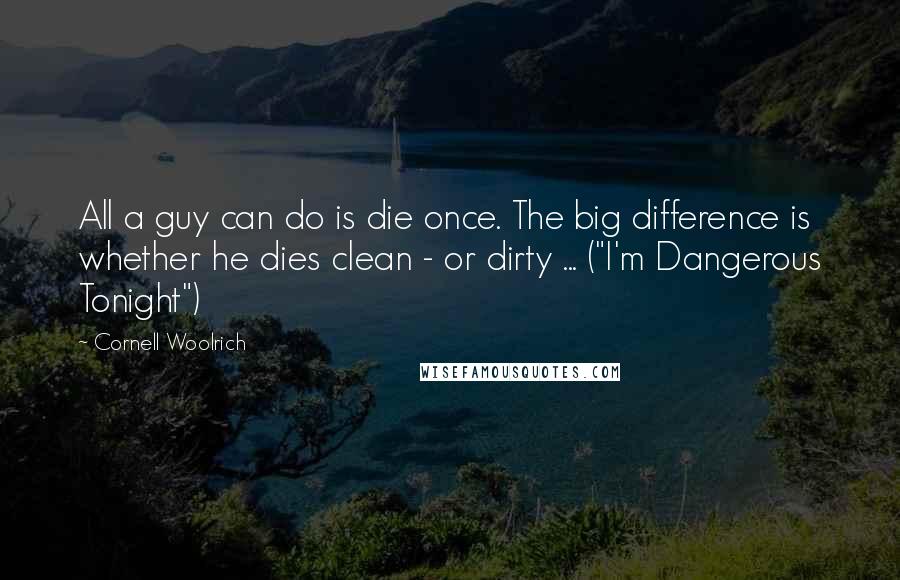 All a guy can do is die once. The big difference is whether he dies clean - or dirty ... ("I'm Dangerous Tonight")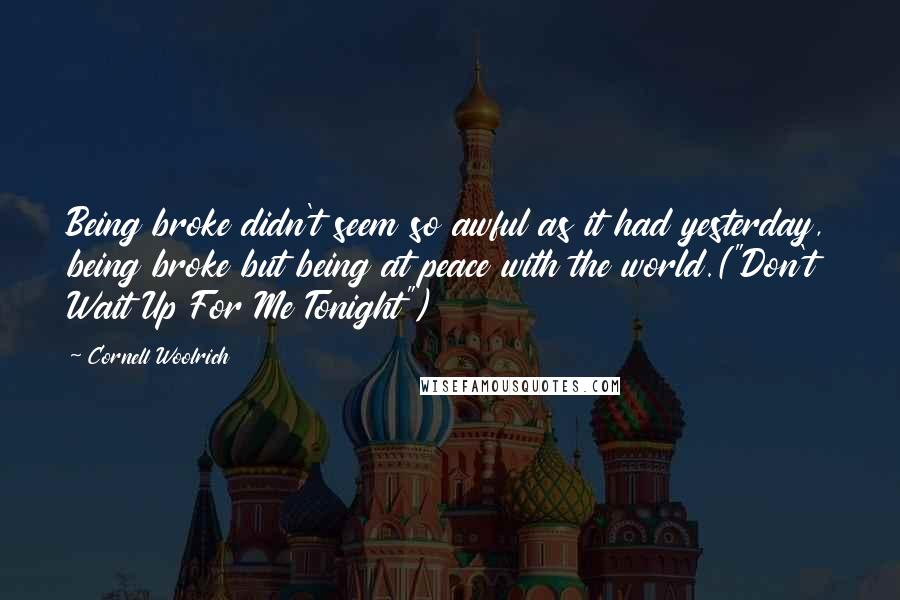 Being broke didn't seem so awful as it had yesterday, being broke but being at peace with the world.
("Don't Wait Up For Me Tonight")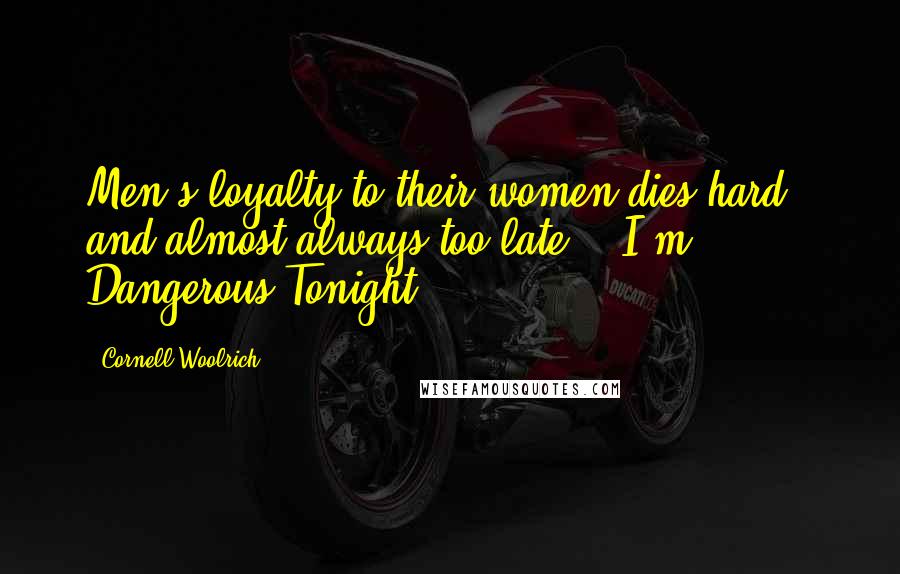 Men's loyalty to their women dies hard - and almost always too late. ("I'm Dangerous Tonight")