Ashton Applewhite Quotes
Top 6 wise famous quotes and sayings by Ashton Applewhite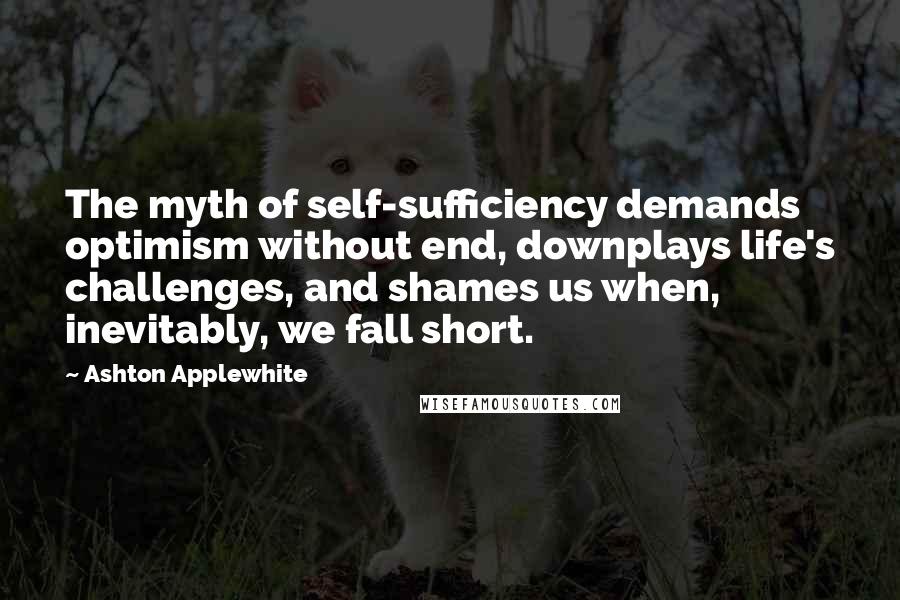 The myth of self-sufficiency demands optimism without end, downplays life's challenges, and shames us when, inevitably, we fall short.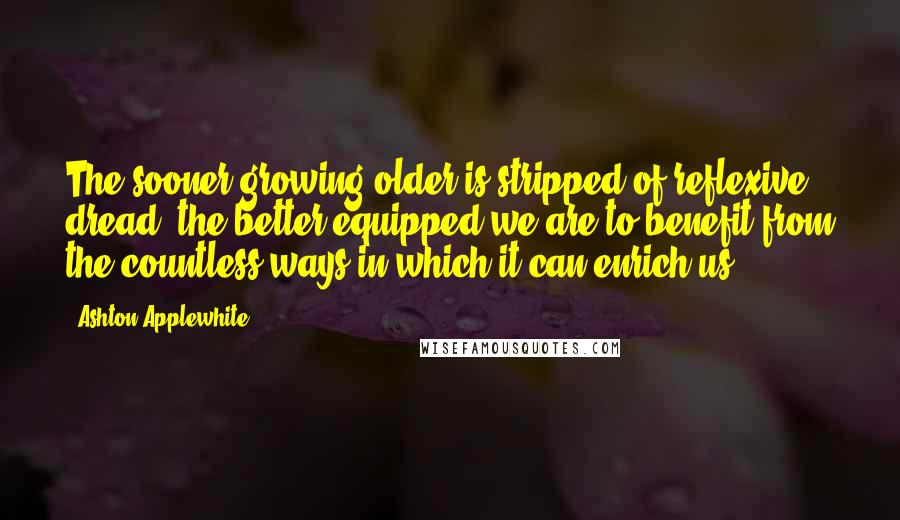 The sooner growing older is stripped of reflexive dread, the better equipped we are to benefit from the countless ways in which it can enrich us.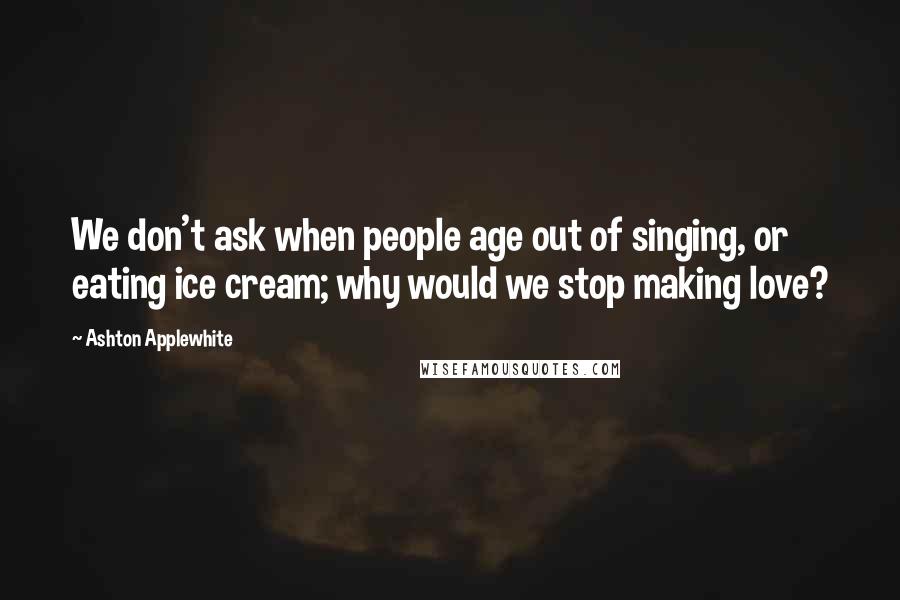 We don't ask when people age out of singing, or eating ice cream; why would we stop making love?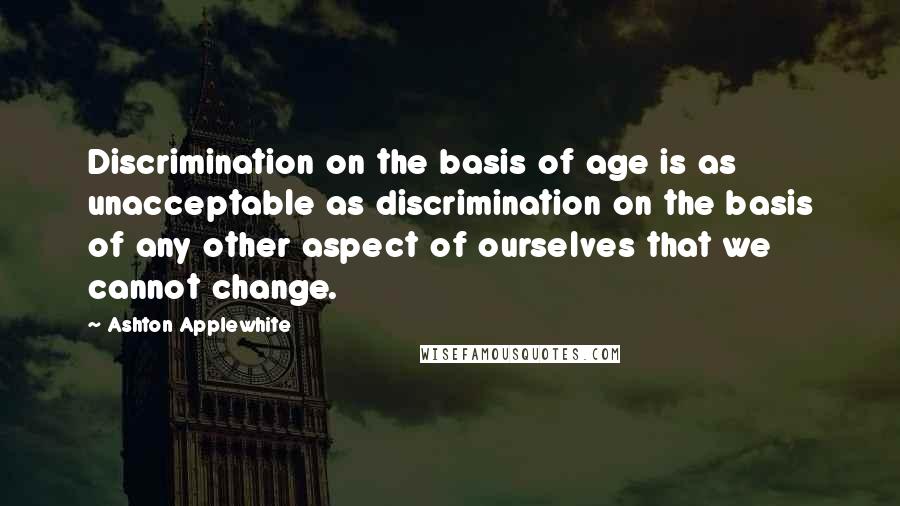 Discrimination on the basis of age is as unacceptable as discrimination on the basis of any other aspect of ourselves that we cannot change.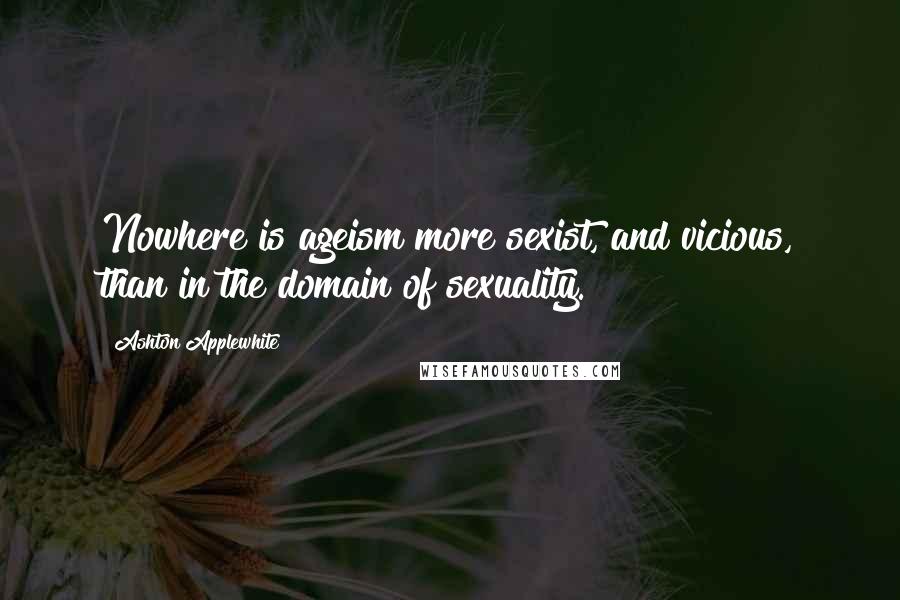 Nowhere is ageism more sexist, and vicious, than in the domain of sexuality.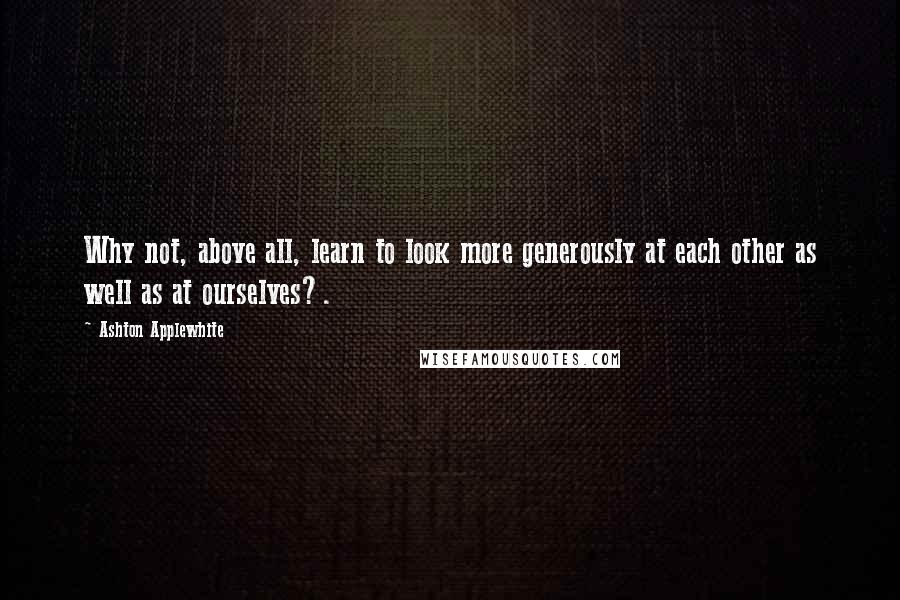 Why not, above all, learn to look more generously at each other as well as at ourselves?
.