Margrethe II Of Denmark Quotes
Top 7 wise famous quotes and sayings by Margrethe II Of Denmark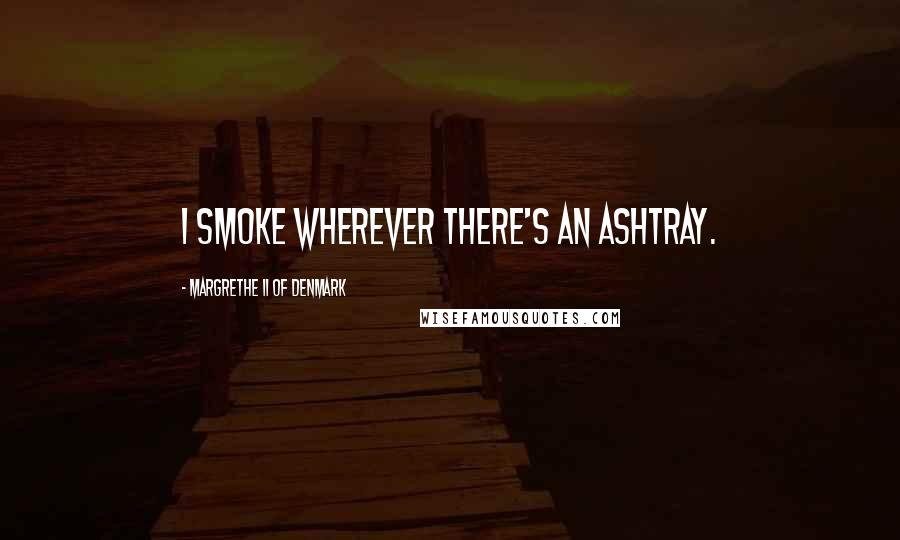 I smoke wherever there's an ashtray.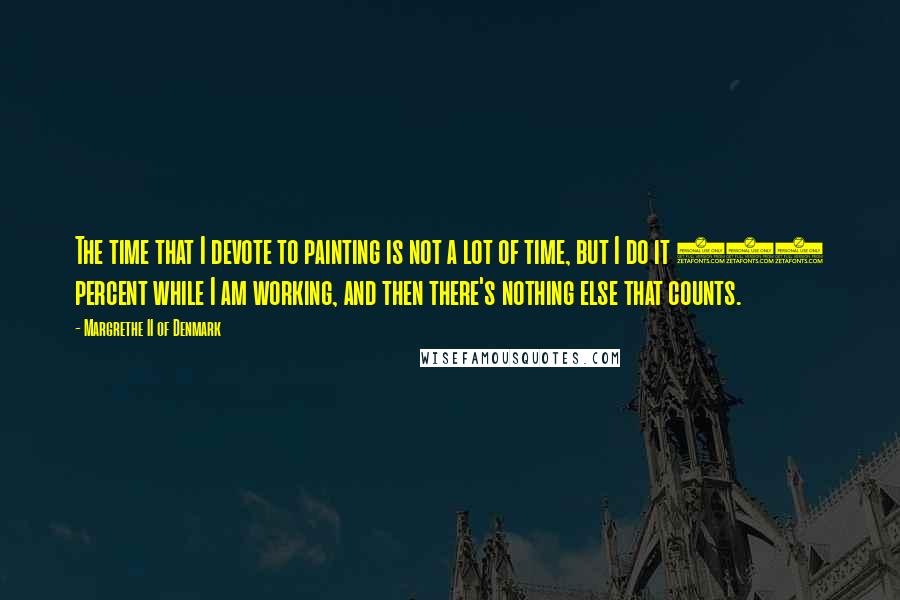 The time that I devote to painting is not a lot of time, but I do it 100 percent while I am working, and then there's nothing else that counts.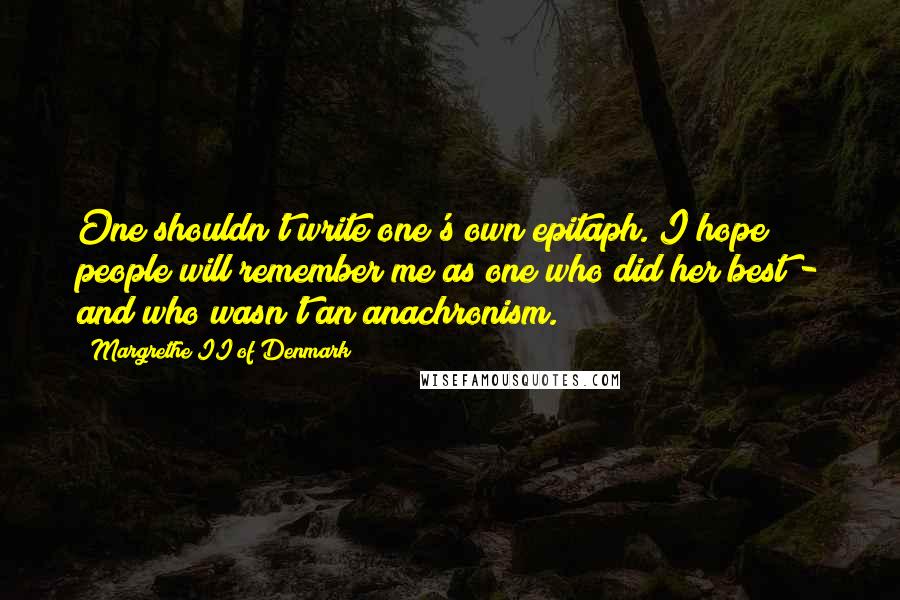 One shouldn't write one's own epitaph. I hope people will remember me as one who did her best - and who wasn't an anachronism.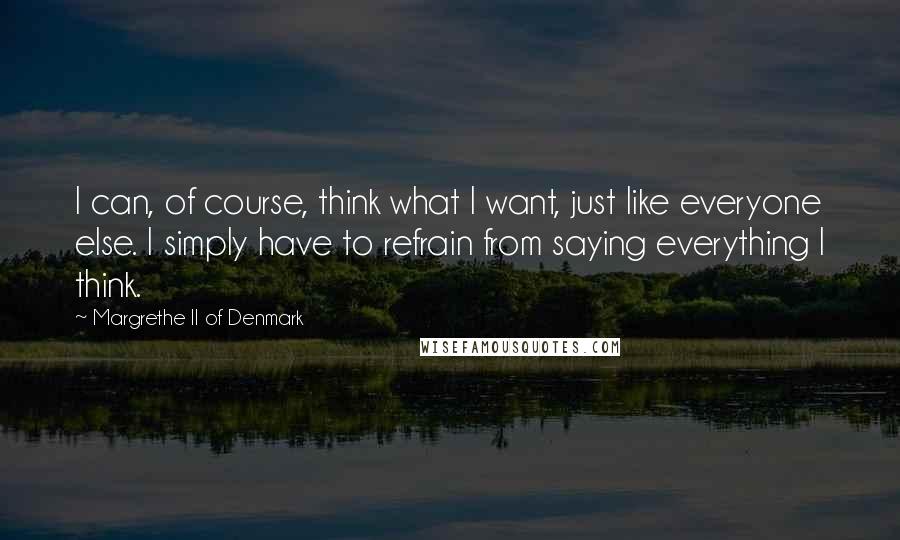 I can, of course, think what I want, just like everyone else. I simply have to refrain from saying everything I think.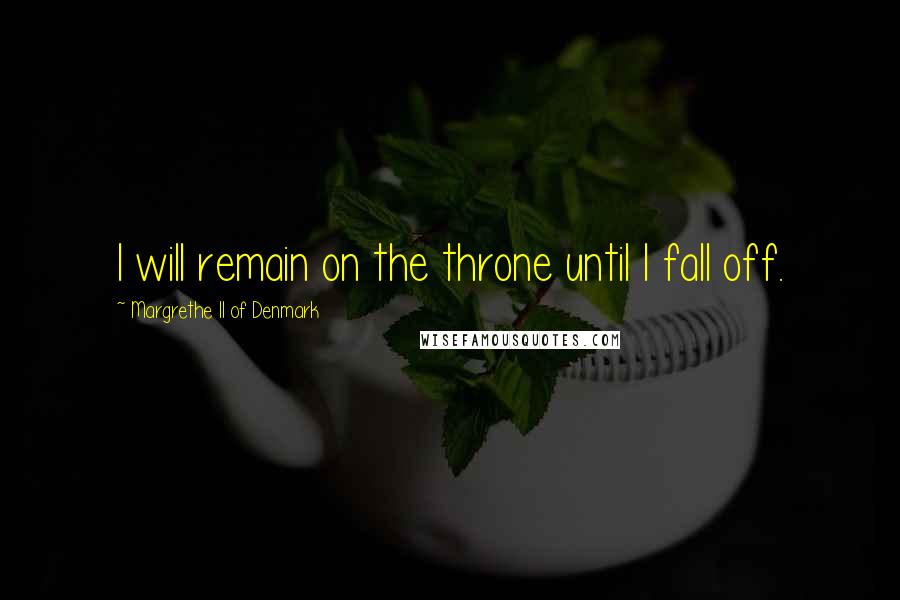 I will remain on the throne until I fall off.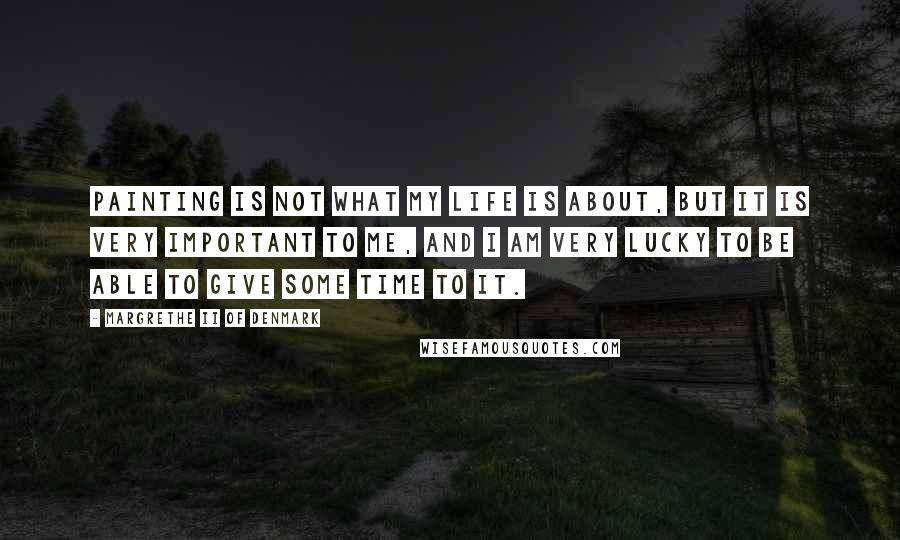 Painting is not what my life is about, but it is very important to me, and I am very lucky to be able to give some time to it.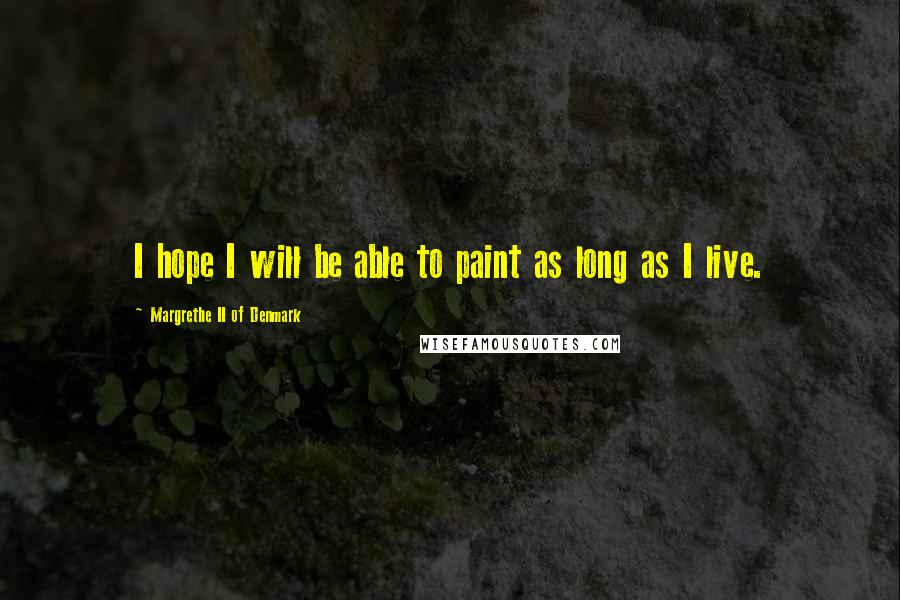 I hope I will be able to paint as long as I live.