Arthur M. Jolly Quotes
Top 10 wise famous quotes and sayings by Arthur M. Jolly
Arthur M. Jolly Famous Quotes & Sayings
Discover top inspirational quotes from Arthur M. Jolly on Wise Famous Quotes.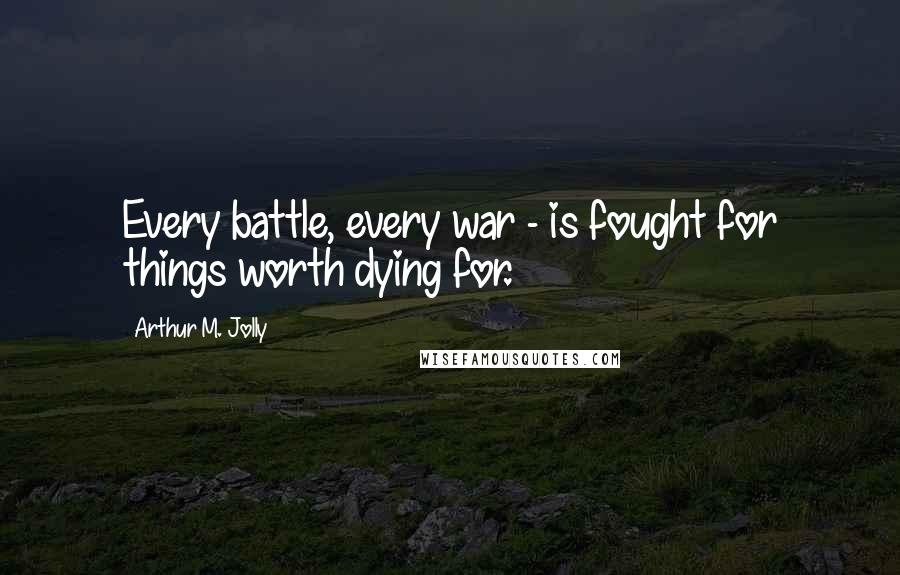 Every battle, every war - is fought for things worth dying for.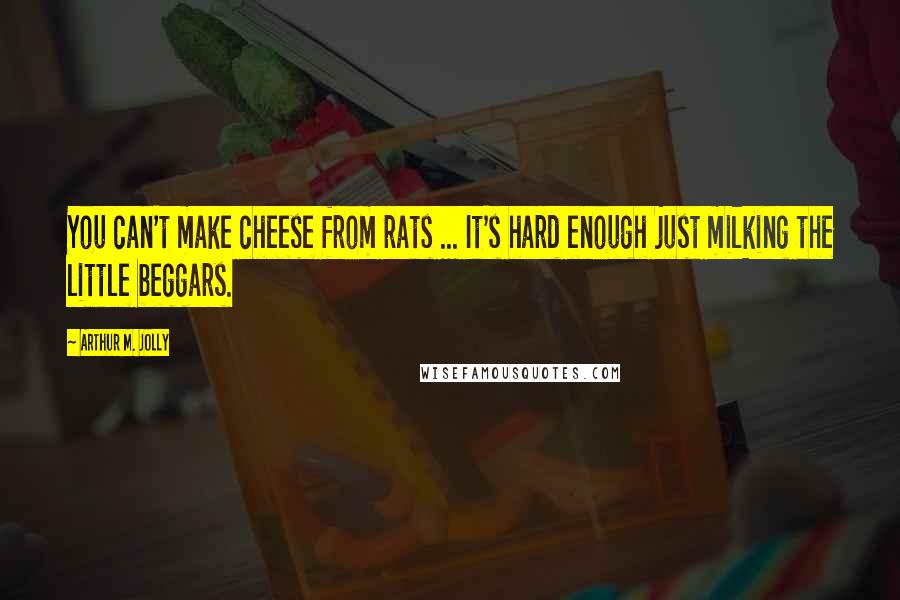 You can't make cheese from rats ... It's hard enough just milking the little beggars.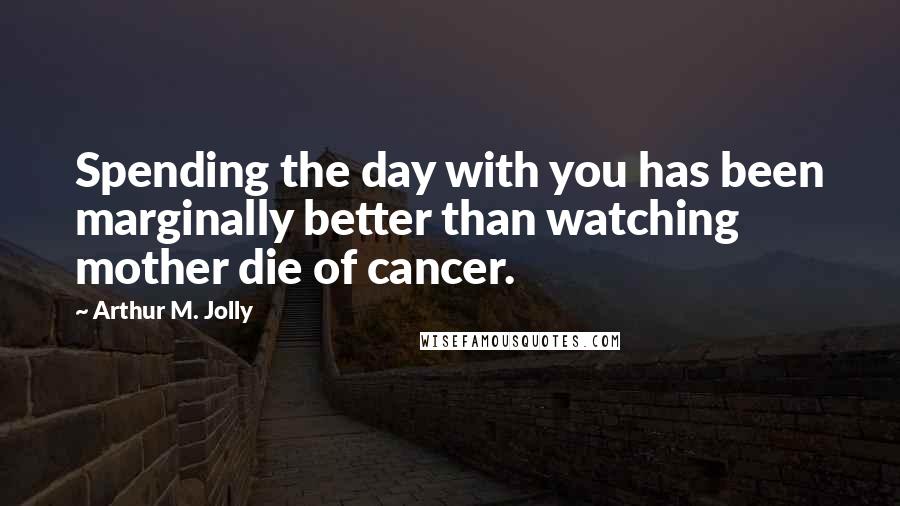 Spending the day with you has been marginally better than watching mother die of cancer.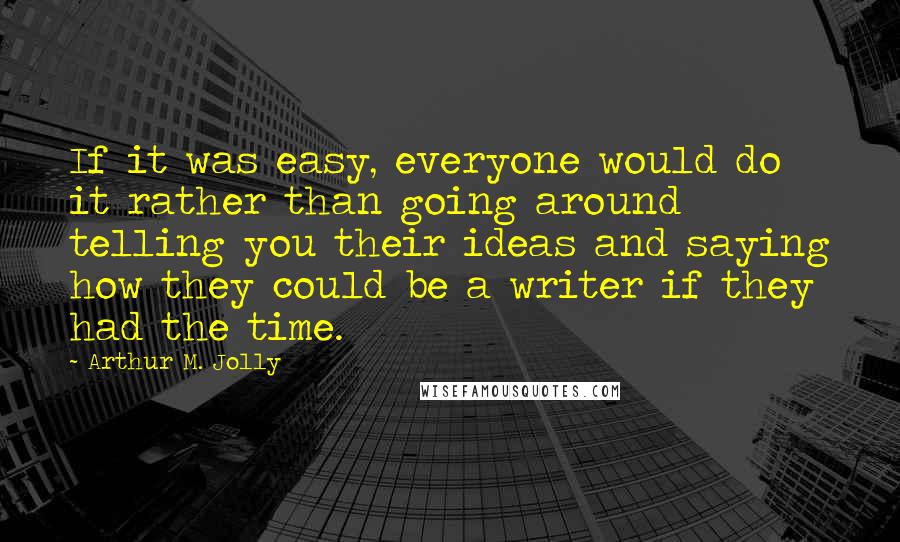 If it was easy, everyone would do it rather than going around telling you their ideas and saying how they could be a writer if they had the time.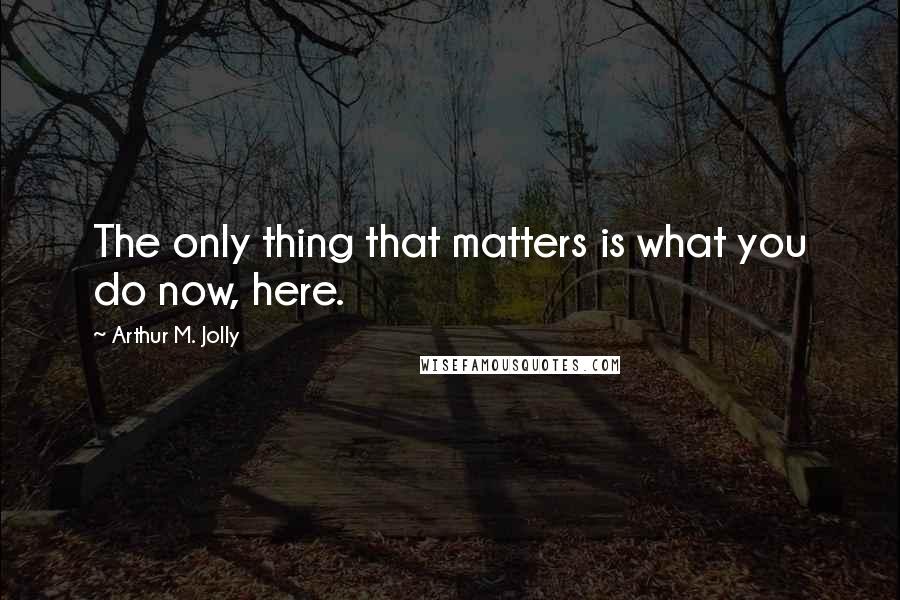 The only thing that matters is what you do now, here.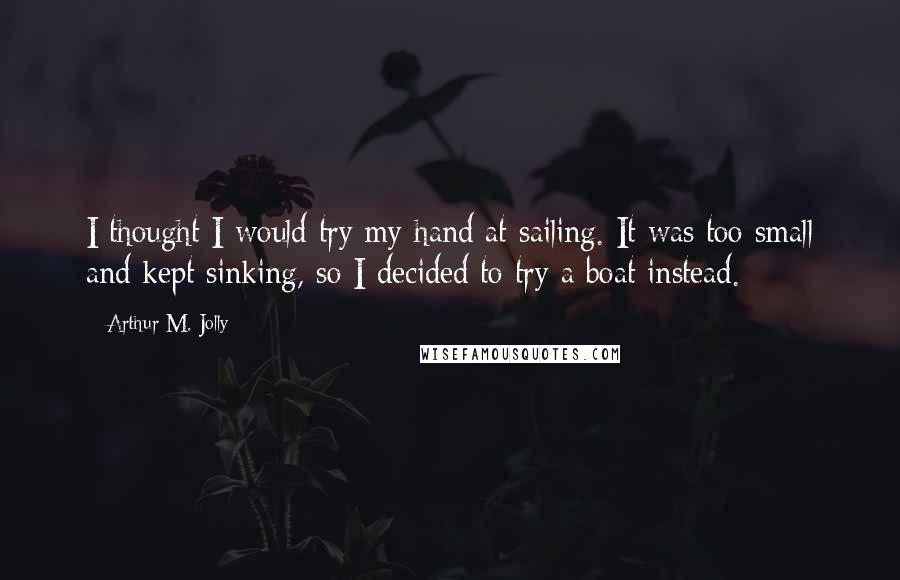 I thought I would try my hand at sailing. It was too small and kept sinking, so I decided to try a boat instead.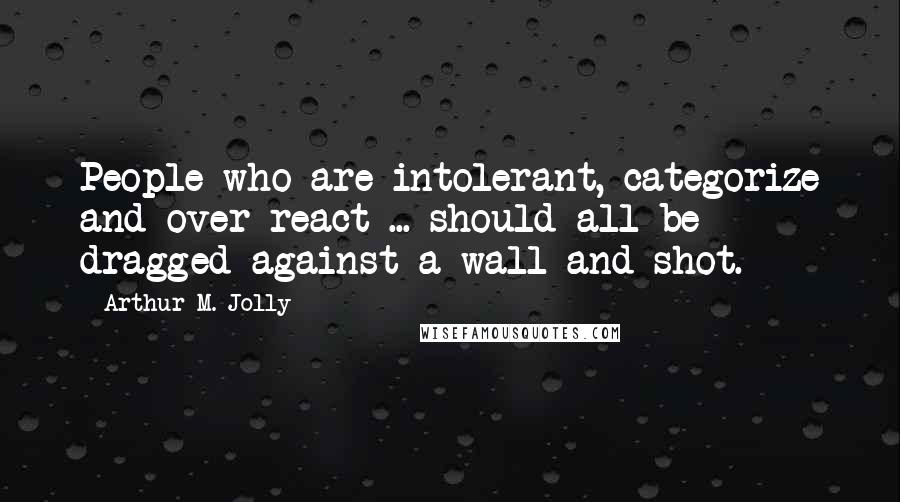 People who are intolerant, categorize and over-react ... should all be dragged against a wall and shot.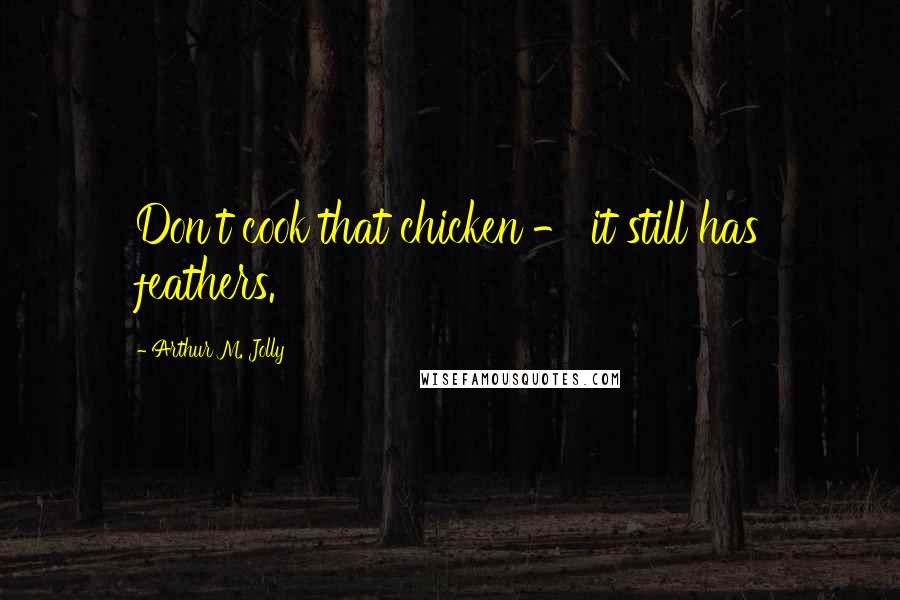 Don't cook that chicken - it still has feathers.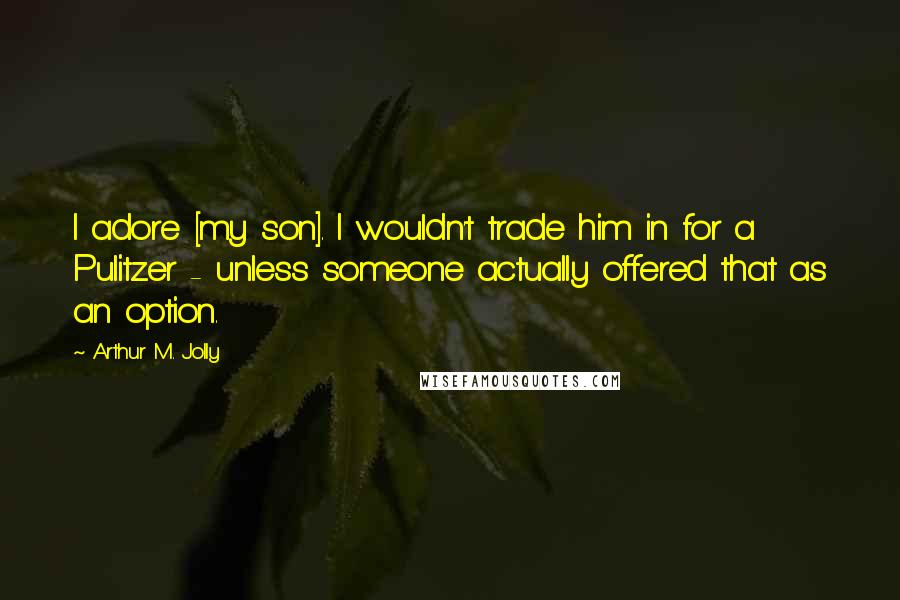 I adore [my son]. I wouldn't trade him in for a Pulitzer - unless someone actually offered that as an option.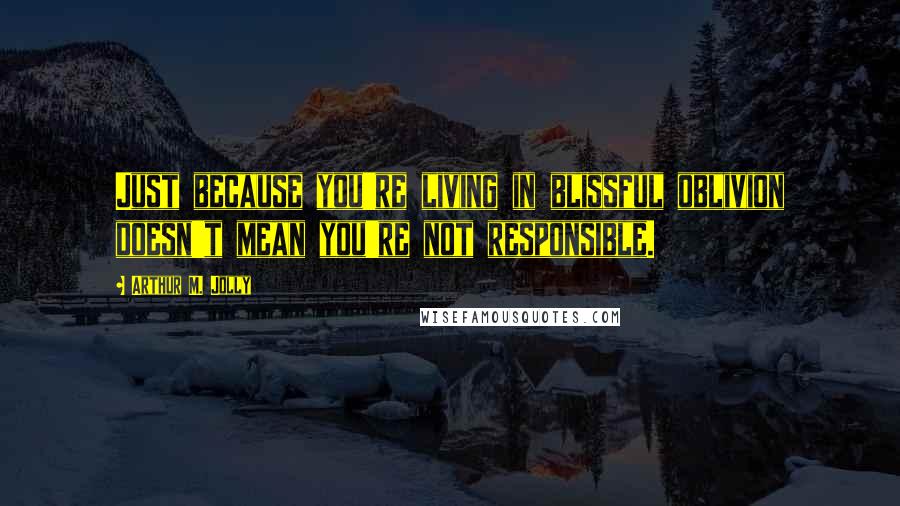 Just because you're living in blissful oblivion doesn't mean you're not responsible.