Andrea Smith Quotes
Top 4 wise famous quotes and sayings by Andrea Smith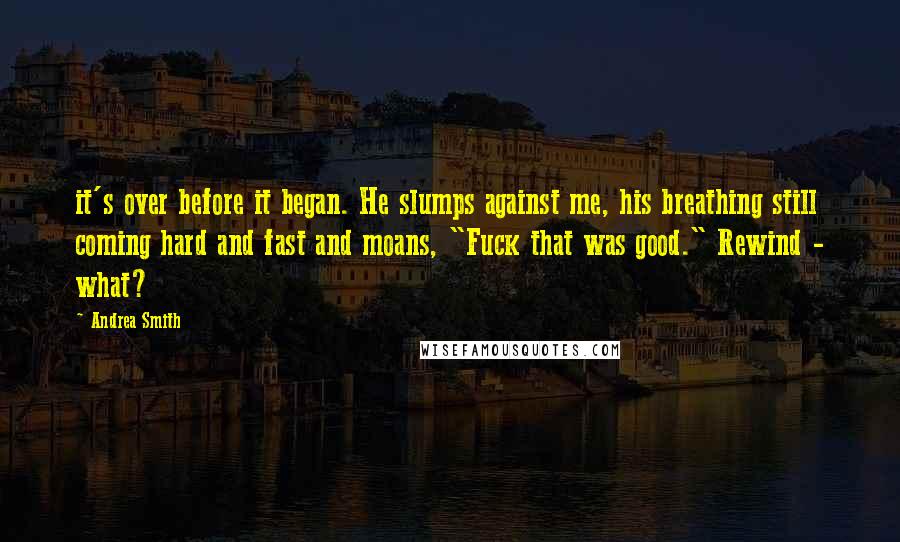 it's over before it began. He slumps against me, his breathing still coming hard and fast and moans, "Fuck that was good." Rewind - what?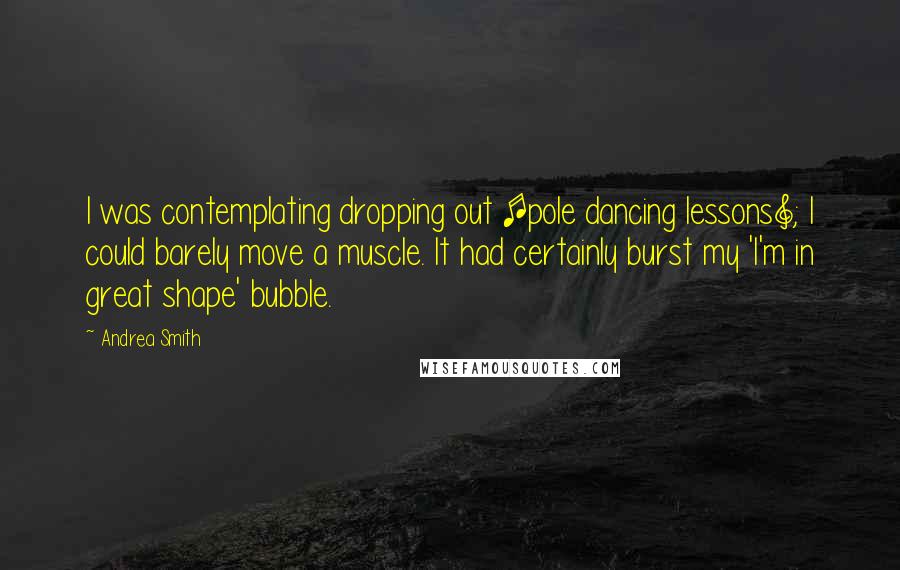 I was contemplating dropping out [pole dancing lessons]; I could barely move a muscle. It had certainly burst my 'I'm in great shape' bubble.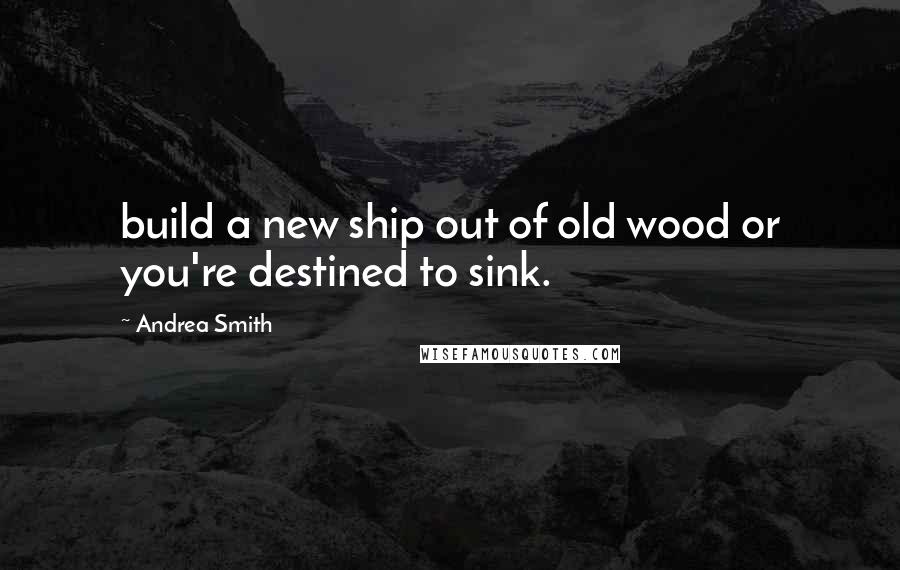 build a new ship out of old wood or you're destined to sink.