Alex Irvine Quotes
Top 5 wise famous quotes and sayings by Alex Irvine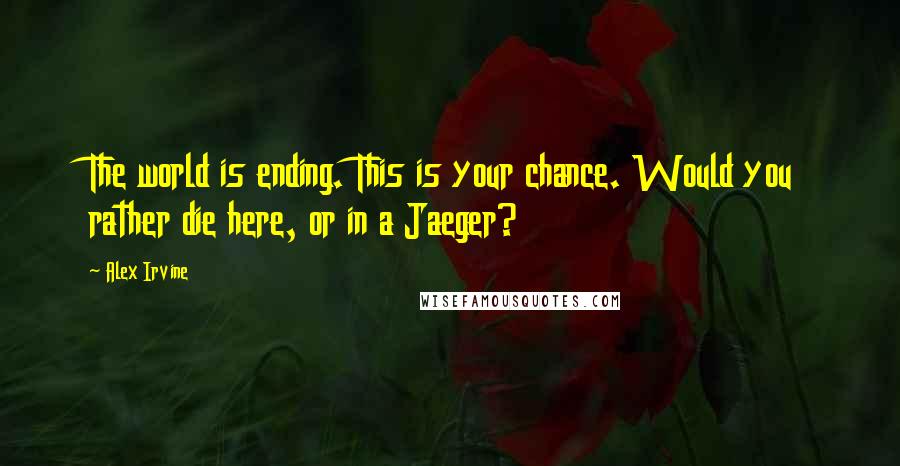 The world is ending. This is your chance. Would you rather die here, or in a Jaeger?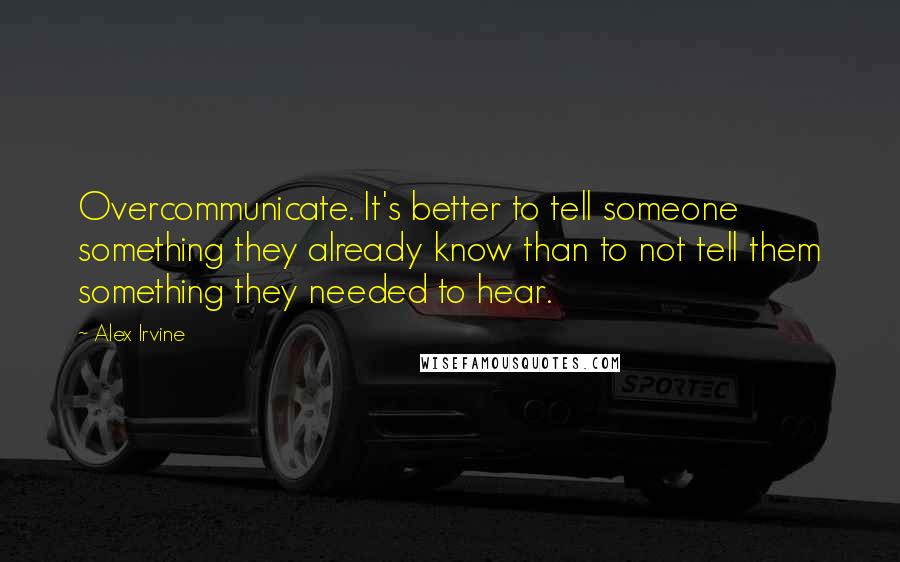 Overcommunicate. It's better to tell someone something they already know than to not tell them something they needed to hear.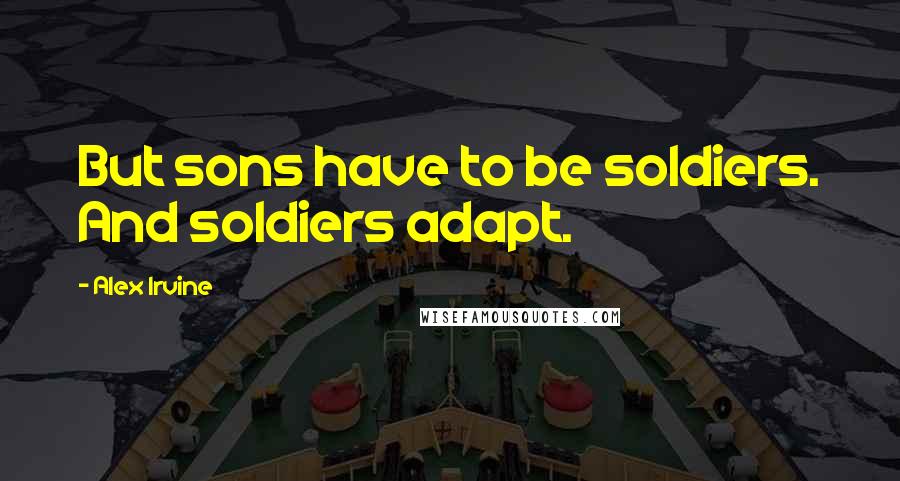 But sons have to be soldiers. And soldiers adapt.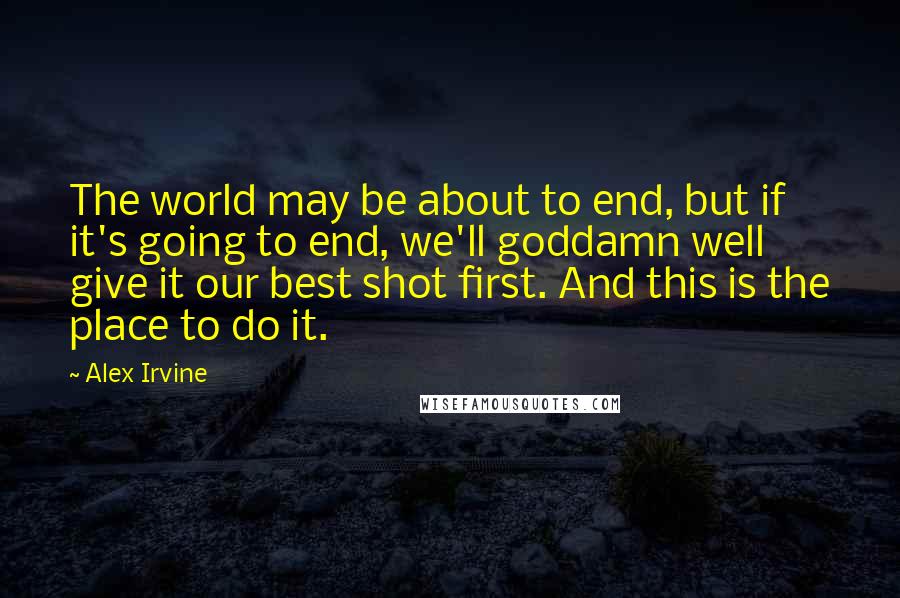 The world may be about to end, but if it's going to end, we'll goddamn well give it our best shot first. And this is the place to do it.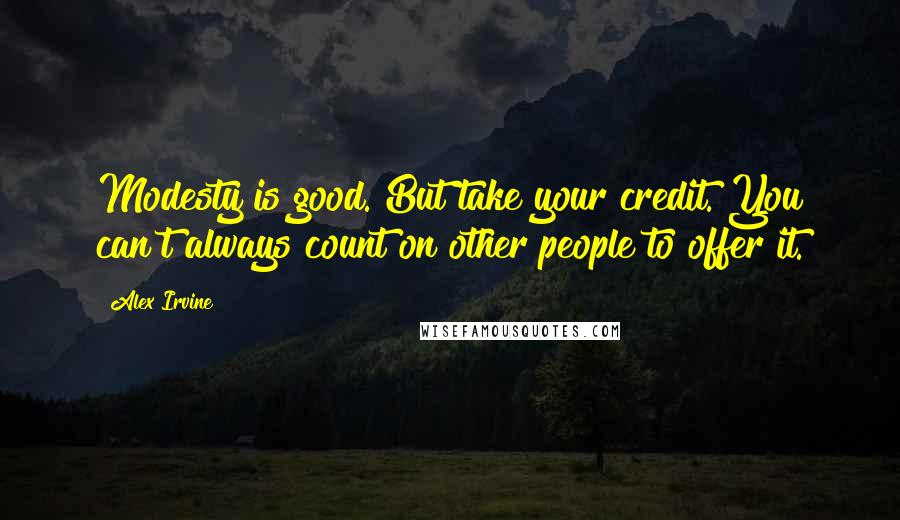 Modesty is good. But take your credit. You can't always count on other people to offer it.