Abigail Strom Quotes
Top 8 wise famous quotes and sayings by Abigail Strom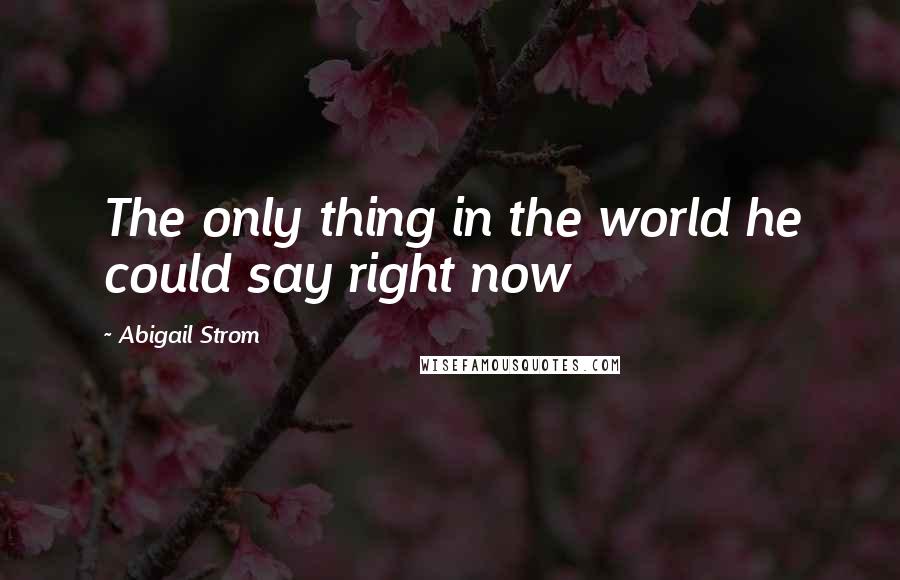 The only thing in the world he could say right now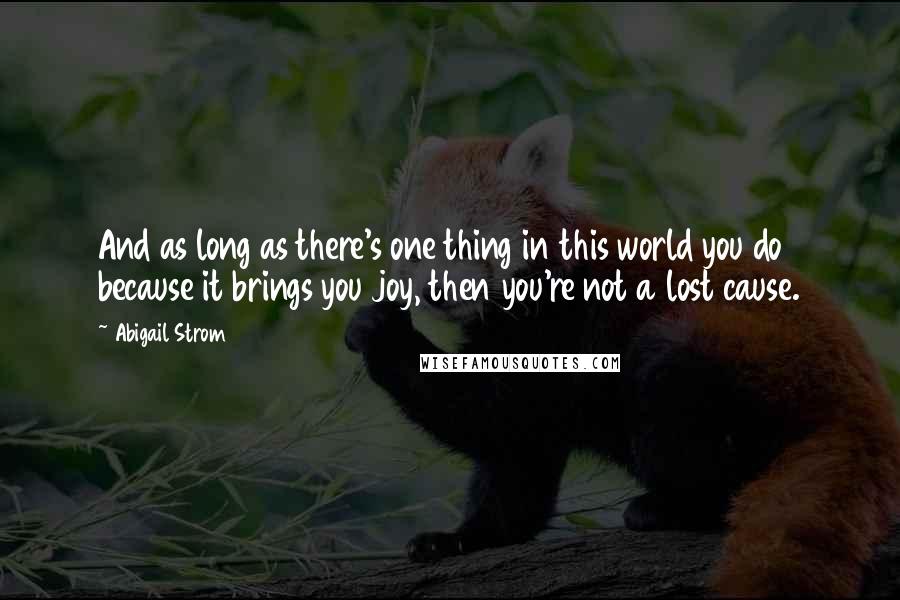 And as long as there's one thing in this world you do because it brings you joy, then you're not a lost cause.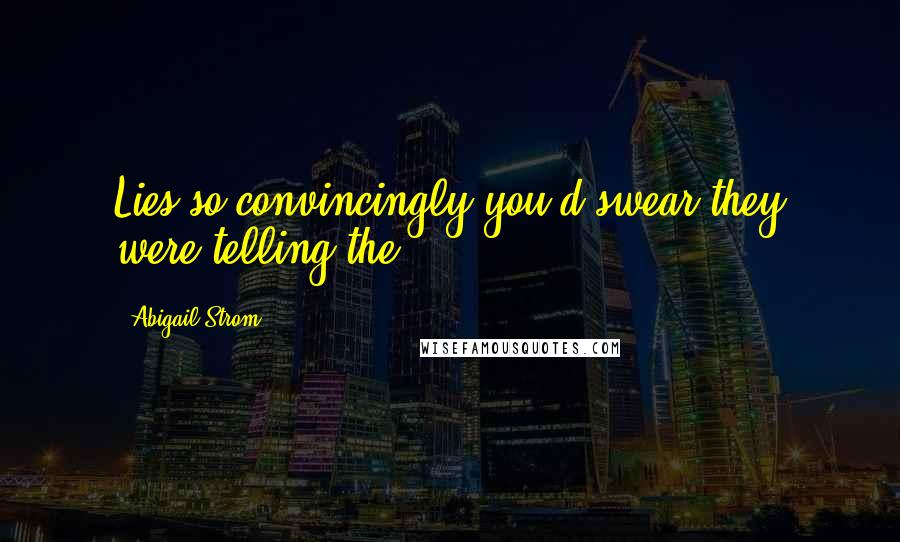 Lies so convincingly you'd swear they were telling the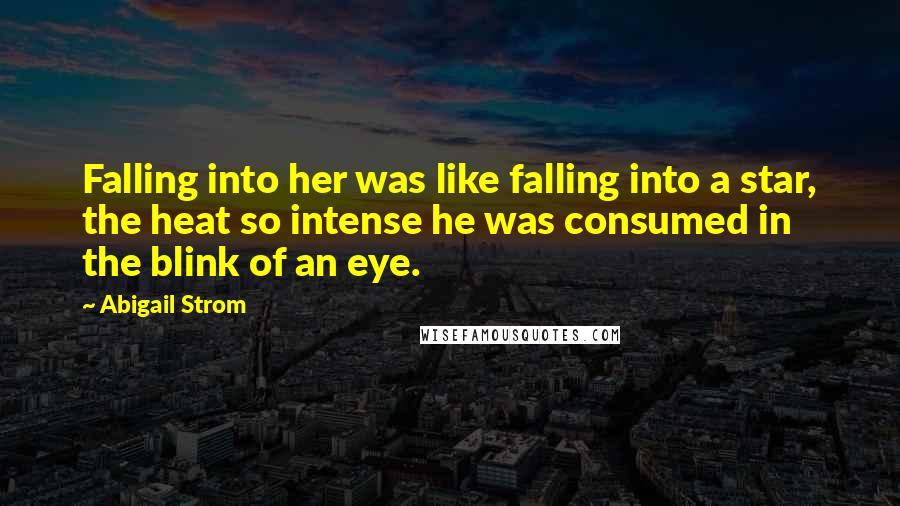 Falling into her was like falling into a star, the heat so intense he was consumed in the blink of an eye.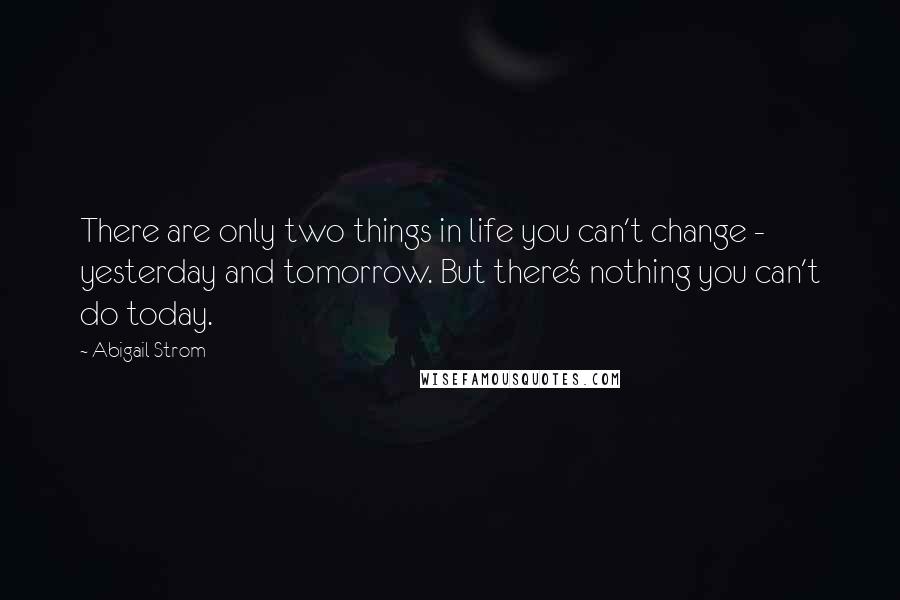 There are only two things in life you can't change - yesterday and tomorrow. But there's nothing you can't do today.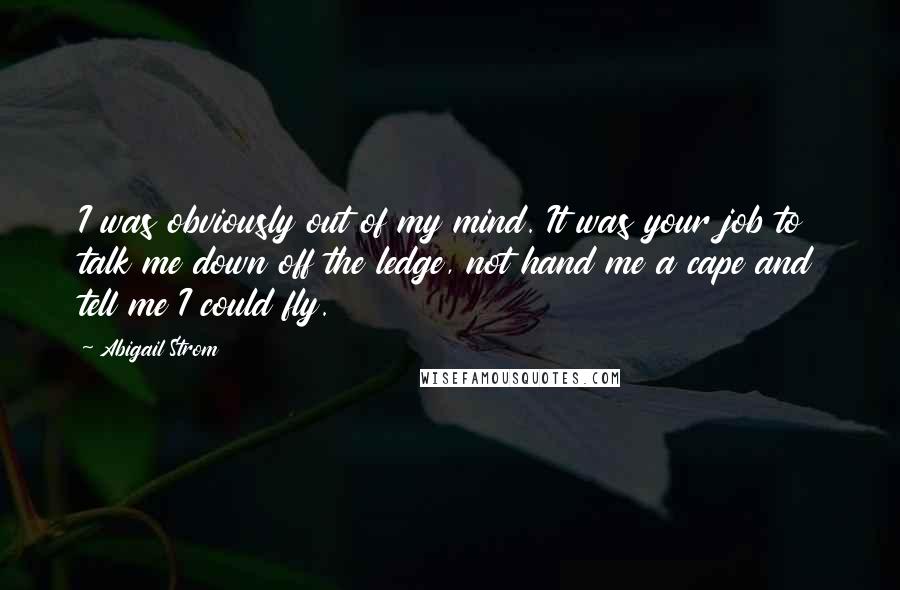 I was obviously out of my mind. It was your job to talk me down off the ledge, not hand me a cape and tell me I could fly.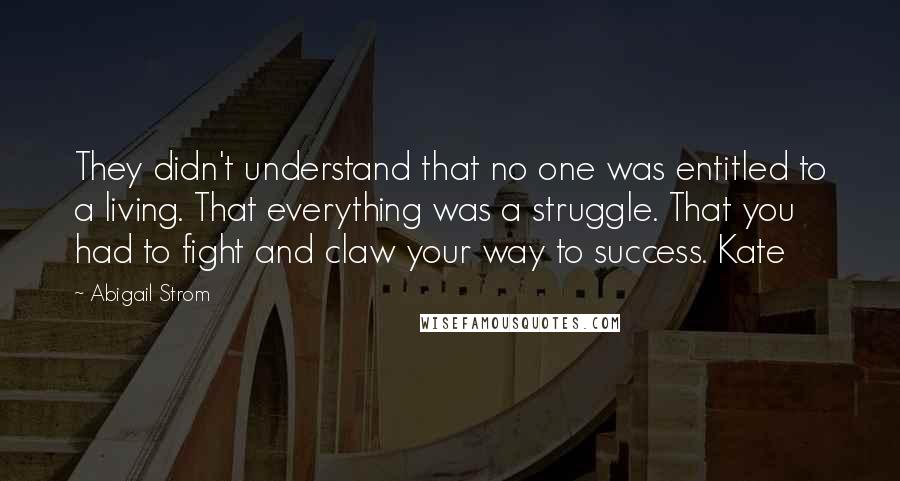 They didn't understand that no one was entitled to a living. That everything was a struggle. That you had to fight and claw your way to success. Kate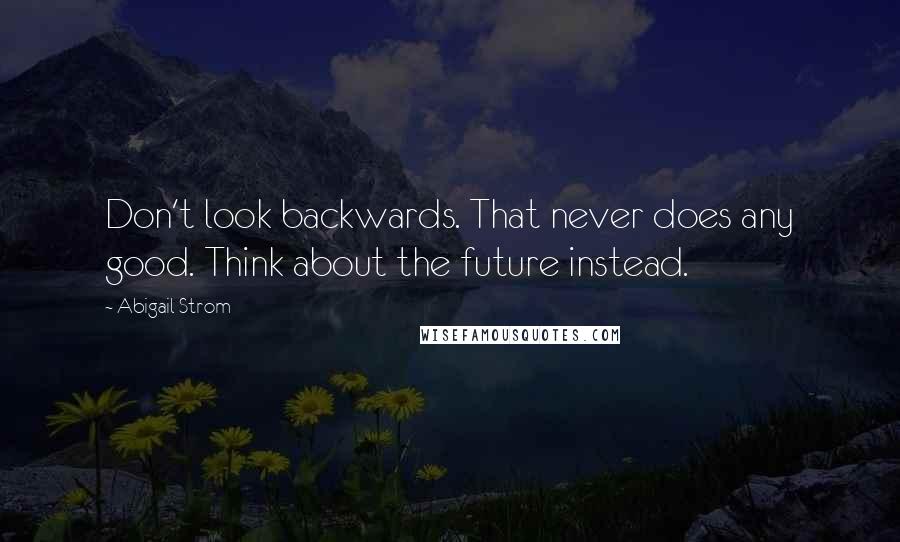 Don't look backwards. That never does any good. Think about the future instead.