A.F. Stewart Quotes
Top 10 wise famous quotes and sayings by A.F. Stewart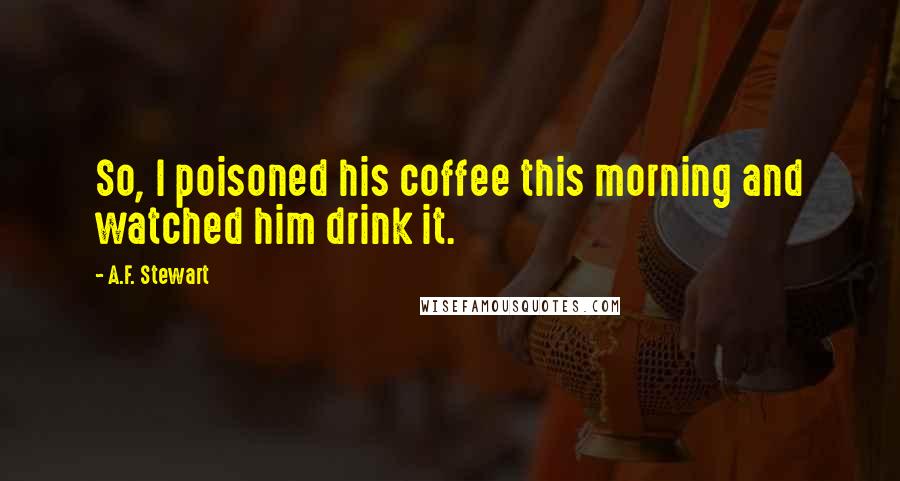 So, I poisoned his coffee this morning and watched him drink it.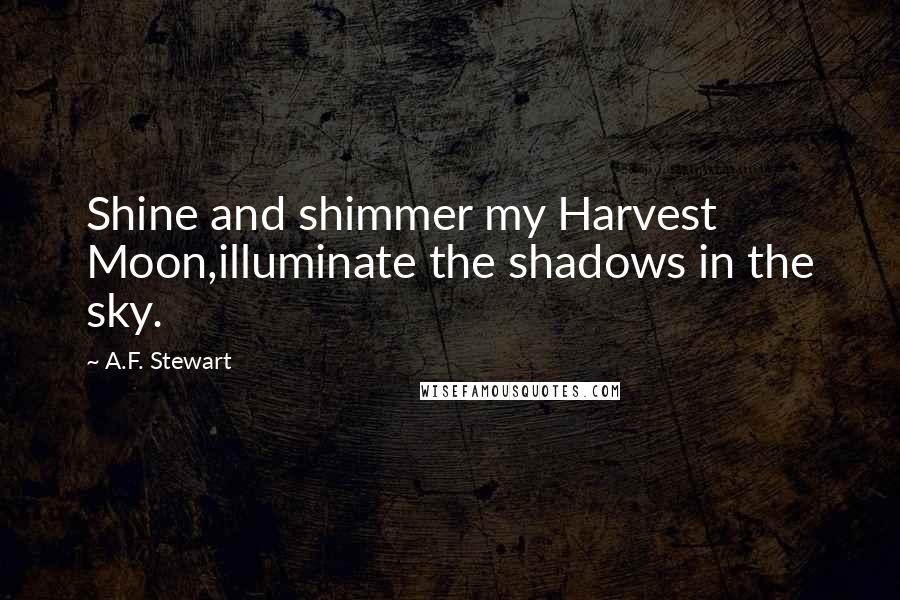 Shine and shimmer my Harvest Moon,
illuminate the shadows in the sky.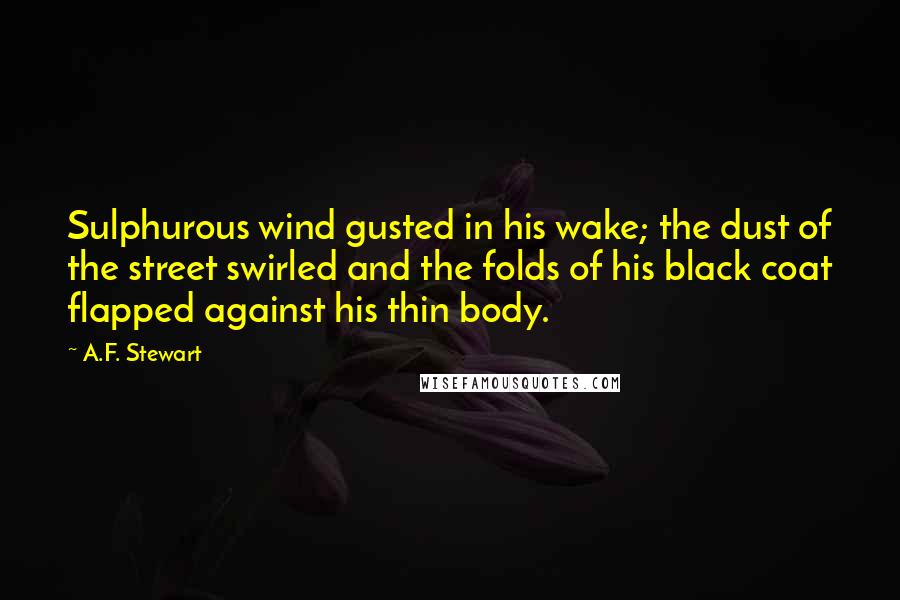 Sulphurous wind gusted in his wake; the dust of the street swirled and the folds of his black coat flapped against his thin body.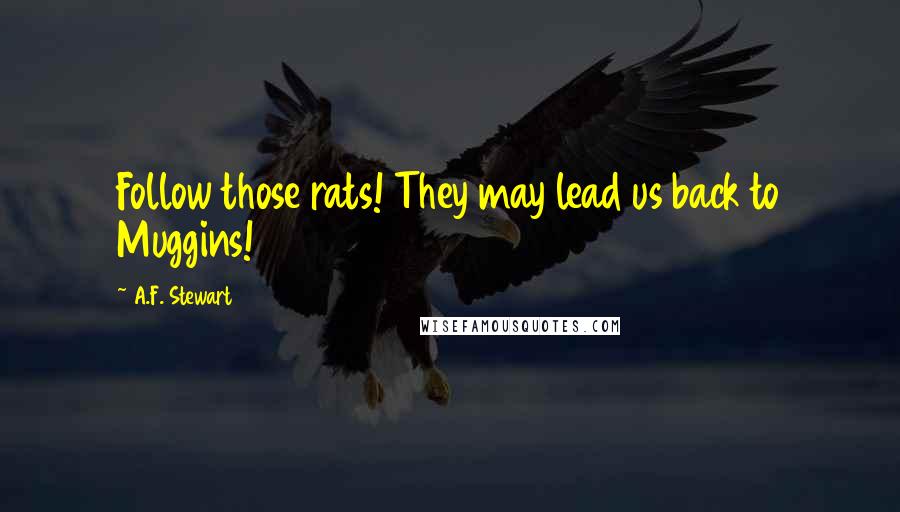 Follow those rats! They may lead us back to Muggins!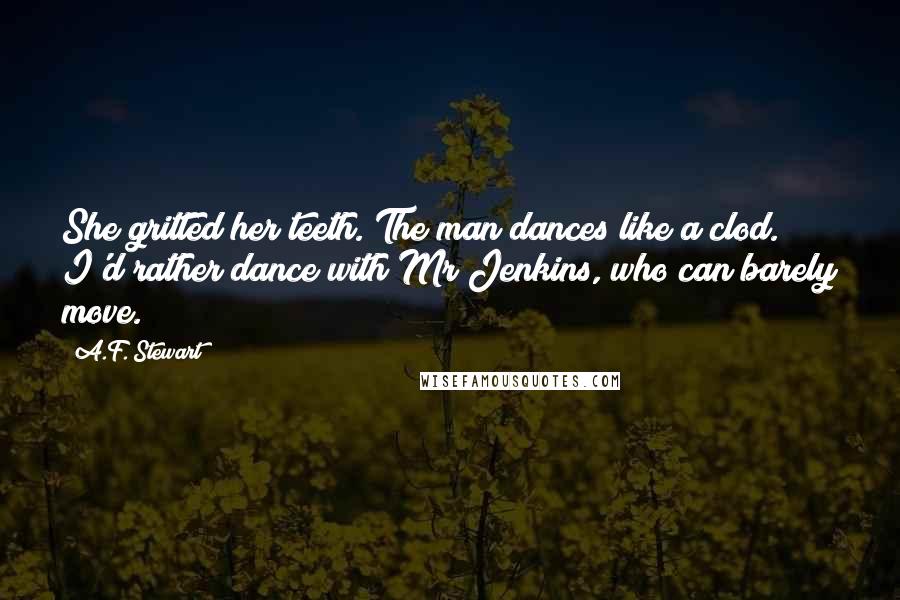 She gritted her teeth. The man dances like a clod. I'd rather dance with Mr Jenkins, who can barely move.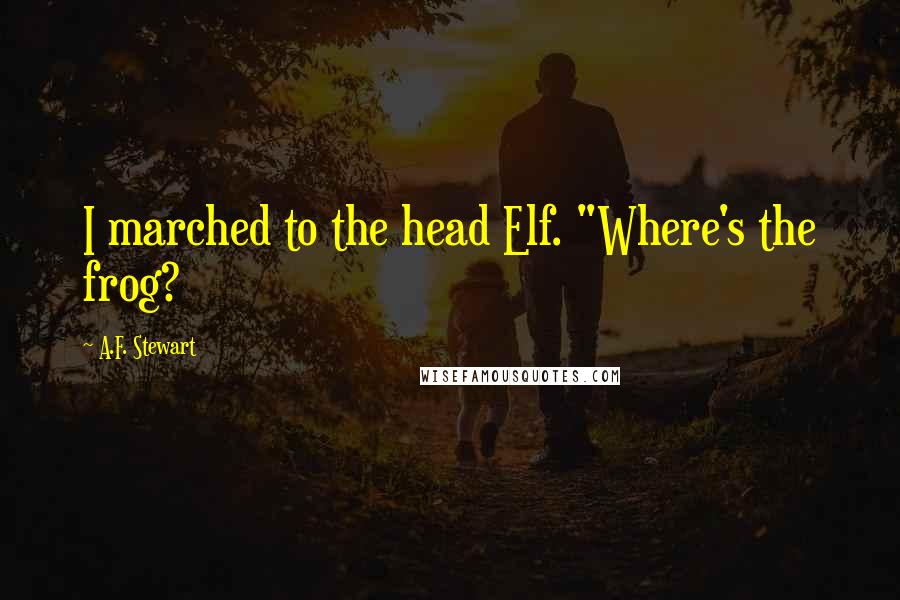 I marched to the head Elf. "Where's the frog?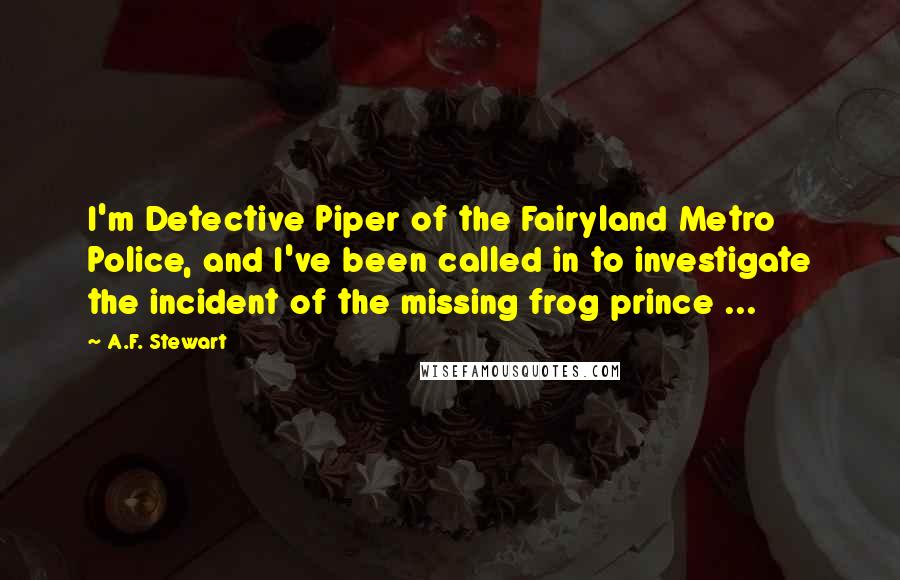 I'm Detective Piper of the Fairyland Metro Police, and I've been called in to investigate the incident of the missing frog prince ...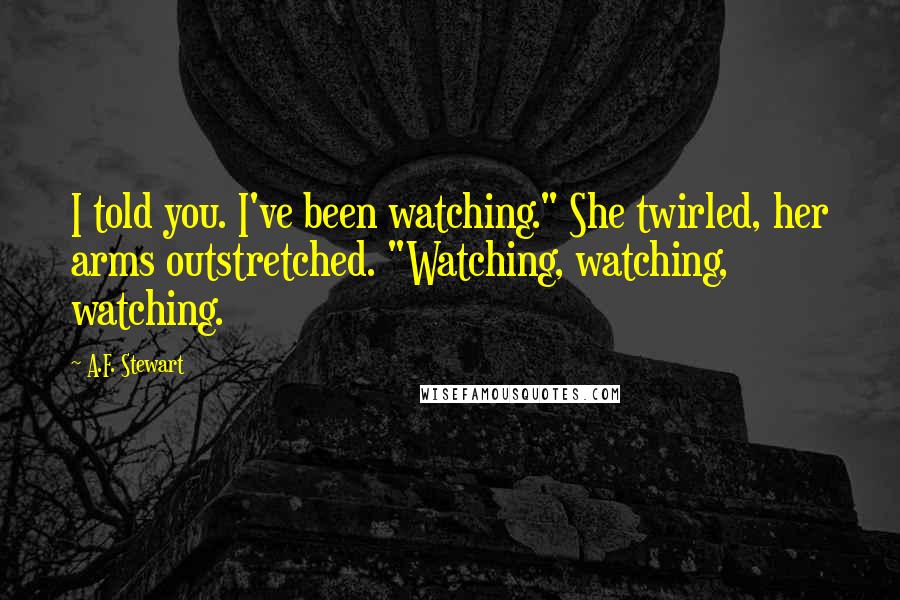 I told you. I've been watching." She twirled, her arms outstretched. "Watching, watching, watching.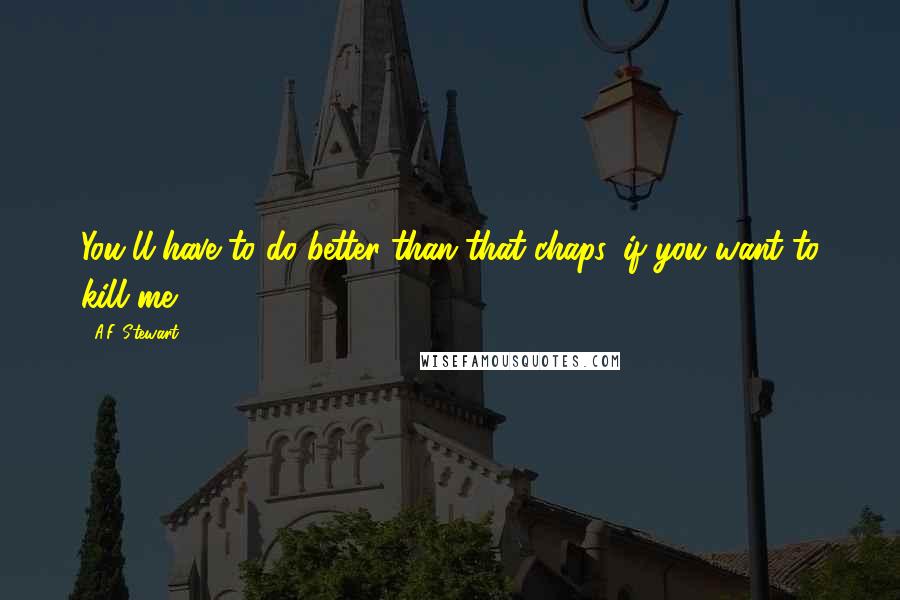 You'll have to do better than that chaps, if you want to kill me!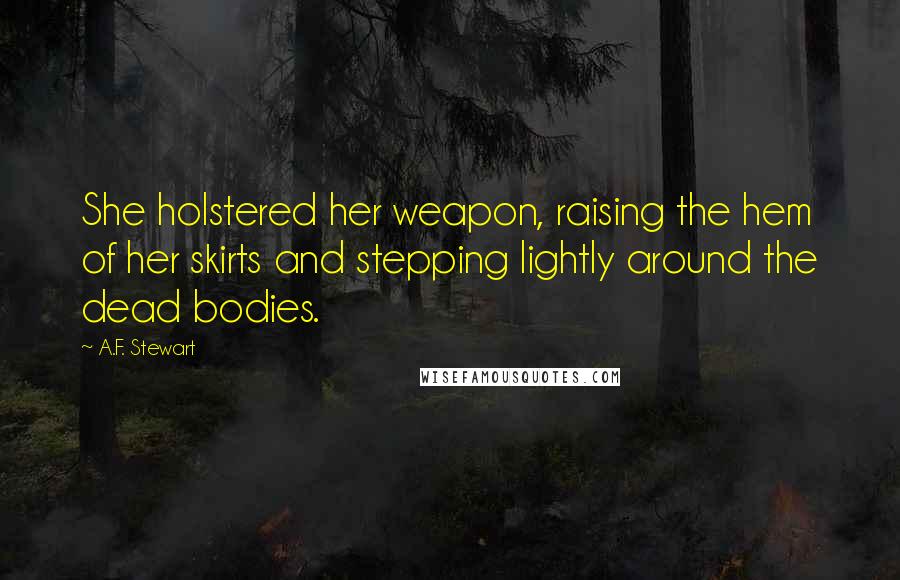 She holstered her weapon, raising the hem of her skirts and stepping lightly around the dead bodies.