Yolanda Olson Quotes
Top 10 wise famous quotes and sayings by Yolanda Olson
Yolanda Olson Famous Quotes & Sayings
Discover top inspirational quotes from Yolanda Olson on Wise Famous Quotes.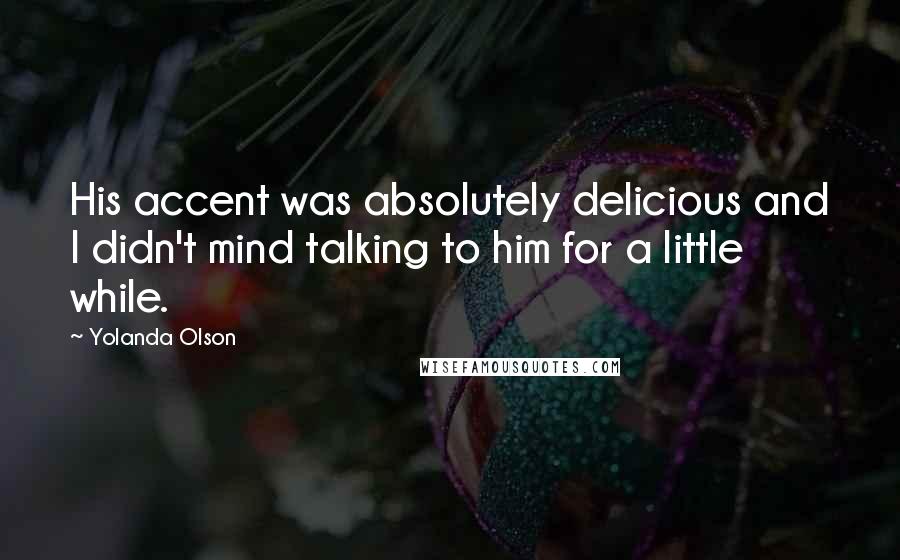 His accent was absolutely delicious and I didn't mind talking to him for a little while.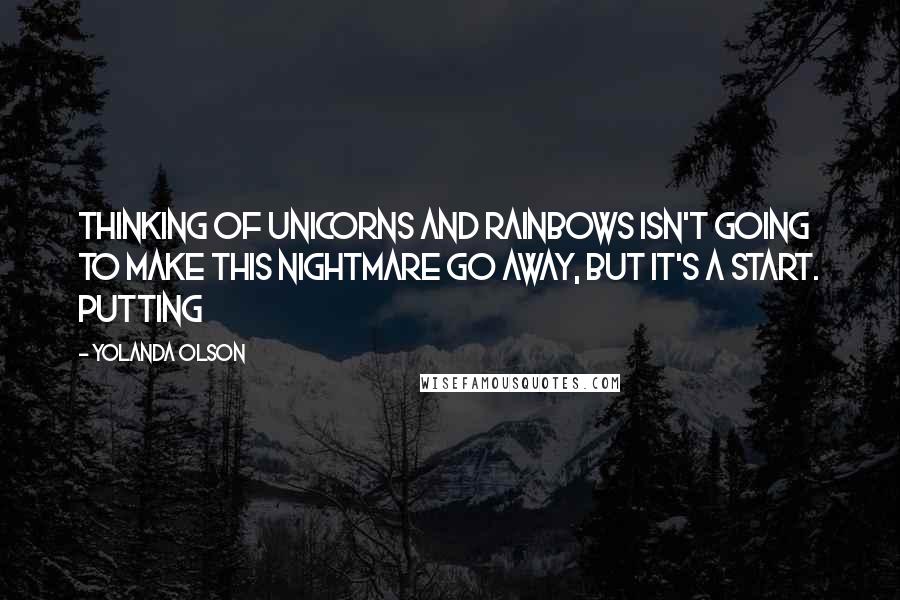 Thinking of unicorns and rainbows isn't going to make this nightmare go away, but it's a start. Putting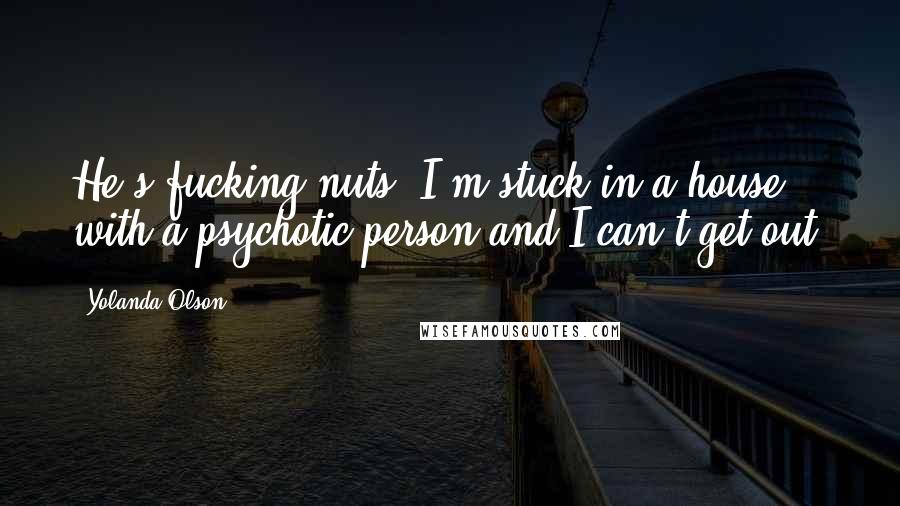 He's fucking nuts. I'm stuck in a house with a psychotic person and I can't get out.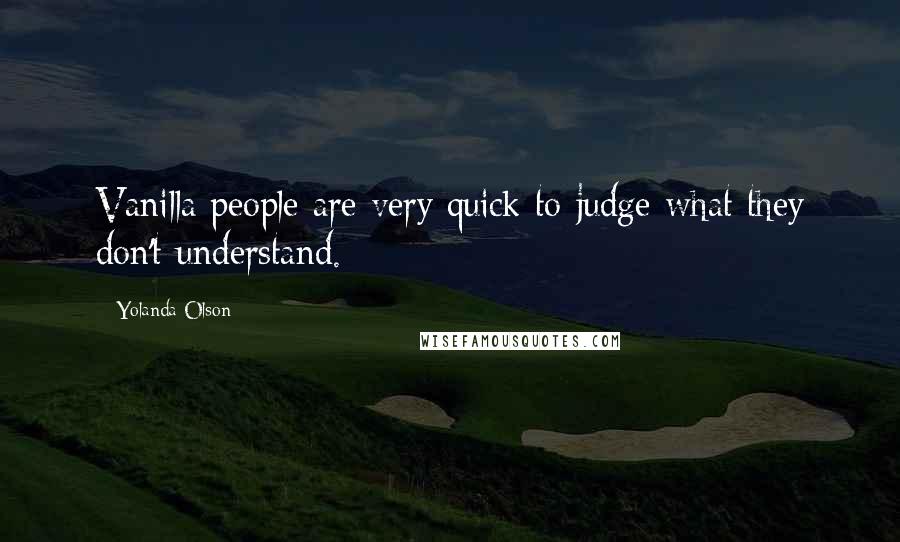 Vanilla people are very quick to judge what they don't understand.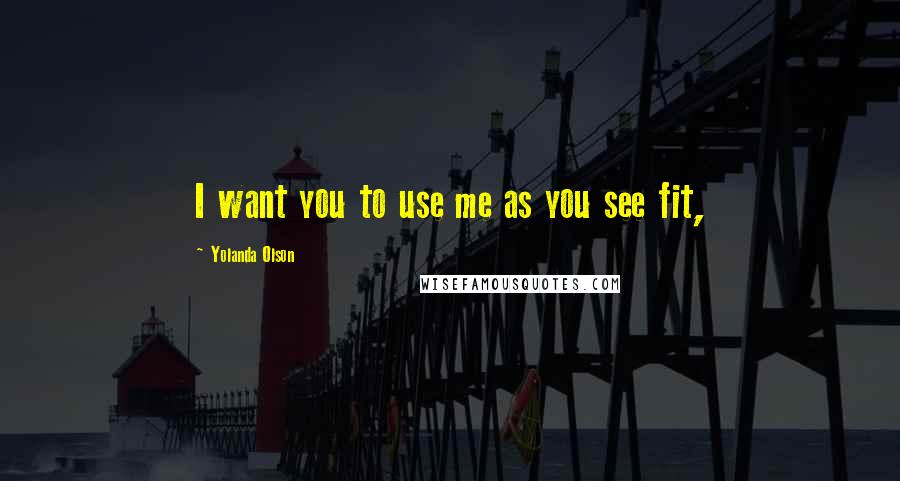 I want you to use me as you see fit,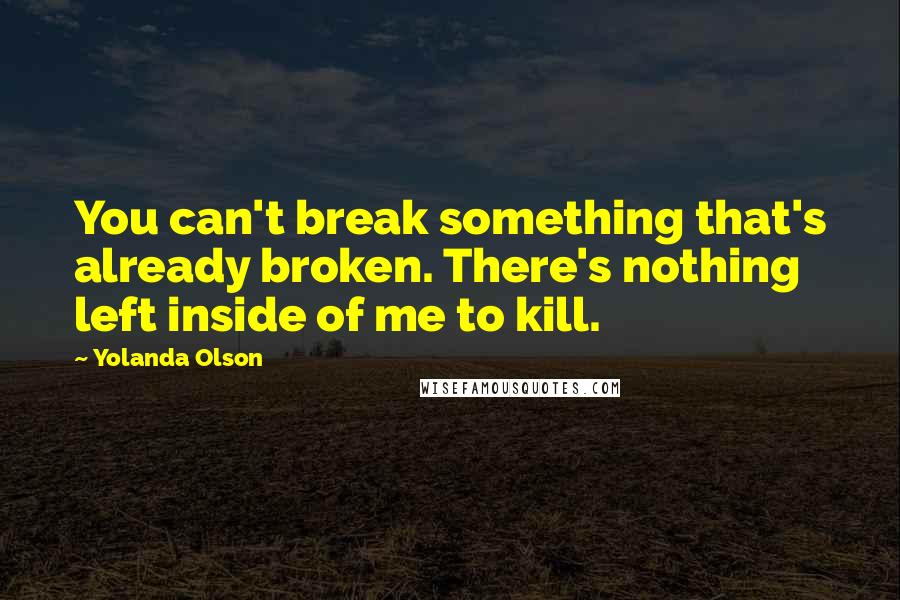 You can't break something that's already broken. There's nothing left inside of me to kill.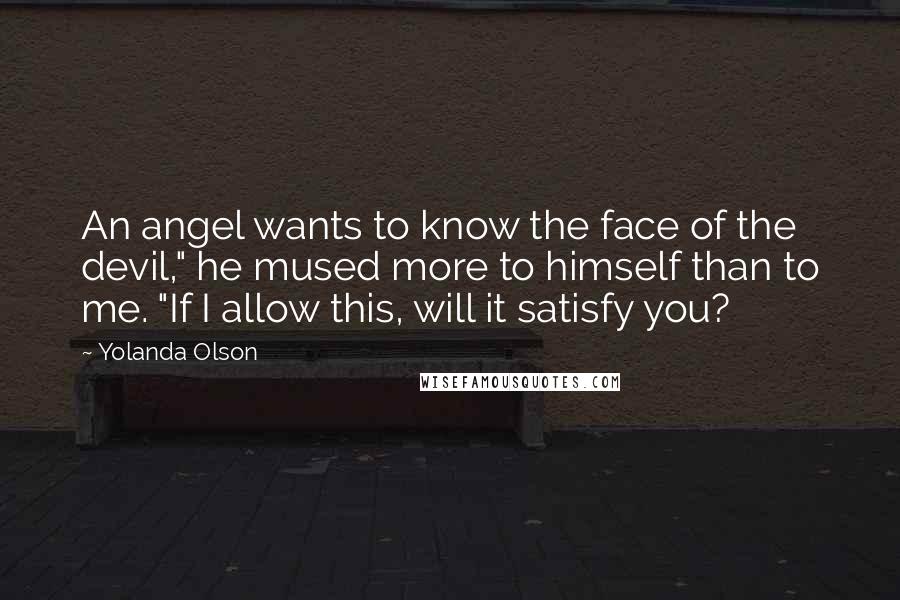 An angel wants to know the face of the devil," he mused more to himself than to me. "If I allow this, will it satisfy you?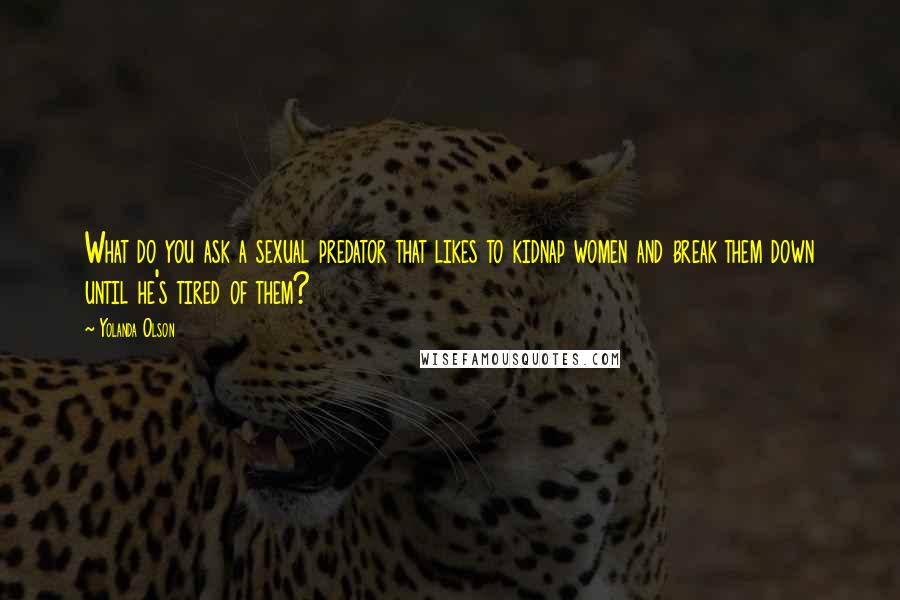 What do you ask a sexual predator that likes to kidnap women and break them down until he's tired of them?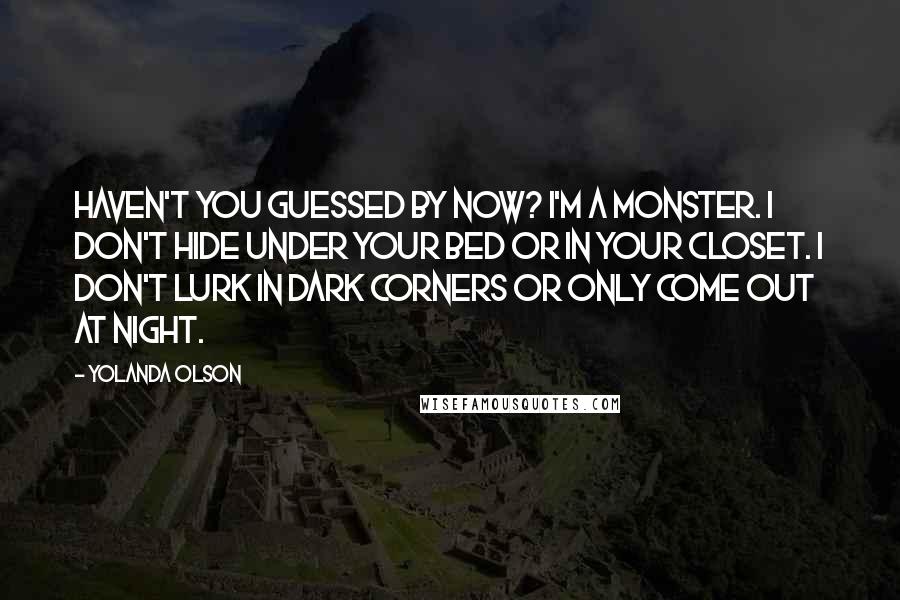 Haven't you guessed by now? I'm a monster. I don't hide under your bed or in your closet. I don't lurk in dark corners or only come out at night.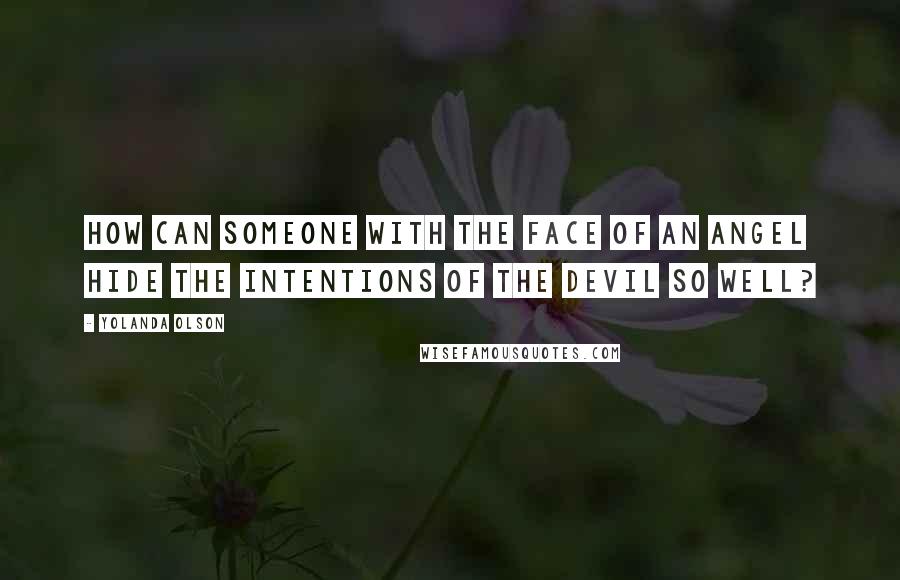 How can someone with the face of an angel hide the intentions of the devil so well?