Wilhelm Von Humboldt Quotes
Top 35 wise famous quotes and sayings by Wilhelm Von Humboldt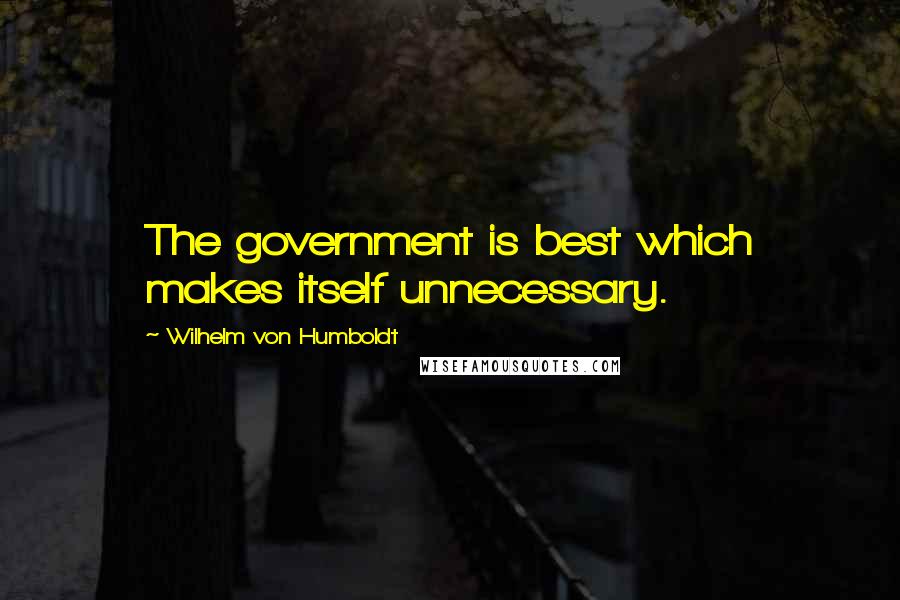 The government is best which makes itself unnecessary.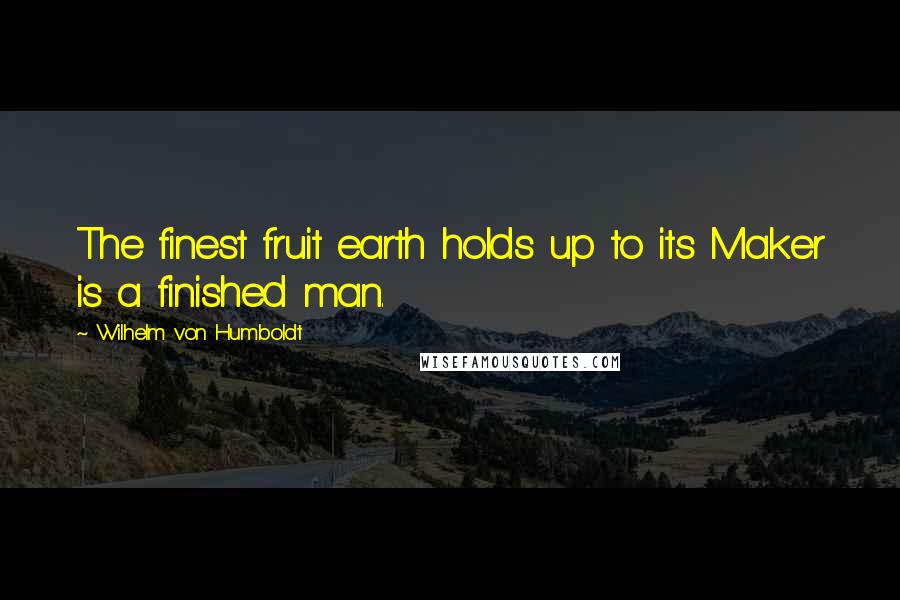 The finest fruit earth holds up to its Maker is a finished man.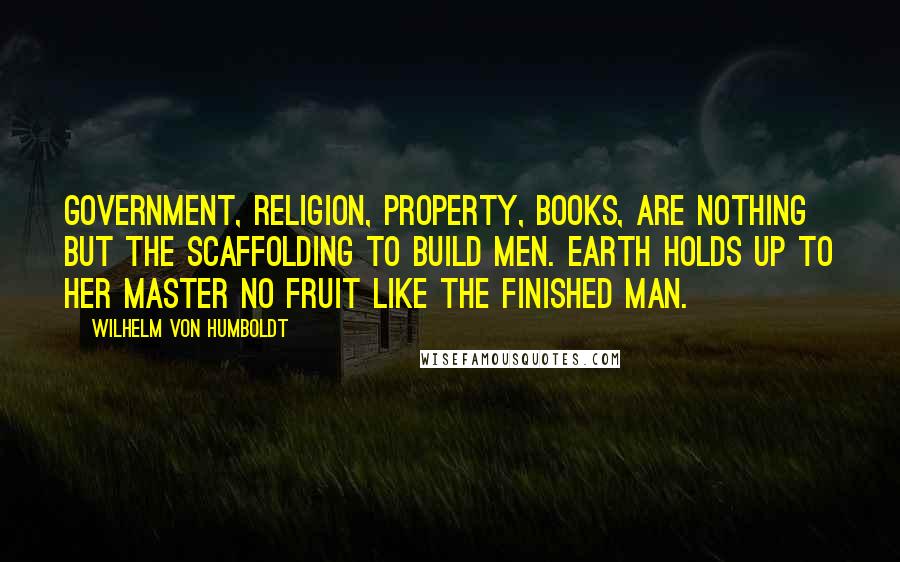 Government, religion, property, books, are nothing but the scaffolding to build men. Earth holds up to her master no fruit like the finished man.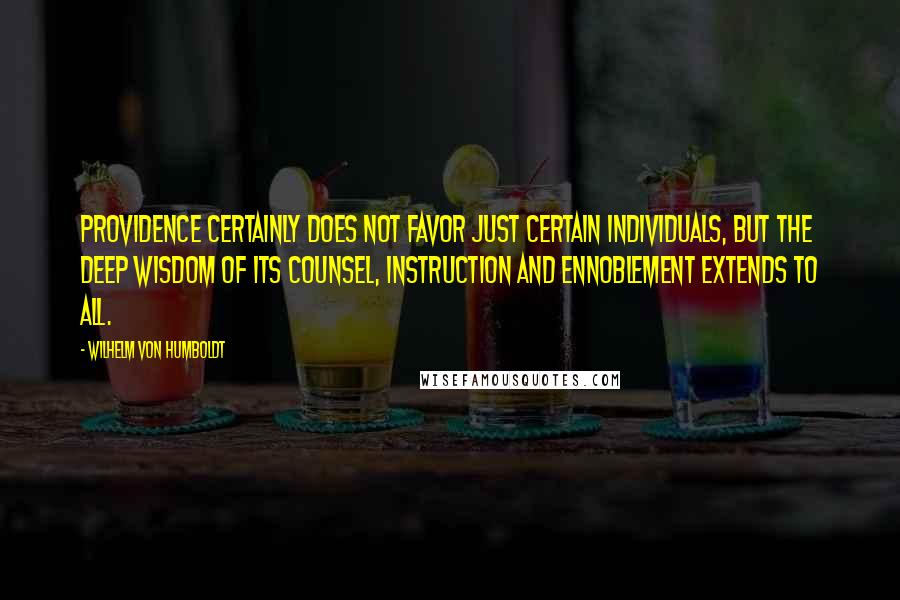 Providence certainly does not favor just certain individuals, but the deep wisdom of its counsel, instruction and ennoblement extends to all.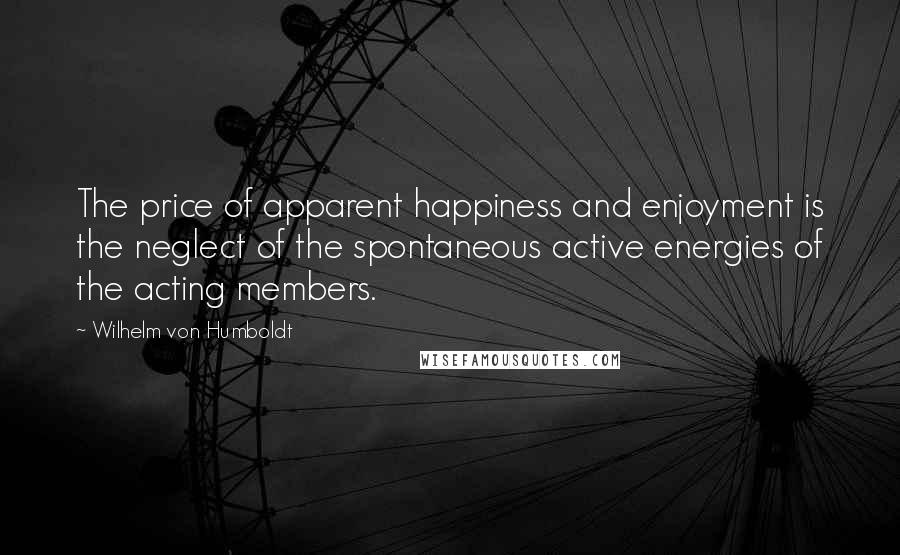 The price of apparent happiness and enjoyment is the neglect of the spontaneous active energies of the acting members.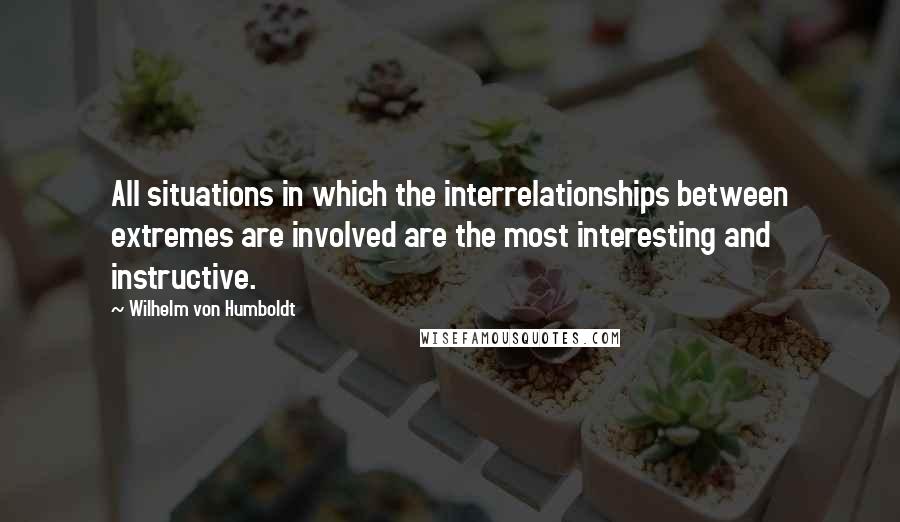 All situations in which the interrelationships between extremes are involved are the most interesting and instructive.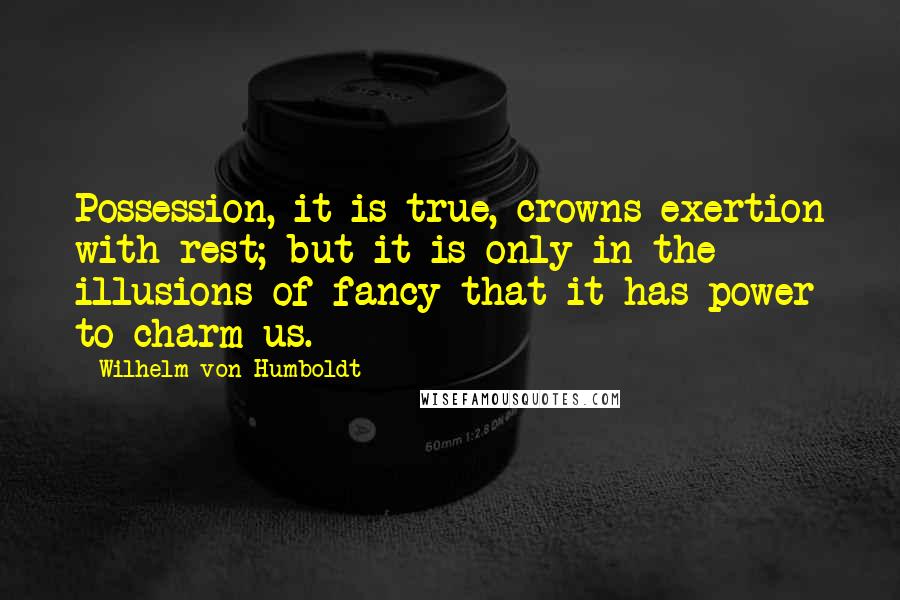 Possession, it is true, crowns exertion with rest; but it is only in the illusions of fancy that it has power to charm us.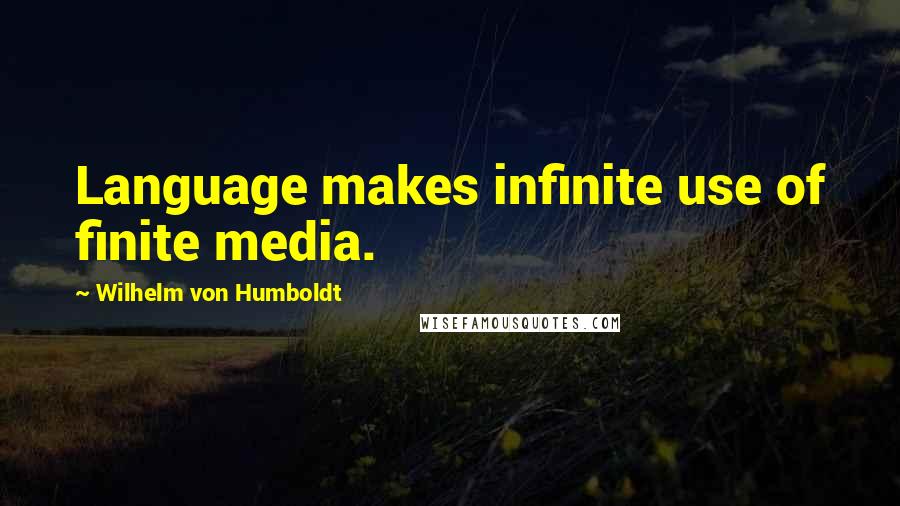 Language makes infinite use of finite media.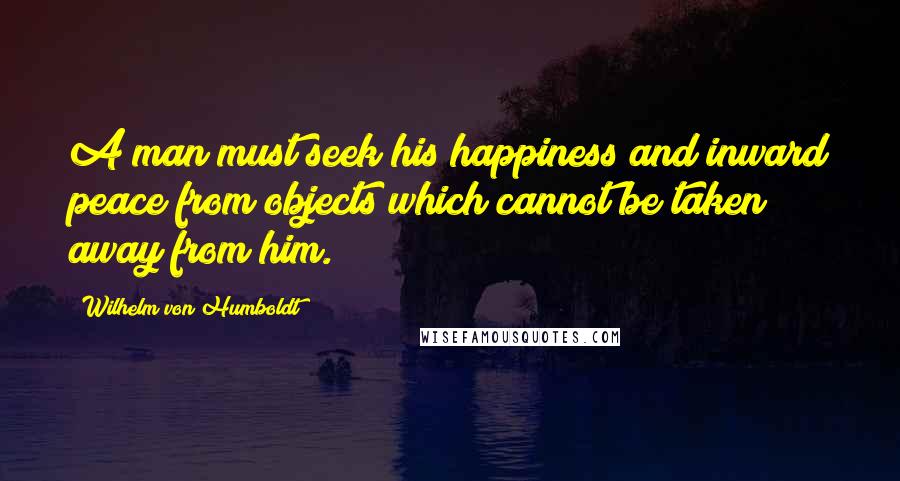 A man must seek his happiness and inward peace from objects which cannot be taken away from him.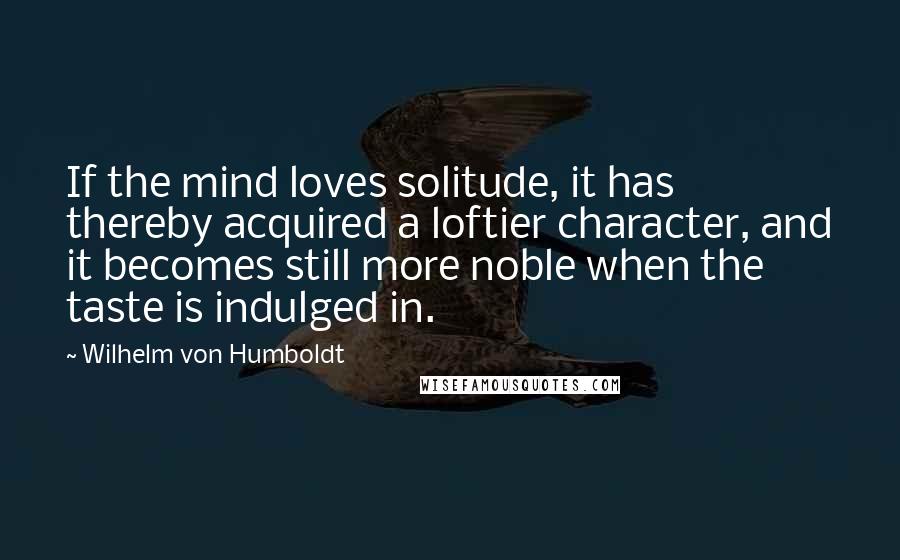 If the mind loves solitude, it has thereby acquired a loftier character, and it becomes still more noble when the taste is indulged in.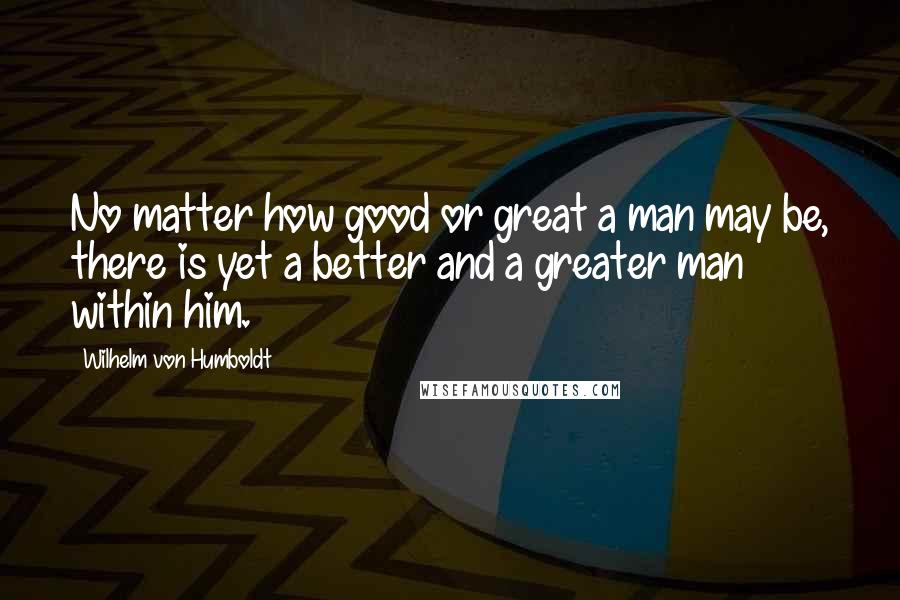 No matter how good or great a man may be, there is yet a better and a greater man within him.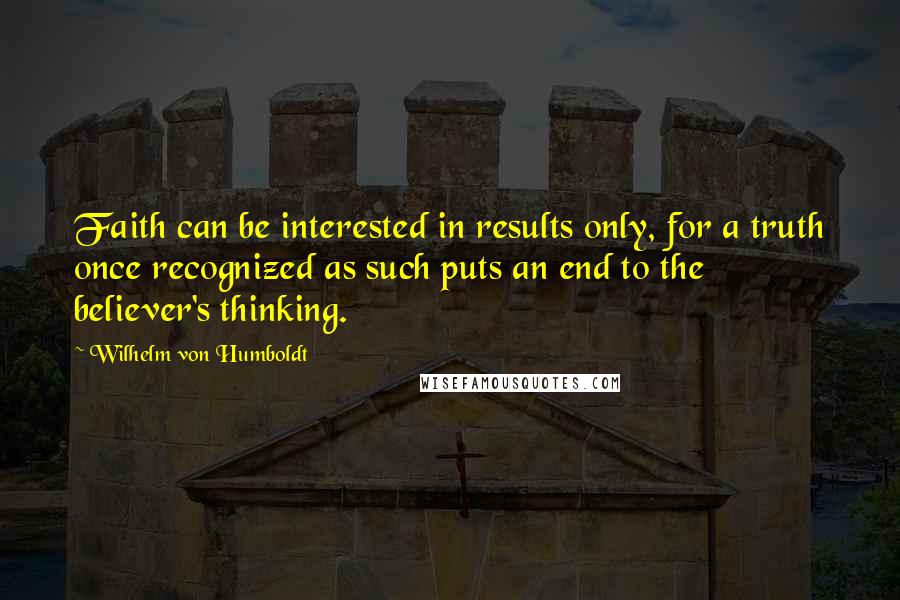 Faith can be interested in results only, for a truth once recognized as such puts an end to the believer's thinking.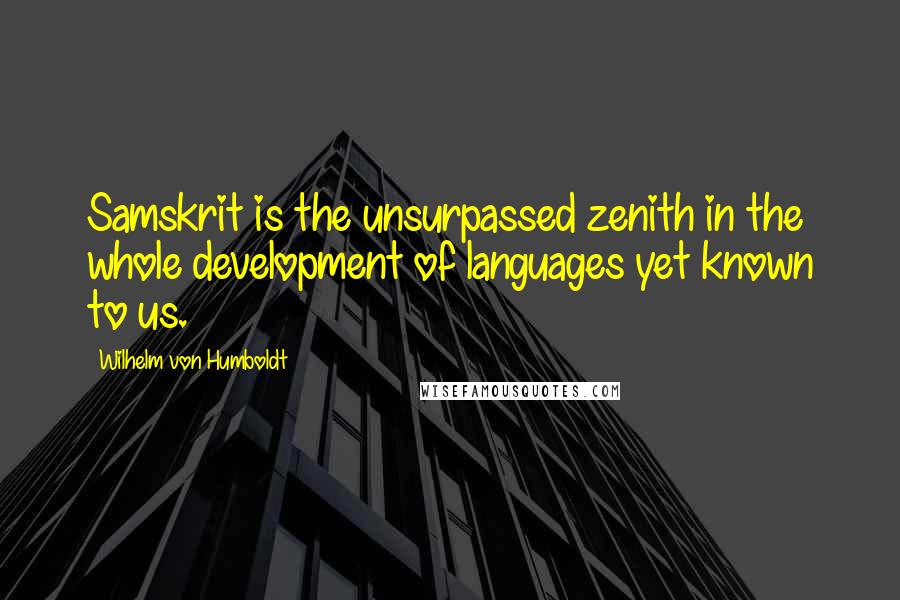 Samskrit is the unsurpassed zenith in the whole development of languages yet known to us.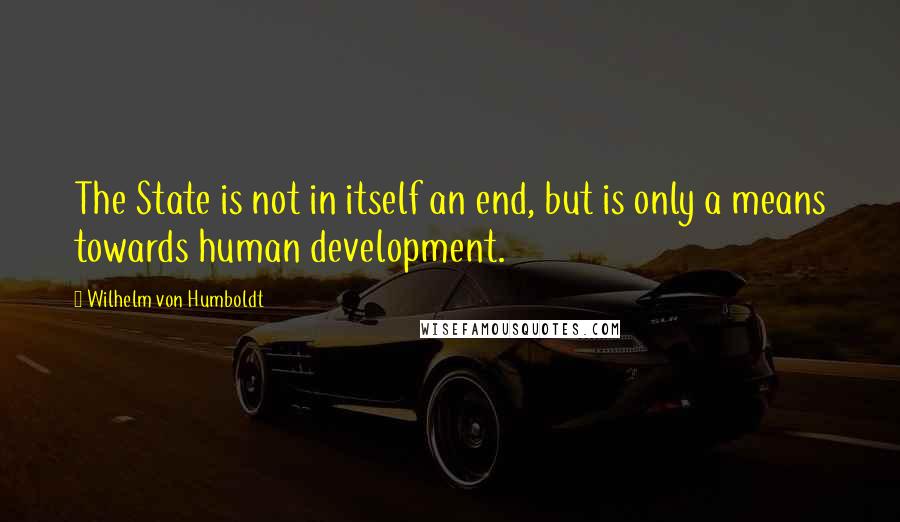 The State is not in itself an end, but is only a means towards human development.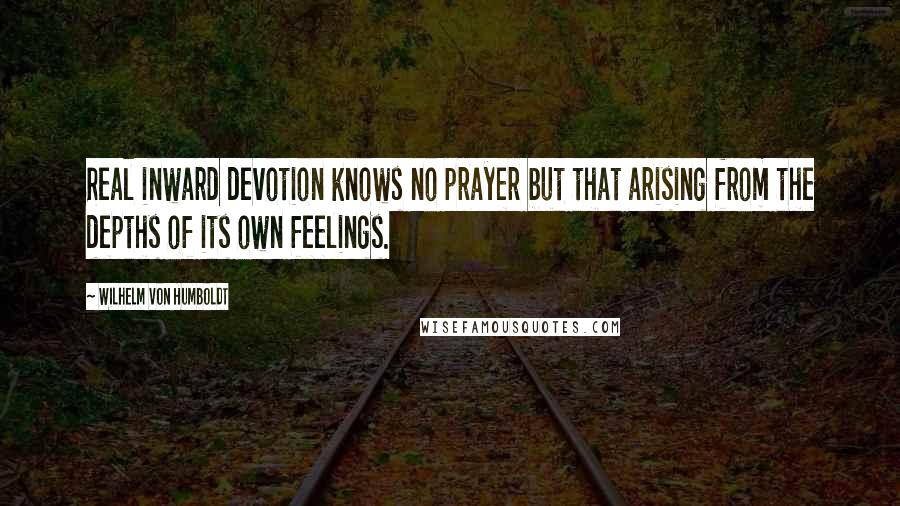 Real inward devotion knows no prayer but that arising from the depths of its own feelings.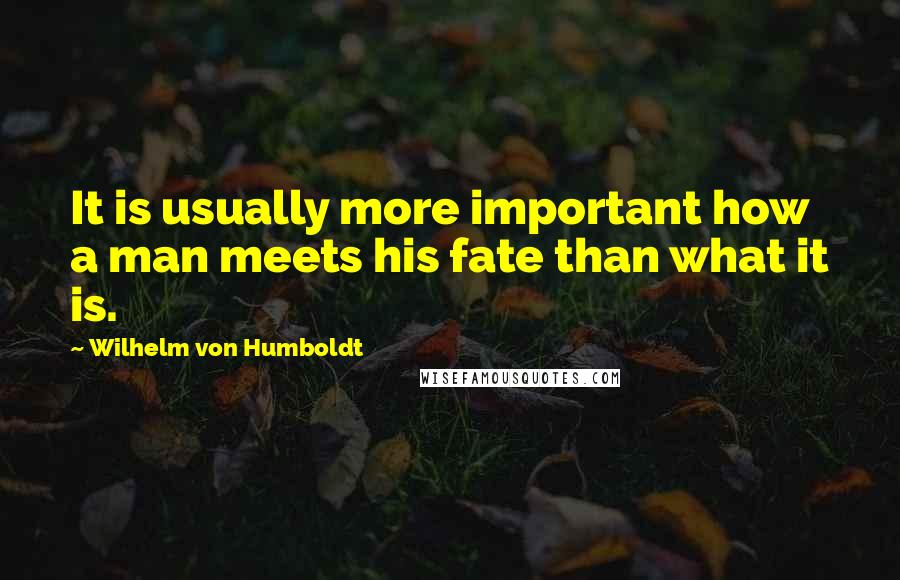 It is usually more important how a man meets his fate than what it is.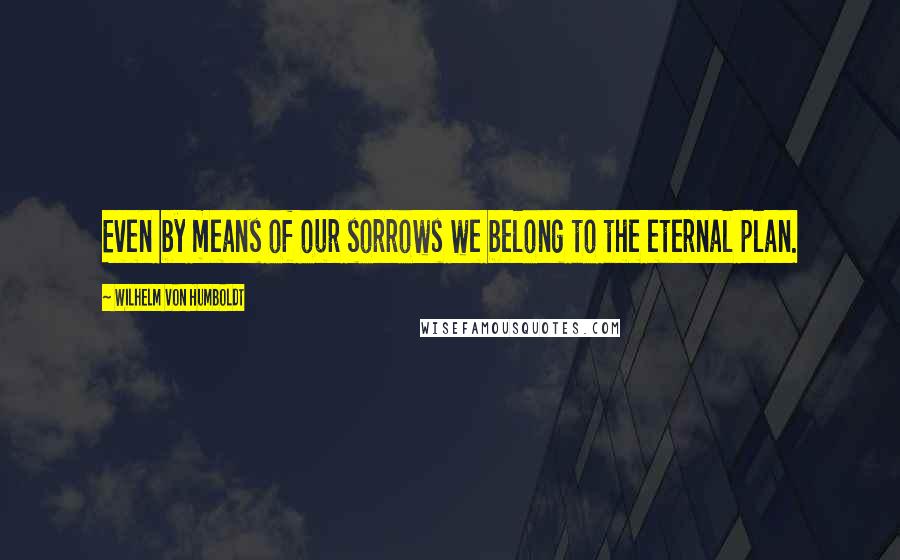 Even by means of our sorrows we belong to the eternal plan.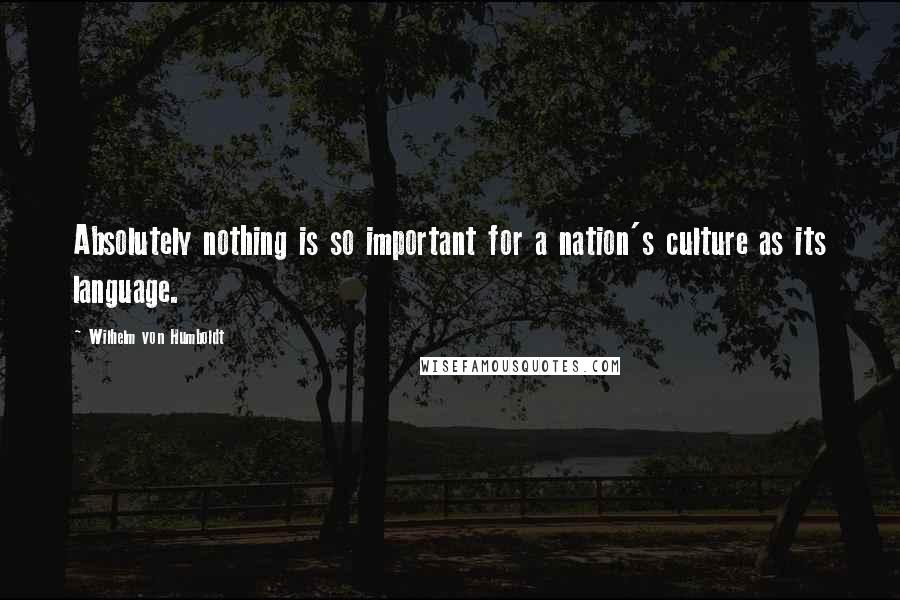 Absolutely nothing is so important for a nation's culture as its language.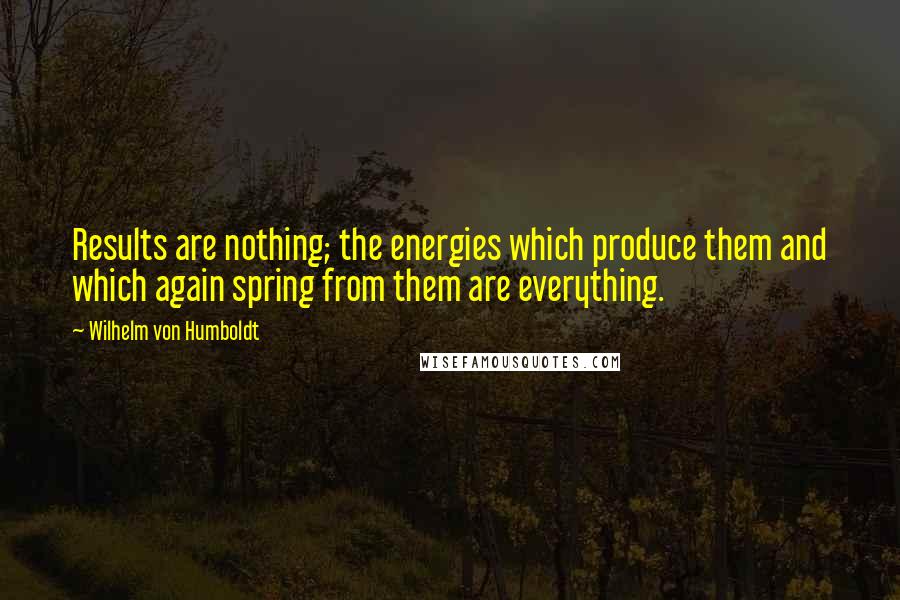 Results are nothing; the energies which produce them and which again spring from them are everything.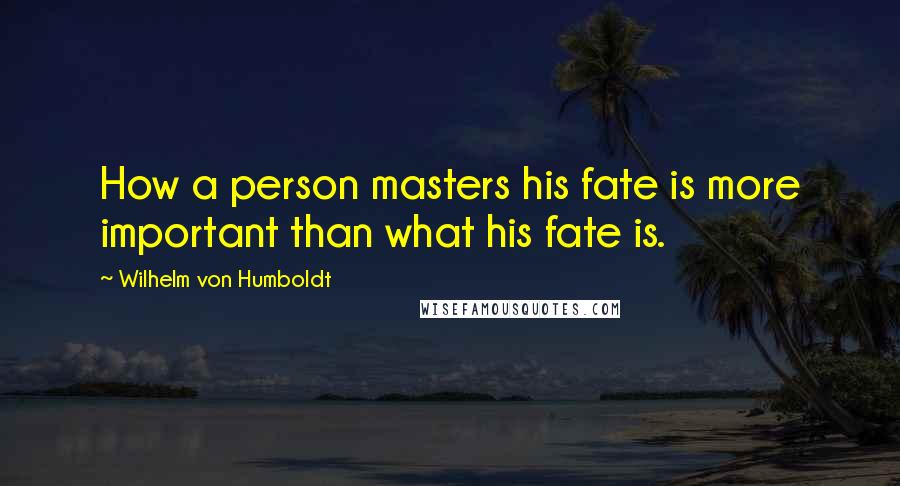 How a person masters his fate is more important than what his fate is.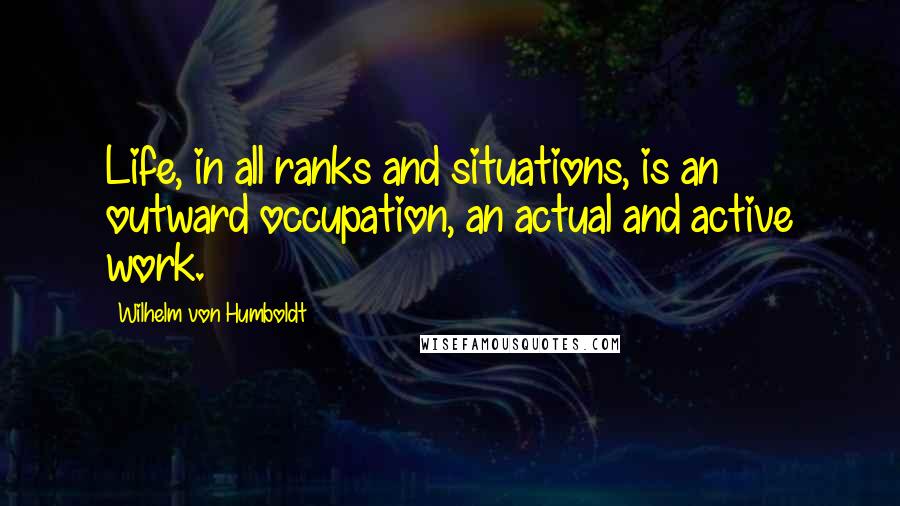 Life, in all ranks and situations, is an outward occupation, an actual and active work.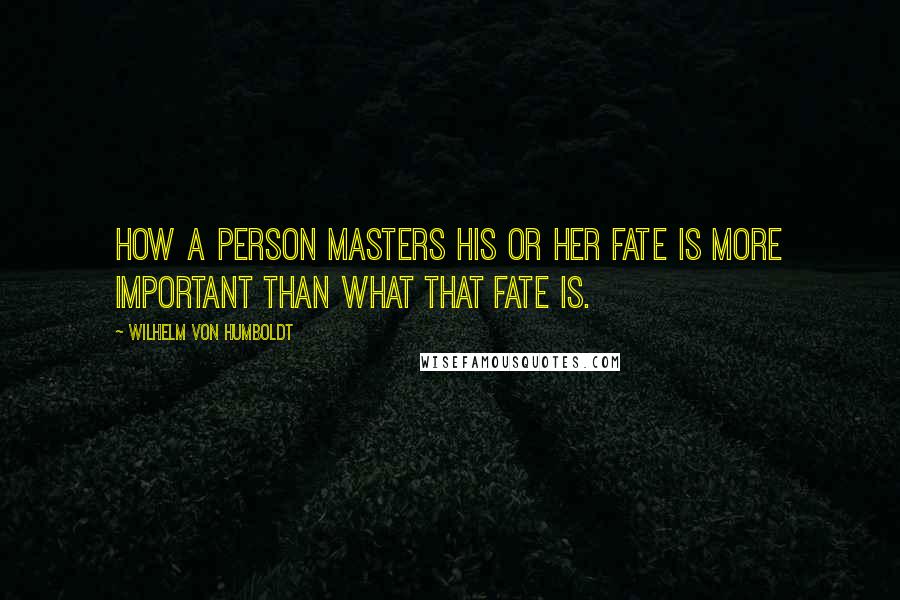 How a person masters his or her fate is more important than what that fate is.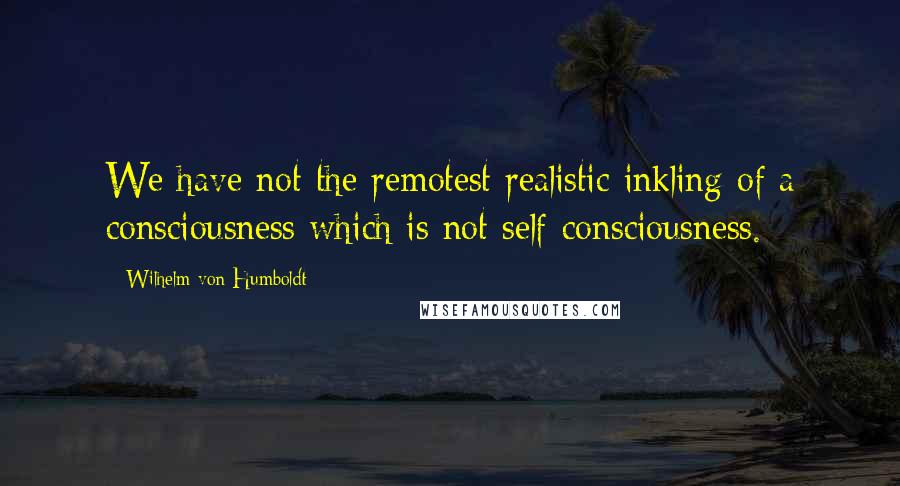 We have not the remotest realistic inkling of a consciousness which is not self-consciousness.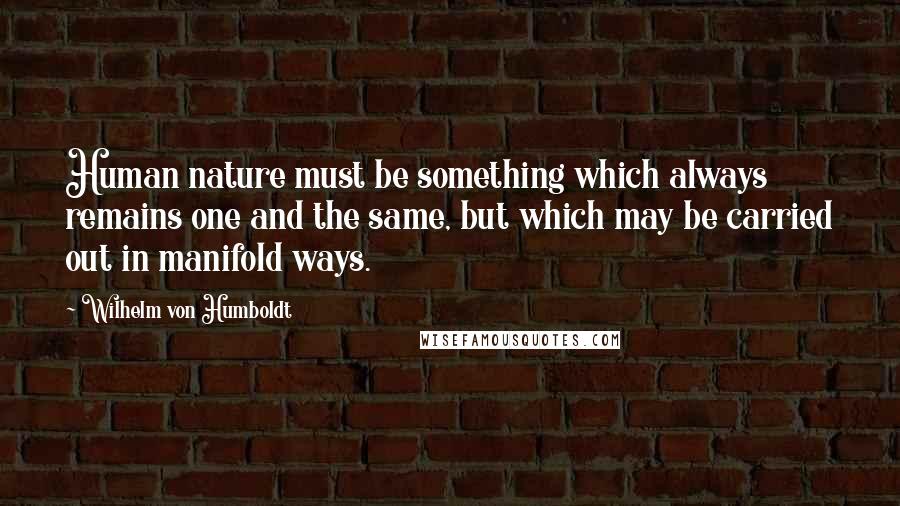 Human nature must be something which always remains one and the same, but which may be carried out in manifold ways.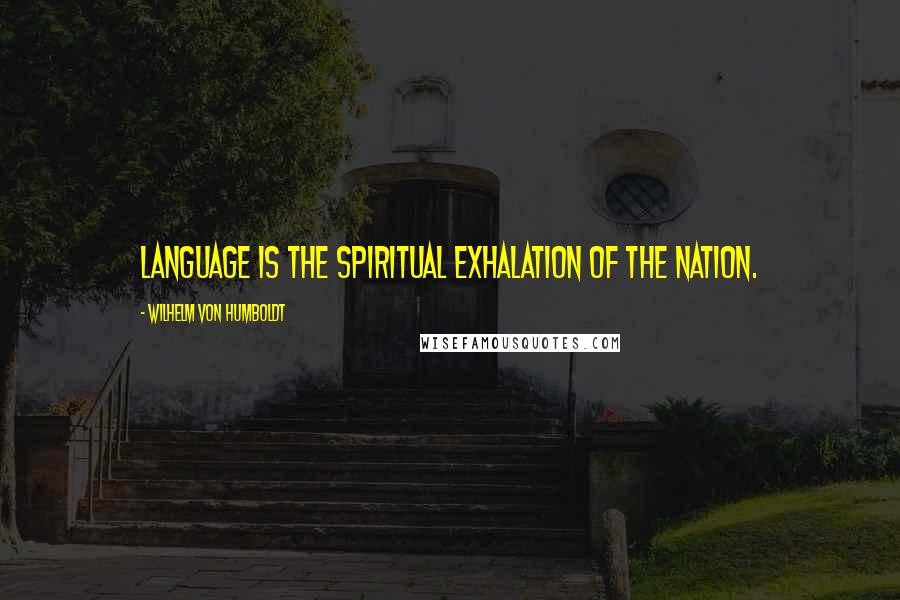 Language is the spiritual exhalation of the nation.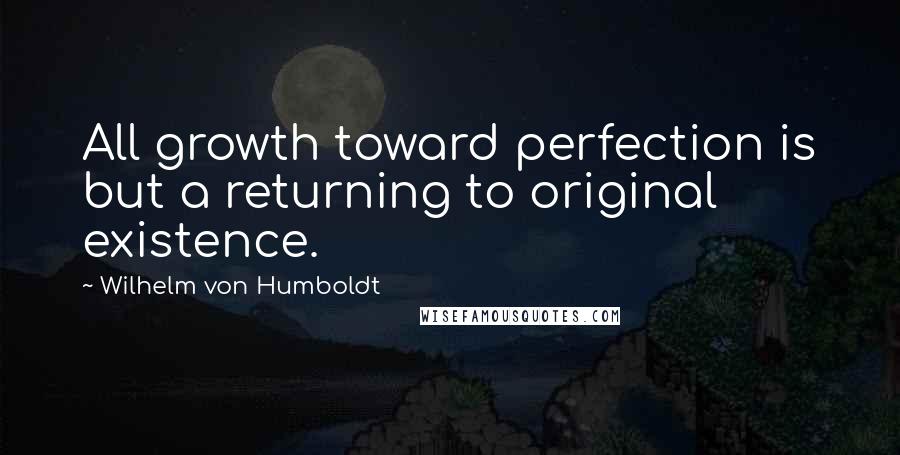 All growth toward perfection is but a returning to original existence.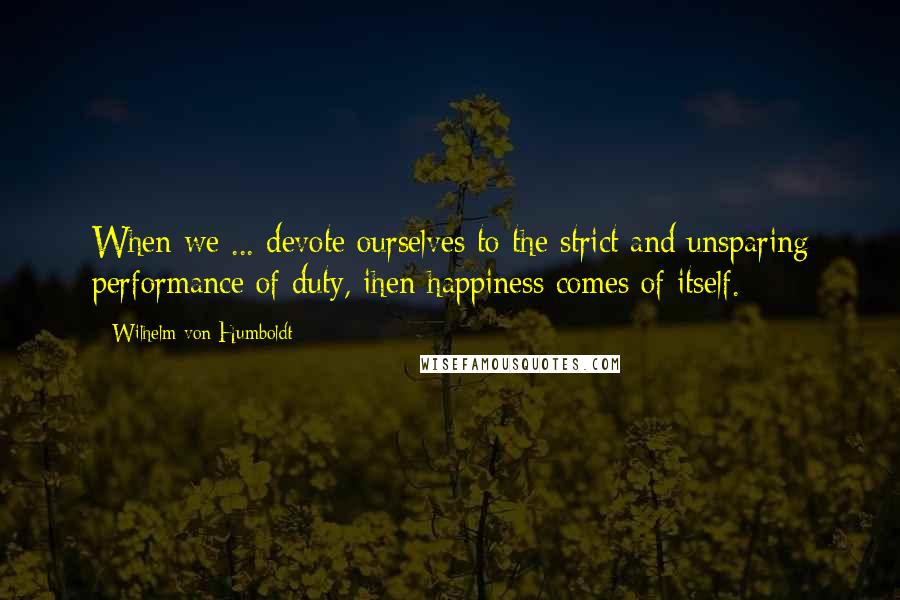 When we ... devote ourselves to the strict and unsparing performance of duty, ihen happiness comes of itself.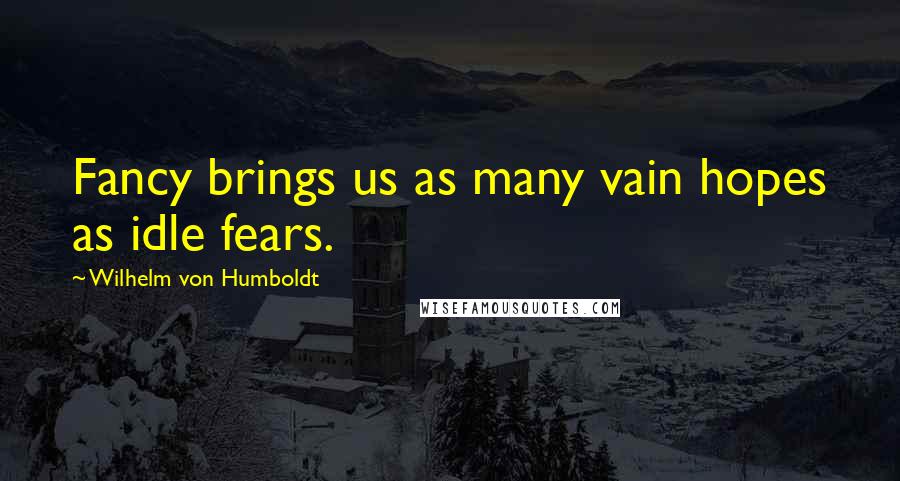 Fancy brings us as many vain hopes as idle fears.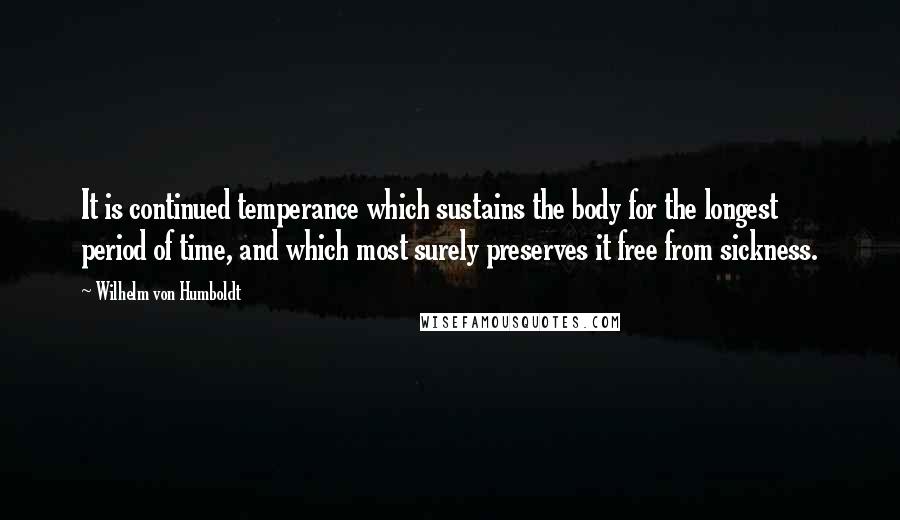 It is continued temperance which sustains the body for the longest period of time, and which most surely preserves it free from sickness.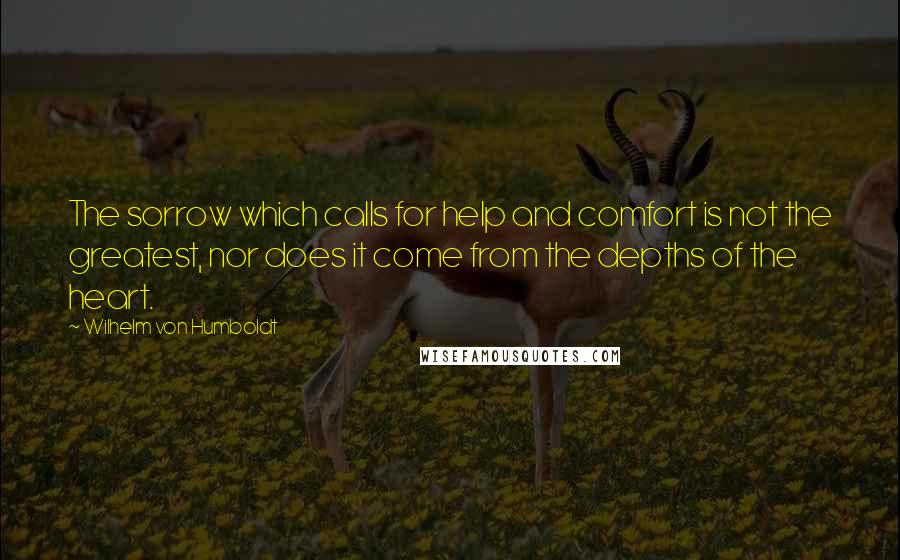 The sorrow which calls for help and comfort is not the greatest, nor does it come from the depths of the heart.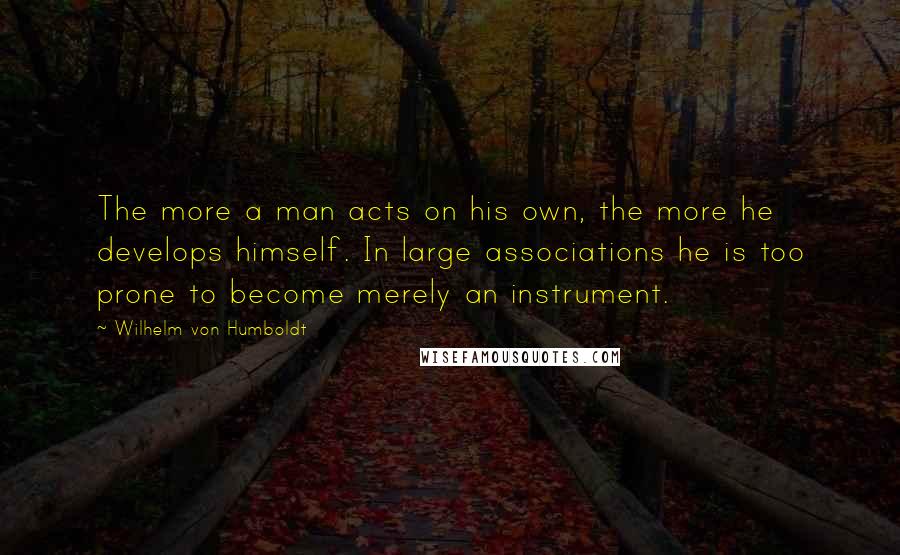 The more a man acts on his own, the more he develops himself. In large associations he is too prone to become merely an instrument.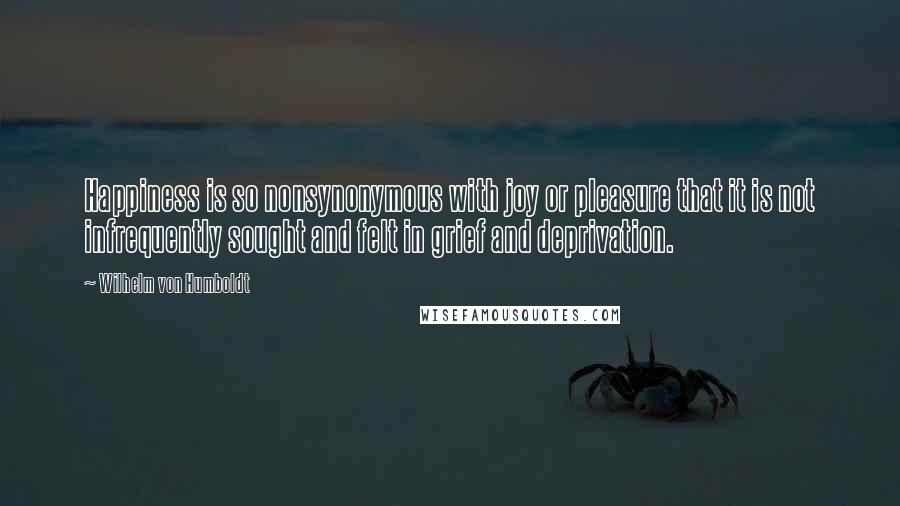 Happiness is so nonsynonymous with joy or pleasure that it is not infrequently sought and felt in grief and deprivation.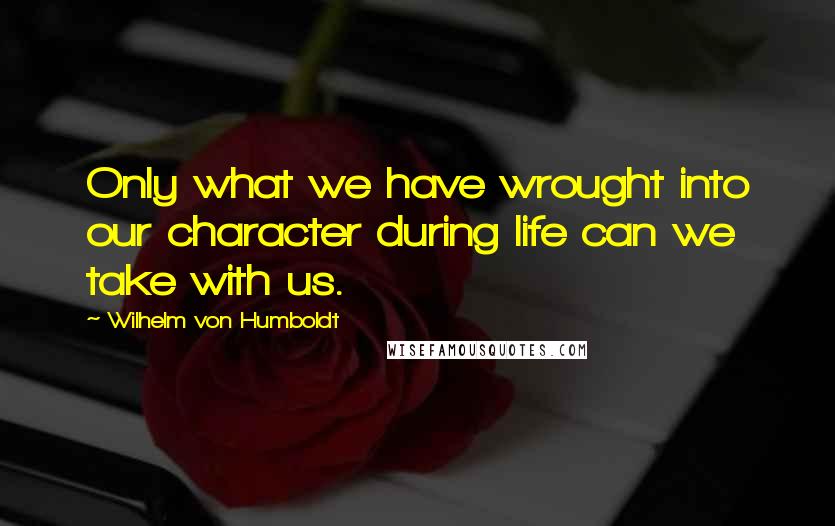 Only what we have wrought into our character during life can we take with us.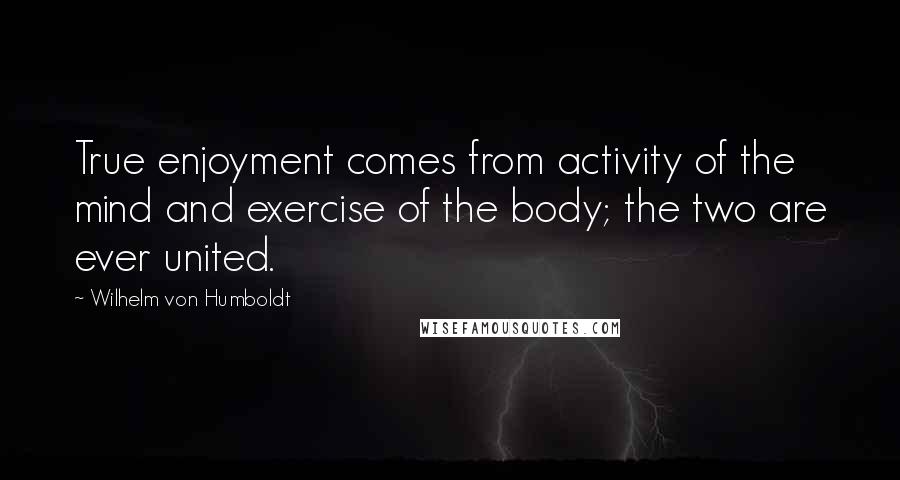 True enjoyment comes from activity of the mind and exercise of the body; the two are ever united.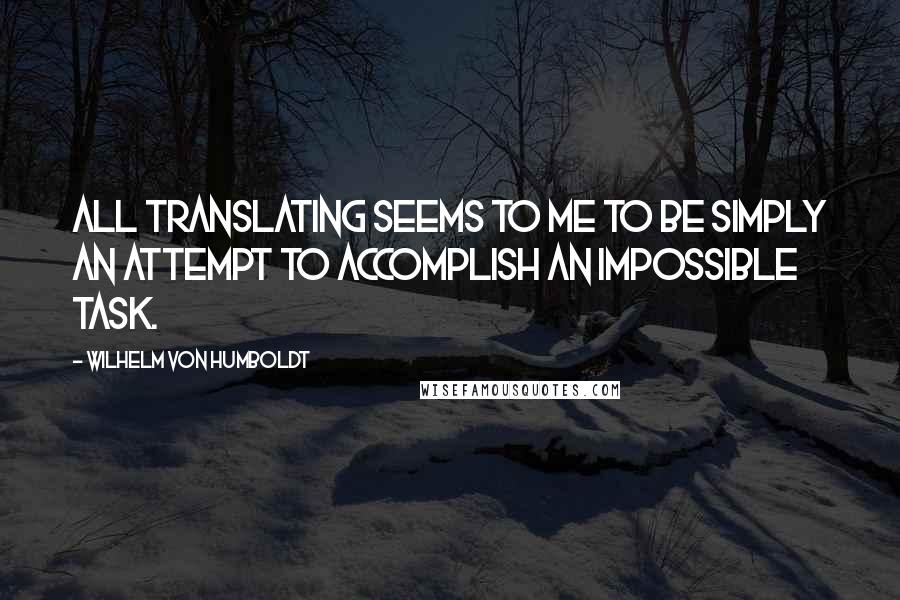 All translating seems to me to be simply an attempt to accomplish an impossible task.