Victoria Laurie Quotes
Top 14 wise famous quotes and sayings by Victoria Laurie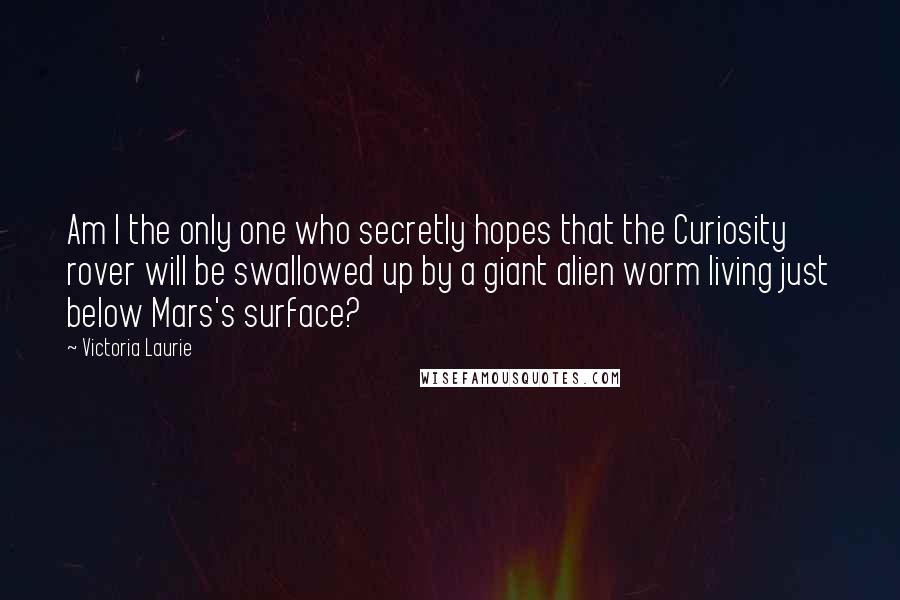 Am I the only one who secretly hopes that the Curiosity rover will be swallowed up by a giant alien worm living just below Mars's surface?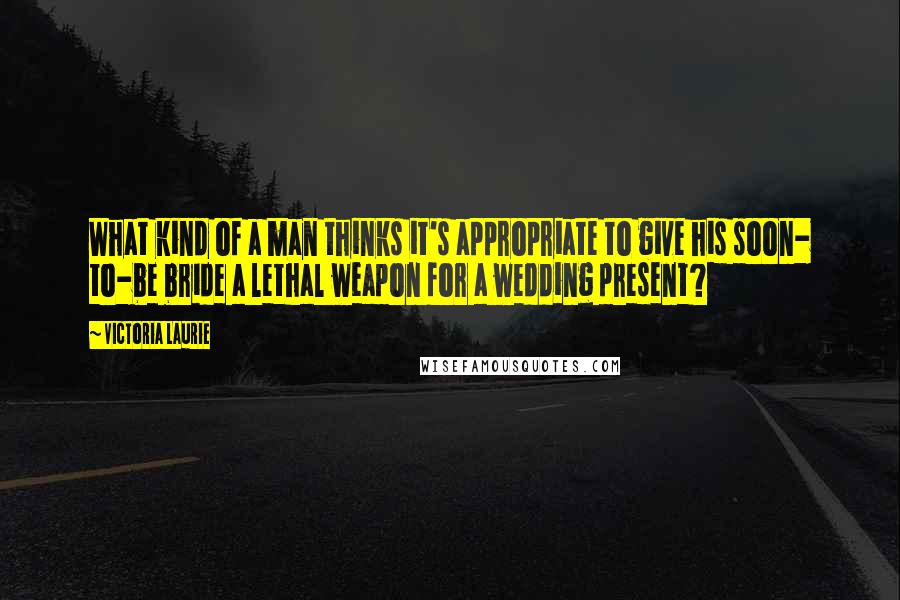 What kind of a man thinks it's appropriate to give his soon- to-be bride a lethal weapon for a wedding present?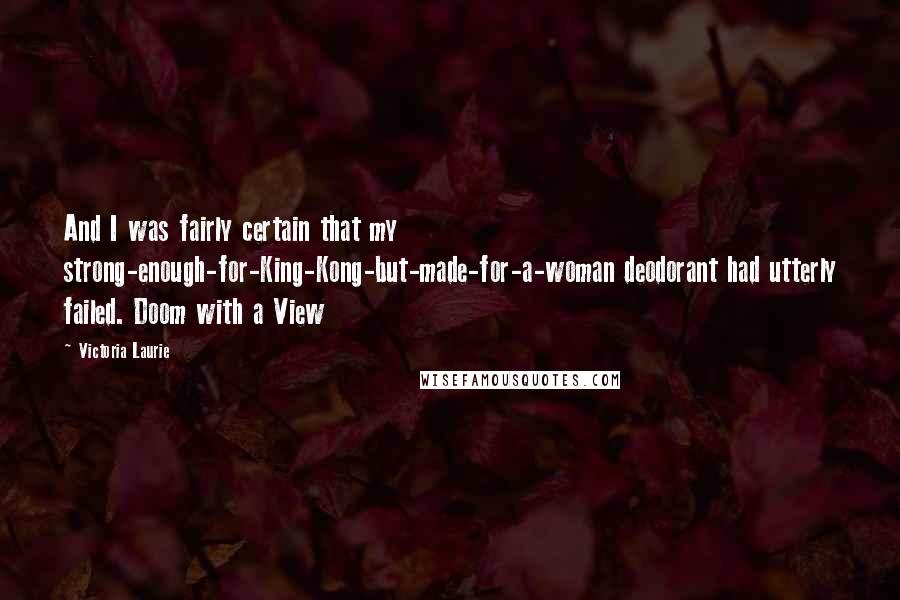 And I was fairly certain that my strong-enough-for-King-Kong-but-made-for-a-woman deodorant had utterly failed.
Doom with a View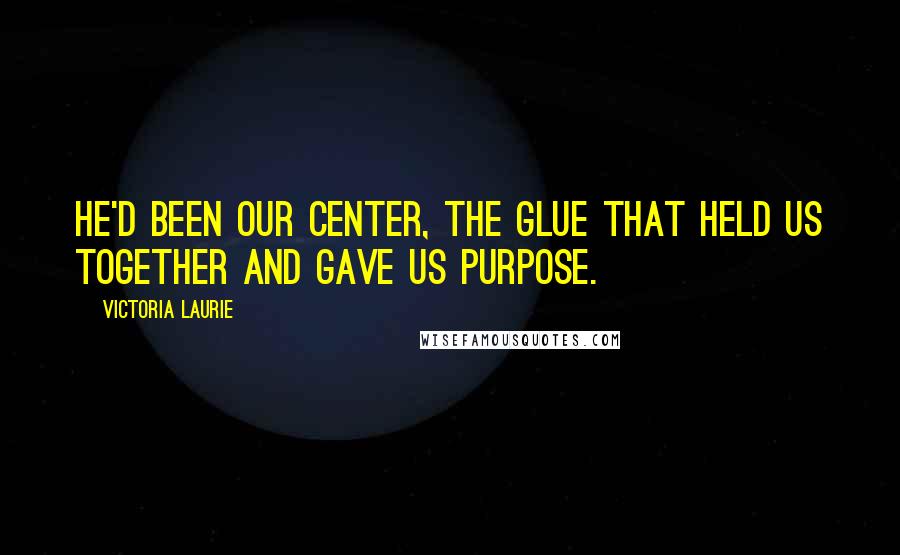 He'd been our center, the glue that held us together and gave us purpose.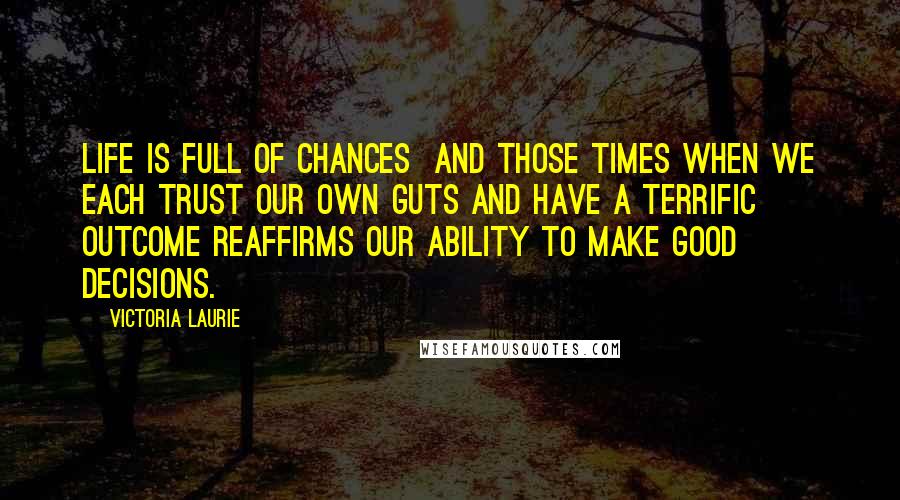 Life is full of chances
and those times when we each trust our own guts and have a terrific outcome reaffirms our ability to make good decisions.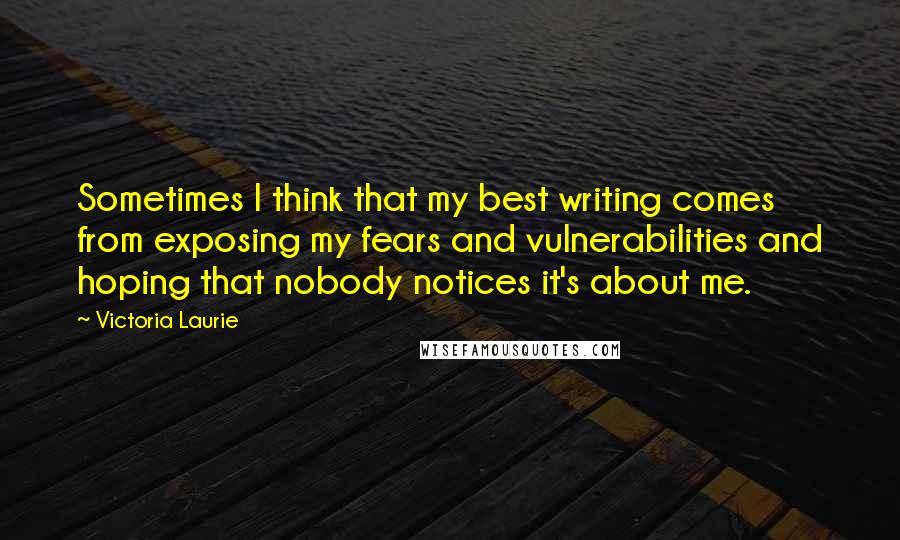 Sometimes I think that my best writing comes from exposing my fears and vulnerabilities and hoping that nobody notices it's about me.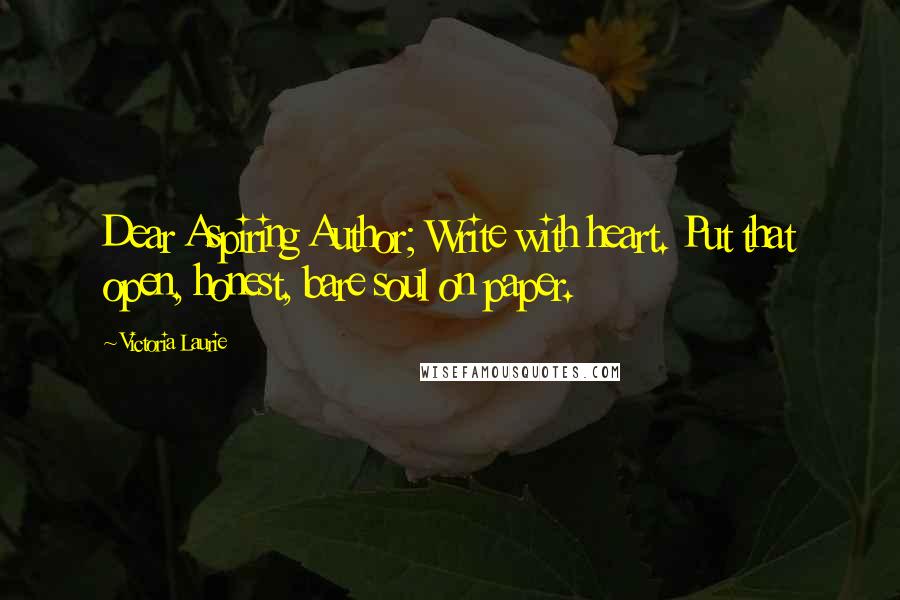 Dear Aspiring Author; Write with heart. Put that open, honest, bare soul on paper.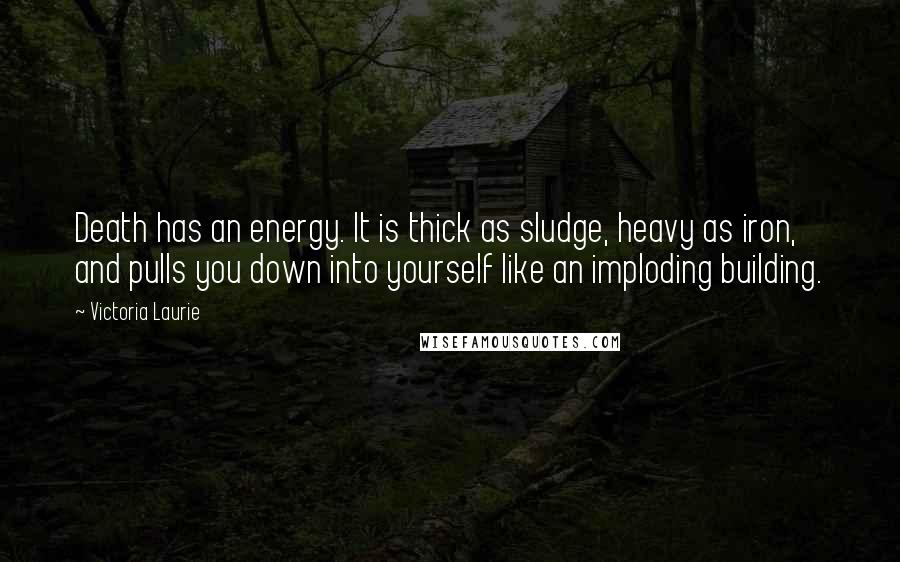 Death has an energy. It is thick as sludge, heavy as iron, and pulls you down into yourself like an imploding building.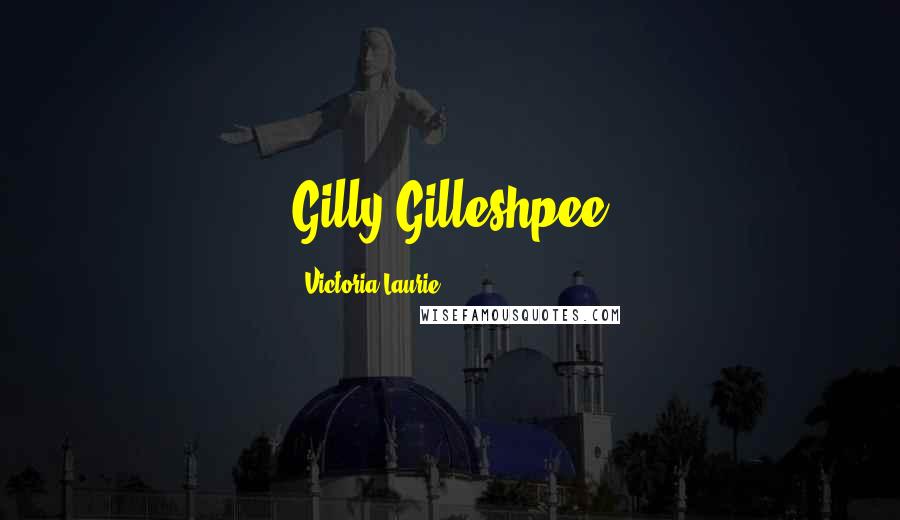 Gilly Gilleshpee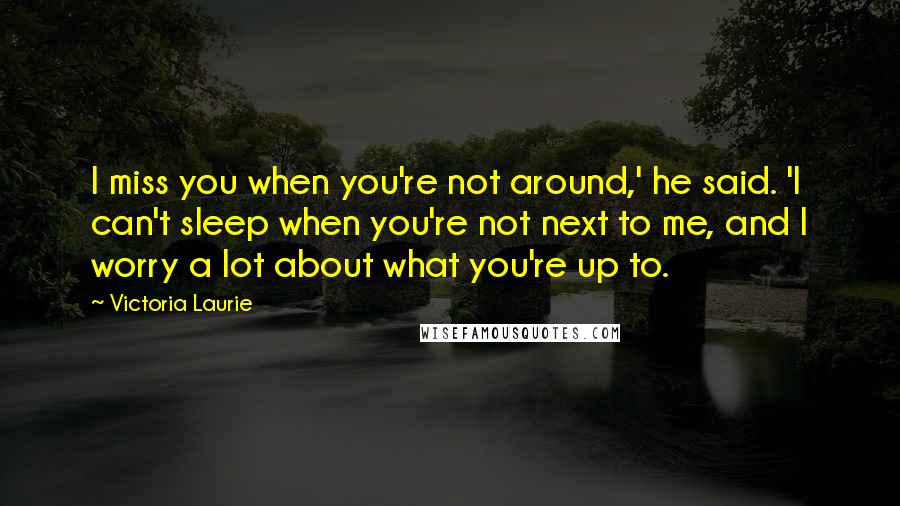 I miss you when you're not around,' he said. 'I can't sleep when you're not next to me, and I worry a lot about what you're up to.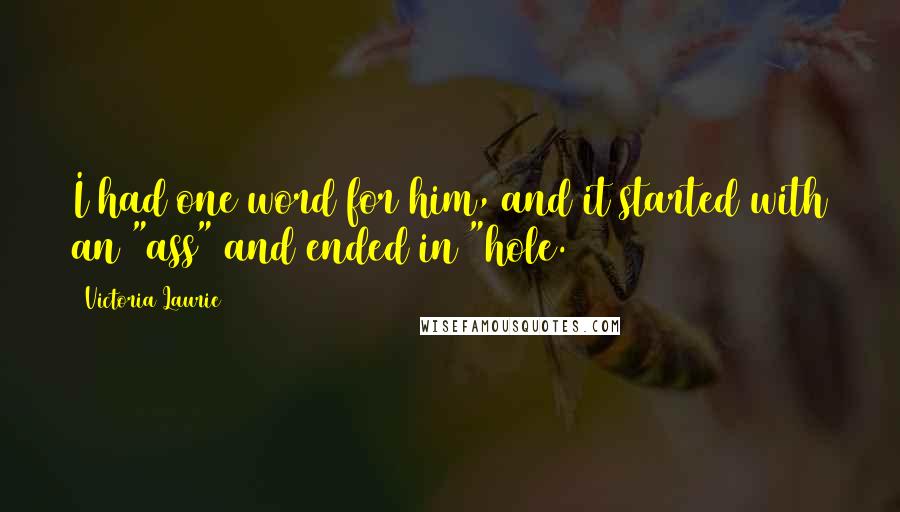 I had one word for him, and it started with an "ass" and ended in "hole.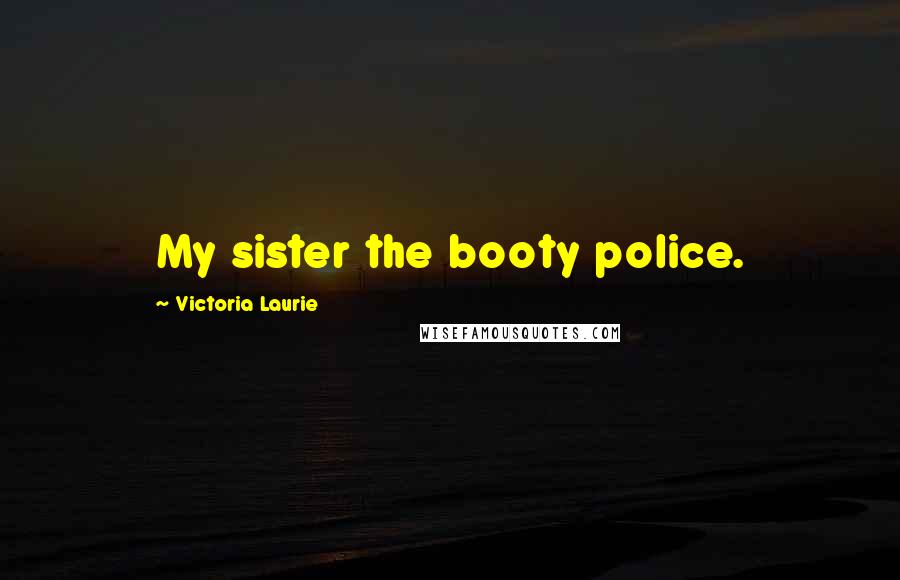 My sister the booty police.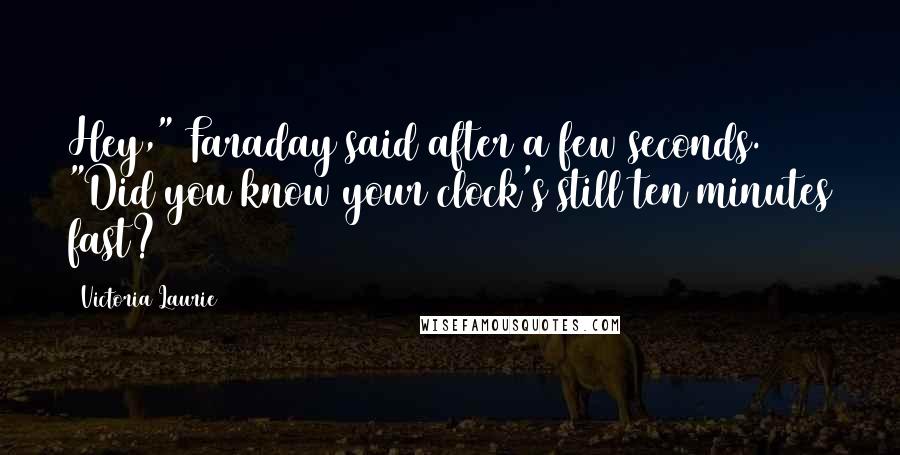 Hey," Faraday said after a few seconds. "Did you know your clock's still ten minutes fast?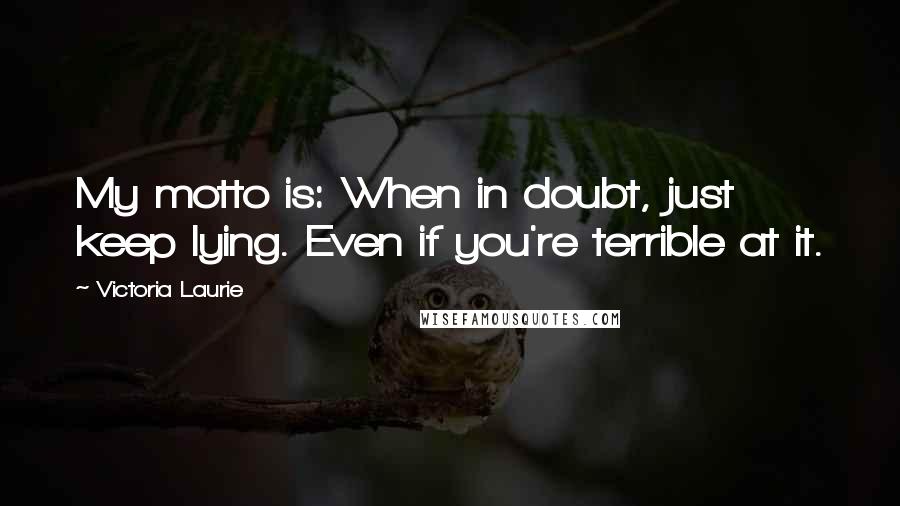 My motto is: When in doubt, just keep lying. Even if you're terrible at it.