Trudy Wallis Quotes
Top 8 wise famous quotes and sayings by Trudy Wallis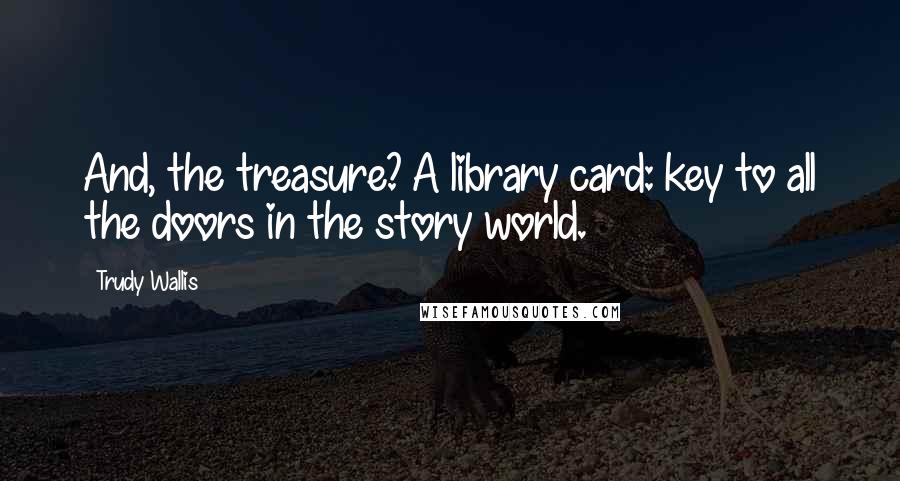 And, the treasure? A library card: key to all the doors in the story world.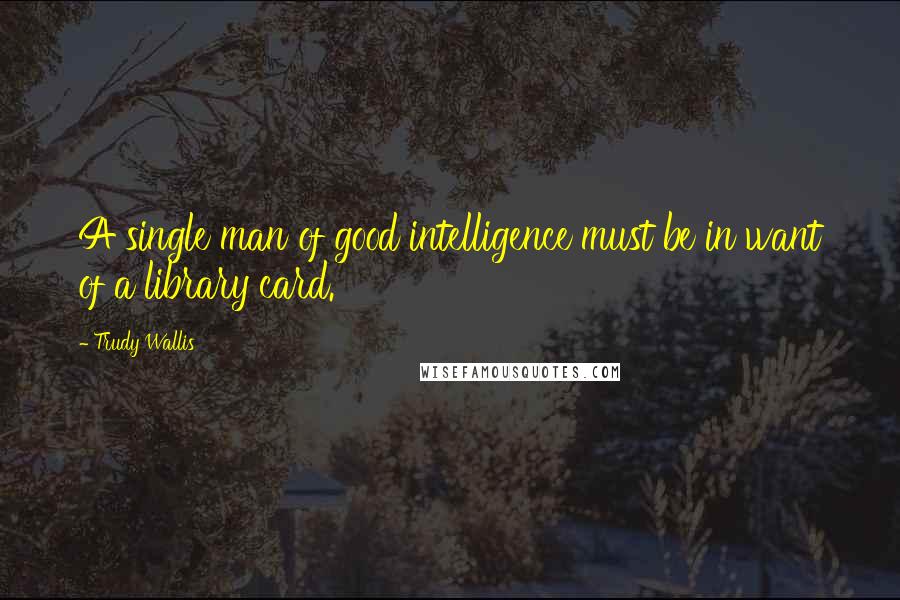 A single man of good intelligence must be in want of a library card.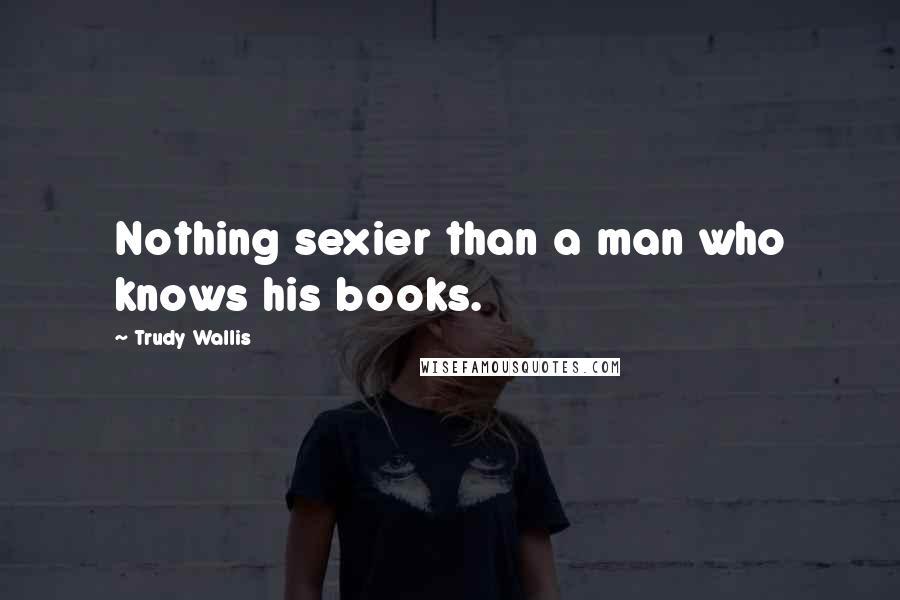 Nothing sexier than a man who knows his books.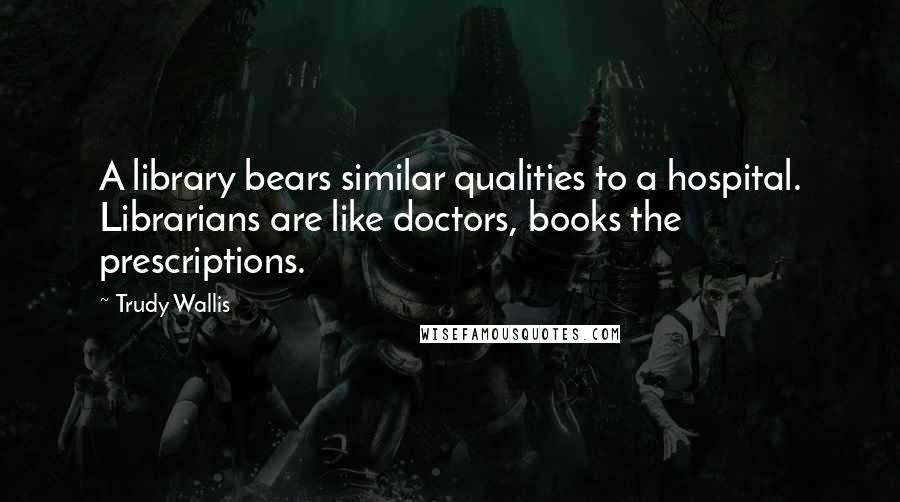 A library bears similar qualities to a hospital. Librarians are like doctors, books the prescriptions.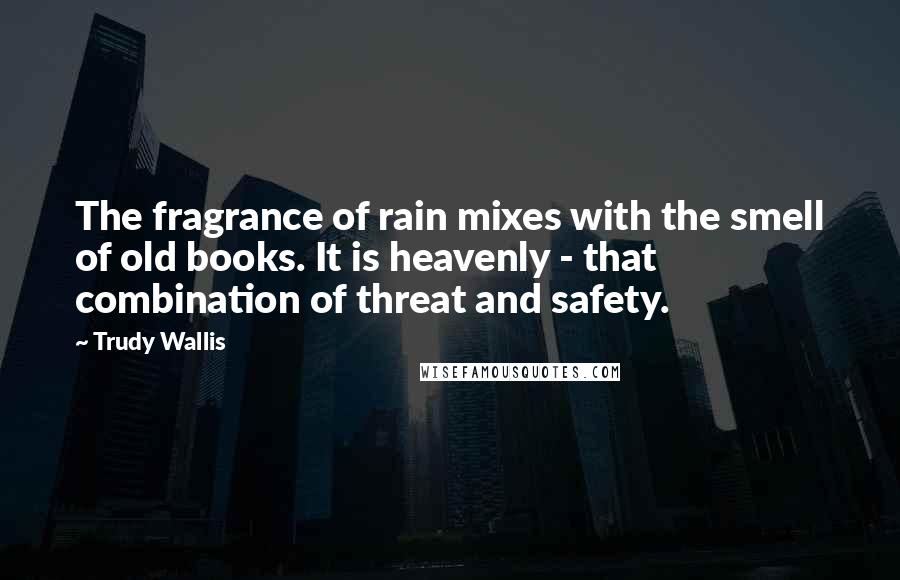 The fragrance of rain mixes with the smell of old books. It is heavenly - that combination of threat and safety.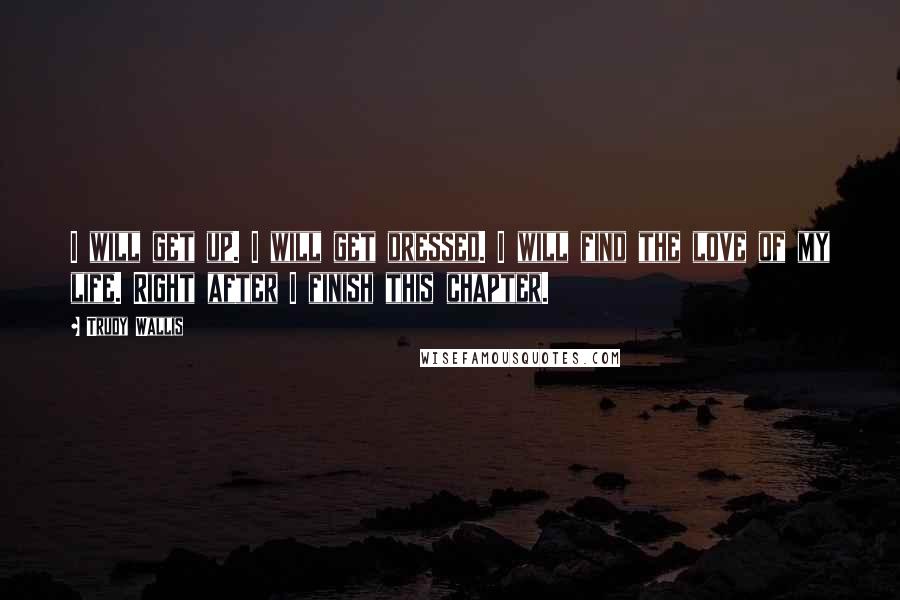 I will get up. I will get dressed. I will find the love of my life. Right after I finish this chapter.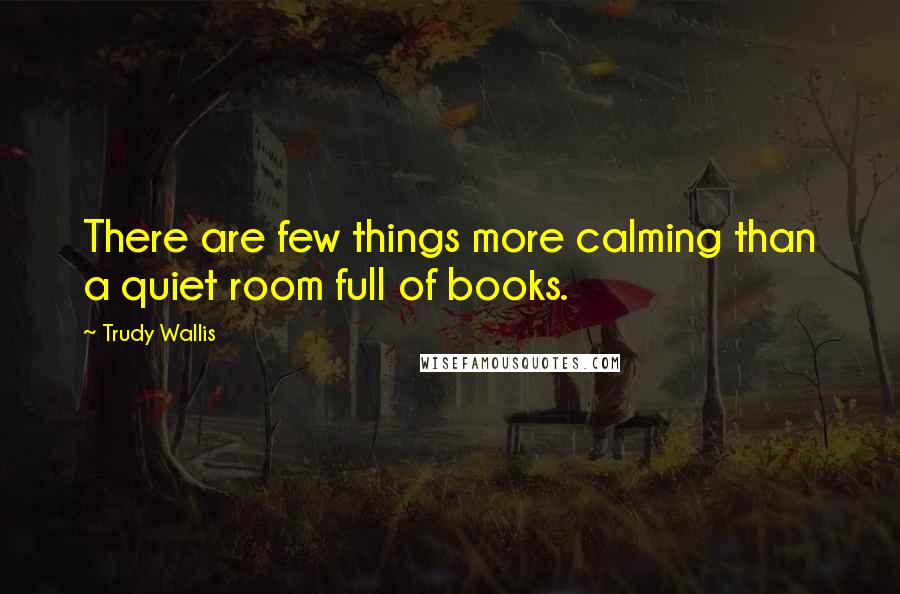 There are few things more calming than a quiet room full of books.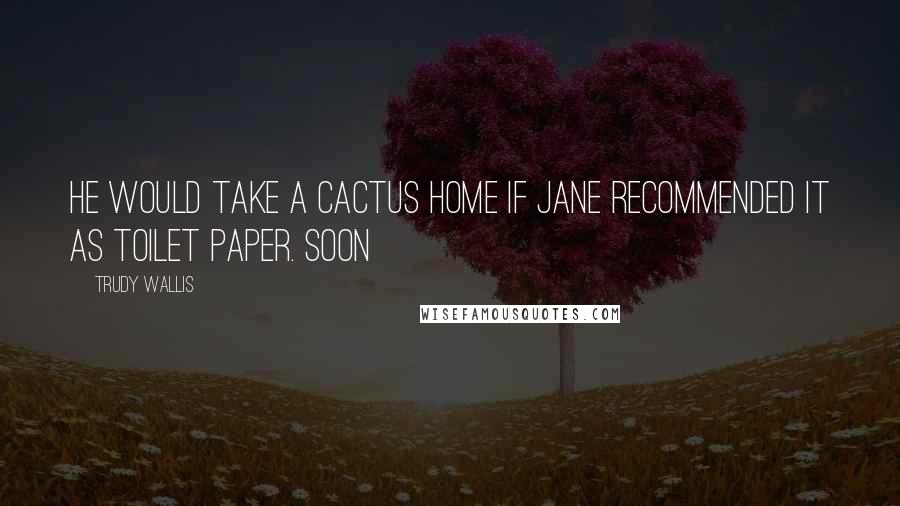 He would take a cactus home if Jane recommended it as toilet paper. Soon