Tomorrow Is Beautiful Quotes
Collection of top 20 famous quotes about Tomorrow Is Beautiful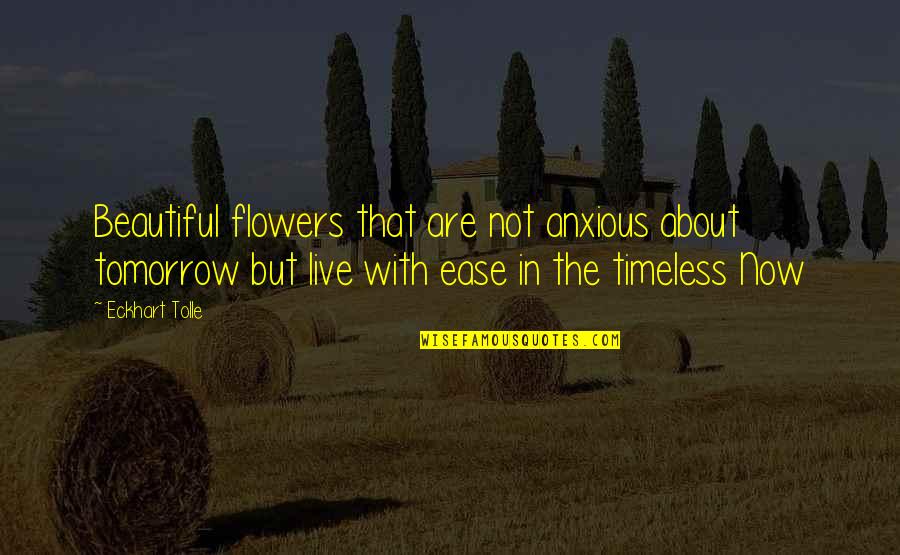 Beautiful flowers that are not anxious about tomorrow but live with ease in the timeless Now
—
Eckhart Tolle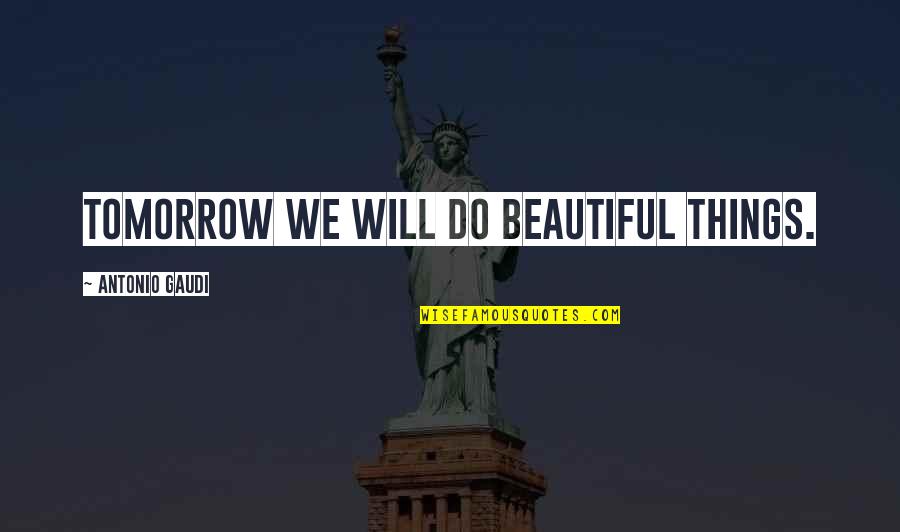 Tomorrow we will do beautiful things.
—
Antonio Gaudi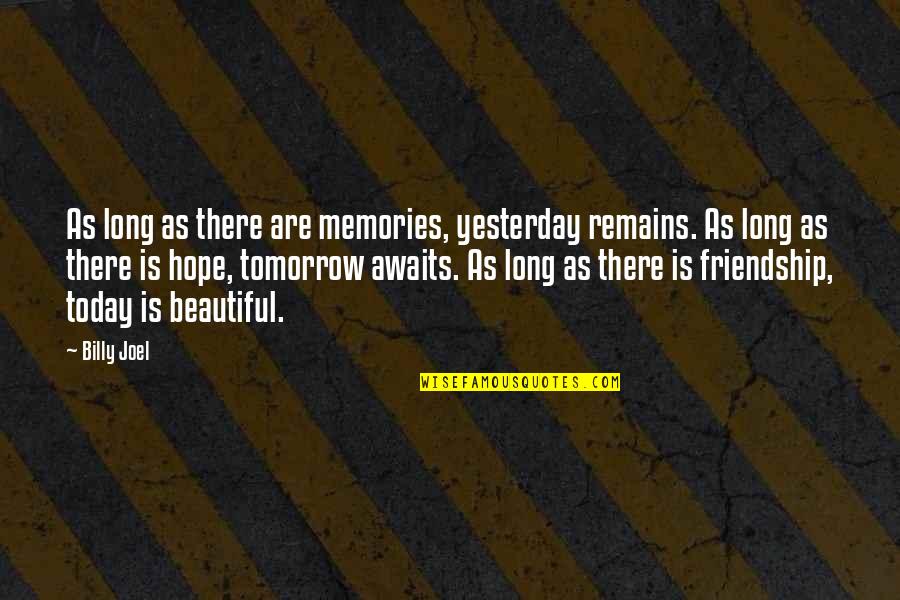 As long as there are memories, yesterday remains. As long as there is hope, tomorrow awaits. As long as there is friendship, today is beautiful.
—
Billy Joel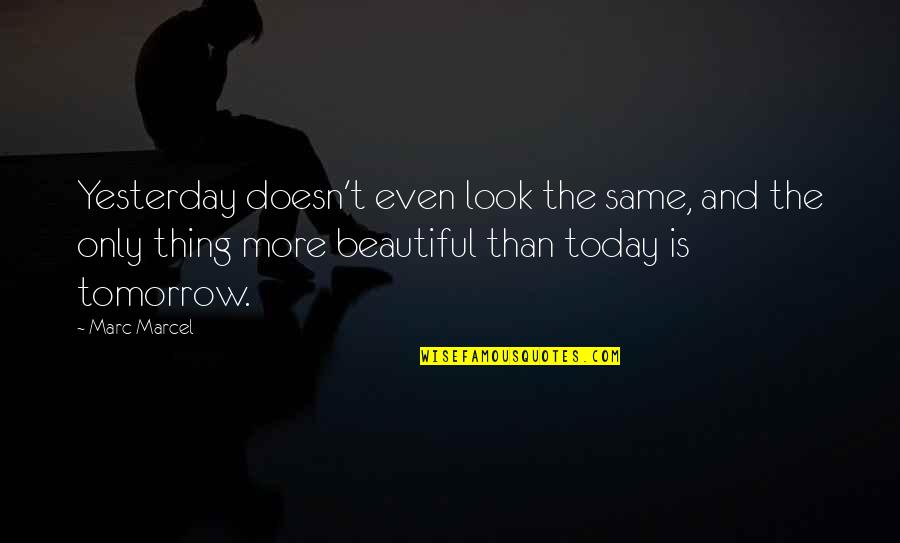 Yesterday doesn't even look the same, and the only thing more beautiful than today is tomorrow.
—
Marc Marcel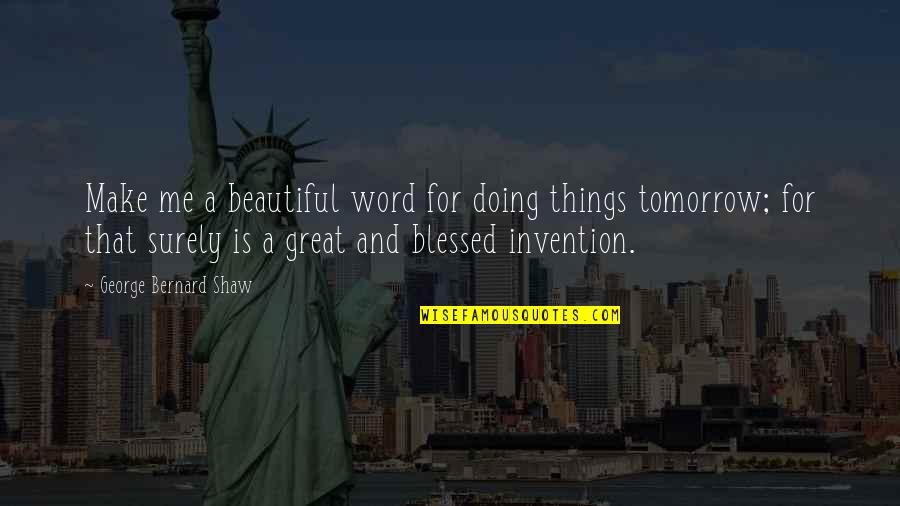 Make me a beautiful word for doing things tomorrow; for that surely is a great and blessed invention.
—
George Bernard Shaw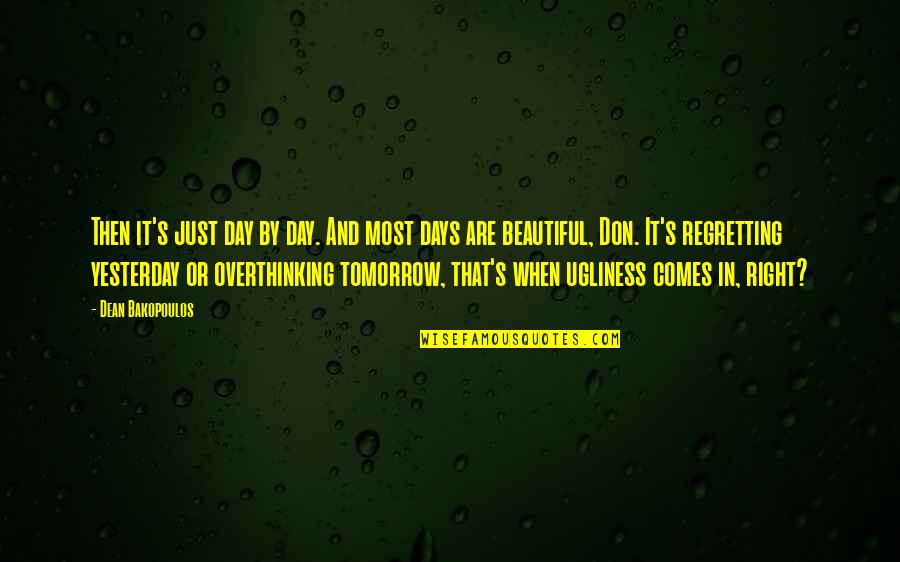 Then it's just day by day. And most days are beautiful, Don. It's regretting yesterday or overthinking tomorrow, that's when ugliness comes in, right? —
Dean Bakopoulos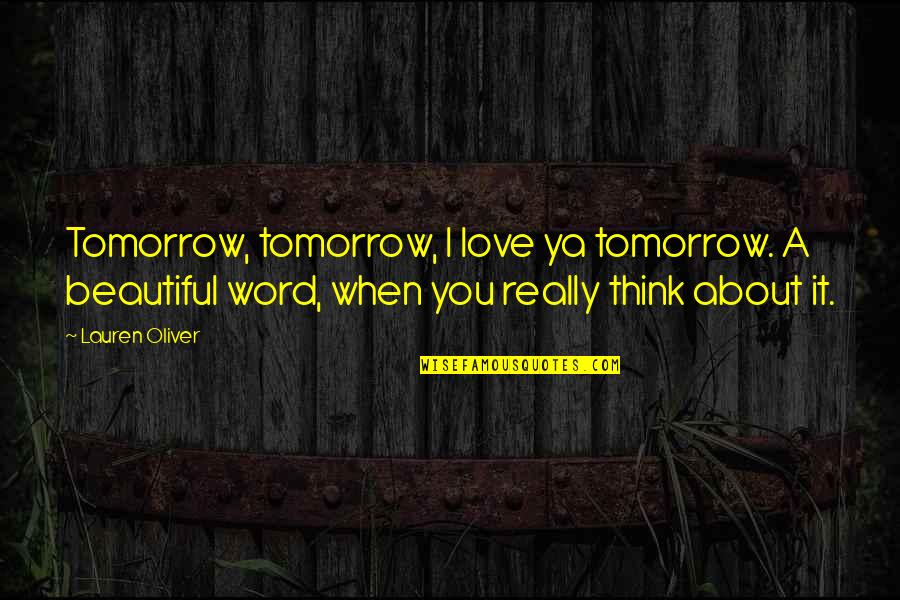 Tomorrow, tomorrow, I love ya tomorrow. A beautiful word, when you really think about it. —
Lauren Oliver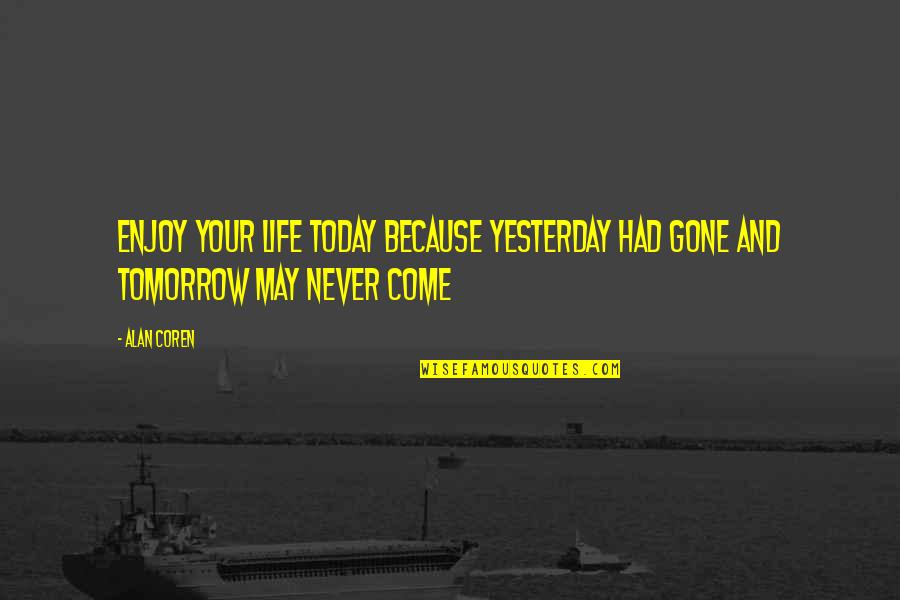 Enjoy your life today because yesterday had gone and tomorrow may never come —
Alan Coren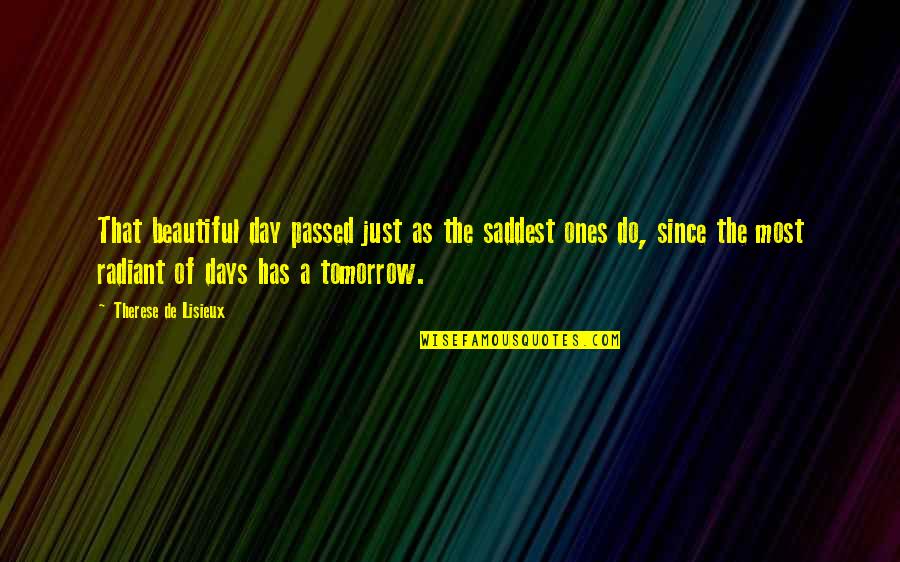 That beautiful day passed just as the saddest ones do, since the most radiant of days has a tomorrow. —
Therese De Lisieux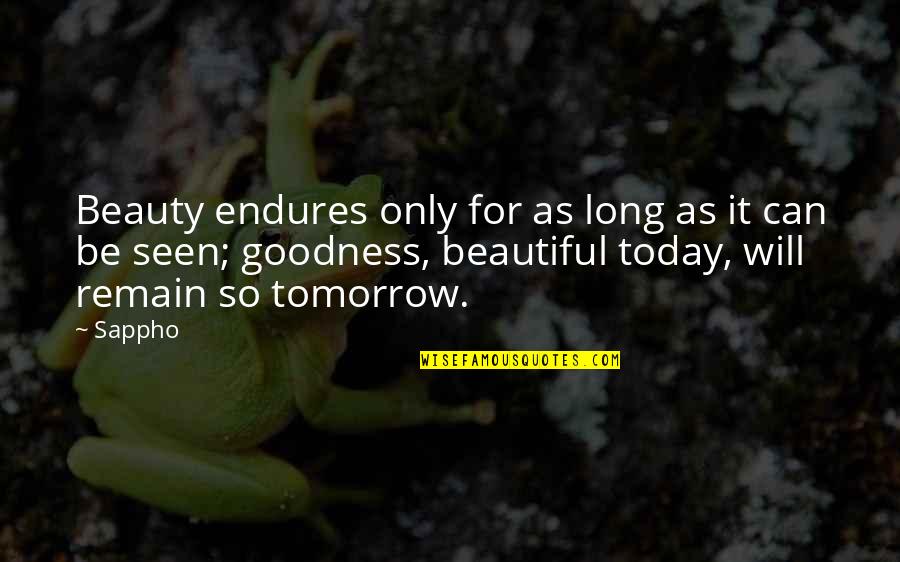 Beauty endures only for as long as it can be seen; goodness, beautiful today, will remain so tomorrow. —
Sappho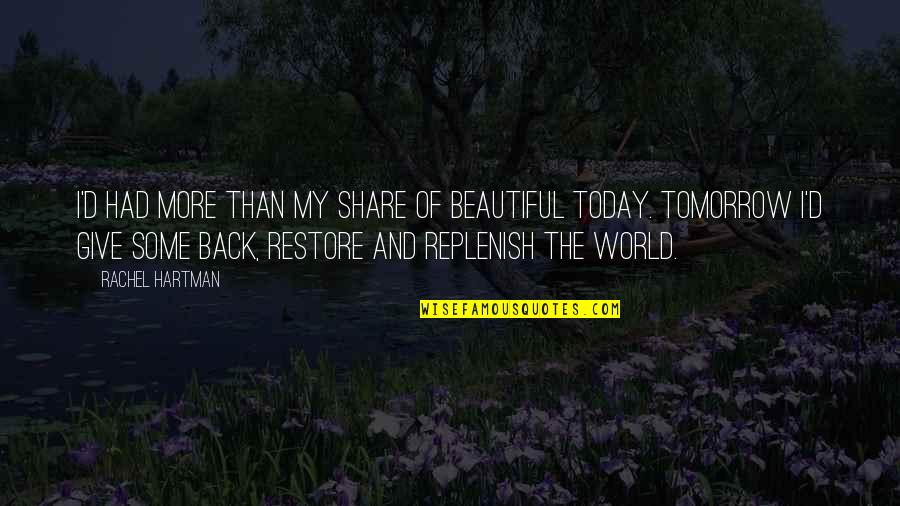 I'd had more than my share of beautiful today. Tomorrow I'd give some back, restore and replenish the world. —
Rachel Hartman
Tomorrow is a new beginning. Embrace the light of a new day, for you have a fresh chance to begin again, to make life beautiful. —
Leon Brown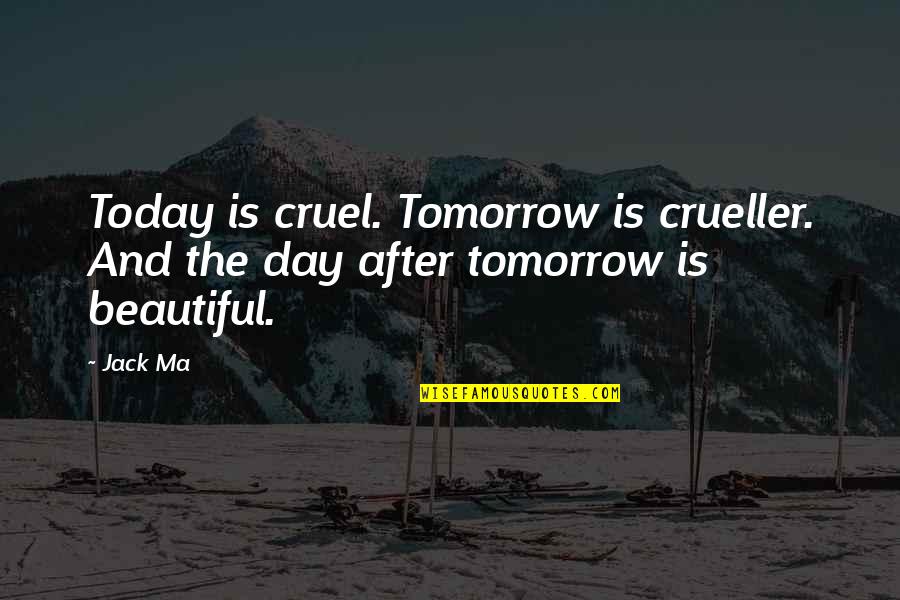 Today is cruel. Tomorrow is crueller. And the day after
tomorrow is beautiful
. —
Jack Ma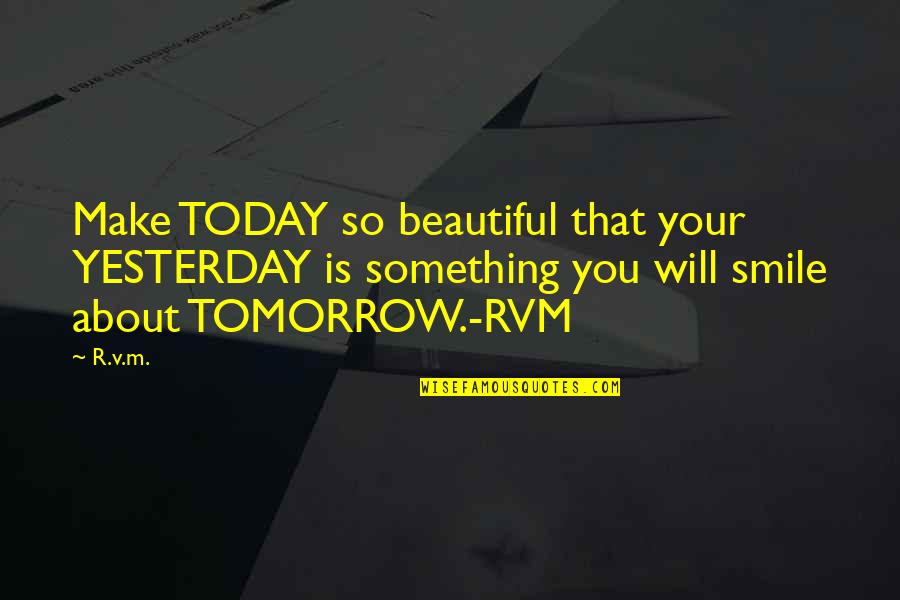 Make TODAY so beautiful that your YESTERDAY is something you will smile about TOMORROW.-RVM —
R.v.m.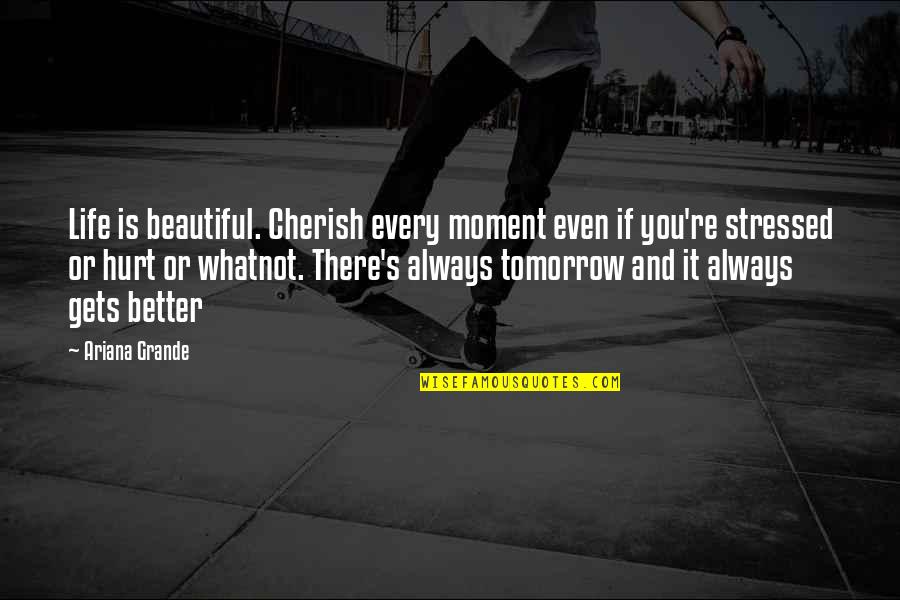 Life is beautiful. Cherish every moment even if you're stressed or hurt or whatnot. There's always tomorrow and it always gets better —
Ariana Grande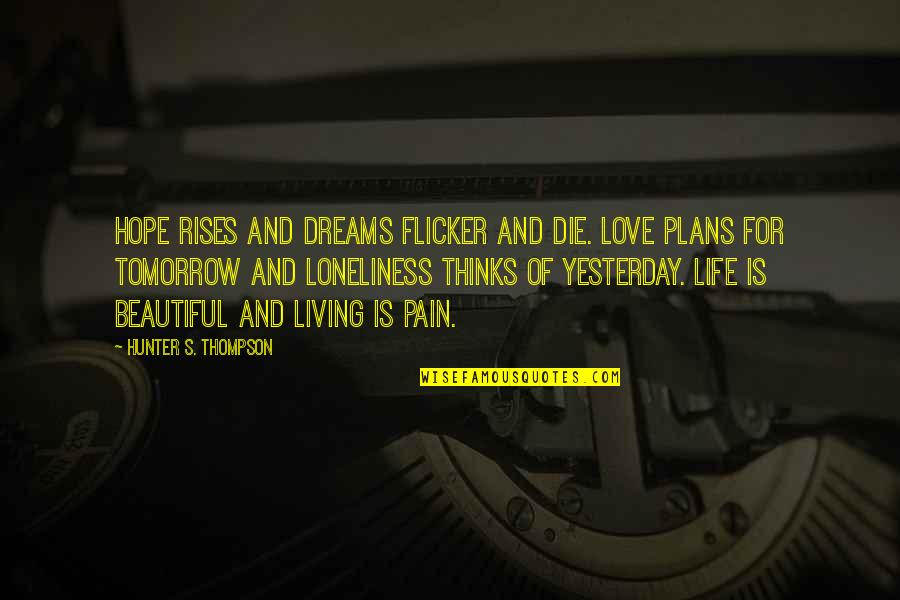 Hope rises and dreams flicker and die. Love plans for tomorrow and loneliness thinks of yesterday. Life is beautiful and living is pain. —
Hunter S. Thompson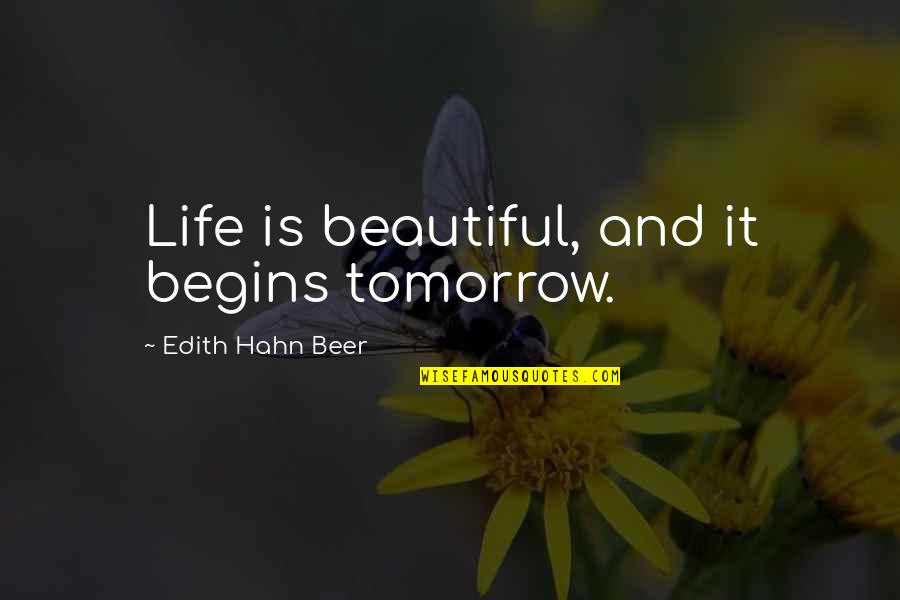 Life is beautiful, and it begins tomorrow. —
Edith Hahn Beer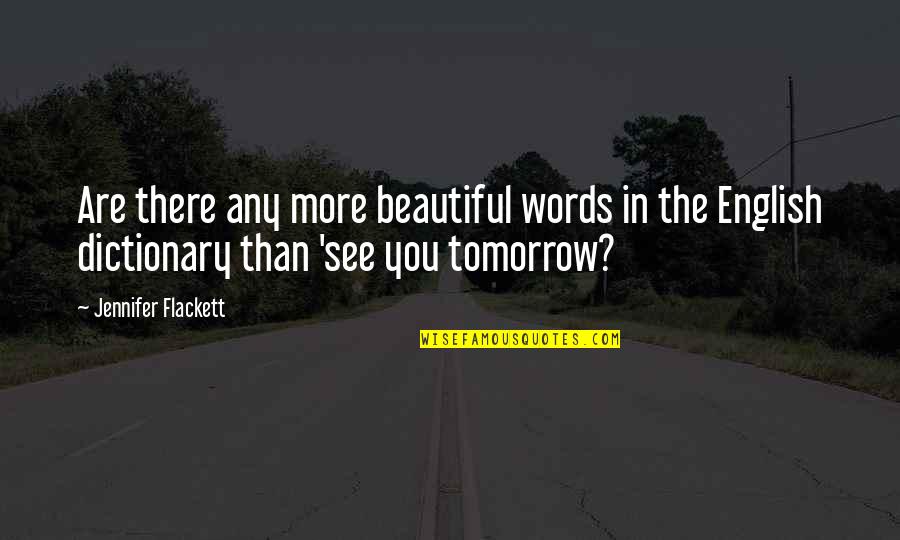 Are there any more beautiful words in the English dictionary than 'see you tomorrow? —
Jennifer Flackett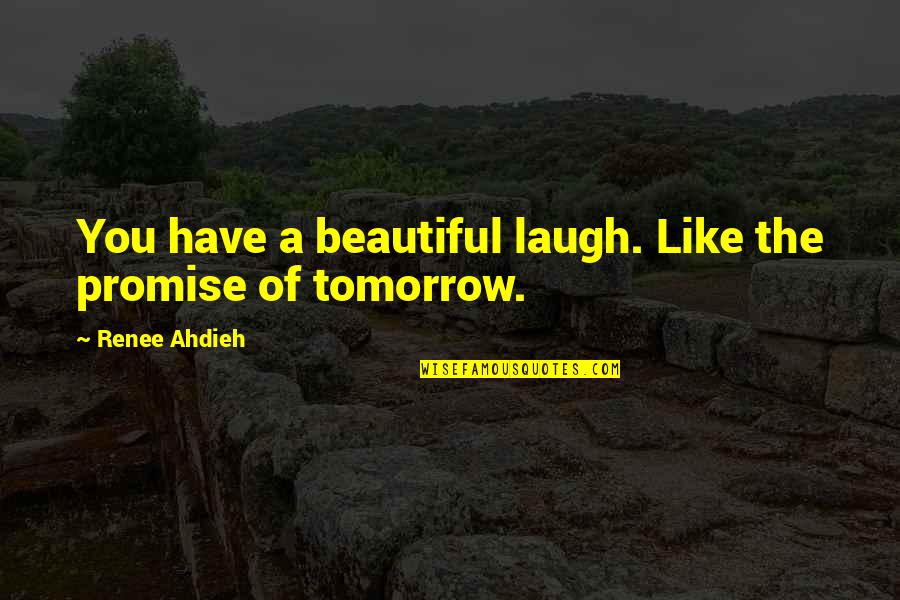 You have a beautiful laugh. Like the promise of tomorrow. —
Renee Ahdieh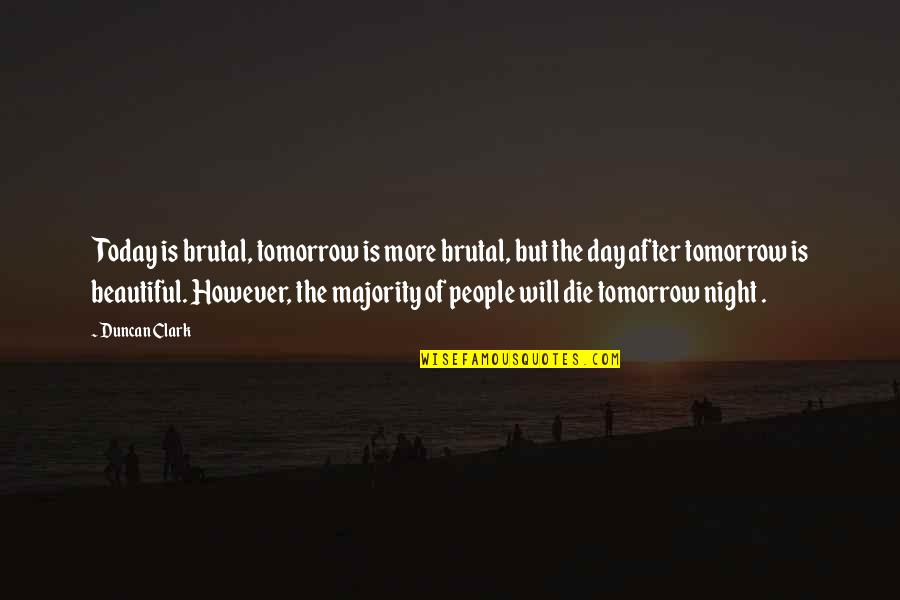 Today is brutal, tomorrow is more brutal, but the day after
tomorrow is beautiful
. However, the majority of people will die tomorrow night . —
Duncan Clark