Torey L. Hayden Quotes
Top 8 wise famous quotes and sayings by Torey L. Hayden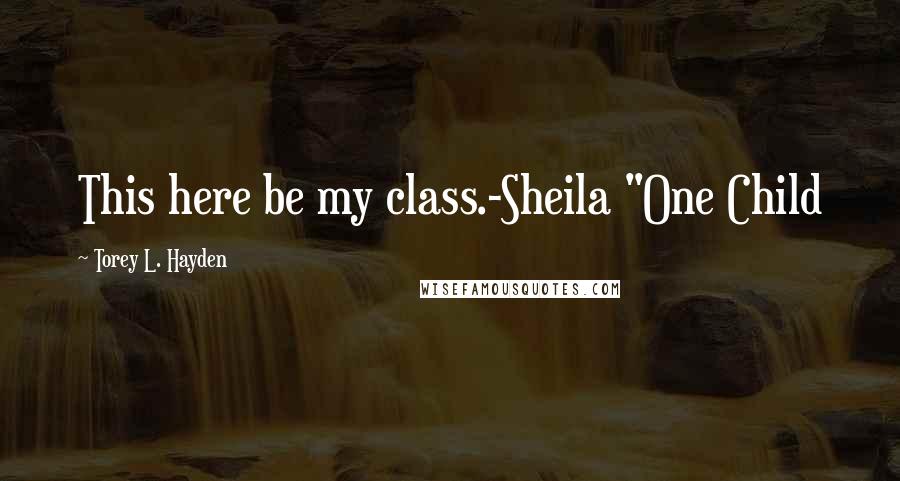 This here be my class.-Sheila "One Child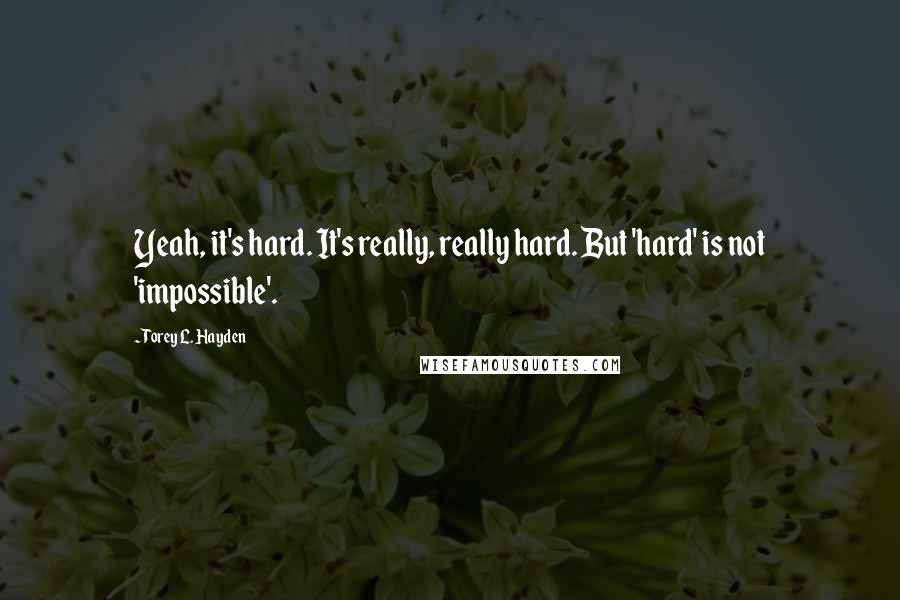 Yeah, it's hard. It's really, really hard. But 'hard' is not 'impossible'.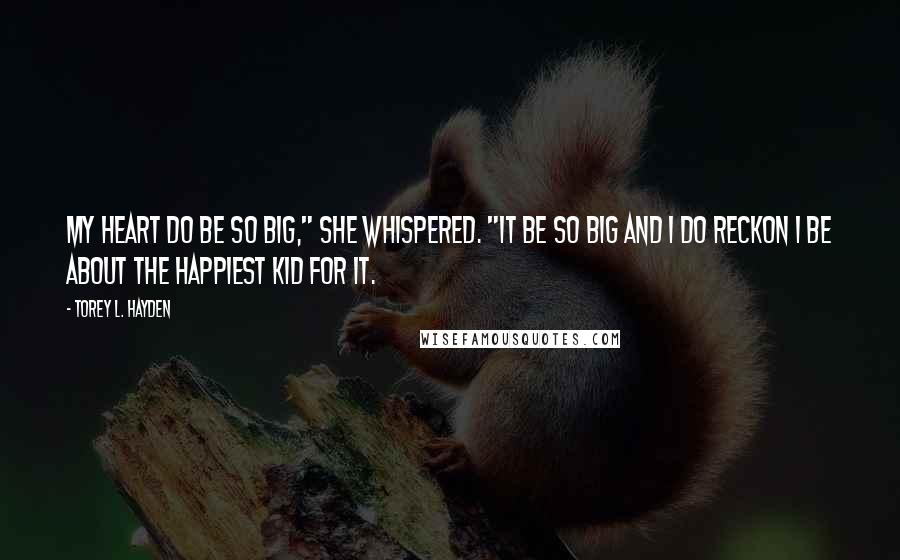 My heart do be so big," she whispered. "It be so big and I do reckon I be about the happiest kid for it.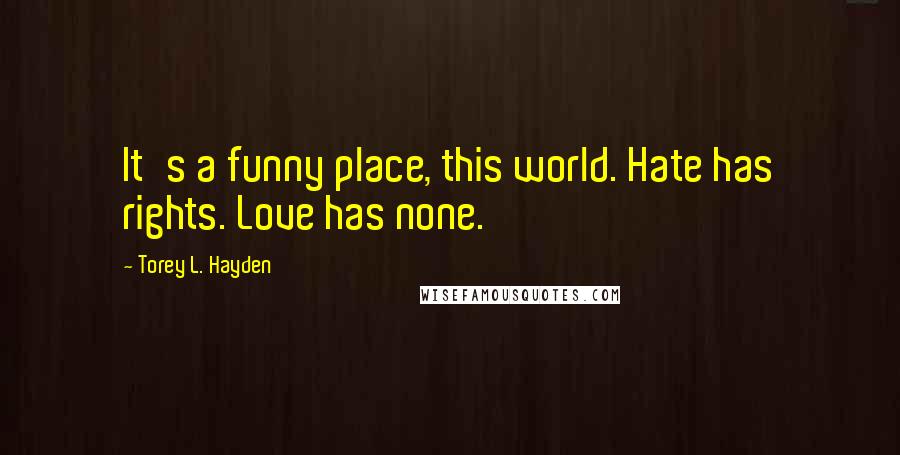 It's a funny place, this world. Hate has rights. Love has none.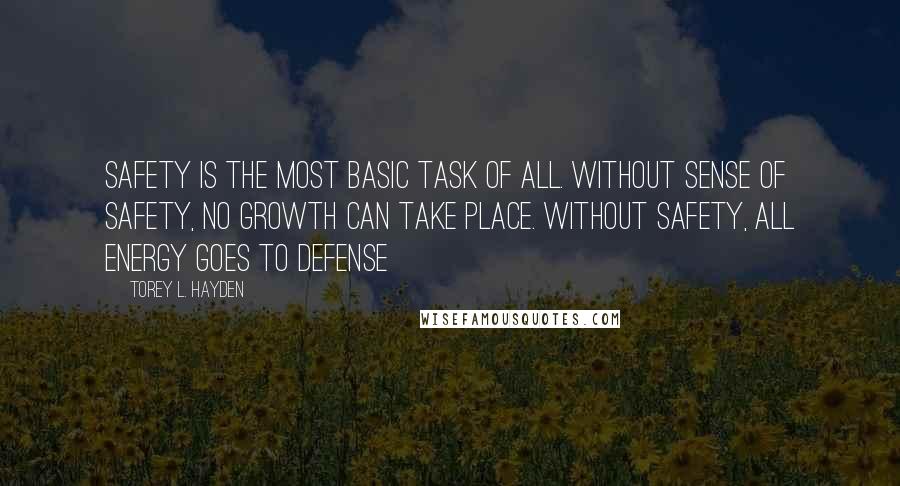 Safety is the most basic task of all. Without sense of safety, no growth can take place. Without safety, all energy goes to defense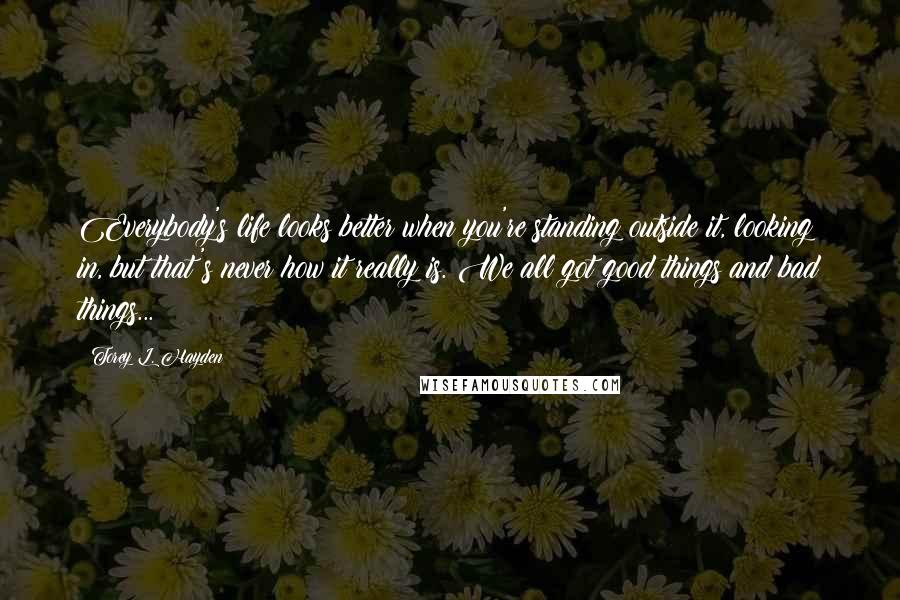 Everybody's life looks better when you're standing outside it, looking in, but that's never how it really is. We all got good things and bad things...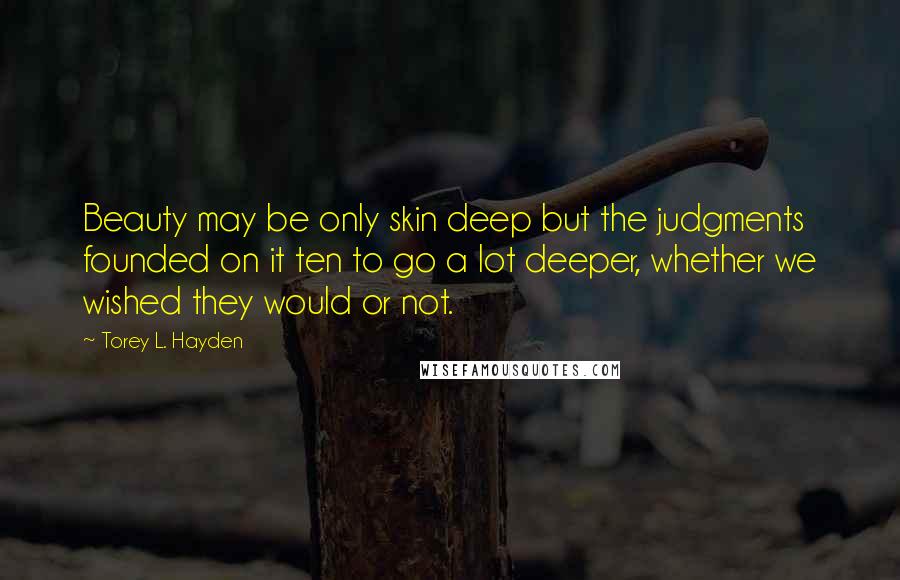 Beauty may be only skin deep but the judgments founded on it ten to go a lot deeper, whether we wished they would or not.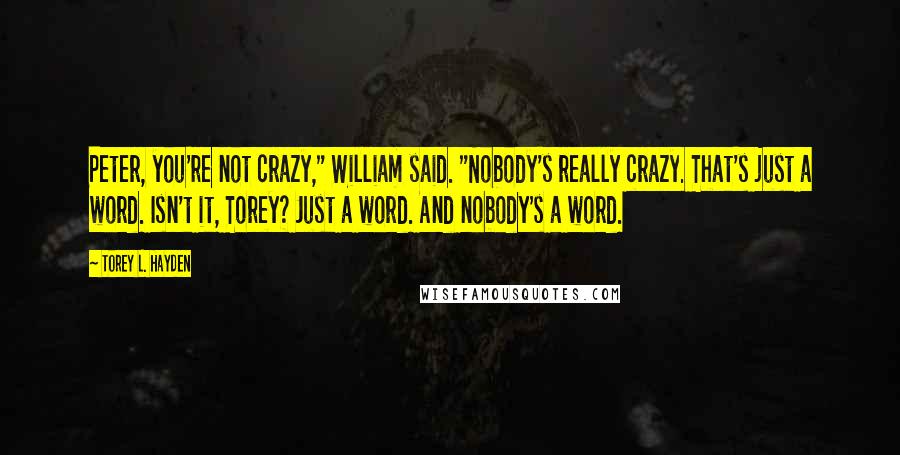 Peter, you're not crazy," William said. "Nobody's really crazy. That's just a word. Isn't it, Torey? Just a word. And nobody's a word.