Steven Herrick Quotes
Top 36 wise famous quotes and sayings by Steven Herrick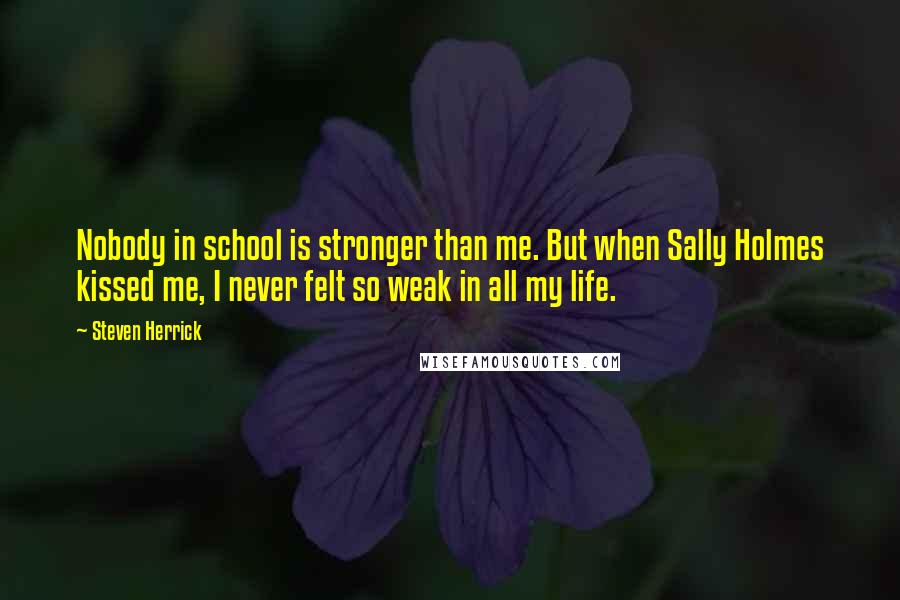 Nobody in school is stronger than me. But when Sally Holmes kissed me, I never felt so weak in all my life.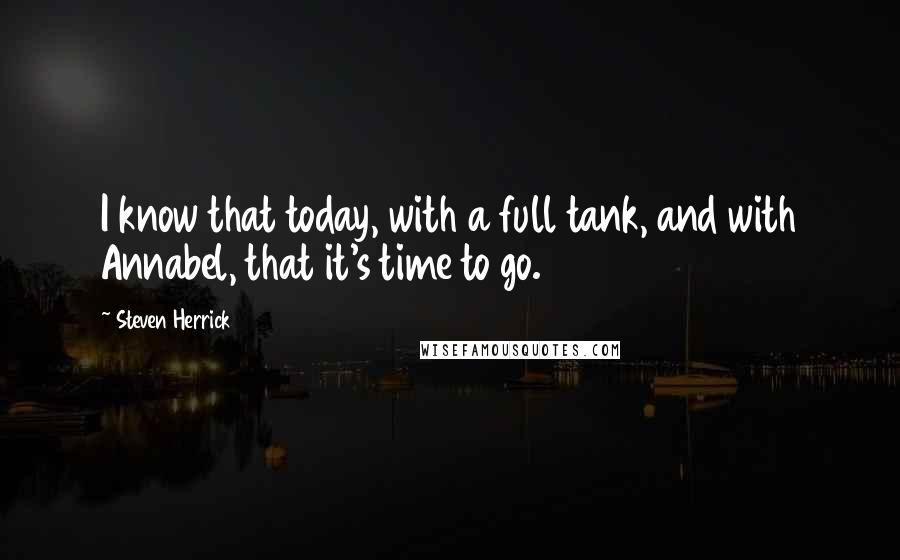 I know that today, with a full tank, and with Annabel, that it's time to go.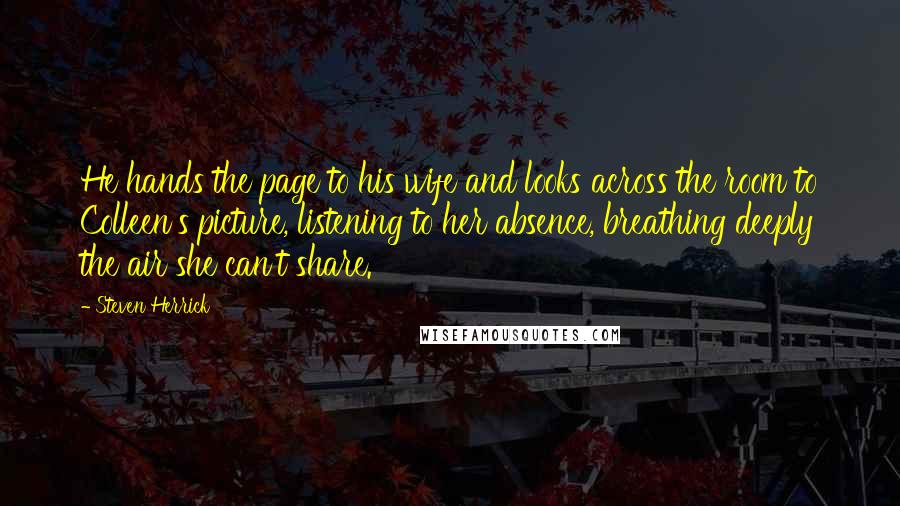 He hands the page to his wife and looks across the room to Colleen's picture, listening to her absence, breathing deeply the air she can't share.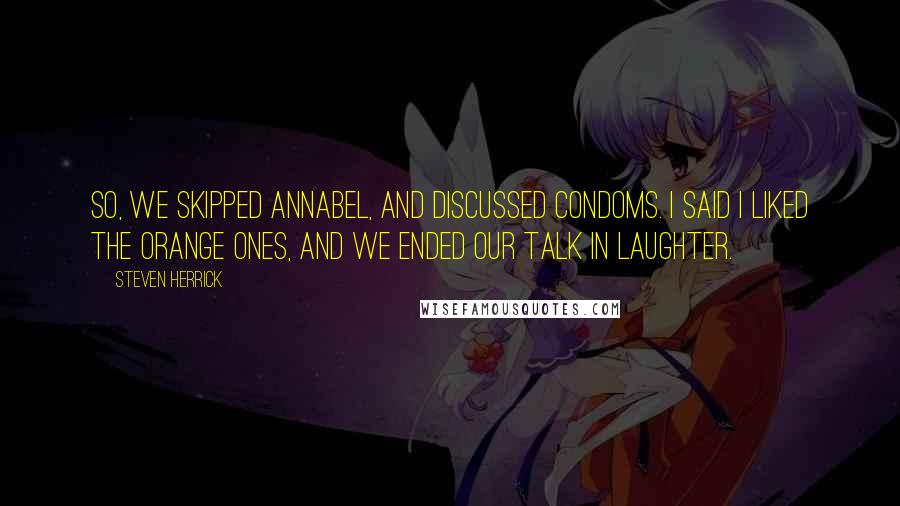 So, we skipped Annabel, and discussed condoms. I said I liked the orange ones, and we ended our talk in laughter.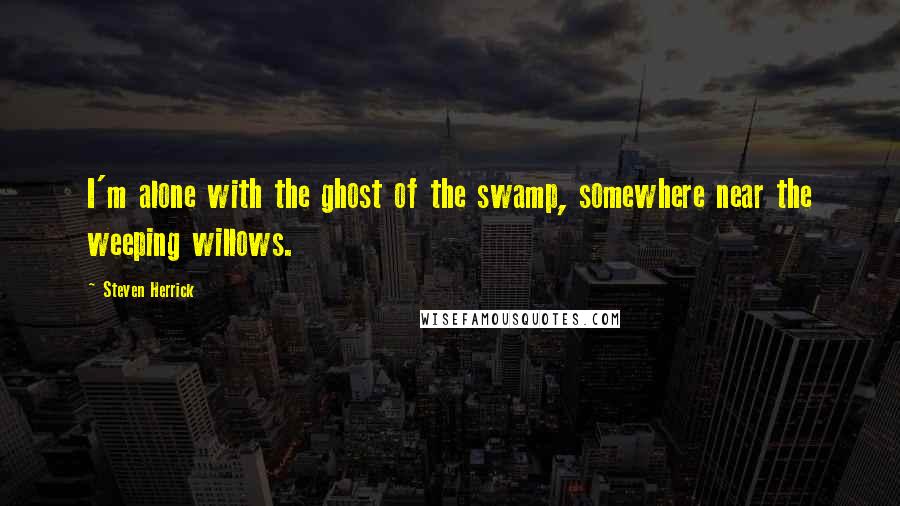 I'm alone with the ghost of the swamp, somewhere near the weeping willows.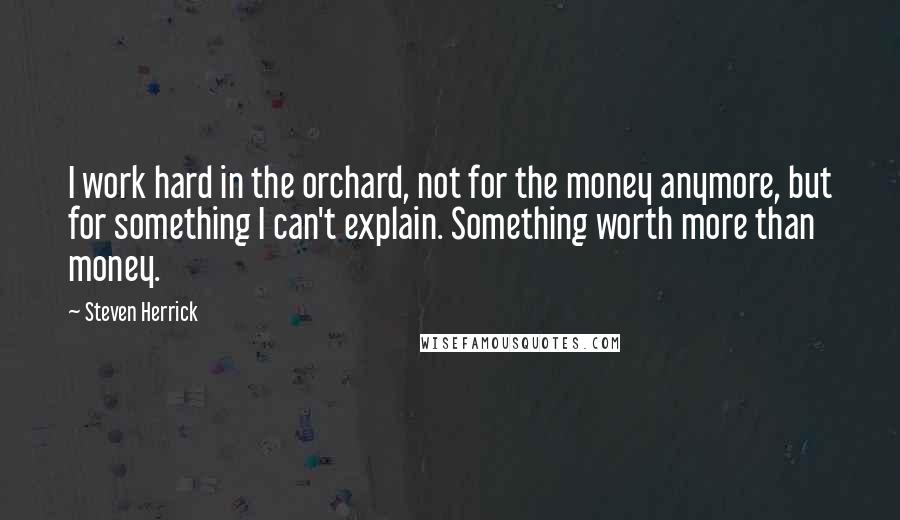 I work hard in the orchard, not for the money anymore, but for something I can't explain. Something worth more than money.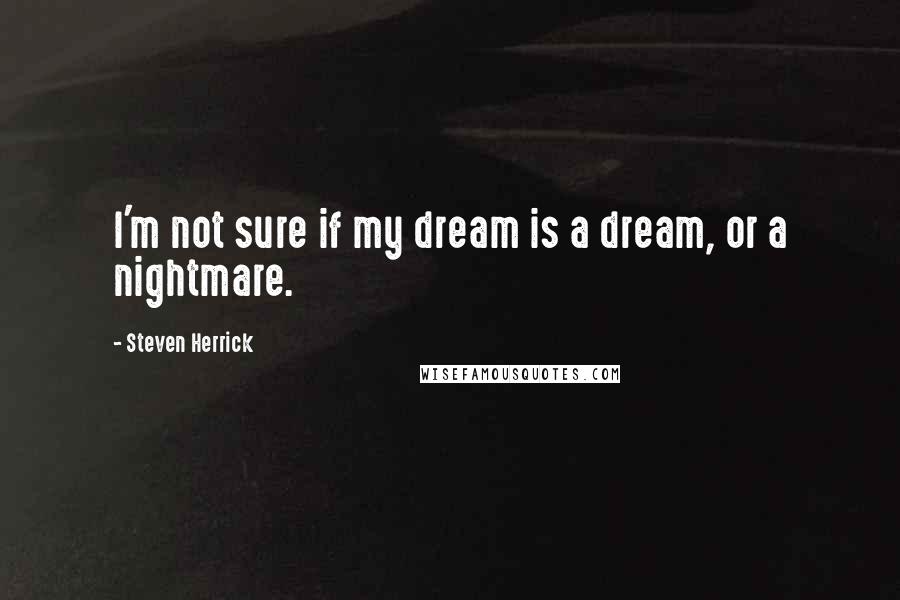 I'm not sure if my dream is a dream, or a nightmare.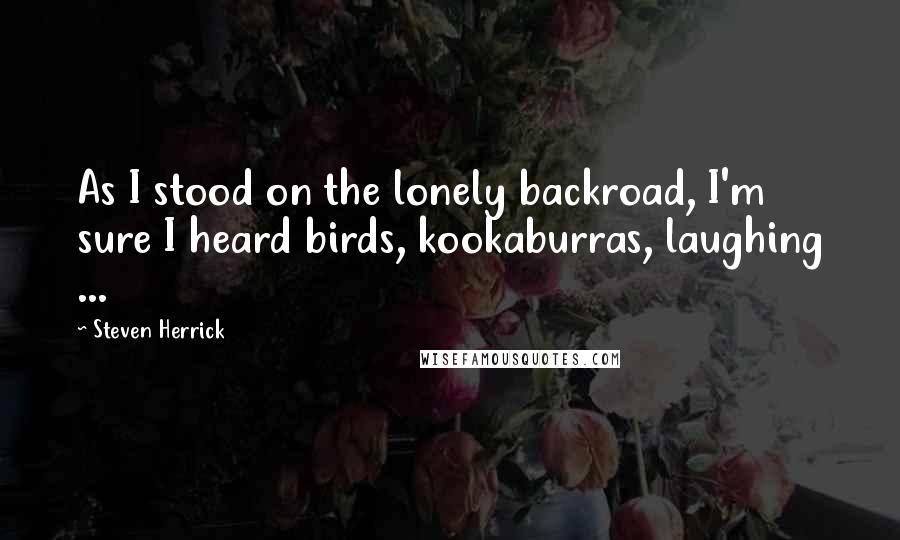 As I stood on the lonely backroad, I'm sure I heard birds, kookaburras, laughing ...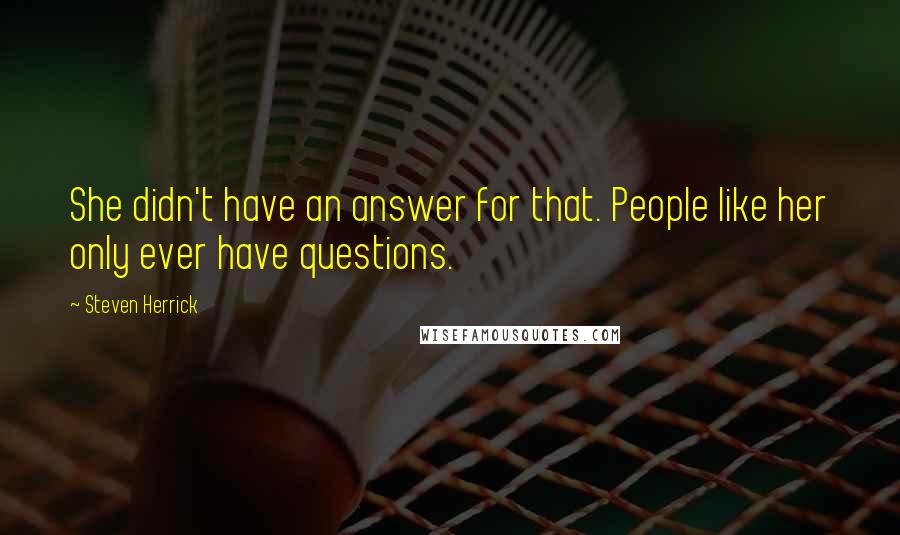 She didn't have an answer for that. People like her only ever have questions.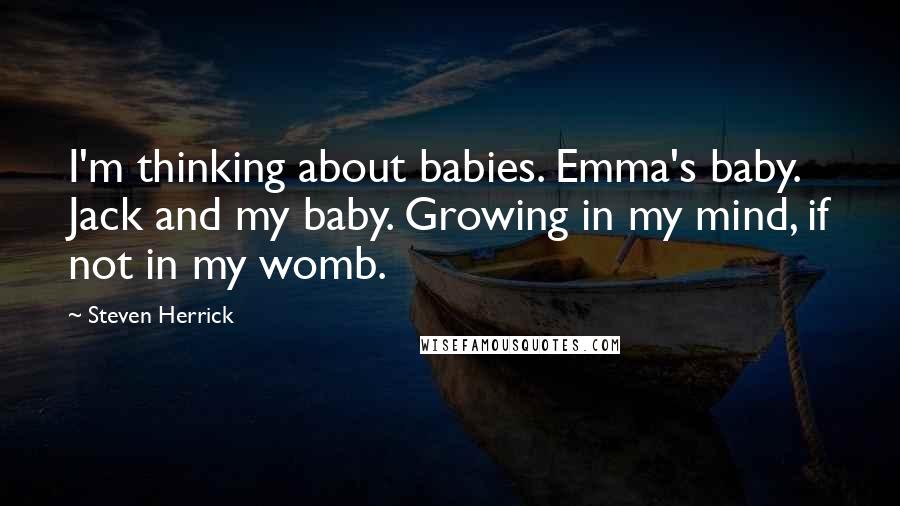 I'm thinking about babies. Emma's baby. Jack and my baby. Growing in my mind, if not in my womb.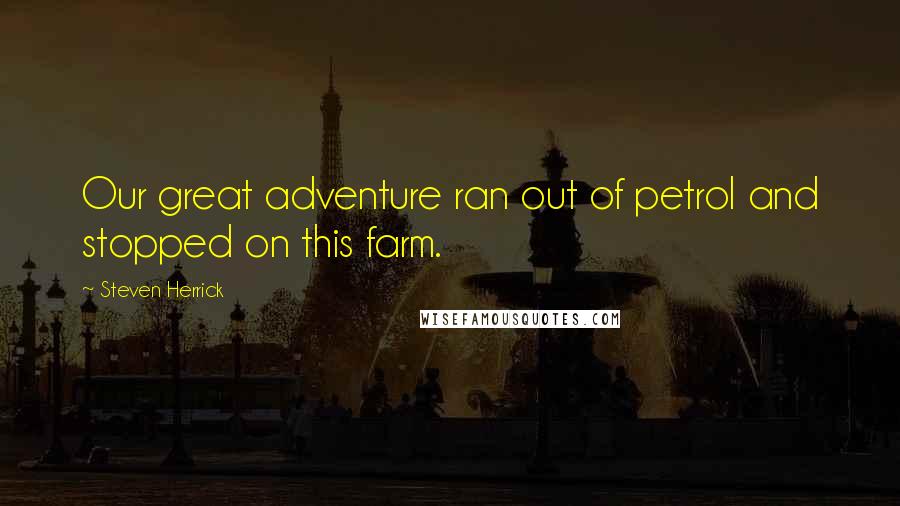 Our great adventure ran out of petrol and stopped on this farm.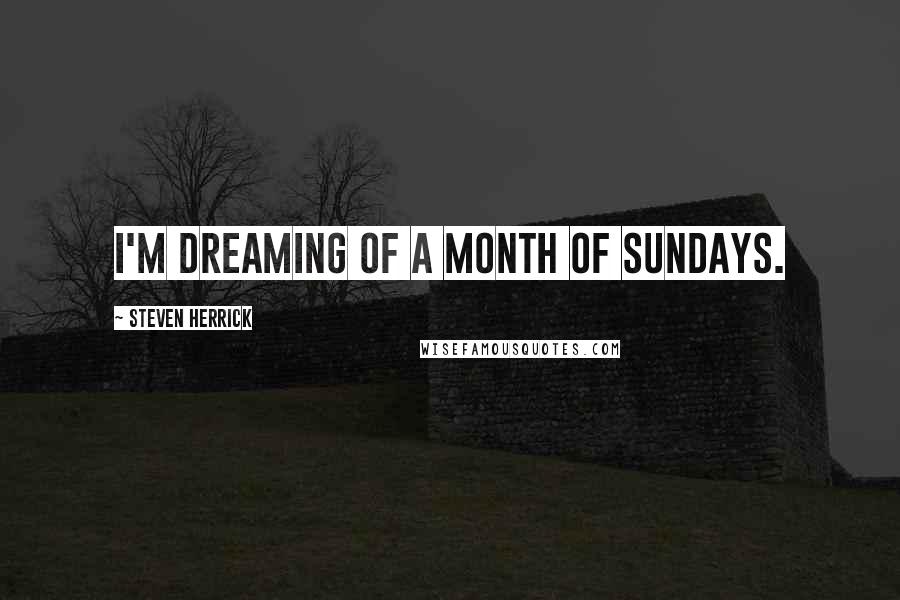 I'm dreaming of a month of Sundays.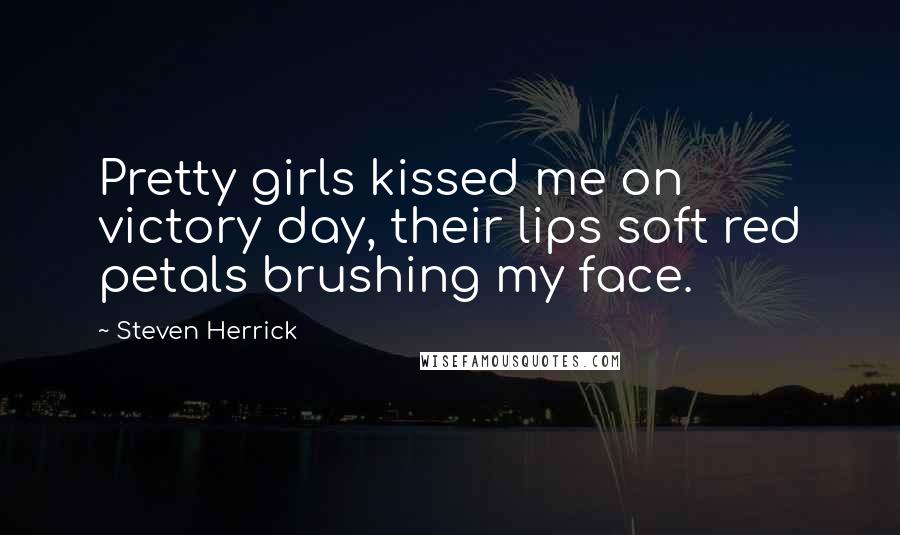 Pretty girls kissed me on victory day, their lips soft red petals brushing my face.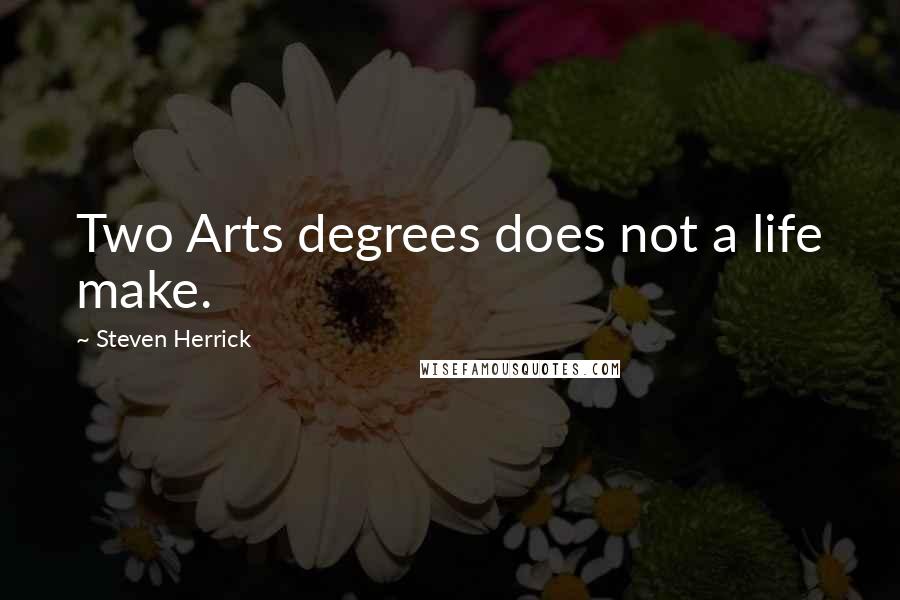 Two Arts degrees does not a life make.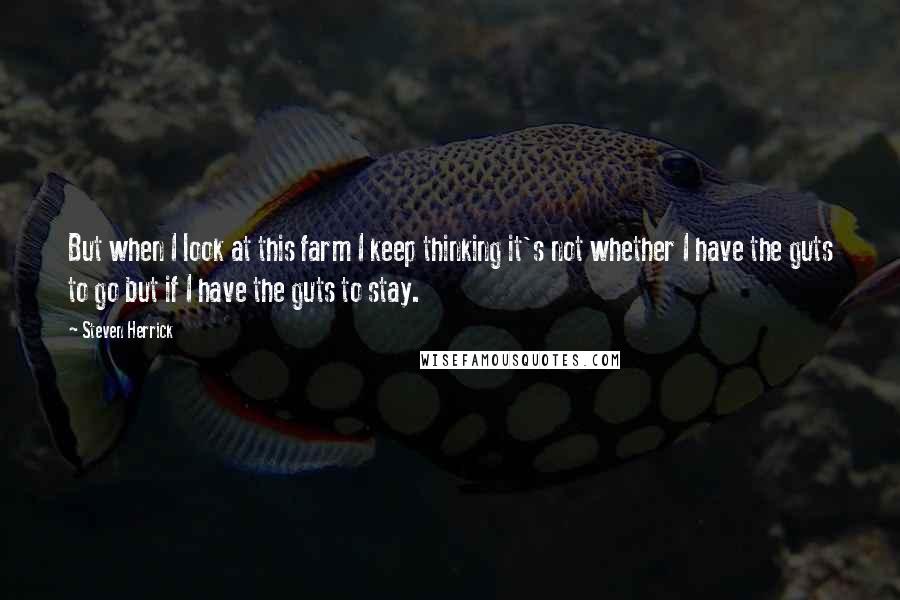 But when I look at this farm I keep thinking it's not whether I have the guts to go but if I have the guts to stay.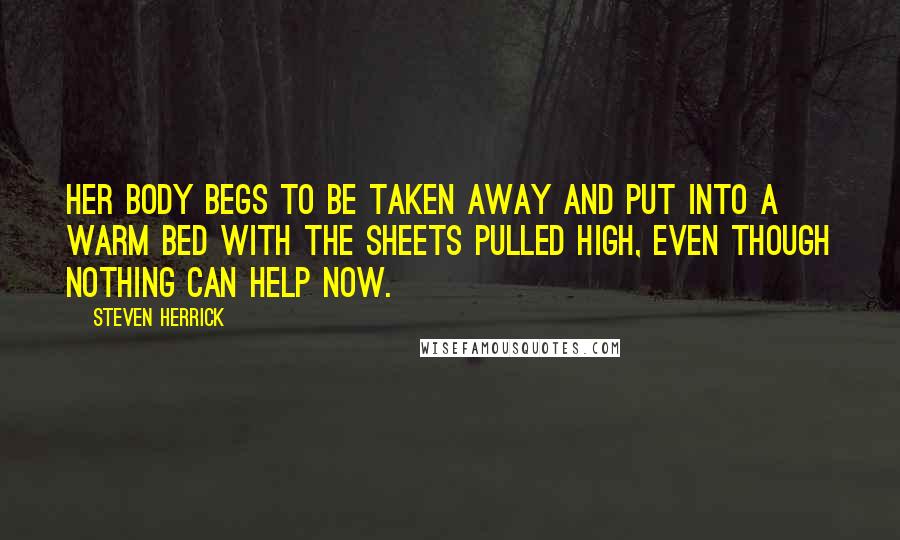 Her body begs to be taken away and put into a warm bed with the sheets pulled high, even though nothing can help now.
I've tried praying. It gives me comfort. But not as much as a cup of tea and a ginger nut biscuit.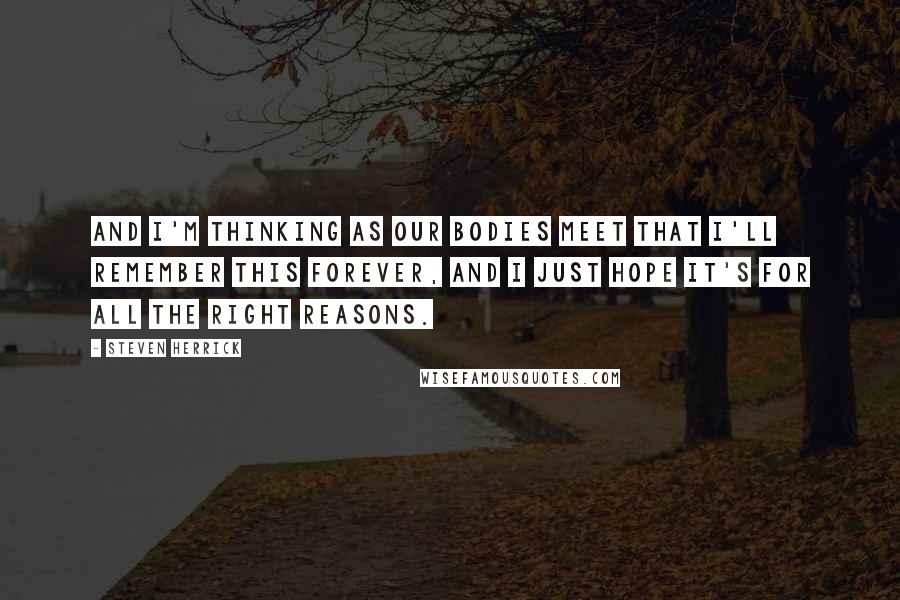 And I'm thinking as our bodies meet that I'll remember this forever, and i just hope it's for all the right reasons.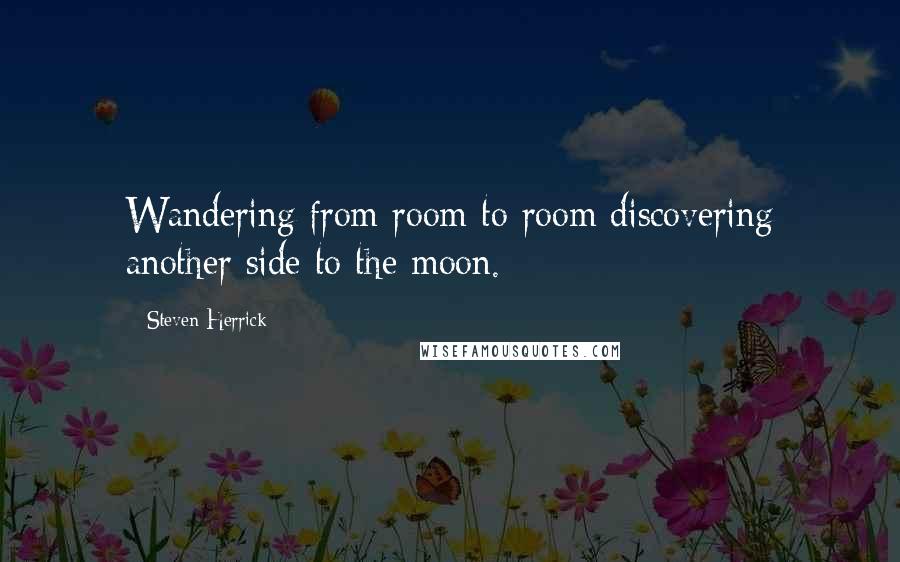 Wandering from room to room discovering another side to the moon.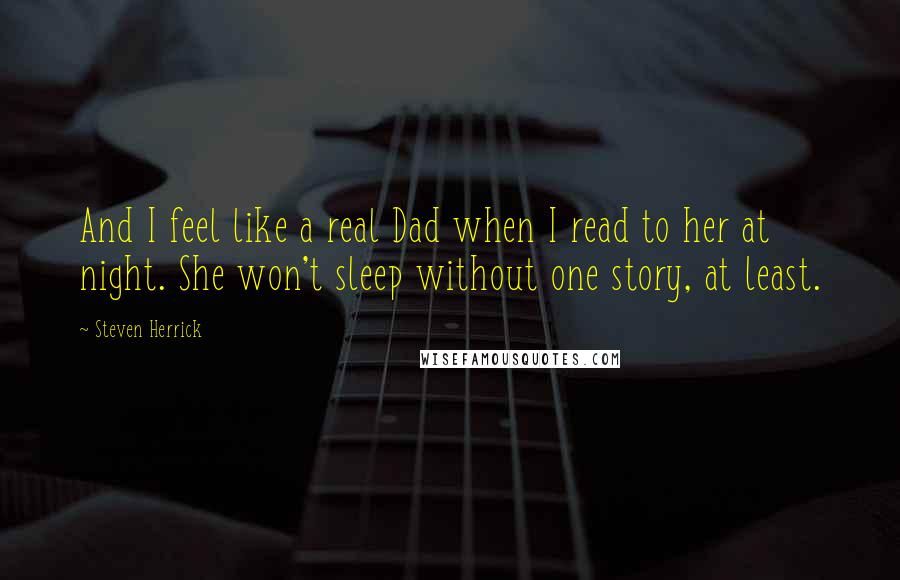 And I feel like a real Dad when I read to her at night. She won't sleep without one story, at least.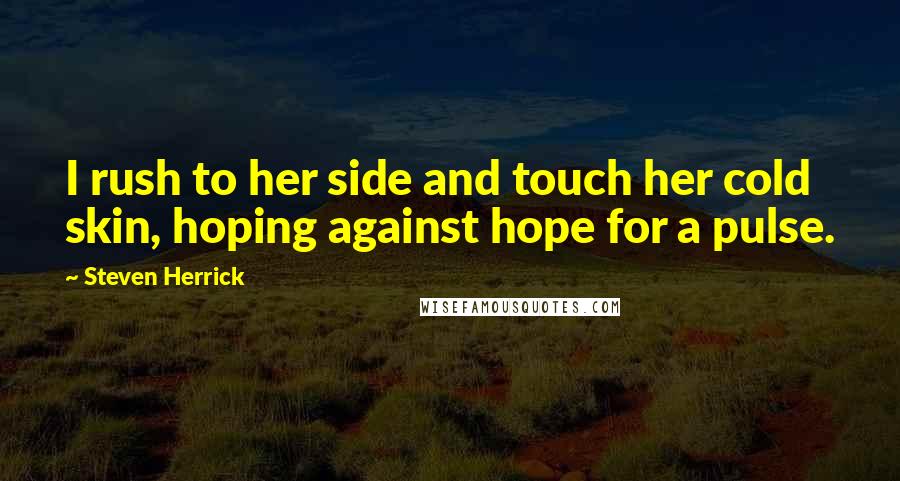 I rush to her side and touch her cold skin, hoping against hope for a pulse.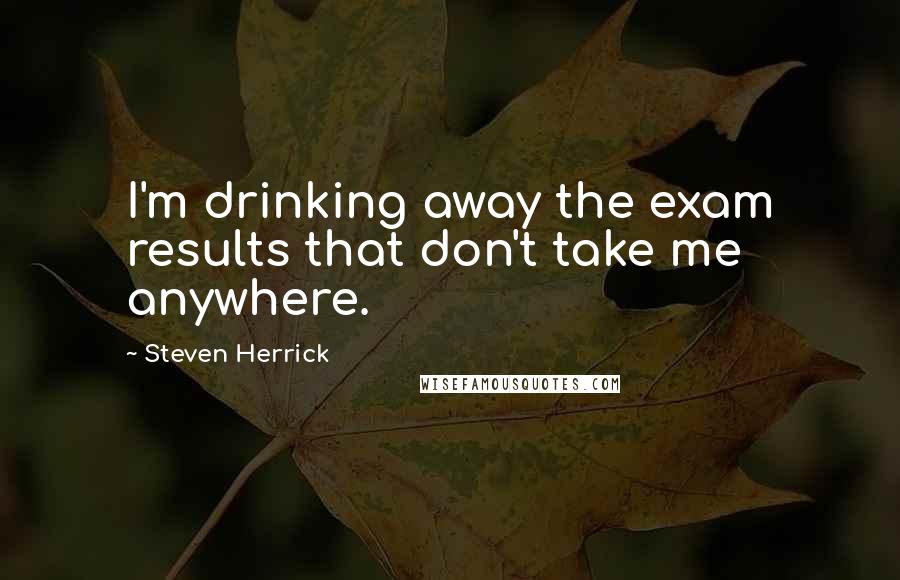 I'm drinking away the exam results that don't take me anywhere.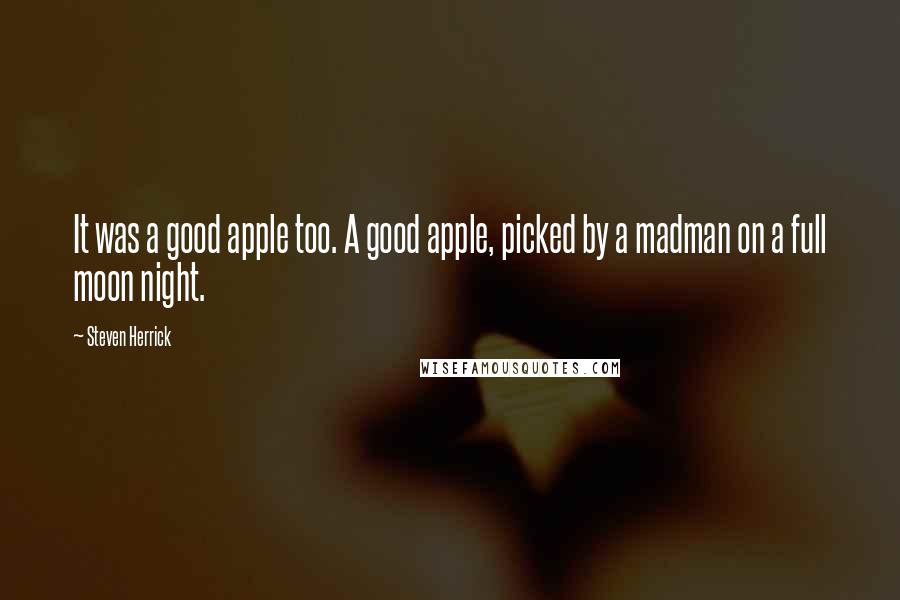 It was a good apple too. A good apple, picked by a madman on a full moon night.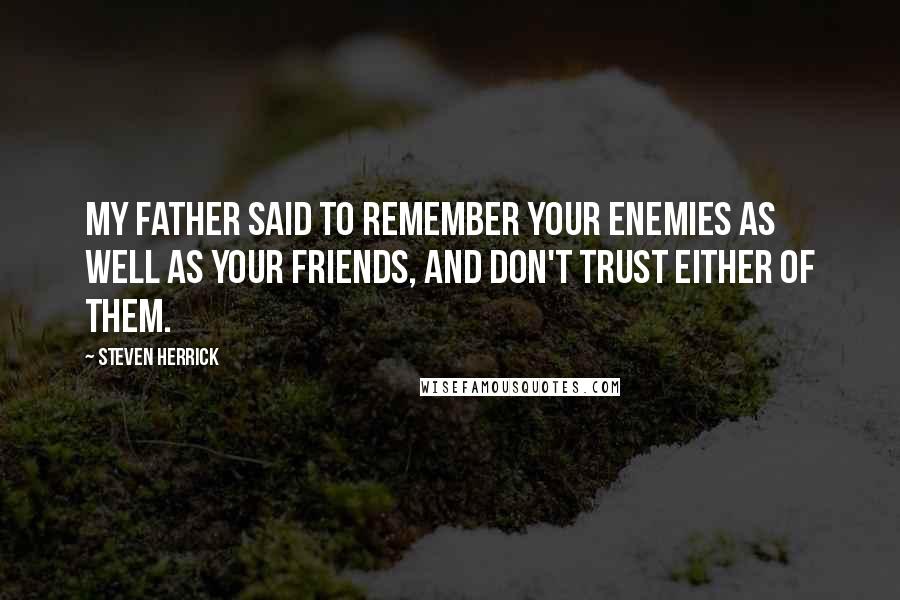 My father said to remember your enemies as well as your friends, and don't trust either of them.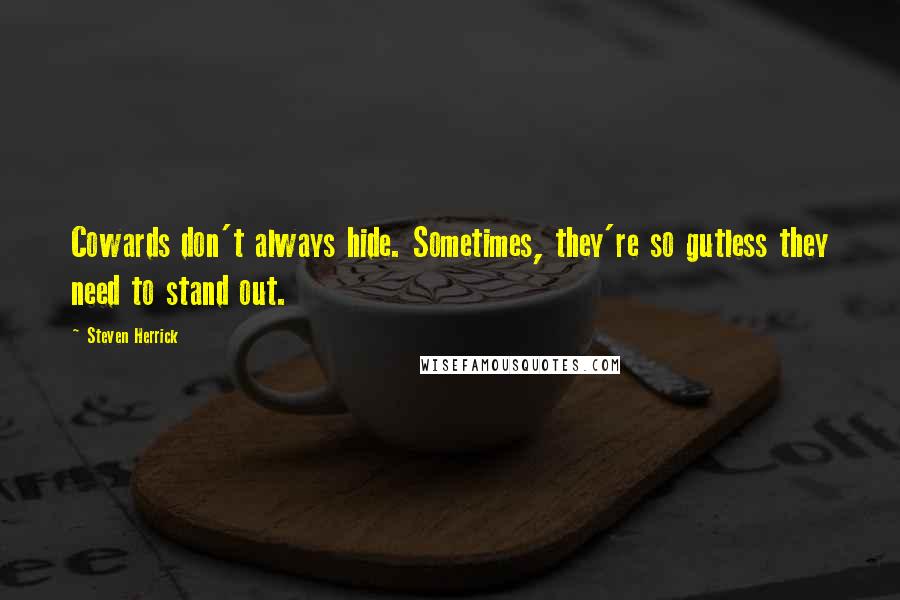 Cowards don't always hide. Sometimes, they're so gutless they need to stand out.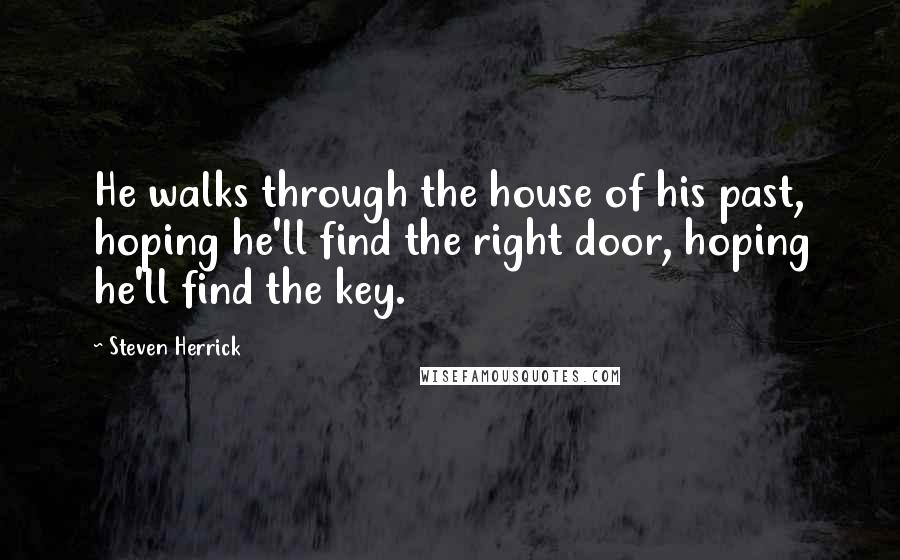 He walks through the house of his past, hoping he'll find the right door, hoping he'll find the key.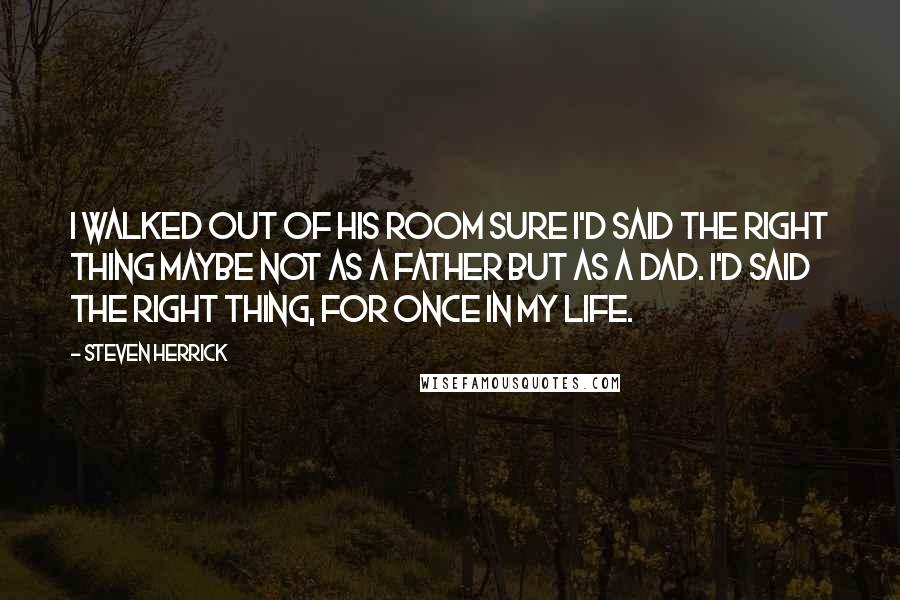 I walked out of his room sure I'd said the right thing maybe not as a father but as a Dad. I'd said the right thing, for once in my life.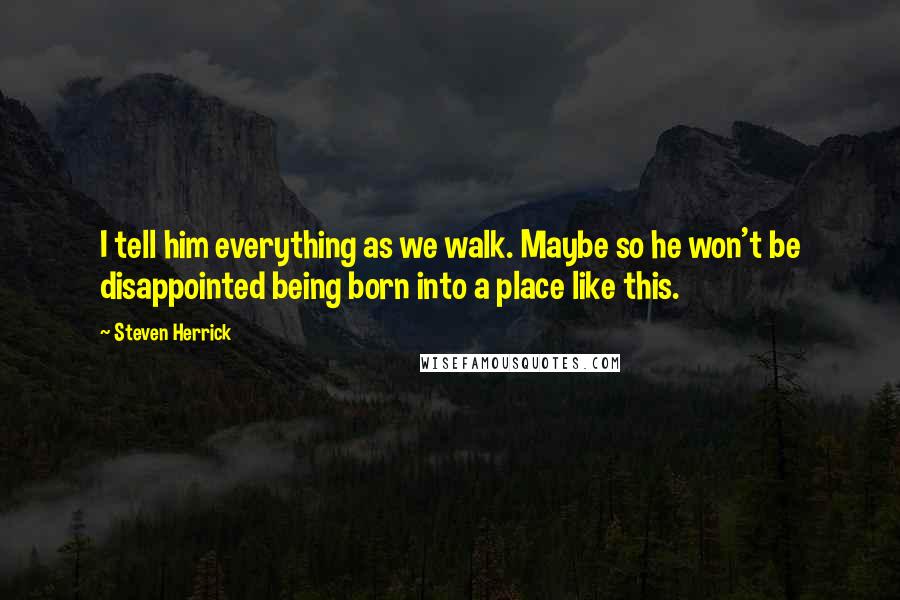 I tell him everything as we walk. Maybe so he won't be disappointed being born into a place like this.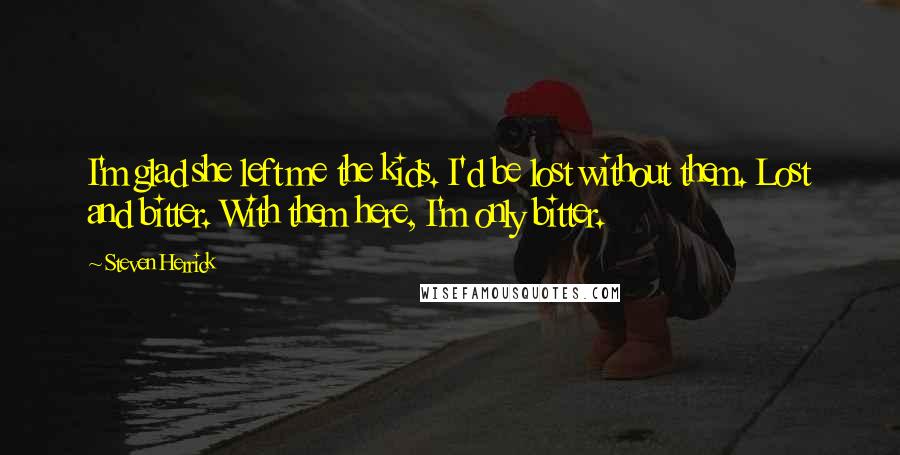 I'm glad she left me the kids. I'd be lost without them. Lost and bitter. With them here, I'm only bitter.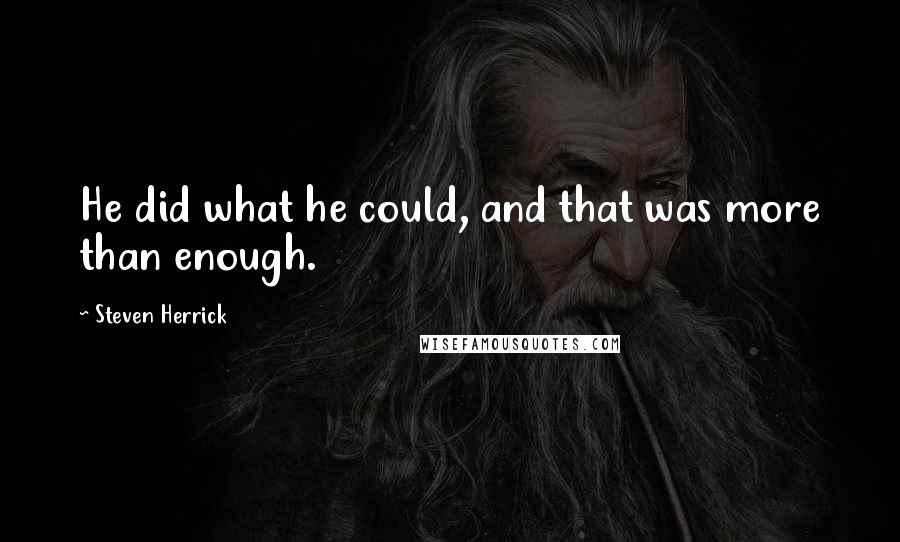 He did what he could, and that was more than enough.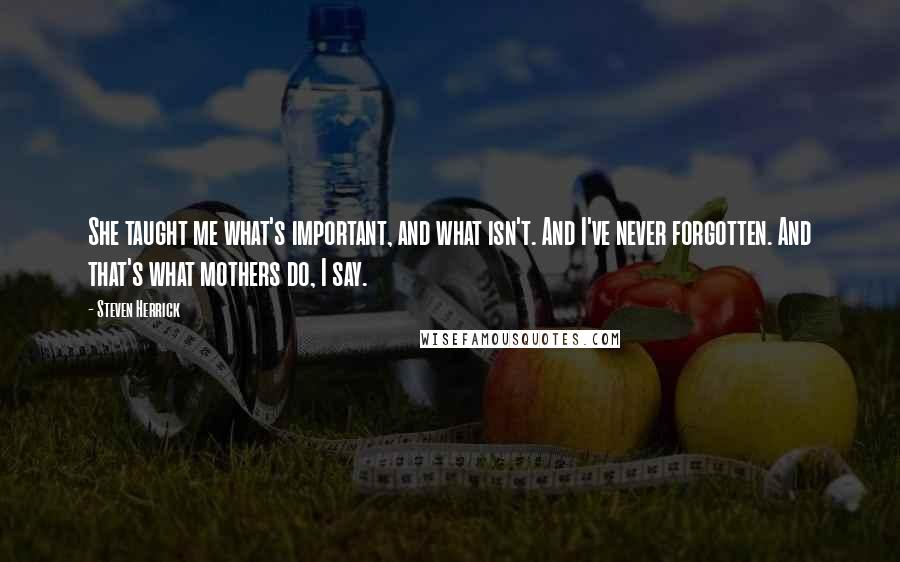 She taught me what's important, and what isn't. And I've never forgotten. And that's what mothers do, I say.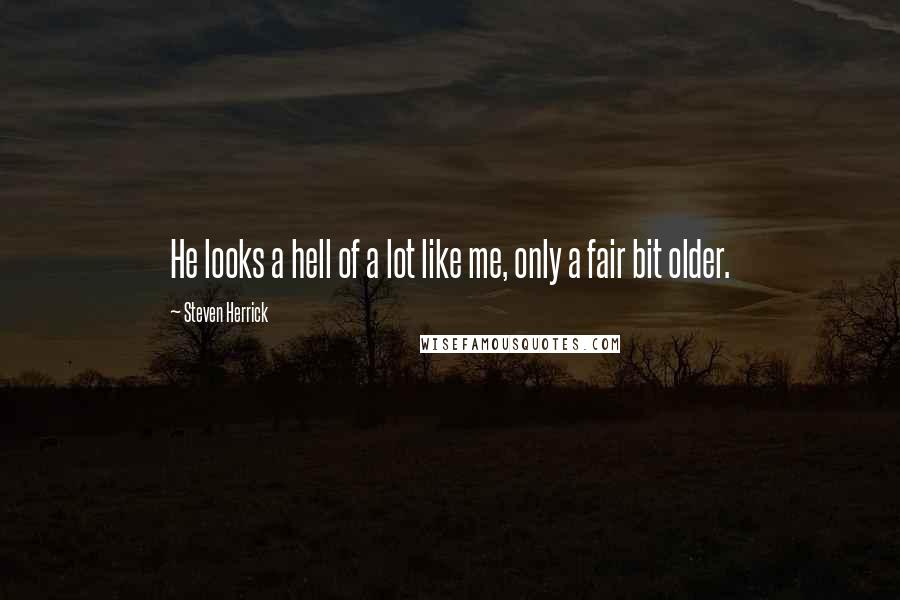 He looks a hell of a lot like me, only a fair bit older.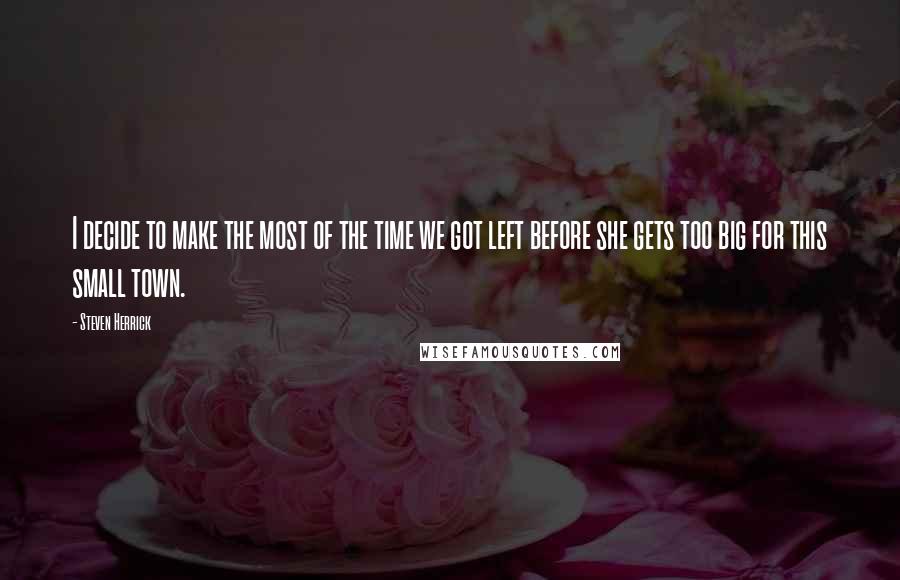 I decide to make the most of the time we got left before she gets too big for this small town.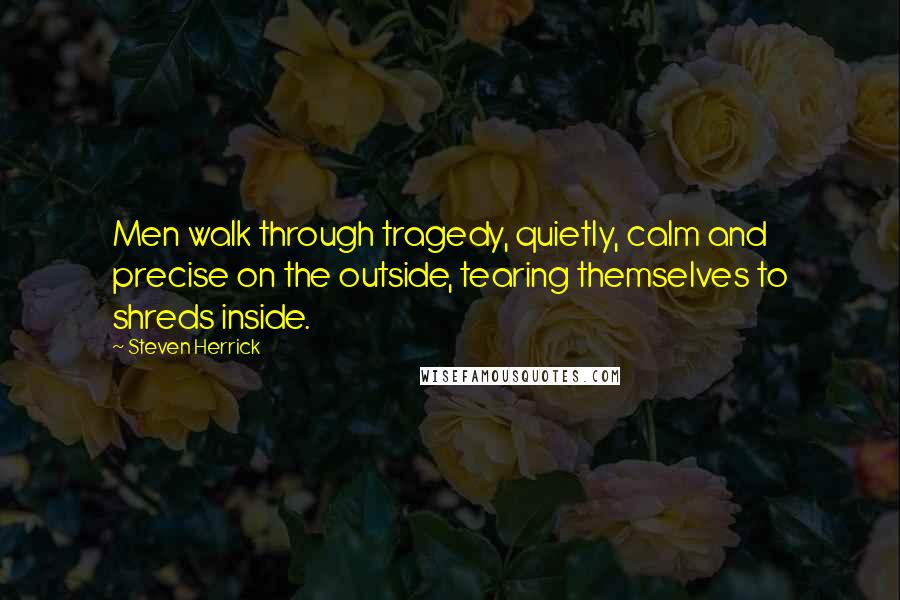 Men walk through tragedy, quietly, calm and precise on the outside, tearing themselves to shreds inside.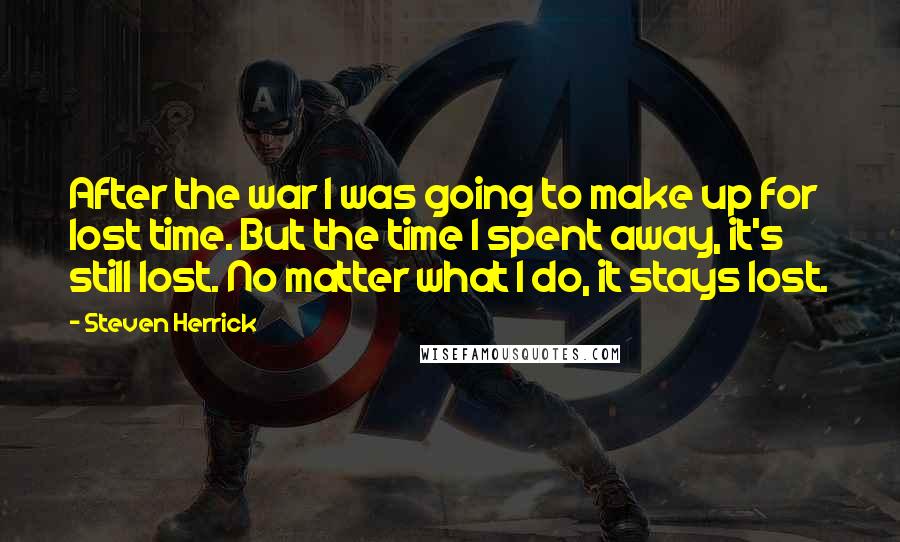 After the war I was going to make up for lost time. But the time I spent away, it's still lost. No matter what I do, it stays lost.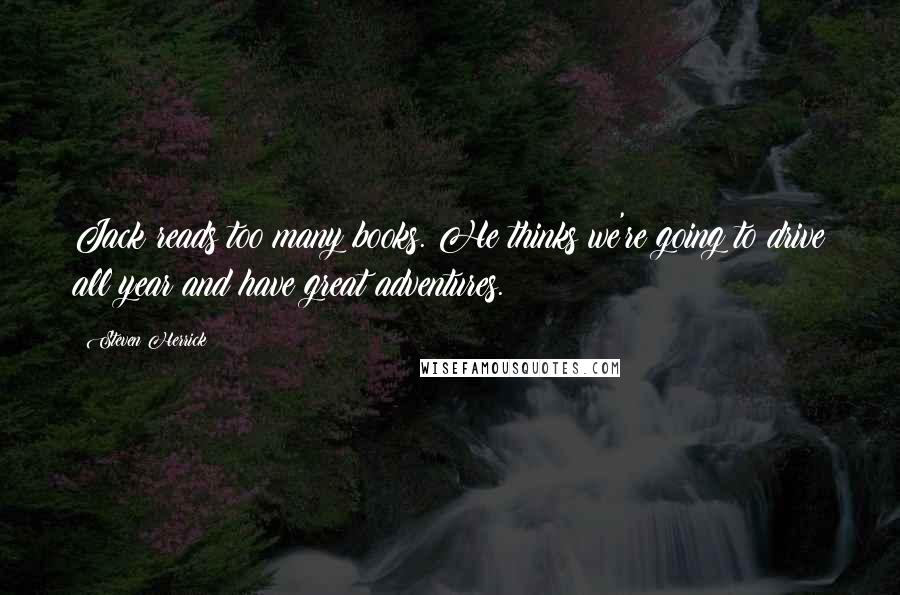 Jack reads too many books. He thinks we're going to drive all year and have great adventures.