Stephanie Pearl-McPhee Quotes
Top 36 wise famous quotes and sayings by Stephanie Pearl-McPhee
Stephanie Pearl-McPhee Famous Quotes & Sayings
Discover top inspirational quotes from Stephanie Pearl-McPhee on Wise Famous Quotes.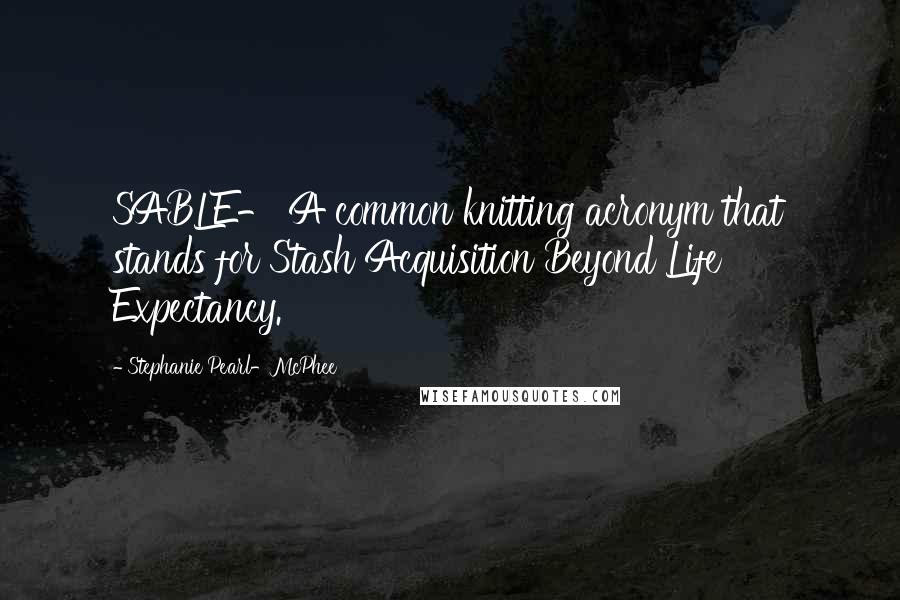 SABLE- A common knitting acronym that stands for Stash Acquisition Beyond Life Expectancy.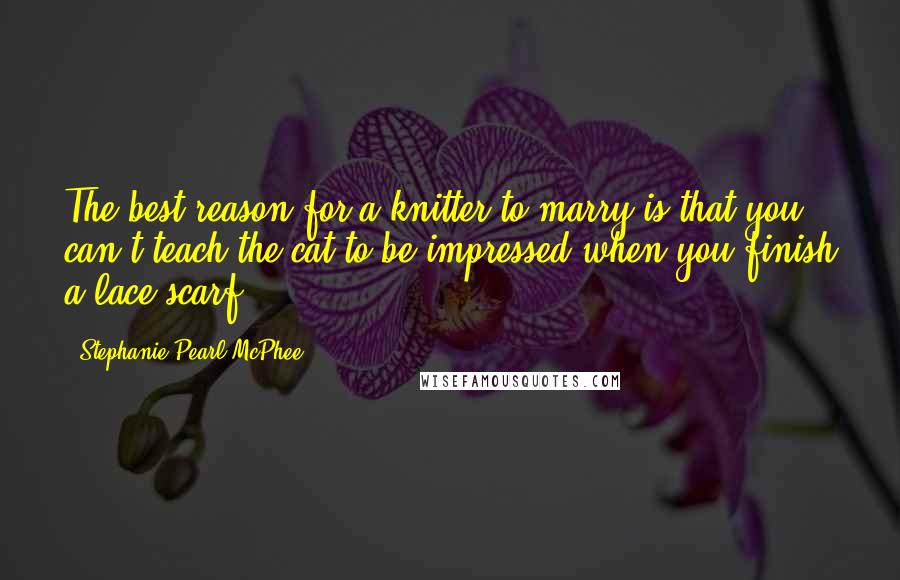 The best reason for a knitter to marry is that you can't teach the cat to be impressed when you finish a lace scarf.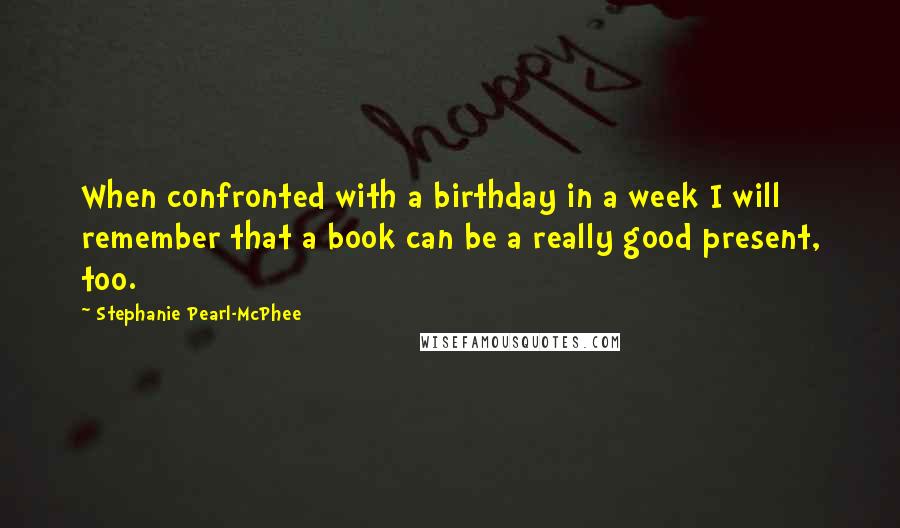 When confronted with a birthday in a week I will remember that a book can be a really good present, too.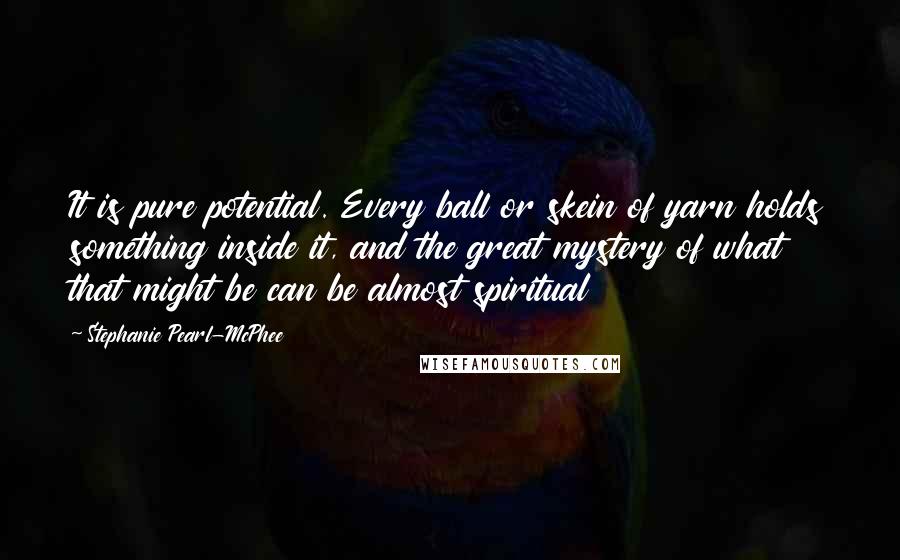 It is pure potential. Every ball or skein of yarn holds something inside it, and the great mystery of what that might be can be almost spiritual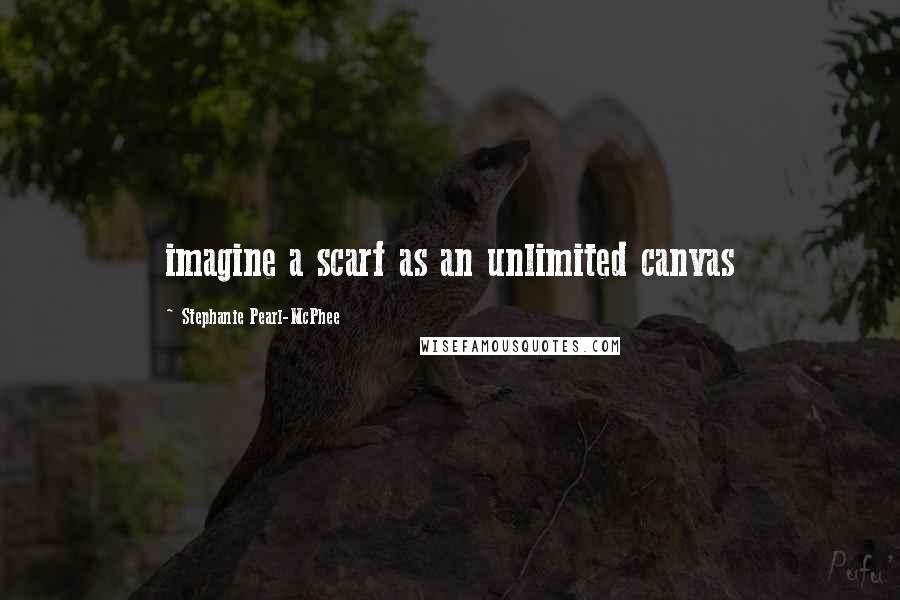 imagine a scarf as an unlimited canvas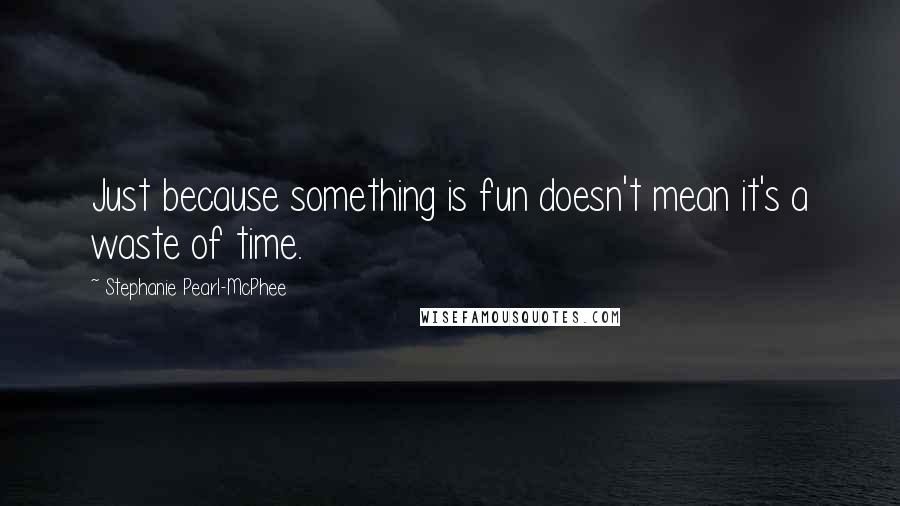 Just because something is fun doesn't mean it's a waste of time.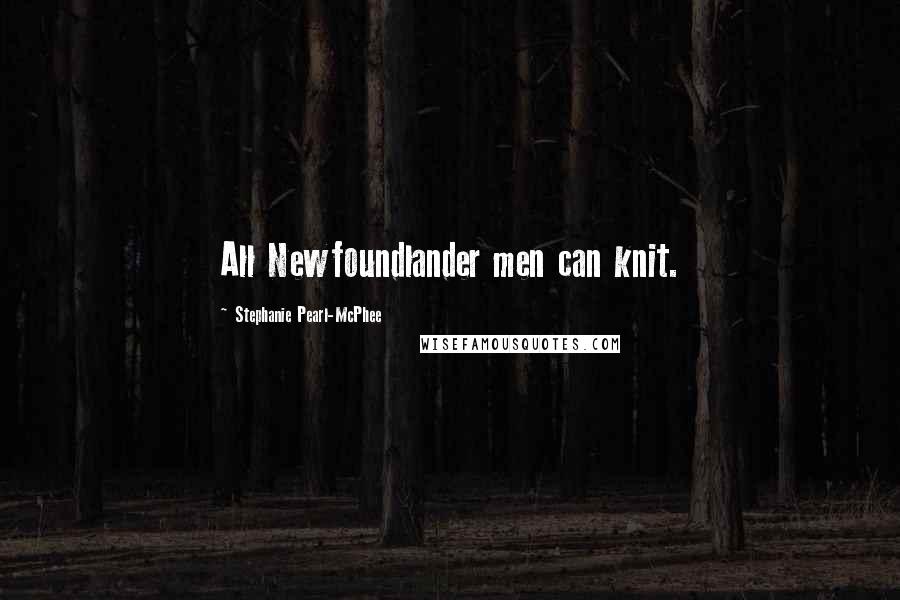 All Newfoundlander men can knit.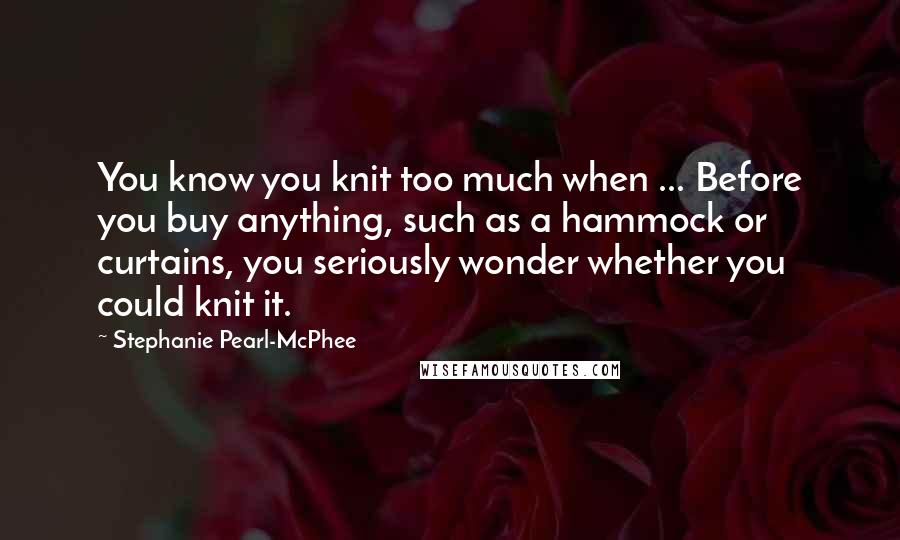 You know you knit too much when ... Before you buy anything, such as a hammock or curtains, you seriously wonder whether you could knit it.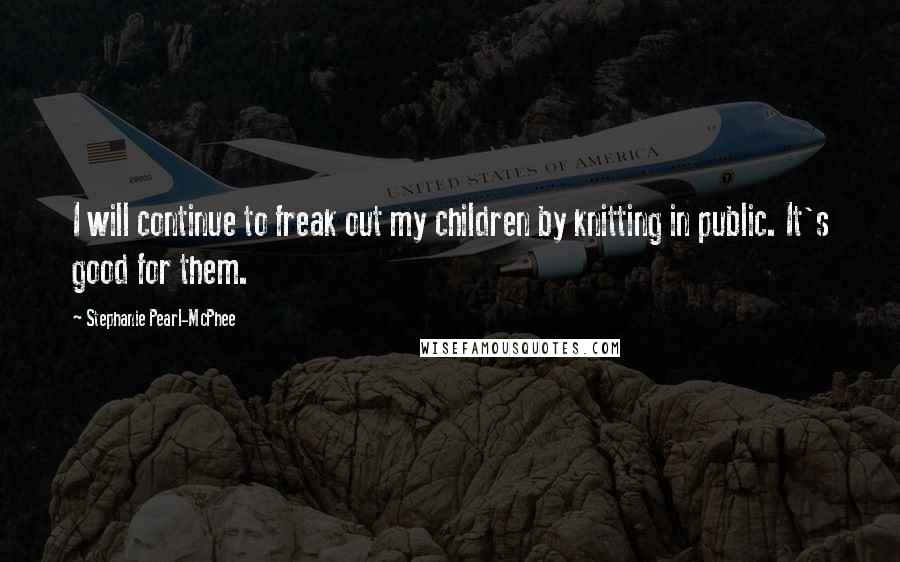 I will continue to freak out my children by knitting in public. It's good for them.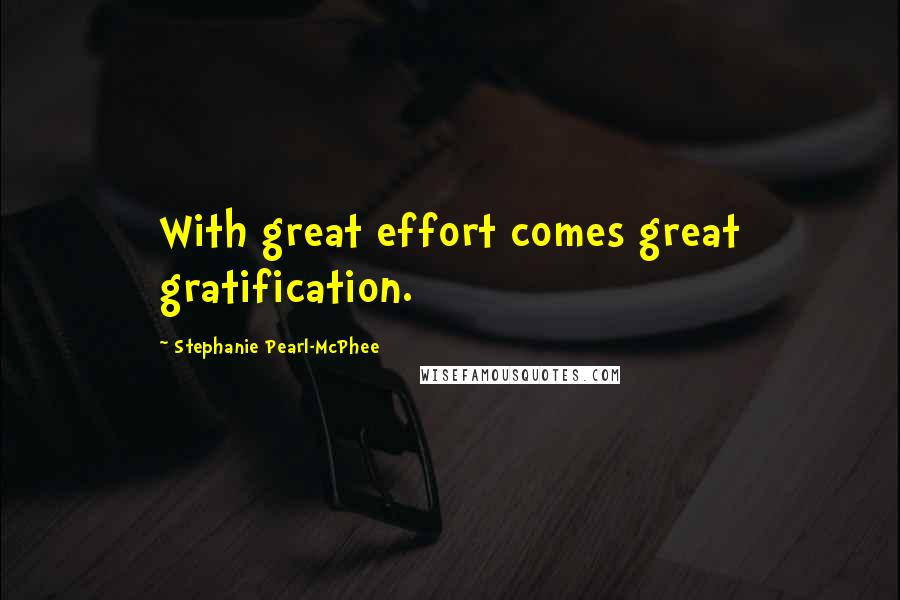 With great effort comes great gratification.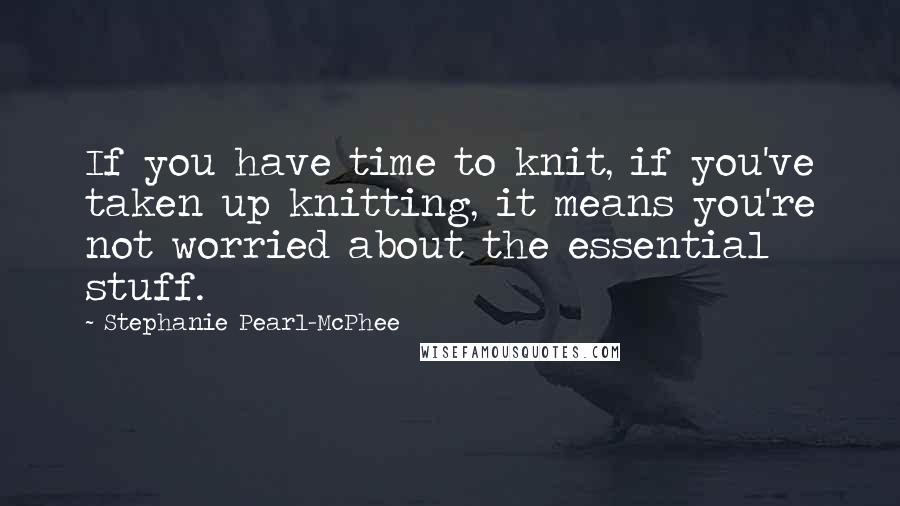 If you have time to knit, if you've taken up knitting, it means you're not worried about the essential stuff.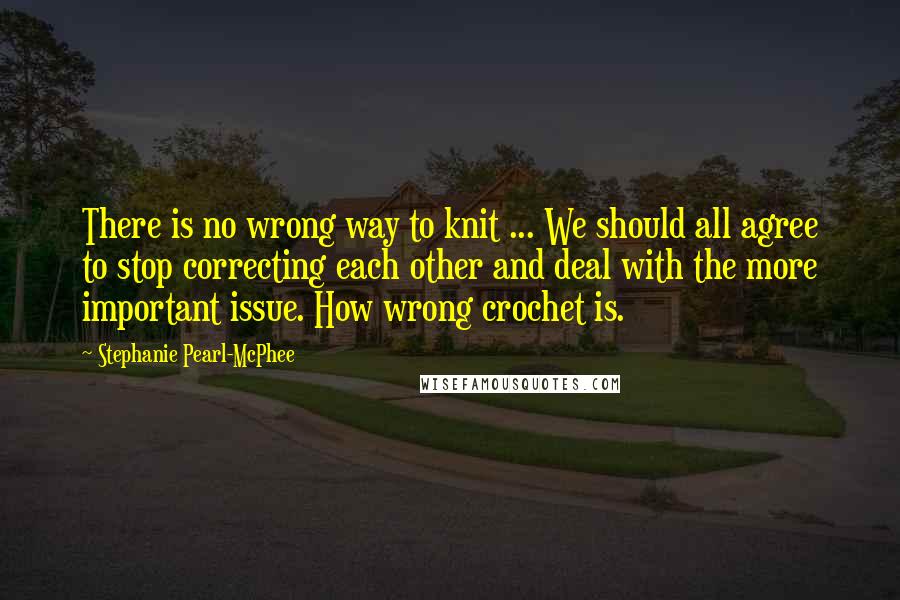 There is no wrong way to knit ... We should all agree to stop correcting each other and deal with the more important issue. How wrong crochet is.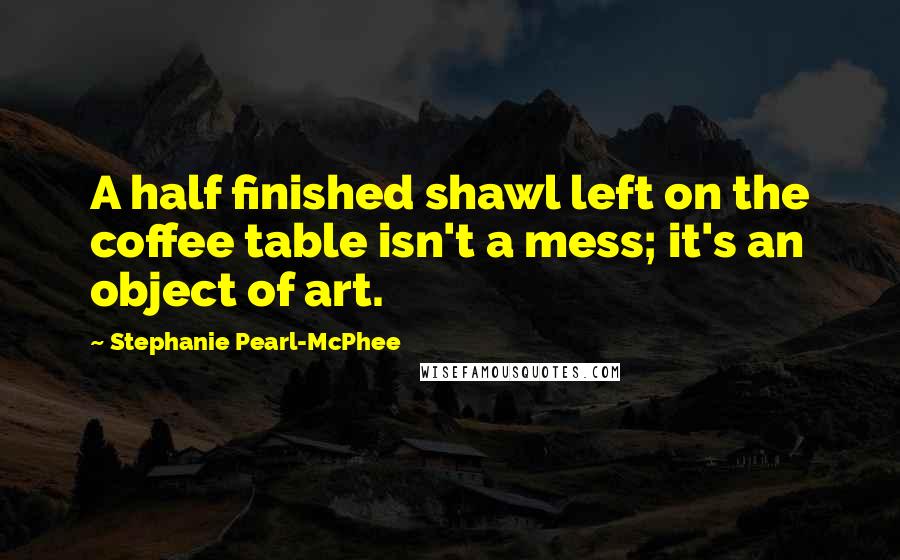 A half finished shawl left on the coffee table isn't a mess; it's an object of art.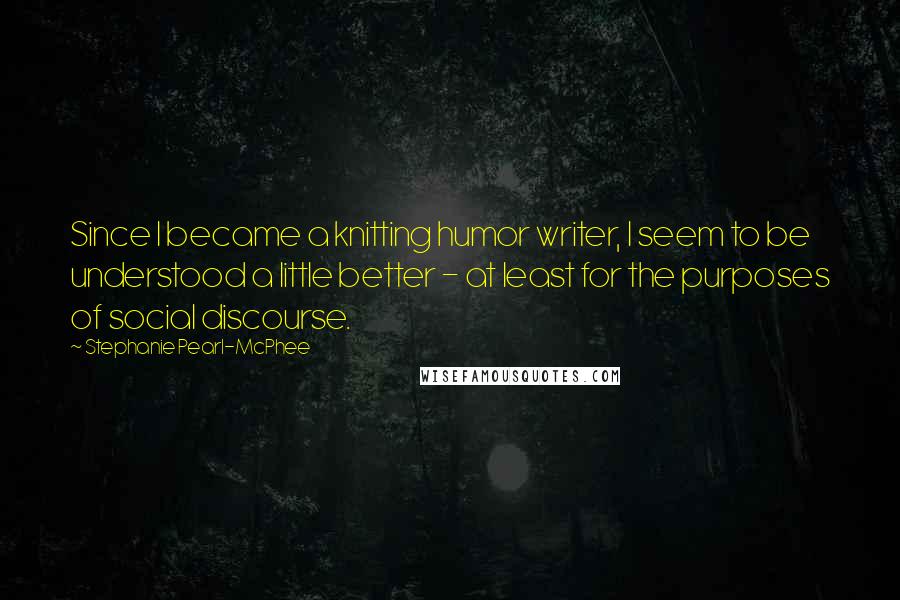 Since I became a knitting humor writer, I seem to be understood a little better - at least for the purposes of social discourse.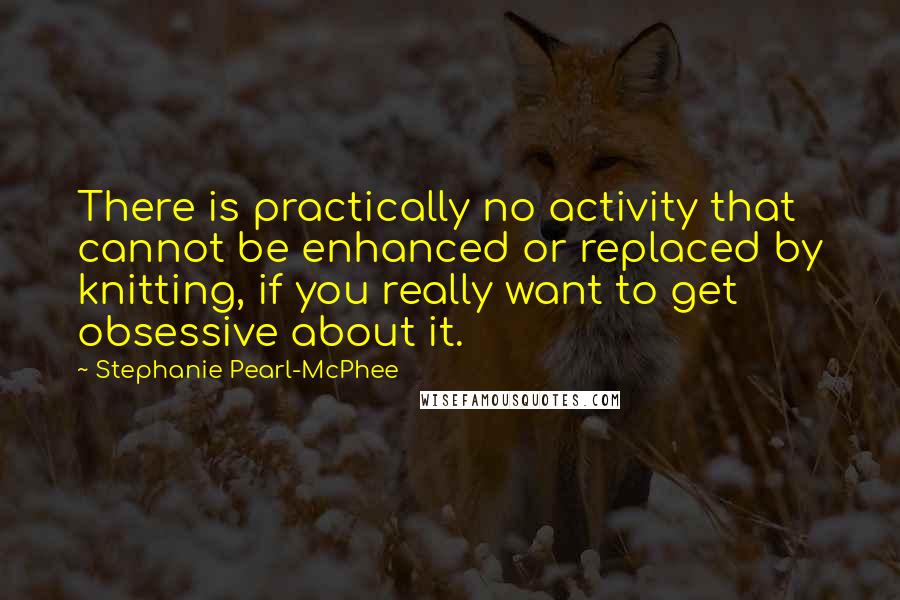 There is practically no activity that cannot be enhanced or replaced by knitting, if you really want to get obsessive about it.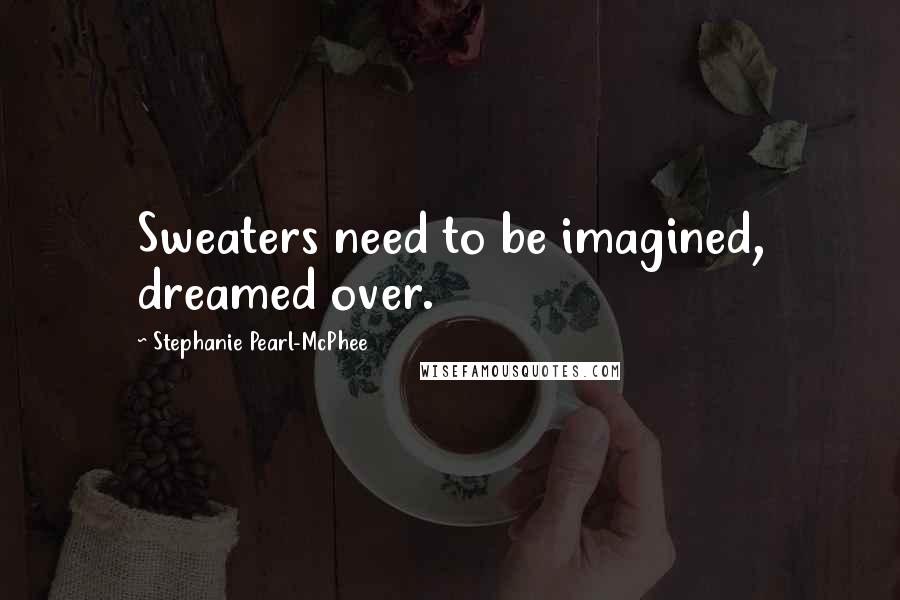 Sweaters need to be imagined, dreamed over.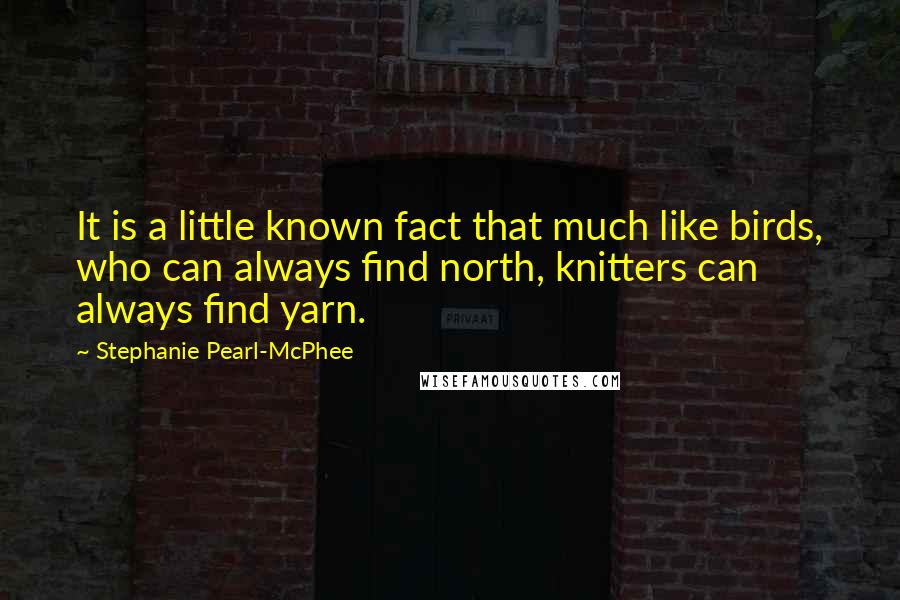 It is a little known fact that much like birds, who can always find north, knitters can always find yarn.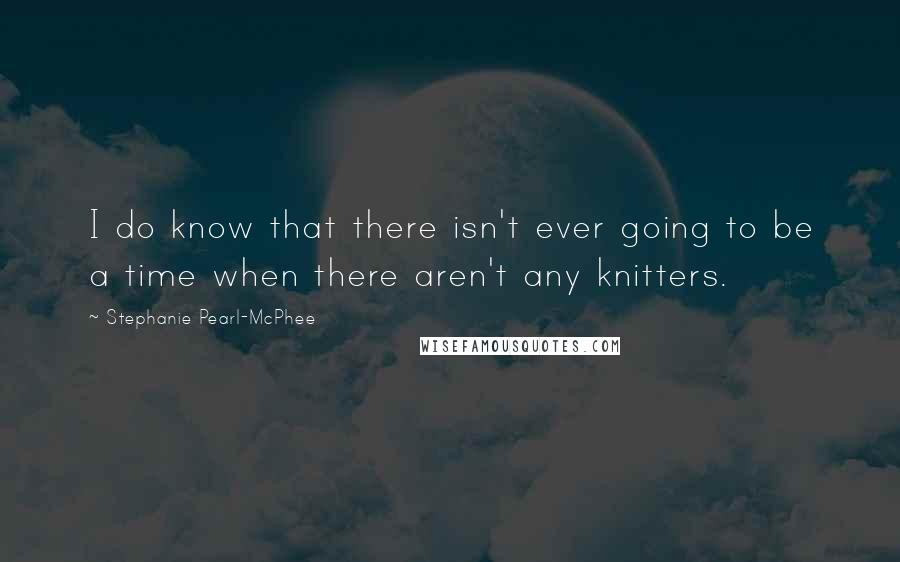 I do know that there isn't ever going to be a time when there aren't any knitters.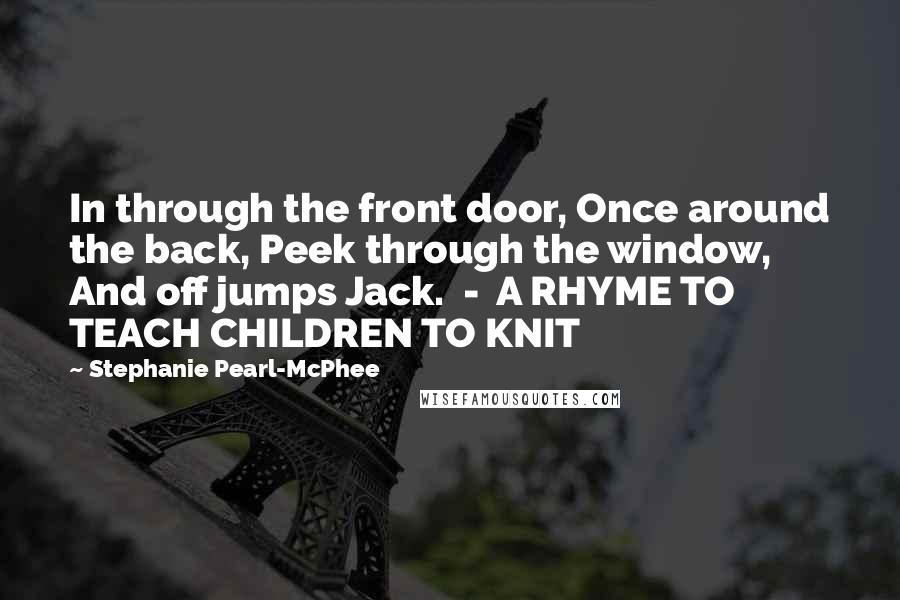 In through the front door, Once around the back, Peek through the window, And off jumps Jack. - A RHYME TO TEACH CHILDREN TO KNIT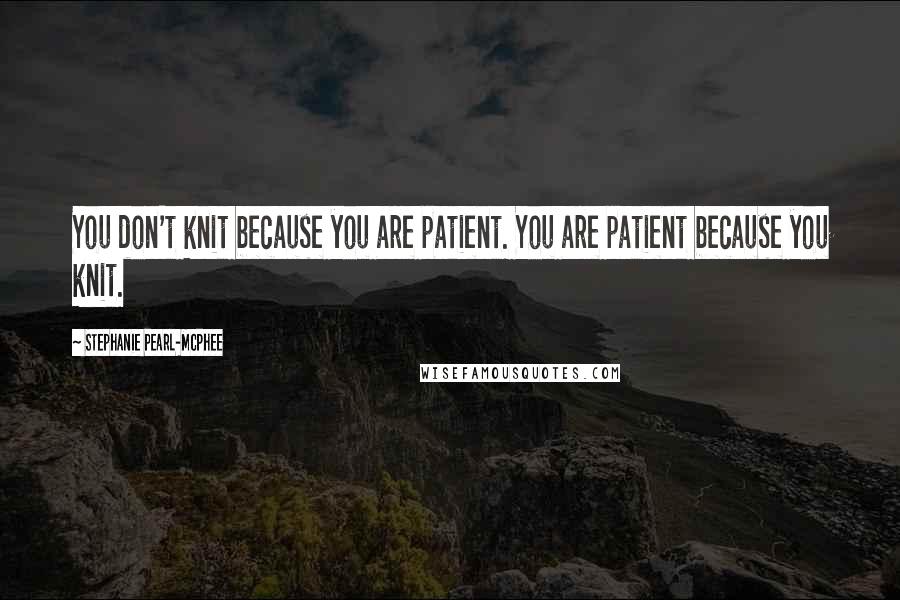 You don't knit because you are patient. You are patient because you knit.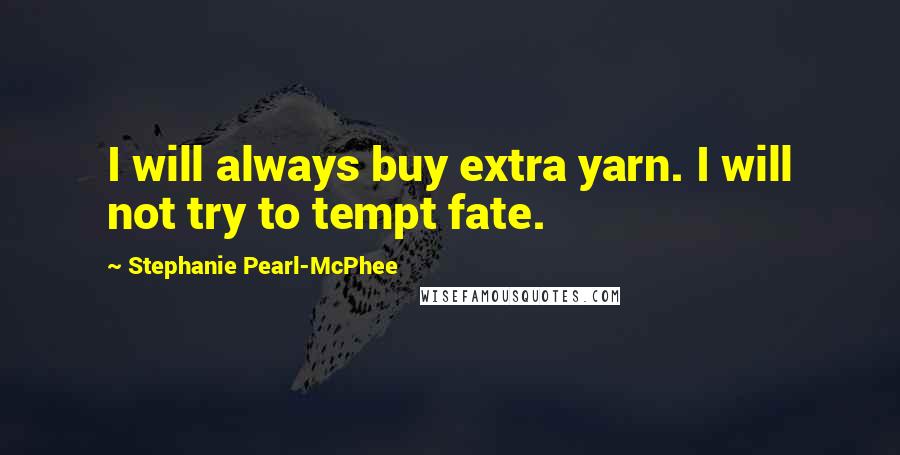 I will always buy extra yarn. I will not try to tempt fate.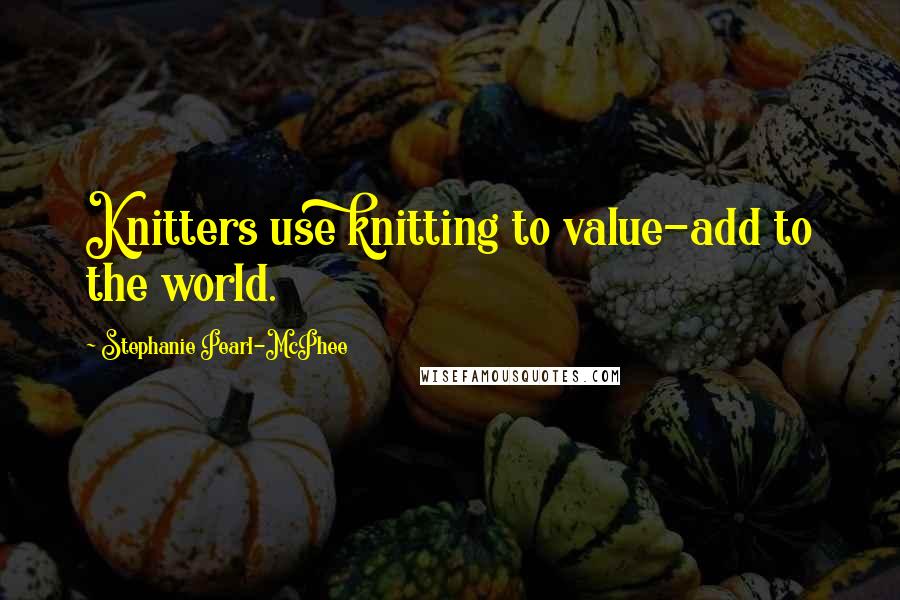 Knitters use knitting to value-add to the world.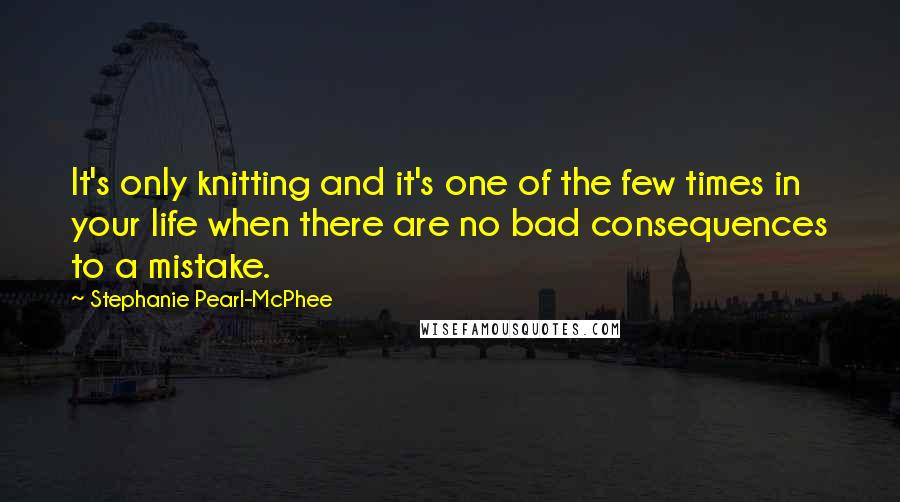 It's only knitting and it's one of the few times in your life when there are no bad consequences to a mistake.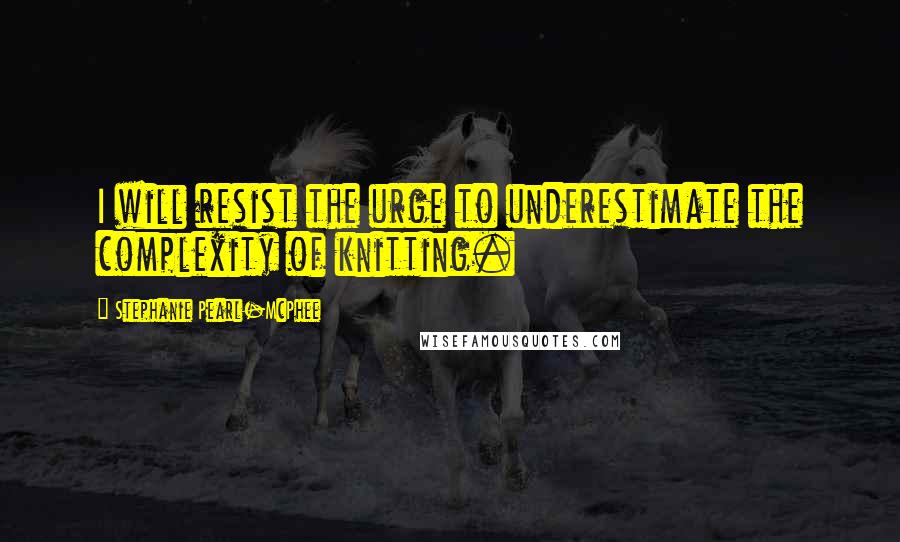 I will resist the urge to underestimate the complexity of knitting.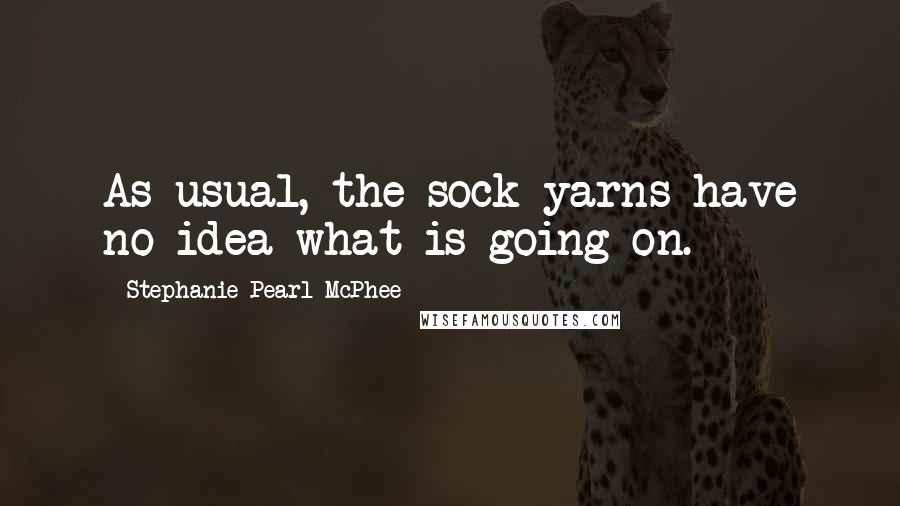 As usual, the sock yarns have no idea what is going on.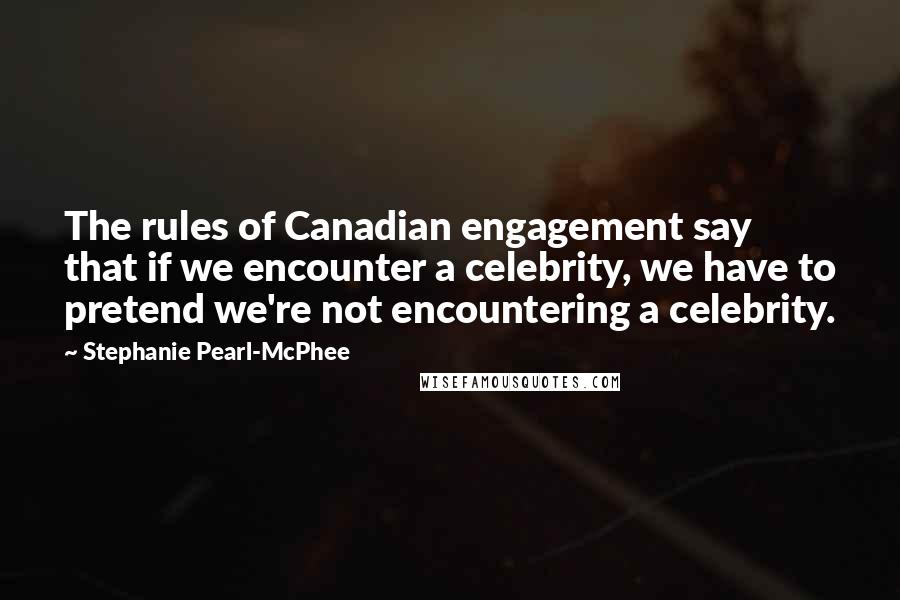 The rules of Canadian engagement say that if we encounter a celebrity, we have to pretend we're not encountering a celebrity.
The people who think I'm famous are knitters. Most of my life, I'm wildly unrecognized.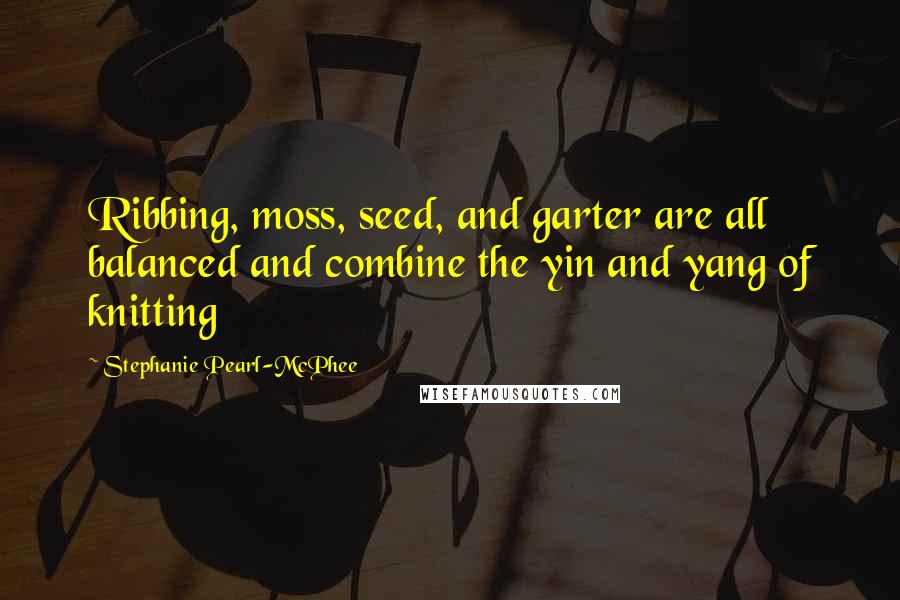 Ribbing, moss, seed, and garter are all balanced and combine the yin and yang of knitting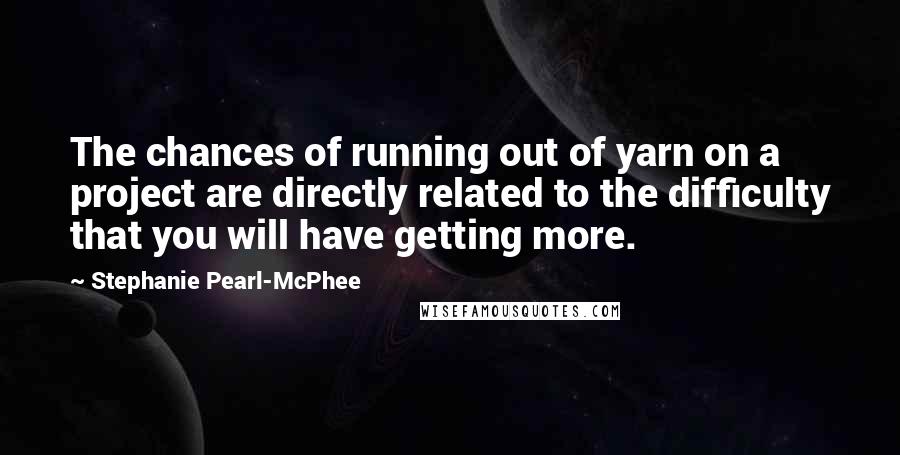 The chances of running out of yarn on a project are directly related to the difficulty that you will have getting more.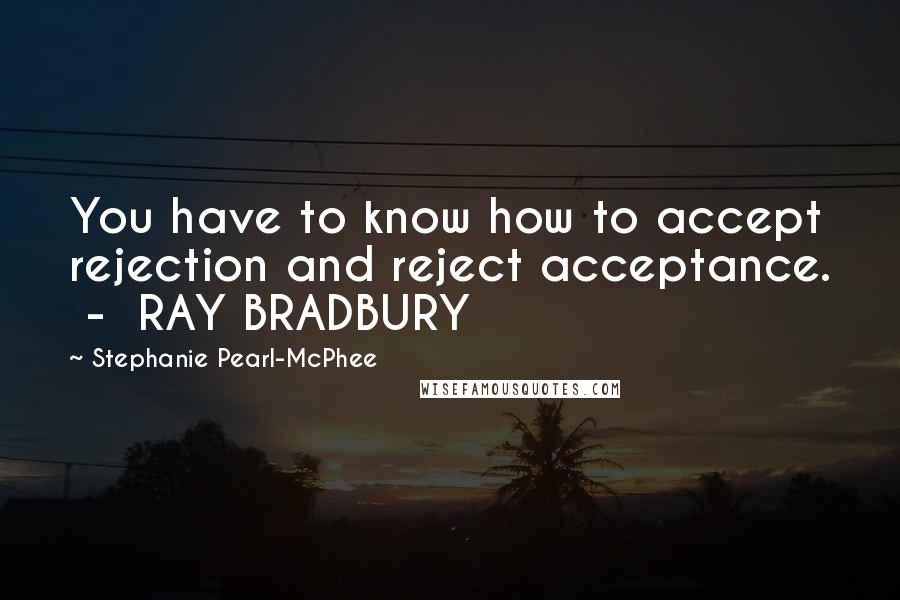 You have to know how to accept rejection and reject acceptance. - RAY BRADBURY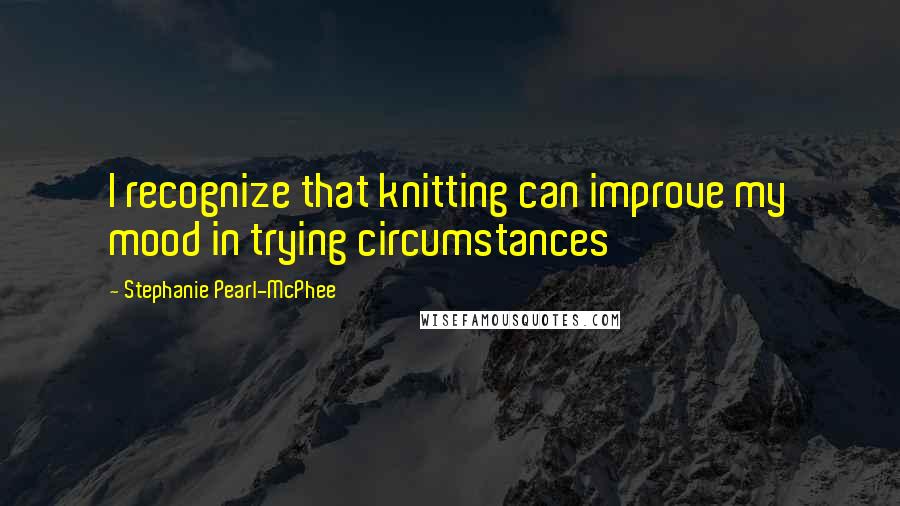 I recognize that knitting can improve my mood in trying circumstances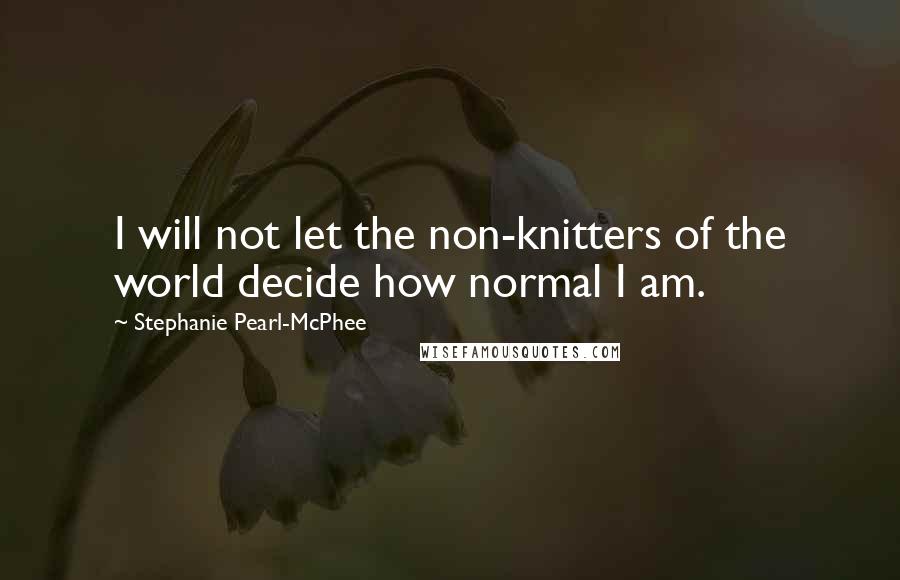 I will not let the non-knitters of the world decide how normal I am.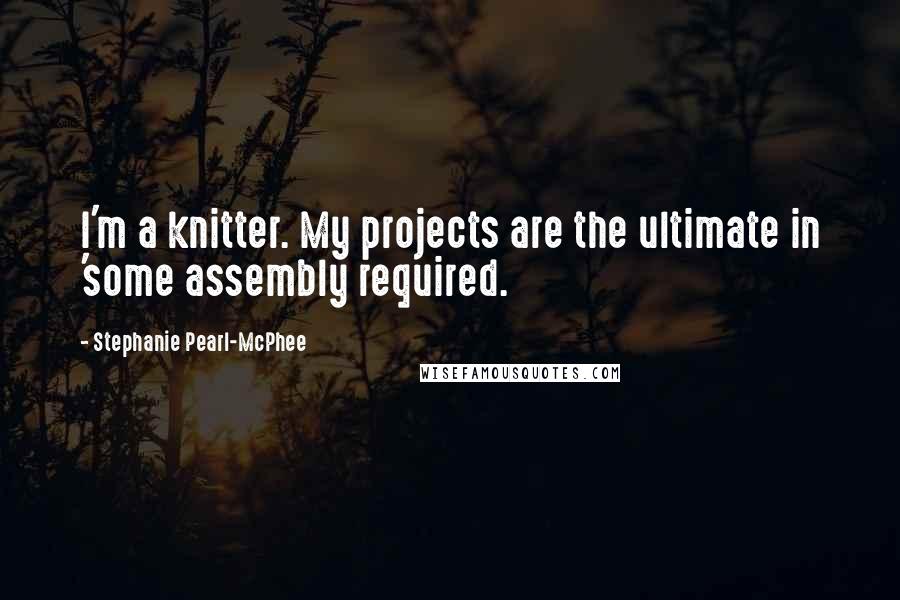 I'm a knitter. My projects are the ultimate in 'some assembly required.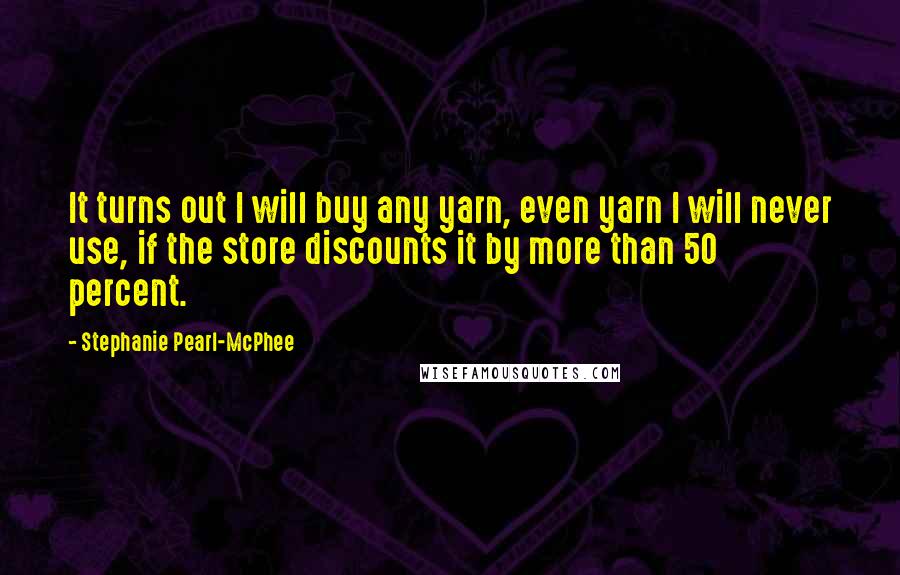 It turns out I will buy any yarn, even yarn I will never use, if the store discounts it by more than 50 percent.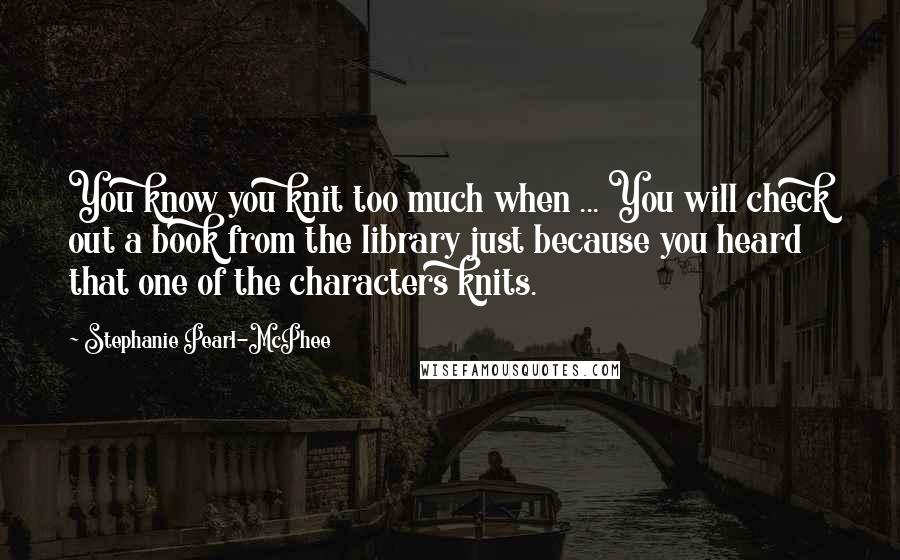 You know you knit too much when ... You will check out a book from the library just because you heard that one of the characters knits.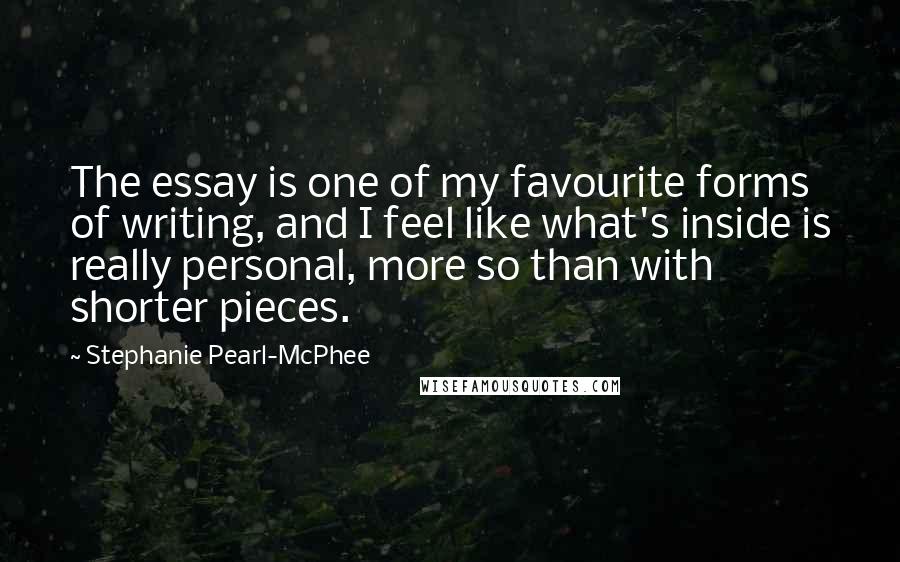 The essay is one of my favourite forms of writing, and I feel like what's inside is really personal, more so than with shorter pieces.