Samuel Shem Quotes
Top 12 wise famous quotes and sayings by Samuel Shem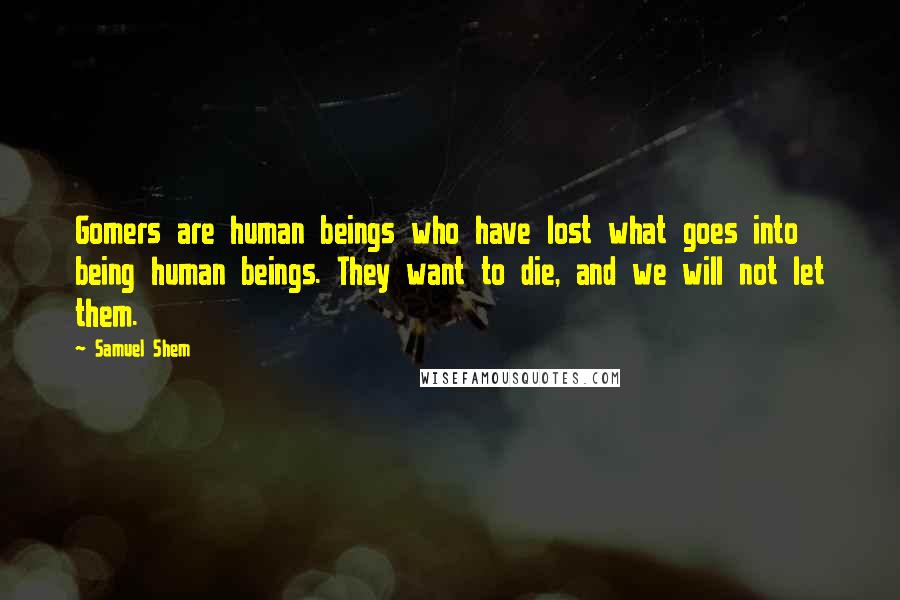 Gomers are human beings who have lost what goes into being human beings. They want to die, and we will not let them.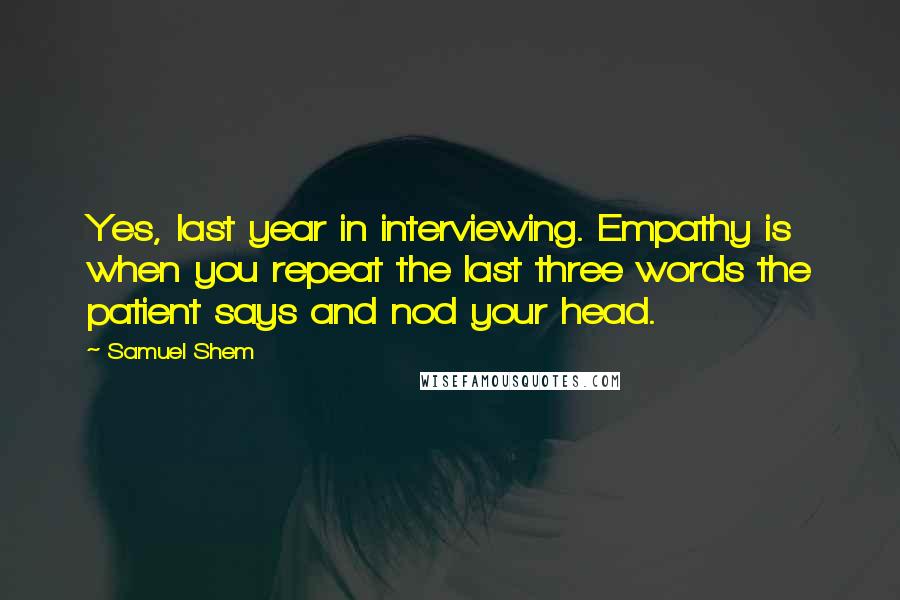 Yes, last year in interviewing. Empathy is when you repeat the last three words the patient says and nod your head.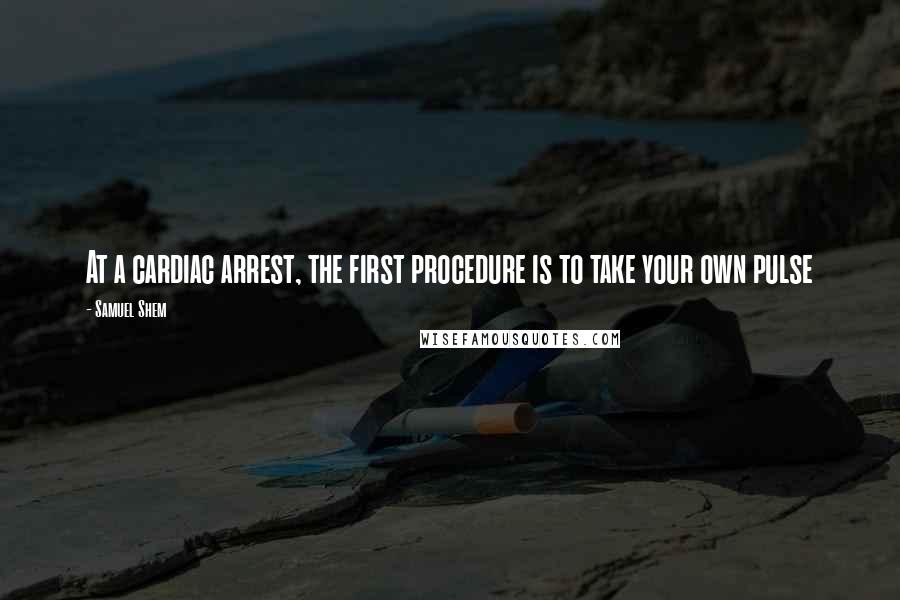 At a cardiac arrest, the first procedure is to take your own pulse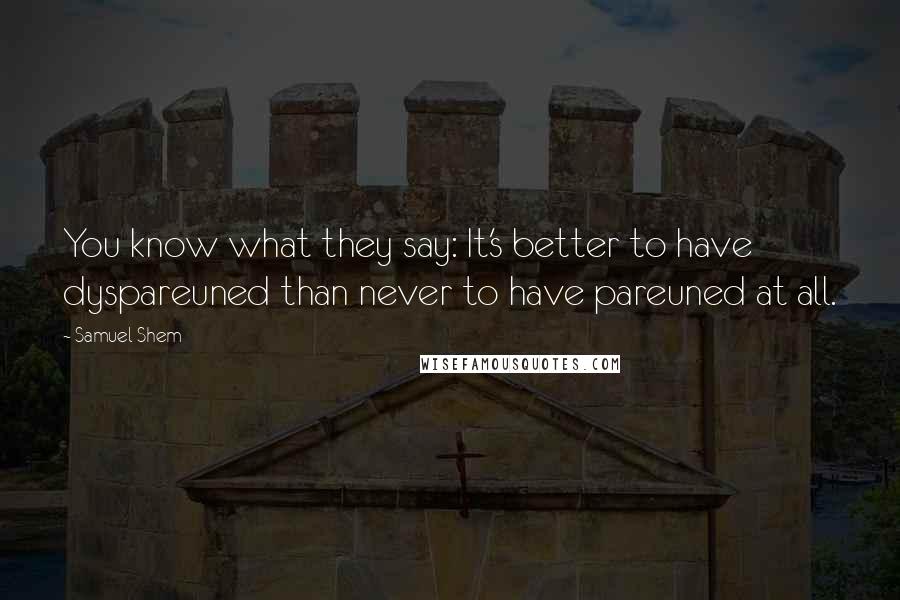 You know what they say: It's better to have dyspareuned than never to have pareuned at all.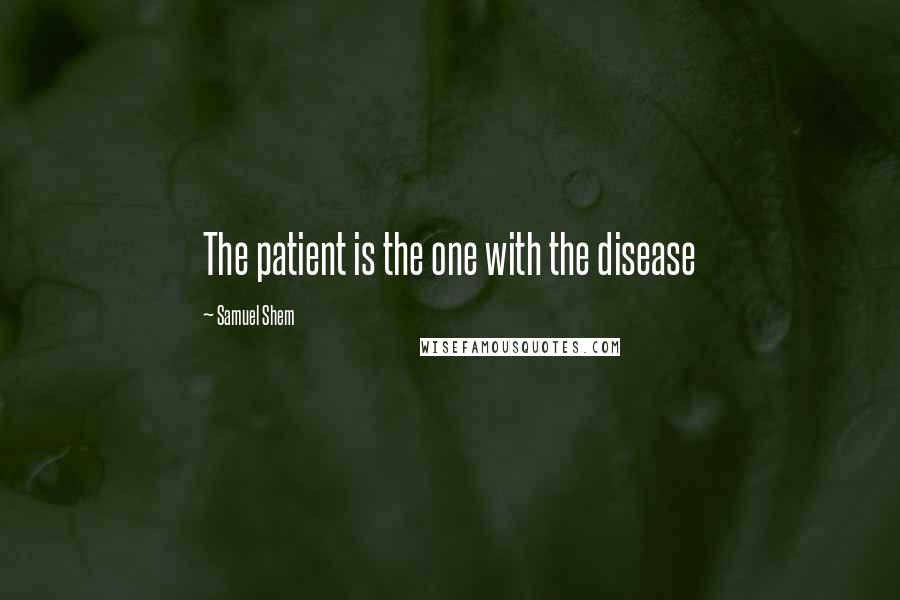 The patient is the one with the disease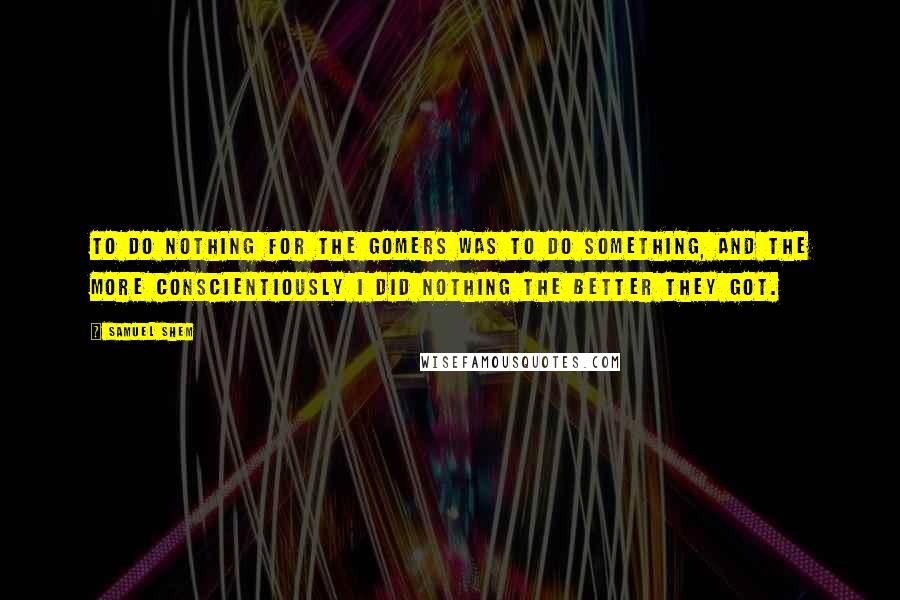 To do nothing for the gomers was to do something, and the more conscientiously I did nothing the better they got.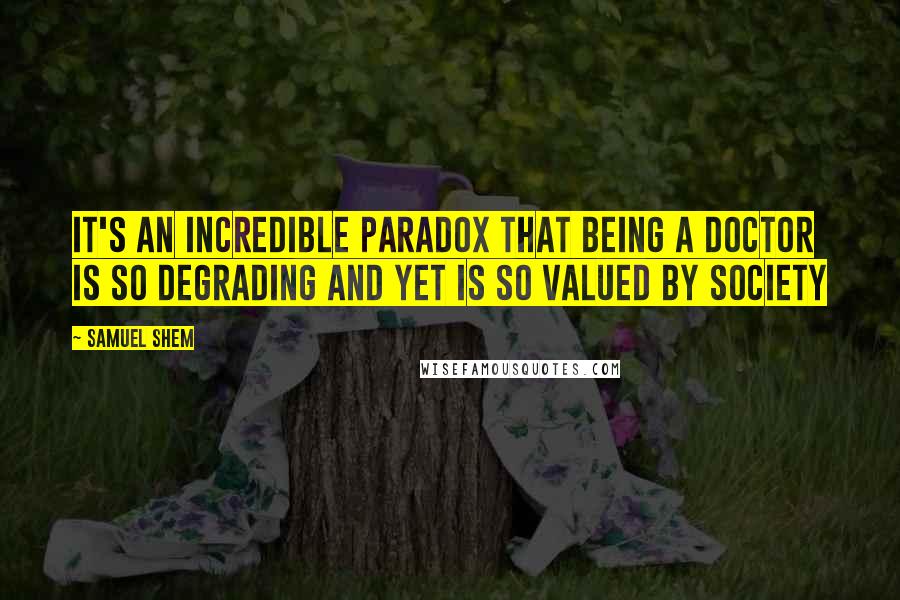 It's an incredible paradox that being a doctor is so degrading and yet is so valued by society
Law XIII. THE DELIVERY OF MEDICAL CARE IS TO DO AS MUCH NOTHING AS POSSIBLE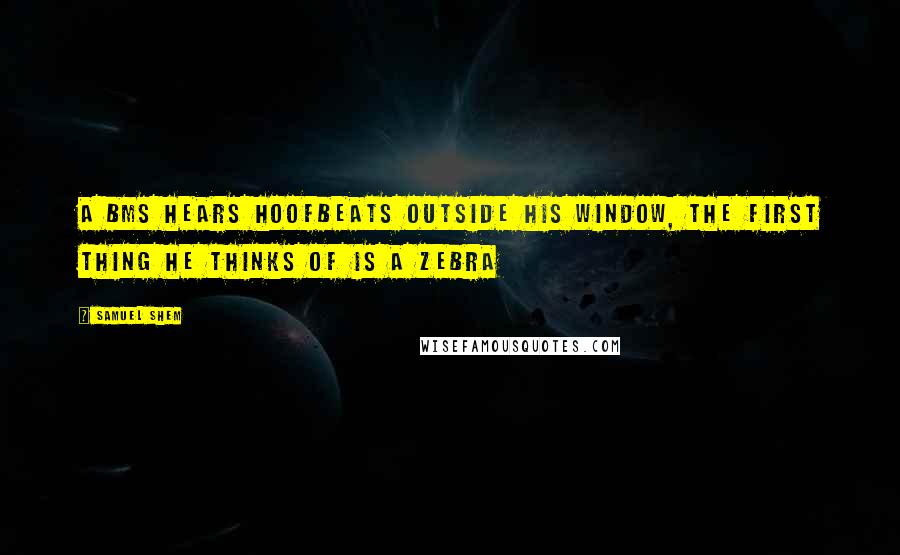 A BMS hears hoofbeats outside his window, the first thing he thinks of is a zebra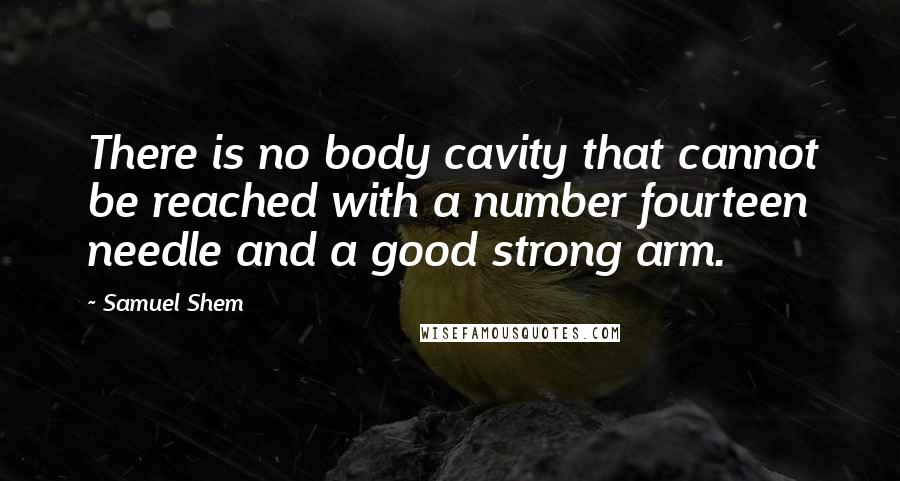 There is no body cavity that cannot be reached with a number fourteen needle and a good strong arm.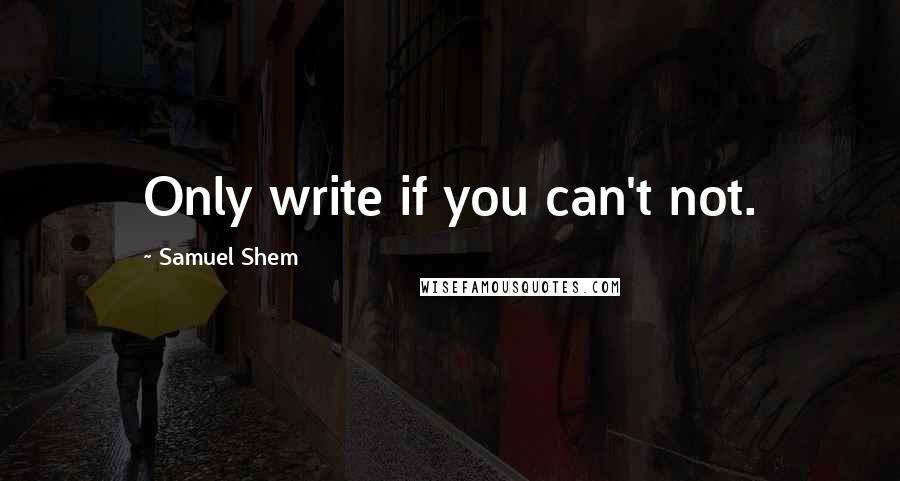 Only write if you can't not.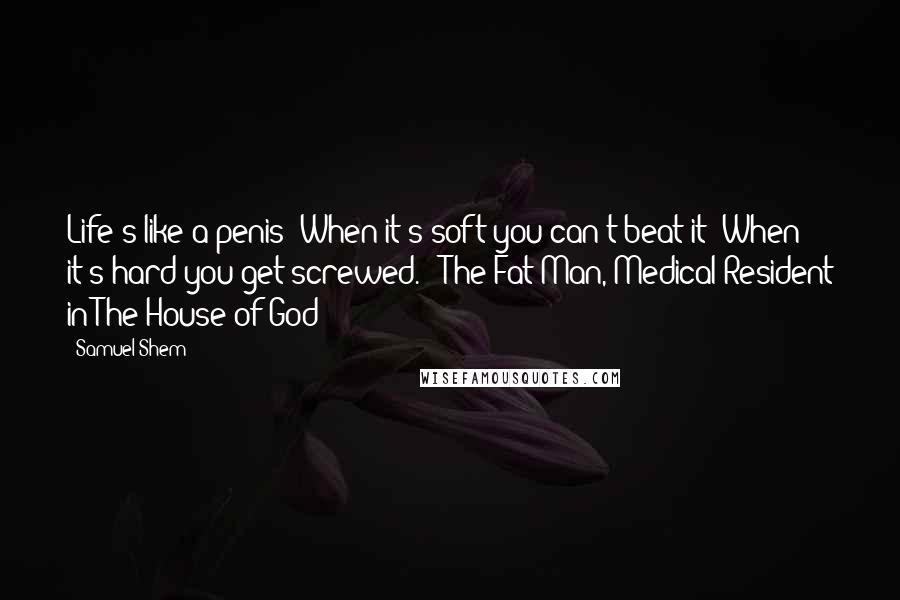 Life's like a penis; When it's soft you can't beat it; When it's hard you get screwed. - The Fat Man, Medical Resident in The House of God