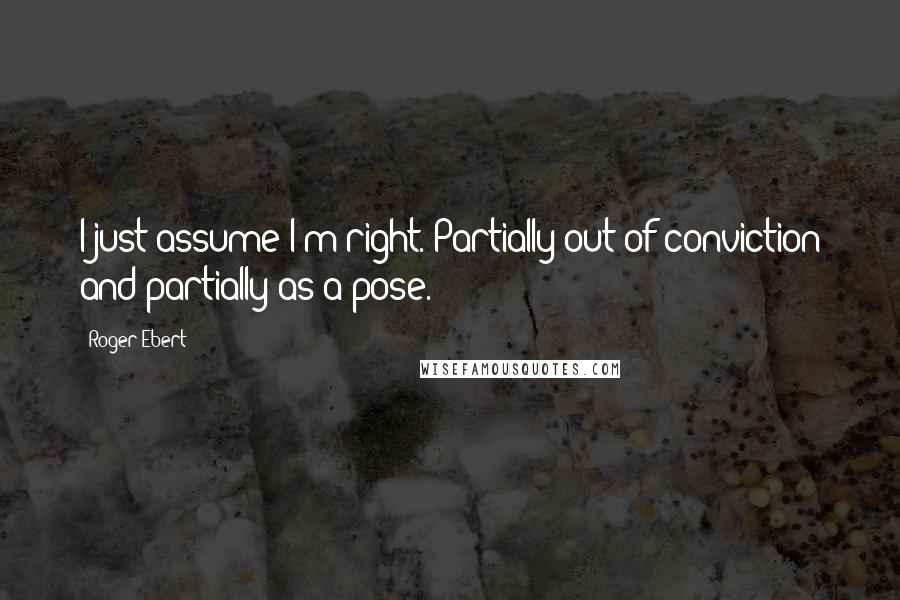 I just assume I'm right. Partially out of conviction and partially as a pose.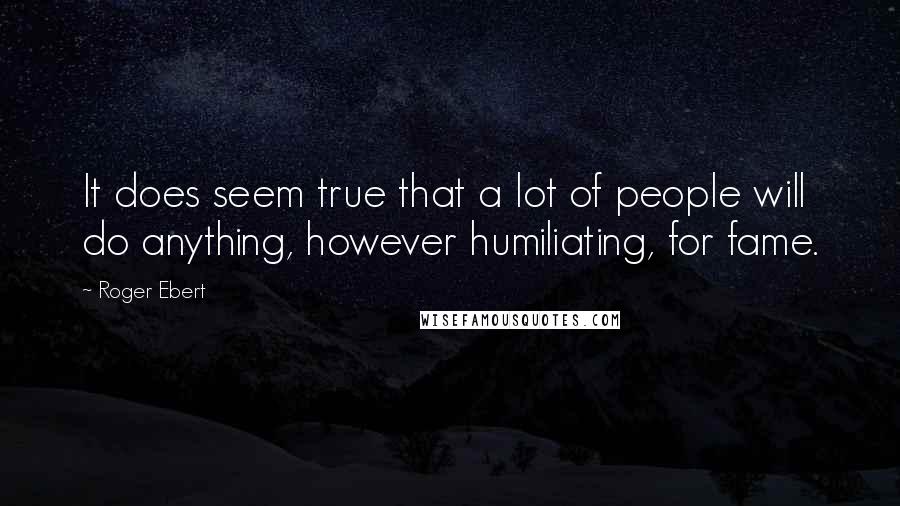 It does seem true that a lot of people will do anything, however humiliating, for fame.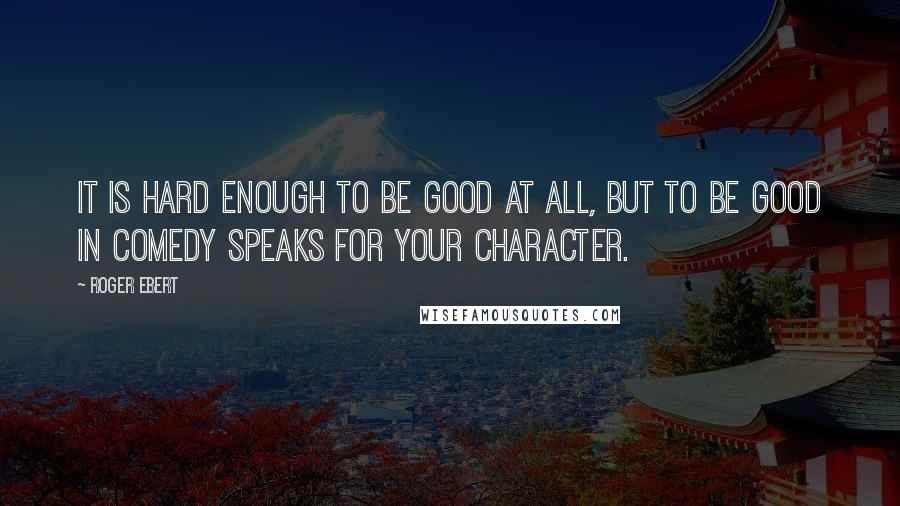 It is hard enough to be good at all, but to be good in comedy speaks for your character.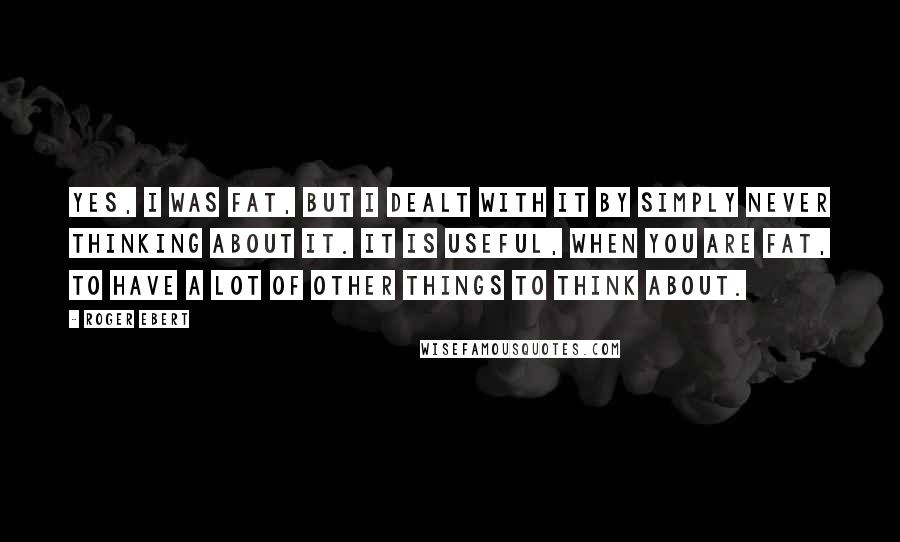 Yes, I was fat, but I dealt with it by simply never thinking about it. It is useful, when you are fat, to have a lot of other things to think about.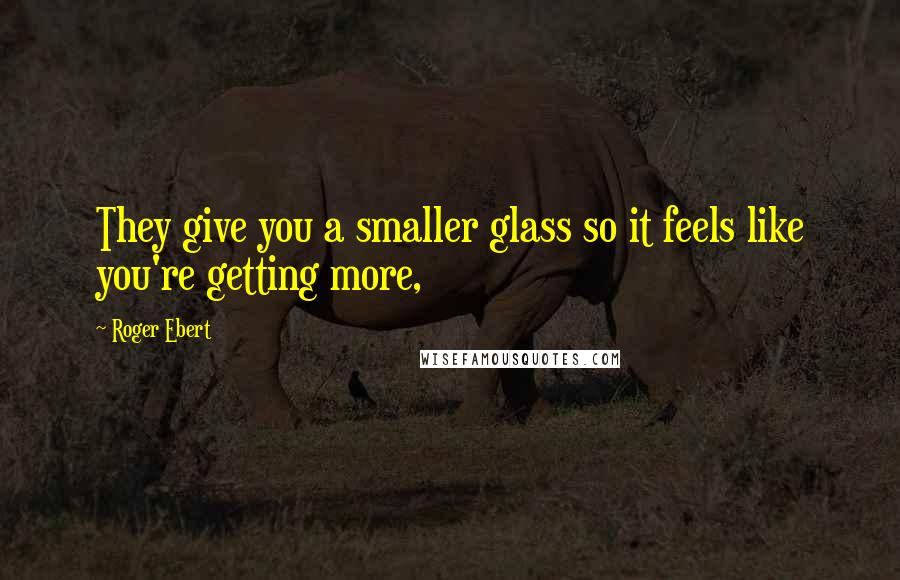 They give you a smaller glass so it feels like you're getting more,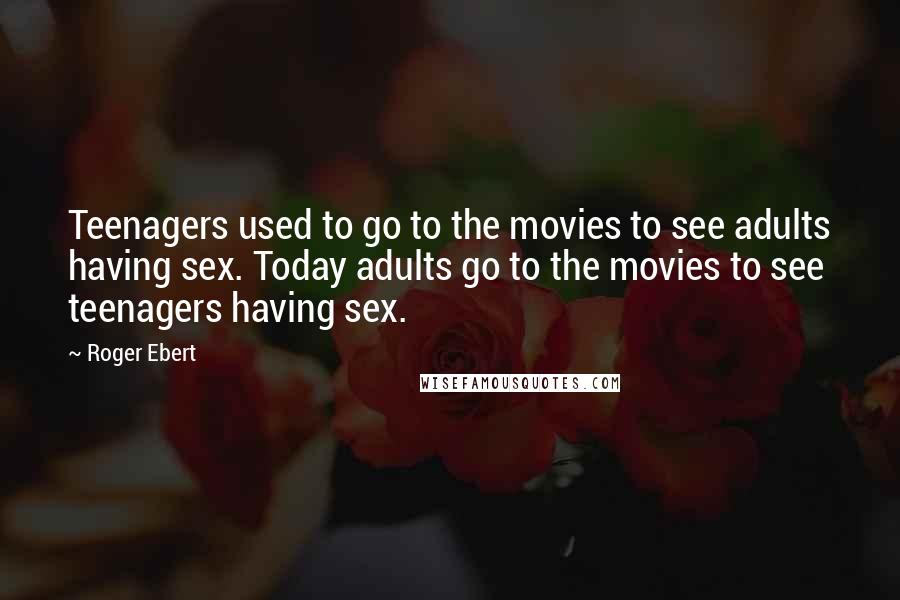 Teenagers used to go to the movies to see adults having sex. Today adults go to the movies to see teenagers having sex.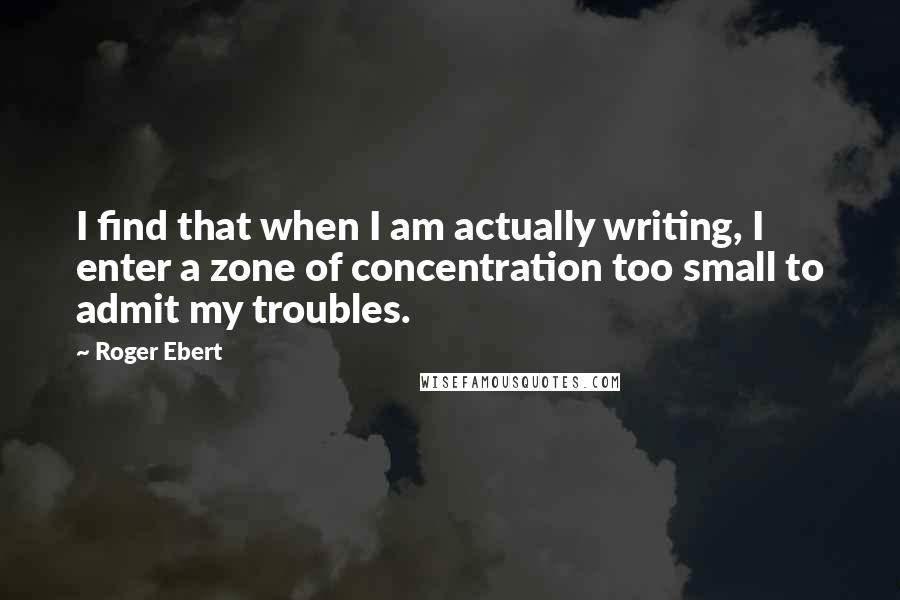 I find that when I am actually writing, I enter a zone of concentration too small to admit my troubles.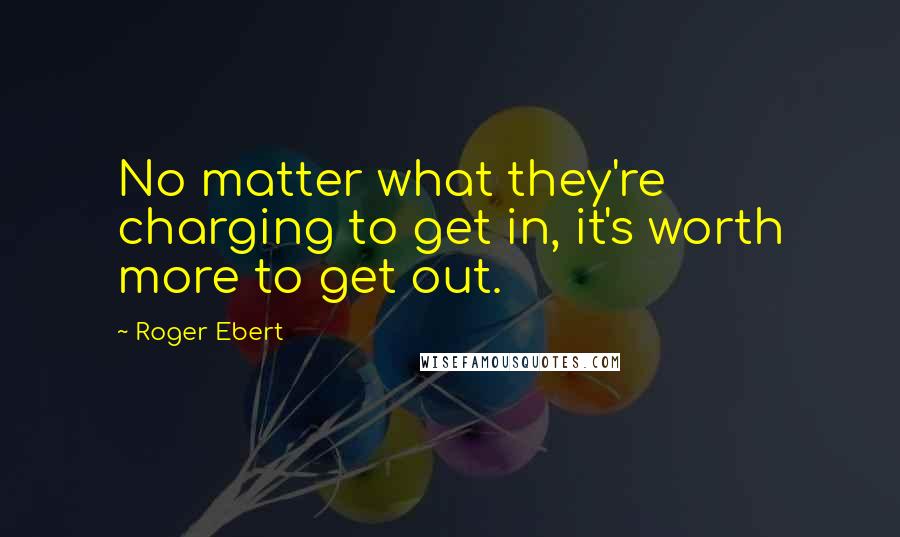 No matter what they're charging to get in, it's worth more to get out.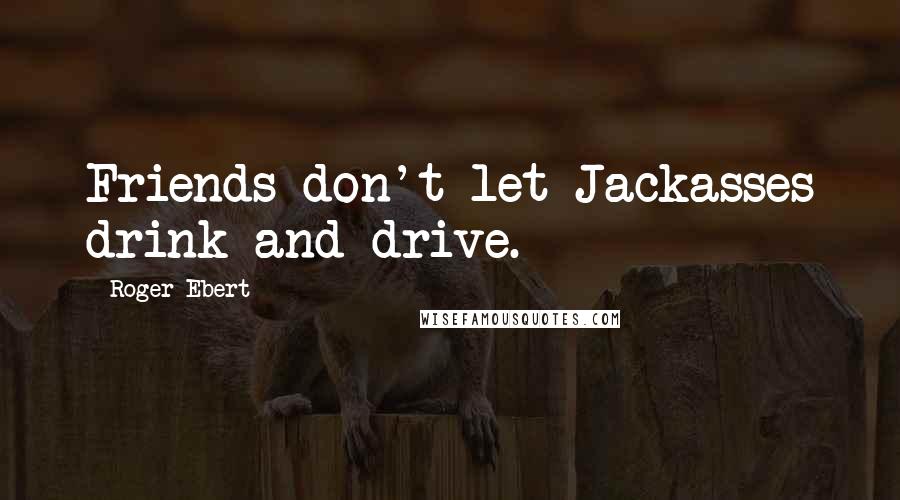 Friends don't let Jackasses drink and drive.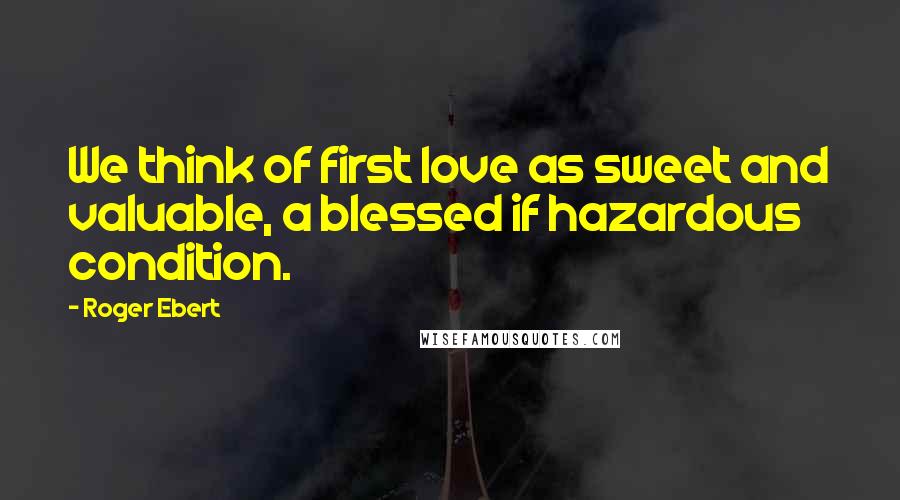 We think of first love as sweet and valuable, a blessed if hazardous condition.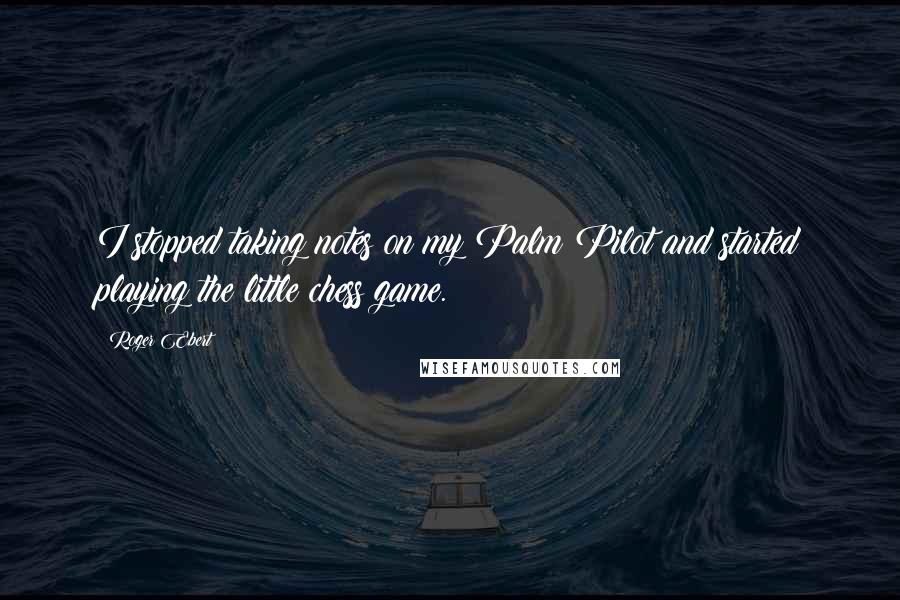 I stopped taking notes on my Palm Pilot and started playing the little chess game.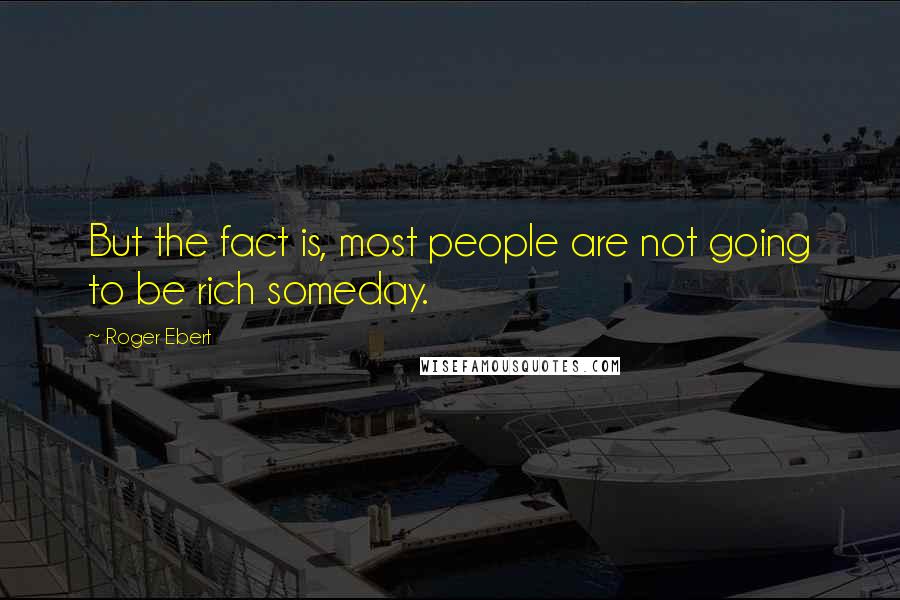 But the fact is, most people are not going to be rich someday.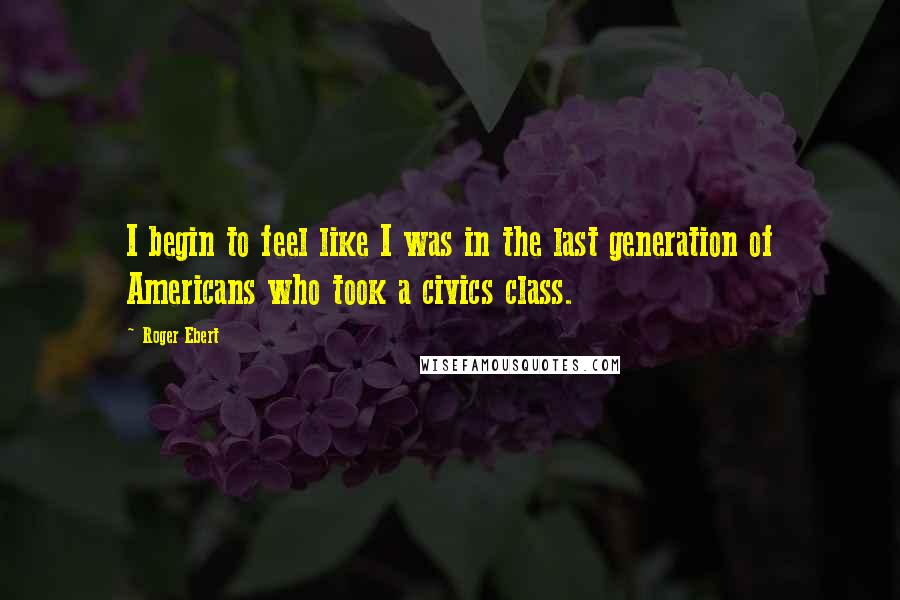 I begin to feel like I was in the last generation of Americans who took a civics class.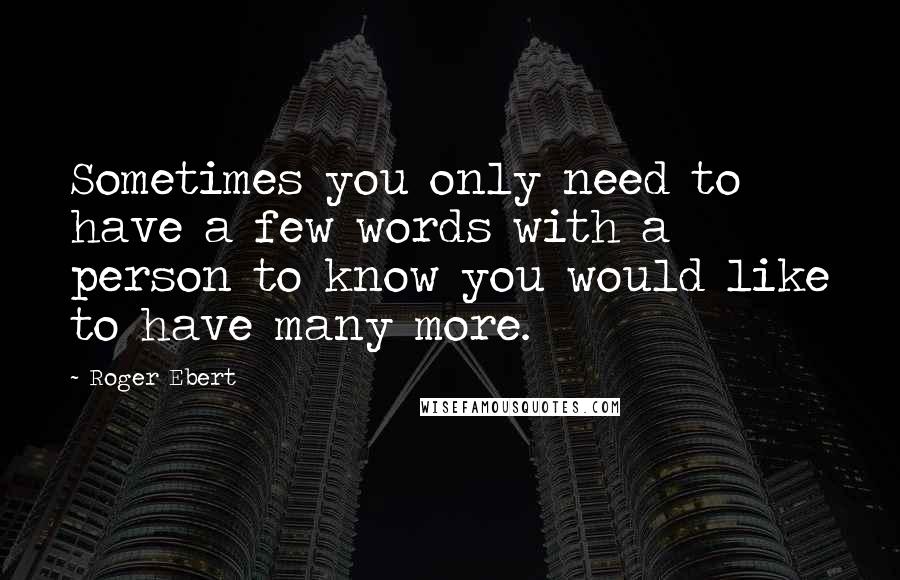 Sometimes you only need to have a few words with a person to know you would like to have many more.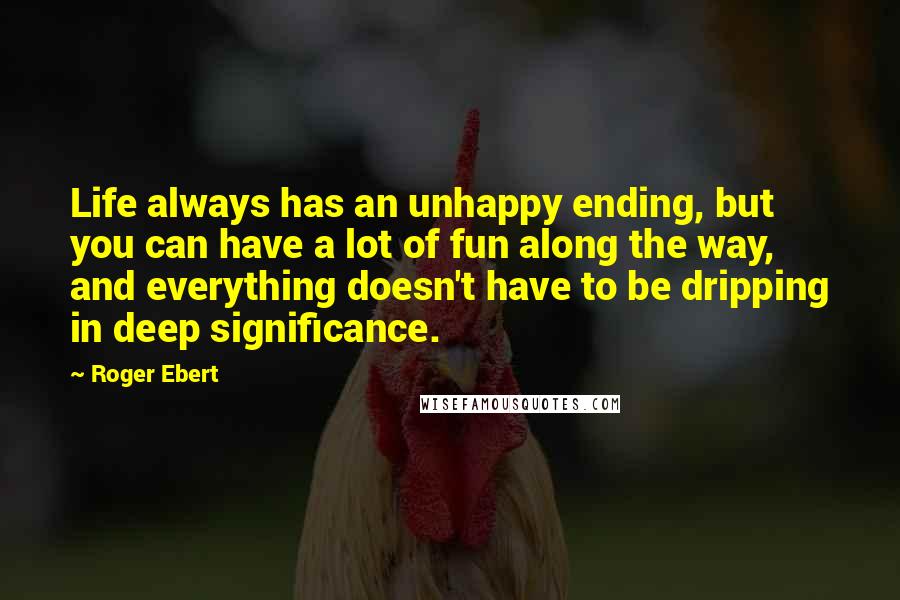 Life always has an unhappy ending, but you can have a lot of fun along the way, and everything doesn't have to be dripping in deep significance.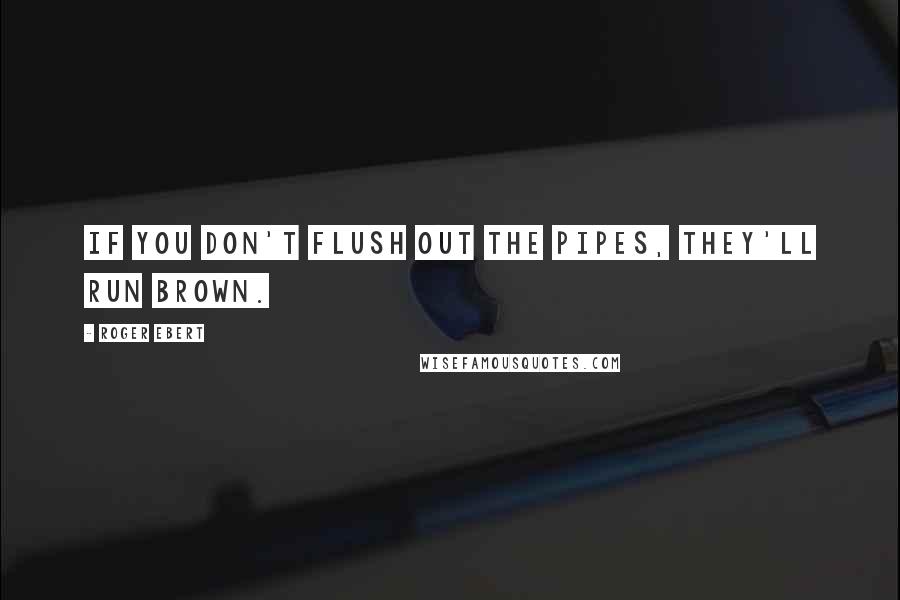 If you don't flush out the pipes, they'll run brown.
It's hard to explain the fun to be found in seeing the right kind of bad movie.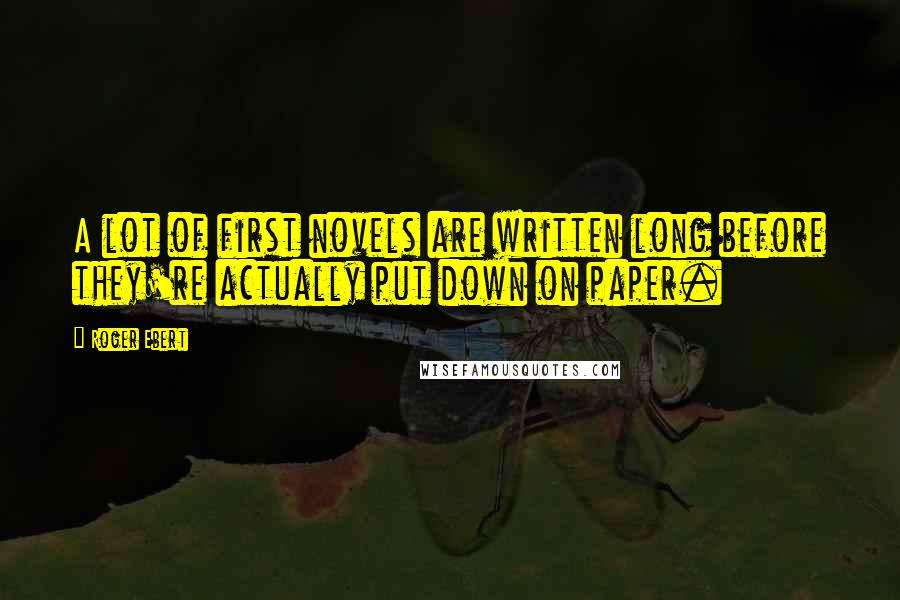 A lot of first novels are written long before they're actually put down on paper.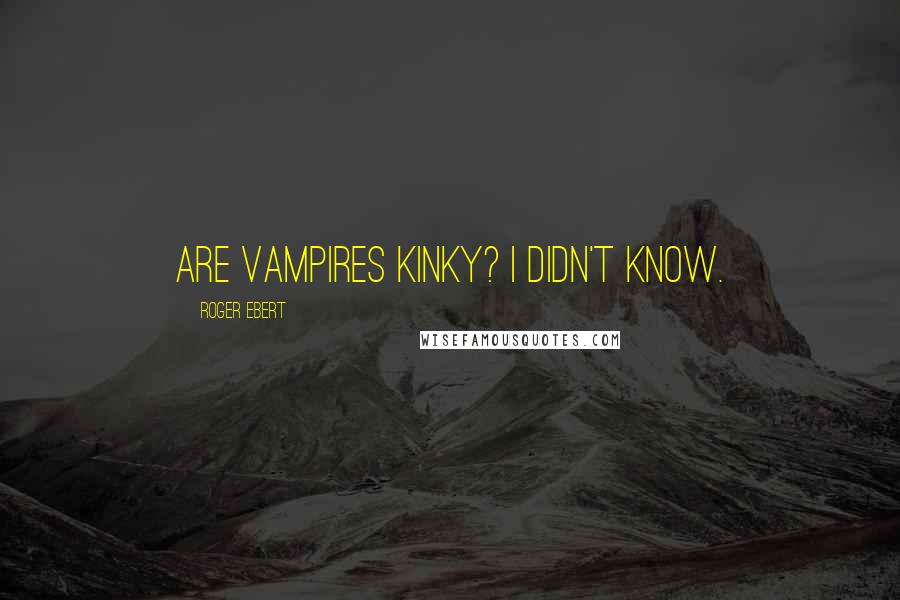 Are vampires kinky? I didn't know.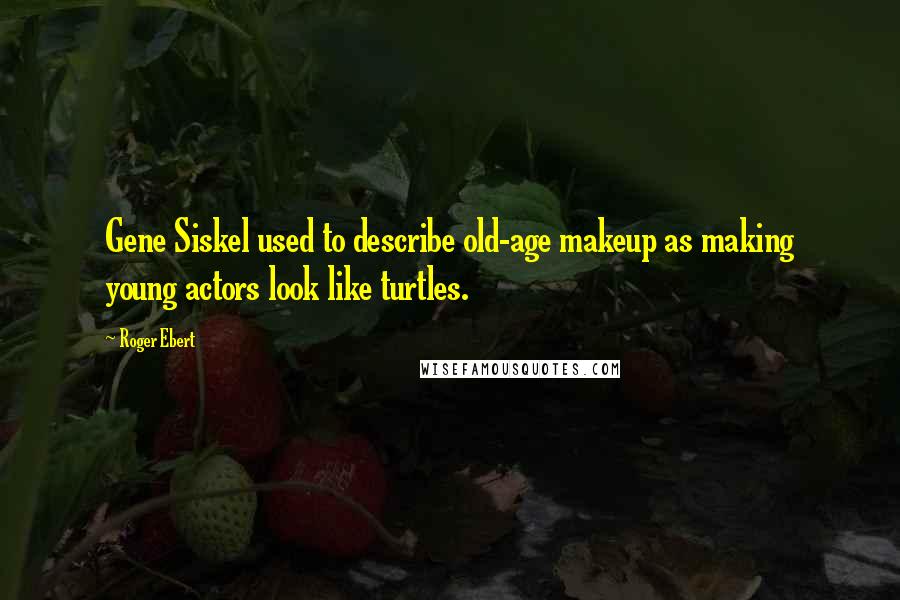 Gene Siskel used to describe old-age makeup as making young actors look like turtles.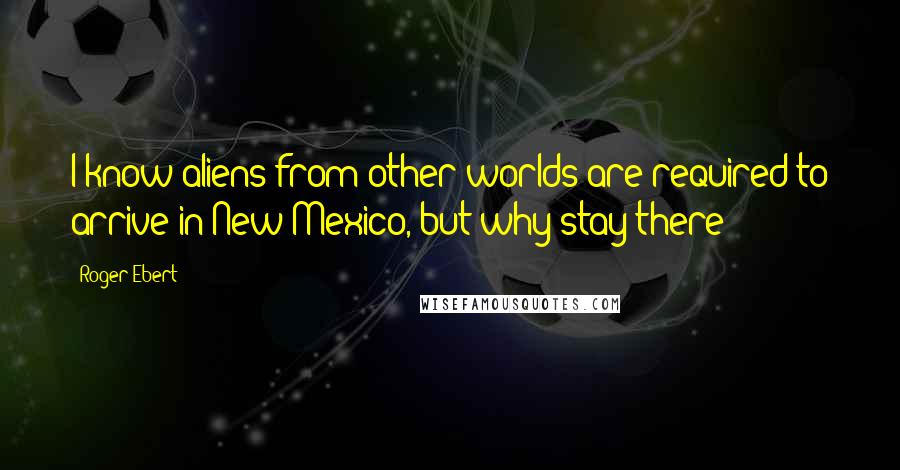 I know aliens from other worlds are required to arrive in New Mexico, but why stay there?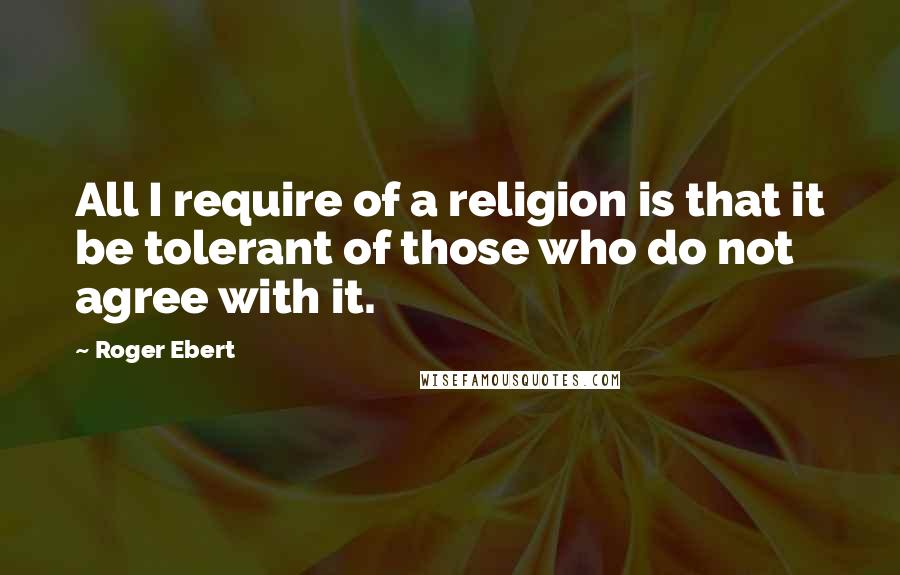 All I require of a religion is that it be tolerant of those who do not agree with it.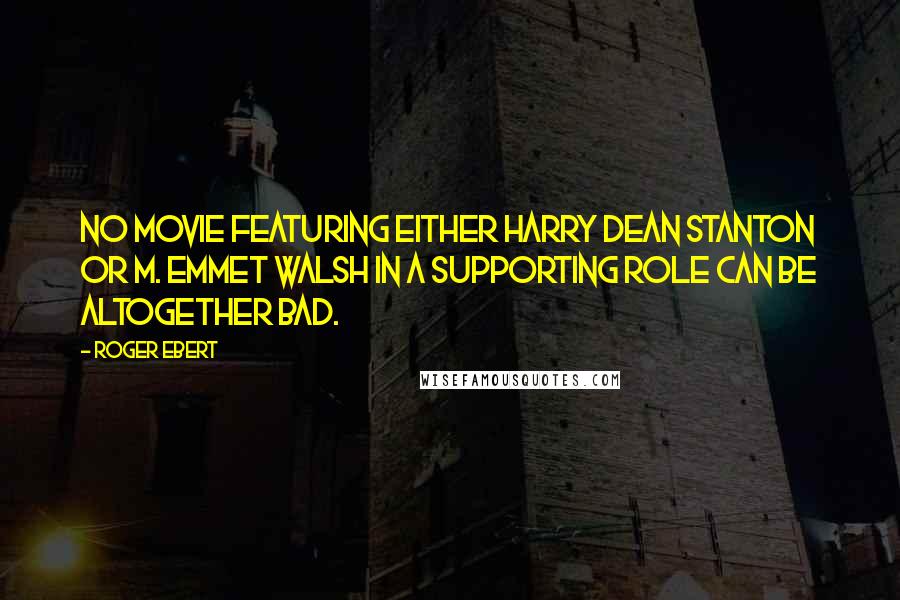 No movie featuring either Harry Dean Stanton or M. Emmet Walsh in a supporting role can be altogether bad.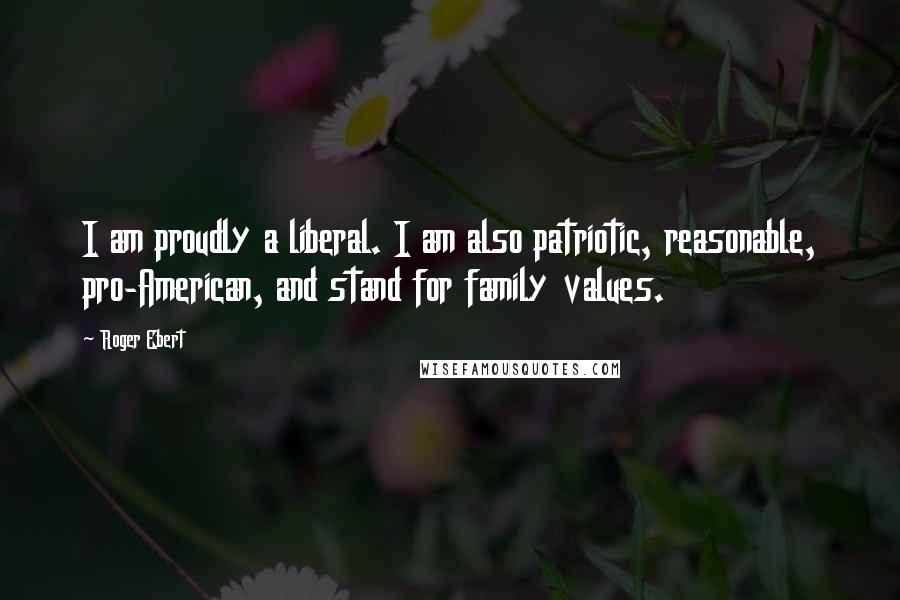 I am proudly a liberal. I am also patriotic, reasonable, pro-American, and stand for family values.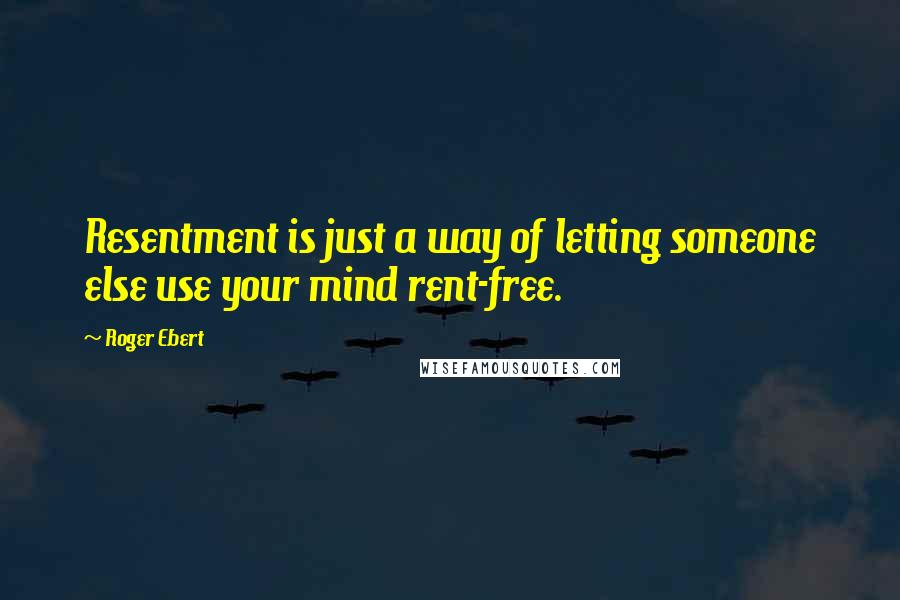 Resentment is just a way of letting someone else use your mind rent-free.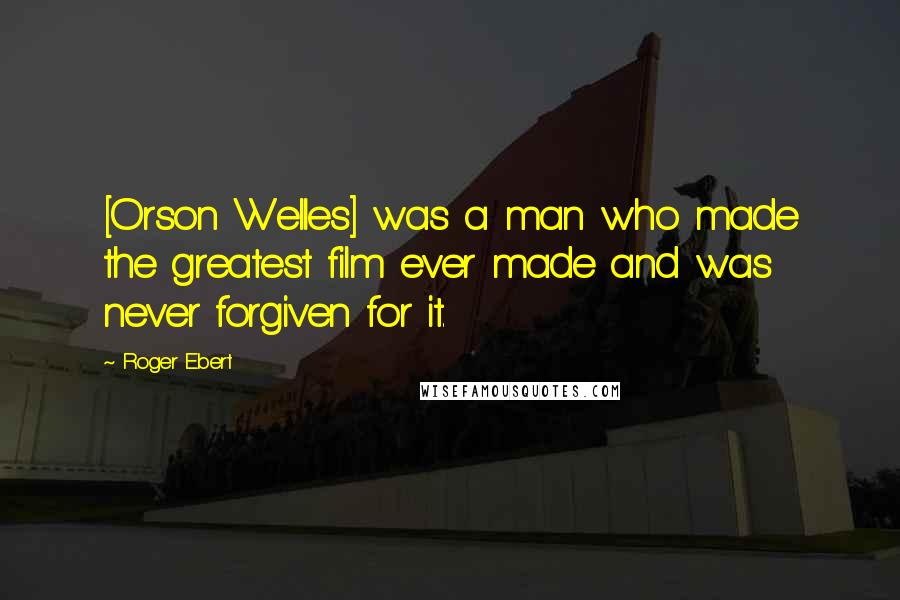 [Orson Welles] was a man who made the greatest film ever made and was never forgiven for it.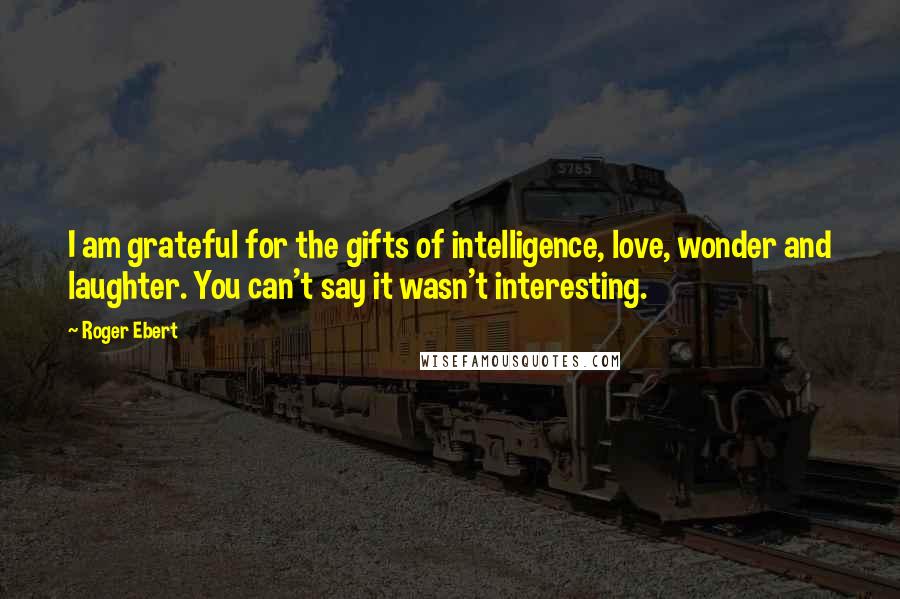 I am grateful for the gifts of intelligence, love, wonder and laughter. You can't say it wasn't interesting.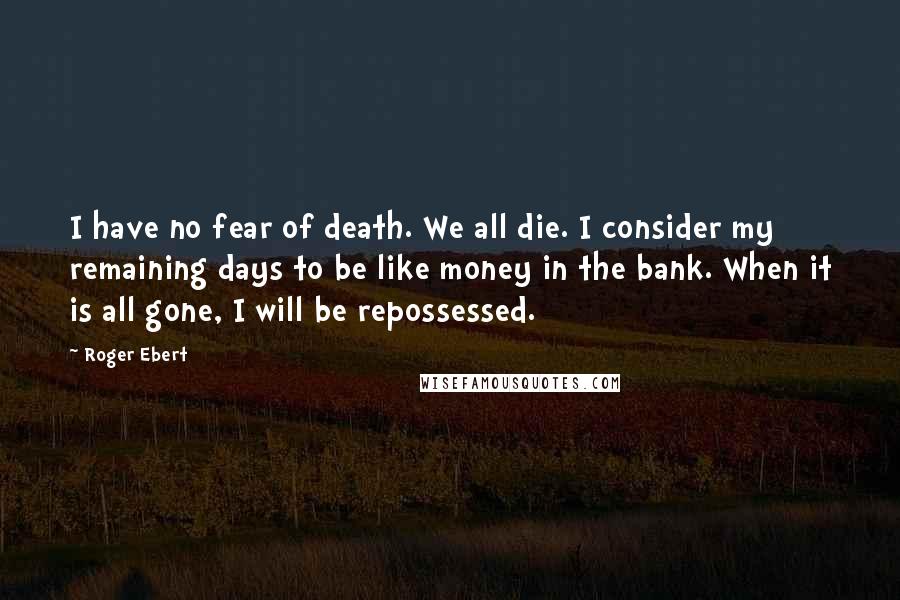 I have no fear of death. We all die. I consider my remaining days to be like money in the bank. When it is all gone, I will be repossessed.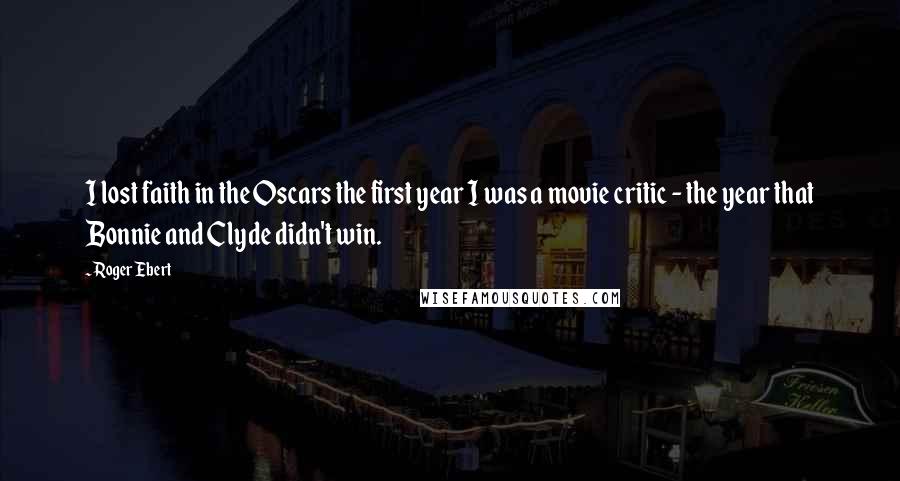 I lost faith in the Oscars the first year I was a movie critic - the year that Bonnie and Clyde didn't win.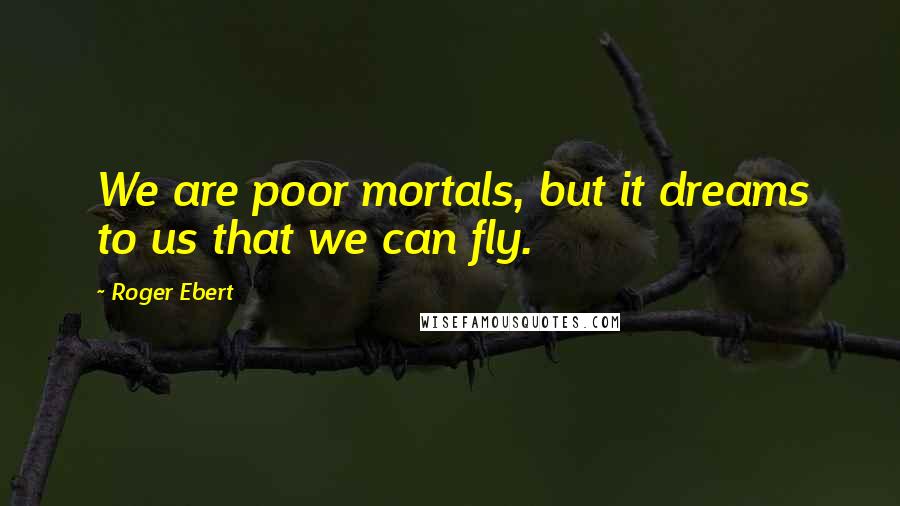 We are poor mortals, but it dreams to us that we can fly.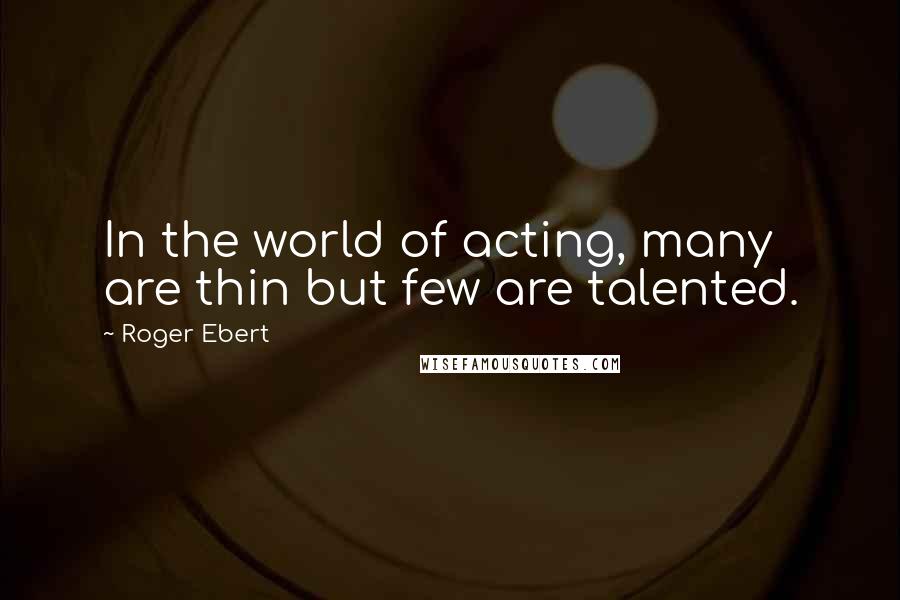 In the world of acting, many are thin but few are talented.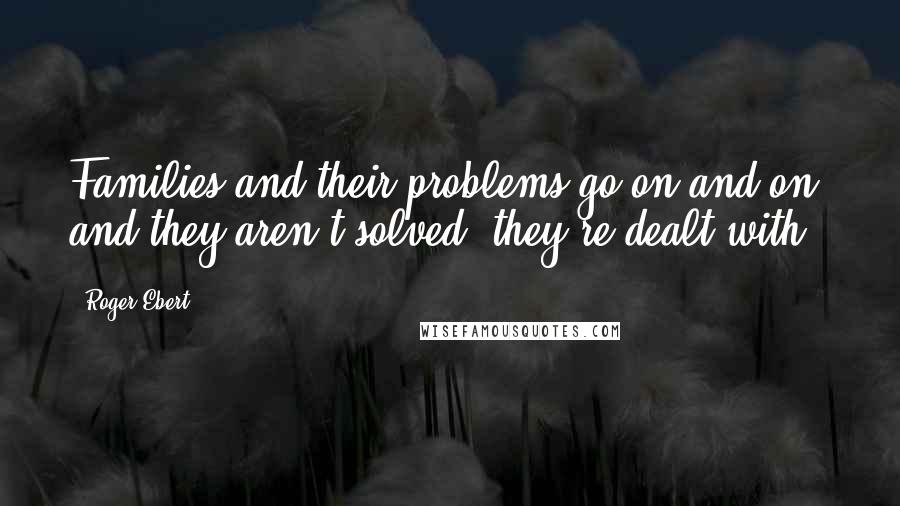 Families and their problems go on and on, and they aren't solved, they're dealt with.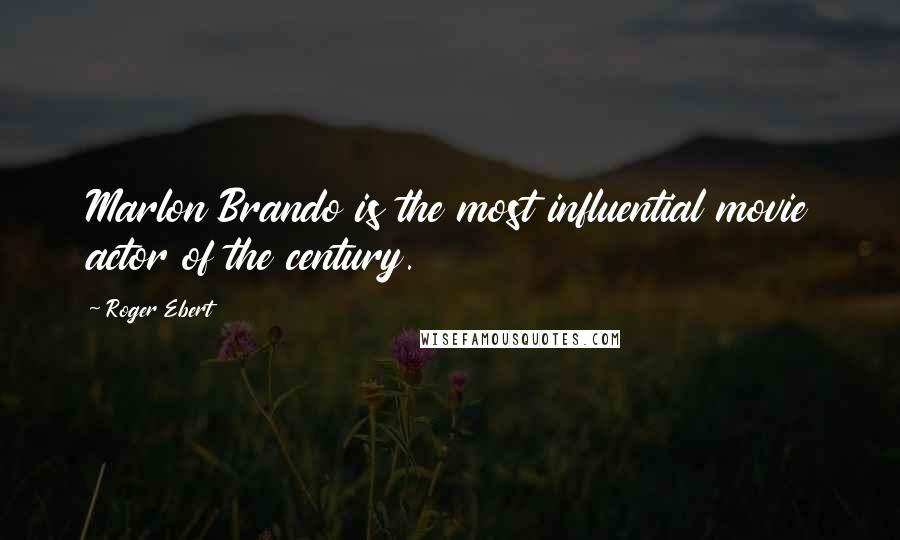 Marlon Brando is the most influential movie actor of the century.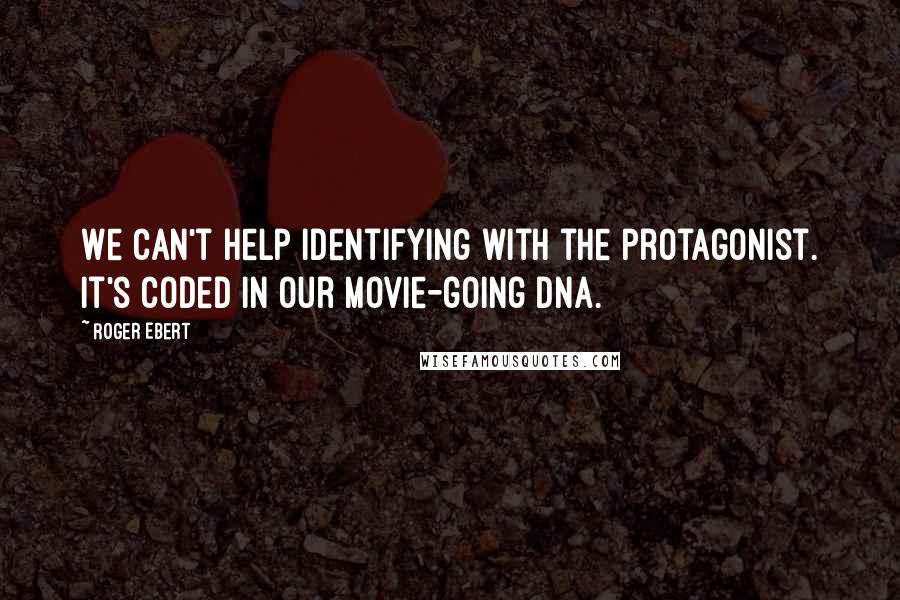 We can't help identifying with the protagonist. It's coded in our movie-going DNA.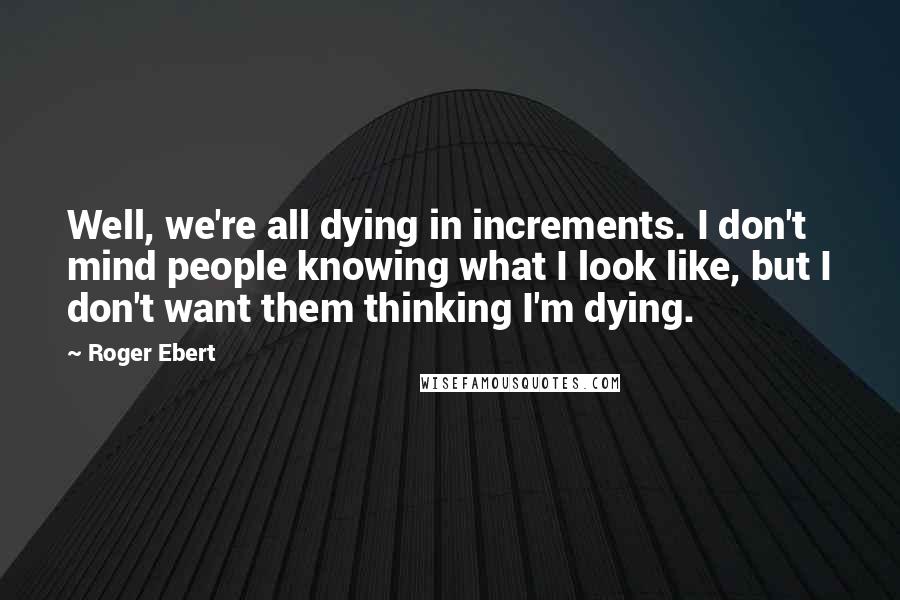 Well, we're all dying in increments. I don't mind people knowing what I look like, but I don't want them thinking I'm dying.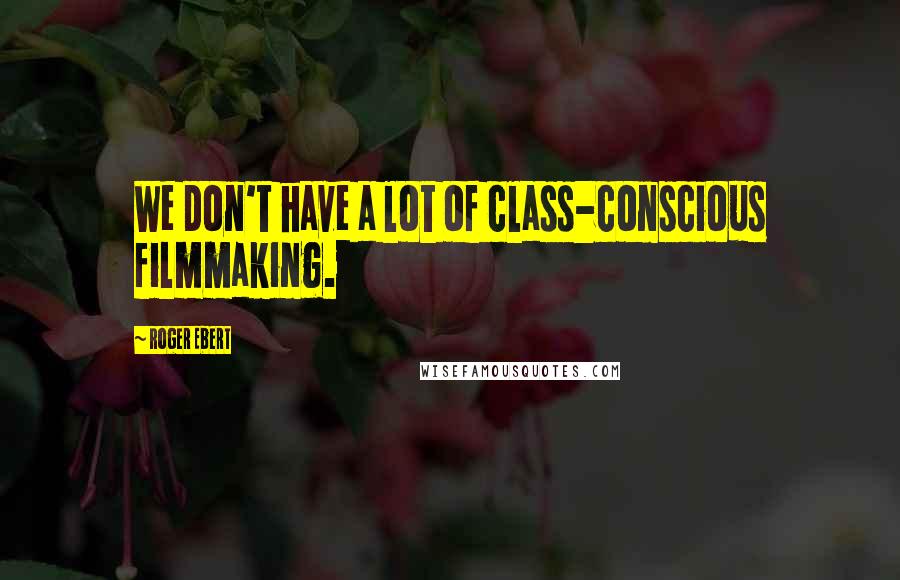 We don't have a lot of class-conscious filmmaking.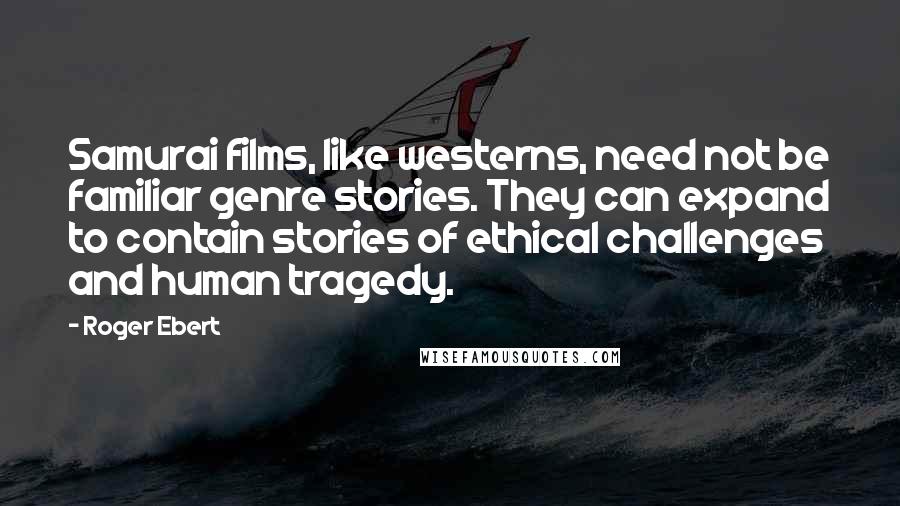 Samurai films, like westerns, need not be familiar genre stories. They can expand to contain stories of ethical challenges and human tragedy.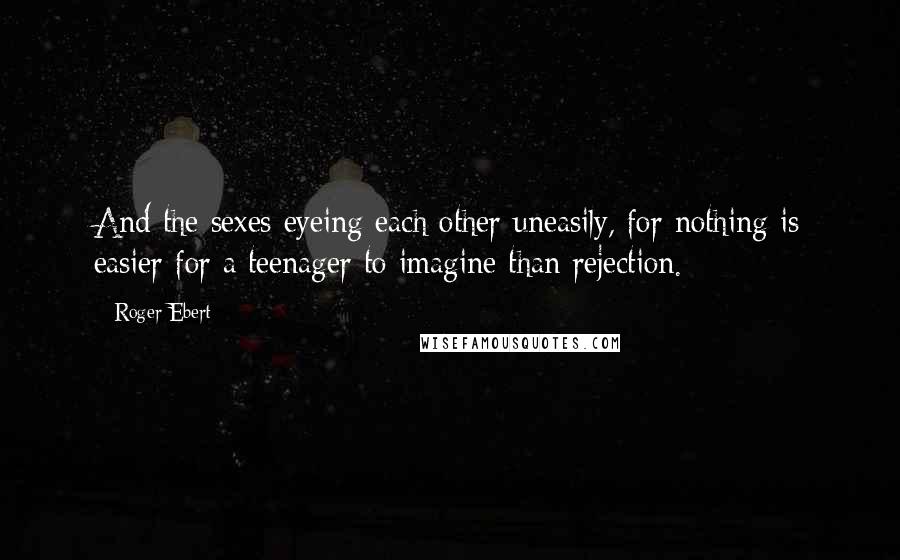 And the sexes eyeing each other uneasily, for nothing is easier for a teenager to imagine than rejection.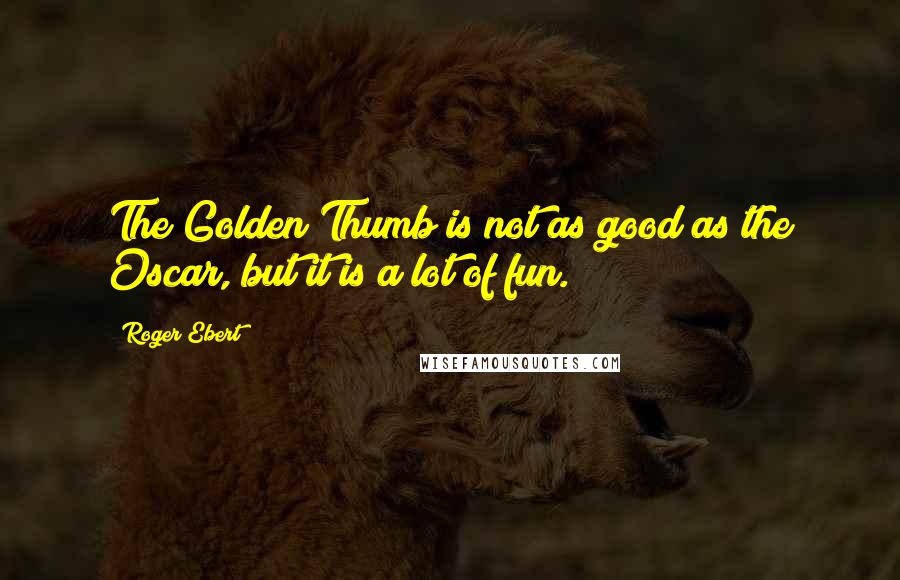 The Golden Thumb is not as good as the Oscar, but it is a lot of fun.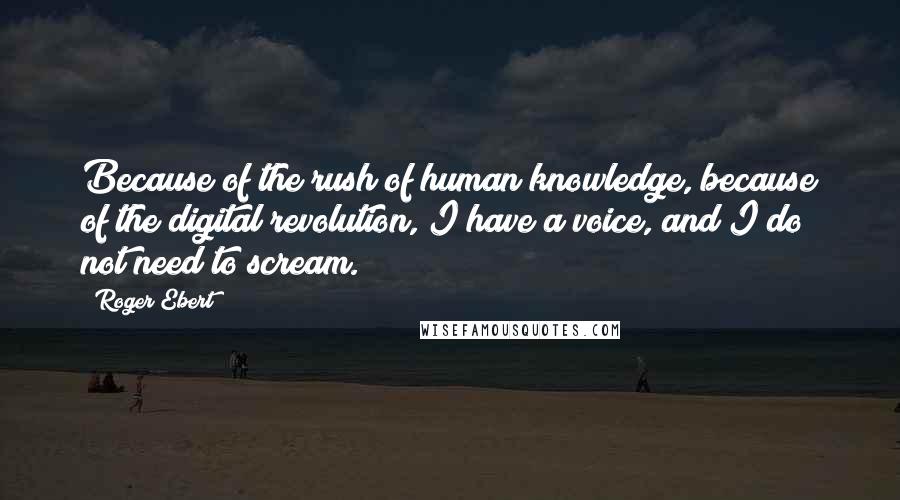 Because of the rush of human knowledge, because of the digital revolution, I have a voice, and I do not need to scream.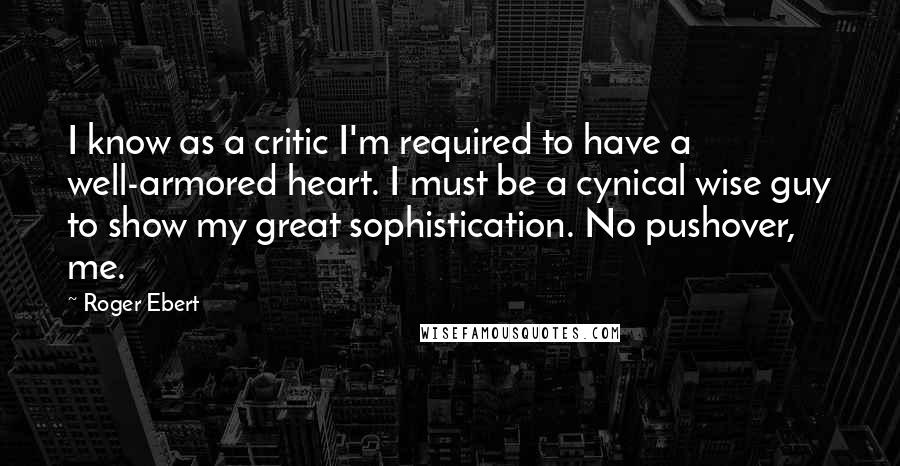 I know as a critic I'm required to have a well-armored heart. I must be a cynical wise guy to show my great sophistication. No pushover, me.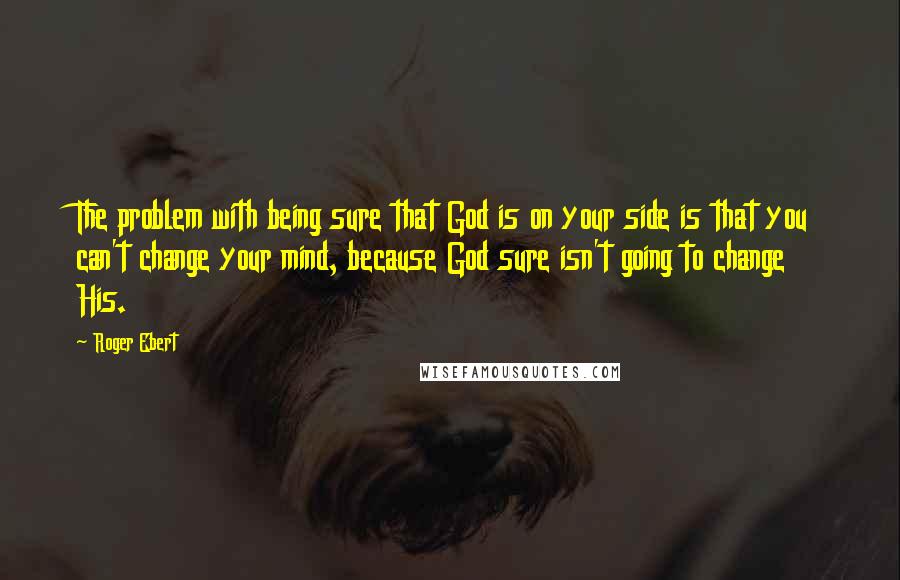 The problem with being sure that God is on your side is that you can't change your mind, because God sure isn't going to change His.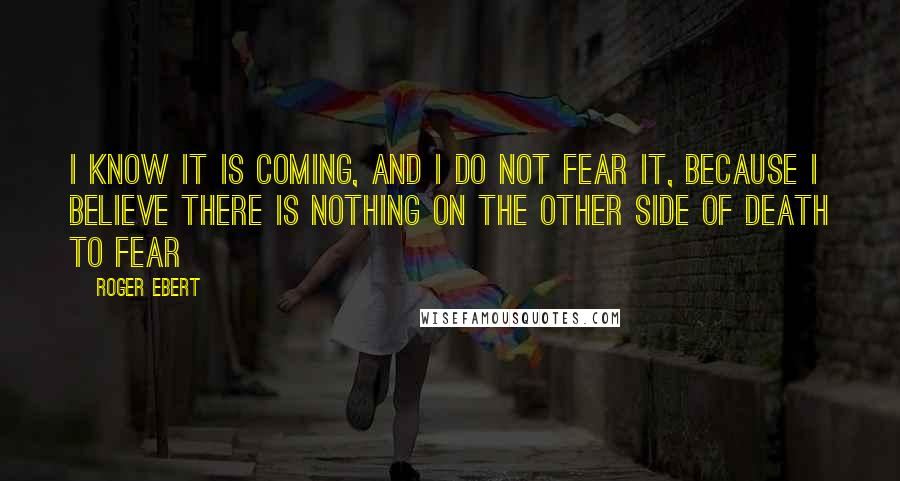 I know it is coming, and I do not fear it, because I believe there is nothing on the other side of death to fear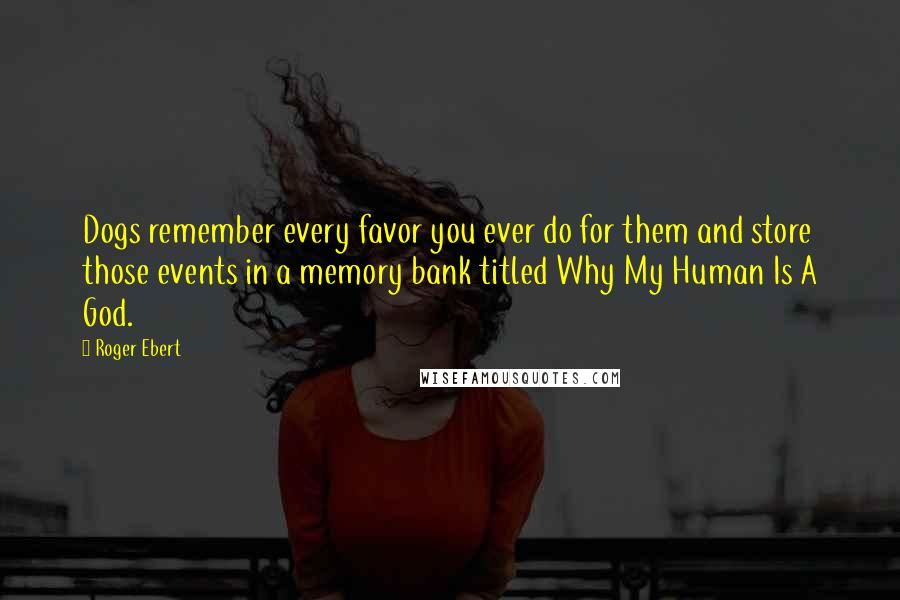 Dogs remember every favor you ever do for them and store those events in a memory bank titled Why My Human Is A God.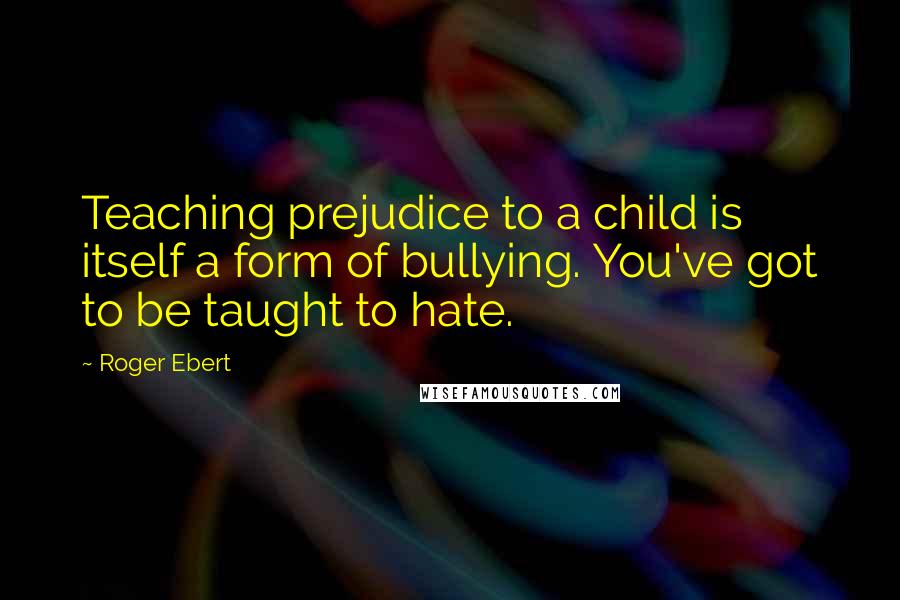 Teaching prejudice to a child is itself a form of bullying. You've got to be taught to hate.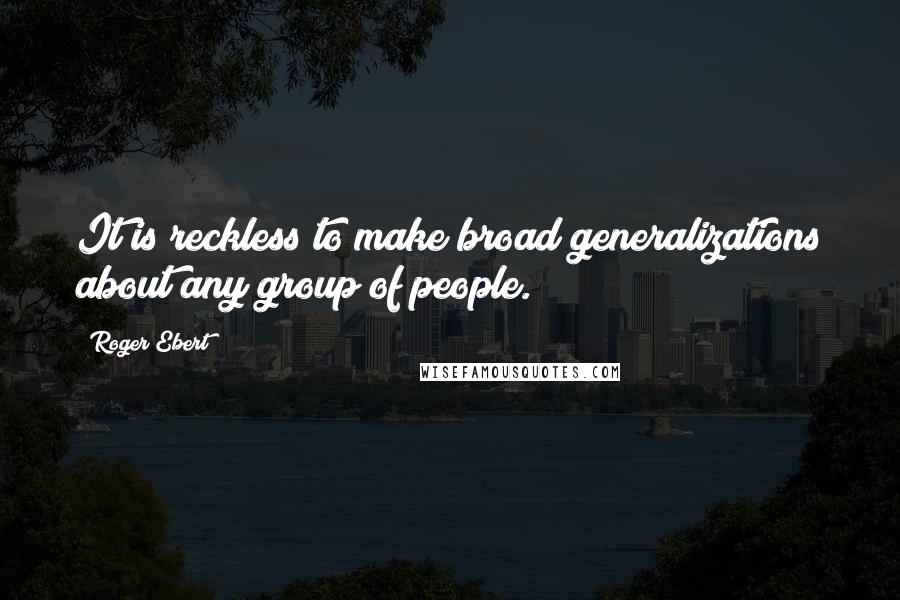 It is reckless to make broad generalizations about any group of people.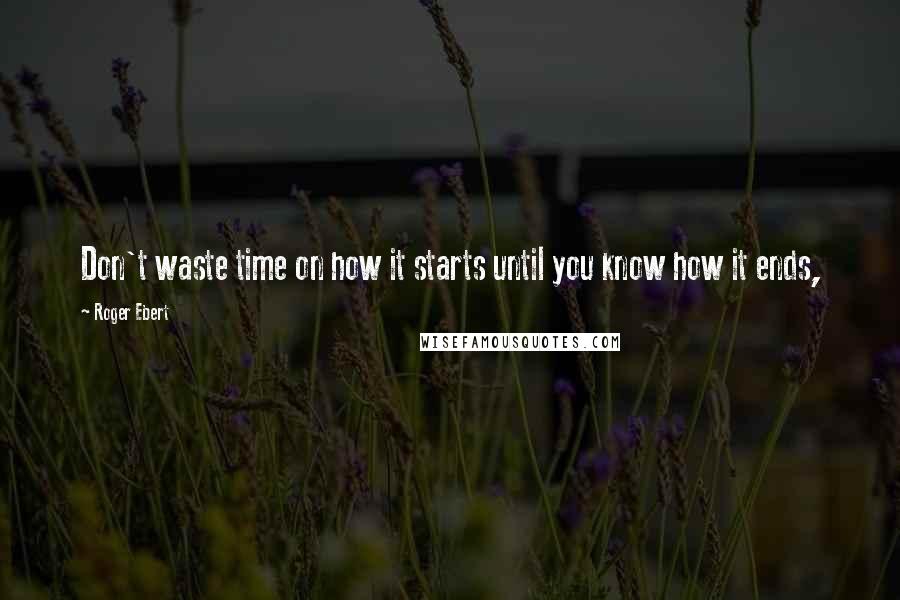 Don't waste time on how it starts until you know how it ends,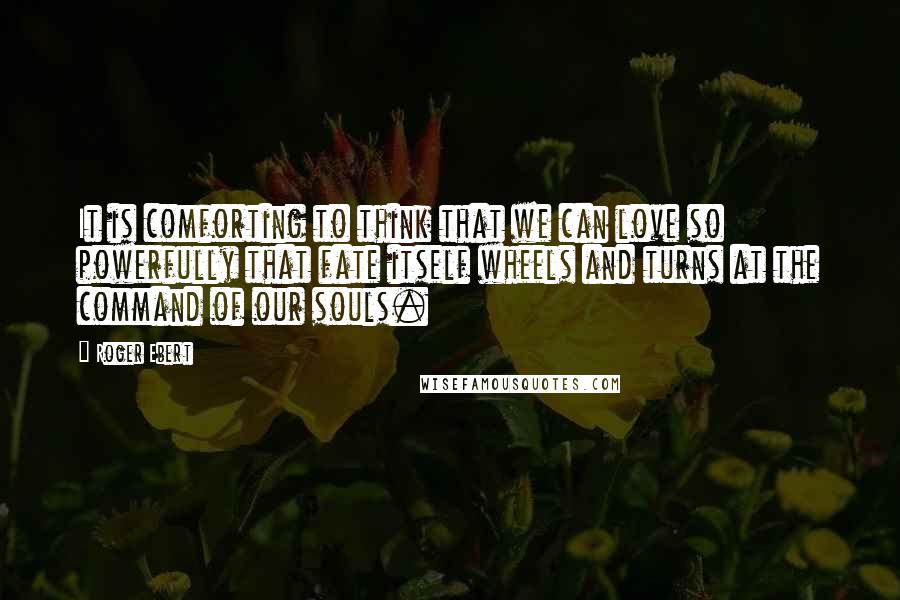 It is comforting to think that we can love so powerfully that fate itself wheels and turns at the command of our souls.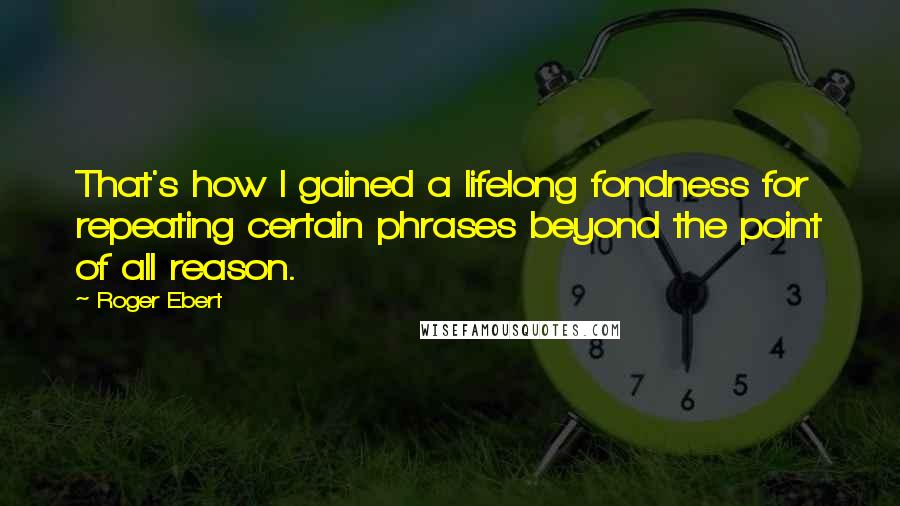 That's how I gained a lifelong fondness for repeating certain phrases beyond the point of all reason.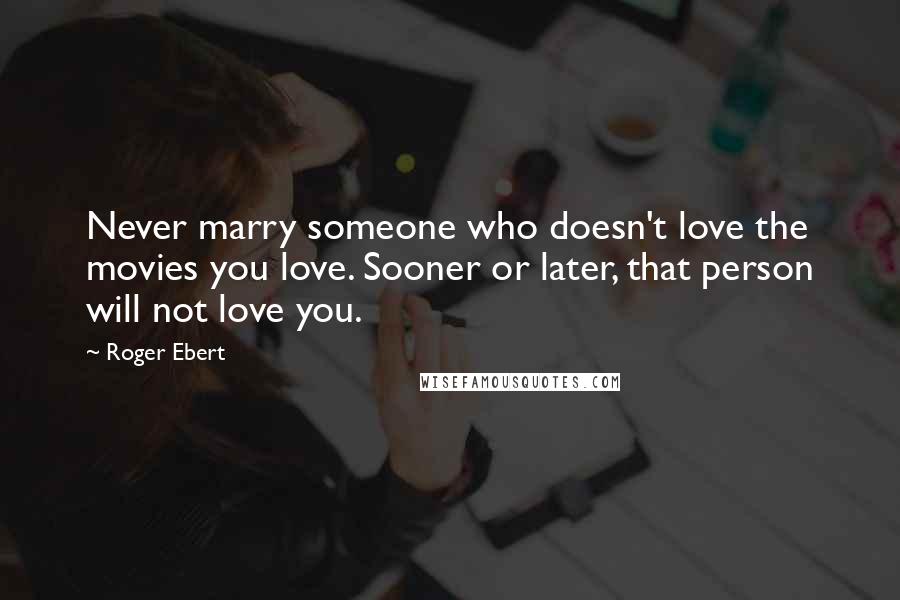 Never marry someone who doesn't love the movies you love. Sooner or later, that person will not love you.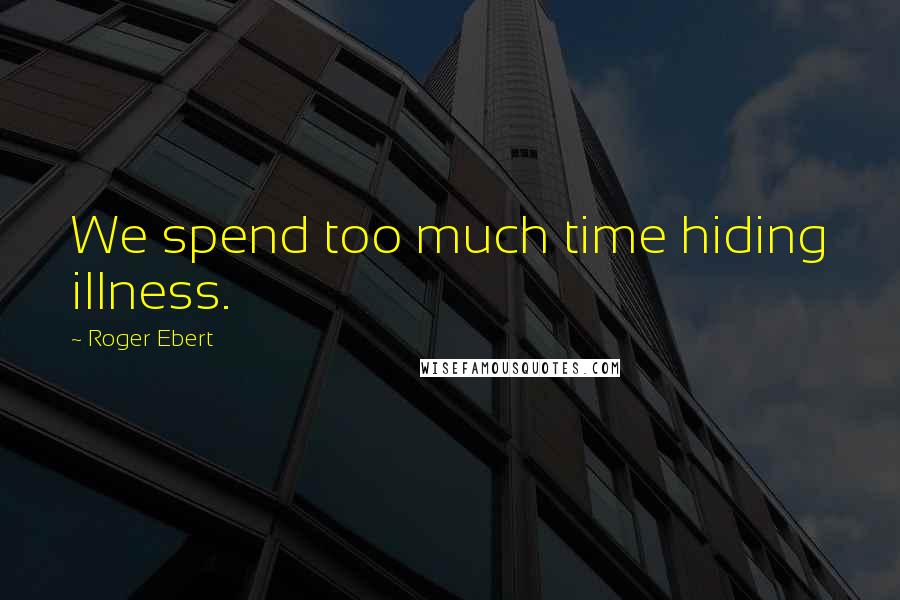 We spend too much time hiding illness.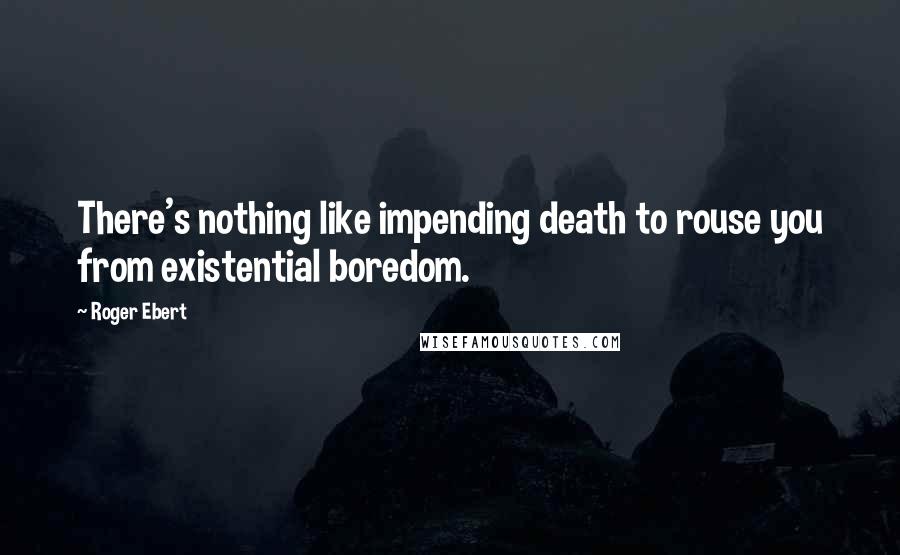 There's nothing like impending death to rouse you from existential boredom.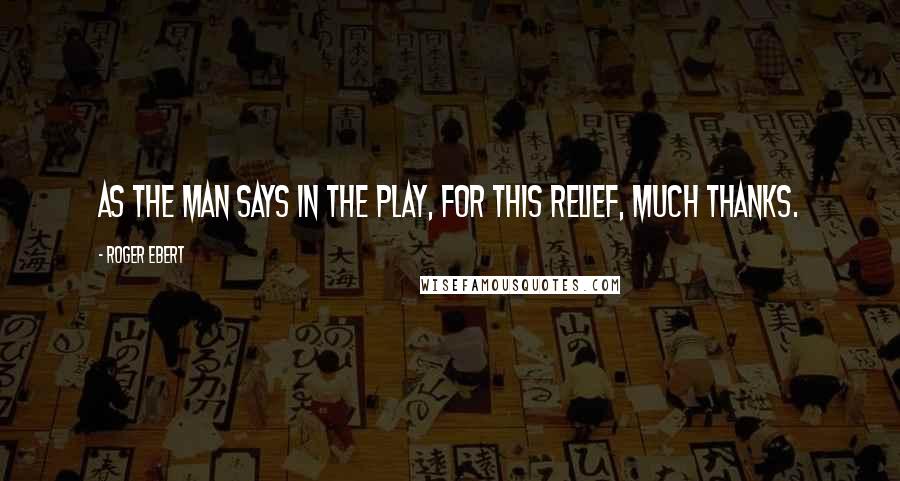 As the man says in the play, for this relief, much thanks.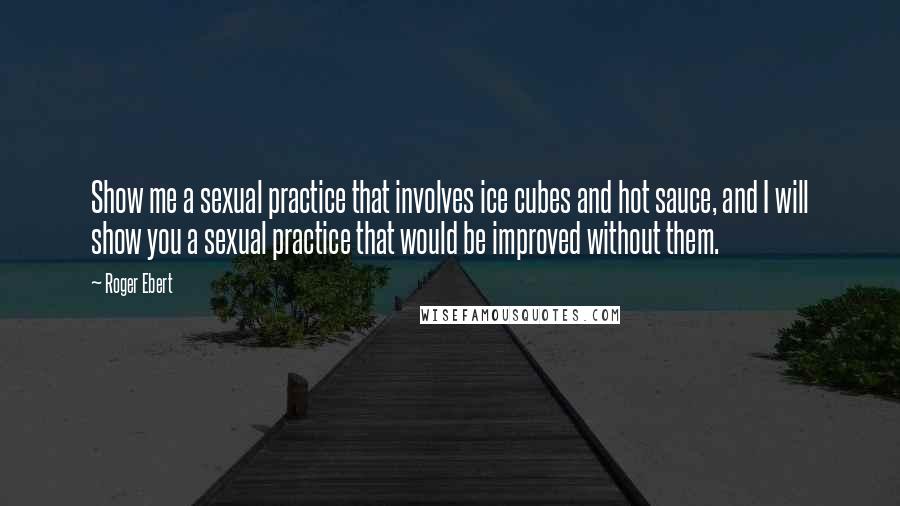 Show me a sexual practice that involves ice cubes and hot sauce, and I will show you a sexual practice that would be improved without them.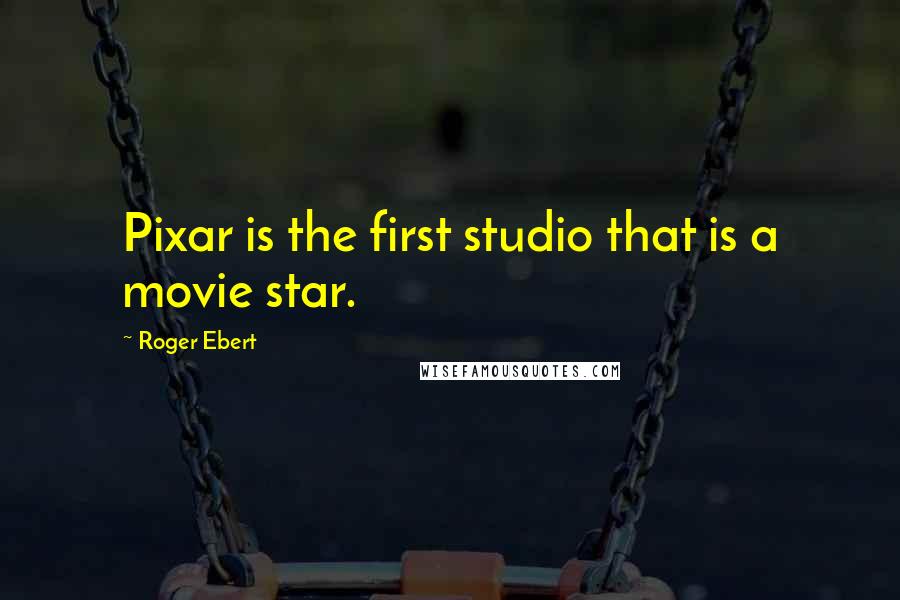 Pixar is the first studio that is a movie star.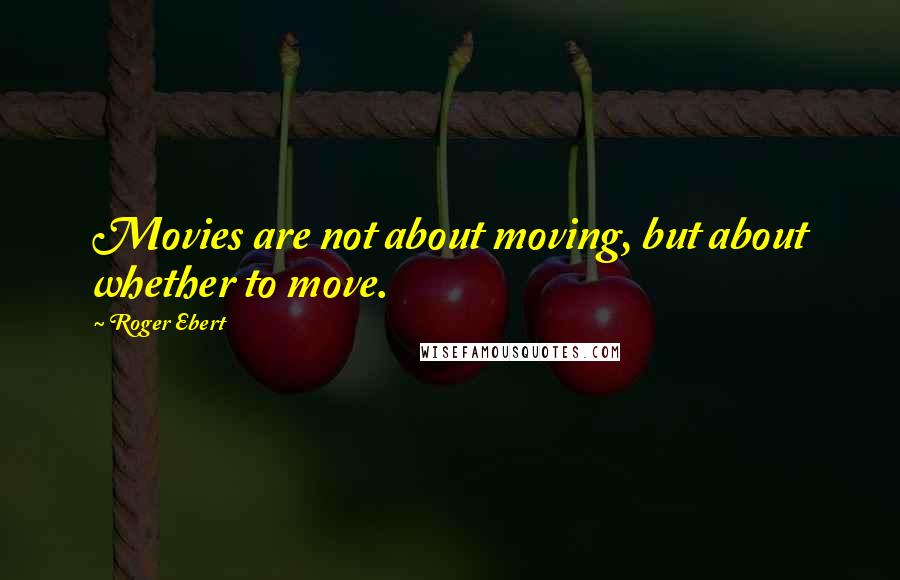 Movies are not about moving, but about whether to move.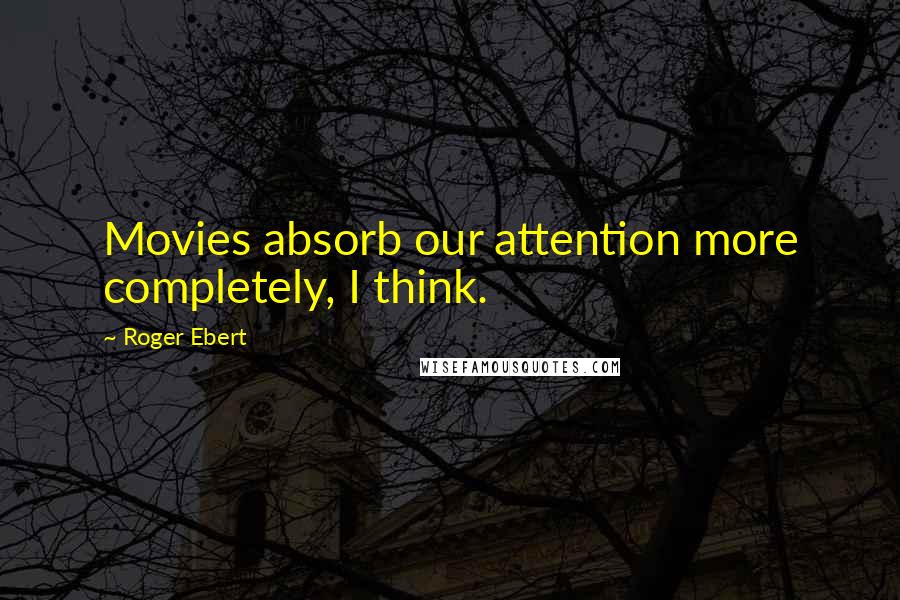 Movies absorb our attention more completely, I think.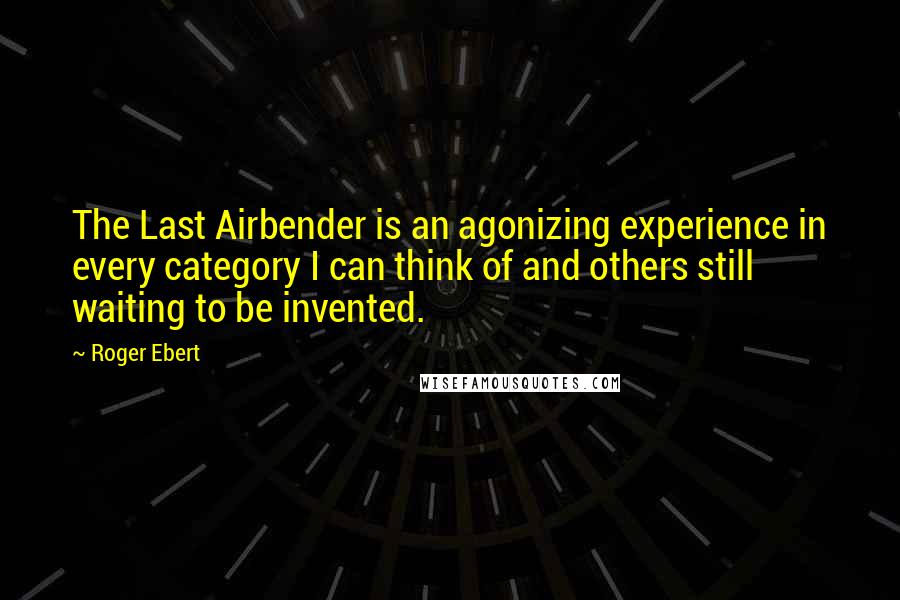 The Last Airbender is an agonizing experience in every category I can think of and others still waiting to be invented.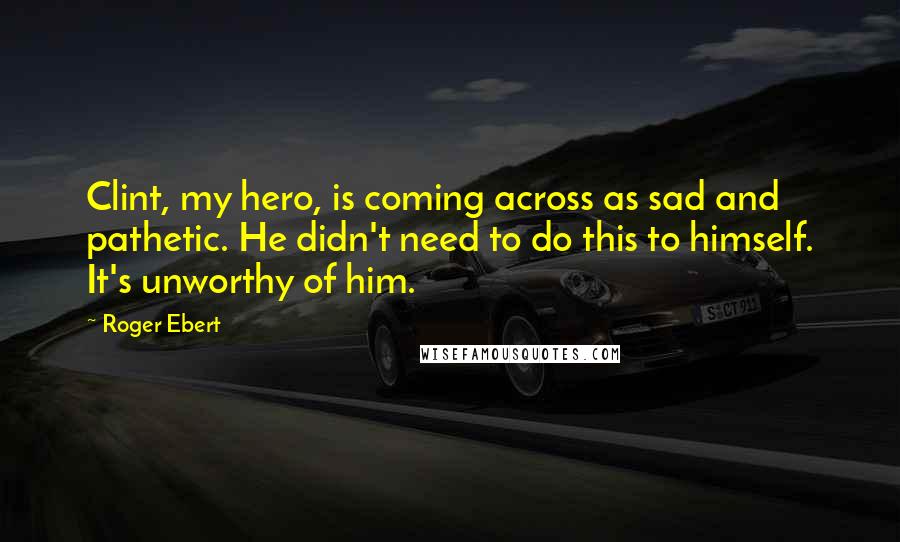 Clint, my hero, is coming across as sad and pathetic. He didn't need to do this to himself. It's unworthy of him.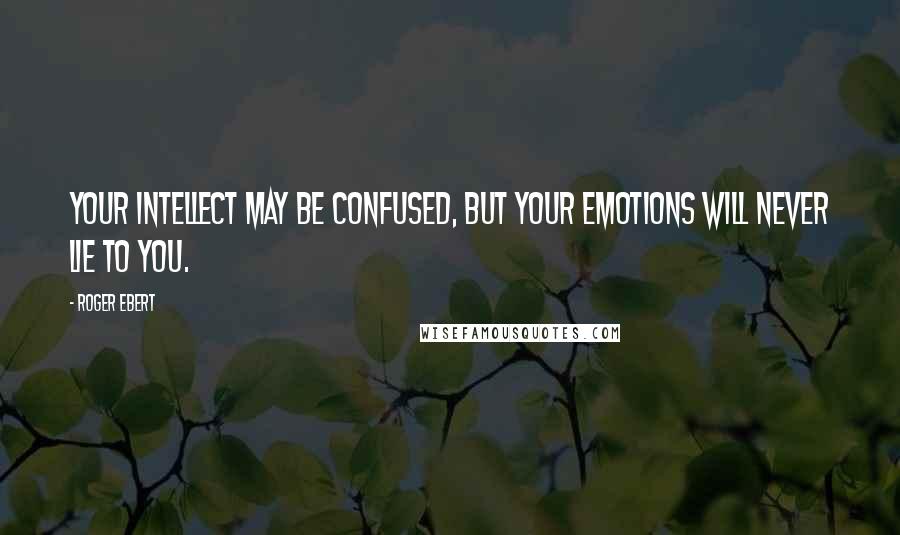 Your intellect may be confused, but your emotions will never lie to you.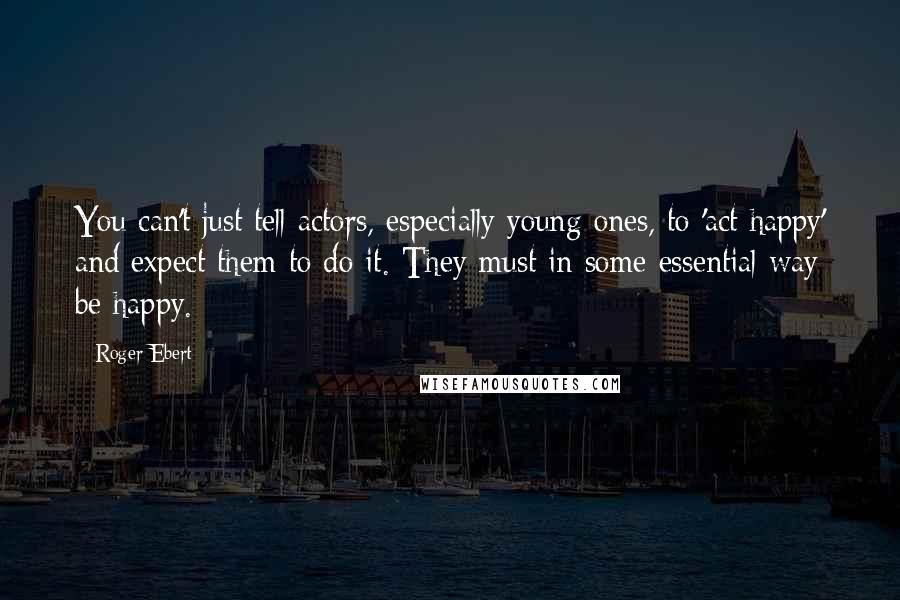 You can't just tell actors, especially young ones, to 'act happy' and expect them to do it. They must in some essential way be happy.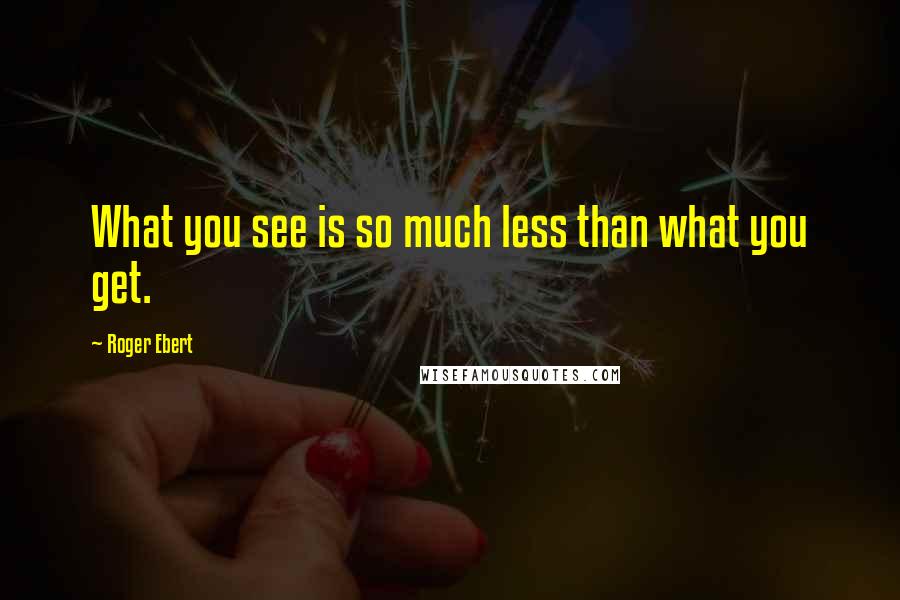 What you see is so much less than what you get.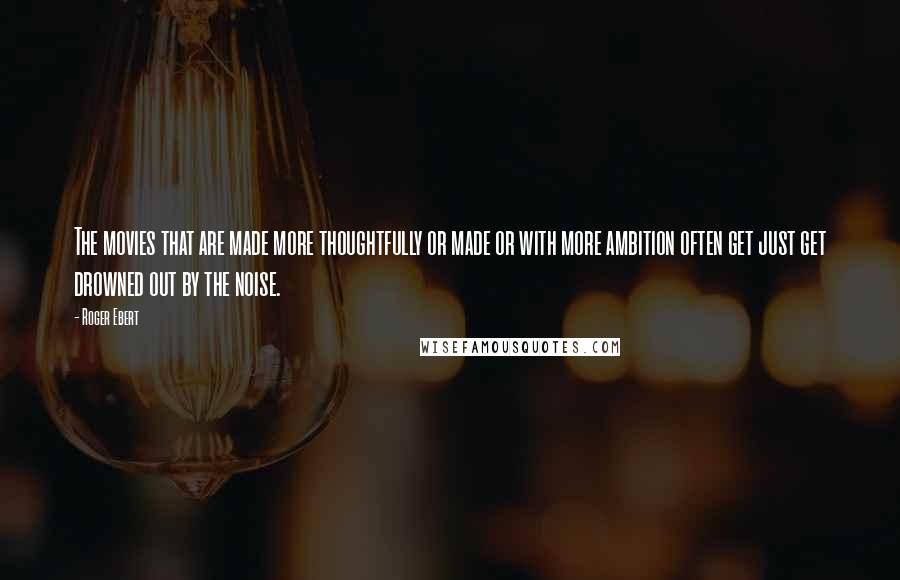 The movies that are made more thoughtfully or made or with more ambition often get just get drowned out by the noise.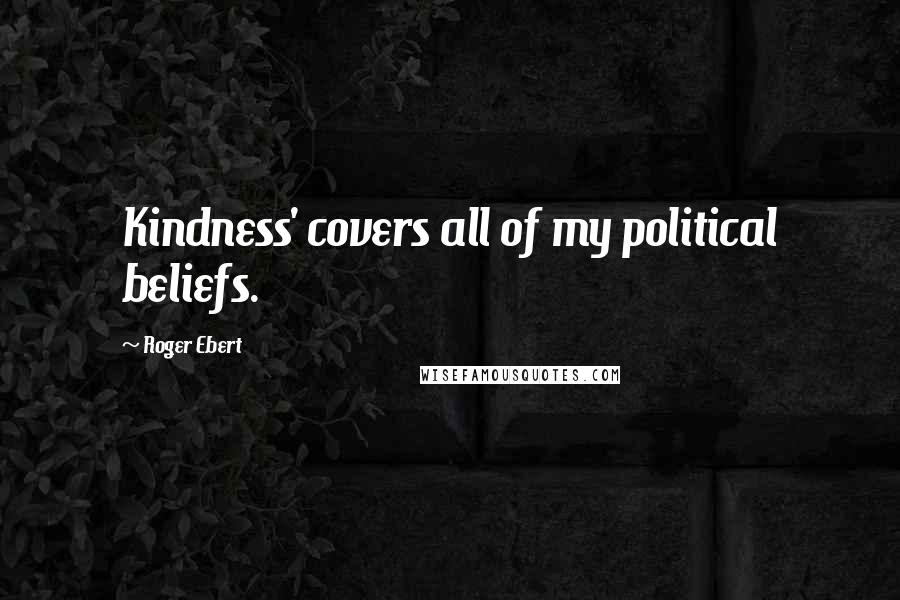 Kindness' covers all of my political beliefs.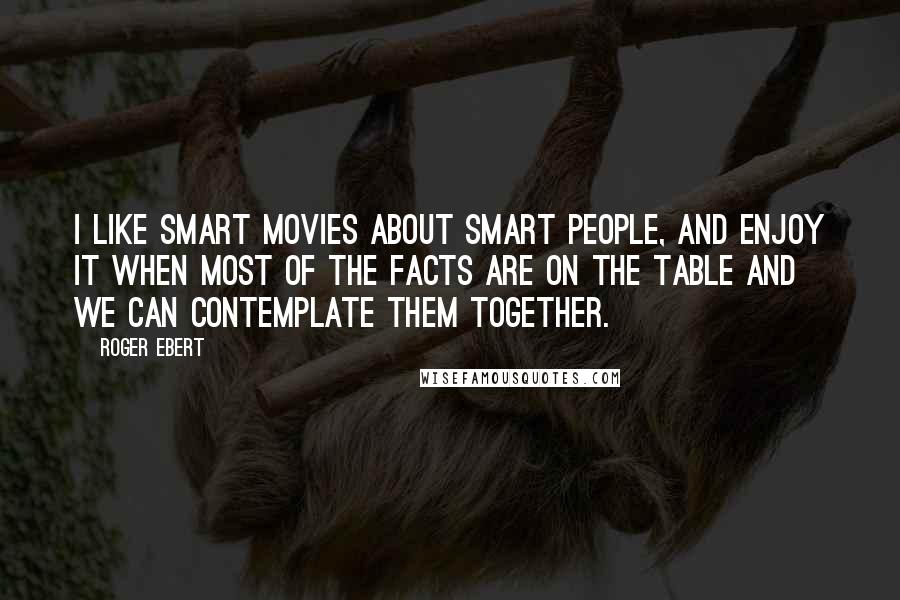 I like smart movies about smart people, and enjoy it when most of the facts are on the table and we can contemplate them together.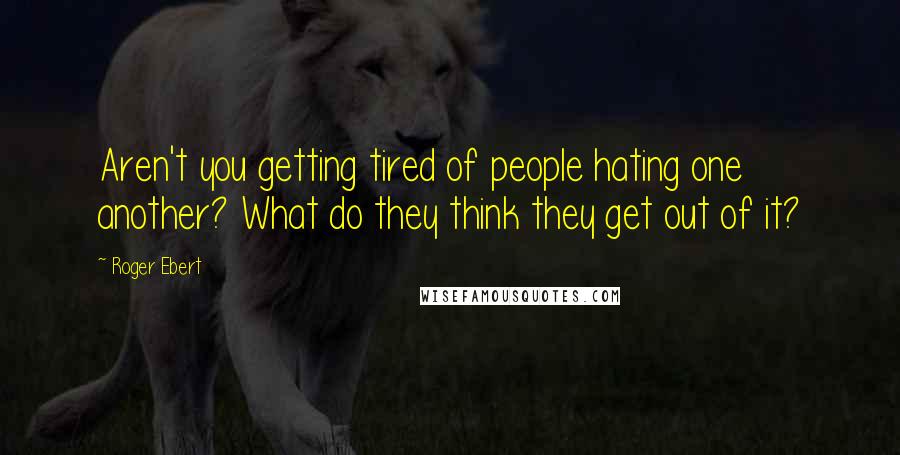 Aren't you getting tired of people hating one another? What do they think they get out of it?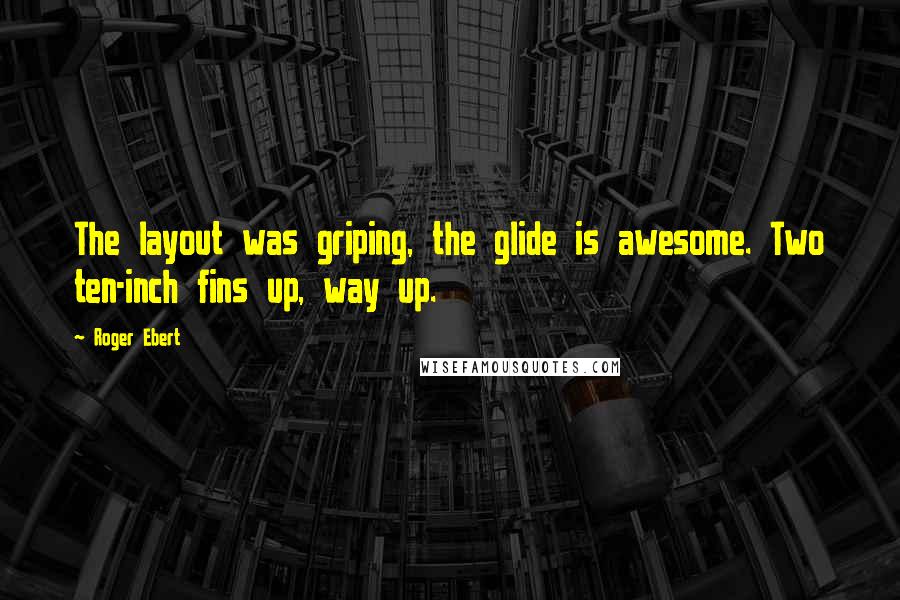 The layout was griping, the glide is awesome. Two ten-inch fins up, way up.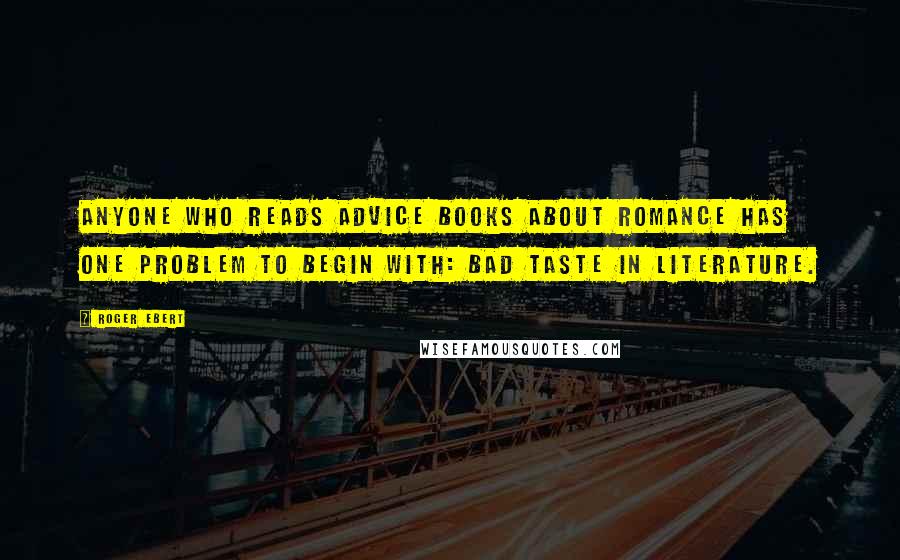 Anyone who reads advice books about romance has one problem to begin with: bad taste in literature.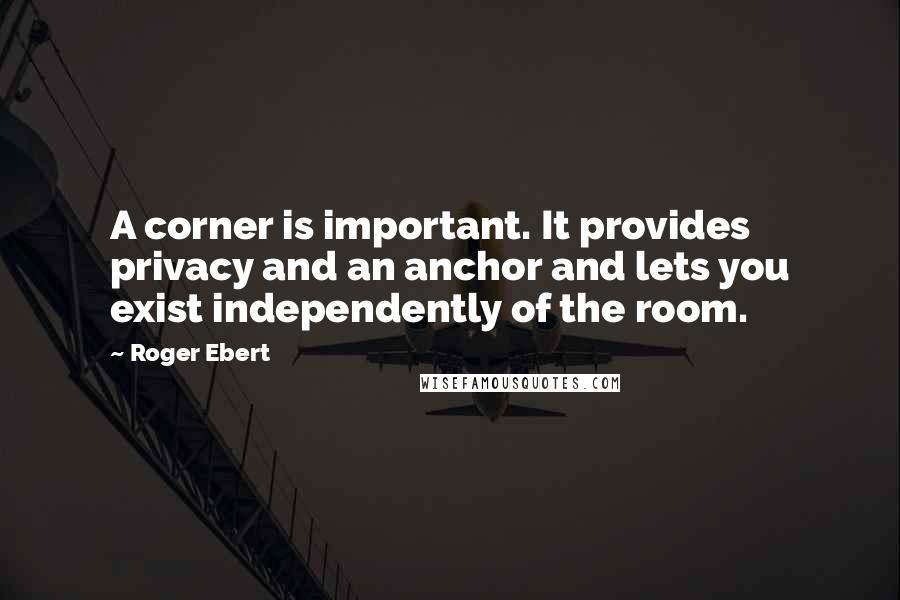 A corner is important. It provides privacy and an anchor and lets you exist independently of the room.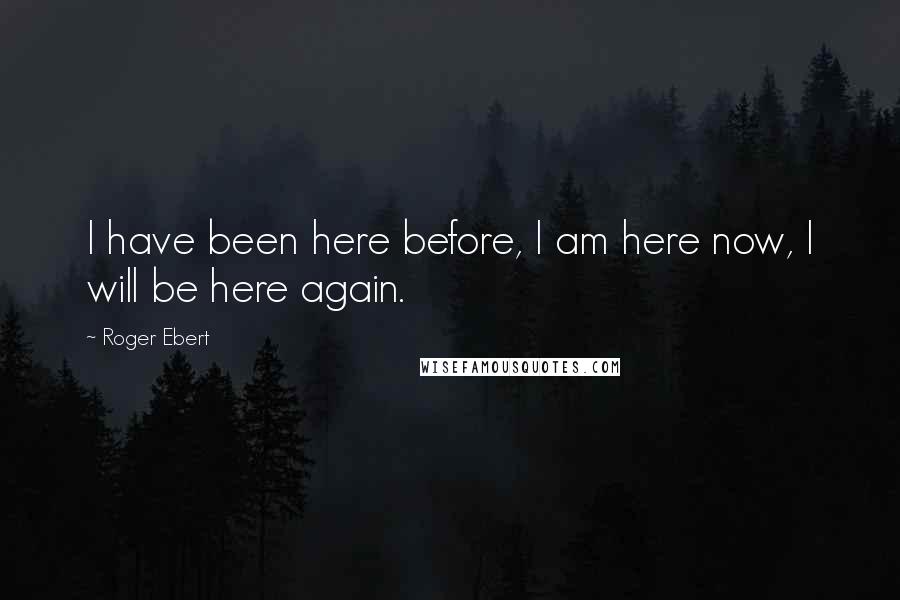 I have been here before, I am here now, I will be here again.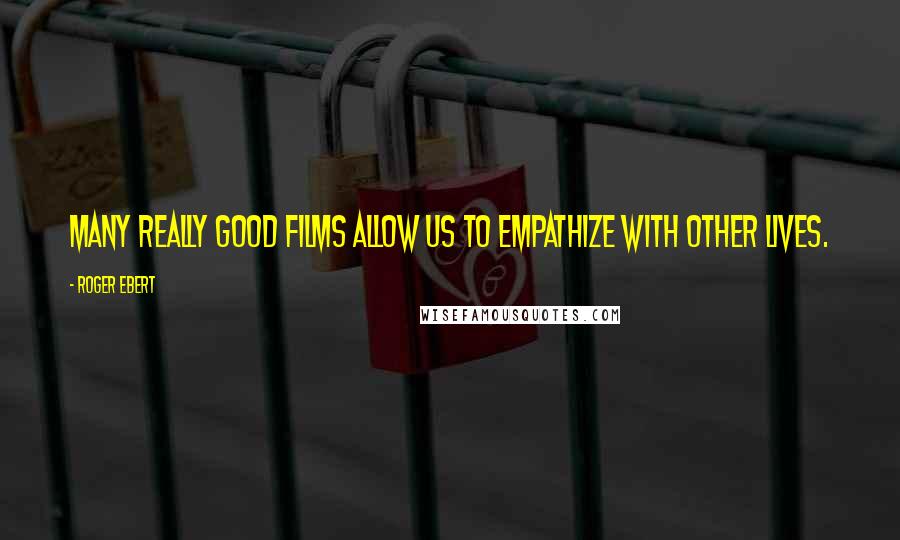 Many really good films allow us to empathize with other lives.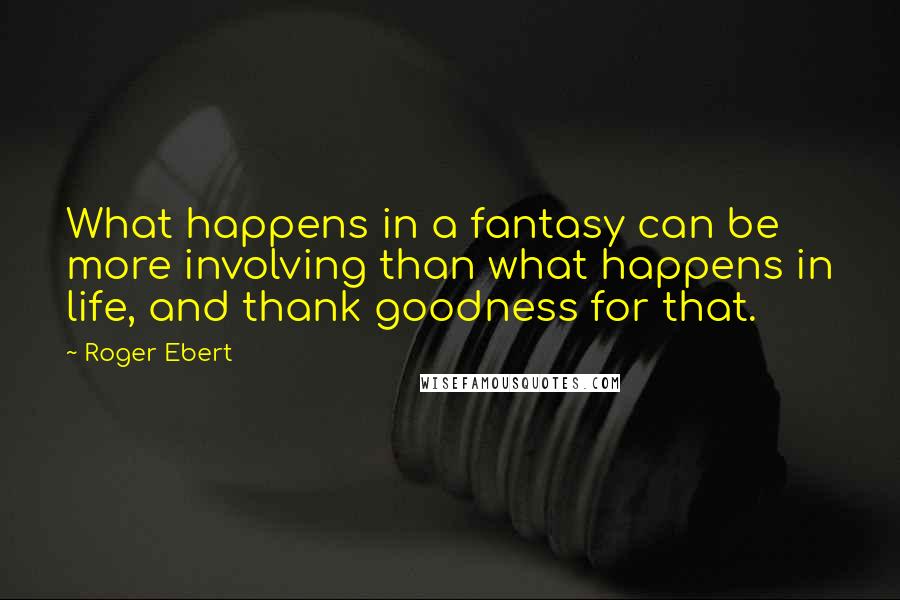 What happens in a fantasy can be more involving than what happens in life, and thank goodness for that.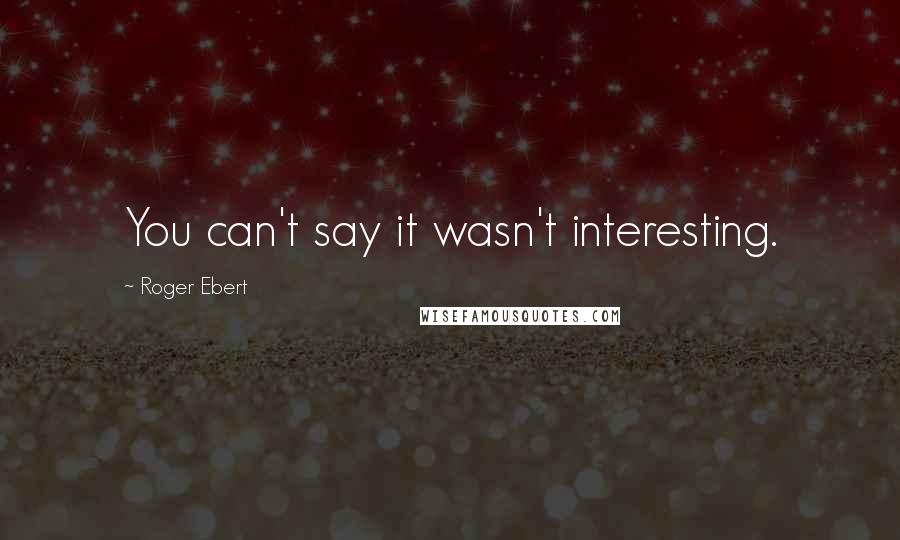 You can't say it wasn't interesting.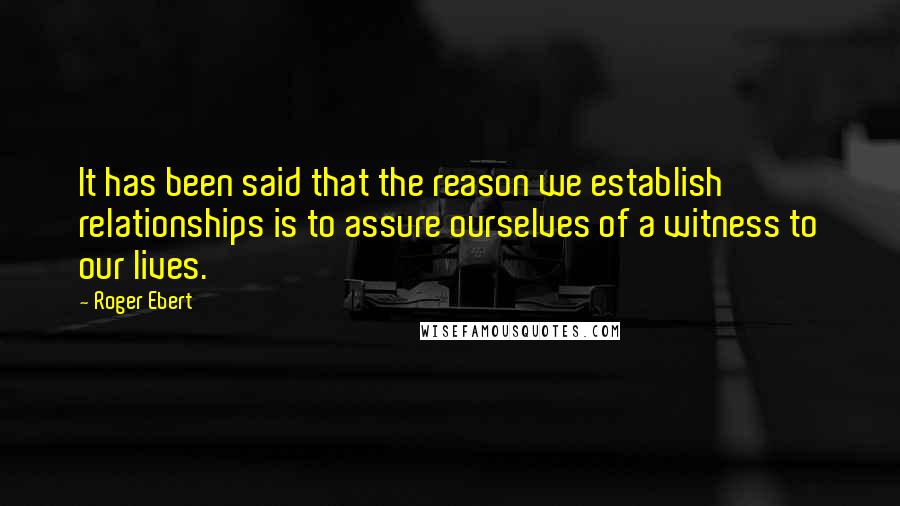 It has been said that the reason we establish relationships is to assure ourselves of a witness to our lives.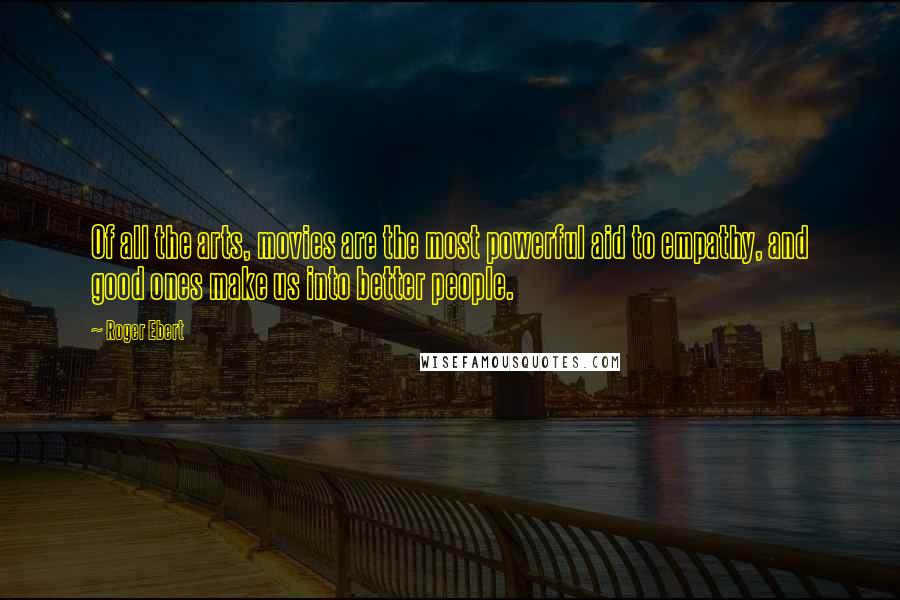 Of all the arts, movies are the most powerful aid to empathy, and good ones make us into better people.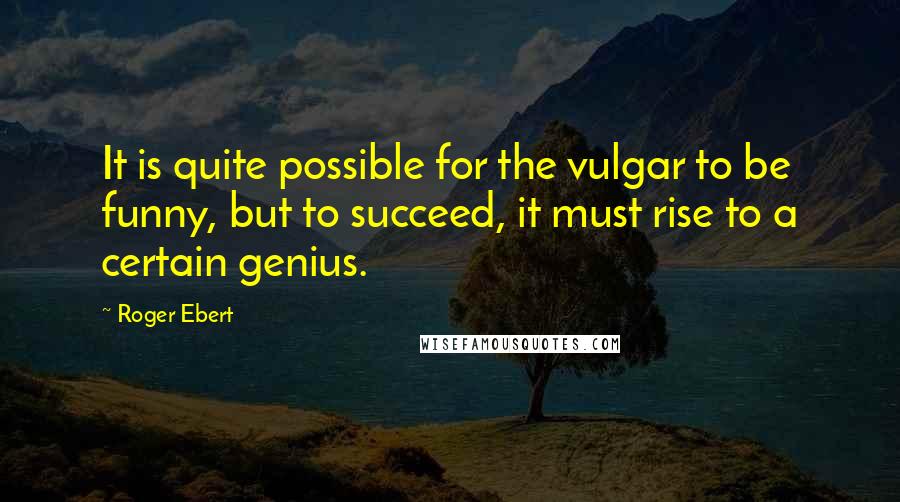 It is quite possible for the vulgar to be funny, but to succeed, it must rise to a certain genius.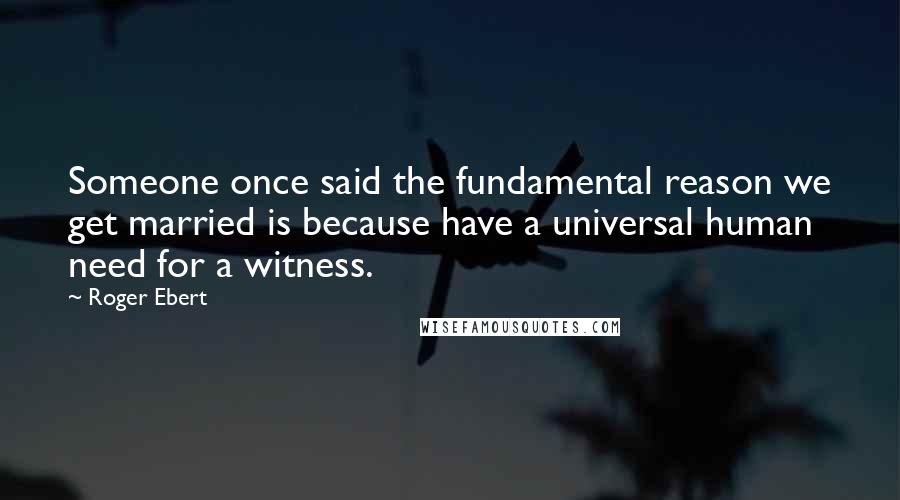 Someone once said the fundamental reason we get married is because have a universal human need for a witness.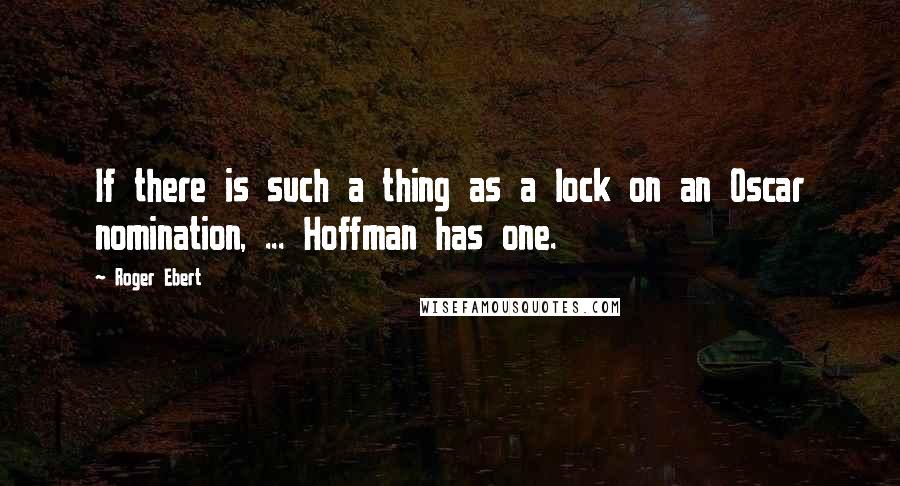 If there is such a thing as a lock on an Oscar nomination, ... Hoffman has one.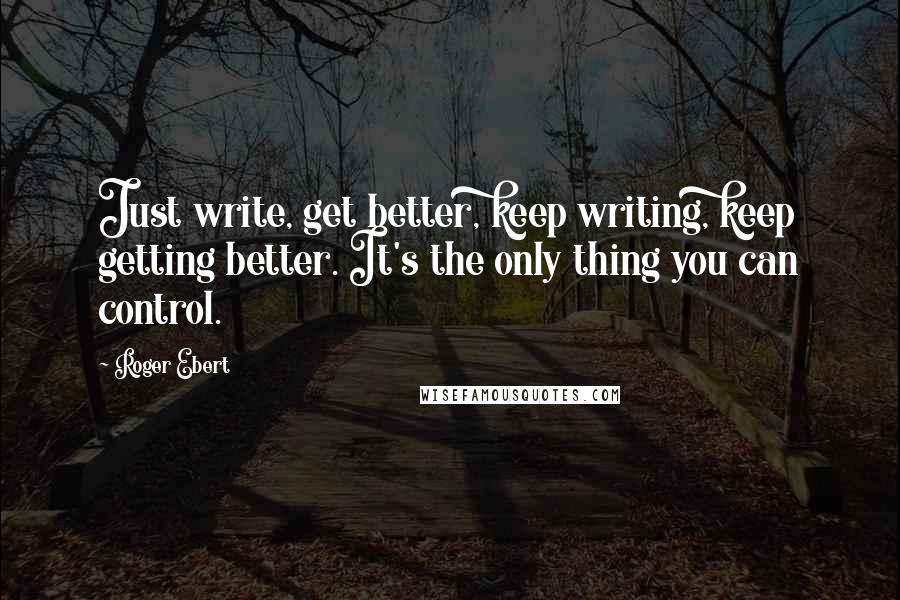 Just write, get better, keep writing, keep getting better. It's the only thing you can control.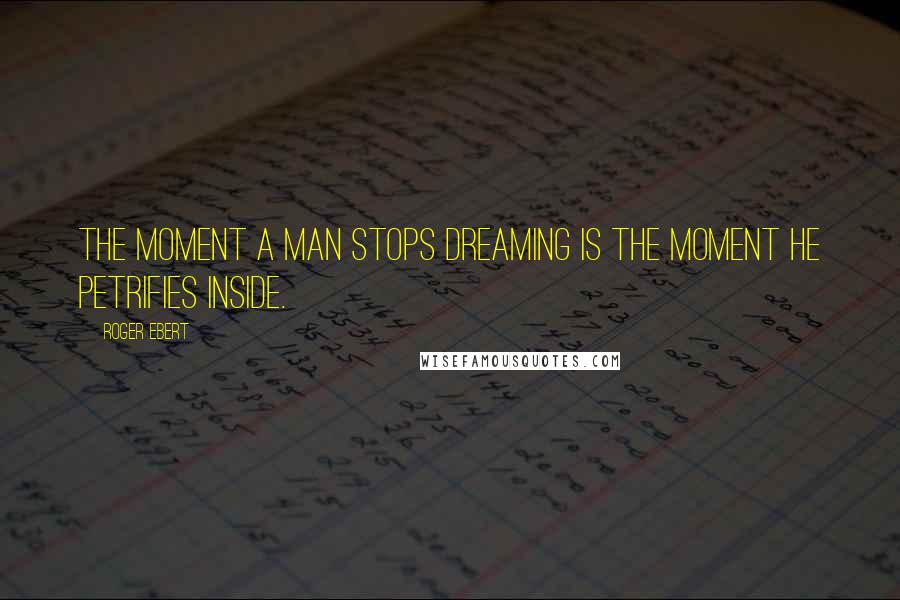 The moment a man stops dreaming is the moment he petrifies inside.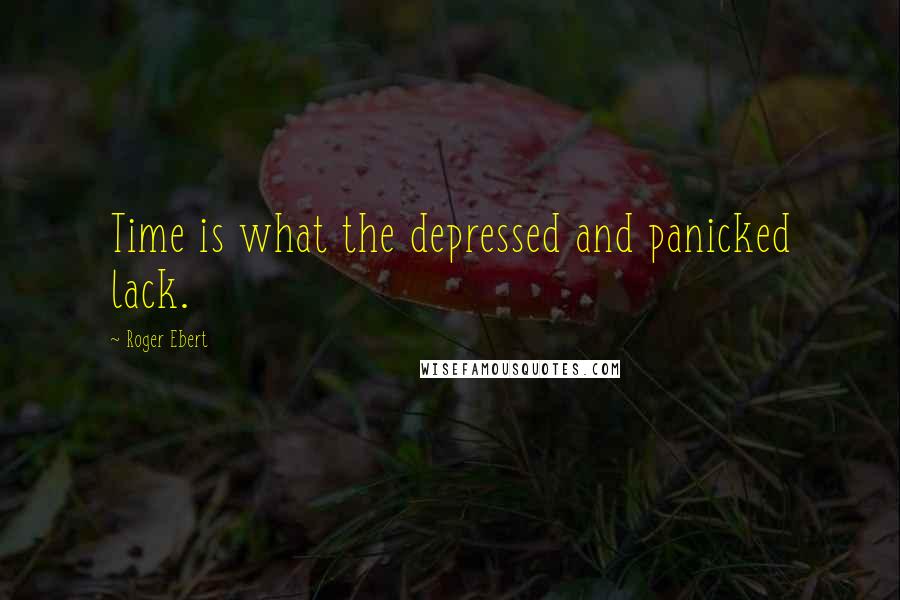 Time is what the depressed and panicked lack.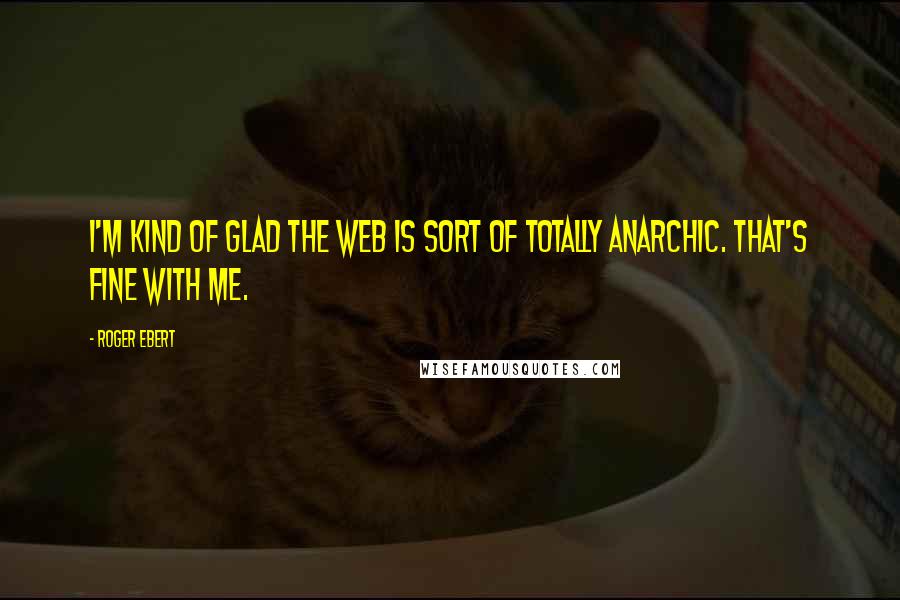 I'm kind of glad the web is sort of totally anarchic. That's fine with me.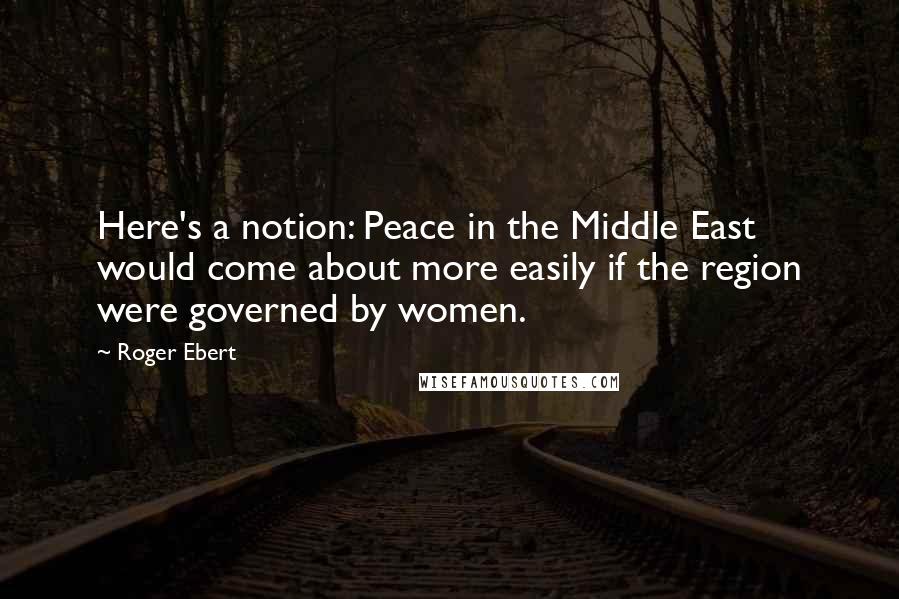 Here's a notion: Peace in the Middle East would come about more easily if the region were governed by women.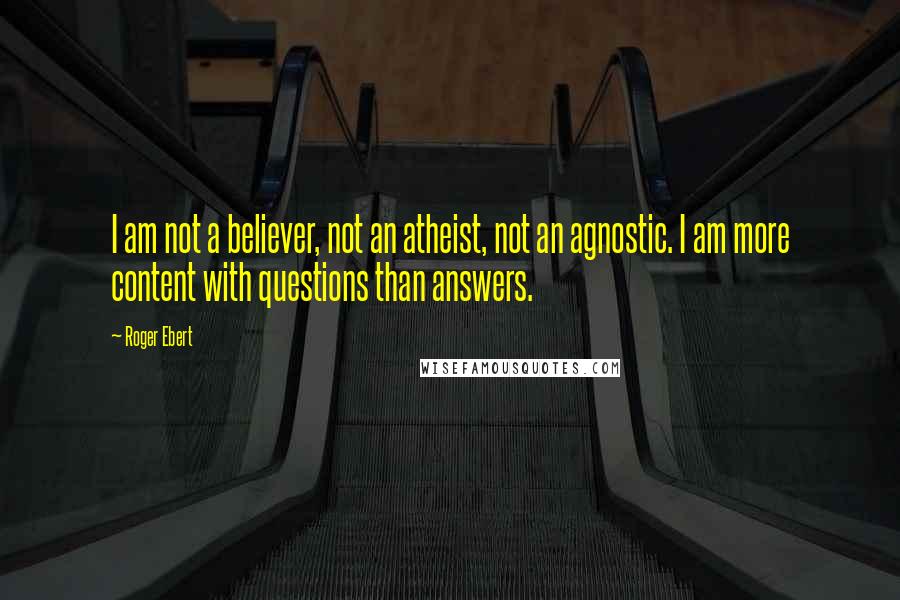 I am not a believer, not an atheist, not an agnostic. I am more content with questions than answers.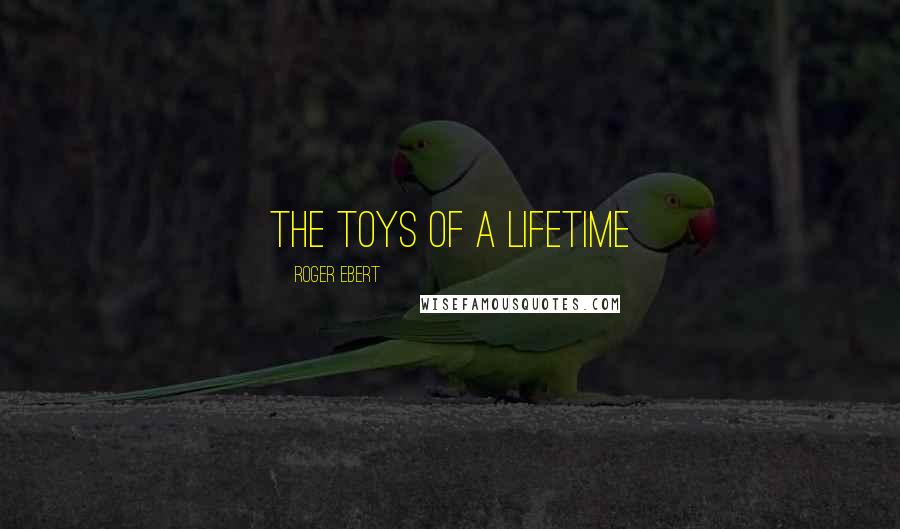 The Toys of a Lifetime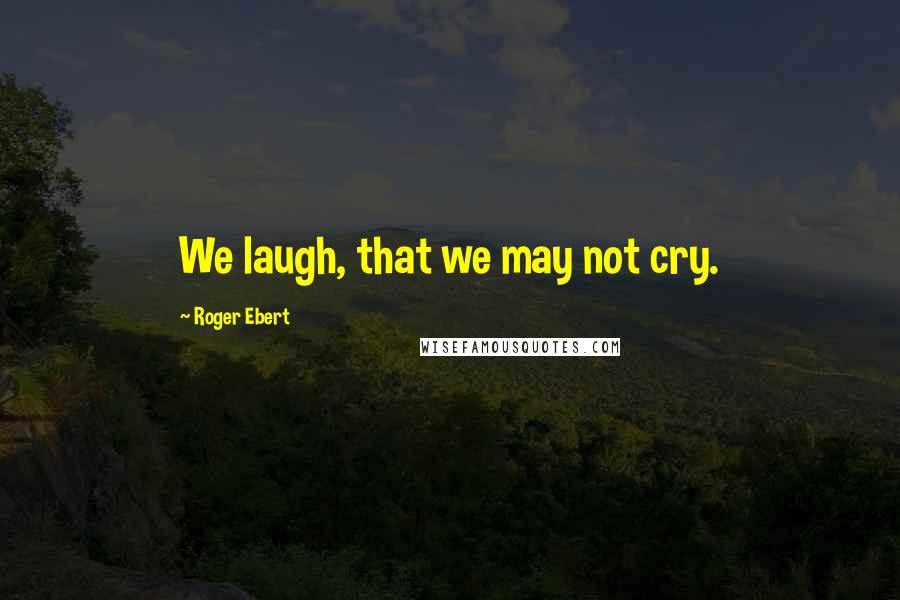 We laugh, that we may not cry.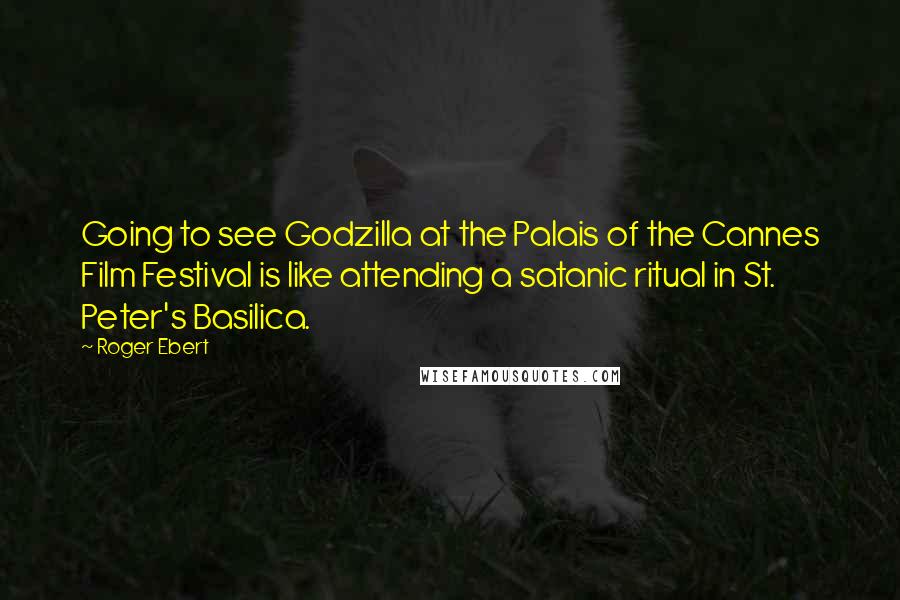 Going to see Godzilla at the Palais of the Cannes Film Festival is like attending a satanic ritual in St. Peter's Basilica.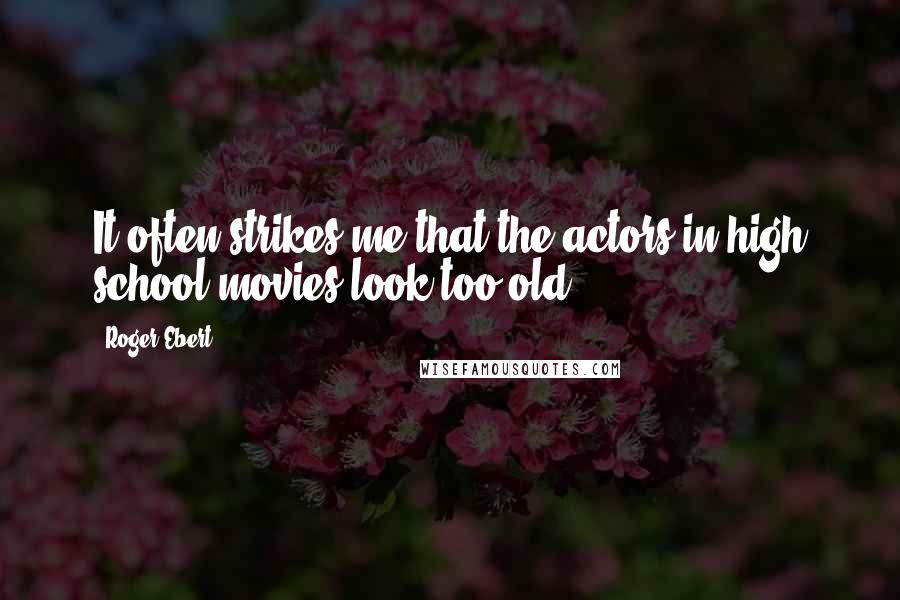 It often strikes me that the actors in high school movies look too old.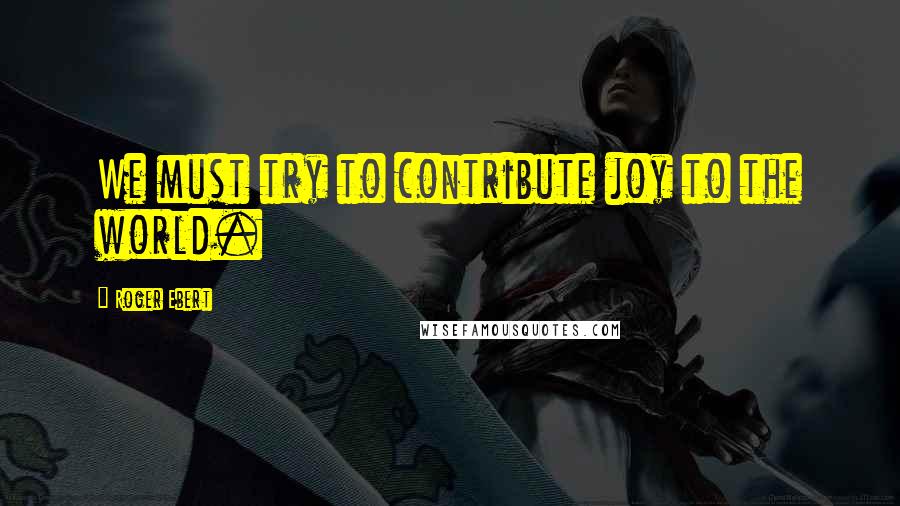 We must try to contribute joy to the world.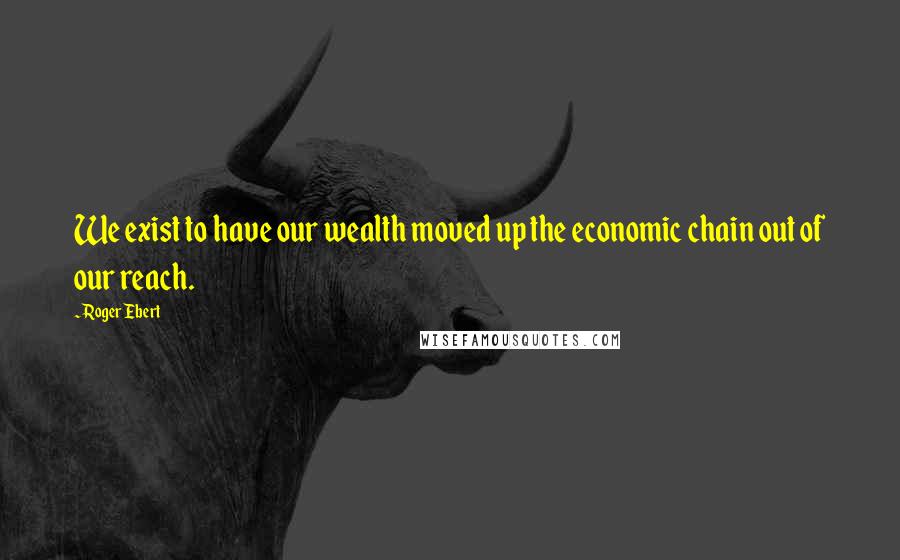 We exist to have our wealth moved up the economic chain out of our reach.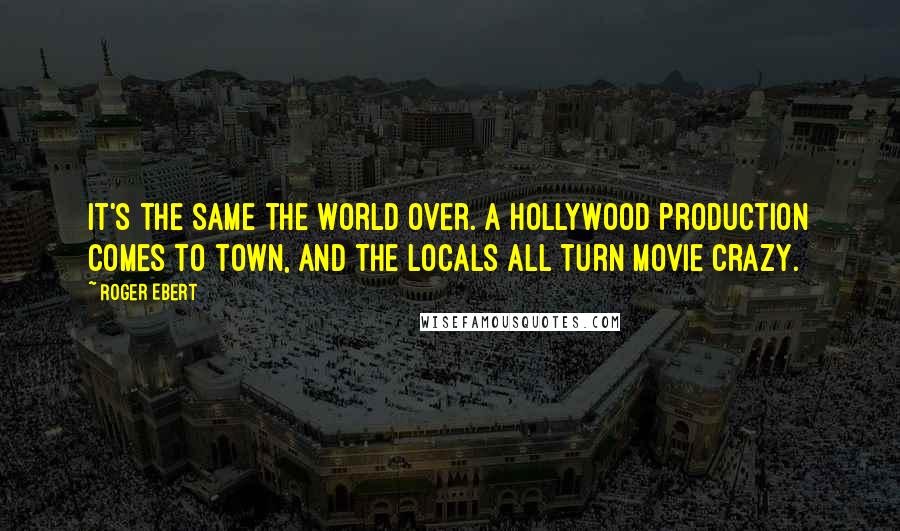 It's the same the world over. A Hollywood production comes to town, and the locals all turn movie crazy.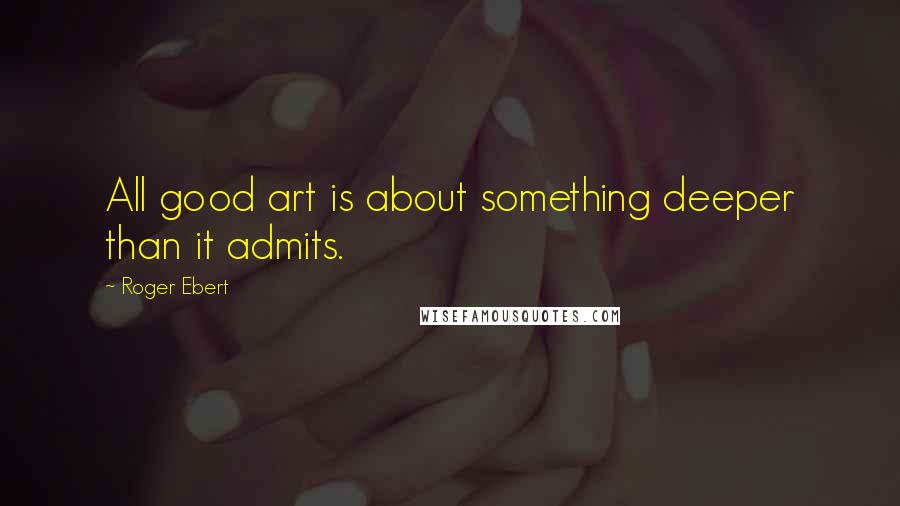 All good art is about something deeper than it admits.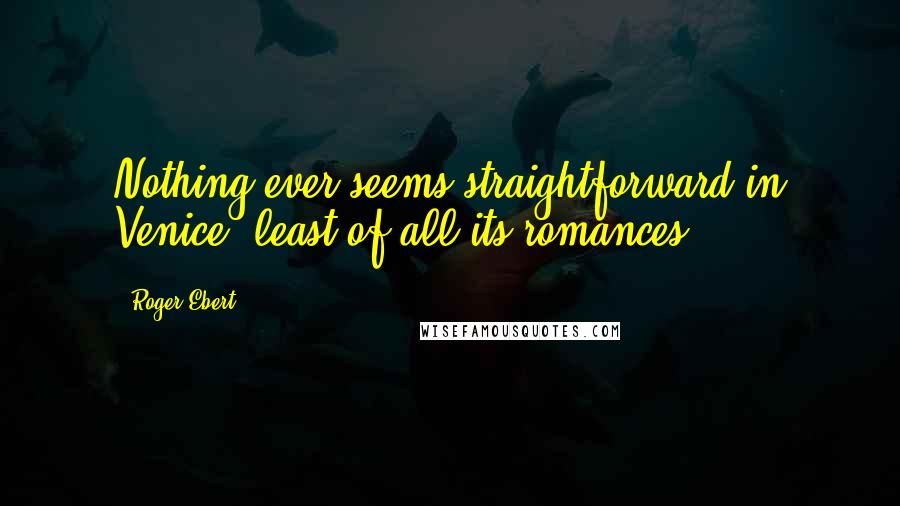 Nothing ever seems straightforward in Venice, least of all its romances.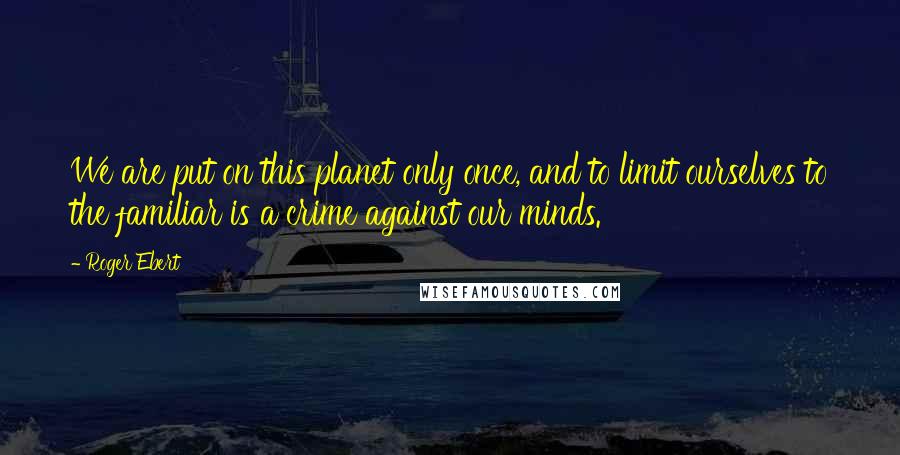 We are put on this planet only once, and to limit ourselves to the familiar is a crime against our minds.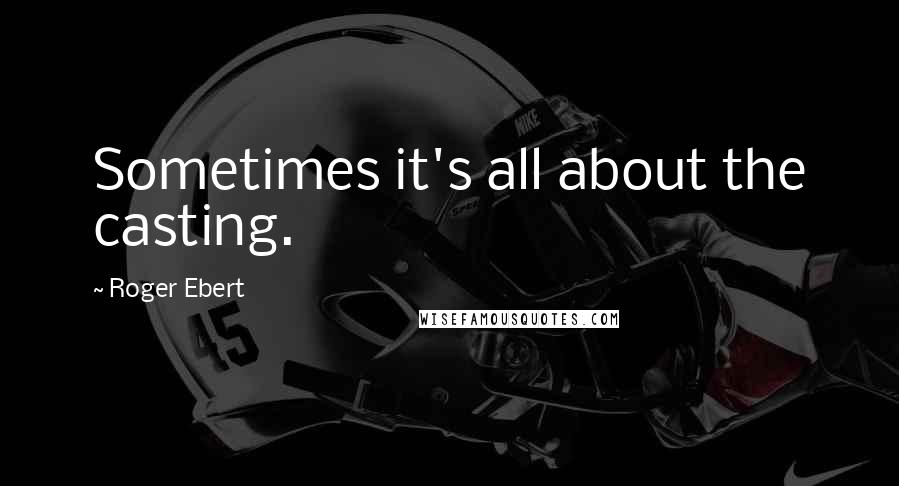 Sometimes it's all about the casting.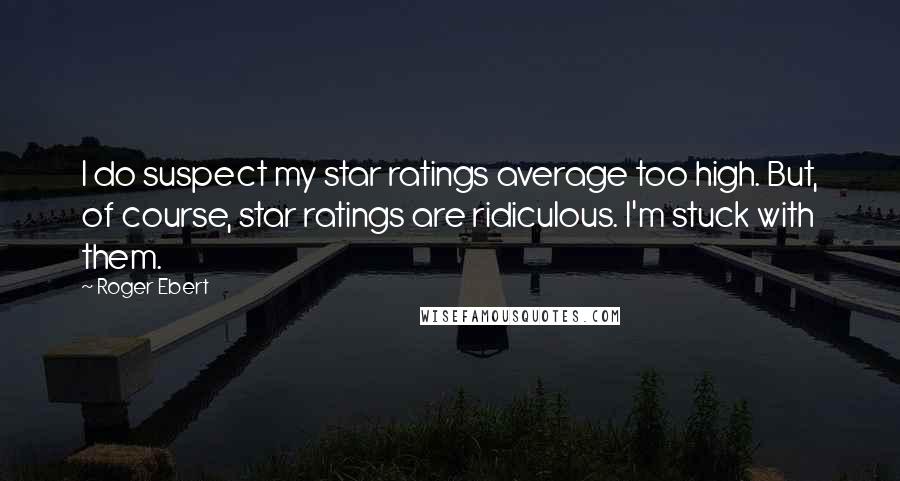 I do suspect my star ratings average too high. But, of course, star ratings are ridiculous. I'm stuck with them.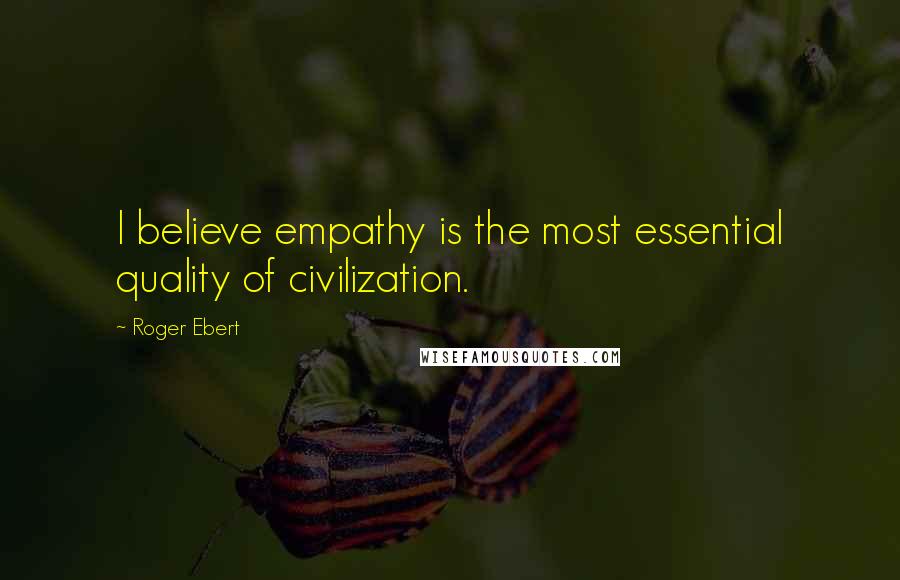 I believe empathy is the most essential quality of civilization.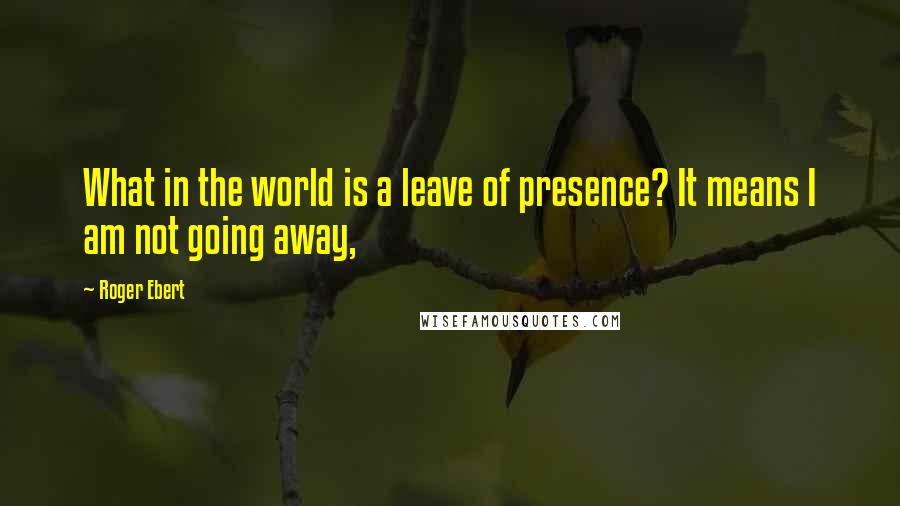 What in the world is a leave of presence? It means I am not going away,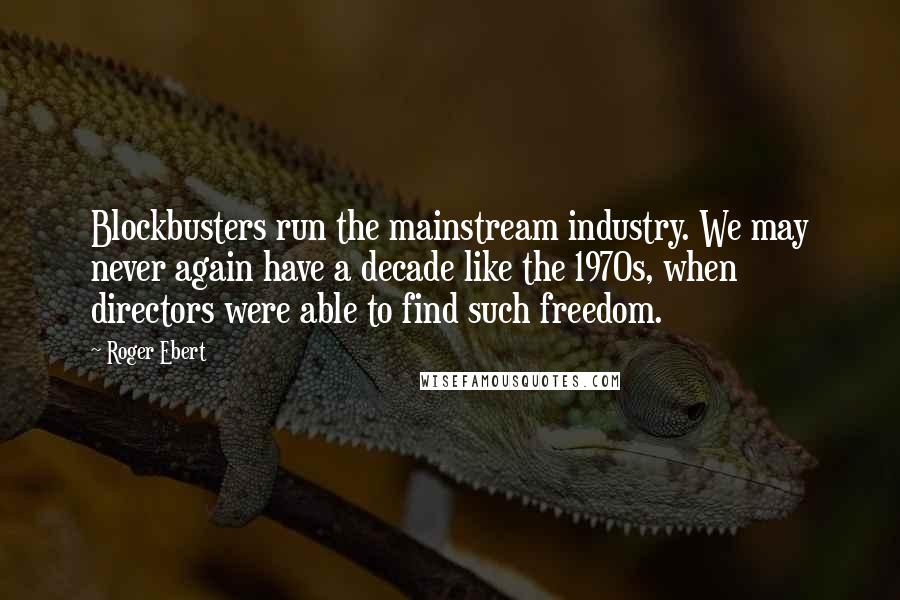 Blockbusters run the mainstream industry. We may never again have a decade like the 1970s, when directors were able to find such freedom.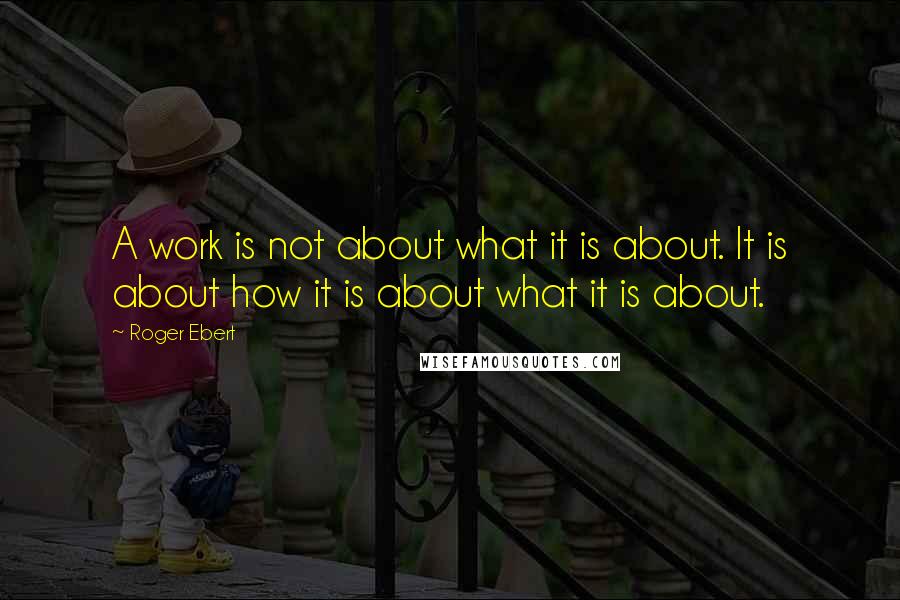 A work is not about what it is about. It is about how it is about what it is about.