Robert Olmstead Quotes
Top 5 wise famous quotes and sayings by Robert Olmstead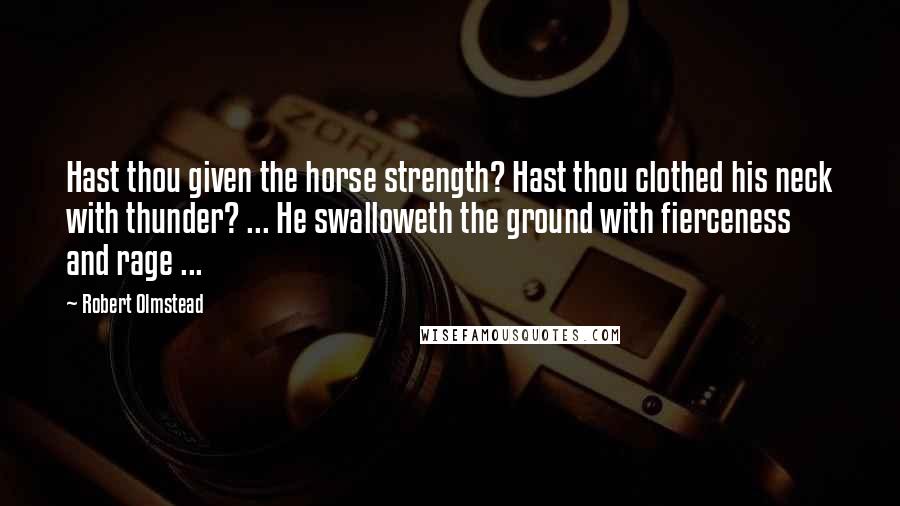 Hast thou given the horse strength? Hast thou clothed his neck with thunder? ... He swalloweth the ground with fierceness and rage ...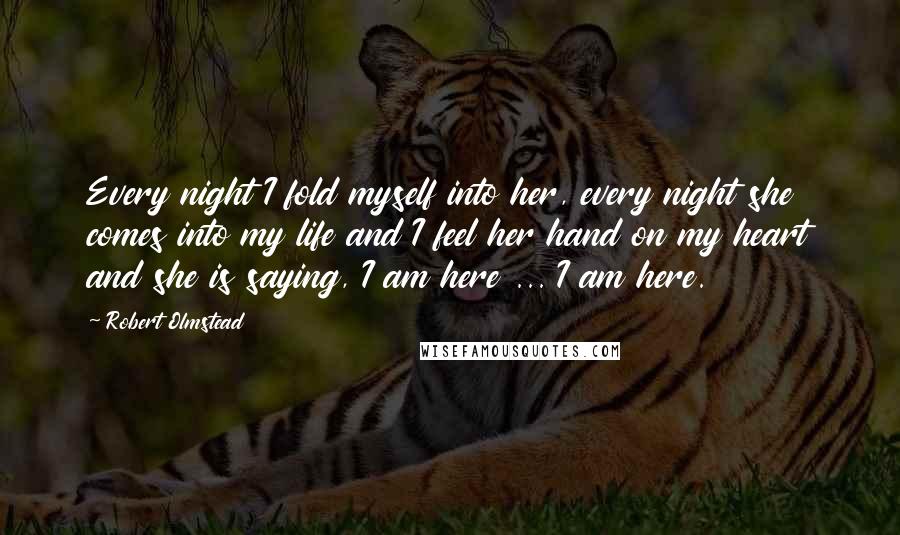 Every night I fold myself into her, every night she comes into my life and I feel her hand on my heart and she is saying, I am here ... I am here.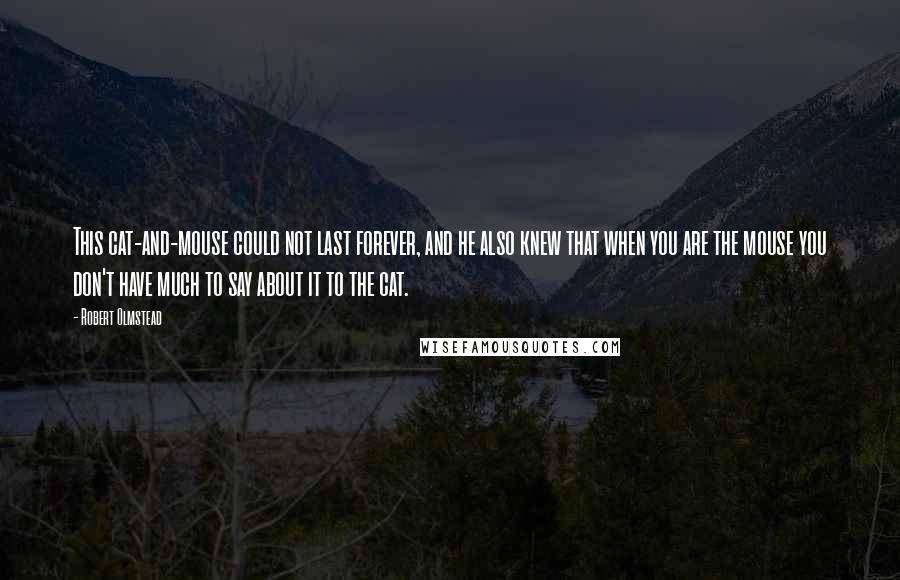 This cat-and-mouse could not last forever, and he also knew that when you are the mouse you don't have much to say about it to the cat.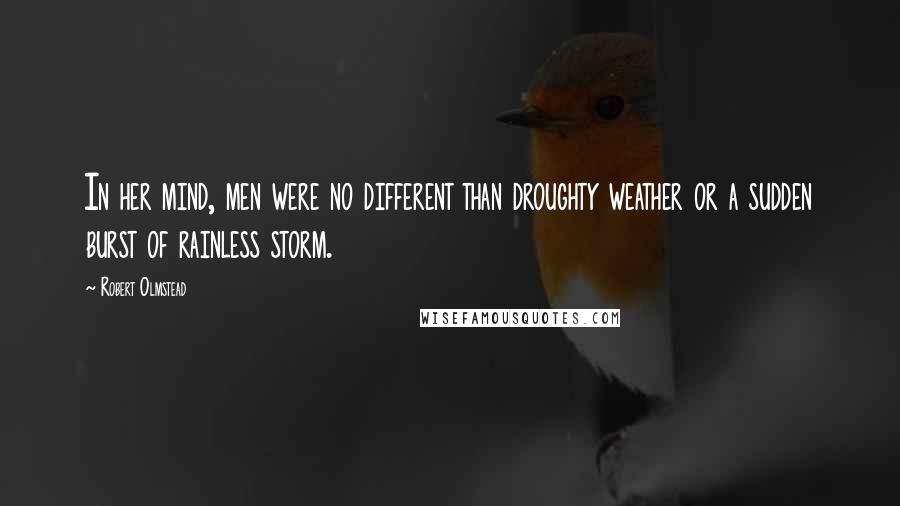 In her mind, men were no different than droughty weather or a sudden burst of rainless storm.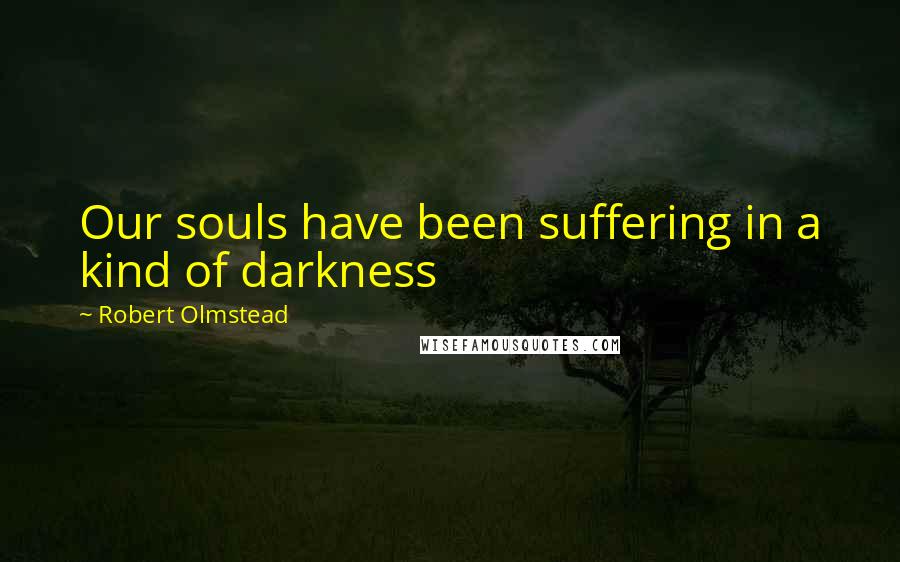 Our souls have been suffering in a kind of darkness