The Unseen World Quotes
Collection of top 30 famous quotes about The Unseen World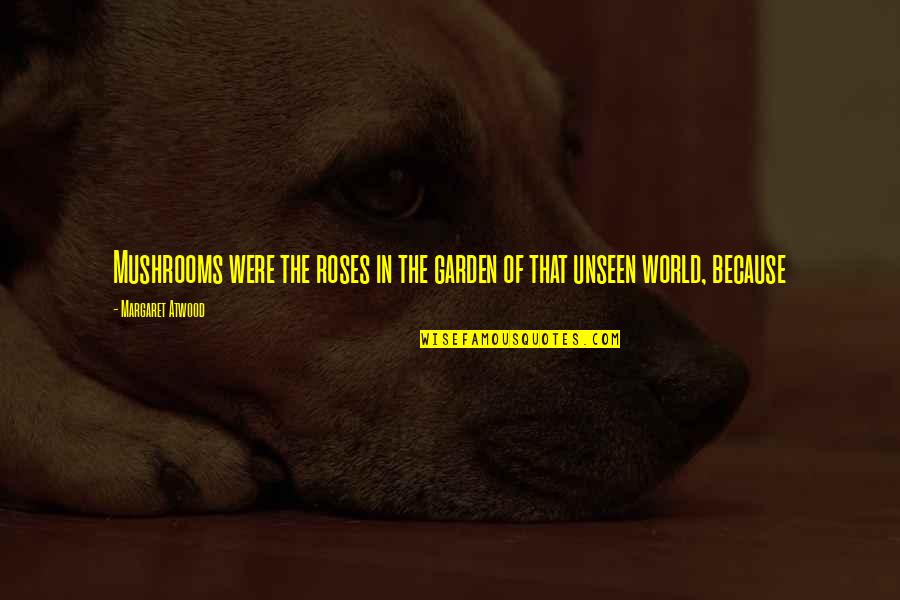 Mushrooms were the roses in the garden of that unseen world, because
—
Margaret Atwood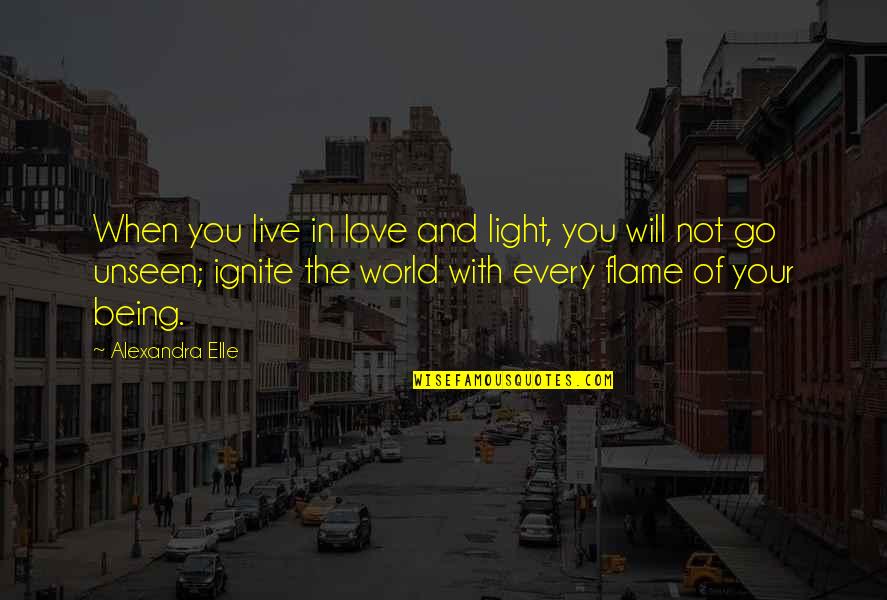 When you live in love and light, you will not go unseen; ignite the world with every flame of your being.
—
Alexandra Elle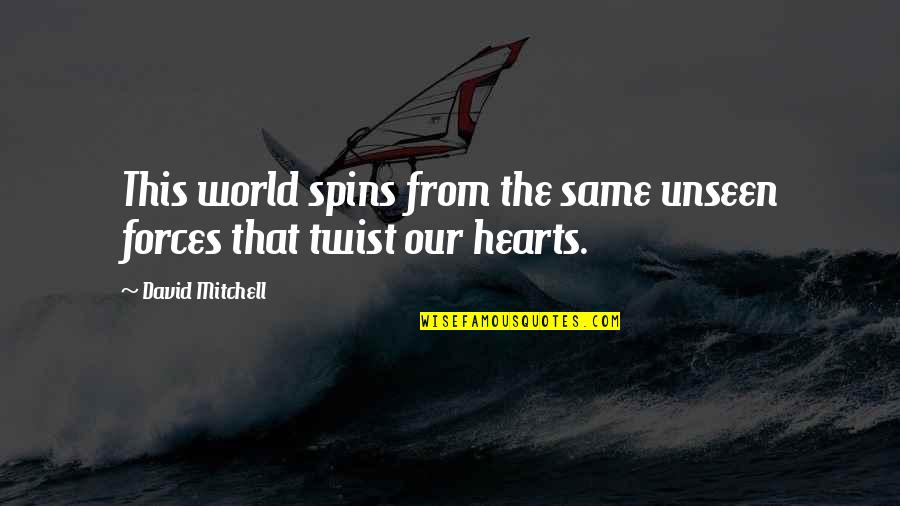 This world spins from the same unseen forces that twist our hearts.
—
David Mitchell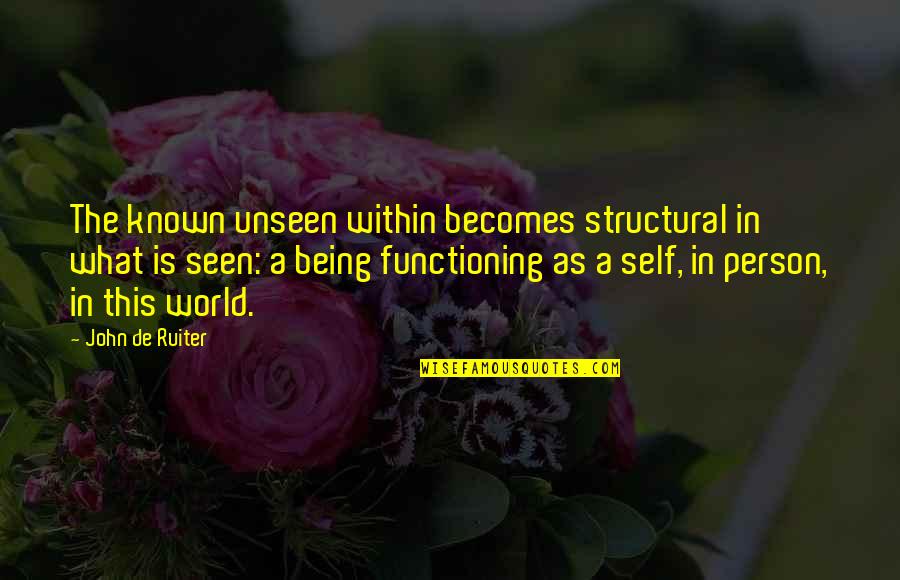 The known unseen within becomes structural in what is seen: a being functioning as a self, in person, in this world.
—
John De Ruiter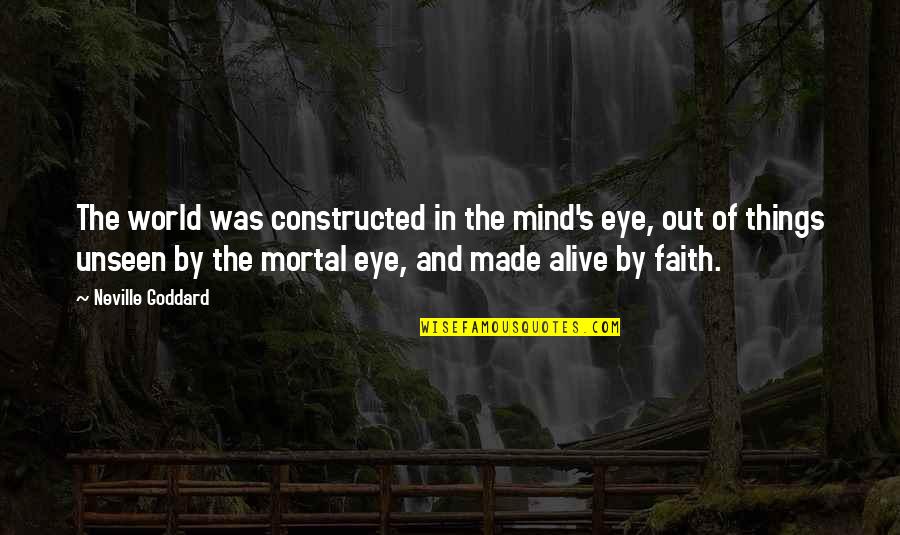 The world was constructed in the mind's eye, out of things unseen by the mortal eye, and made alive by faith.
—
Neville Goddard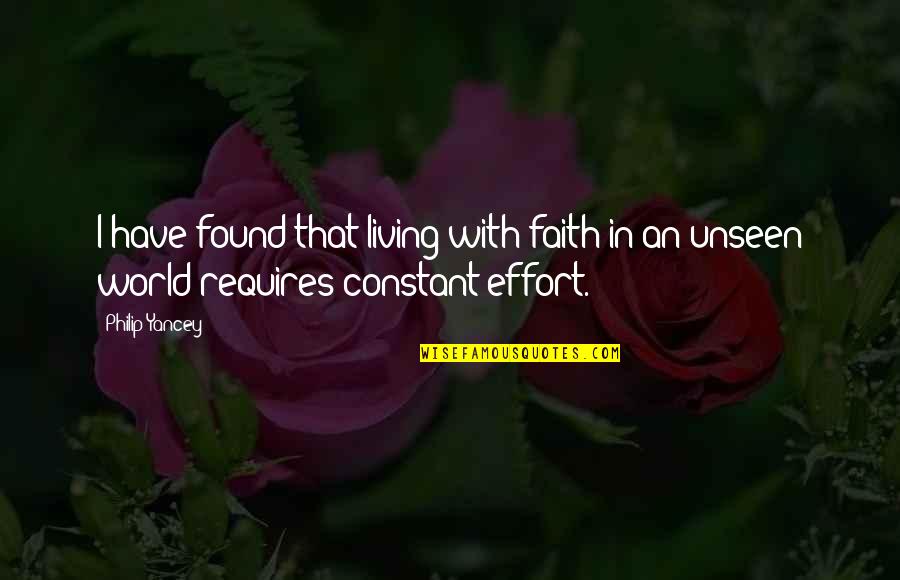 I have found that living with faith in an unseen world requires constant effort.
—
Philip Yancey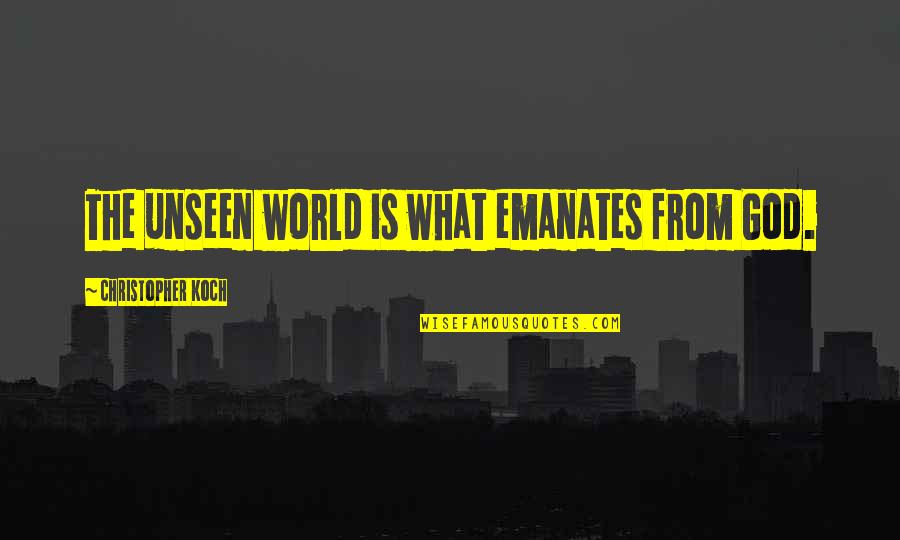 The unseen world
is what emanates from God. —
Christopher Koch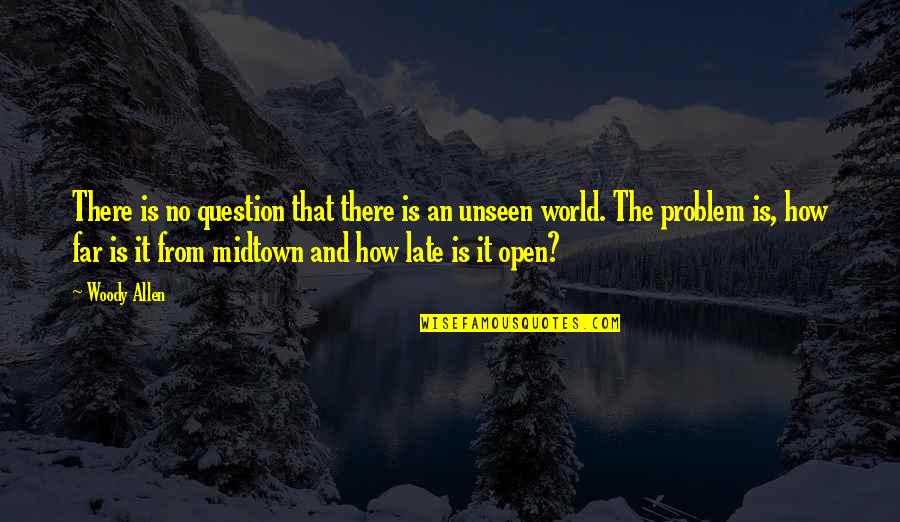 There is no question that there is an unseen world. The problem is, how far is it from midtown and how late is it open? —
Woody Allen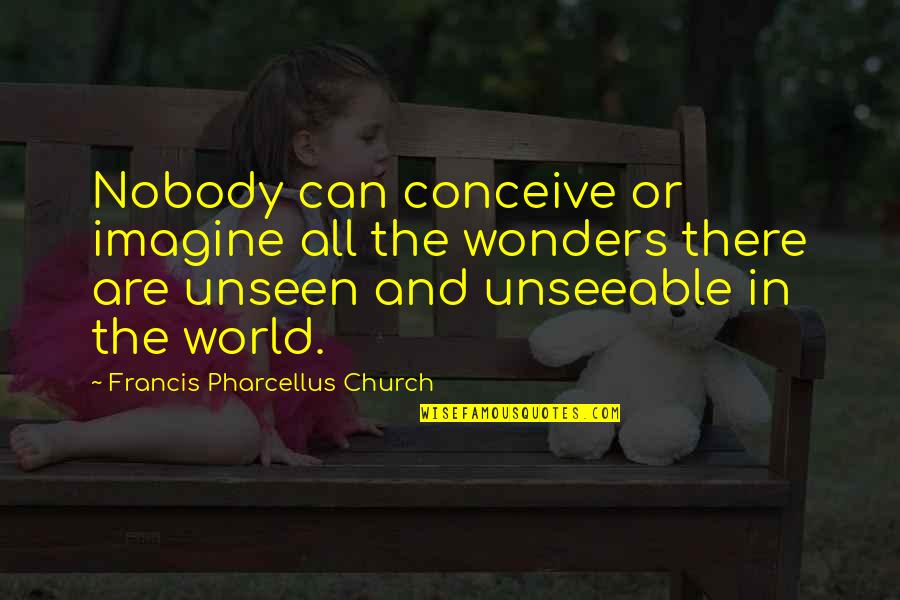 Nobody can conceive or imagine all the wonders there are unseen and unseeable in the world. —
Francis Pharcellus Church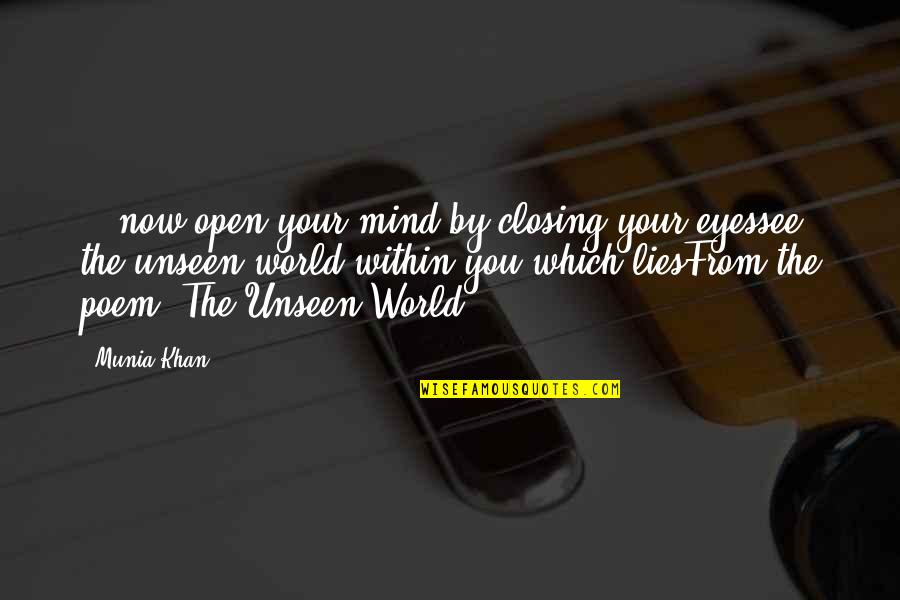 ...now open your mind by closing your eyes
see
the unseen world
within you which lies
From the poem 'The Unseen World —
Munia Khan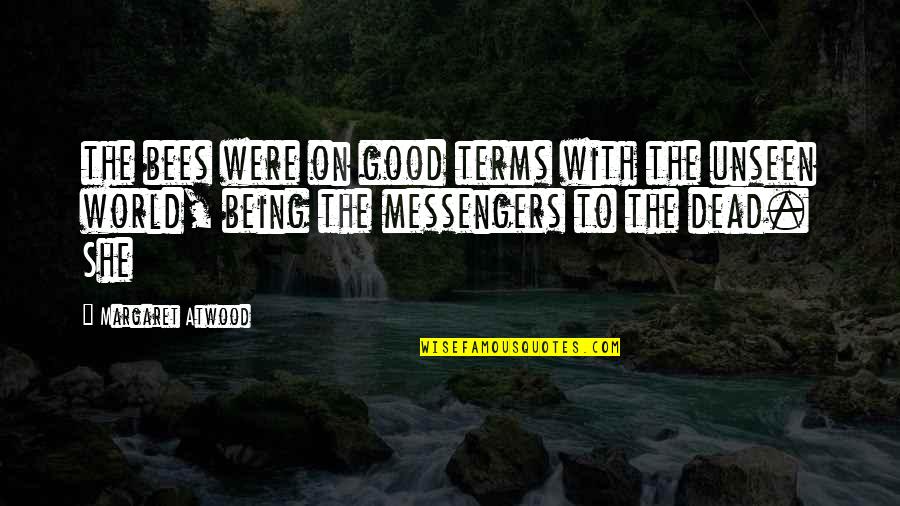 the bees were on good terms with
the unseen world
, being the messengers to the dead. She —
Margaret Atwood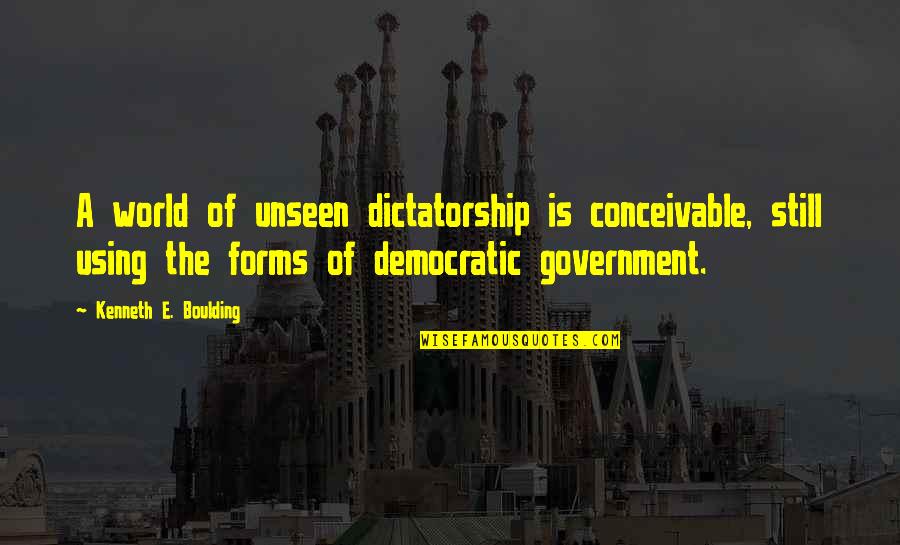 A world of unseen dictatorship is conceivable, still using the forms of democratic government. —
Kenneth E. Boulding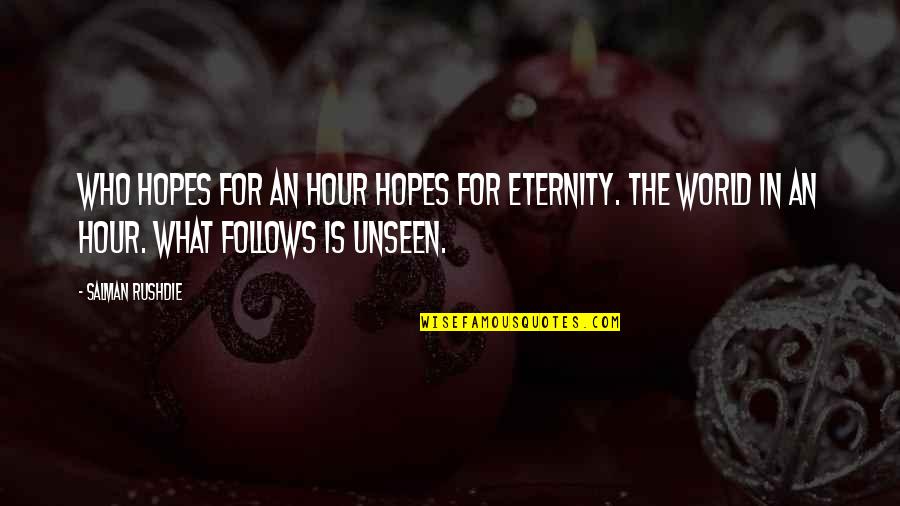 Who hopes for an hour hopes for eternity. The world in an hour. What follows is unseen. —
Salman Rushdie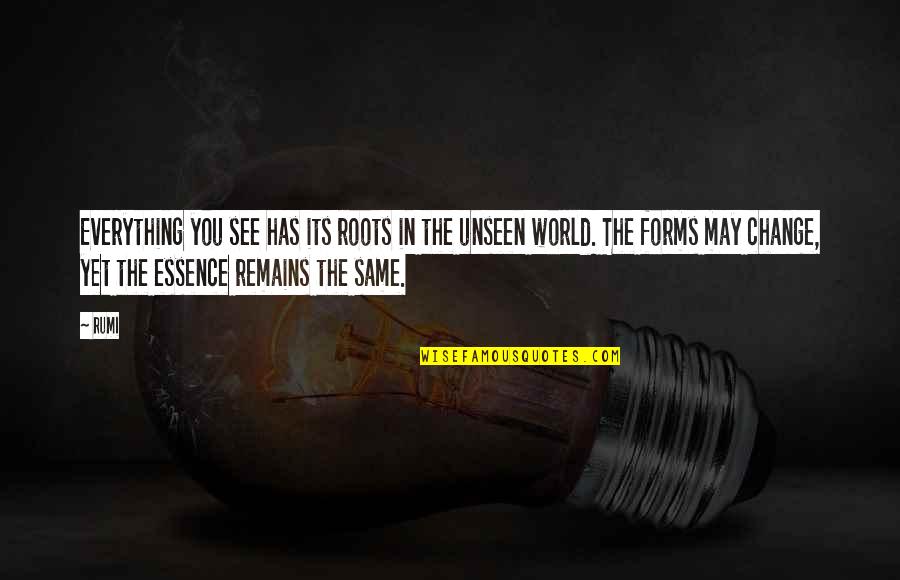 Everything you see has its roots in
the unseen world
. The forms may change, yet the essence remains the same. —
Rumi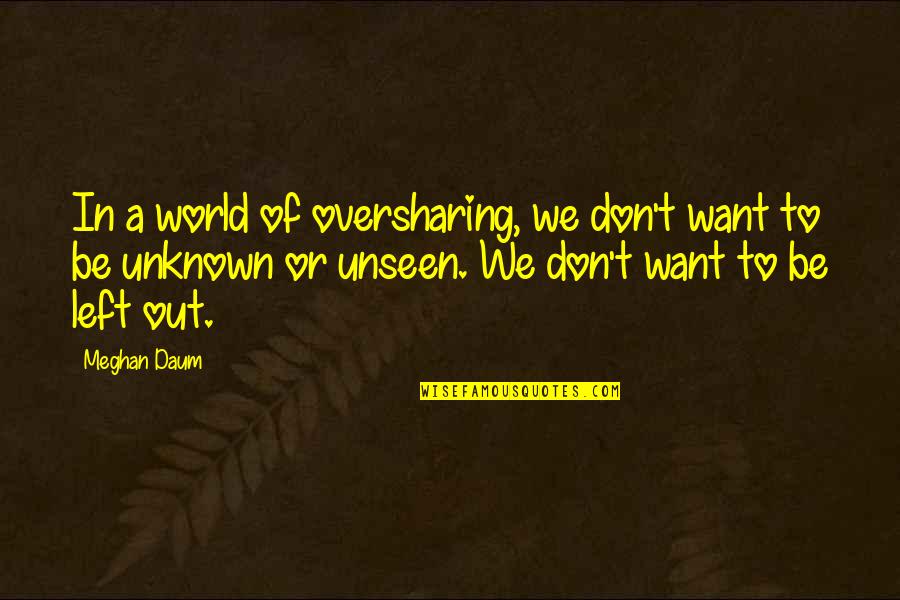 In a world of oversharing, we don't want to be unknown or unseen. We don't want to be left out. —
Meghan Daum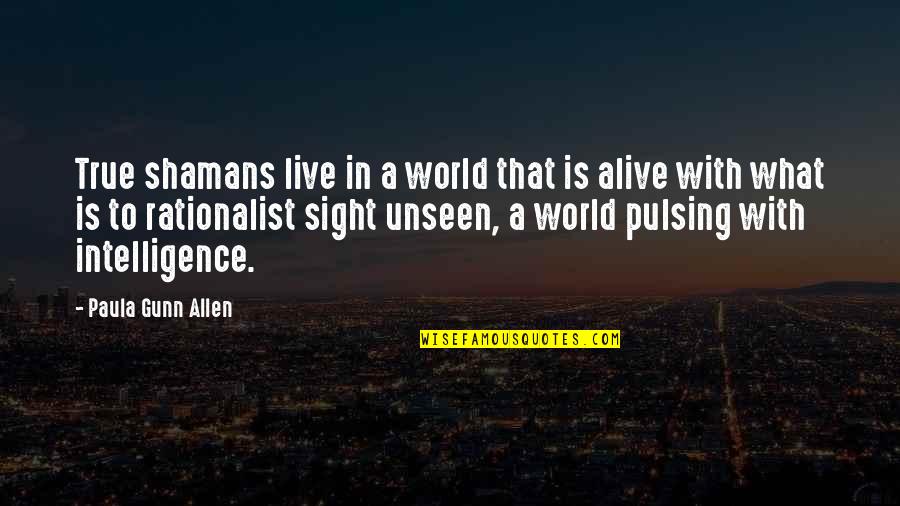 True shamans live in a world that is alive with what is to rationalist sight unseen, a world pulsing with intelligence. —
Paula Gunn Allen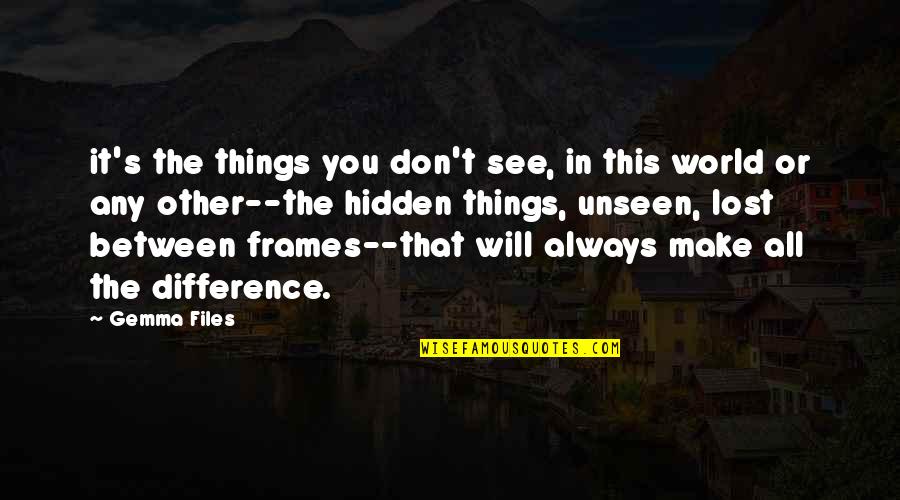 it's the things you don't see, in this world or any other--the hidden things, unseen, lost between frames--that will always make all the difference. —
Gemma Files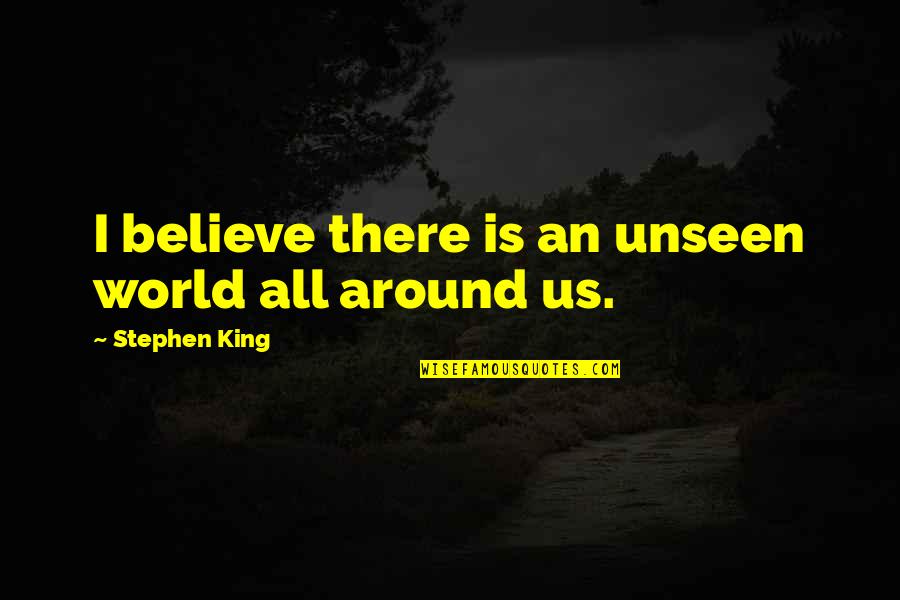 I believe there is an unseen world all around us. —
Stephen King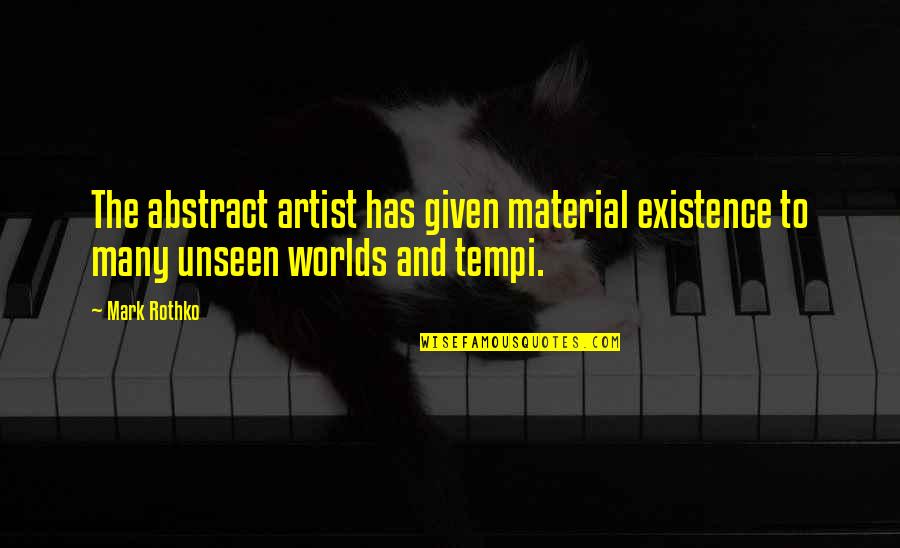 The abstract artist has given material existence to many unseen worlds and tempi. —
Mark Rothko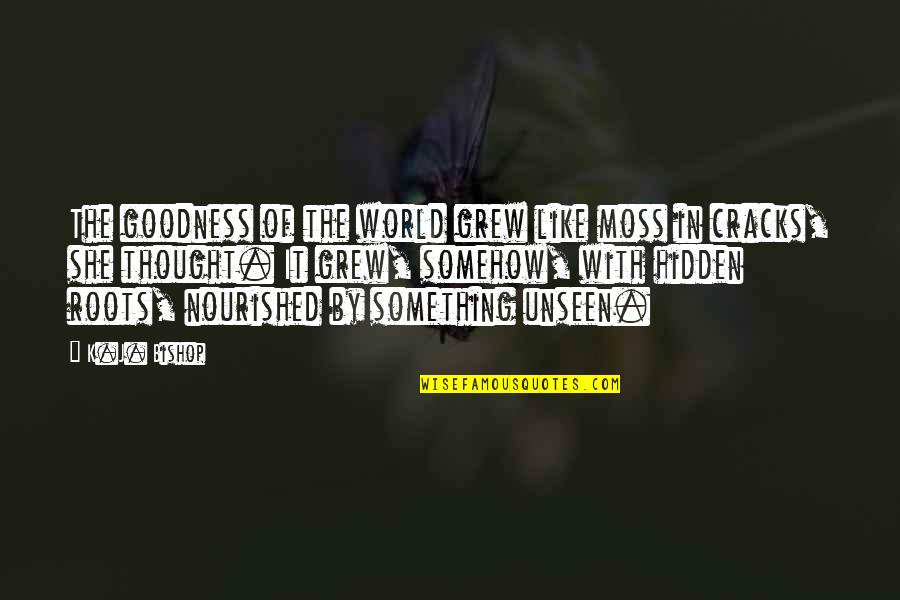 The goodness of the world grew like moss in cracks, she thought. It grew, somehow, with hidden roots, nourished by something unseen. —
K.J. Bishop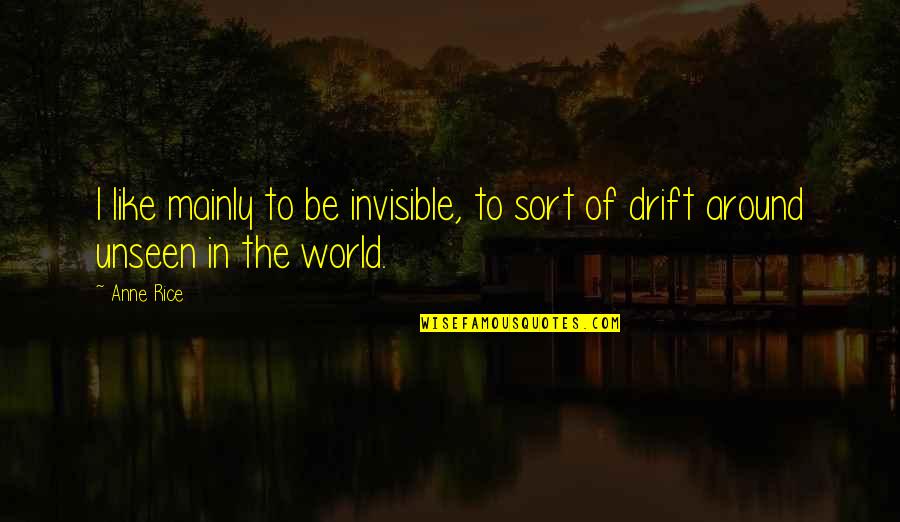 I like mainly to be invisible, to sort of drift around unseen in the world. —
Anne Rice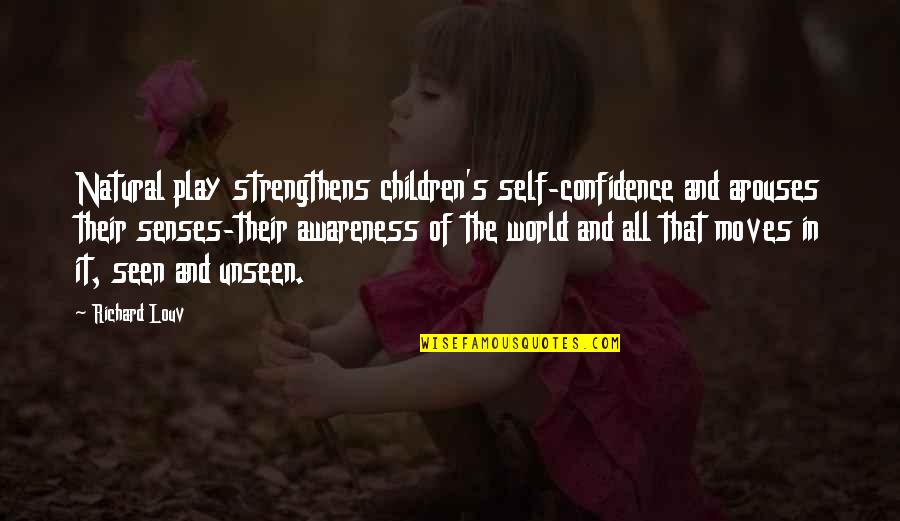 Natural play strengthens children's self-confidence and arouses their senses-their awareness of the world and all that moves in it, seen and unseen. —
Richard Louv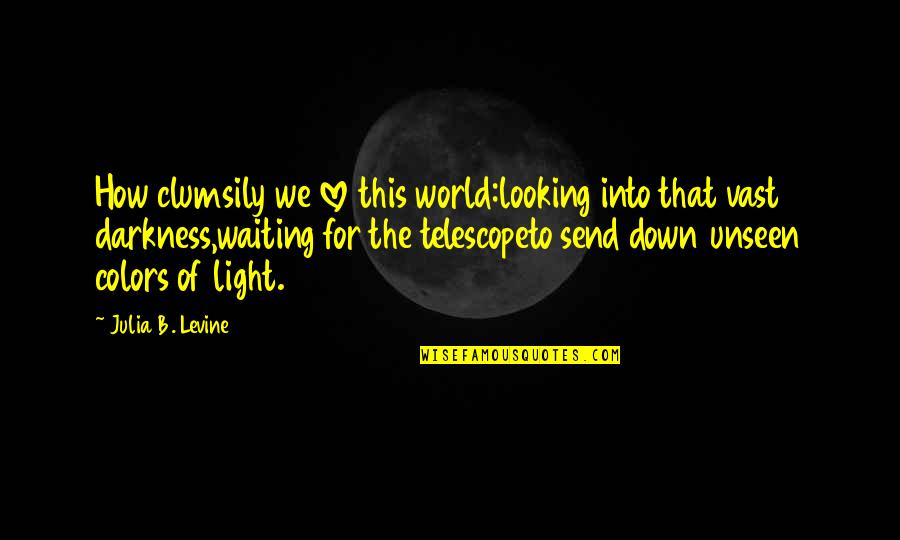 How clumsily we love this world:
looking into that vast darkness,
waiting for the telescope
to send down unseen colors of light. —
Julia B. Levine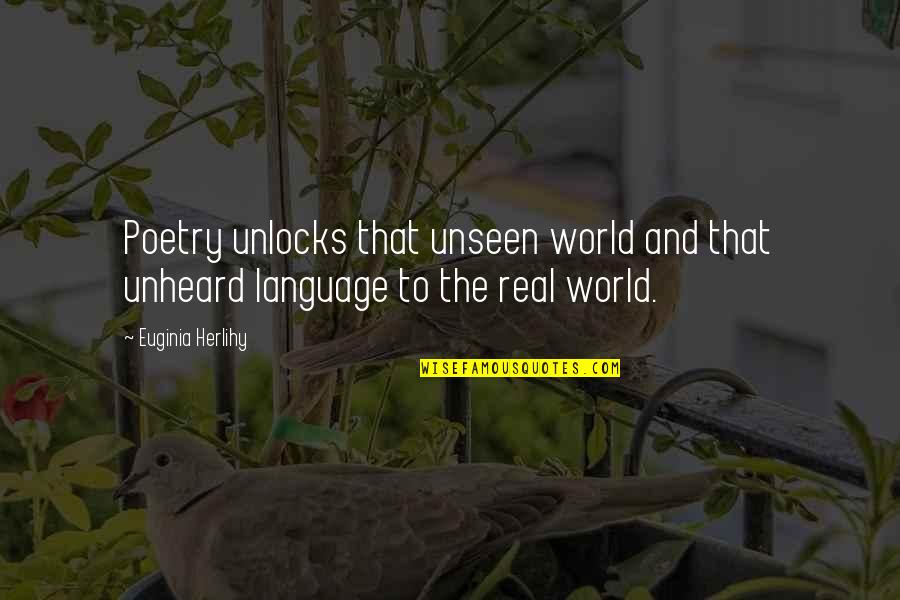 Poetry unlocks that unseen world and that unheard language to the real world. —
Euginia Herlihy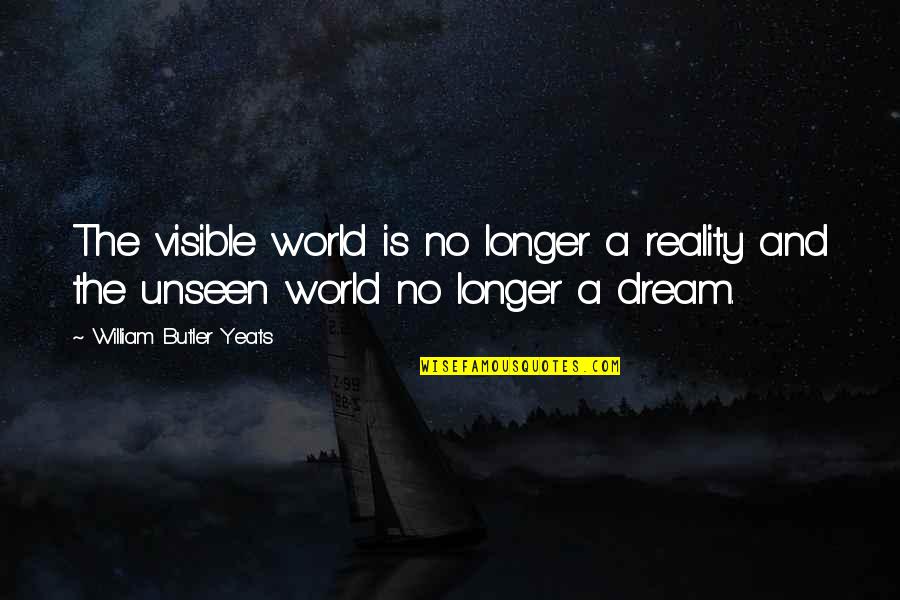 The visible world is no longer a reality and
the unseen world
no longer a dream. —
William Butler Yeats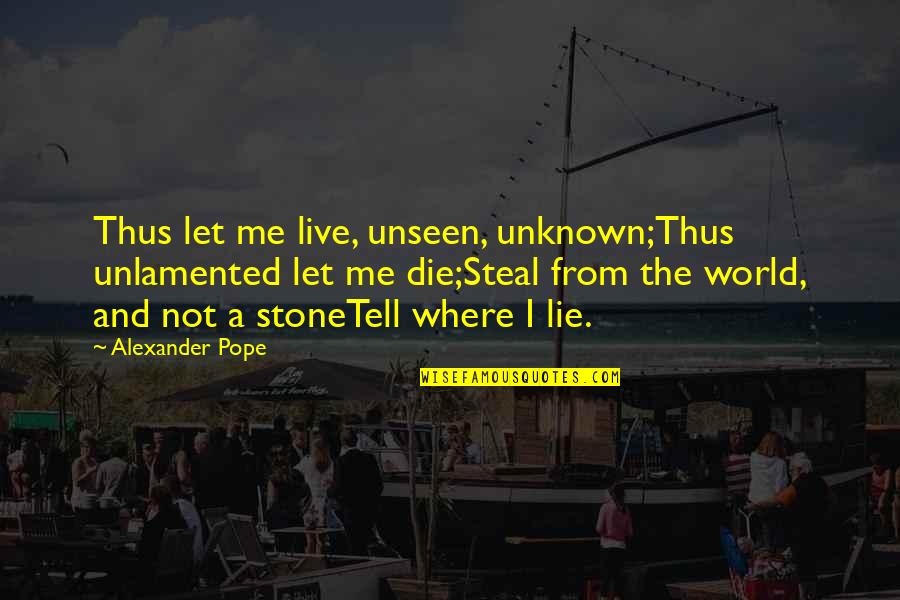 Thus let me live, unseen, unknown;
Thus unlamented let me die;
Steal from the world, and not a stone
Tell where I lie. —
Alexander Pope