Robert Duff Quotes
Top 4 wise famous quotes and sayings by Robert Duff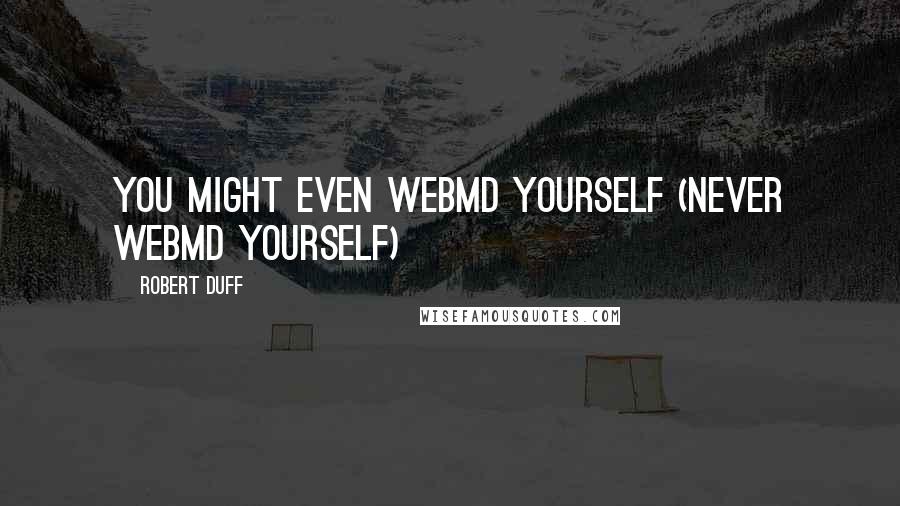 You might even webMD yourself (never webMD yourself)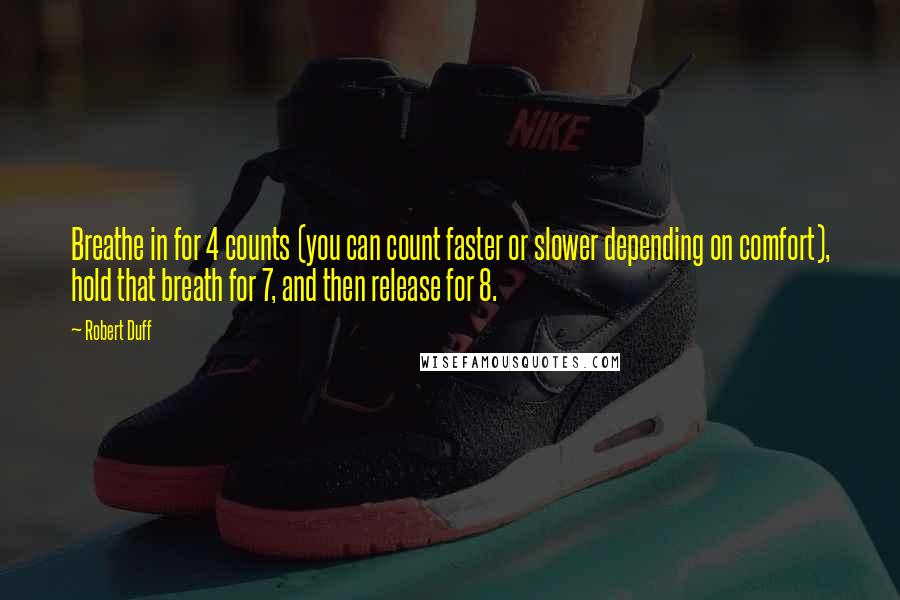 Breathe in for 4 counts (you can count faster or slower depending on comfort), hold that breath for 7, and then release for 8.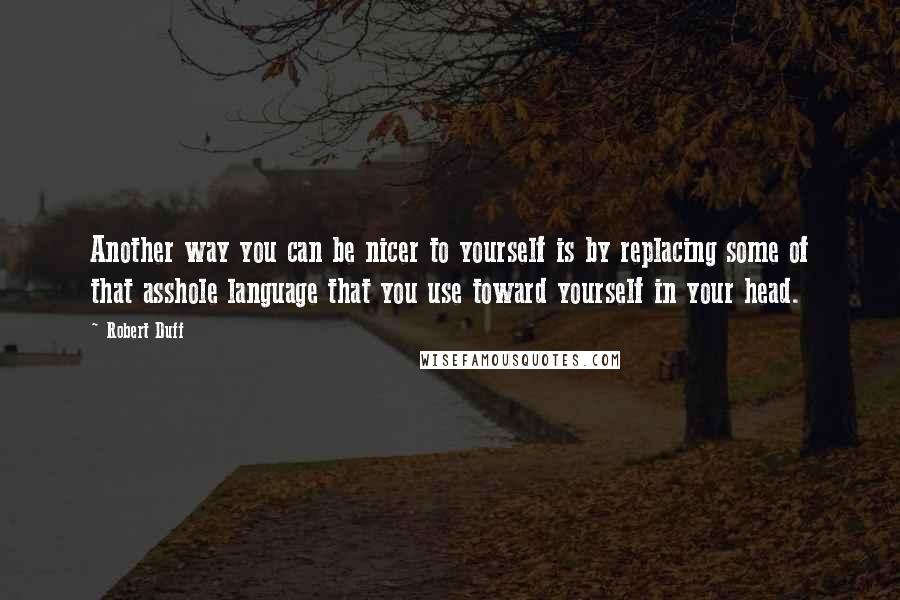 Another way you can be nicer to yourself is by replacing some of that asshole language that you use toward yourself in your head.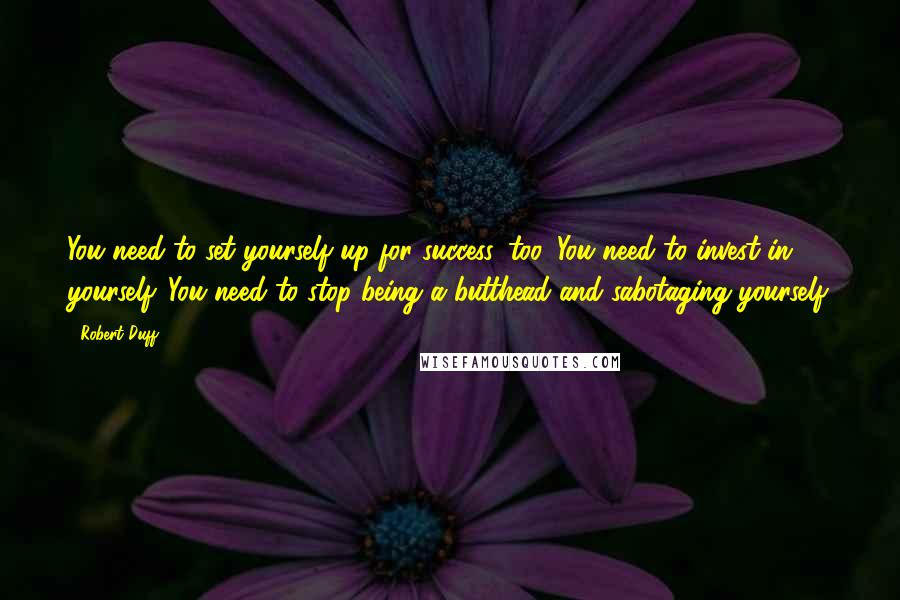 You need to set yourself up for success, too. You need to invest in yourself. You need to stop being a butthead and sabotaging yourself.