Rob Reger Quotes
Top 4 wise famous quotes and sayings by Rob Reger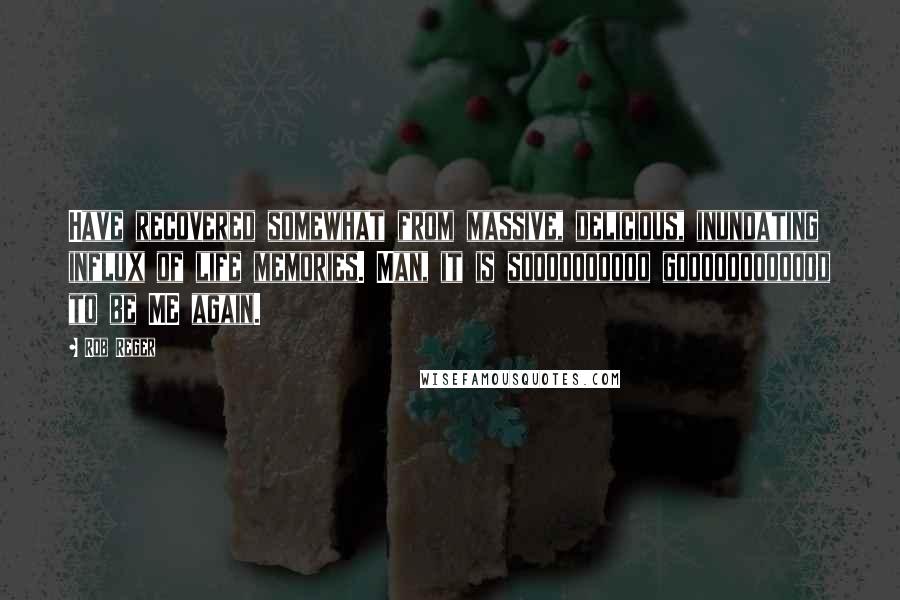 Have recovered somewhat from massive, delicious, inundating influx of life memories. Man, it is soooooooooo goooooooooood to be ME again.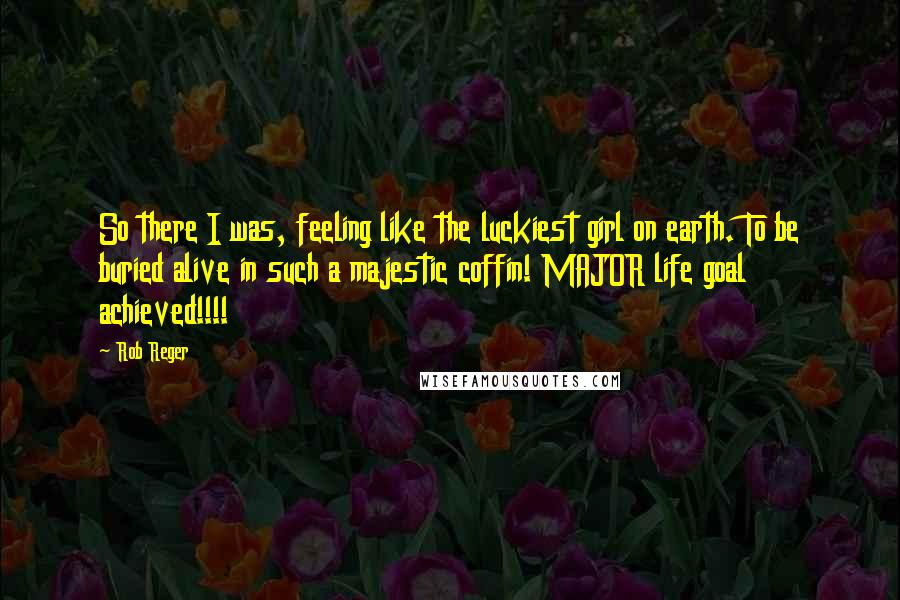 So there I was, feeling like the luckiest girl on earth. To be buried alive in such a majestic coffin! MAJOR life goal achieved!!!!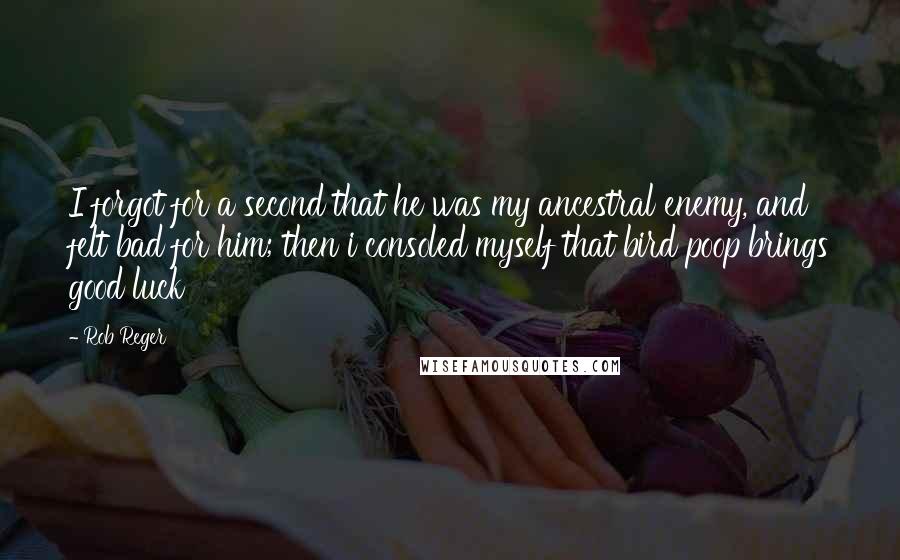 I forgot for a second that he was my ancestral enemy, and felt bad for him; then i consoled myself that bird poop brings good luck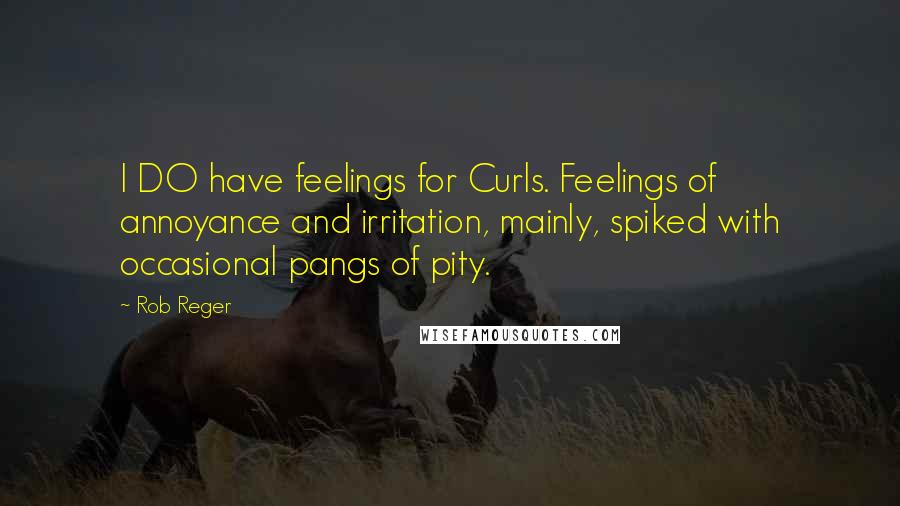 I DO have feelings for Curls. Feelings of annoyance and irritation, mainly, spiked with occasional pangs of pity.