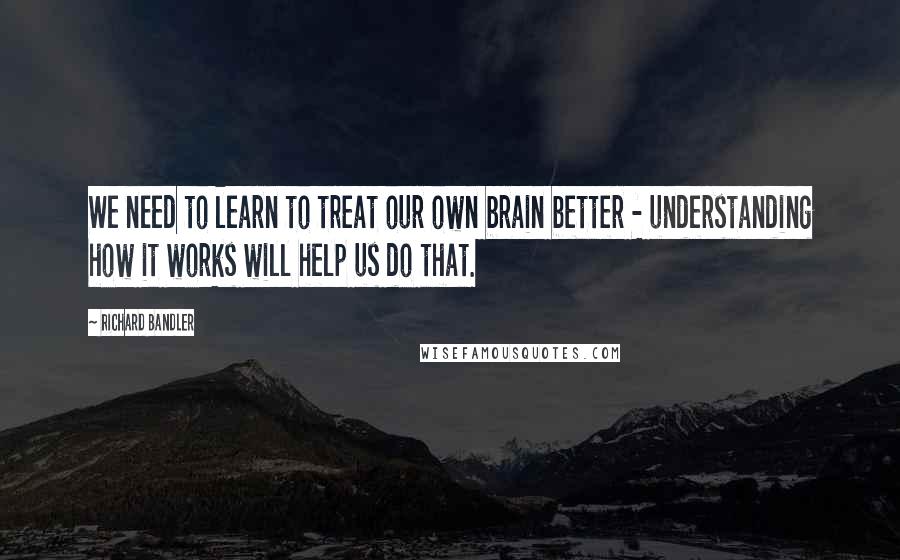 We need to learn to treat our own brain better - understanding how it works will help us do that.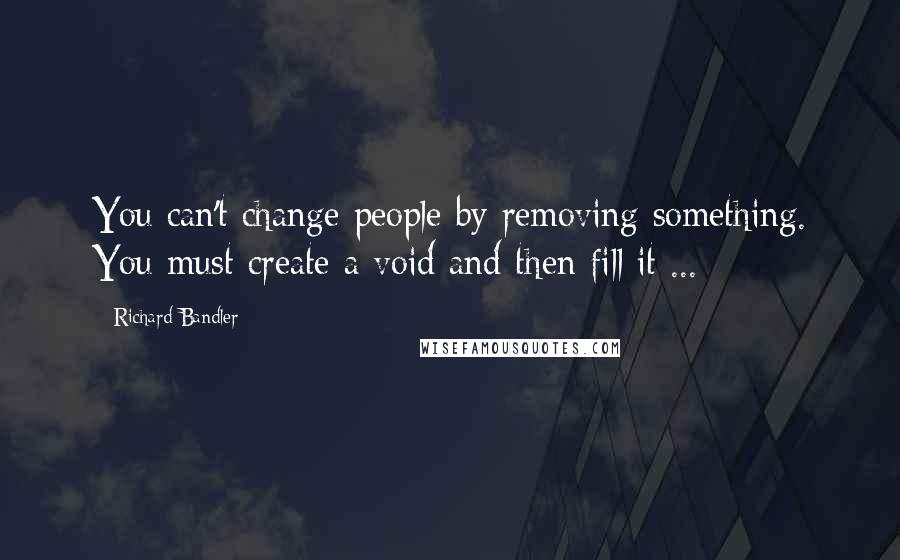 You can't change people by removing something. You must create a void and then fill it ...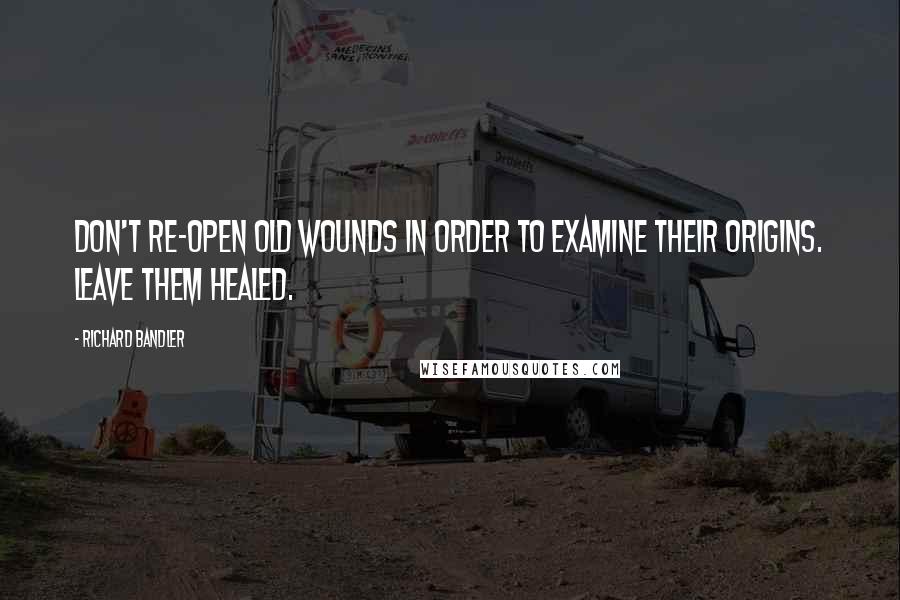 Don't re-open old wounds in order to examine their origins. Leave them healed.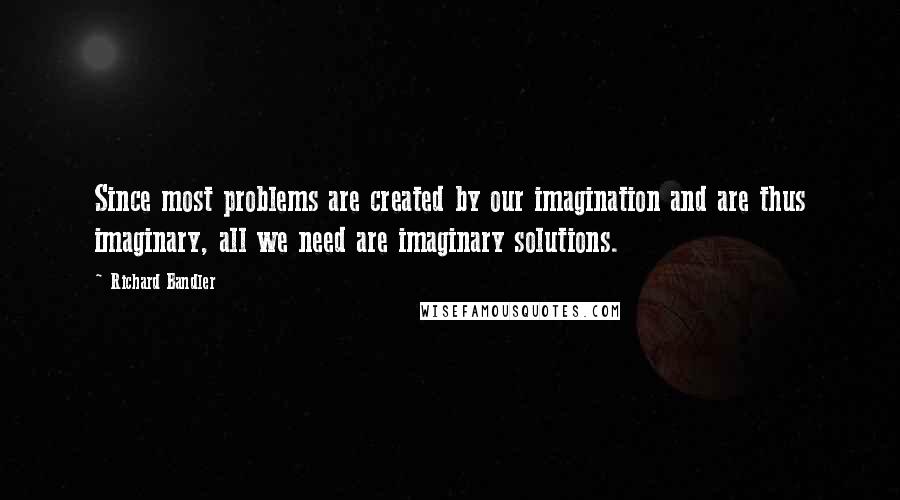 Since most problems are created by our imagination and are thus imaginary, all we need are imaginary solutions.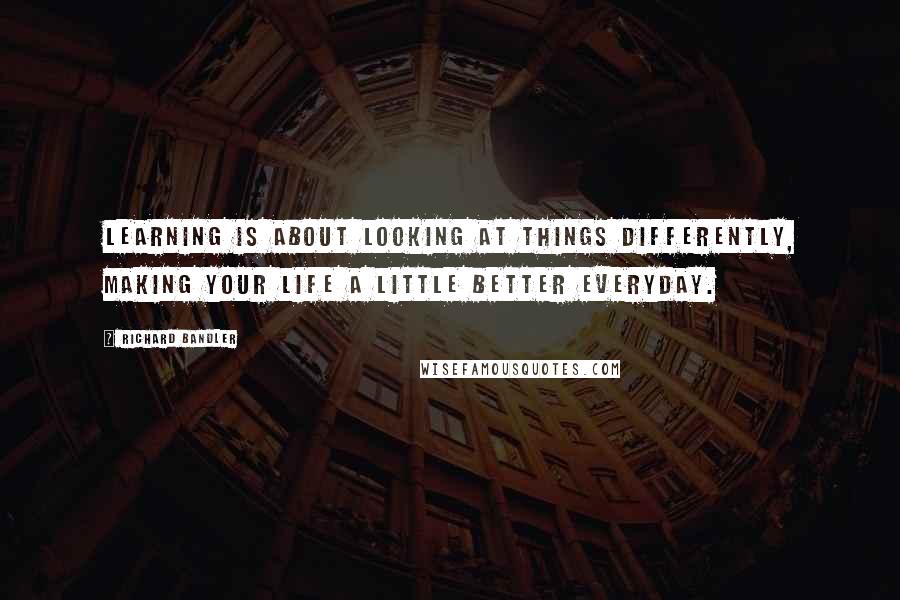 Learning is about looking at things differently, making your life a little better everyday.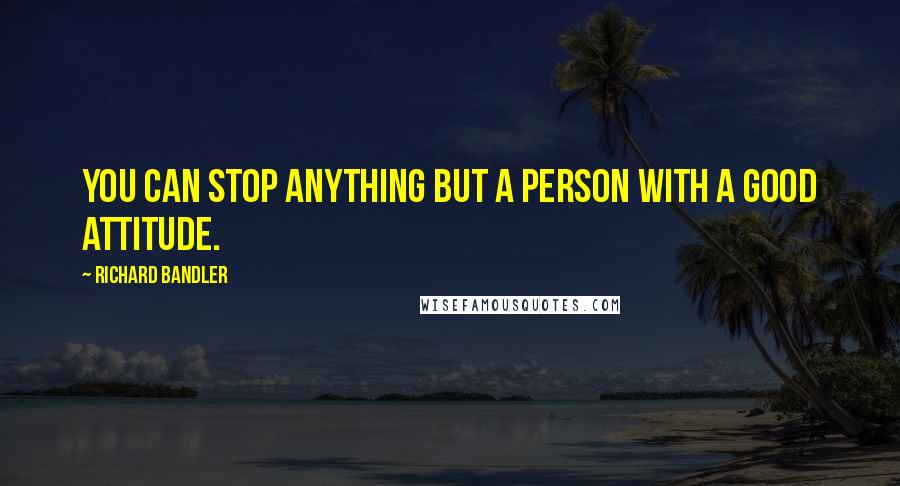 You can stop anything but a person with a good attitude.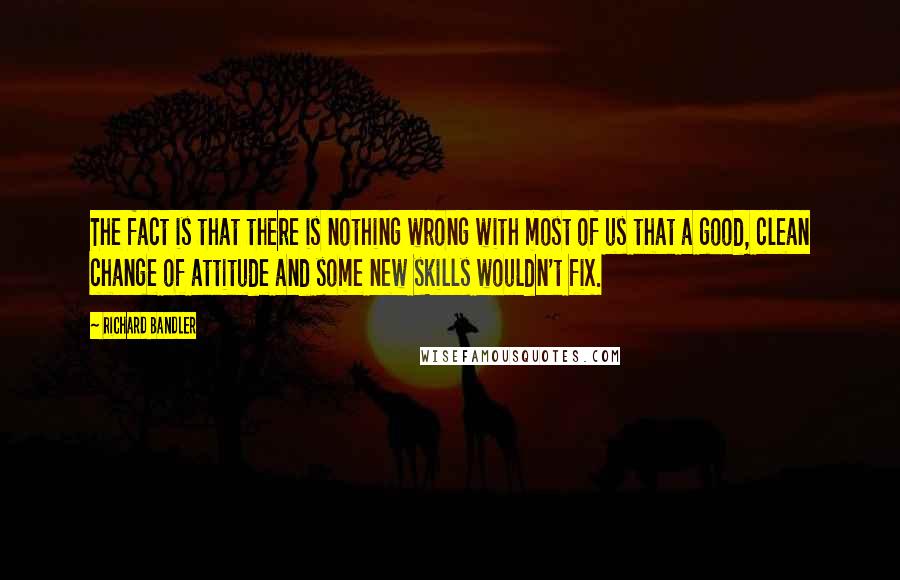 The fact is that there is nothing wrong with most of us that a good, clean change of attitude and some new skills wouldn't fix.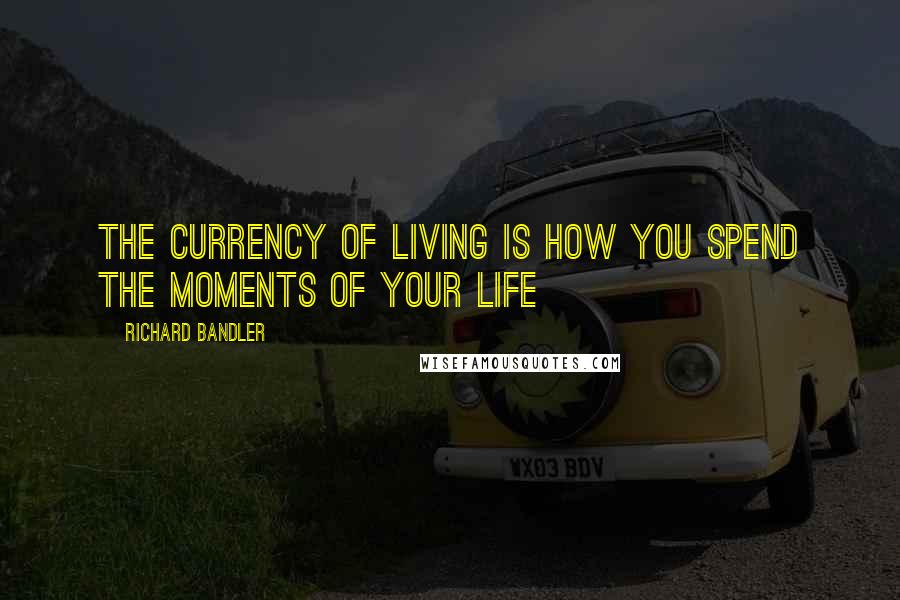 The currency of living is how you spend the moments of your life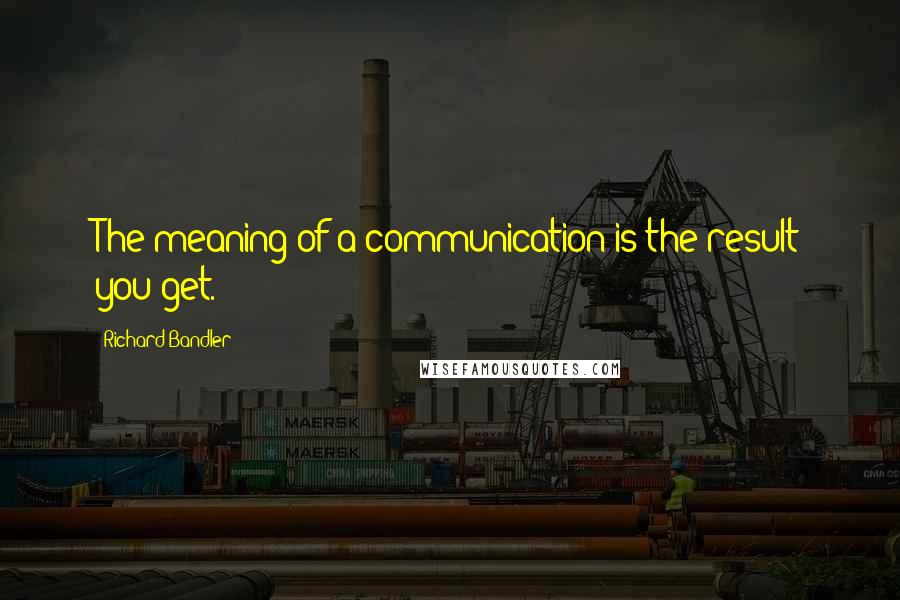 The meaning of a communication is the result you get.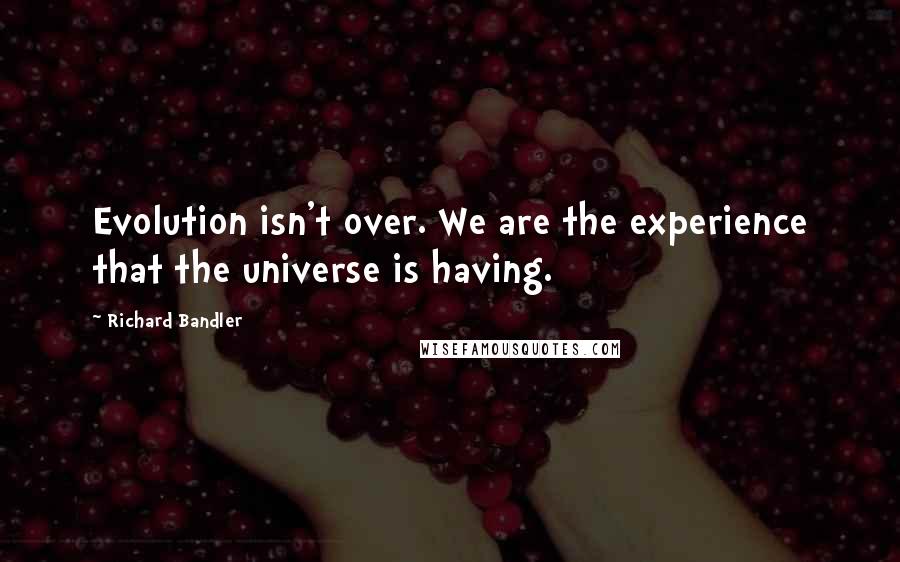 Evolution isn't over. We are the experience that the universe is having.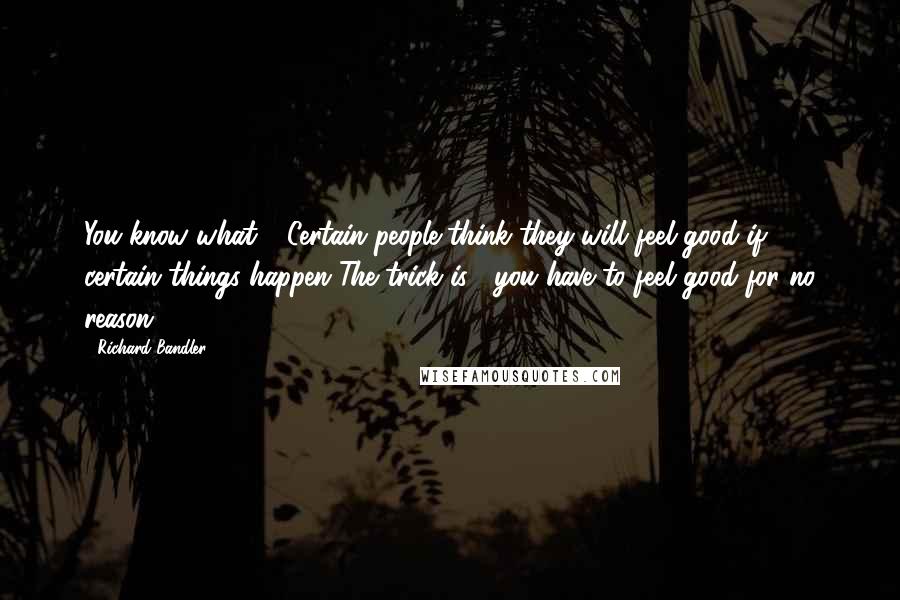 You know what ? Certain people think they will feel good if certain things happen The trick is : you have to feel good for no reason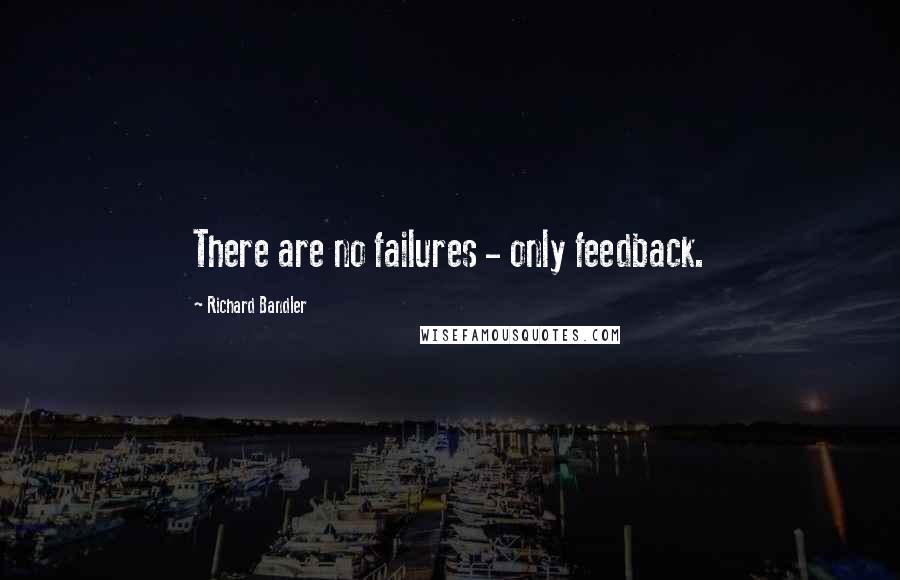 There are no failures - only feedback.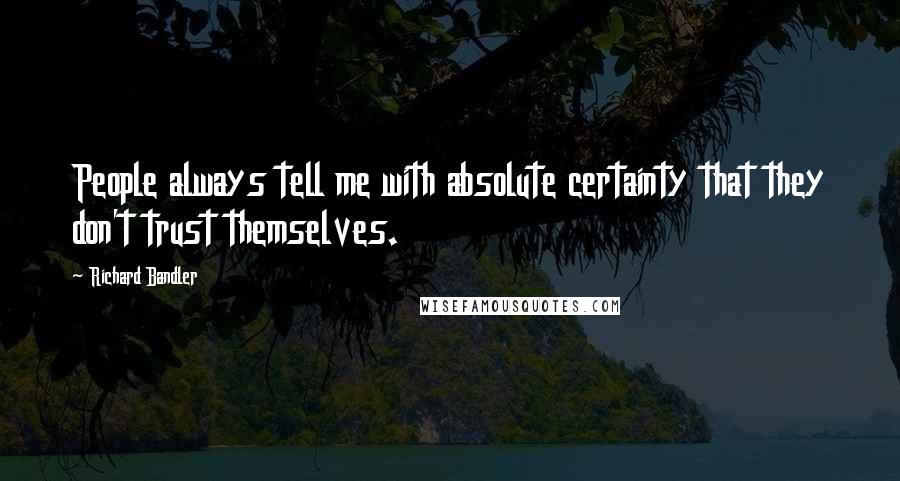 People always tell me with absolute certainty that they don't trust themselves.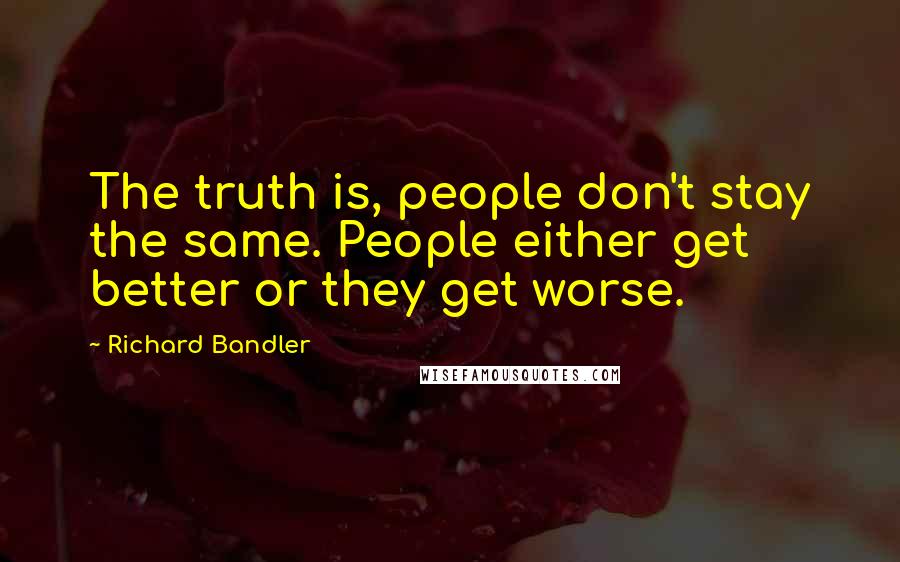 The truth is, people don't stay the same. People either get better or they get worse.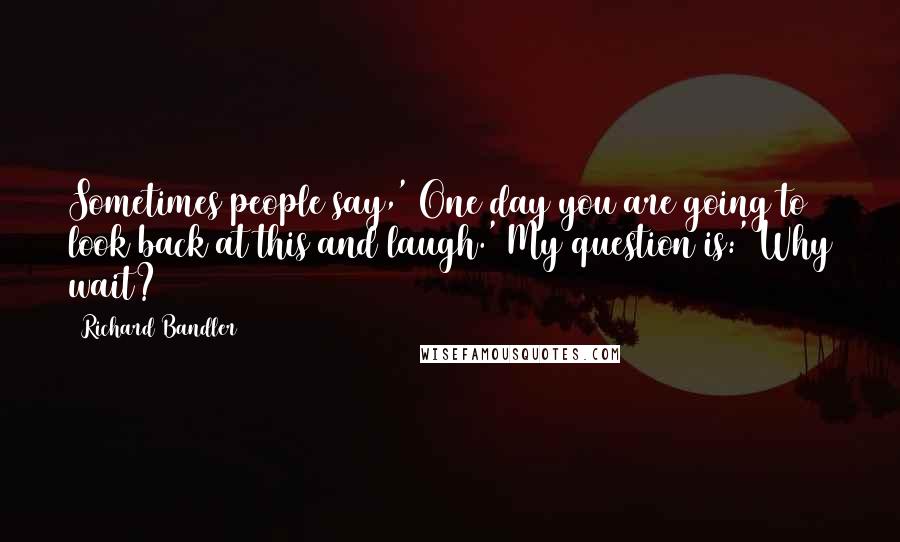 Sometimes people say,' One day you are going to look back at this and laugh.' My question is:' Why wait?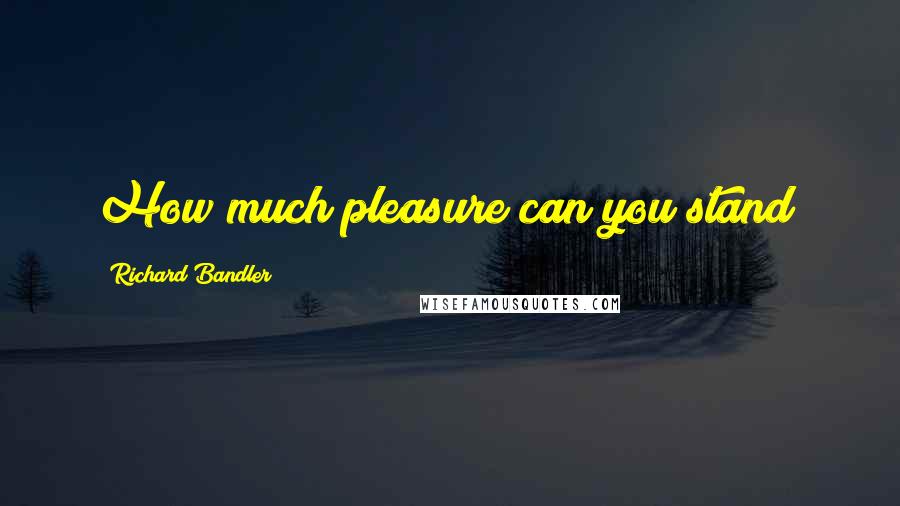 How much pleasure can you stand?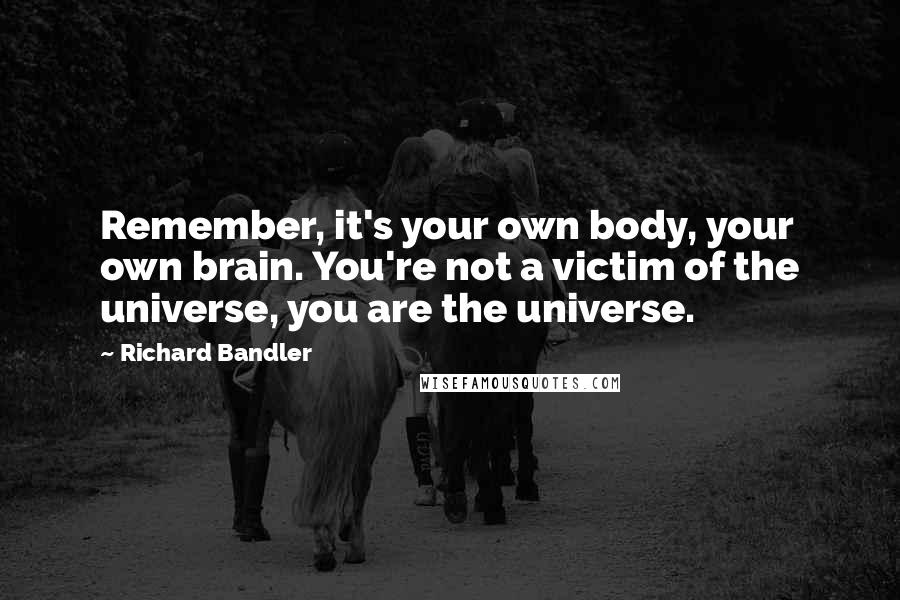 Remember, it's your own body, your own brain. You're not a victim of the universe, you are the universe.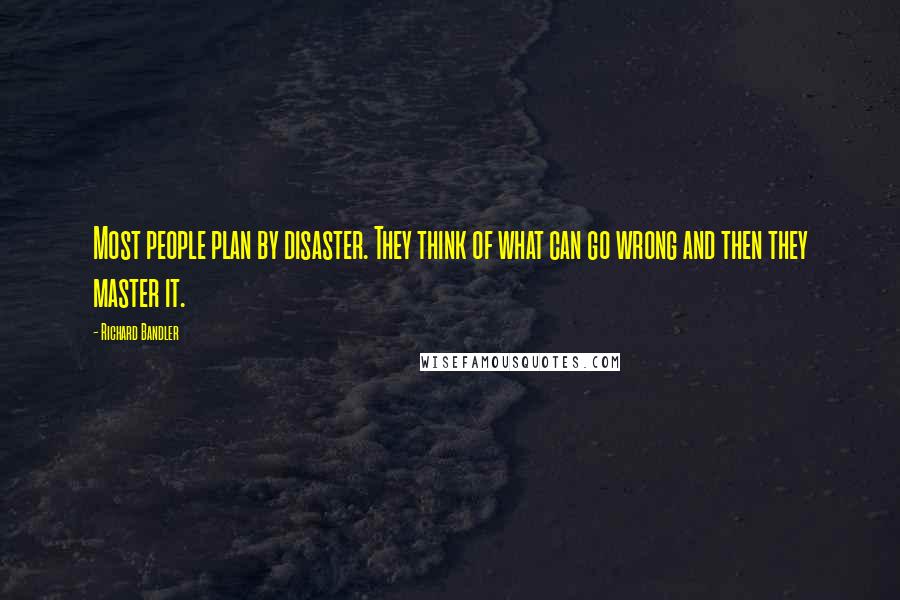 Most people plan by disaster. They think of what can go wrong and then they master it.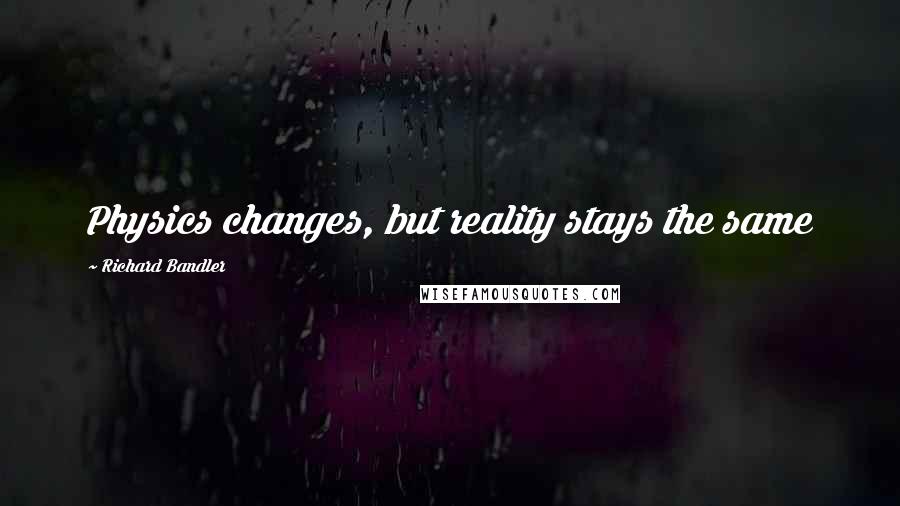 Physics changes, but reality stays the same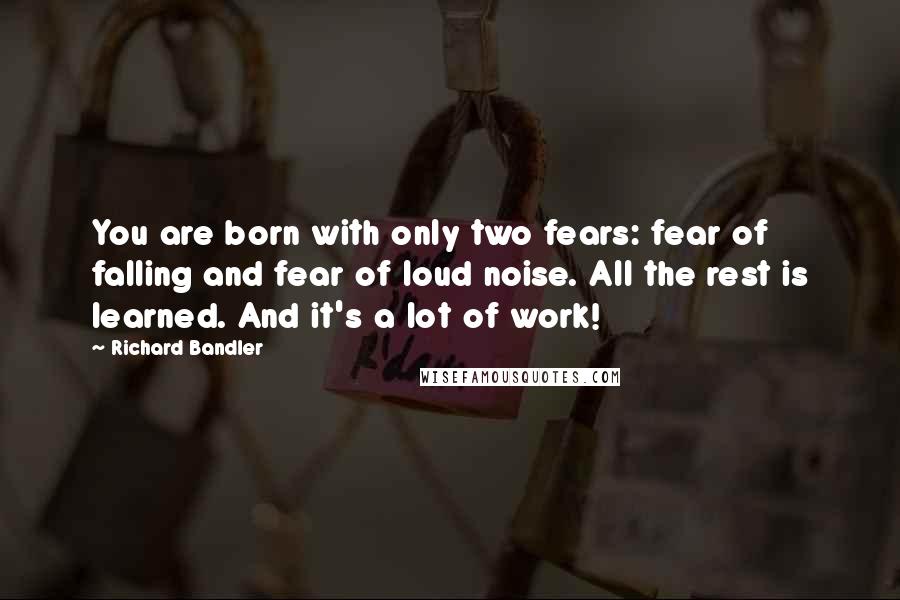 You are born with only two fears: fear of falling and fear of loud noise. All the rest is learned. And it's a lot of work!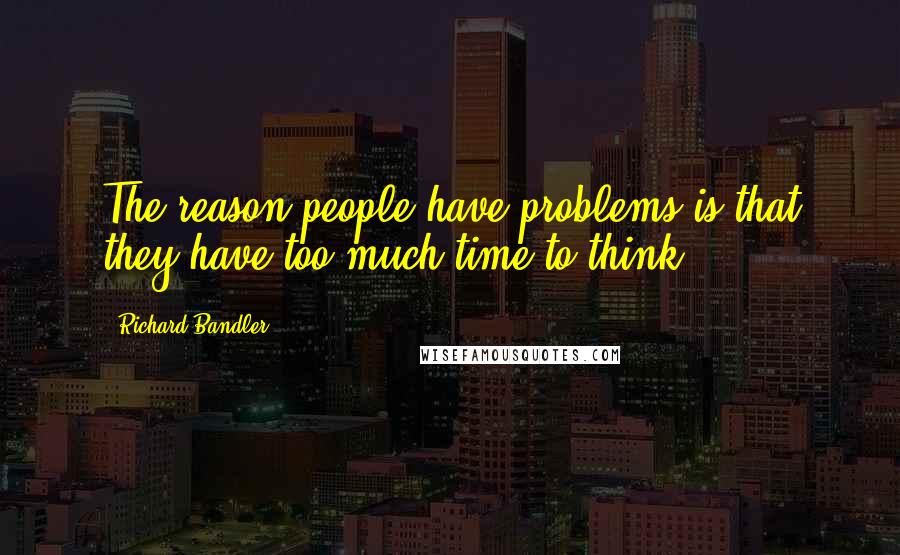 The reason people have problems is that they have too much time to think.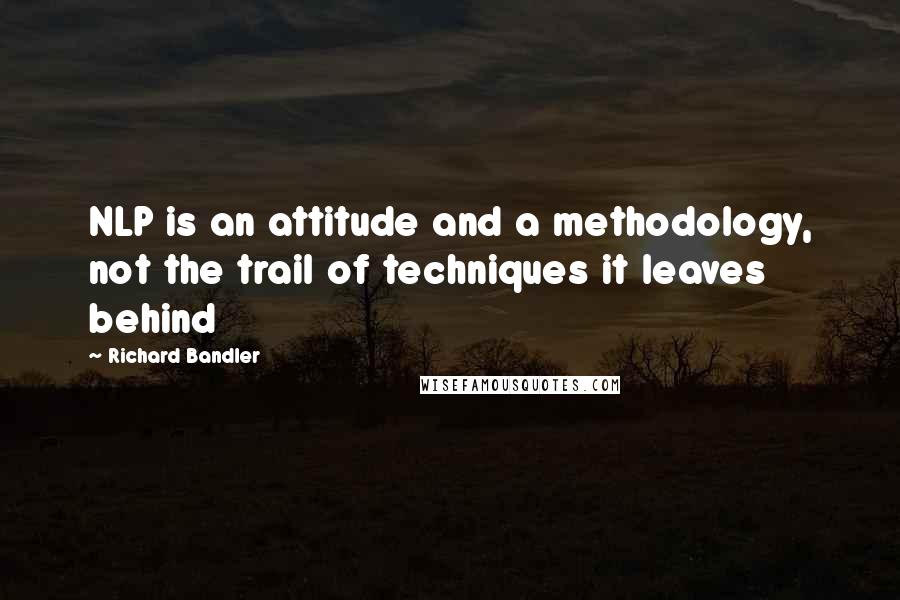 NLP is an attitude and a methodology, not the trail of techniques it leaves behind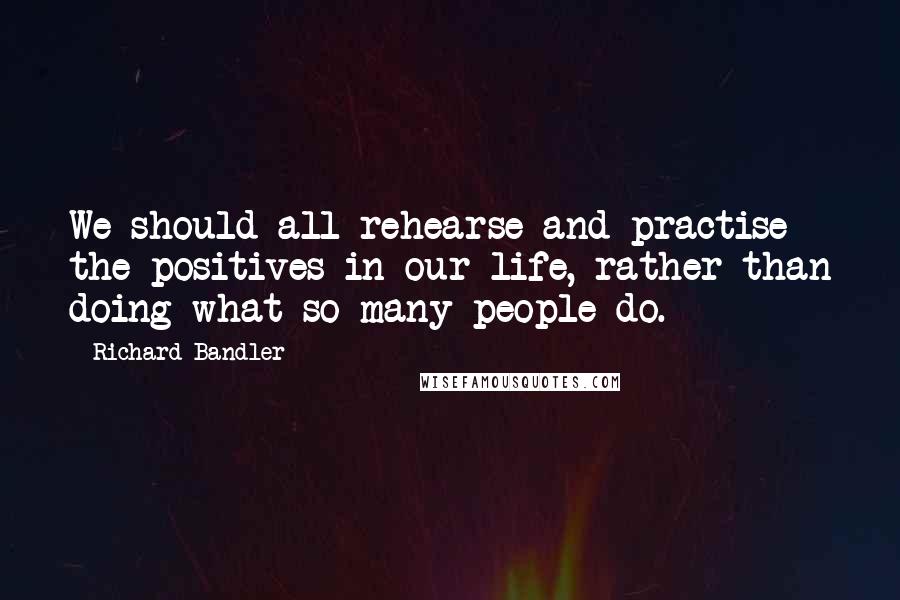 We should all rehearse and practise the positives in our life, rather than doing what so many people do.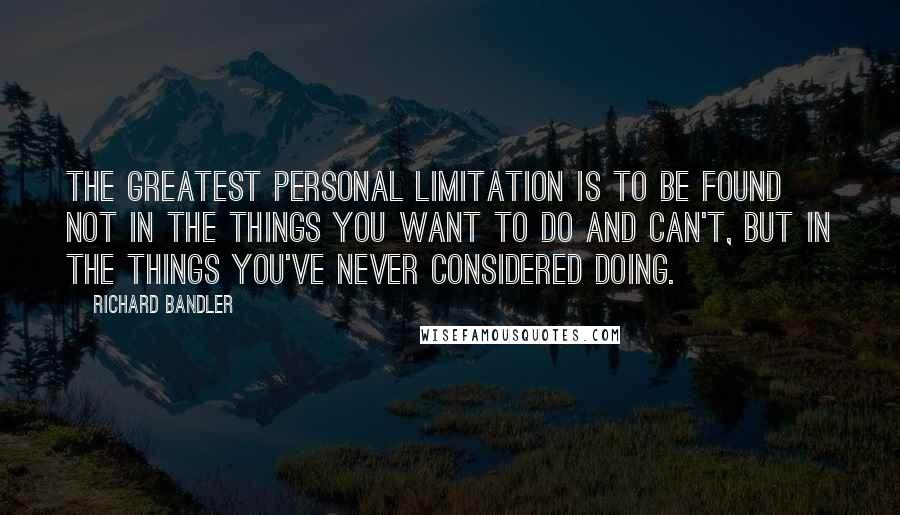 The greatest personal limitation is to be found not in the things you want to do and can't, but in the things you've never considered doing.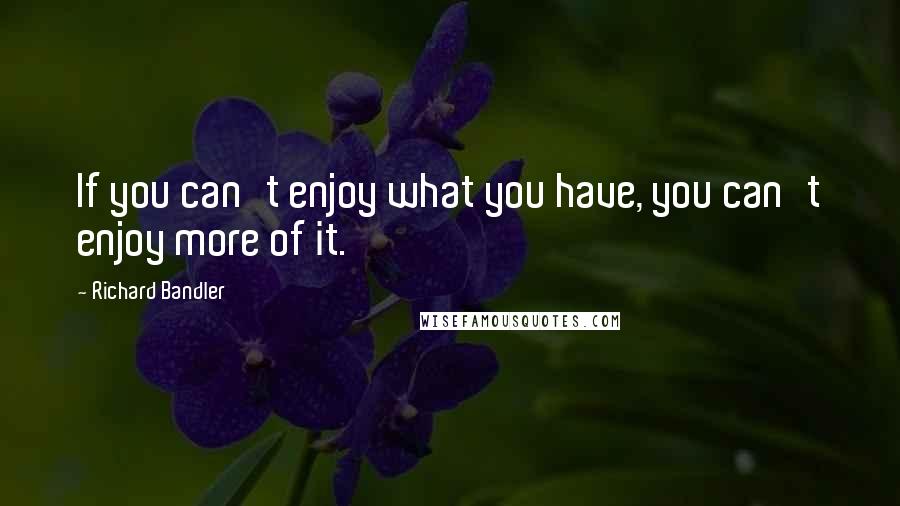 If you can't enjoy what you have, you can't enjoy more of it.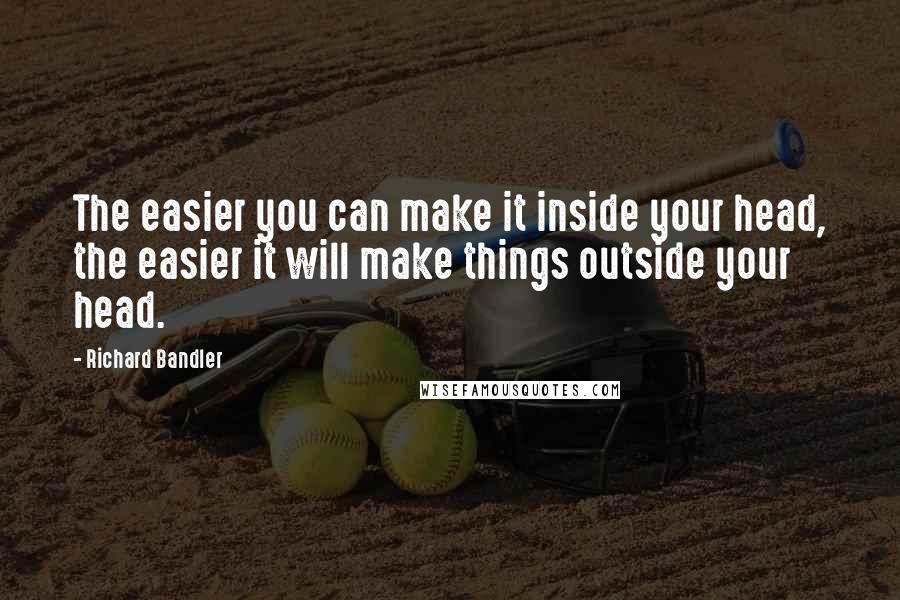 The easier you can make it inside your head, the easier it will make things outside your head.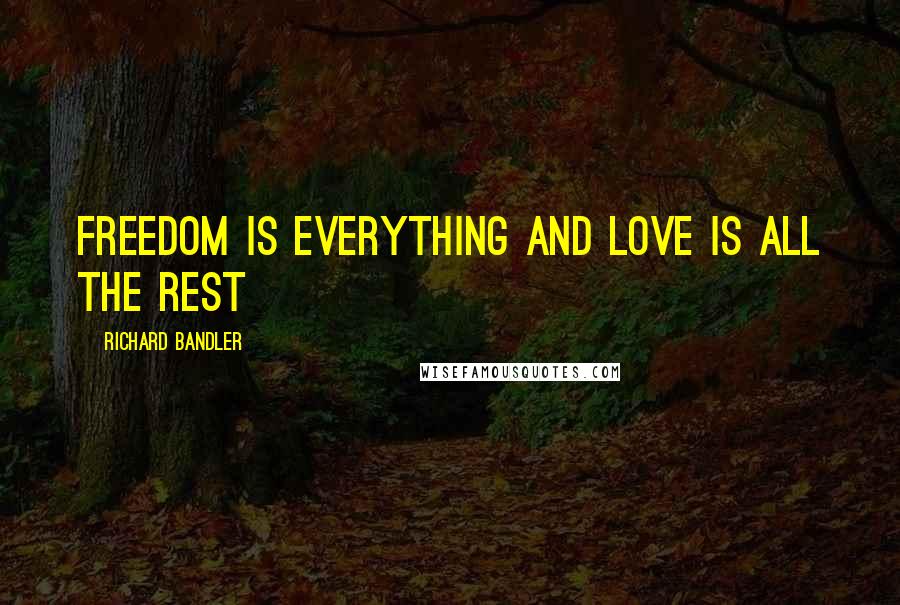 Freedom is everything and Love is all the rest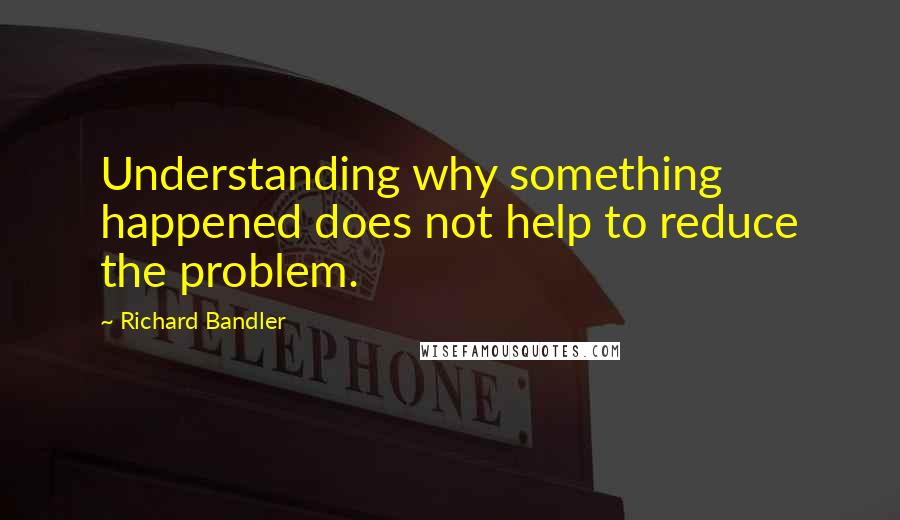 Understanding why something happened does not help to reduce the problem.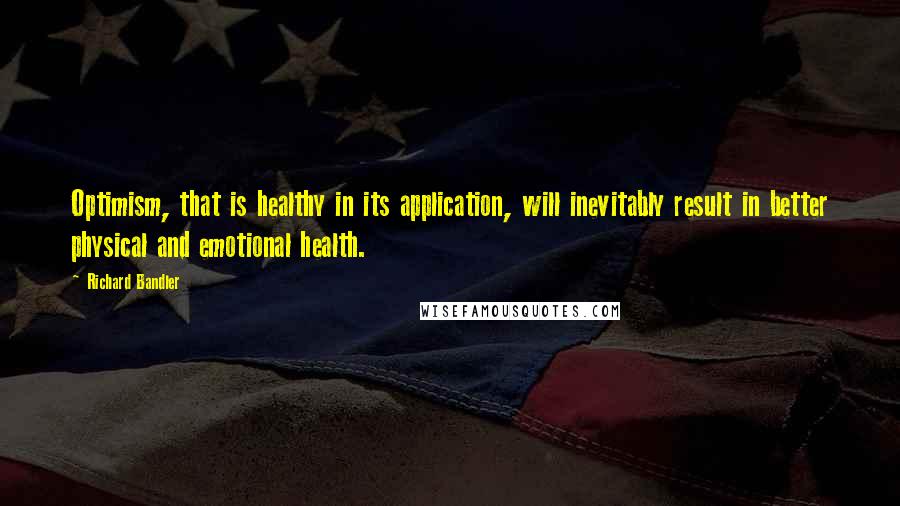 Optimism, that is healthy in its application, will inevitably result in better physical and emotional health.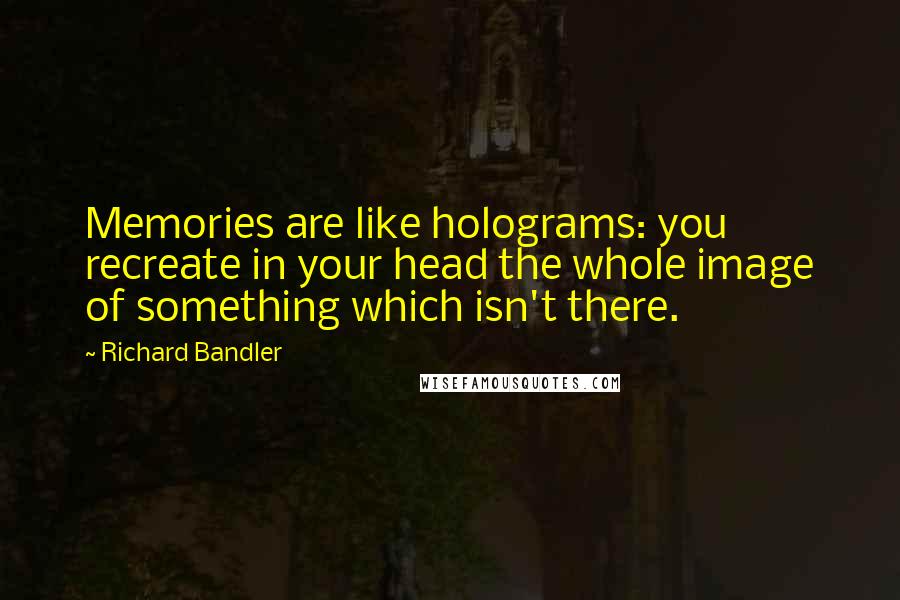 Memories are like holograms: you recreate in your head the whole image of something which isn't there.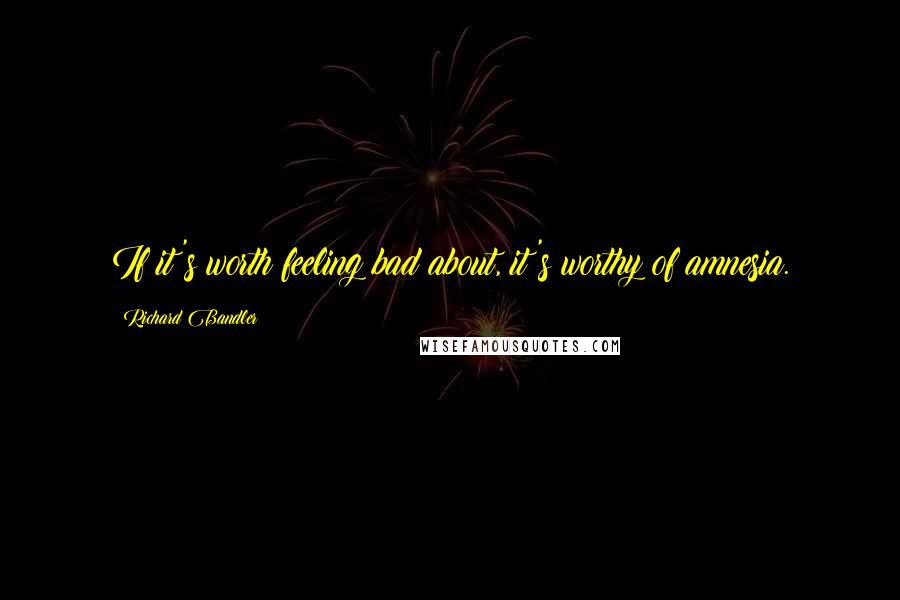 If it's worth feeling bad about, it's worthy of amnesia.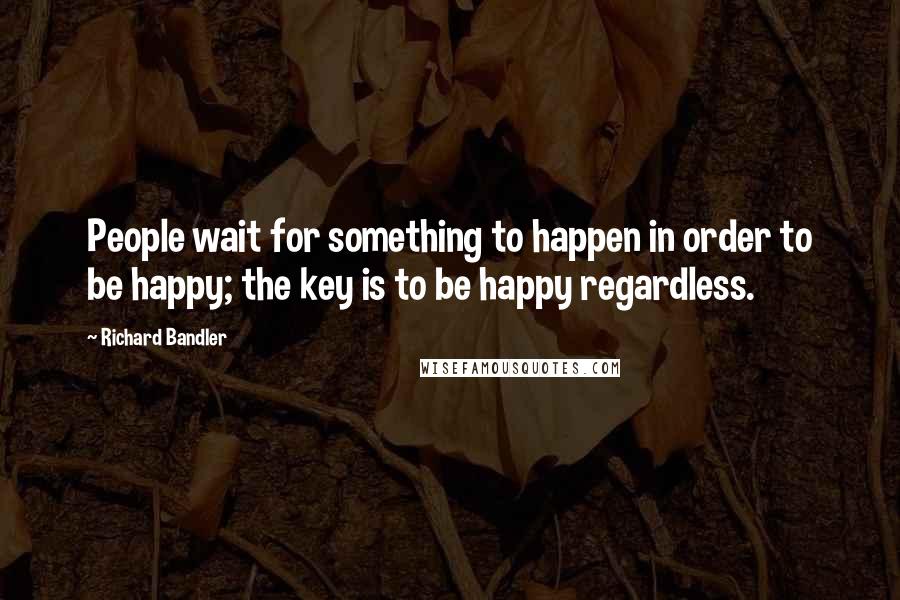 People wait for something to happen in order to be happy; the key is to be happy regardless.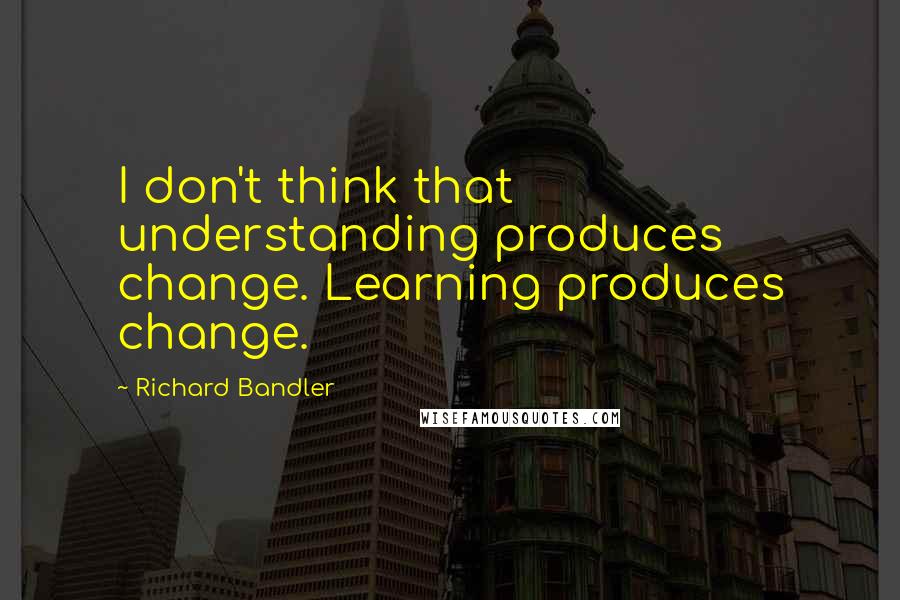 I don't think that understanding produces change. Learning produces change.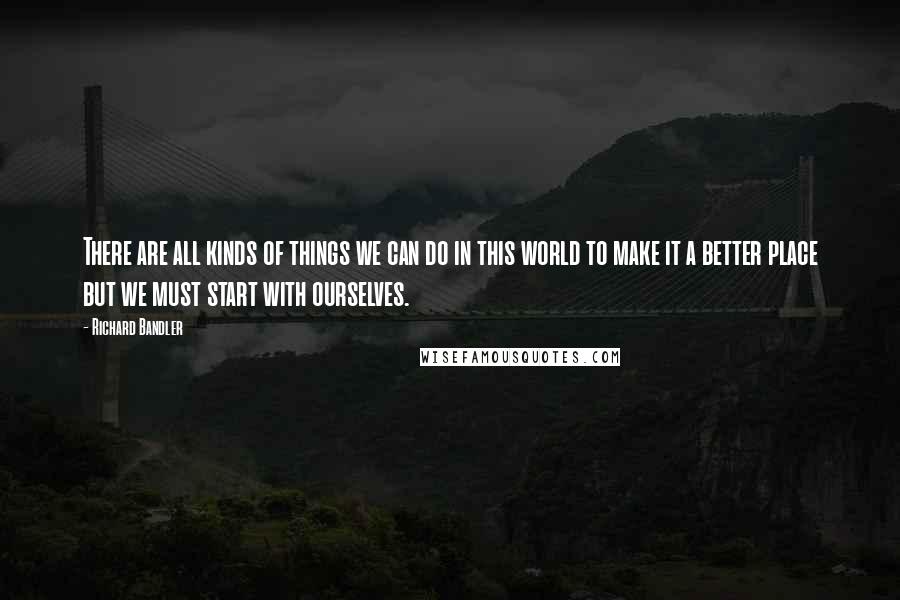 There are all kinds of things we can do in this world to make it a better place but we must start with ourselves.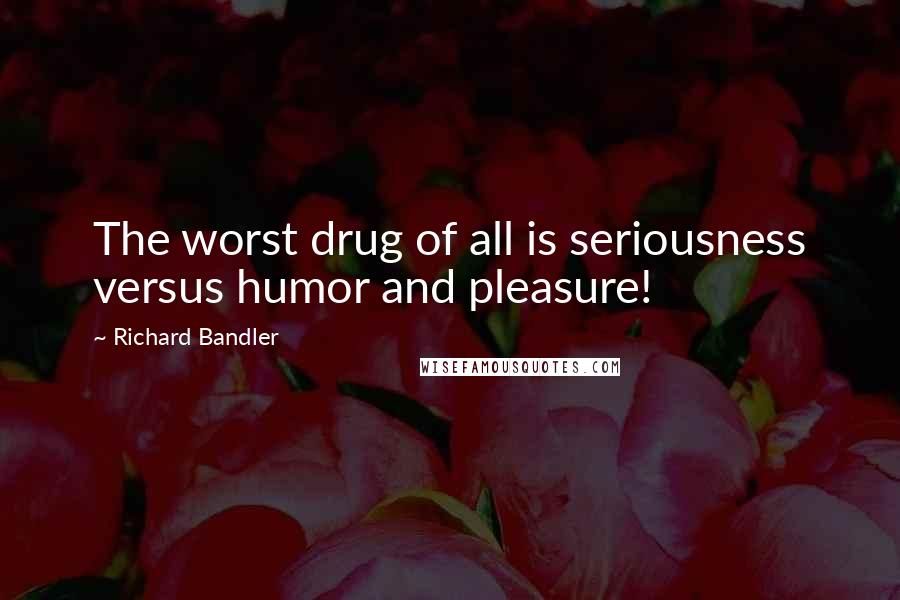 The worst drug of all is seriousness versus humor and pleasure!