A. Mani Quotes
Top 15 wise famous quotes and sayings by A. Mani
A. Mani Famous Quotes & Sayings
Discover top inspirational quotes from A. Mani on Wise Famous Quotes.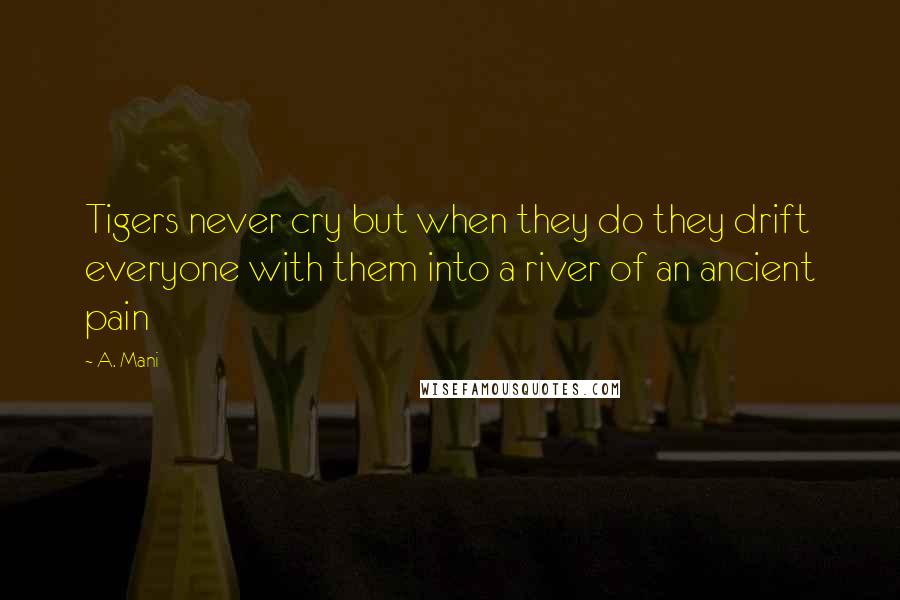 Tigers never cry but when they do they drift everyone with them into a river of an ancient pain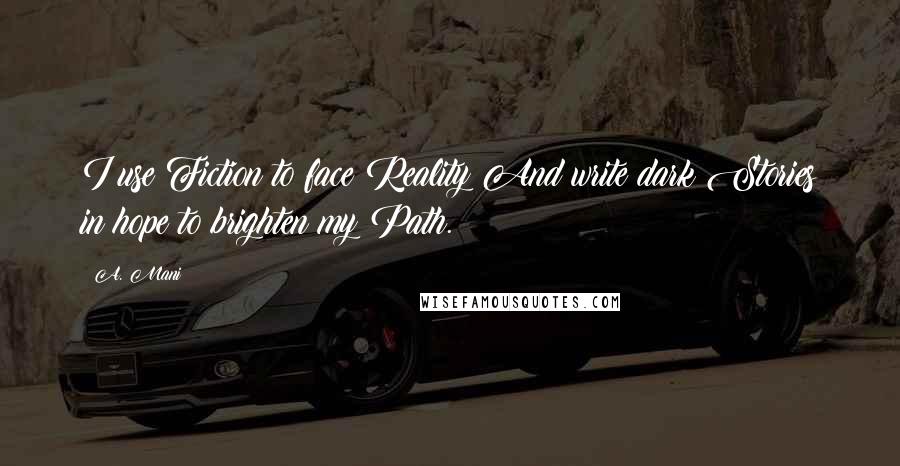 I use Fiction to face Reality And write dark Stories in hope to brighten my Path.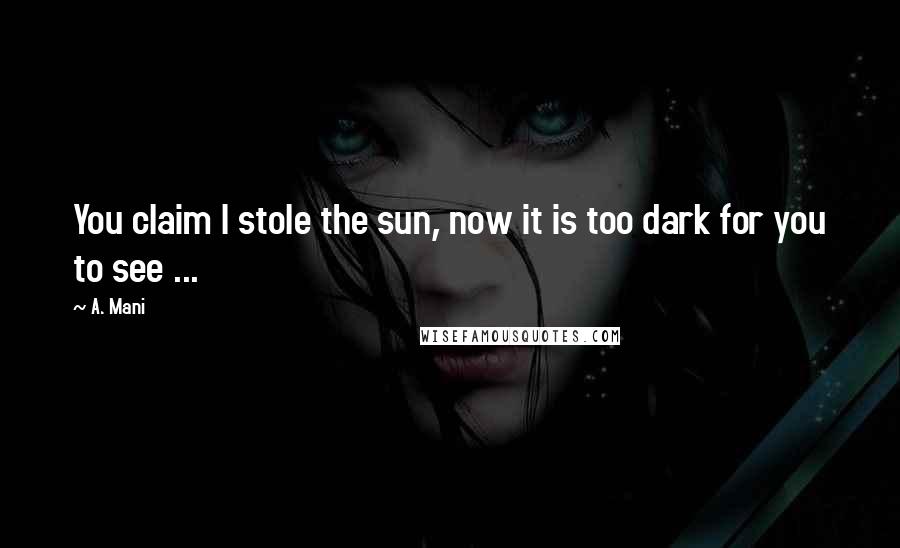 You claim I stole the sun, now it is too dark for you to see ...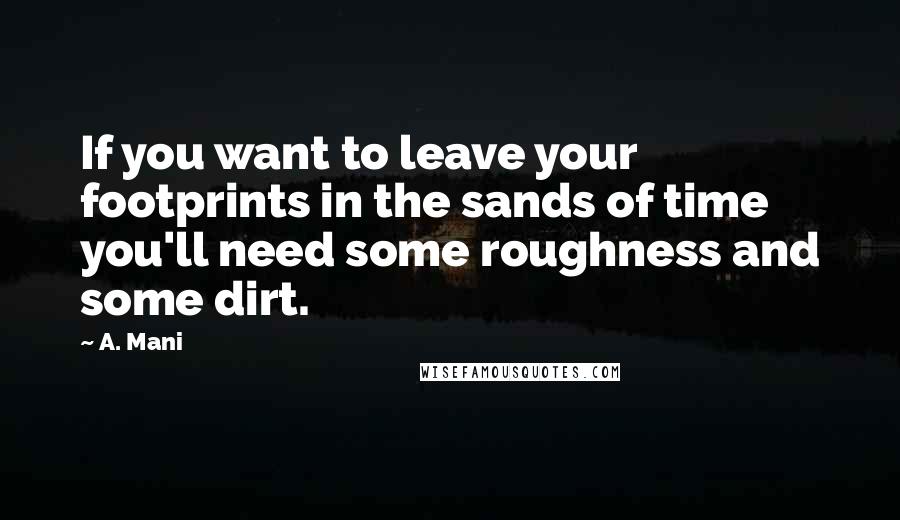 If you want to leave your footprints in the sands of time you'll need some roughness and some dirt.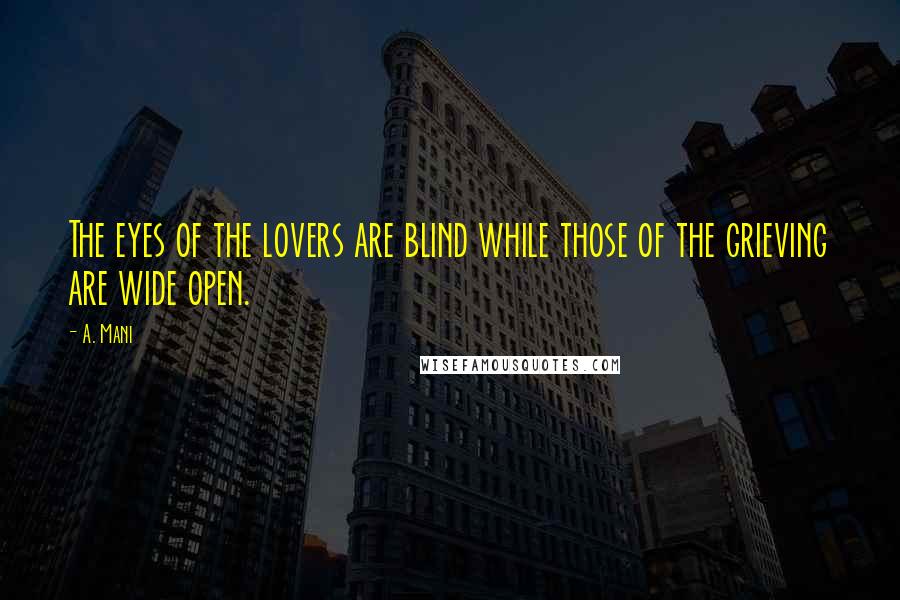 The eyes of the lovers are blind while those of the grieving are wide open.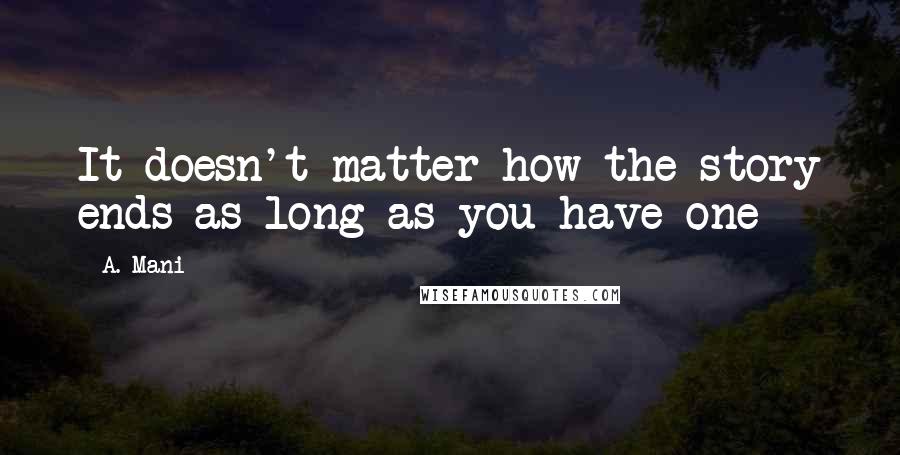 It doesn't matter how the story ends as long as you have one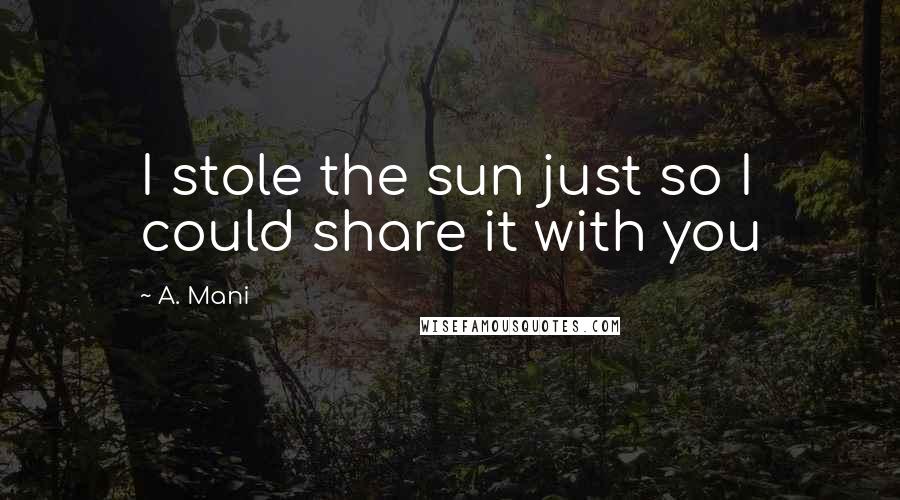 I stole the sun just so I could share it with you
Every continual conflict is someone else's hidden interest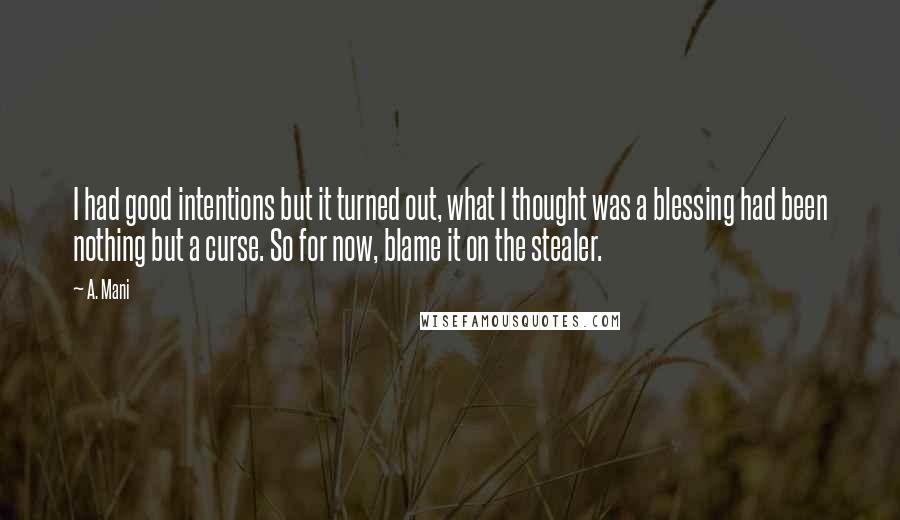 I had good intentions but it turned out, what I thought was a blessing had been nothing but a curse. So for now, blame it on the stealer.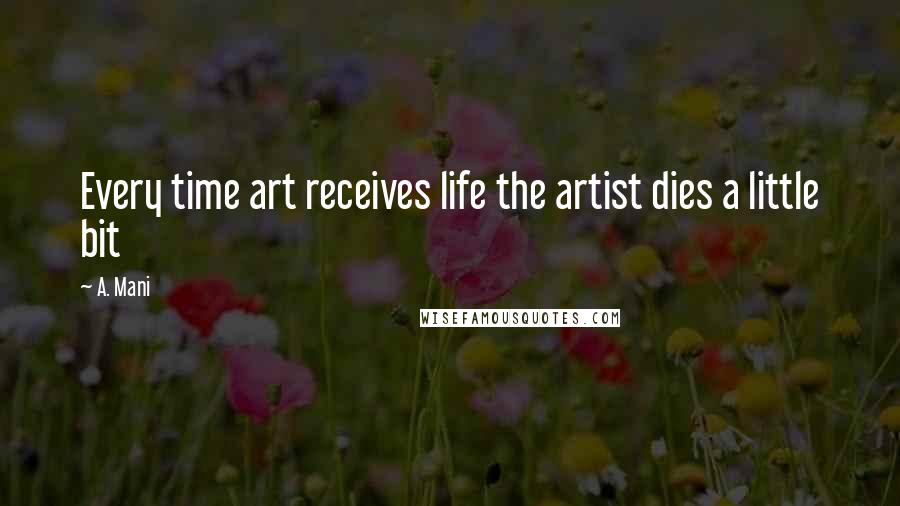 Every time art receives life the artist dies a little bit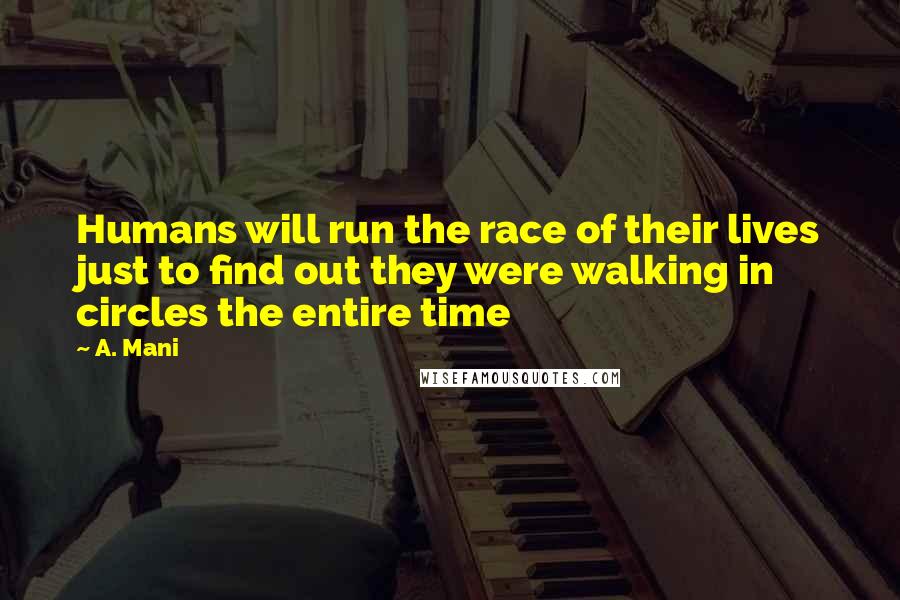 Humans will run the race of their lives just to find out they were walking in circles the entire time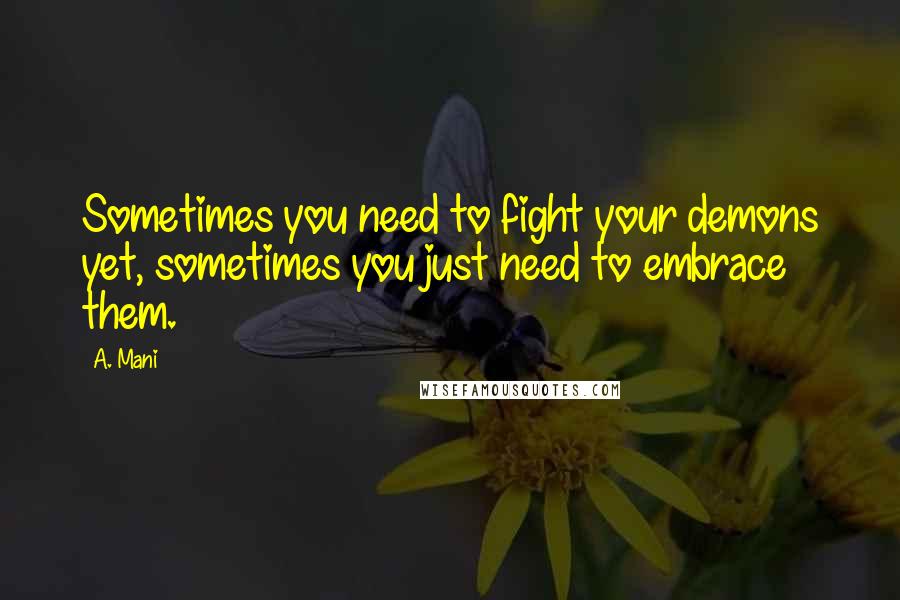 Sometimes you need to fight your demons yet, sometimes you just need to embrace them.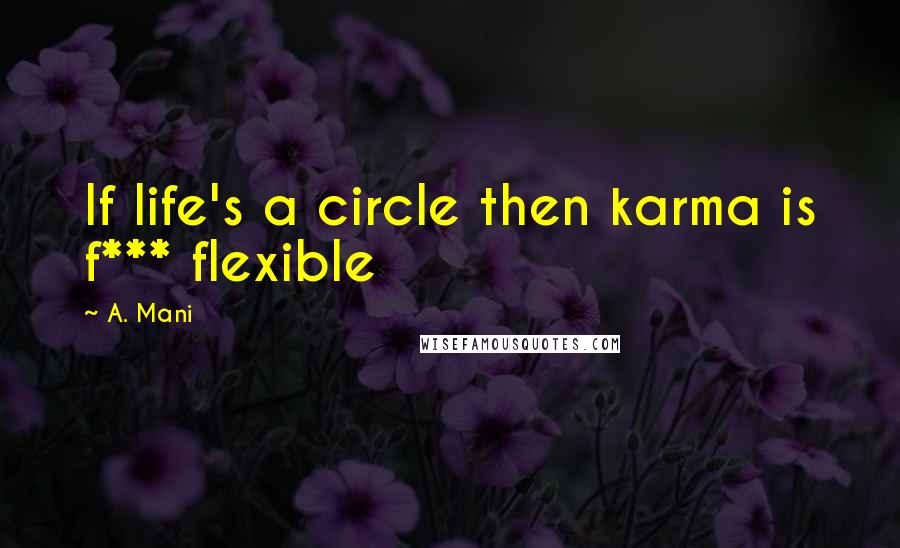 If life's a circle then karma is f*** flexible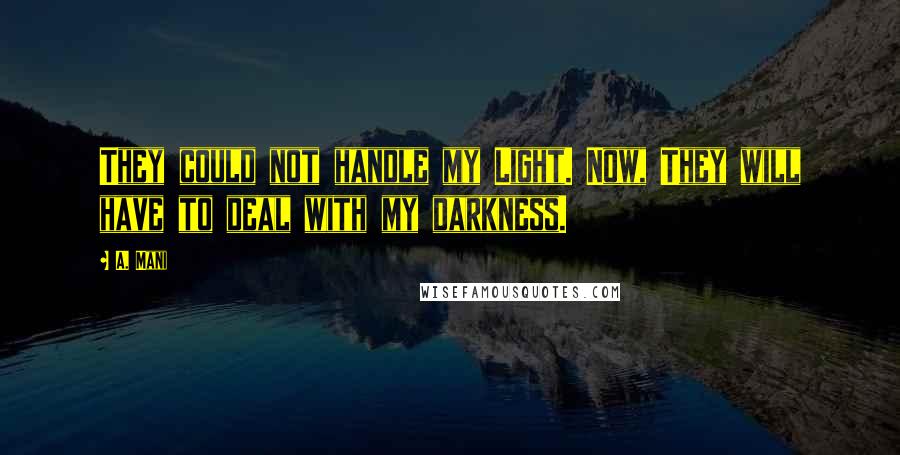 They could not handle my Light. Now, They will have to deal with my darkness.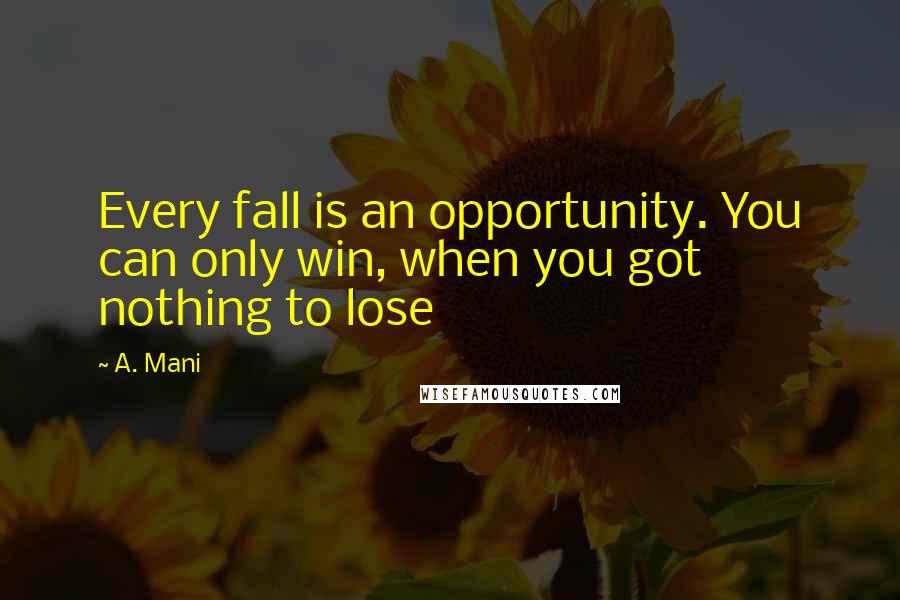 Every fall is an opportunity. You can only win, when you got nothing to lose