You Looking Nice Quotes
Collection of top 41 famous quotes about You Looking Nice
You Looking Nice Quotes & Sayings
Happy to read and share the best inspirational You Looking Nice quotes, sayings and quotations on Wise Famous Quotes.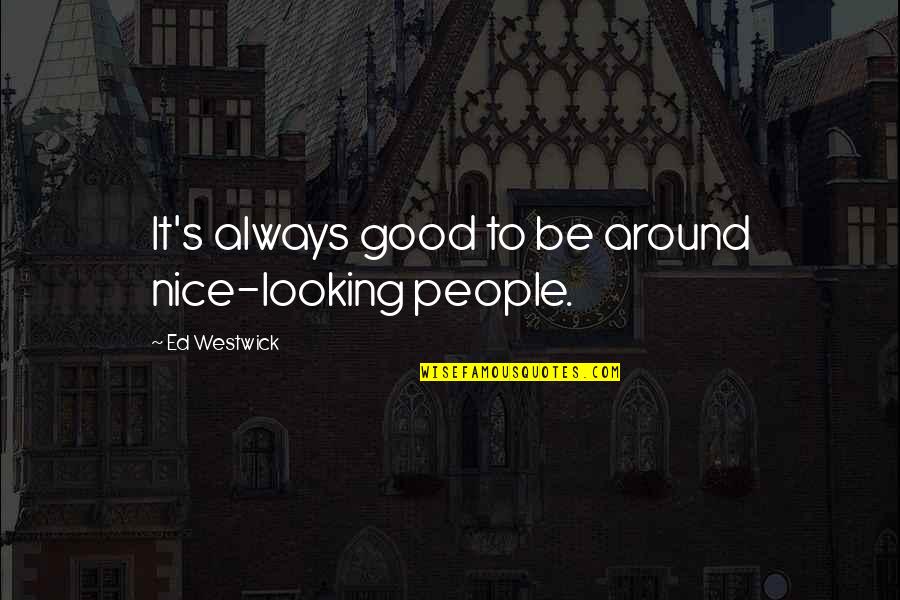 It's always good to be around nice-looking people.
—
Ed Westwick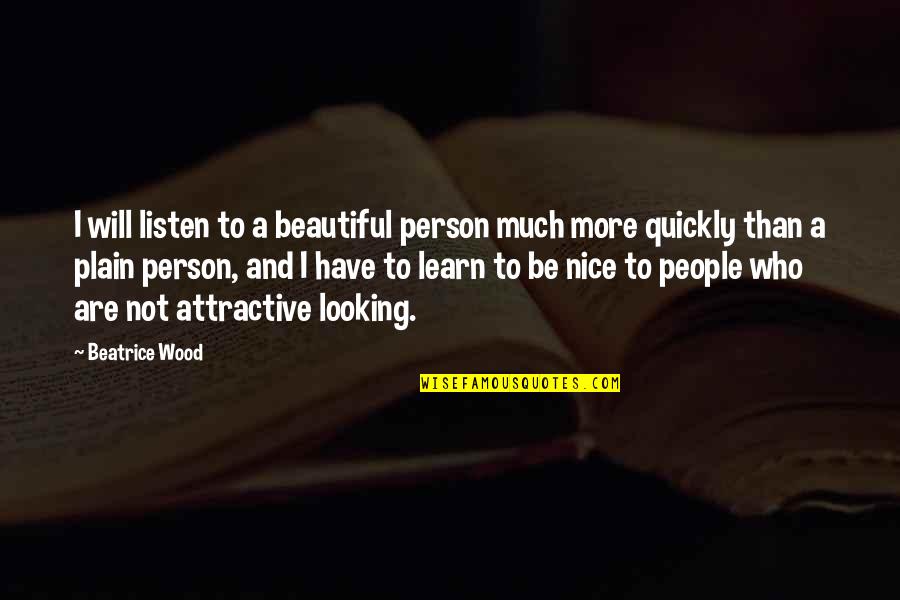 I will listen to a beautiful person much more quickly than a plain person, and I have to learn to be nice to people who are not attractive looking.
—
Beatrice Wood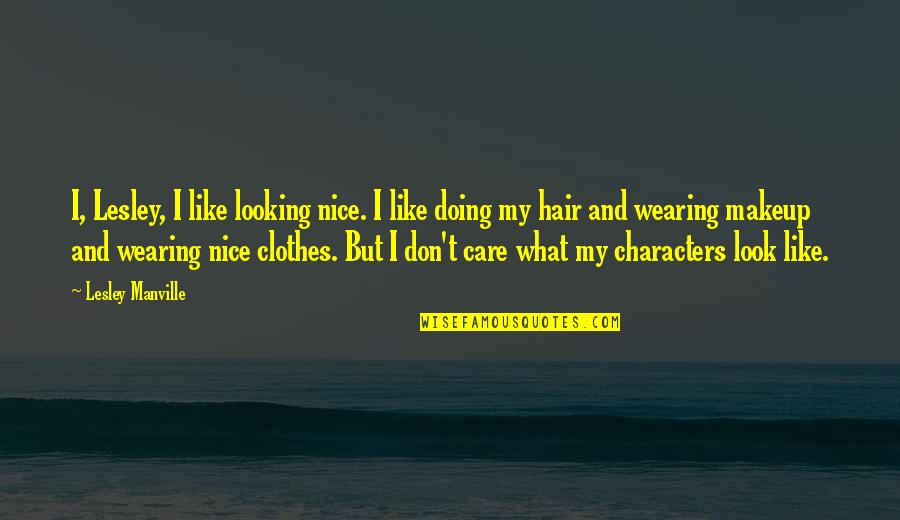 I, Lesley, I like looking nice. I like doing my hair and wearing makeup and wearing nice clothes. But I don't care what my characters look like.
—
Lesley Manville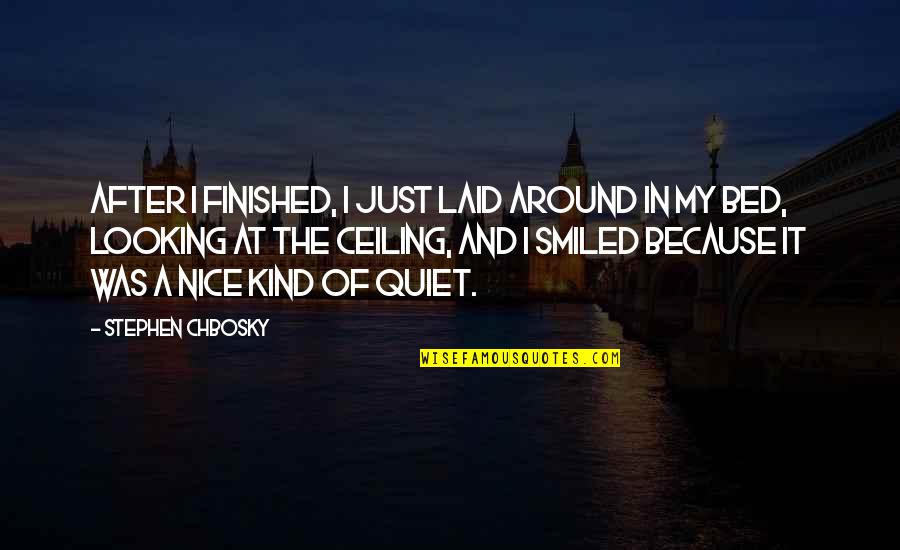 After I finished, I just laid around in my bed, looking at the ceiling, and I smiled because it was a nice kind of quiet.
—
Stephen Chbosky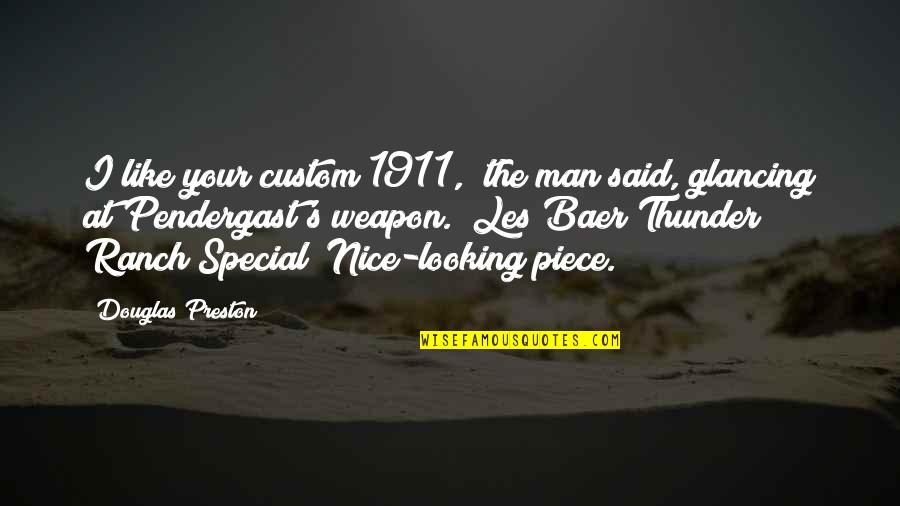 I like your custom 1911," the man said, glancing at Pendergast's weapon. "Les Baer Thunder Ranch Special? Nice-looking piece.
—
Douglas Preston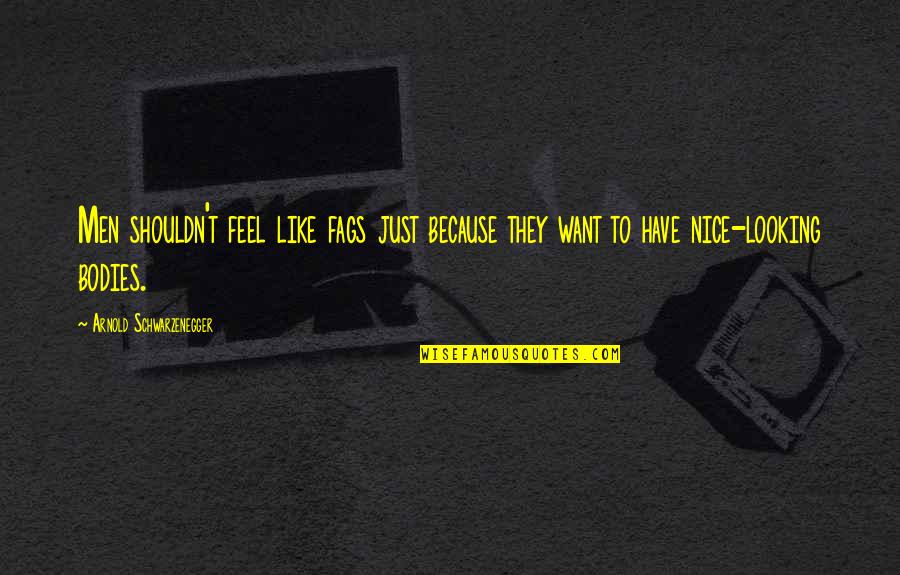 Men shouldn't feel like fags just because they want to have nice-looking bodies. —
Arnold Schwarzenegger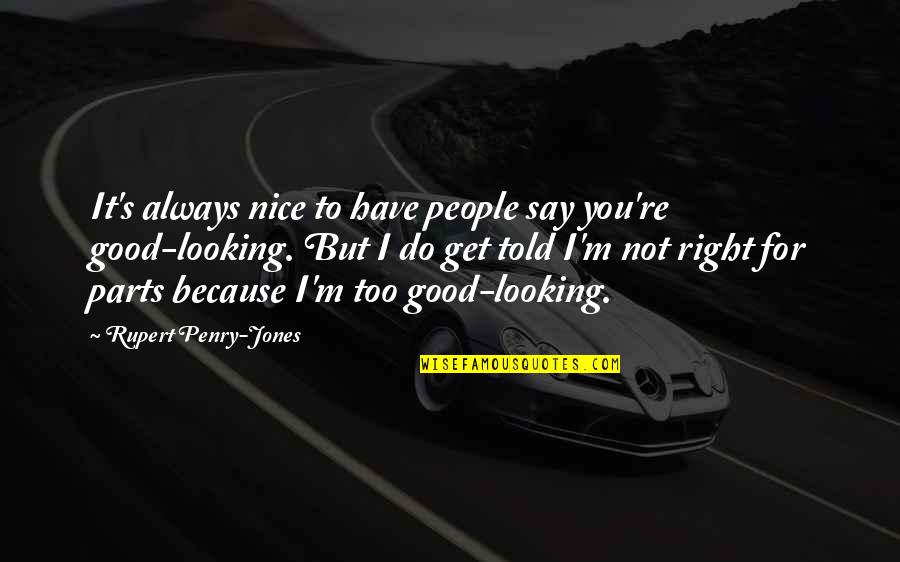 It's always nice to have people say you're good-looking. But I do get told I'm not right for parts because I'm too good-looking. —
Rupert Penry-Jones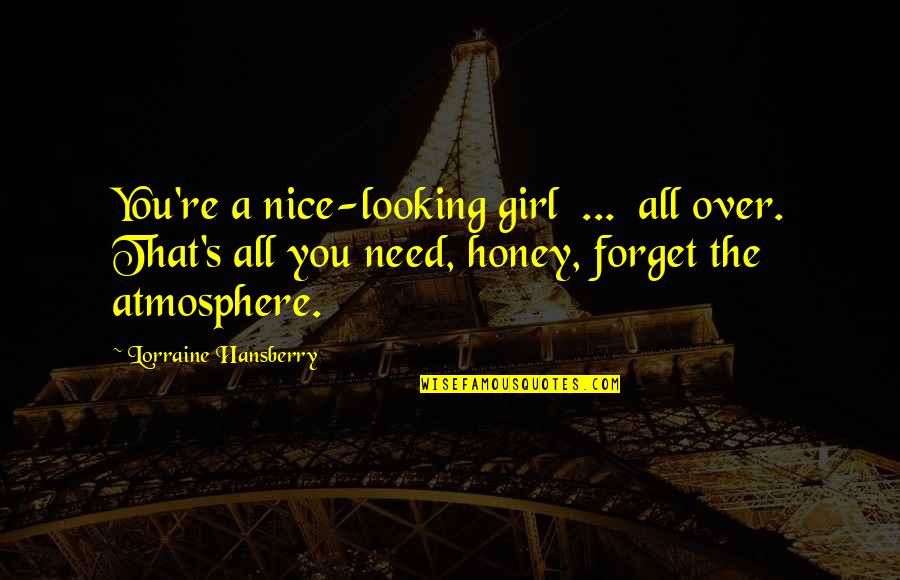 You're a nice-looking girl ... all over. That's all you need, honey, forget the atmosphere. —
Lorraine Hansberry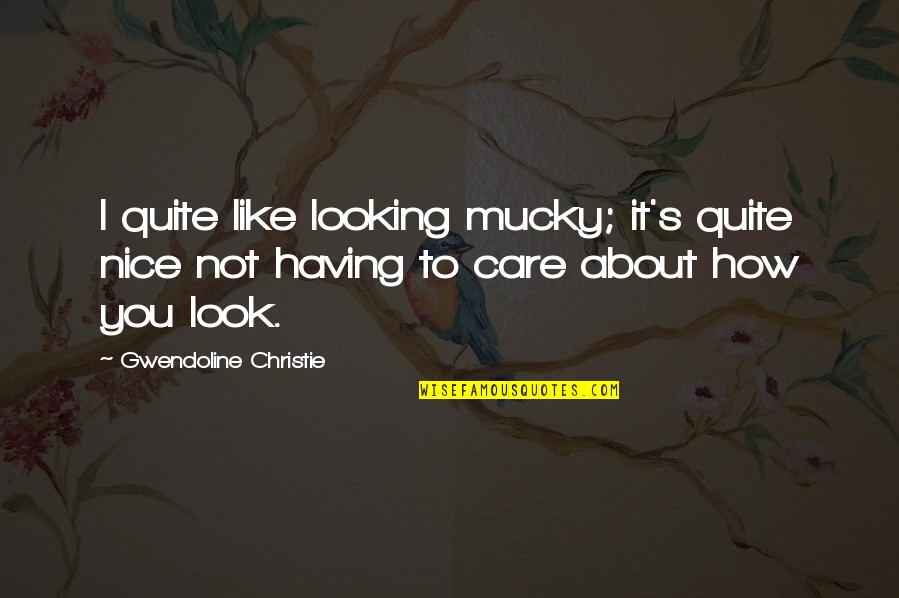 I quite like looking mucky; it's quite nice not having to care about how you look. —
Gwendoline Christie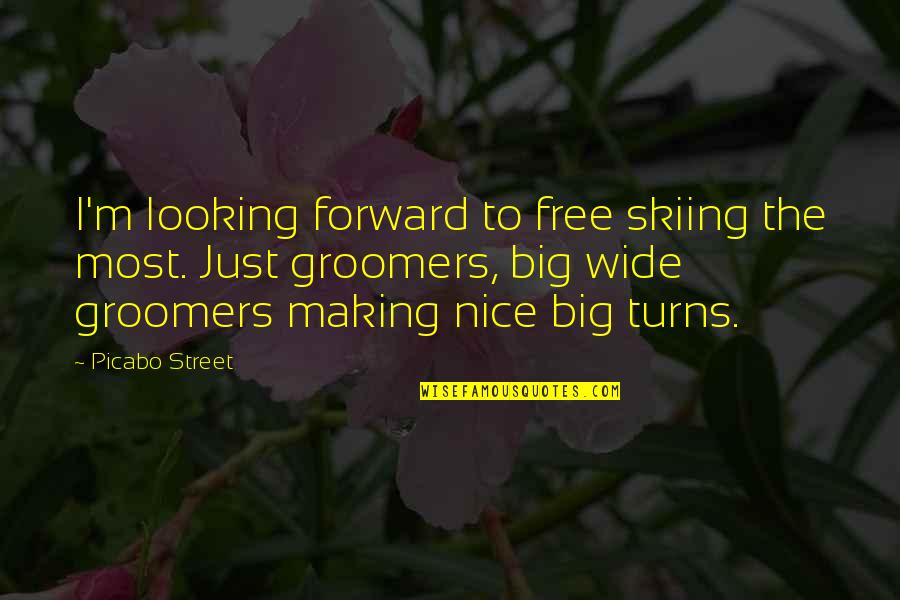 I'm looking forward to free skiing the most. Just groomers, big wide groomers making nice big turns. —
Picabo Street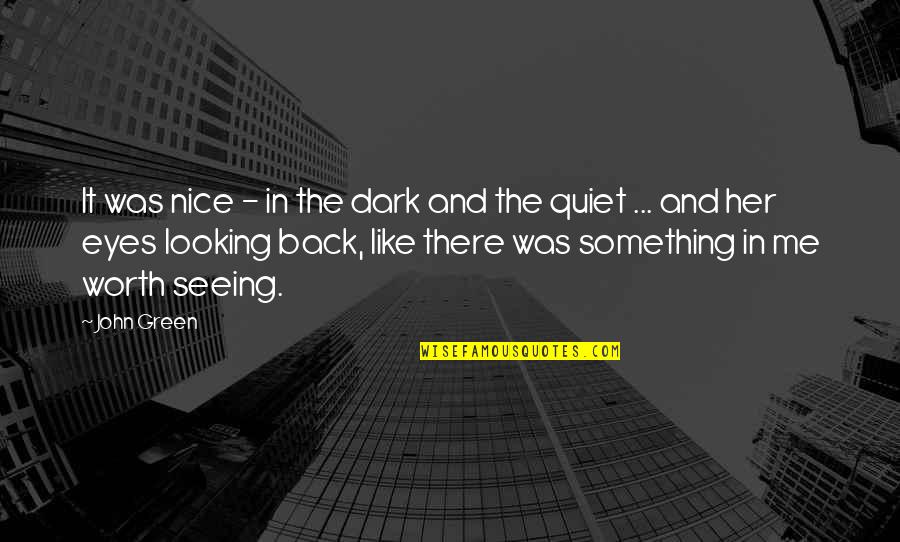 It was nice - in the dark and the quiet ... and her eyes looking back, like there was something in me worth seeing. —
John Green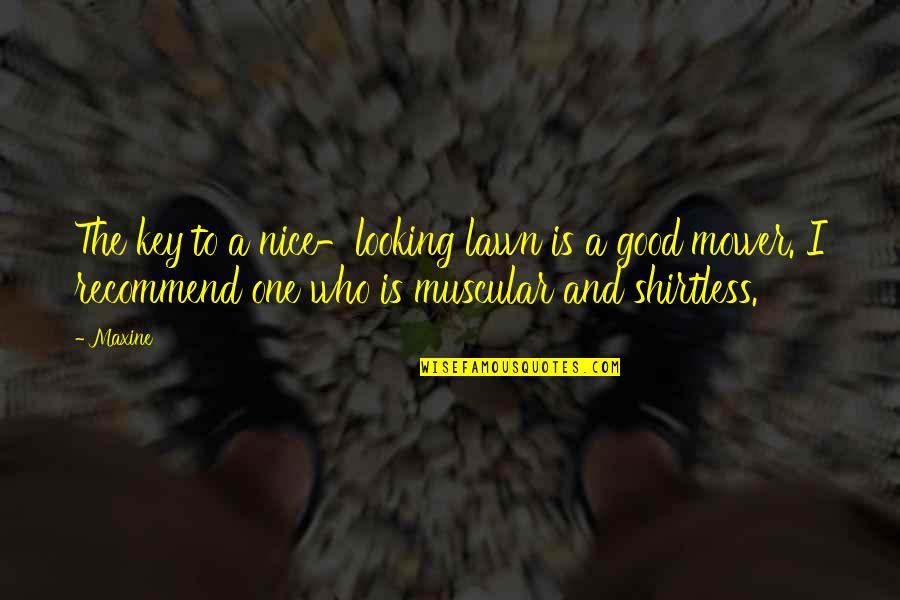 The key to a nice-looking lawn is a good mower. I recommend one who is muscular and shirtless. —
Maxine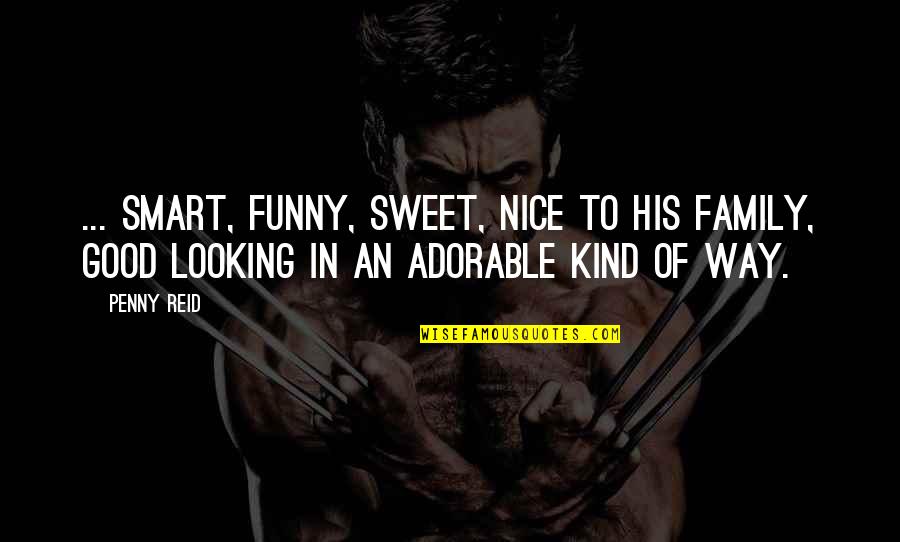 ... smart, funny, sweet, nice to his family, good looking in an adorable kind of way. —
Penny Reid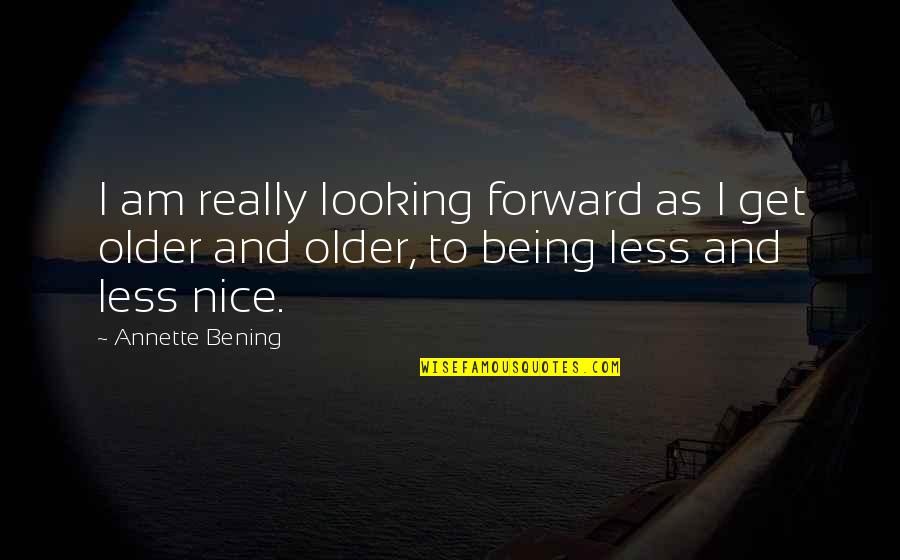 I am really looking forward as I get older and older, to being less and less nice. —
Annette Bening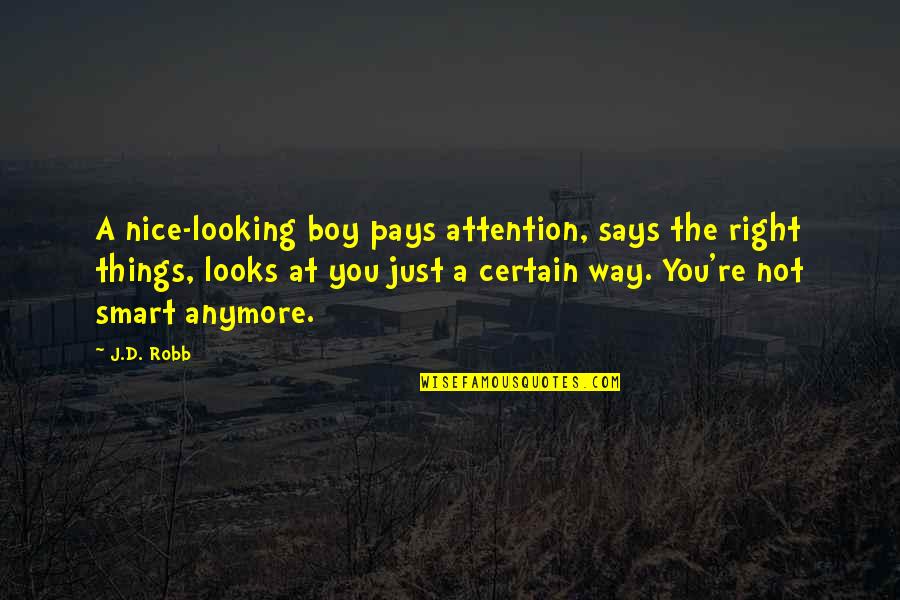 A nice-looking boy pays attention, says the right things, looks at you just a certain way. You're not smart anymore. —
J.D. Robb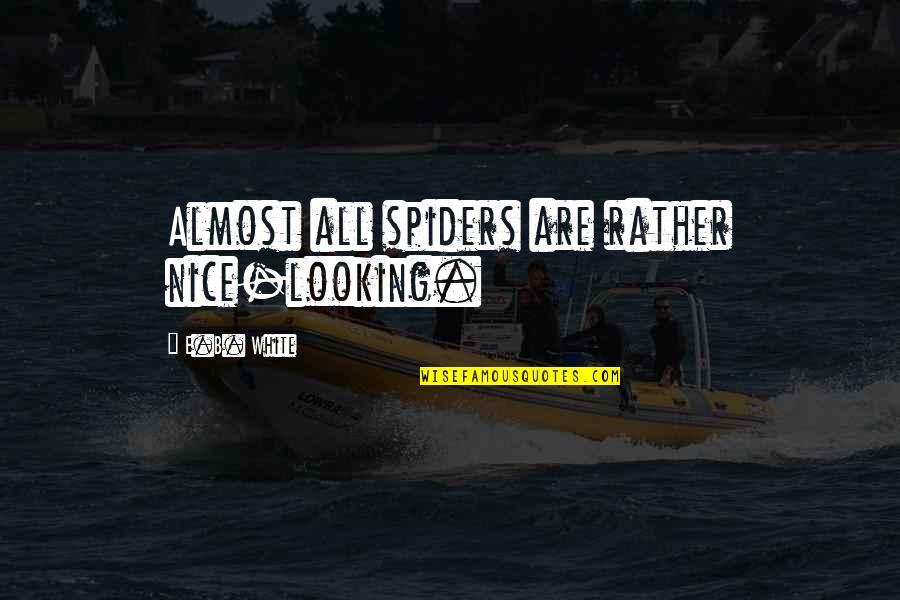 Almost all spiders are rather nice-looking. —
E.B. White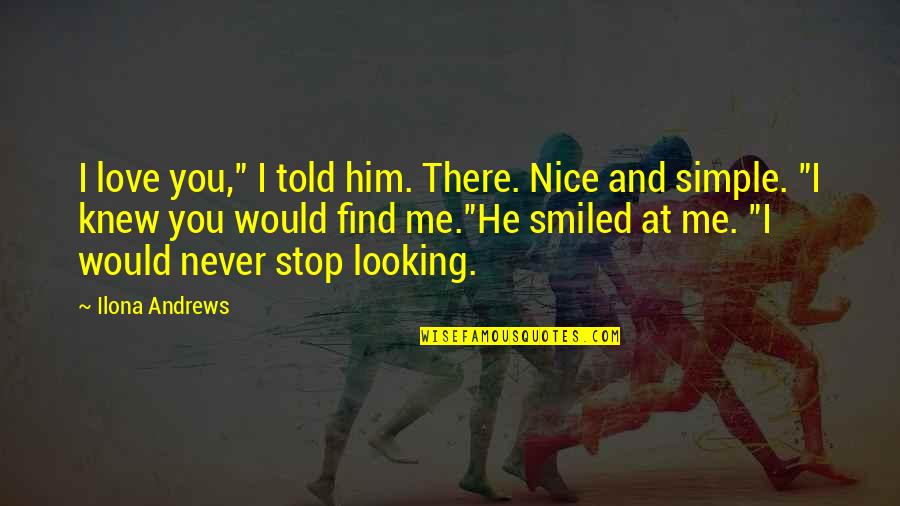 I love you," I told him. There. Nice and simple. "I knew you would find me."
He smiled at me. "I would never stop looking. —
Ilona Andrews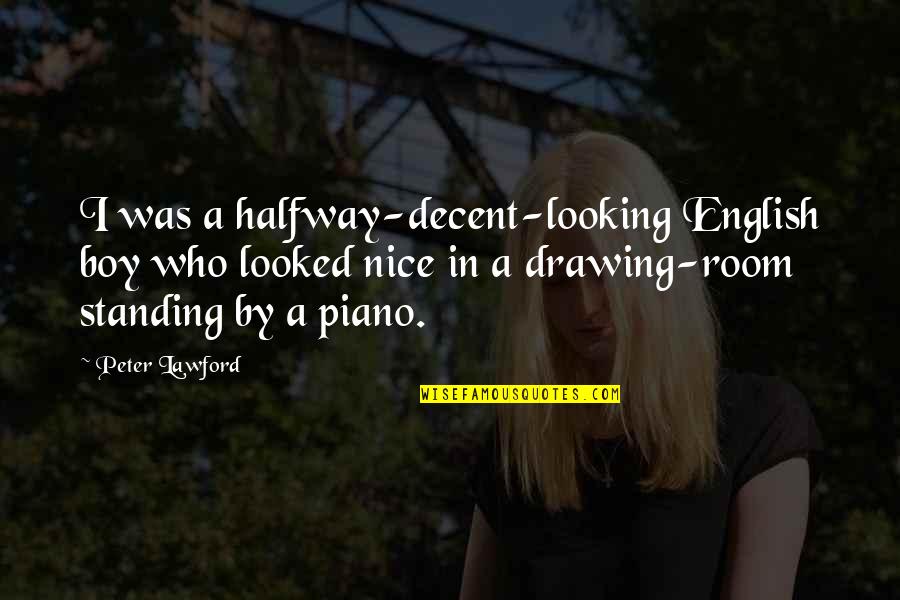 I was a halfway-decent-looking English boy who looked nice in a drawing-room standing by a piano. —
Peter Lawford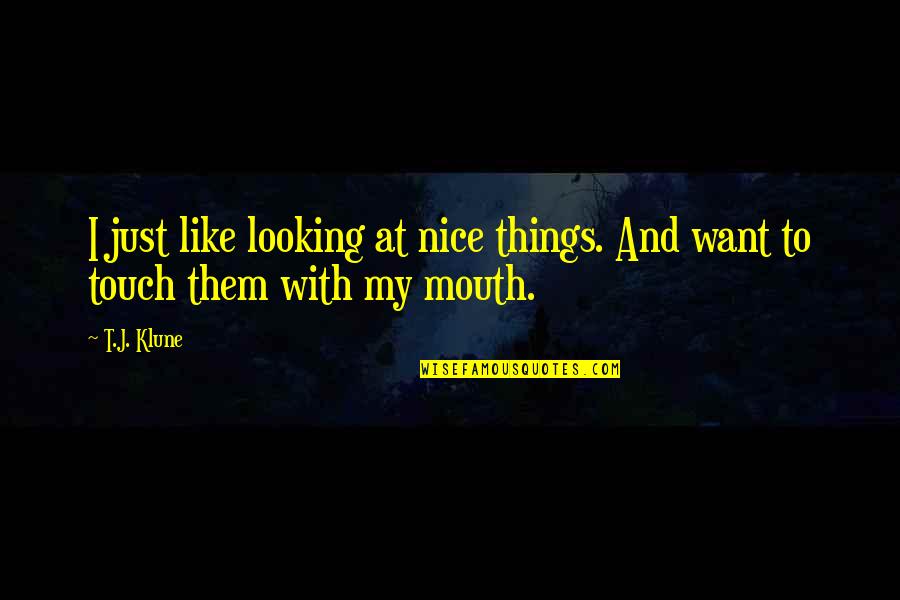 I just like looking at nice things. And want to touch them with my mouth. —
T.J. Klune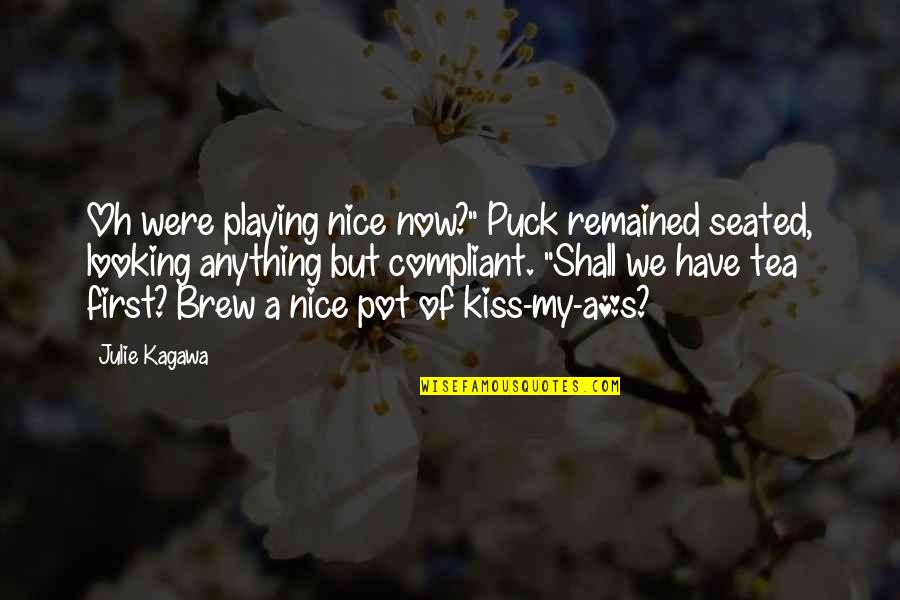 Oh were playing nice now?" Puck remained seated, looking anything but compliant. "Shall we have tea first? Brew a nice pot of kiss-my-a*s? —
Julie Kagawa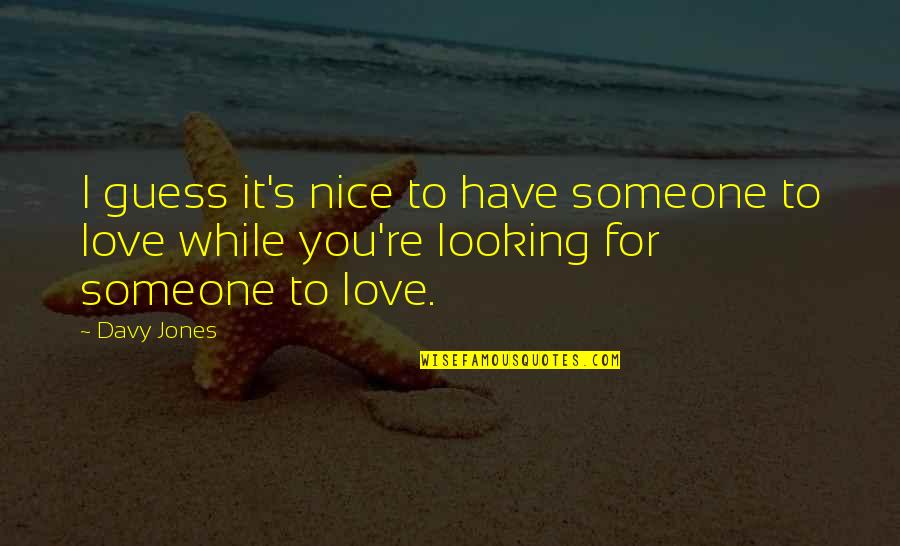 I guess it's nice to have someone to love while you're looking for someone to love. —
Davy Jones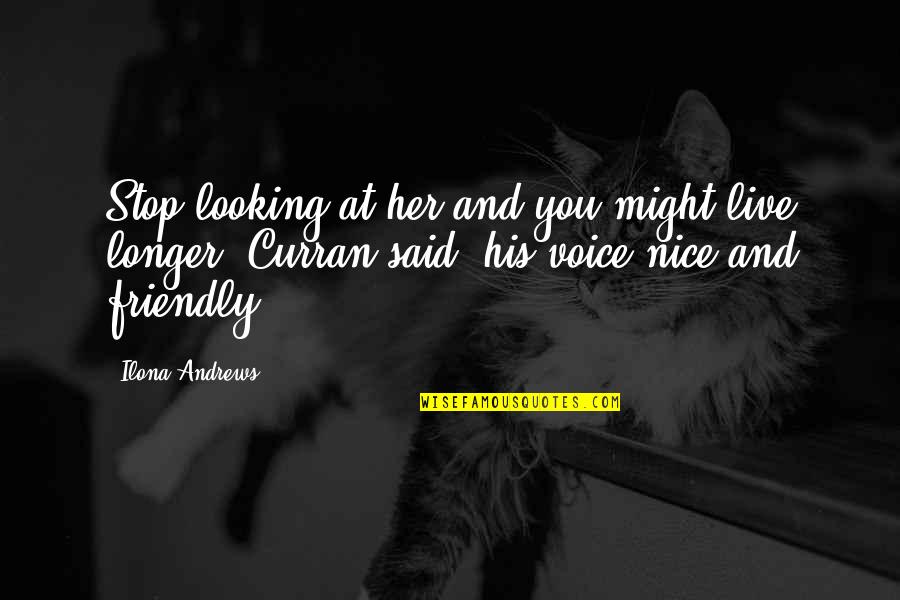 Stop looking at her and you might live longer, Curran said, his voice nice and friendly. —
Ilona Andrews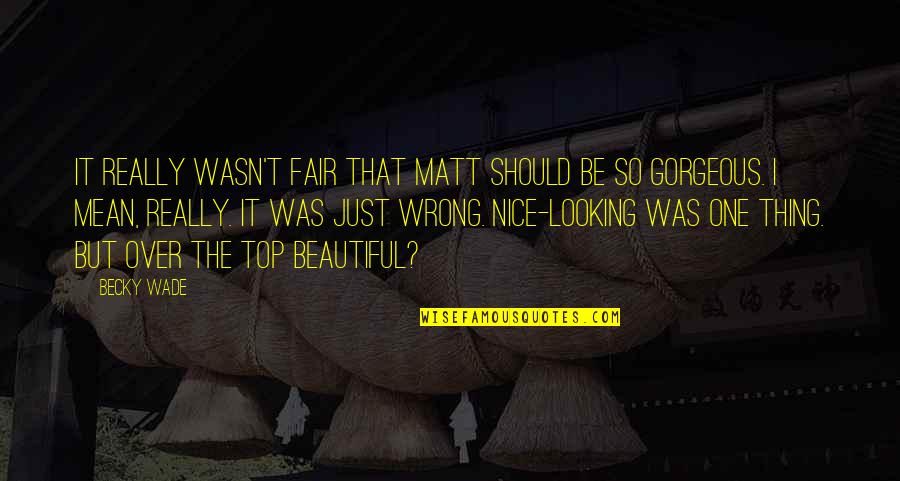 It really wasn't fair that Matt should be so gorgeous. I mean, really. It was just wrong. Nice-looking was one thing. But over the top beautiful? —
Becky Wade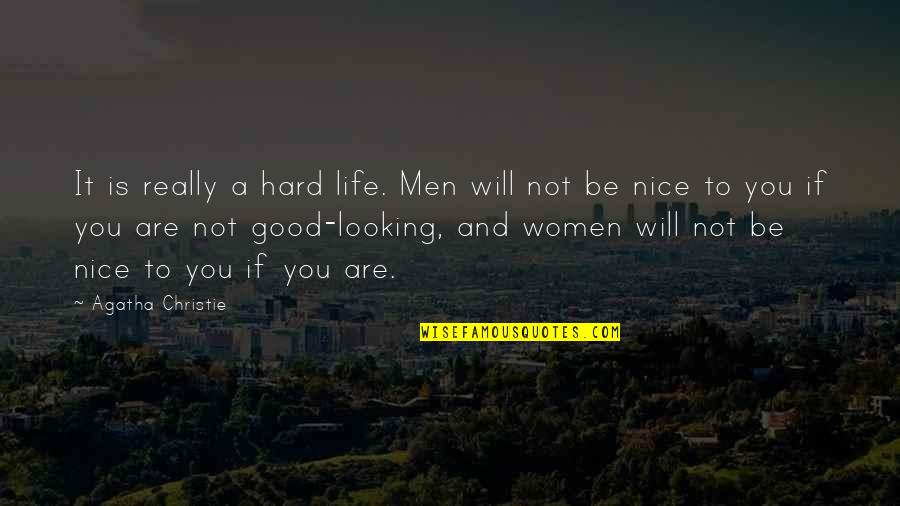 It is really a hard life. Men will not be nice to you if you are not good-looking, and women will not be nice to you if you are. —
Agatha Christie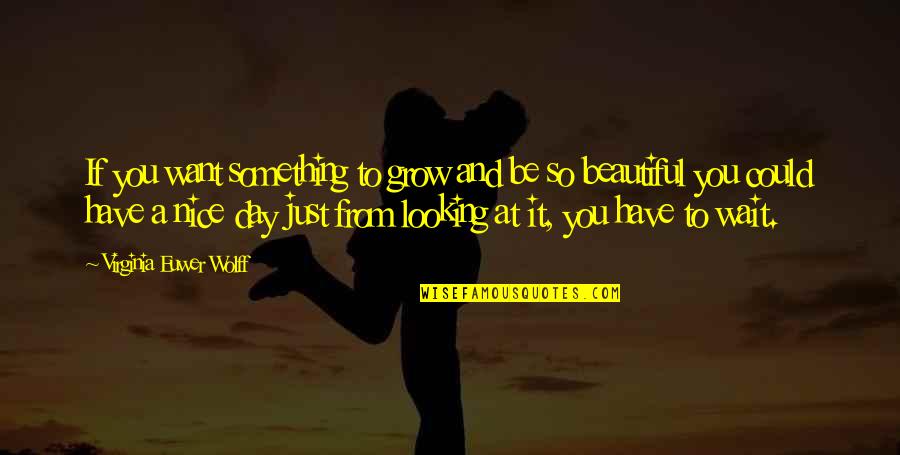 If you want something to grow and be so beautiful you could have a nice day just from looking at it, you have to wait. —
Virginia Euwer Wolff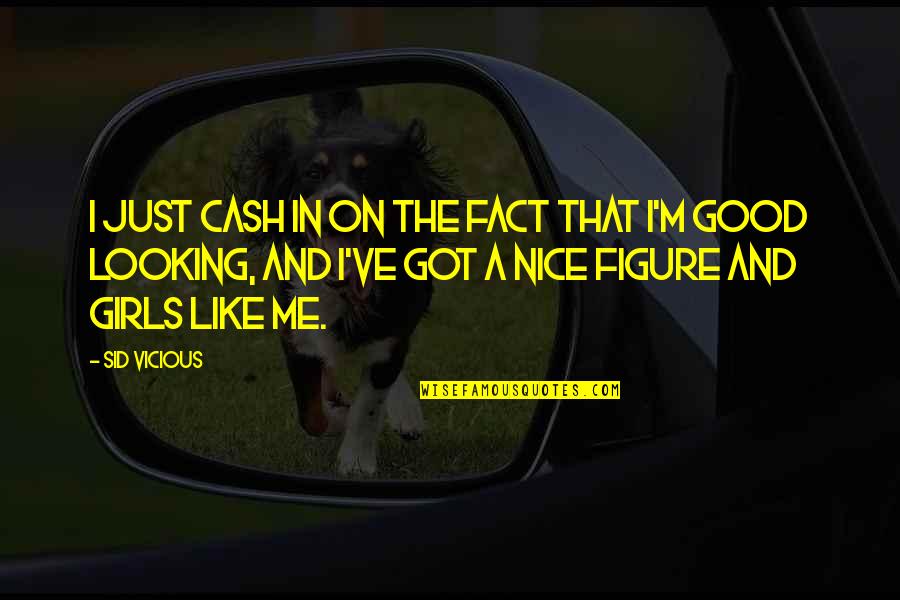 I just cash in on the fact that I'm good looking, and I've got a nice figure and girls like me. —
Sid Vicious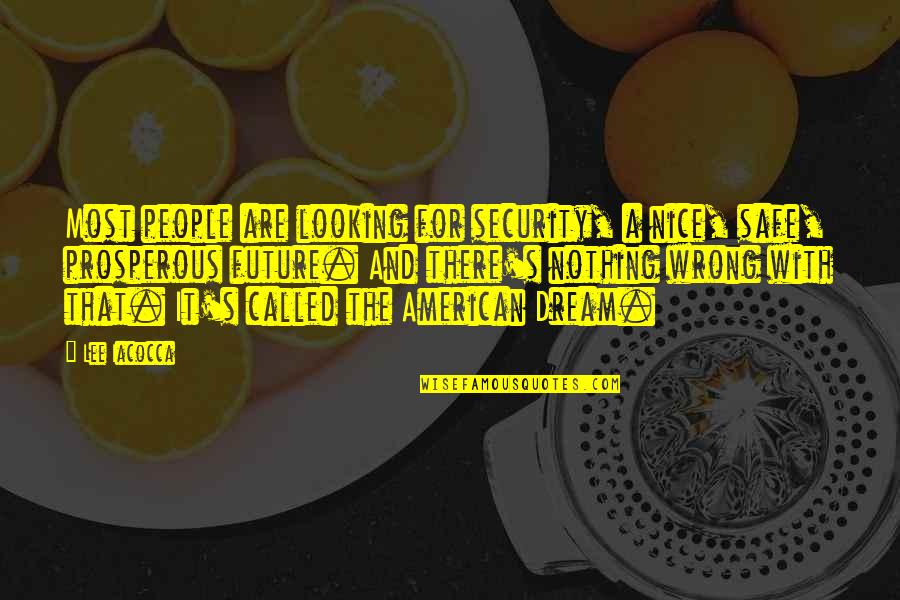 Most people are looking for security, a nice, safe, prosperous future. And there's nothing wrong with that. It's called the American Dream. —
Lee Iacocca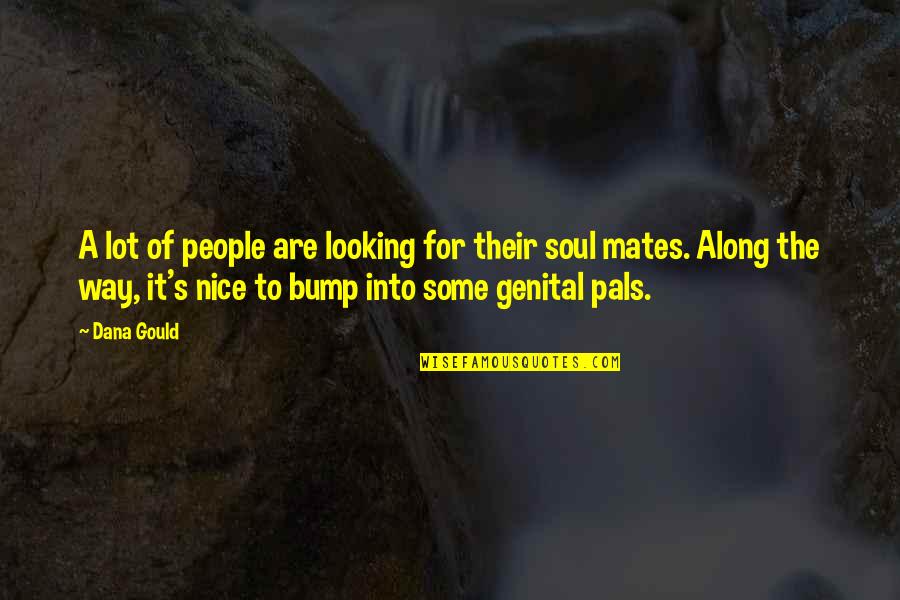 A lot of people are looking for their soul mates. Along the way, it's nice to bump into some genital pals. —
Dana Gould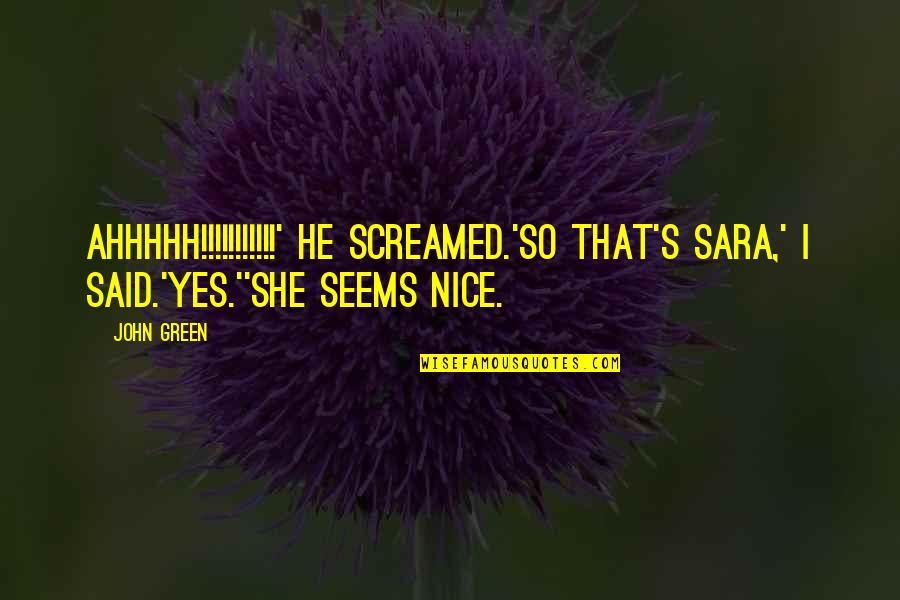 AHHHHH!!!!!!!!!!!' he screamed.
'So that's Sara,' I said.
'Yes.'
'She seems nice. —
John Green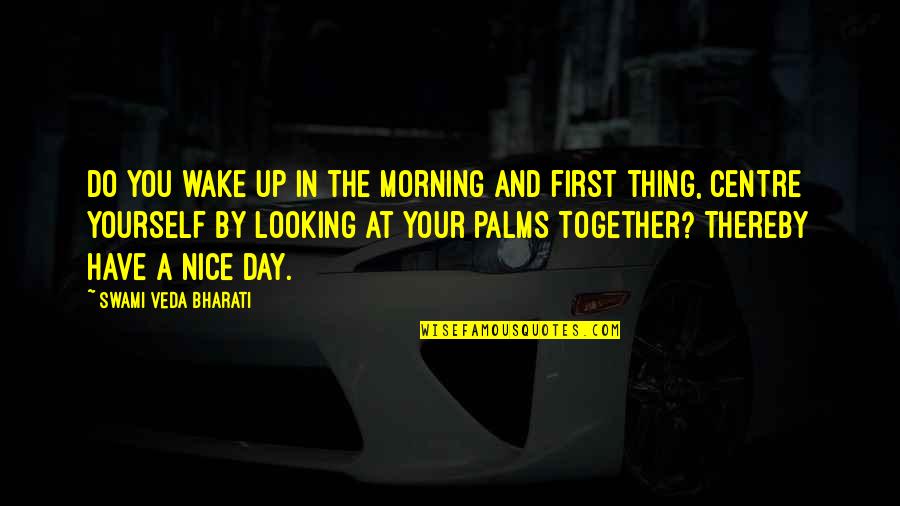 Do you wake up in the morning and first thing, centre yourself by looking at your palms together? Thereby have a nice day. —
Swami Veda Bharati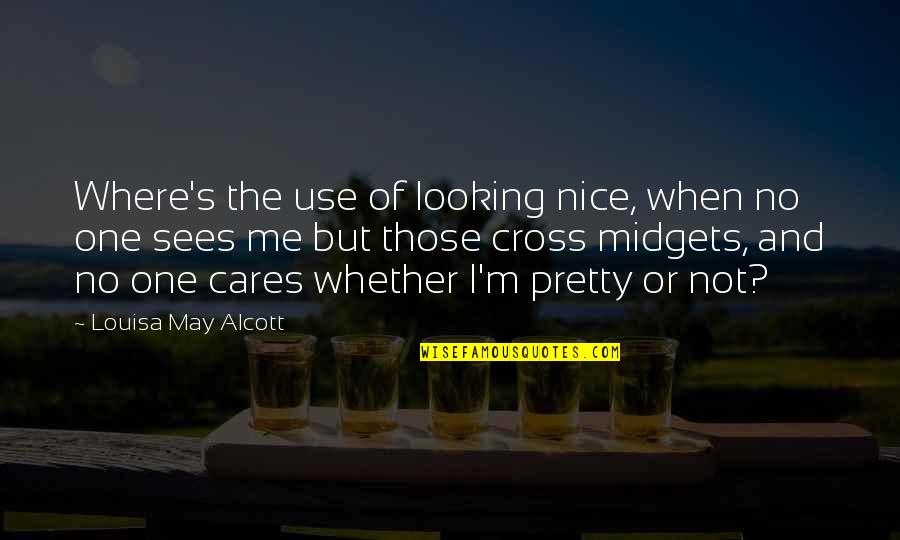 Where's the use of looking nice, when no one sees me but those cross midgets, and no one cares whether I'm pretty or not? —
Louisa May Alcott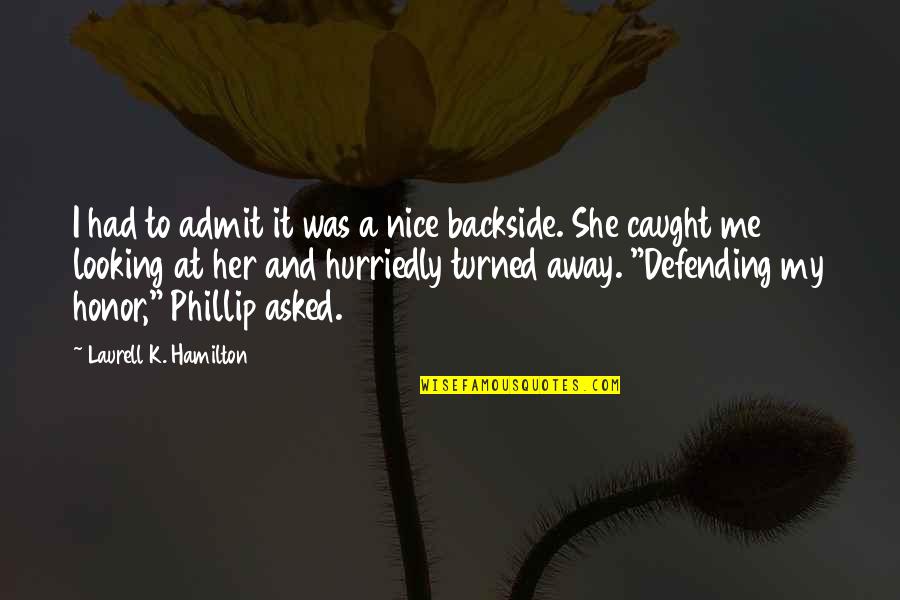 I had to admit it was a nice backside. She caught me looking at her and hurriedly turned away. "Defending my honor," Phillip asked. —
Laurell K. Hamilton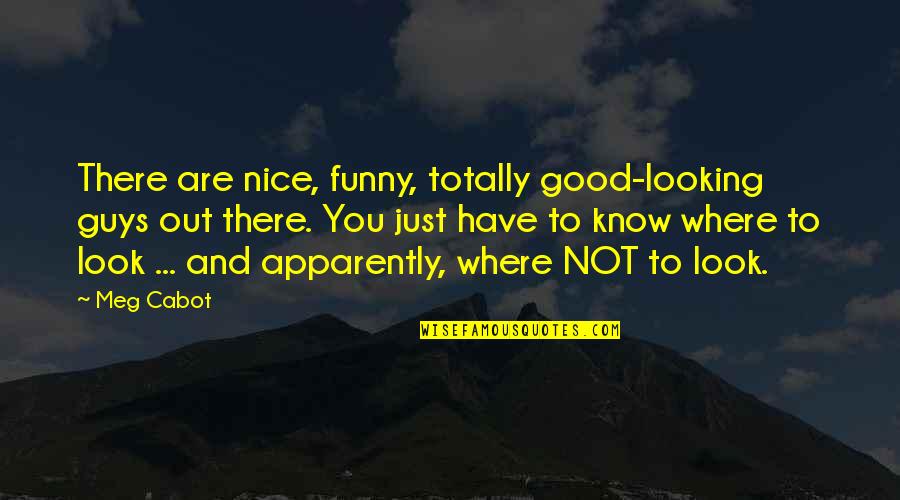 There are nice, funny, totally good-looking guys out there. You just have to know where to look ... and apparently, where NOT to look. —
Meg Cabot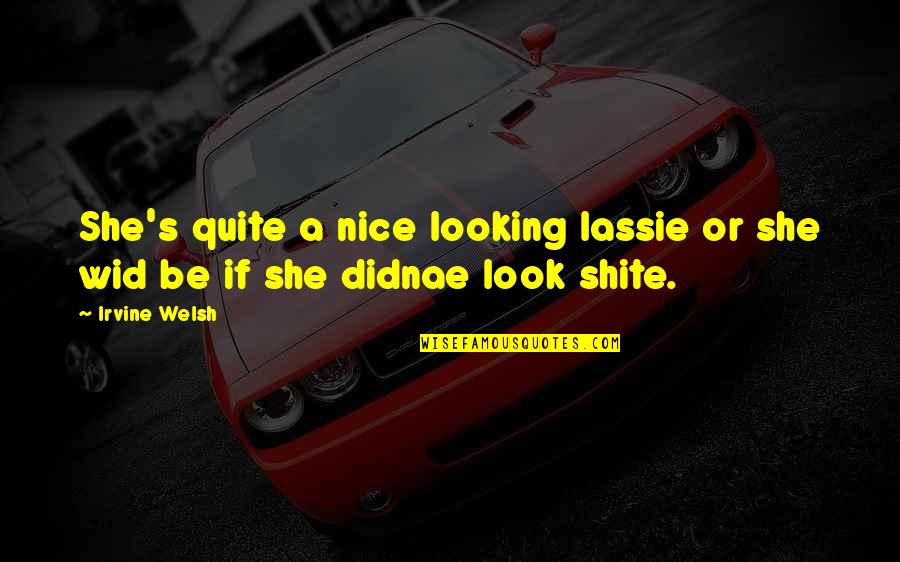 She's quite a nice looking lassie or she wid be if she didnae look shite. —
Irvine Welsh