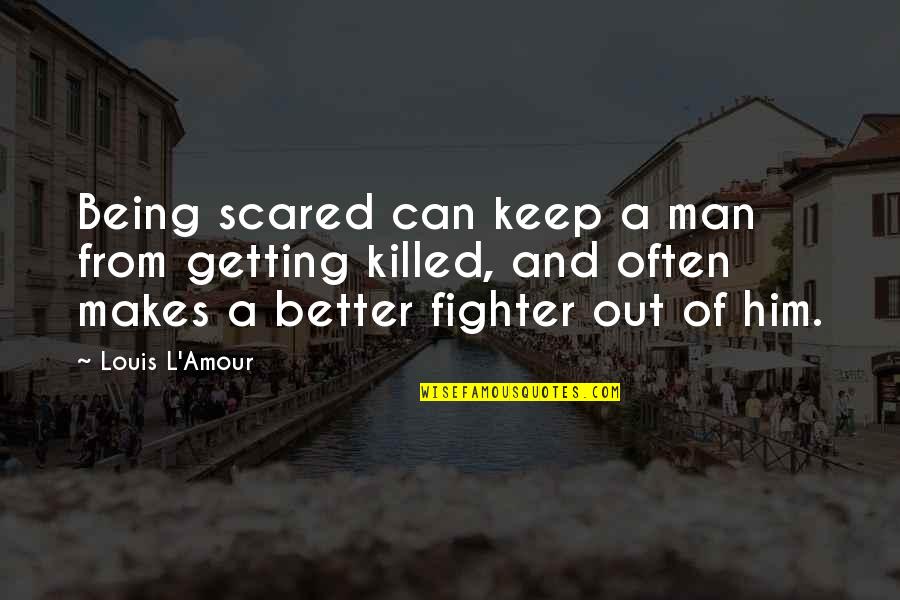 Being scared can keep a man from getting killed, and often makes a better fighter out of him.
—
Louis L'Amour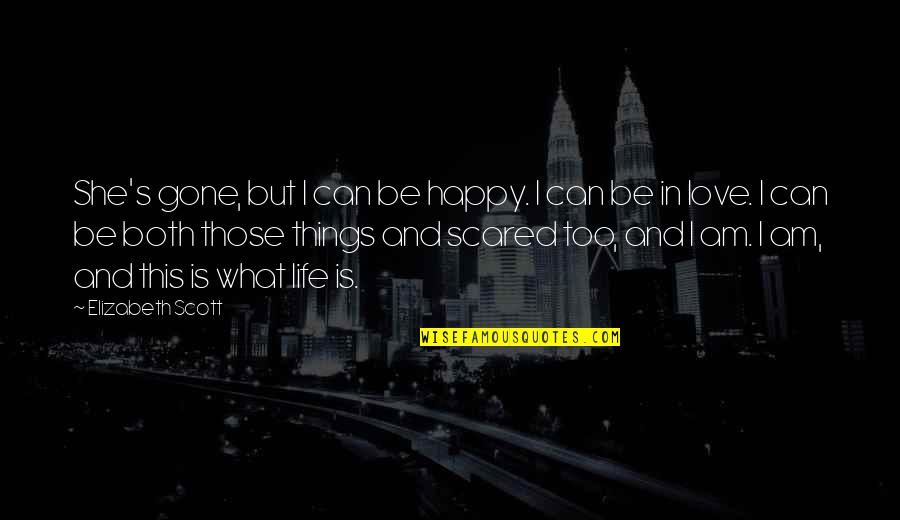 She's gone, but I can be happy. I can be in love. I can be both those things and scared too, and I am. I am, and this is what life is.
—
Elizabeth Scott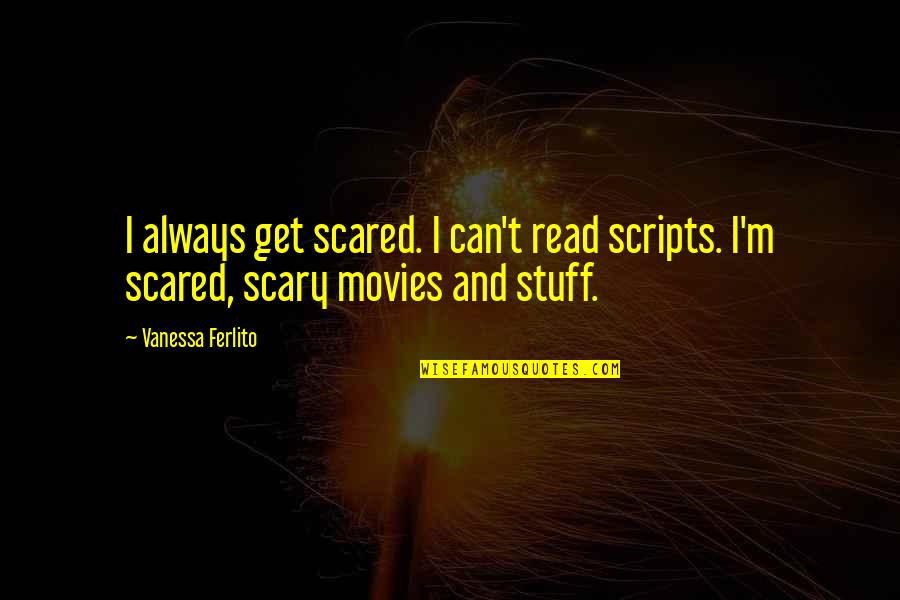 I always get scared. I can't read scripts. I'm scared, scary movies and stuff.
—
Vanessa Ferlito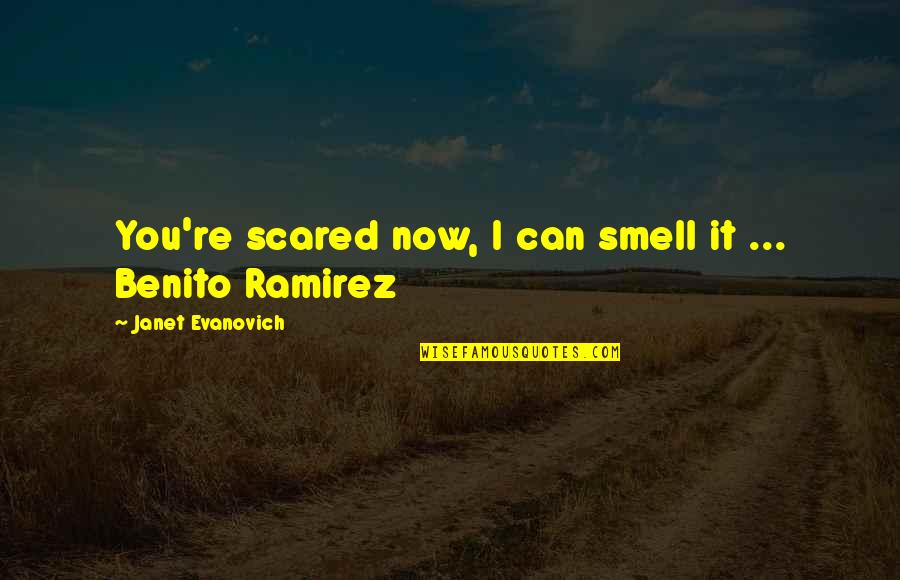 You're scared now, I can smell it ...
Benito Ramirez
—
Janet Evanovich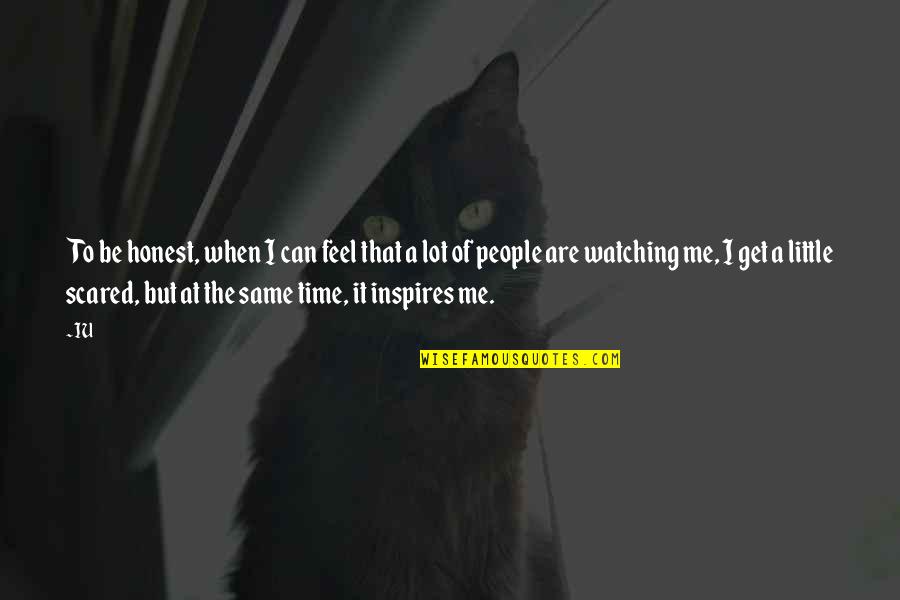 To be honest, when I can feel that a lot of people are watching me, I get a little scared, but at the same time, it inspires me.
—
IU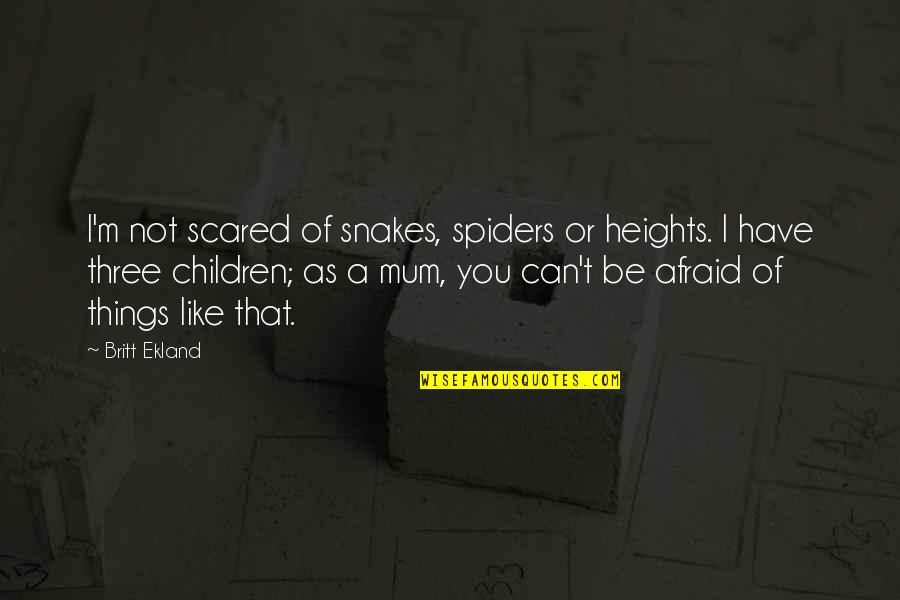 I'm not scared of snakes, spiders or heights. I have three children; as a mum, you can't be afraid of things like that.
—
Britt Ekland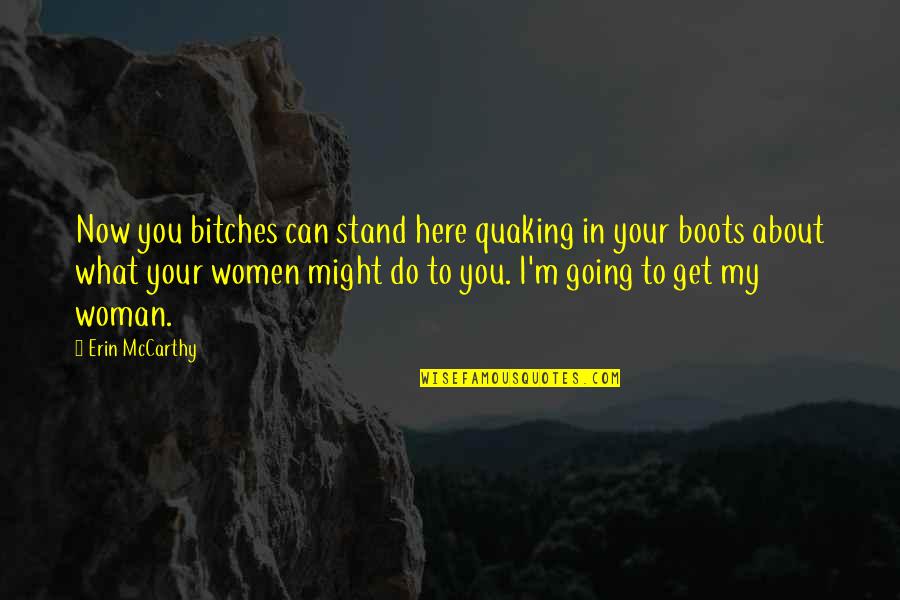 Now you bitches can stand here quaking in your boots about what your women might do to you. I'm going to get my woman.
—
Erin McCarthy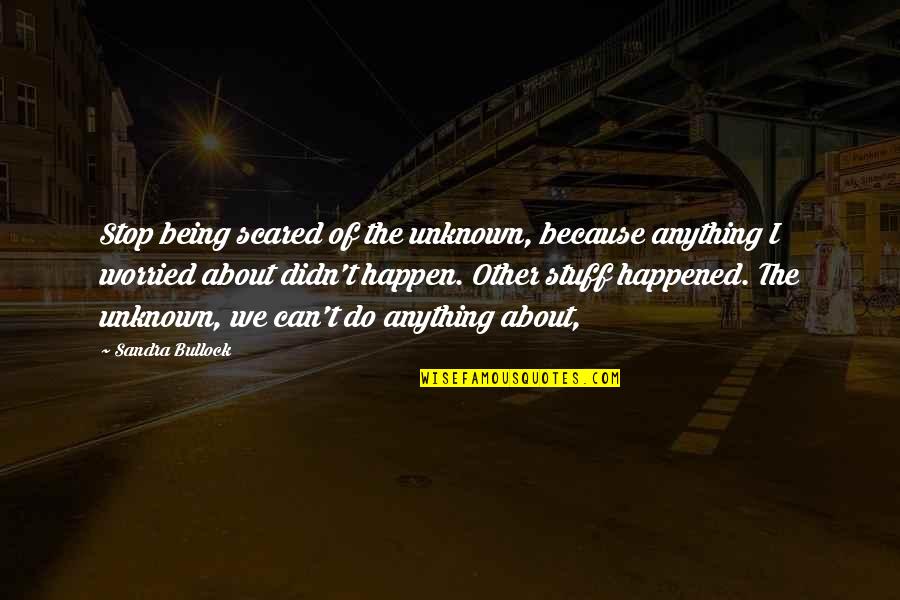 Stop being scared of the unknown, because anything I worried about didn't happen. Other stuff happened. The unknown, we can't do anything about,
—
Sandra Bullock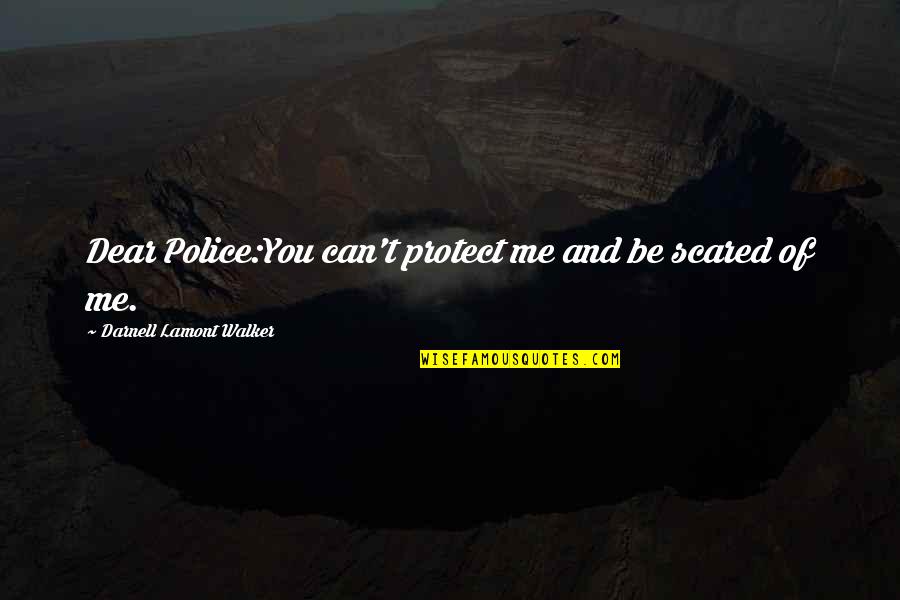 Dear Police:
You can't protect me and be scared of me.
—
Darnell Lamont Walker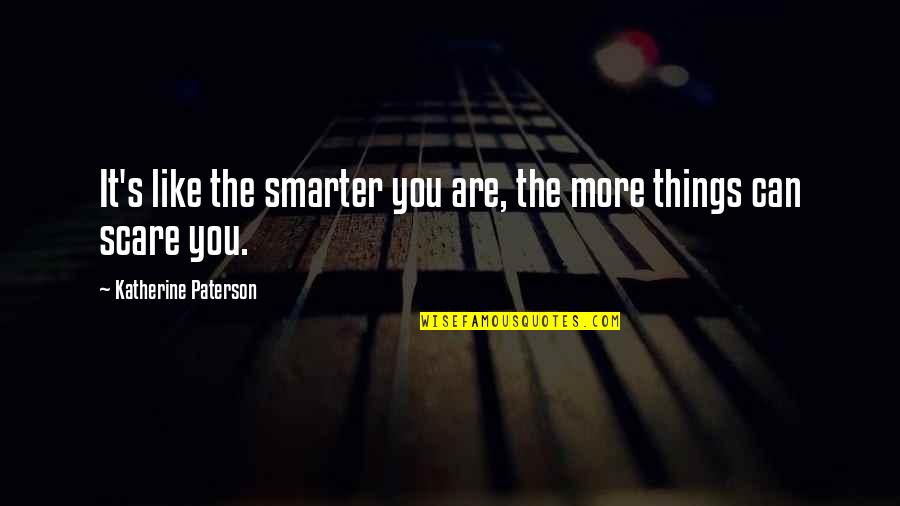 It's like the smarter you are, the more things can scare you.
—
Katherine Paterson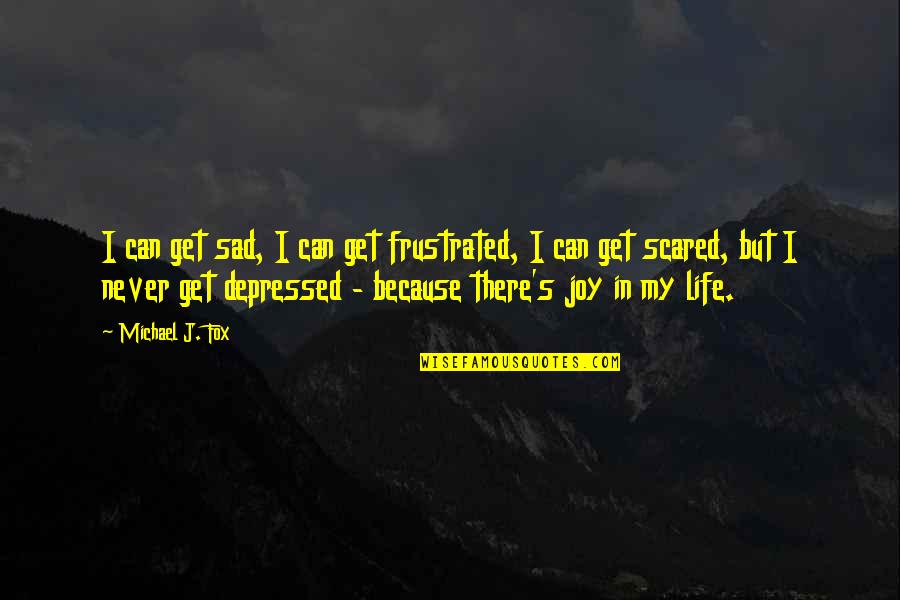 I can get sad, I can get frustrated, I can get scared, but I never get depressed - because there's joy in my life.
—
Michael J. Fox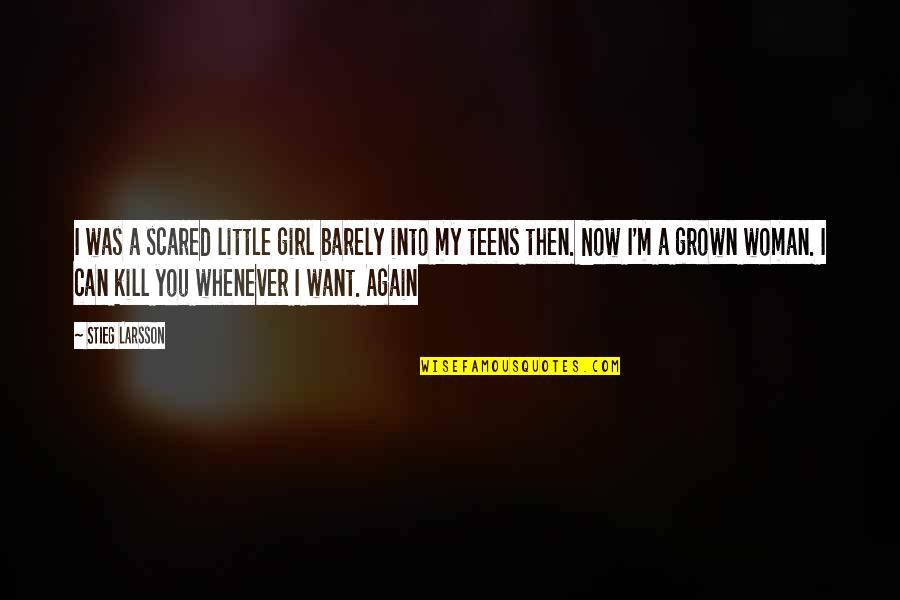 I was a scared little girl barely into my teens then. Now I'm a grown woman. I can kill you whenever I want. Again
—
Stieg Larsson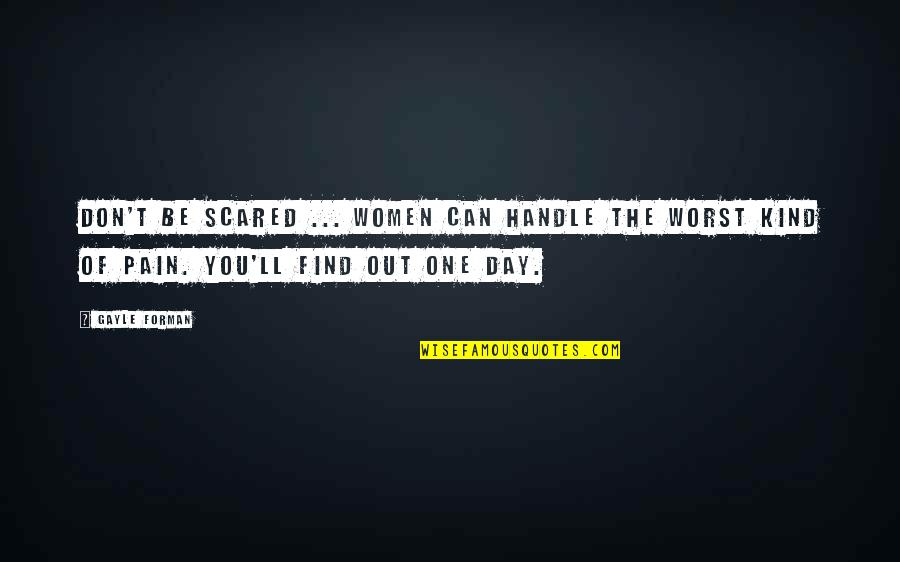 Don't be scared ... Women can handle the worst kind of pain. You'll find out one day. —
Gayle Forman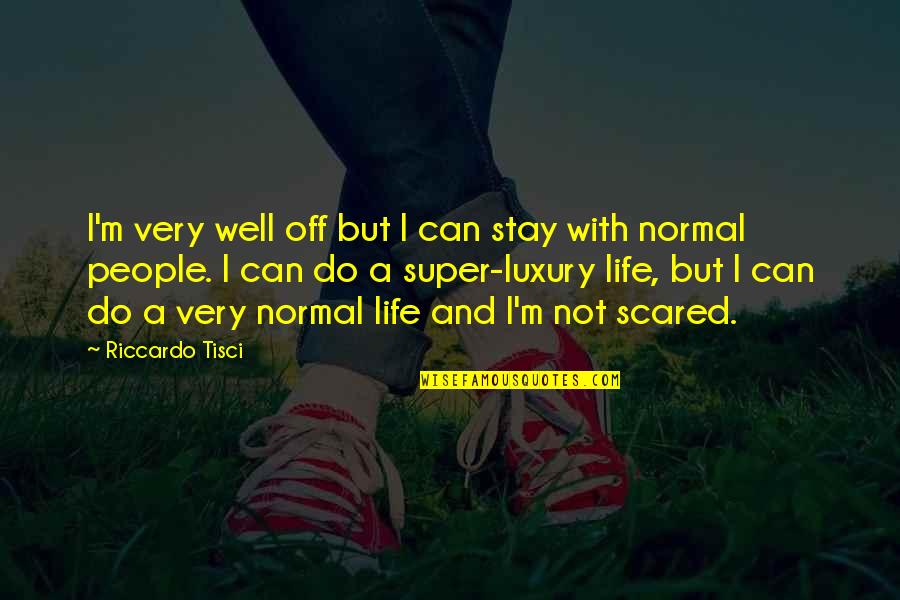 I'm very well off but I can stay with normal people. I can do a super-luxury life, but I can do a very normal life and I'm not scared. —
Riccardo Tisci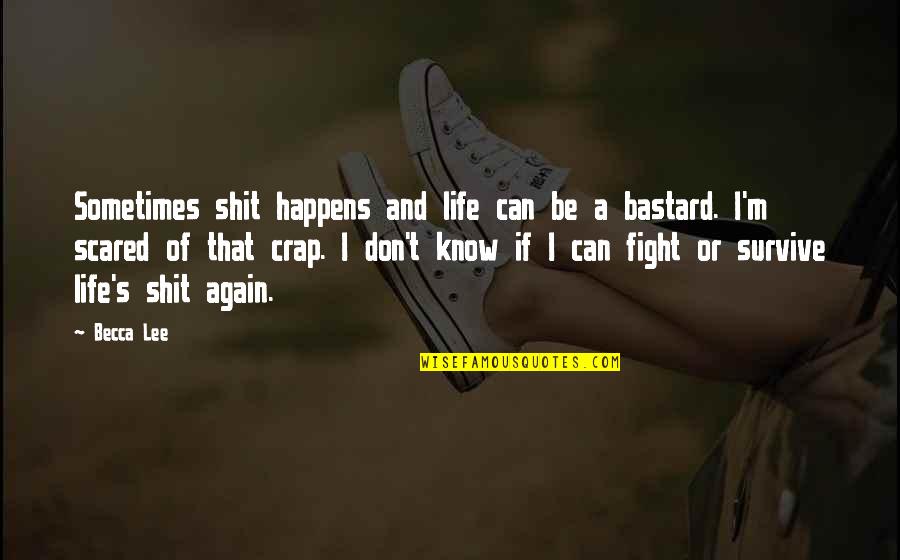 Sometimes shit happens and life can be a bastard. I'm scared of that crap. I don't know if I can fight or survive life's shit again. —
Becca Lee
I realized that life isn't something to be scared of. That you don't have to hold on so tightly that you can't breathe. —
Carrie Ryan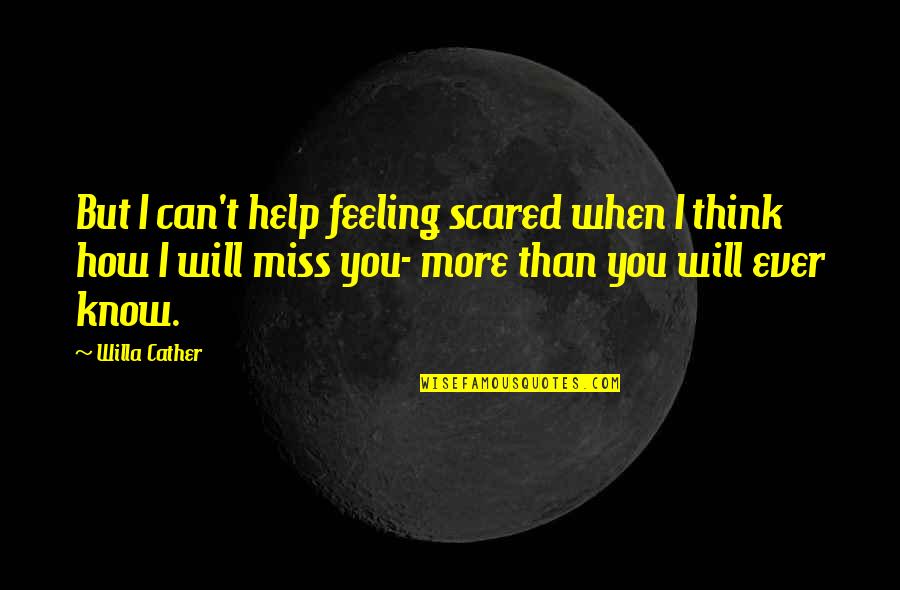 But I can't help feeling scared when I think how I will miss you- more than you will ever know. —
Willa Cather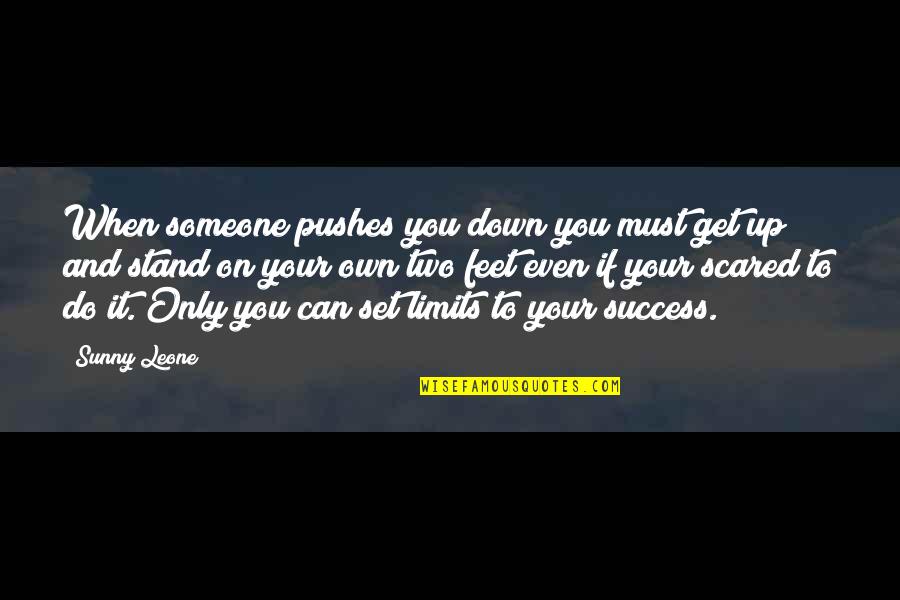 When someone pushes you down you must get up and stand on your own two feet even if your scared to do it. Only you can set limits to your success. —
Sunny Leone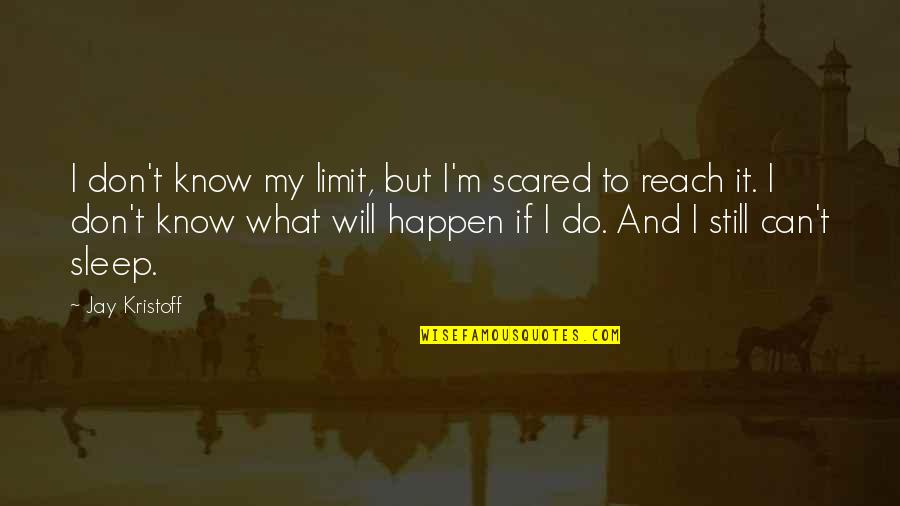 I don't know my limit, but I'm scared to reach it. I don't know what will happen if I do. And I still can't sleep. —
Jay Kristoff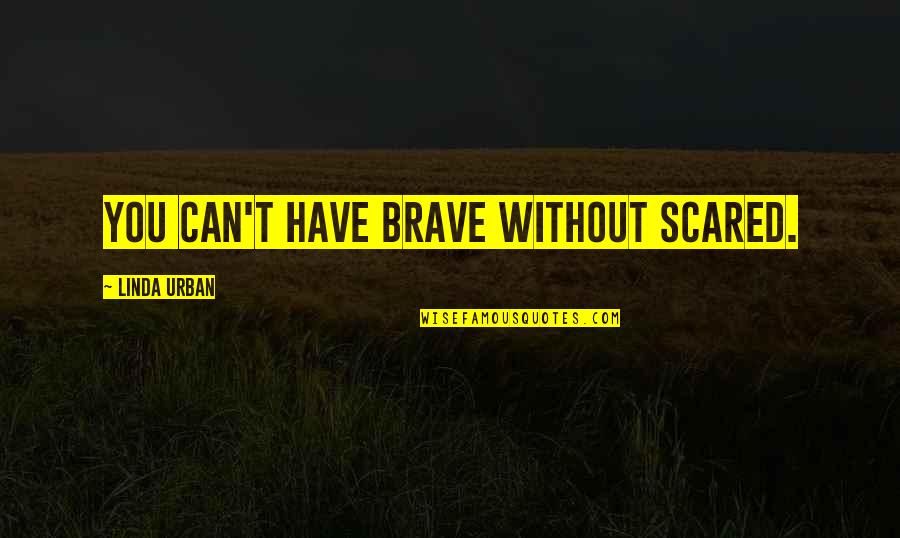 You can't have brave without scared. —
Linda Urban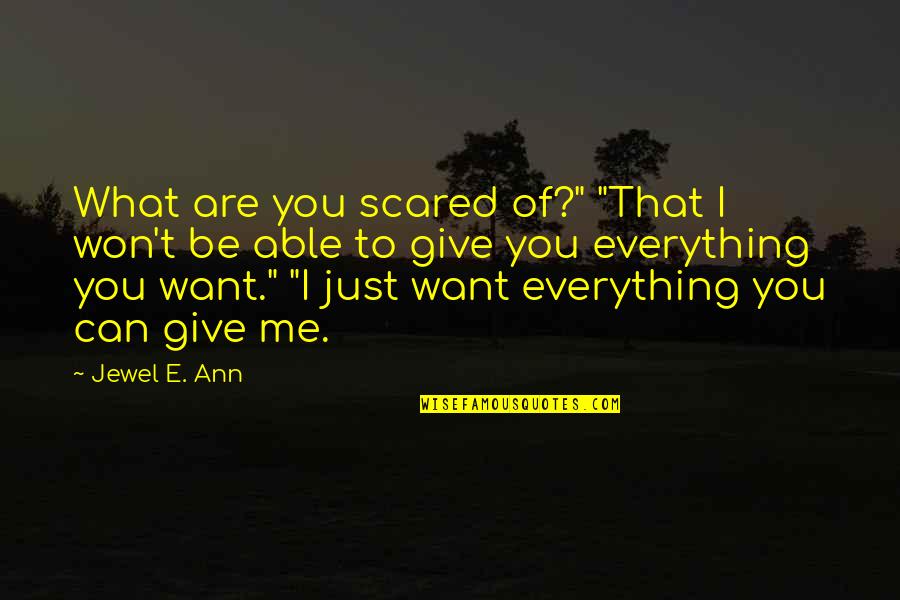 What are you scared of?" "That I won't be able to give you everything you want." "I just want everything you can give me. —
Jewel E. Ann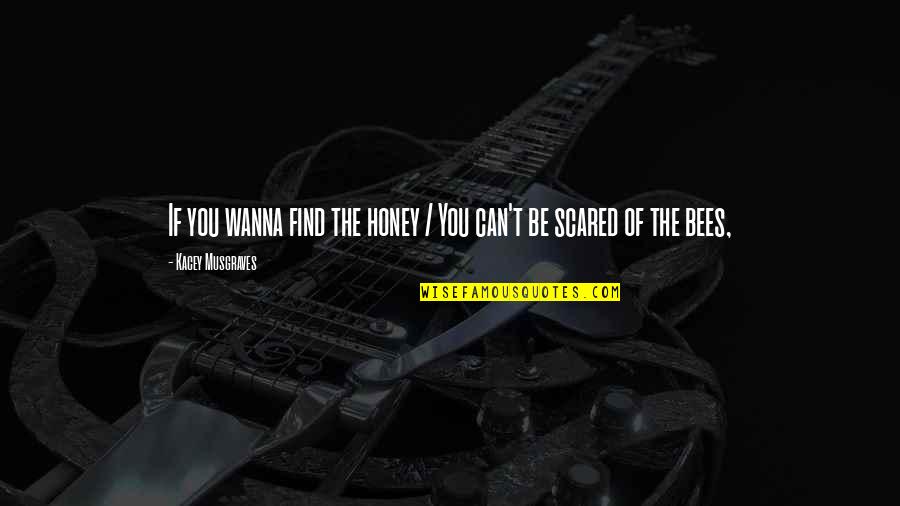 If you wanna find the honey /
You can't be scared
of the bees, —
Kacey Musgraves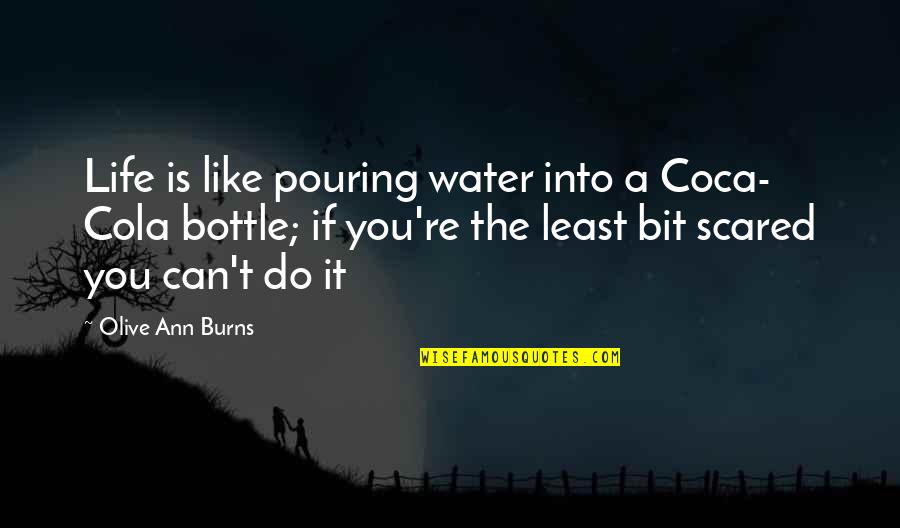 Life is like pouring water into a Coca- Cola bottle; if you're the least bit scared you can't do it —
Olive Ann Burns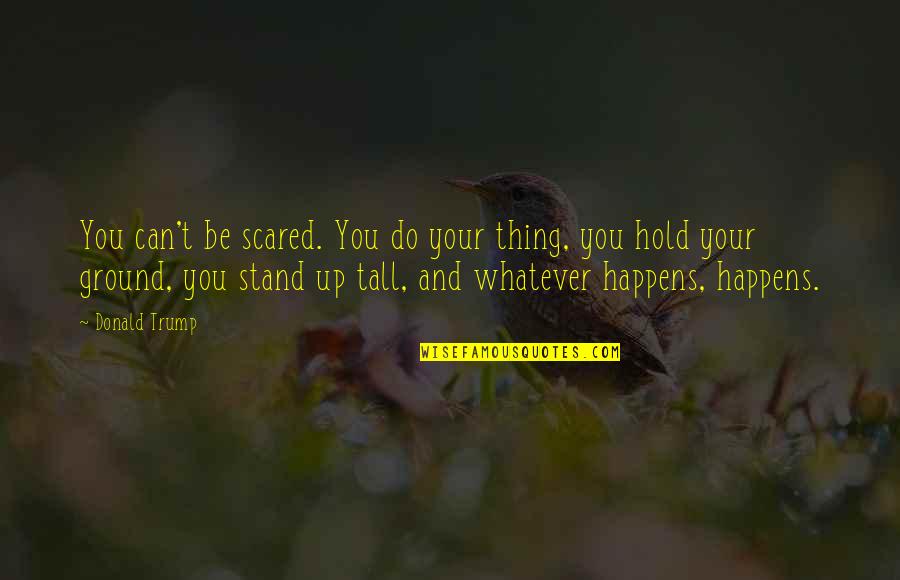 You can't be scared
. You do your thing, you hold your ground, you stand up tall, and whatever happens, happens. —
Donald Trump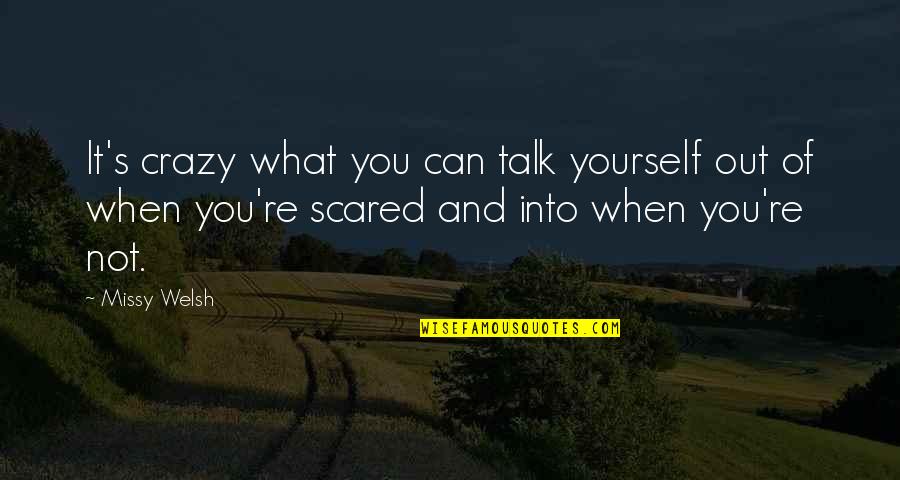 It's crazy what you can talk yourself out of when you're scared and into when you're not. —
Missy Welsh
I can see us, living in the woods, her wearing that A, me with a S maybe, S for silent, S for stupid, for scared. S for silly. For shame. —
Laurie Halse Anderson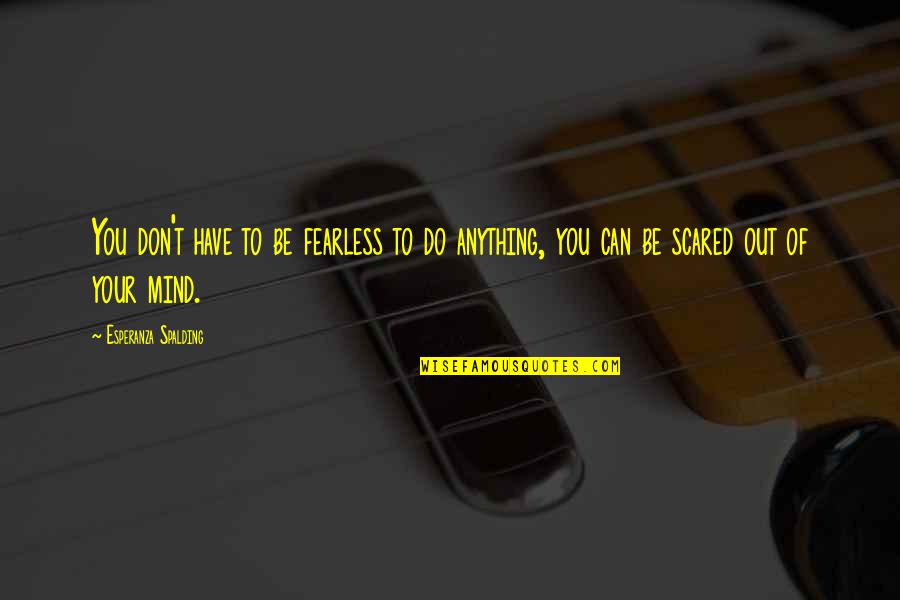 You don't have to be fearless to do anything, you can be scared out of your mind. —
Esperanza Spalding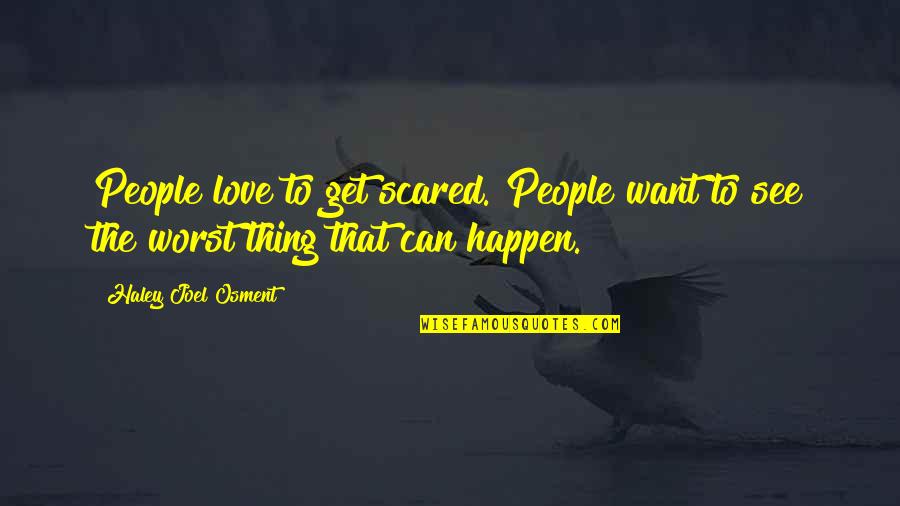 People love to get scared. People want to see the worst thing that can happen. —
Haley Joel Osment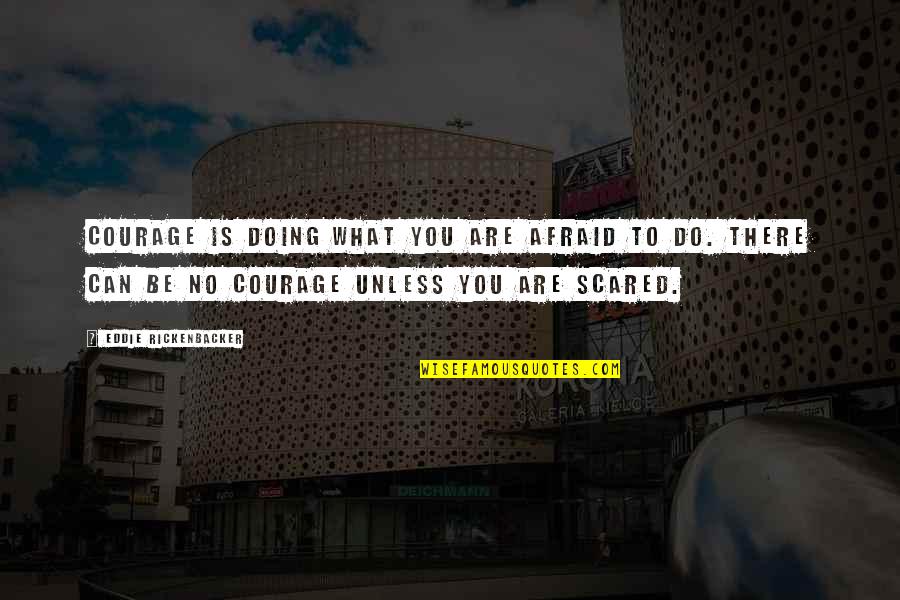 Courage is doing what you are afraid to do. There can be no courage unless you are scared. —
Eddie Rickenbacker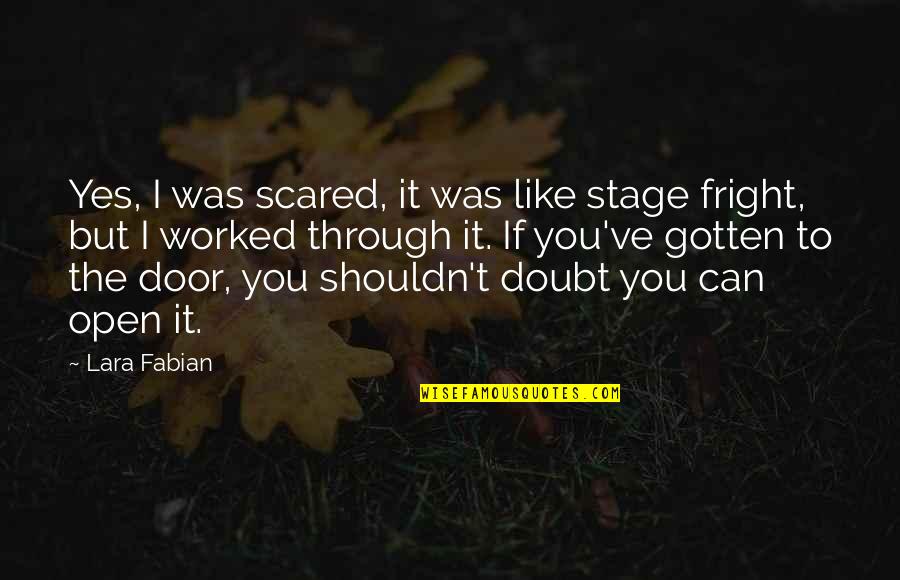 Yes, I was scared, it was like stage fright, but I worked through it. If you've gotten to the door, you shouldn't doubt you can open it. —
Lara Fabian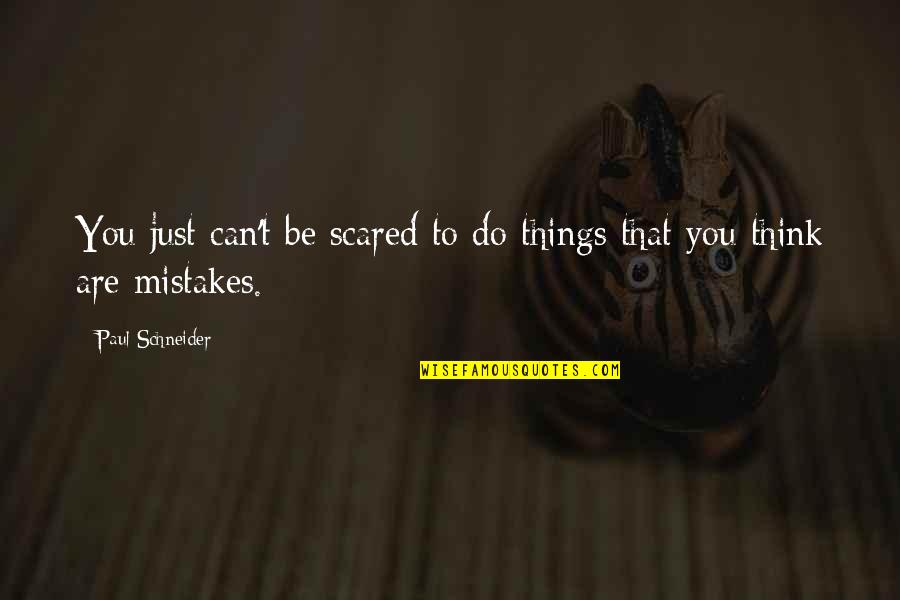 You just can't be scared to do things that you think are mistakes. —
Paul Schneider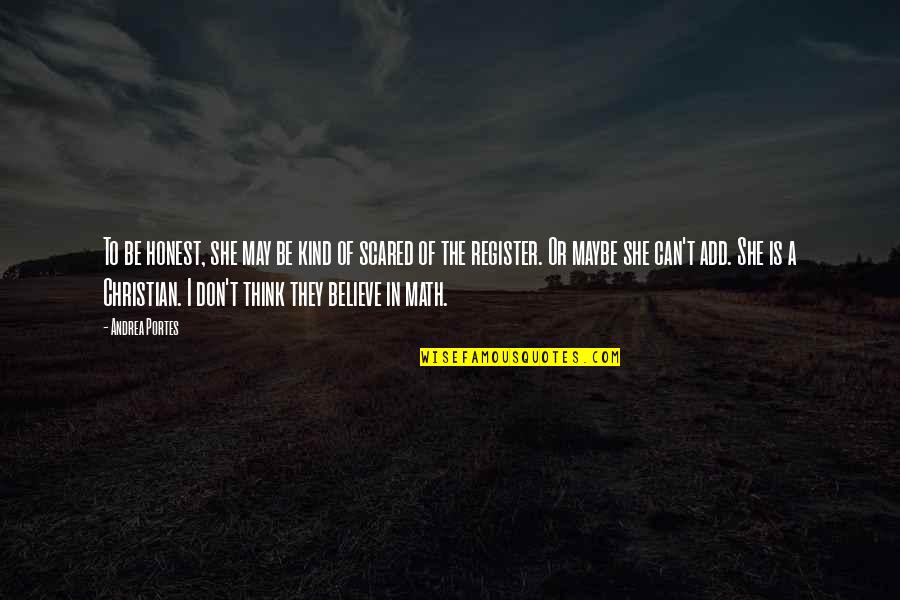 To be honest, she may be kind of scared of the register. Or maybe she can't add. She is a Christian. I don't think they believe in math. —
Andrea Portes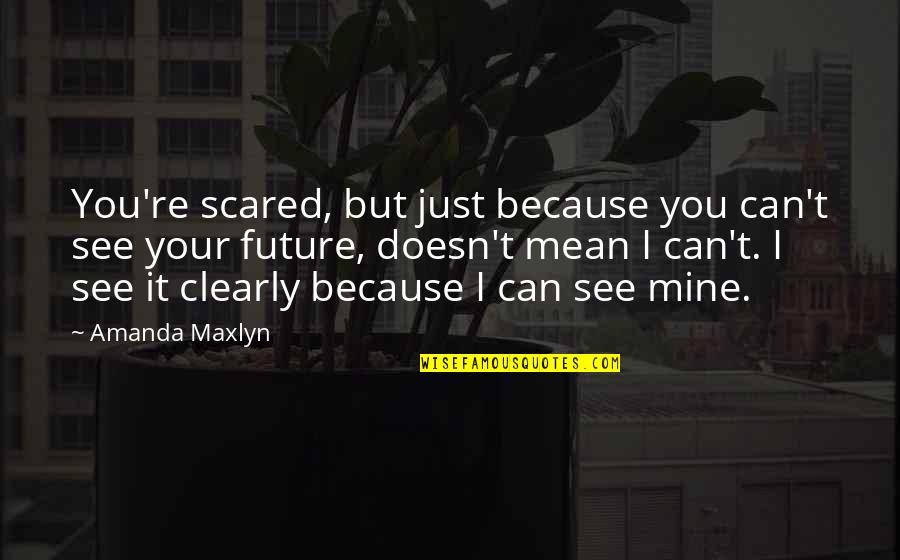 You're scared, but just because you can't see your future, doesn't mean I can't. I see it clearly because I can see mine. —
Amanda Maxlyn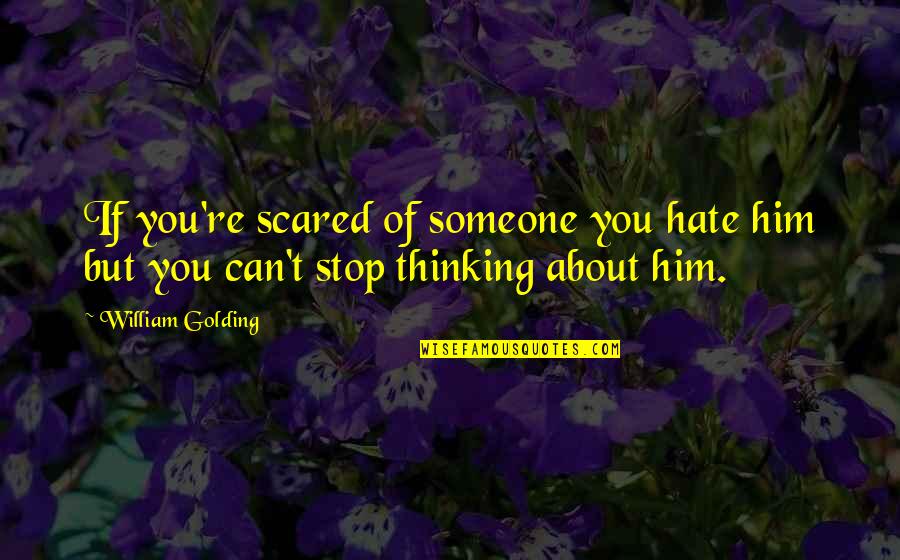 If you're scared of someone you hate him but you can't stop thinking about him. —
William Golding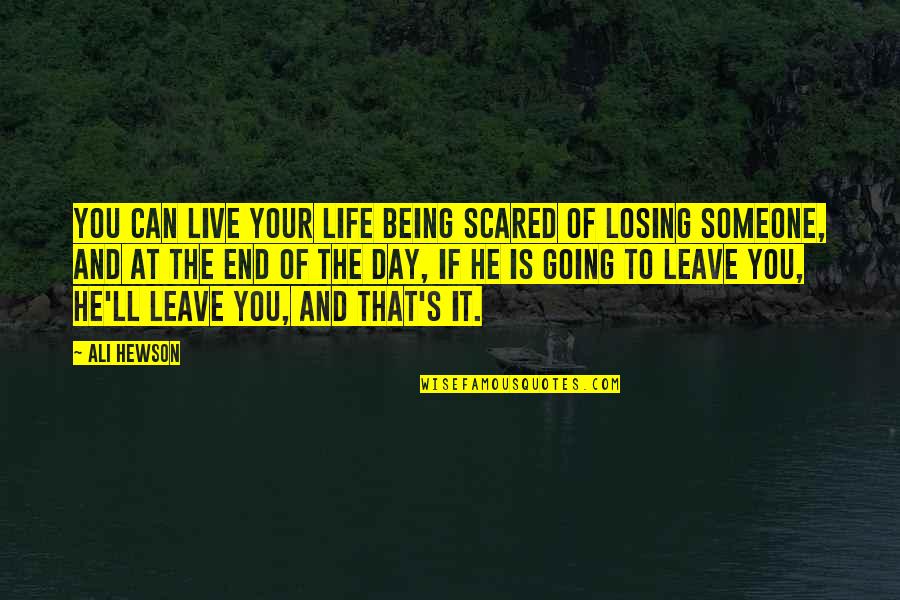 You can live your life being scared of losing someone, and at the end of the day, if he is going to leave you, he'll leave you, and that's it. —
Ali Hewson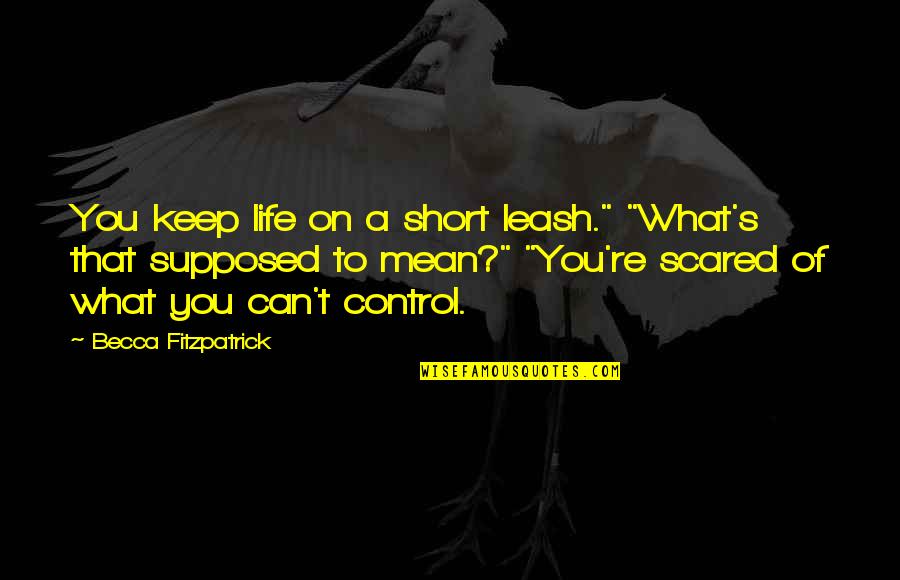 You keep life on a short leash."
"What's that supposed to mean?"
"You're scared of what you can't control. —
Becca Fitzpatrick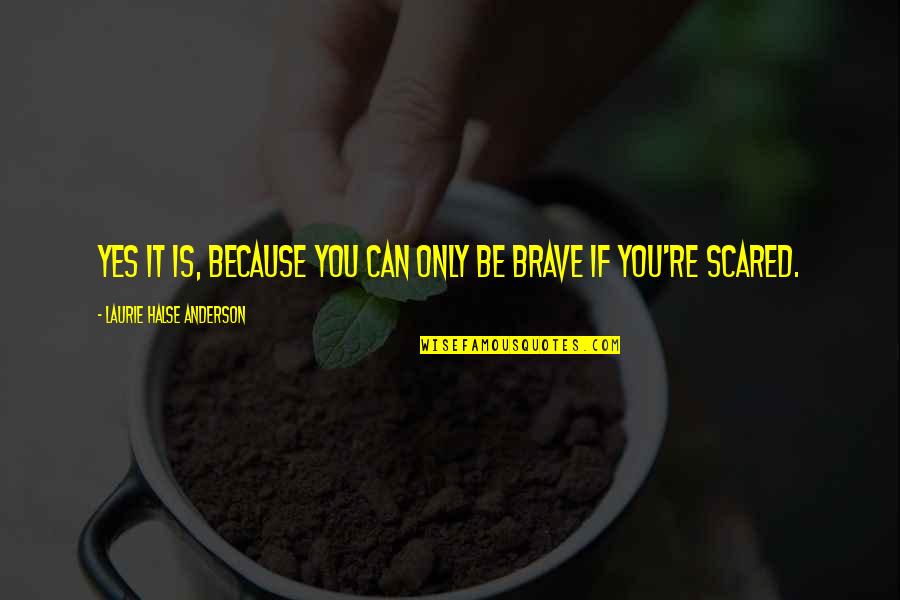 Yes it is, because you can only be brave if you're scared. —
Laurie Halse Anderson
Every day I run scared. That's the only way I can stay ahead. —
John H. Johnson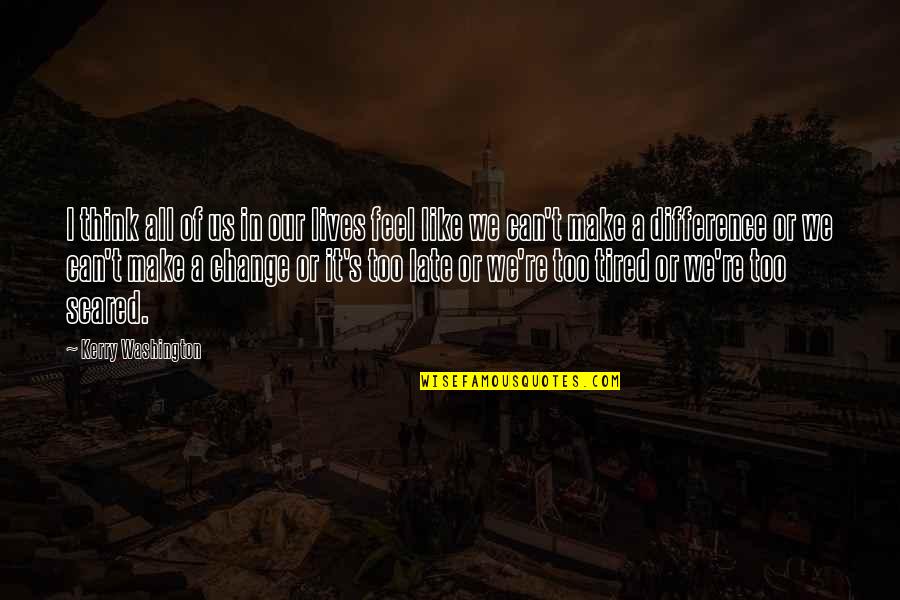 I think all of us in our lives feel like we can't make a difference or we can't make a change or it's too late or we're too tired or we're too scared. —
Kerry Washington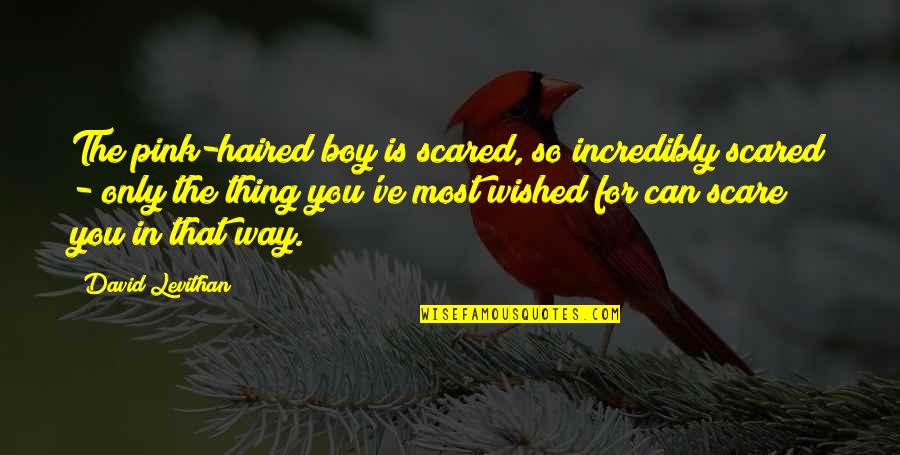 The pink-haired boy is scared, so incredibly scared - only the thing you've most wished for can scare you in that way. —
David Levithan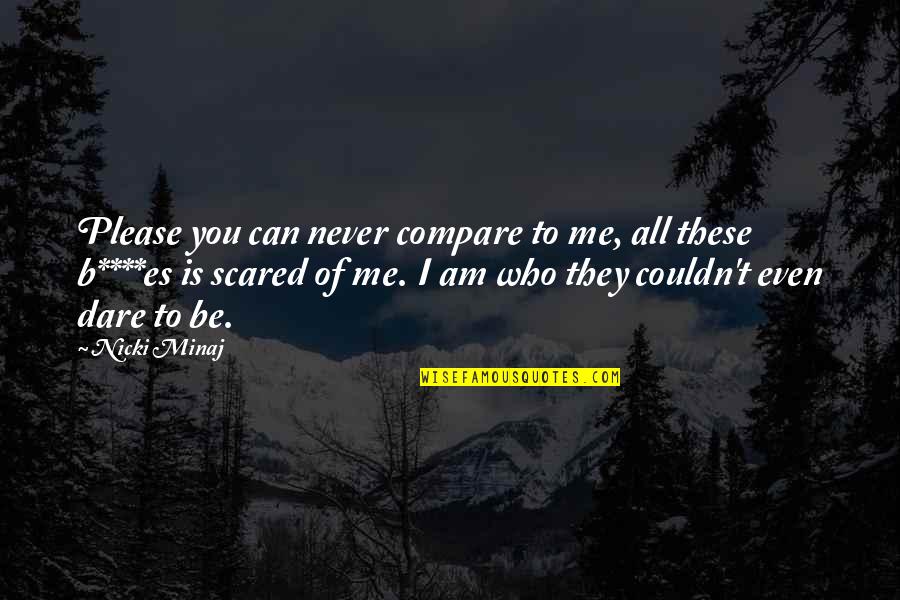 Please you can never compare to me, all these b****es is scared of me. I am who they couldn't even dare to be. —
Nicki Minaj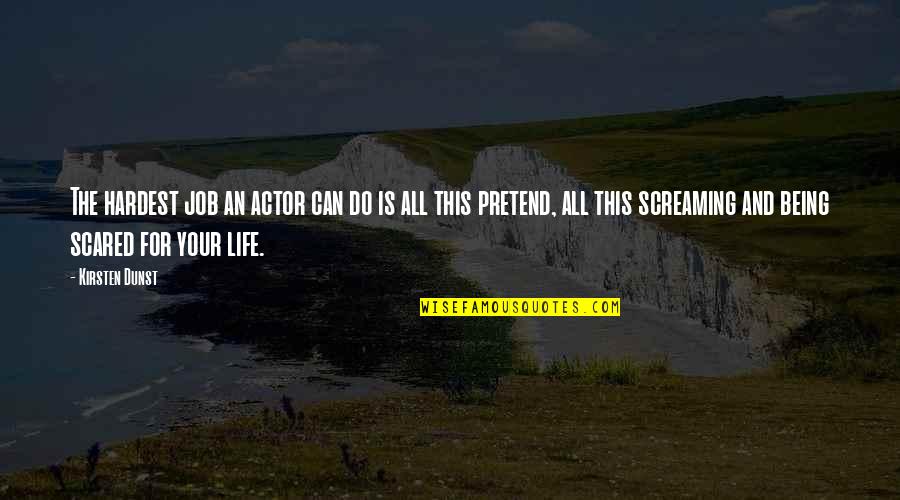 The hardest job an actor can do is all this pretend, all this screaming and being scared for your life. —
Kirsten Dunst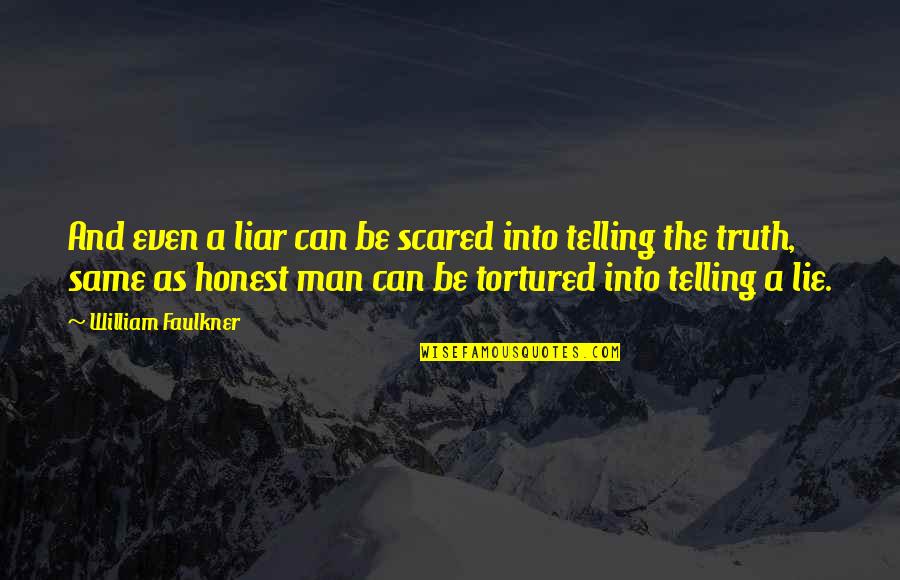 And even a liar can be scared into telling the truth, same as honest man can be tortured into telling a lie. —
William Faulkner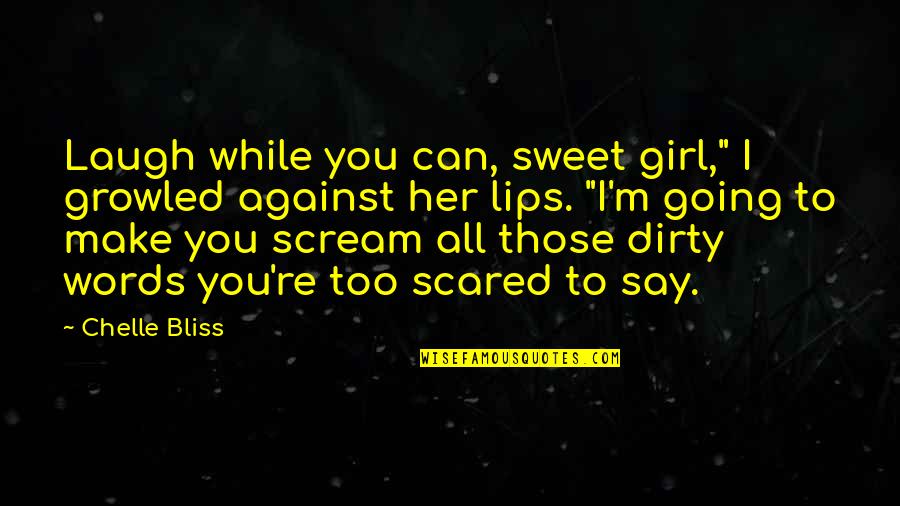 Laugh while you can, sweet girl," I growled against her lips. "I'm going to make you scream all those dirty words you're too scared to say. —
Chelle Bliss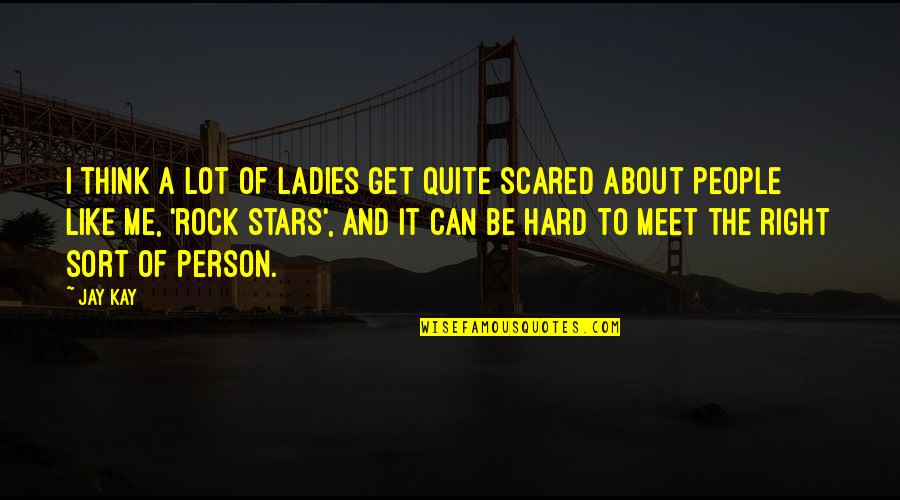 I think a lot of ladies get quite scared about people like me, 'rock stars', and it can be hard to meet the right sort of person. —
Jay Kay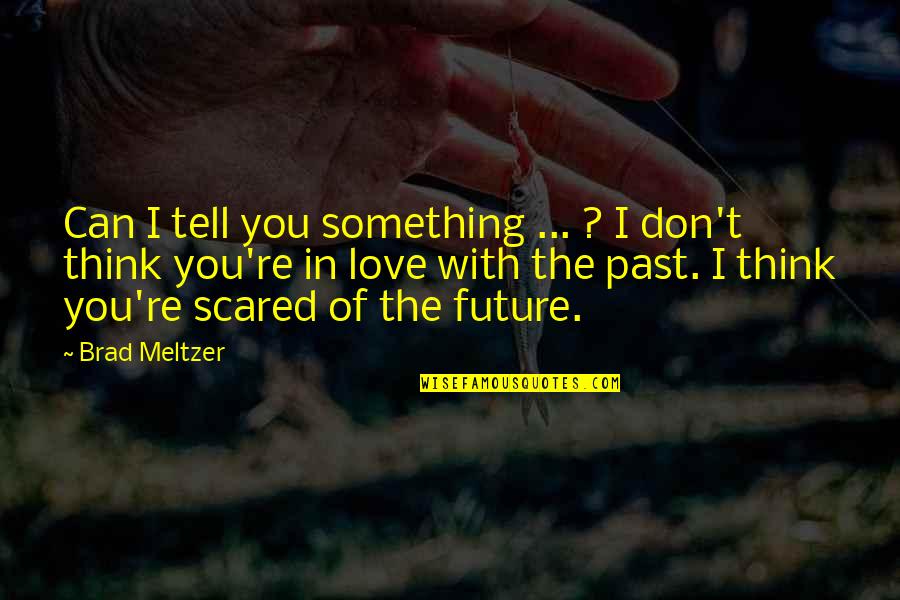 Can I tell you something ... ? I don't think you're in love with the past. I think you're scared of the future. —
Brad Meltzer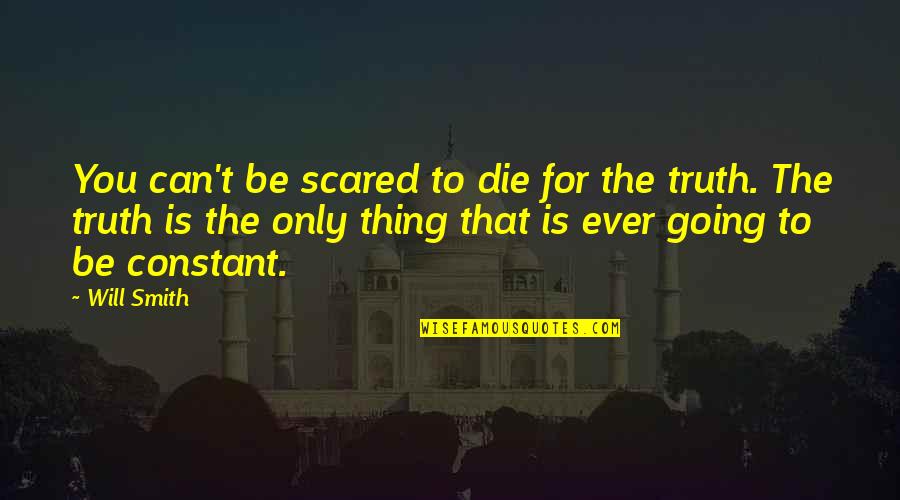 You can't be scared
to die for the truth. The truth is the only thing that is ever going to be constant. —
Will Smith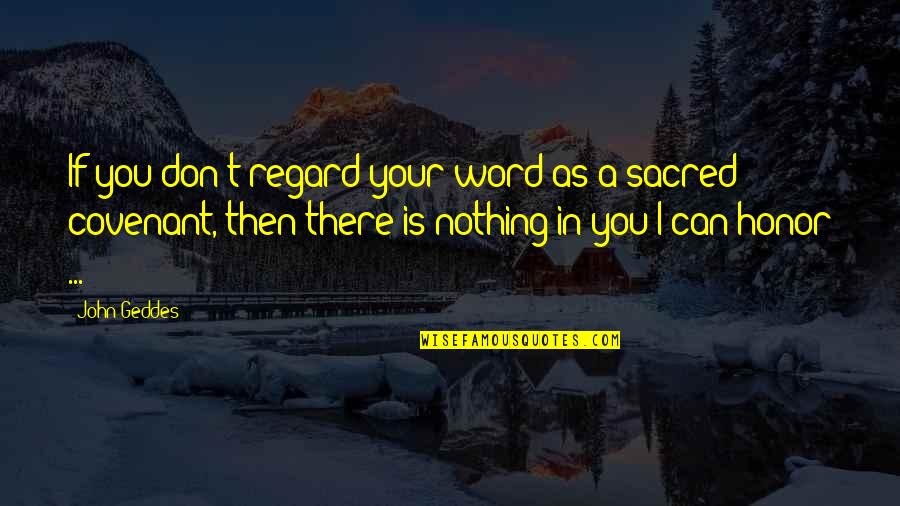 If you don't regard your word as a sacred covenant, then there is nothing in you I can honor ... —
John Geddes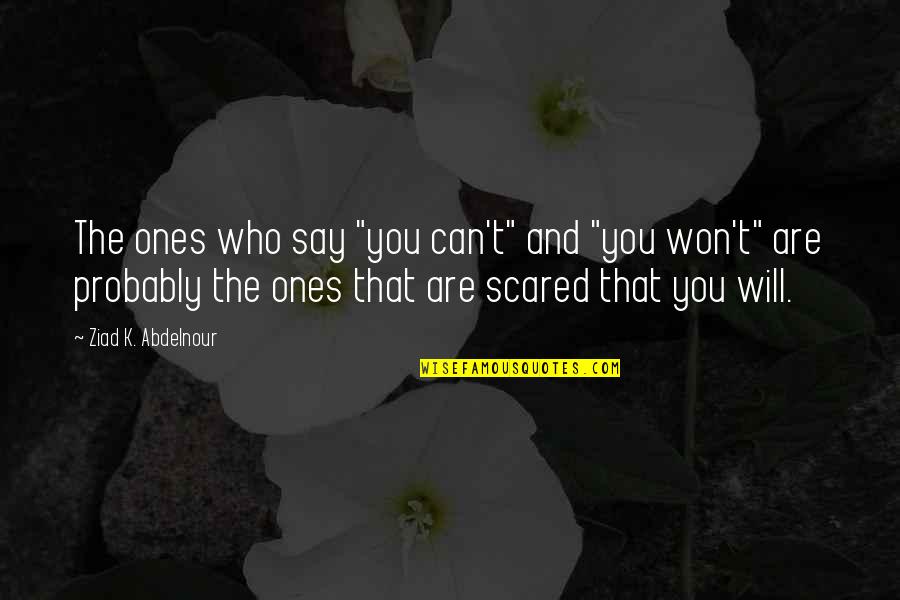 The ones who say "you can't" and "you won't" are probably the ones that are scared that you will. —
Ziad K. Abdelnour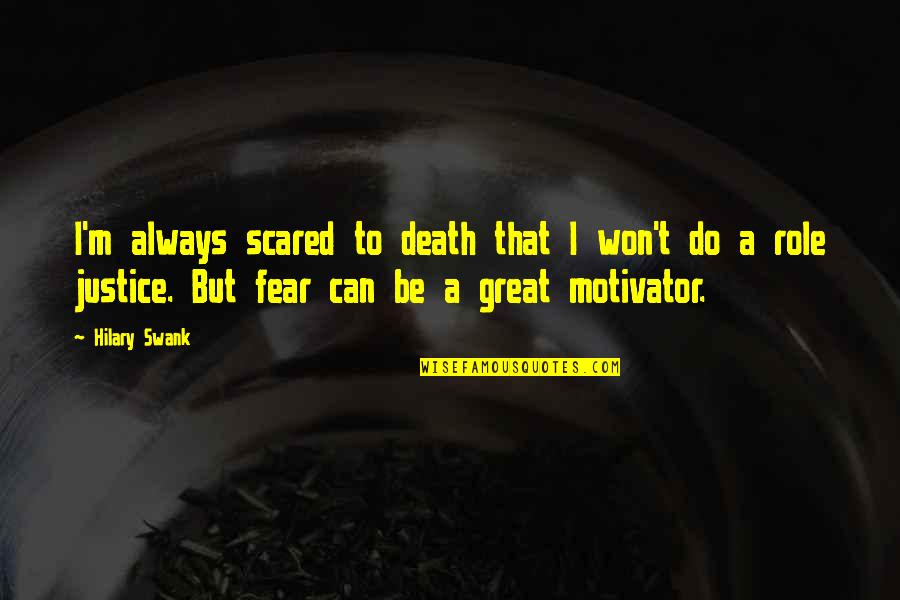 I'm always scared to death that I won't do a role justice. But fear can be a great motivator. —
Hilary Swank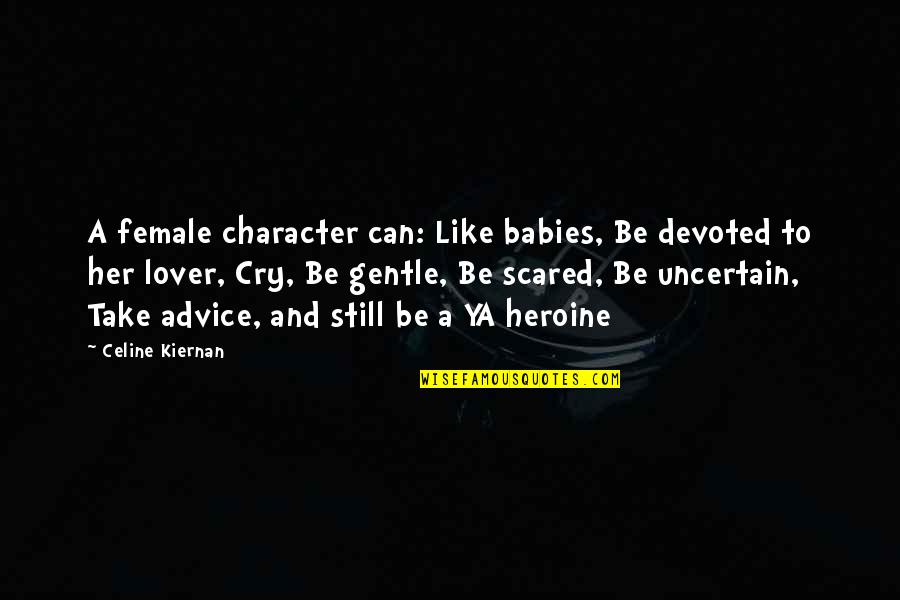 A female character can: Like babies, Be devoted to her lover, Cry, Be gentle, Be scared, Be uncertain, Take advice, and still be a YA heroine —
Celine Kiernan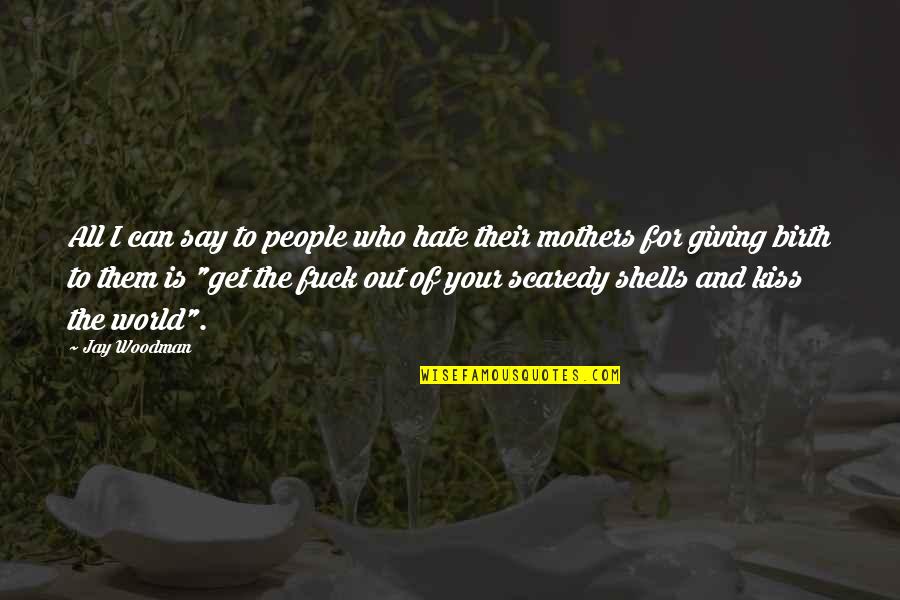 All I can say to people who hate their mothers for giving birth to them is "get the fuck out of your scaredy shells and kiss the world". —
Jay Woodman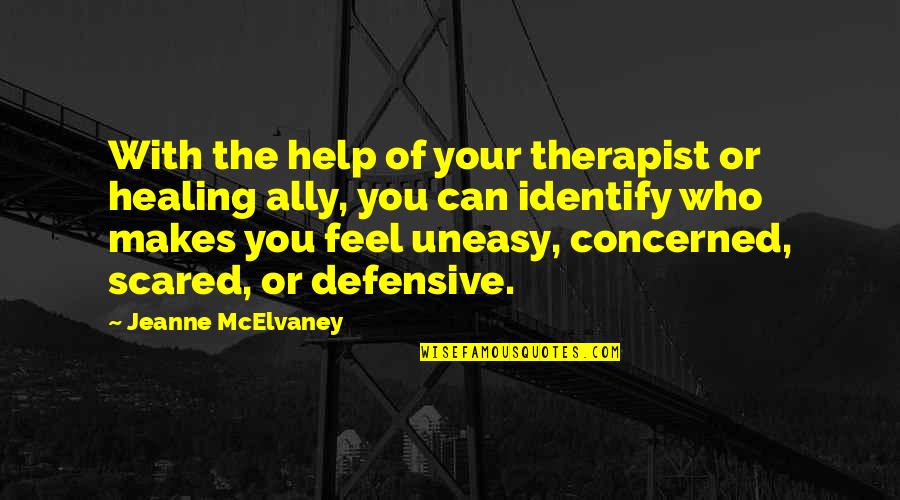 With the help of your therapist or healing ally, you can identify who makes you feel uneasy, concerned, scared, or defensive. —
Jeanne McElvaney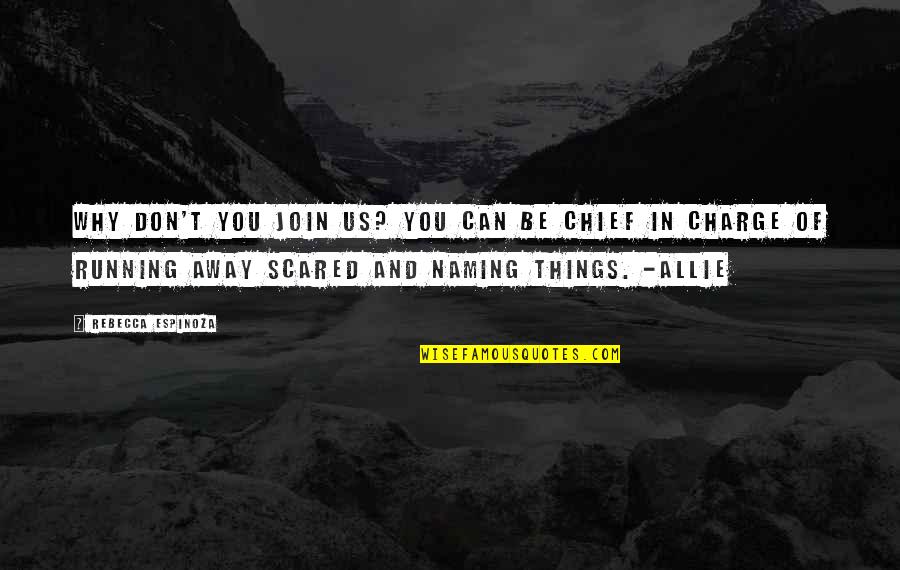 Why don't you join us? You can be Chief in Charge of Running Away Scared and Naming Things. -Allie —
Rebecca Espinoza
Until we know that we can bear the unbearable, we're always running scared. —
Ram Dass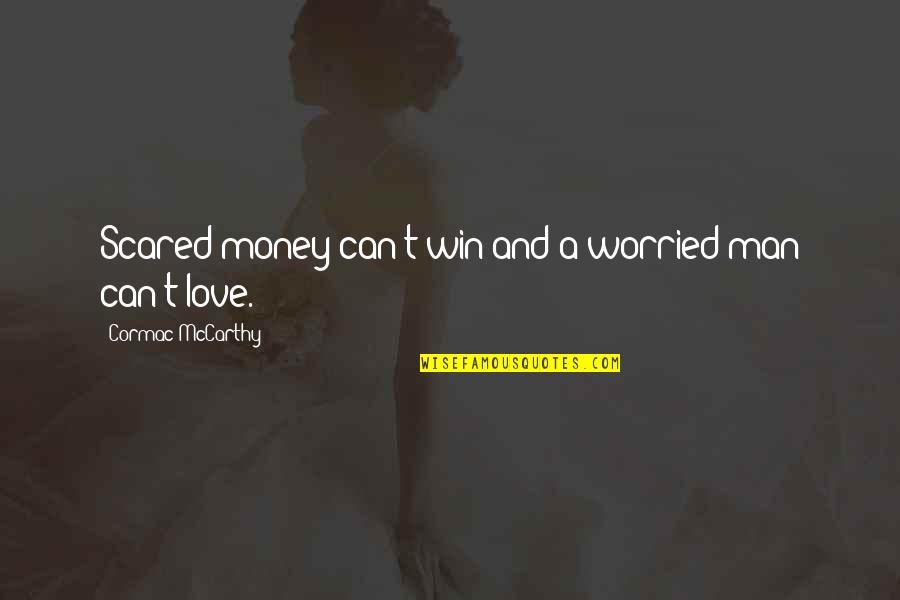 Scared money can't win and a worried man can't love. —
Cormac McCarthy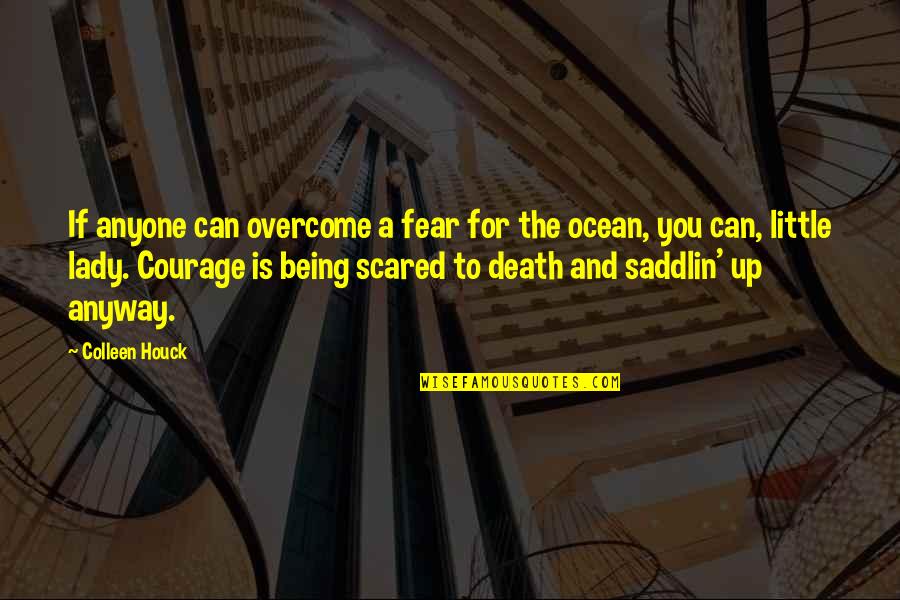 If anyone can overcome a fear for the ocean, you can, little lady. Courage is being scared to death and saddlin' up anyway. —
Colleen Houck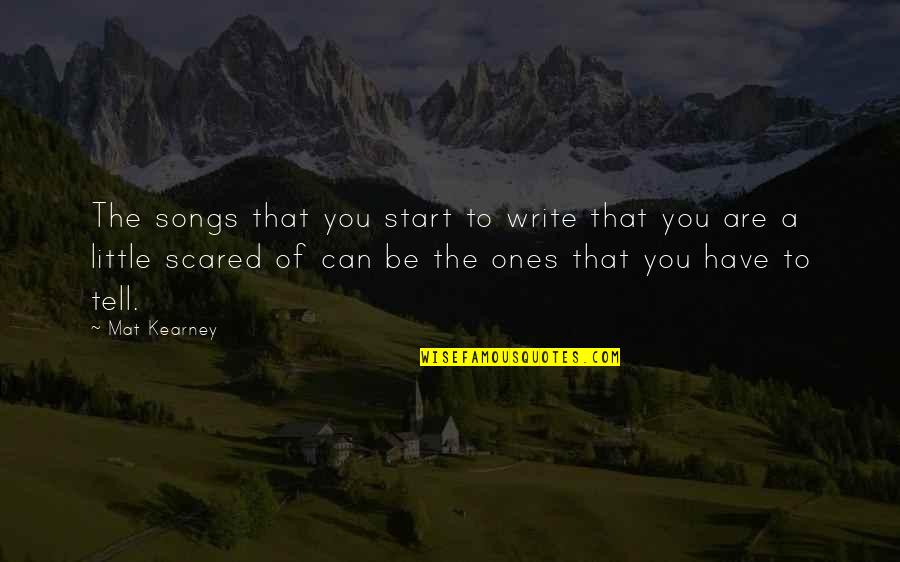 The songs that you start to write that you are a little scared of can be the ones that you have to tell. —
Mat Kearney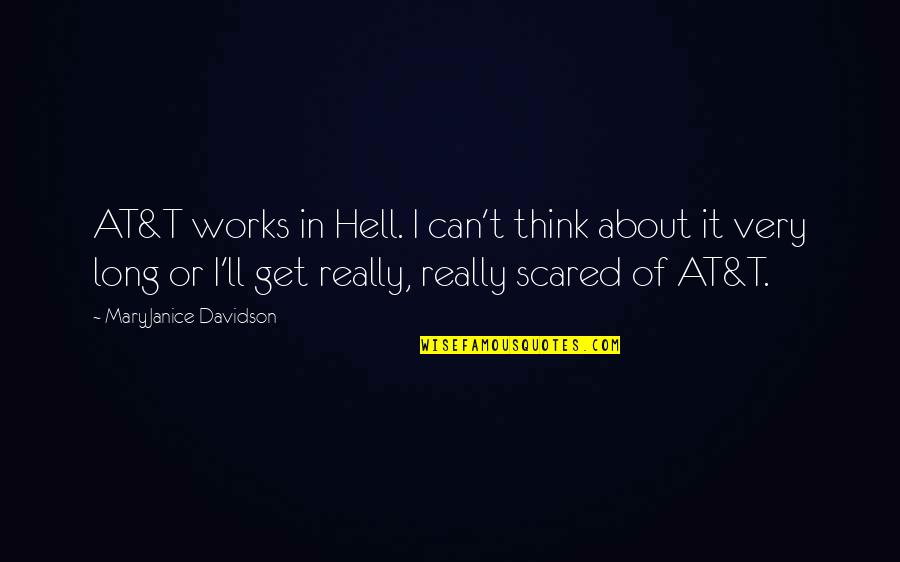 AT&T works in Hell. I can't think about it very long or I'll get really, really scared of AT&T. —
MaryJanice Davidson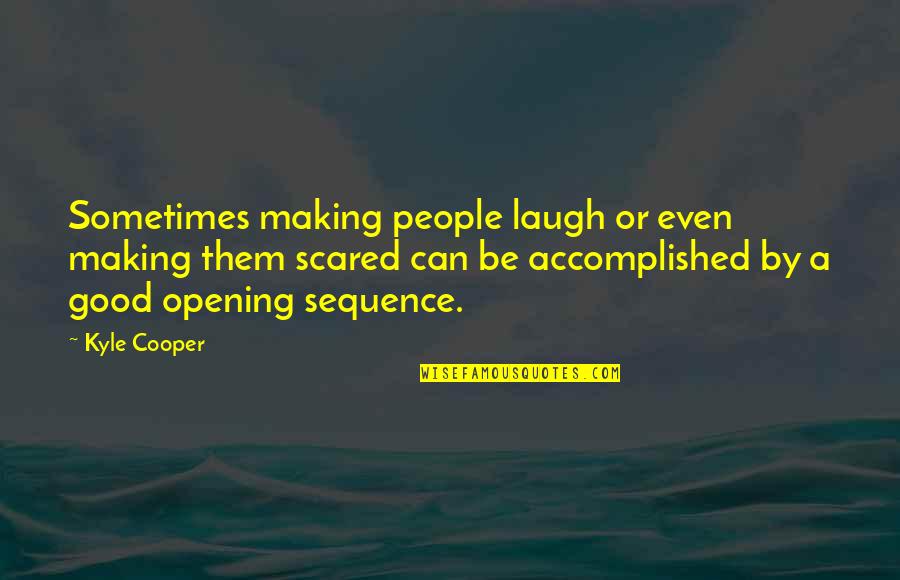 Sometimes making people laugh or even making them scared can be accomplished by a good opening sequence. —
Kyle Cooper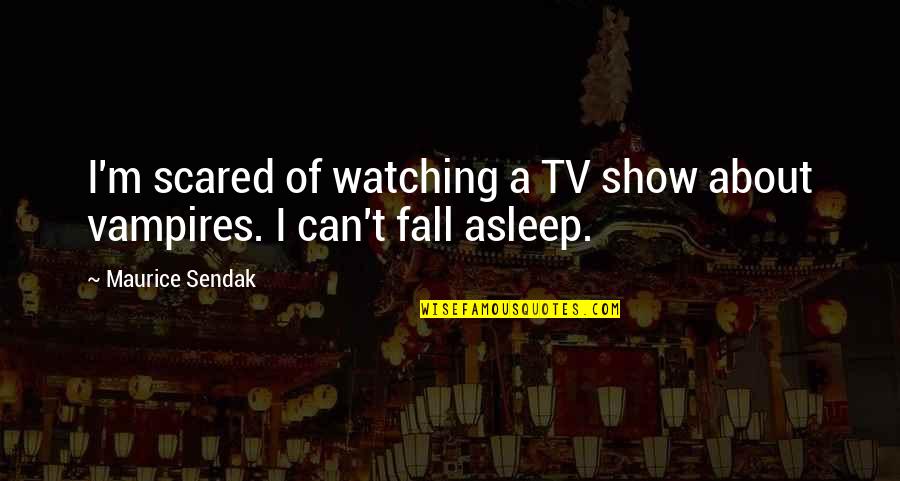 I'm scared of watching a TV show about vampires. I can't fall asleep. —
Maurice Sendak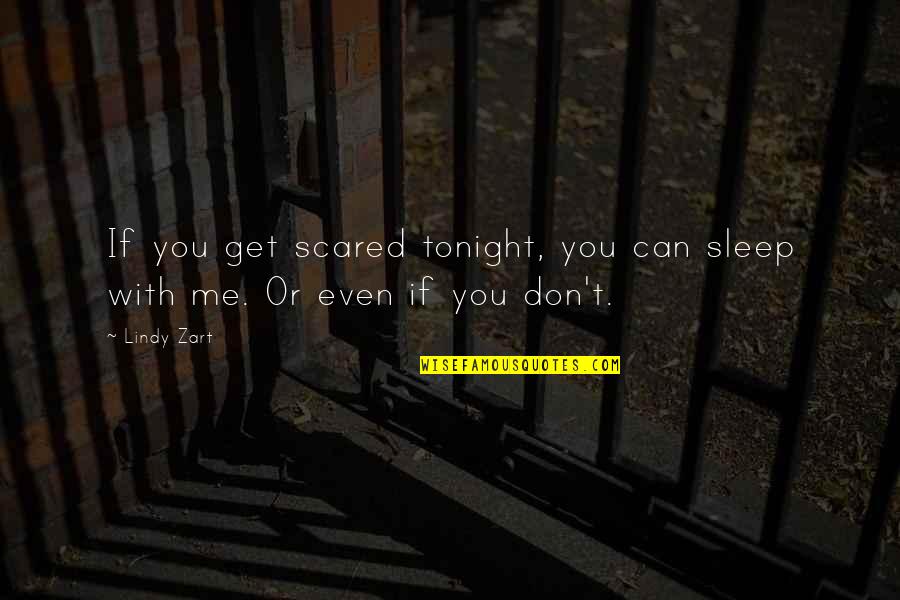 If you get scared tonight, you can sleep with me. Or even if you don't. —
Lindy Zart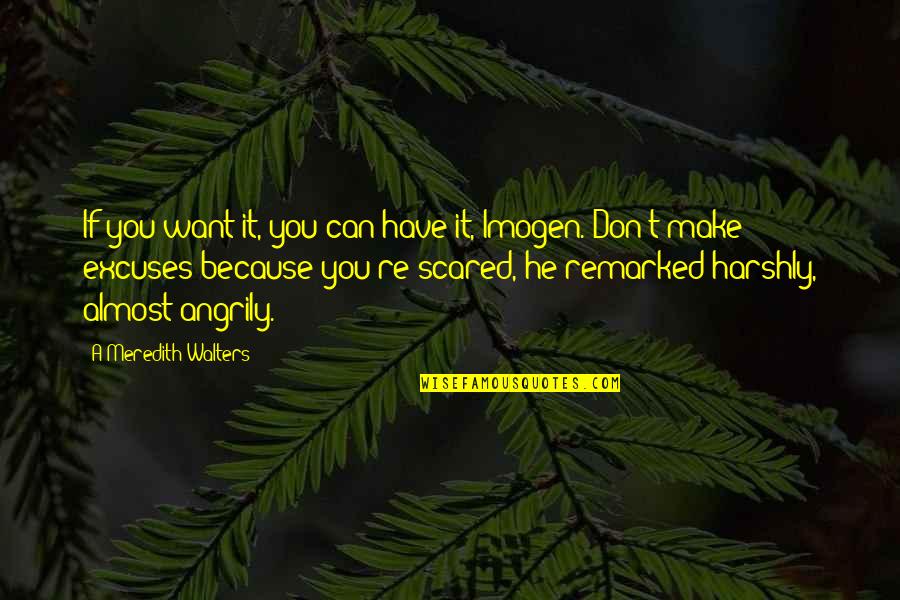 If you want it, you can have it, Imogen. Don't make excuses because you're scared, he remarked harshly, almost angrily. —
A Meredith Walters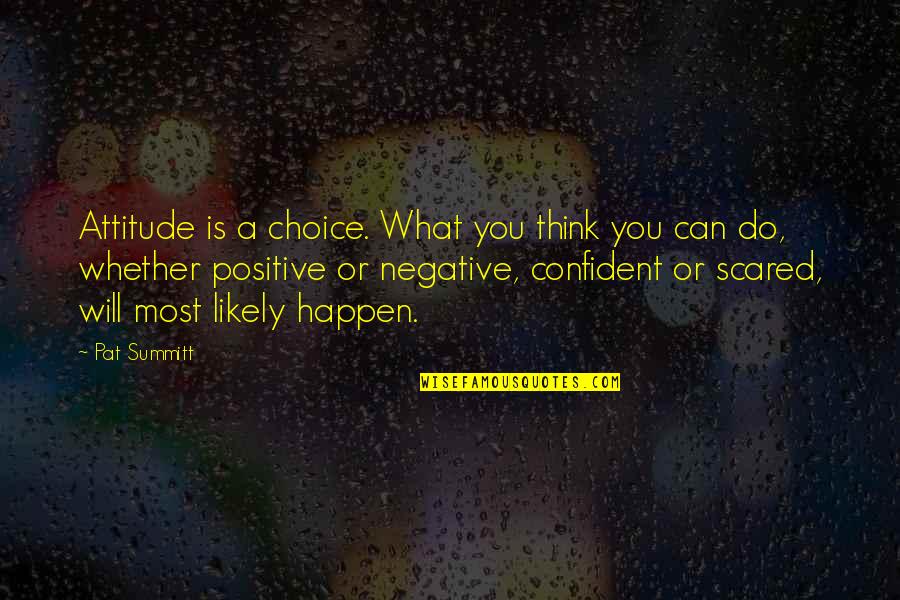 Attitude is a choice. What you think you can do, whether positive or negative, confident or scared, will most likely happen. —
Pat Summitt
Because so often when we say we're unqualified for something, what we're really saying is that we're too scared to try it, not that we can't do it. —
Jen Sincero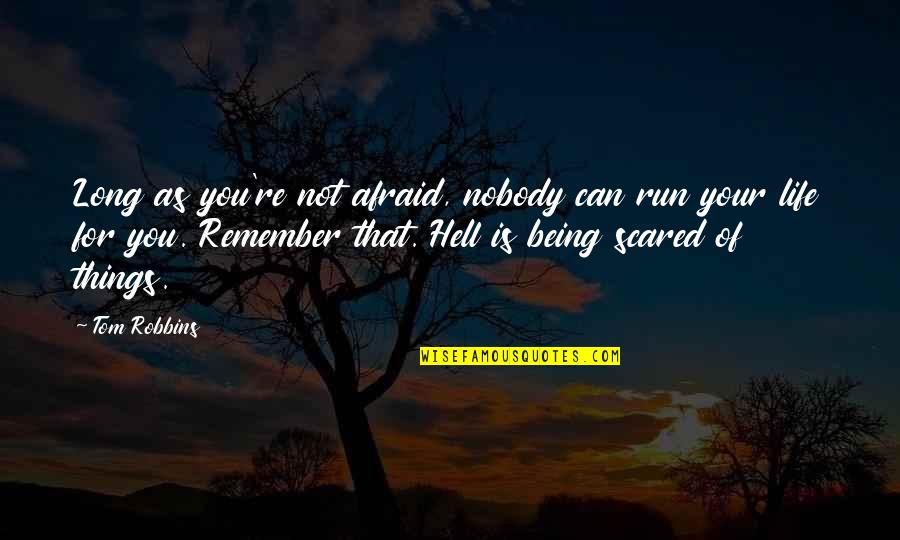 Long as you're not afraid, nobody can run your life for you. Remember that. Hell is being scared of things. —
Tom Robbins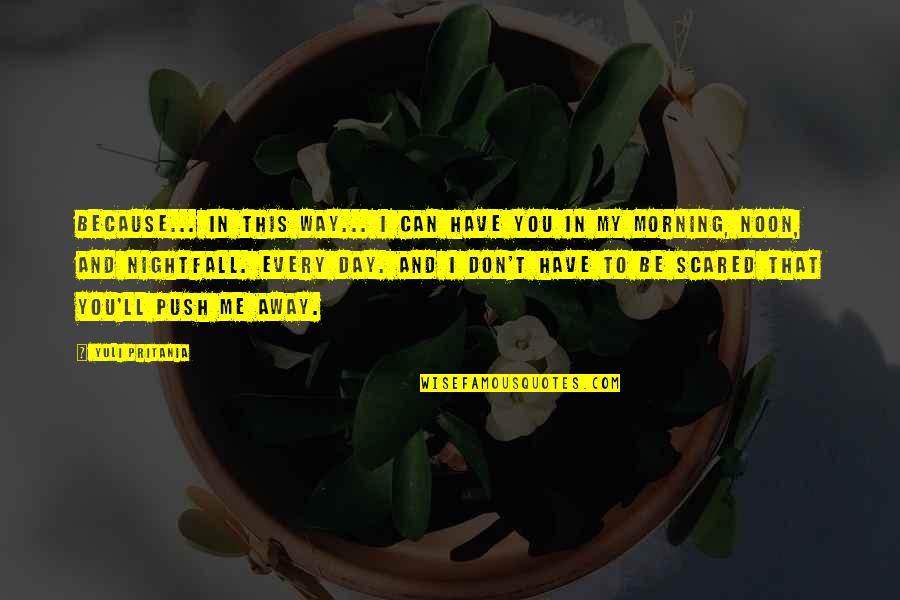 Because... in this way... I can have you in my morning, noon, and nightfall. Every day. And I don't have to be scared that you'll push me away. —
Yuli Pritania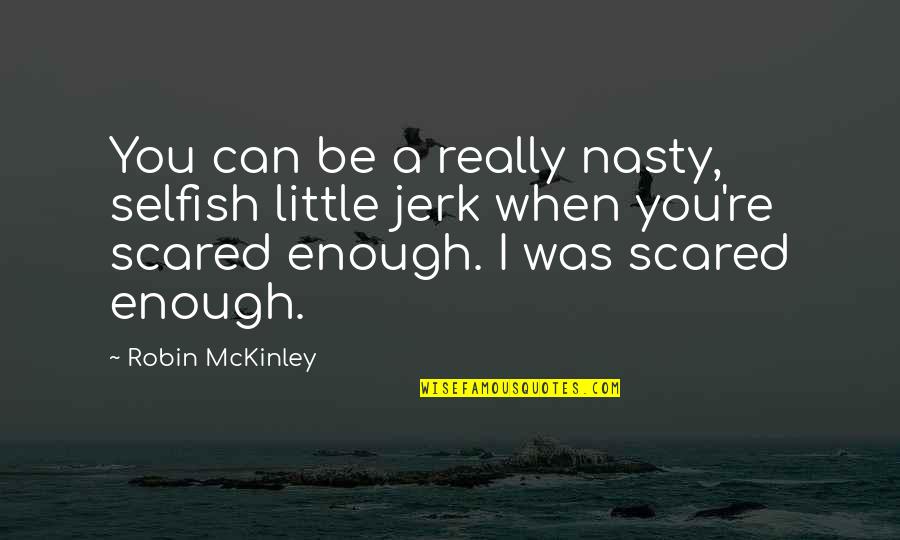 You can be a really nasty, selfish little jerk when you're scared enough. I was scared enough. —
Robin McKinley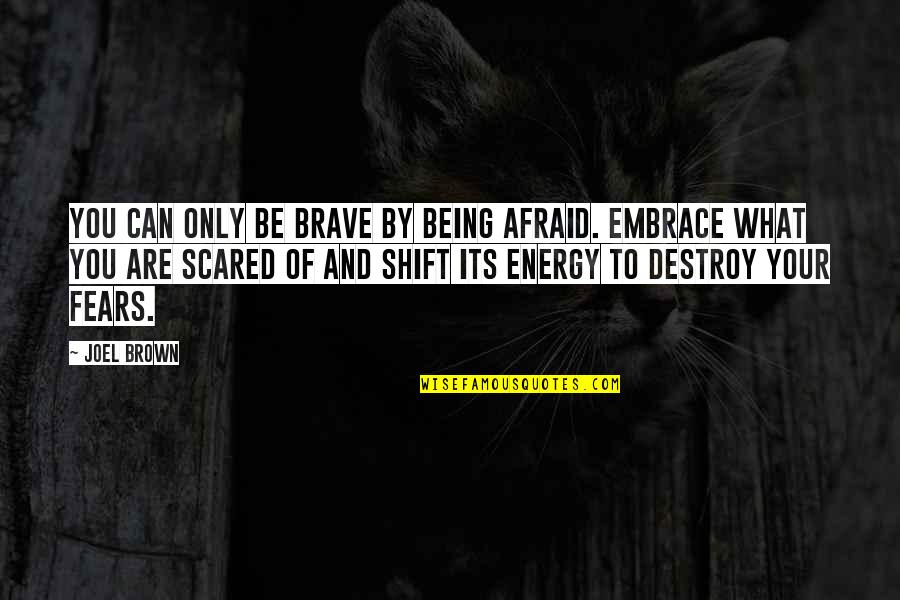 You can only be brave by being afraid. Embrace what you are scared of and shift its energy to destroy your fears. —
Joel Brown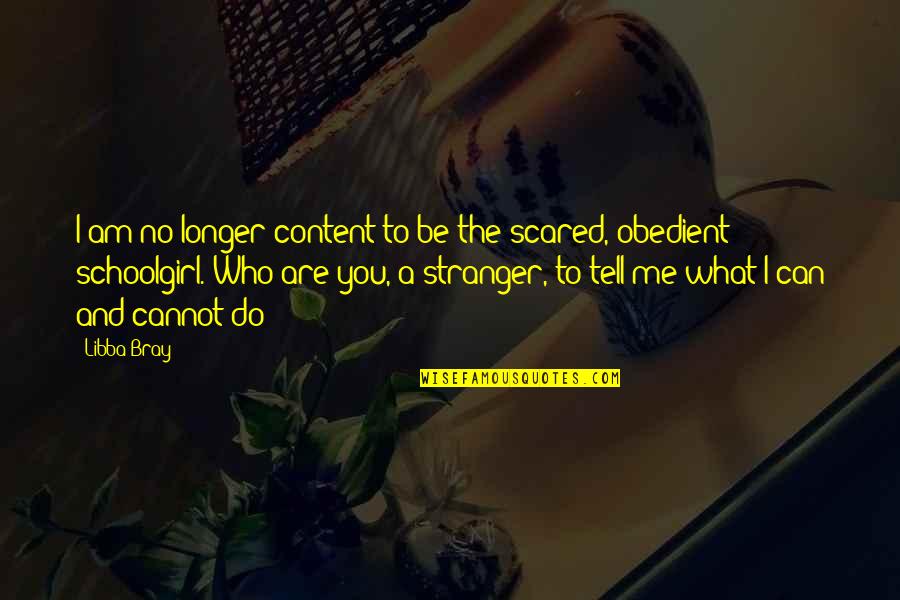 I am no longer content to be the scared, obedient schoolgirl. Who are you, a stranger, to tell me what I can and cannot do? —
Libba Bray