Writing For Kids Quotes
Collection of top 48 famous quotes about Writing For Kids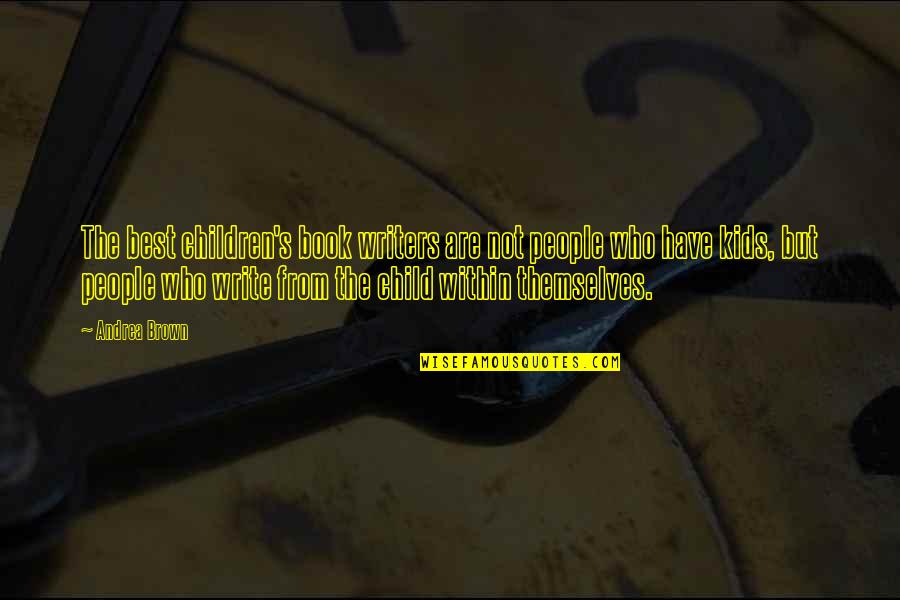 The best children's book writers are not people who have kids, but people who write from the child within themselves.
—
Andrea Brown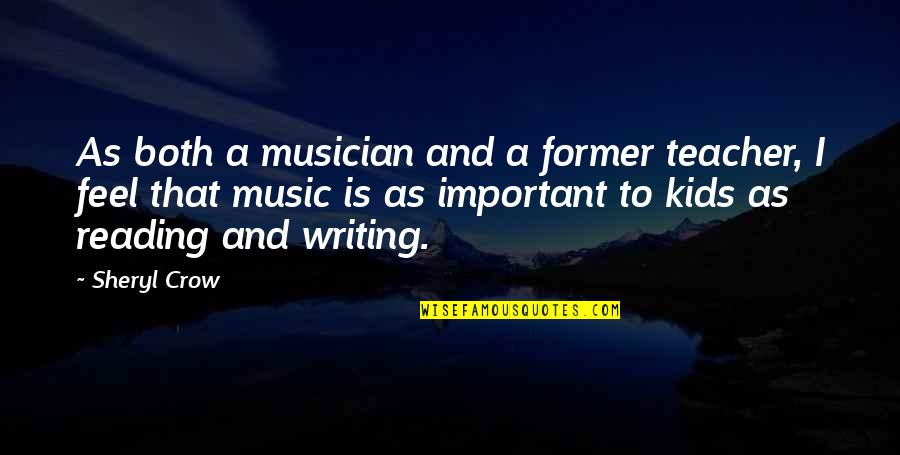 As both a musician and a former teacher, I feel that music is as important to kids as reading and writing.
—
Sheryl Crow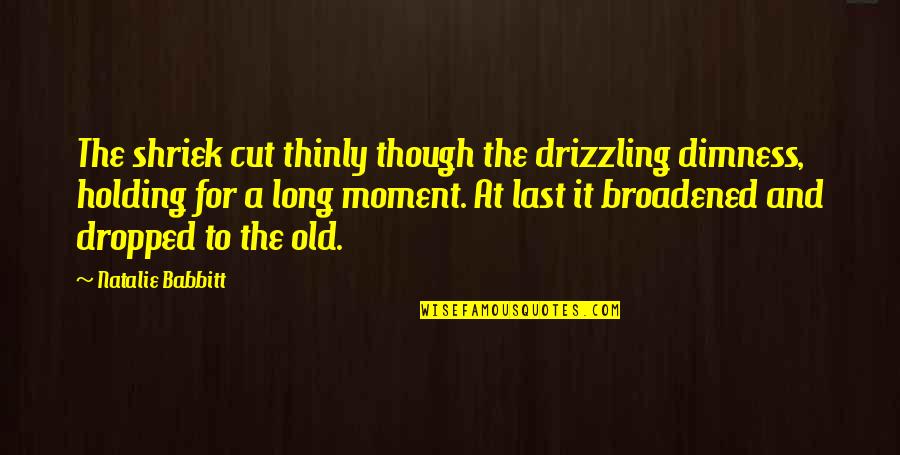 The shriek cut thinly though the drizzling dimness, holding for a long moment. At last it broadened and dropped to the old.
—
Natalie Babbitt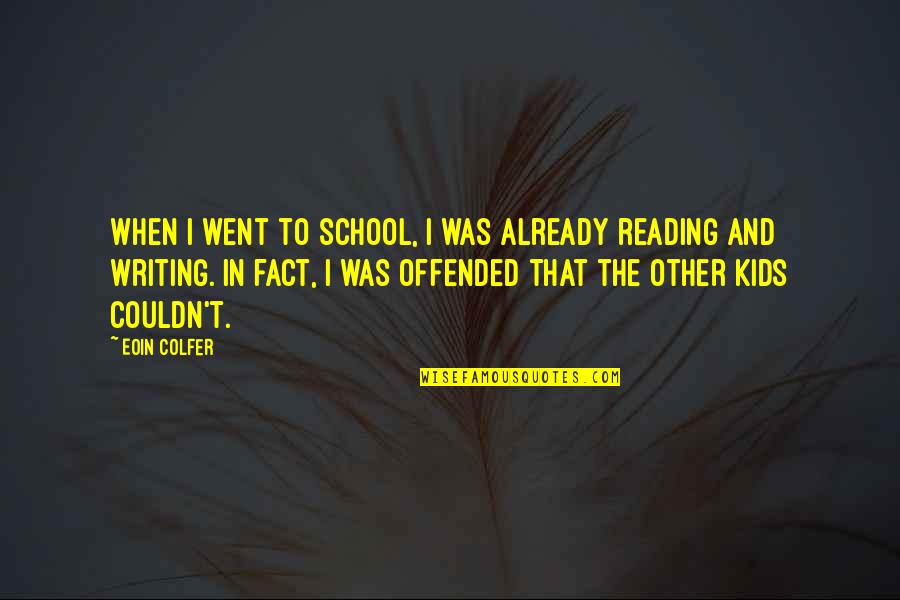 When I went to school, I was already reading and writing. In fact, I was offended that the other kids couldn't.
—
Eoin Colfer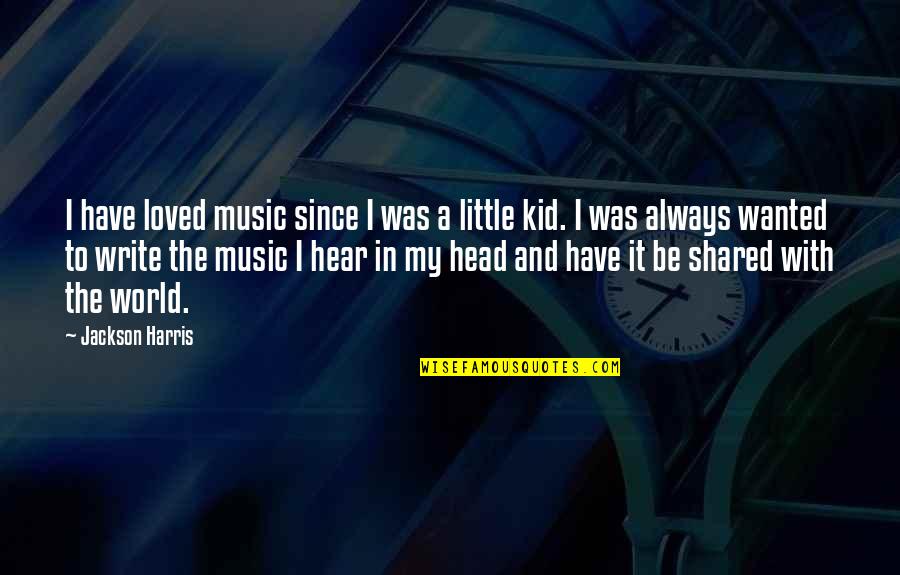 I have loved music since I was a little kid. I was always wanted to write the music I hear in my head and have it be shared with the world.
—
Jackson Harris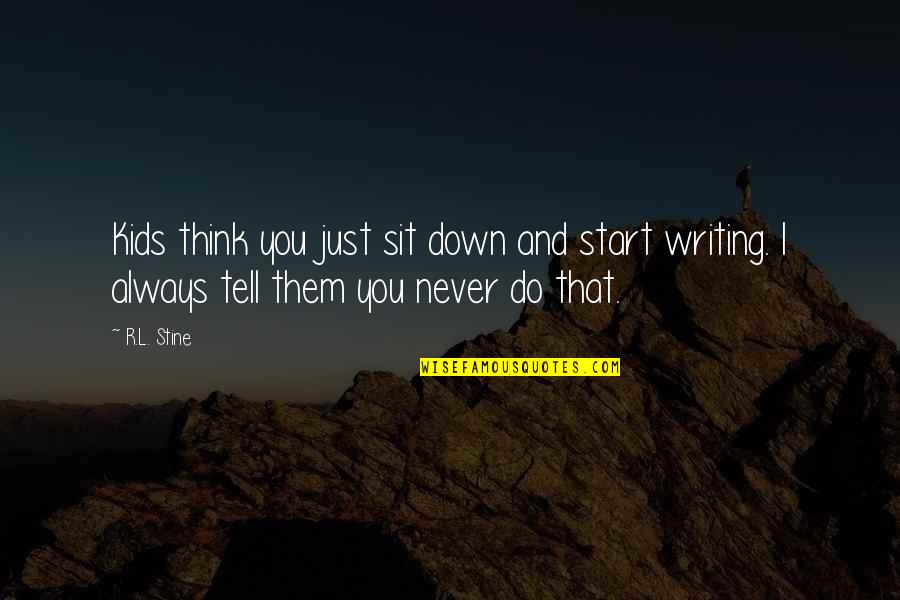 Kids think you just sit down and start writing. I always tell them you never do that.
—
R.L. Stine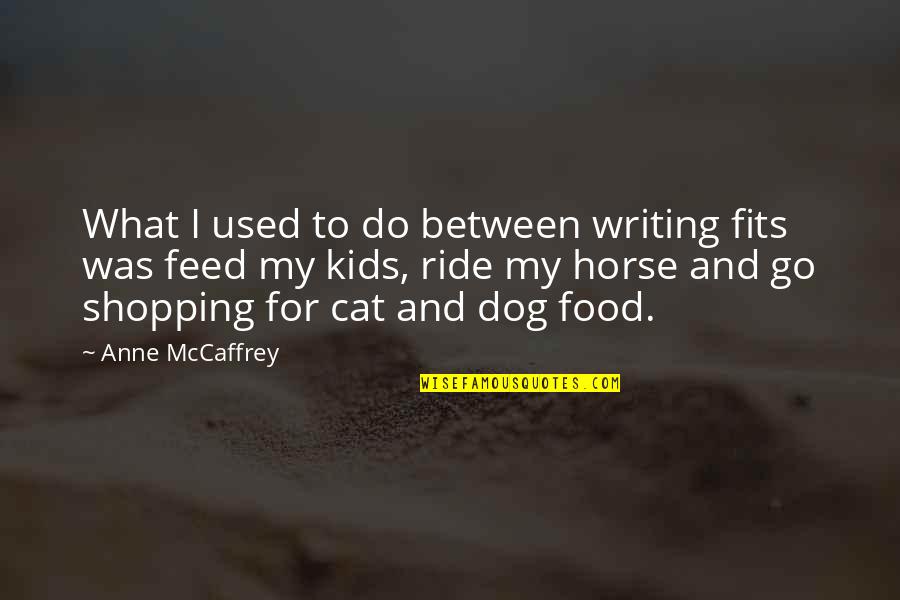 What I used to do between writing fits was feed my kids, ride my horse and go shopping for cat and dog food.
—
Anne McCaffrey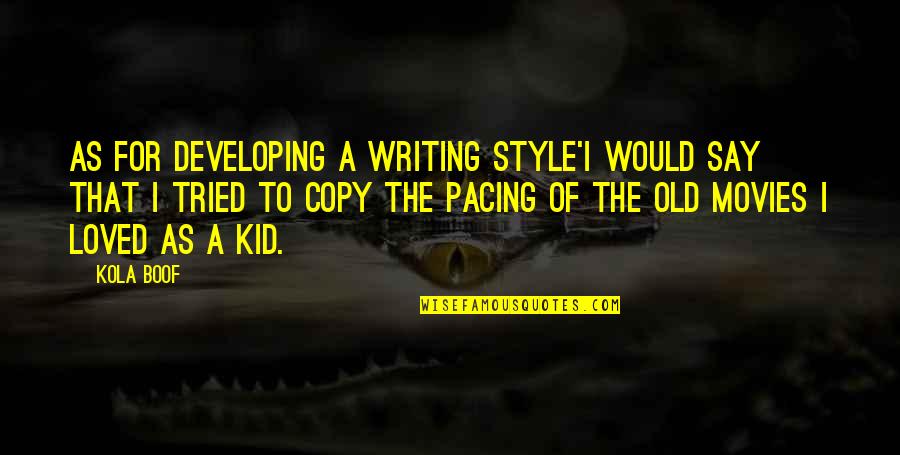 As for developing a writing style'I would say that I tried to copy the pacing of the old movies I loved as a kid.
—
Kola Boof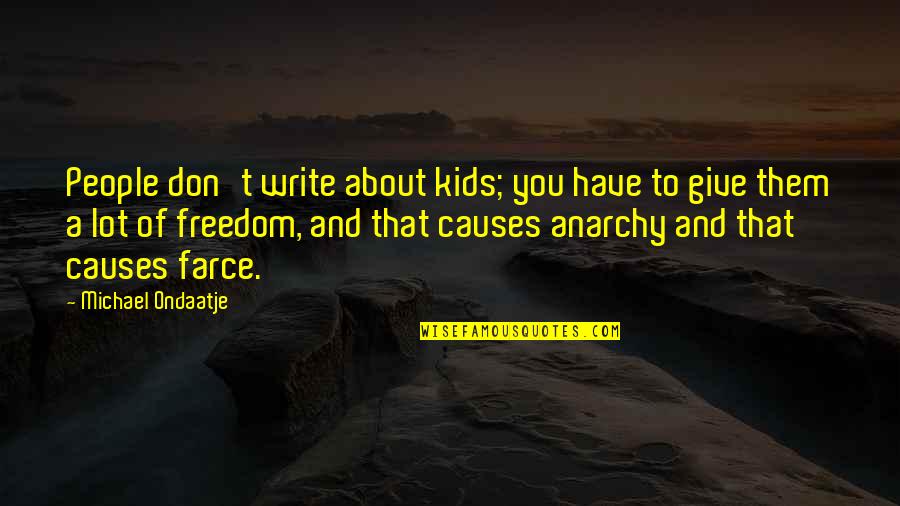 People don't write about kids; you have to give them a lot of freedom, and that causes anarchy and that causes farce.
—
Michael Ondaatje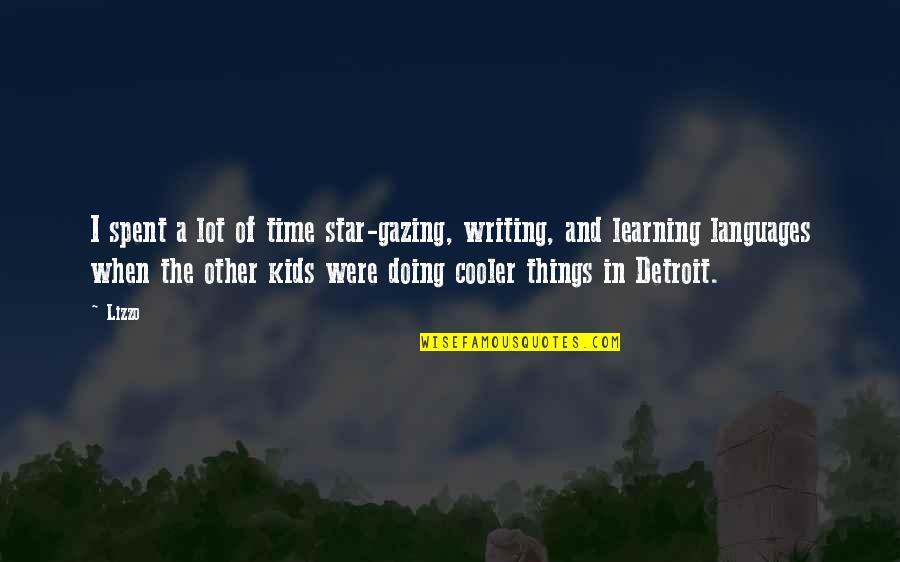 I spent a lot of time star-gazing, writing, and learning languages when the other kids were doing cooler things in Detroit.
—
Lizzo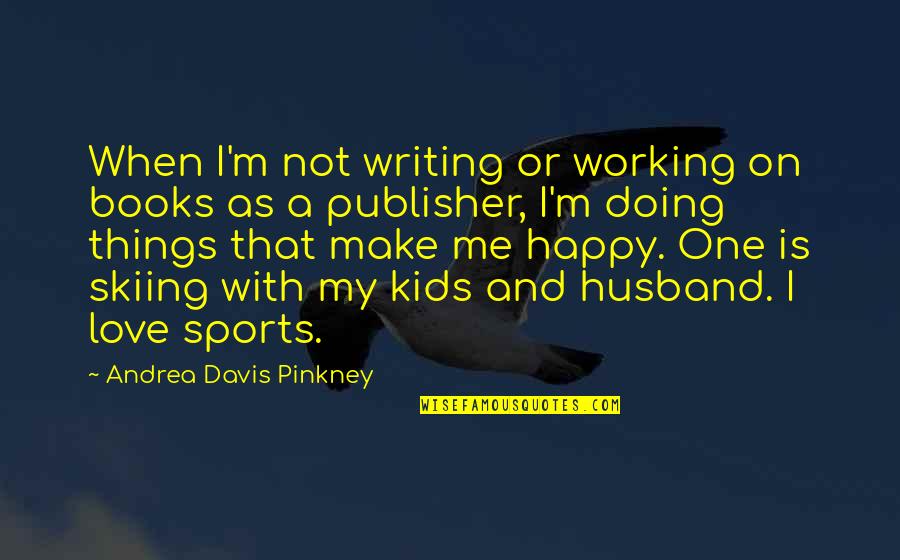 When I'm not writing or working on books as a publisher, I'm doing things that make me happy. One is skiing with my kids and husband. I love sports.
—
Andrea Davis Pinkney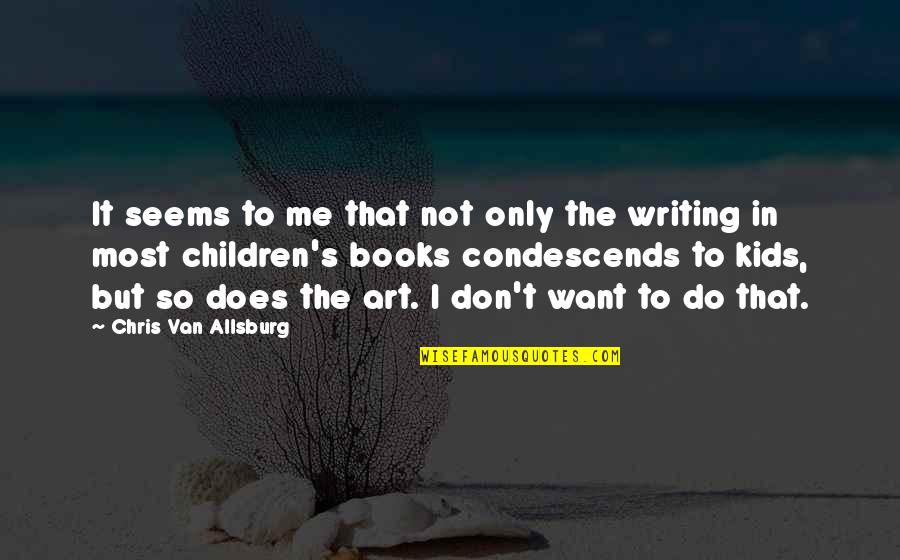 It seems to me that not only the writing in most children's books condescends to kids, but so does the art. I don't want to do that.
—
Chris Van Allsburg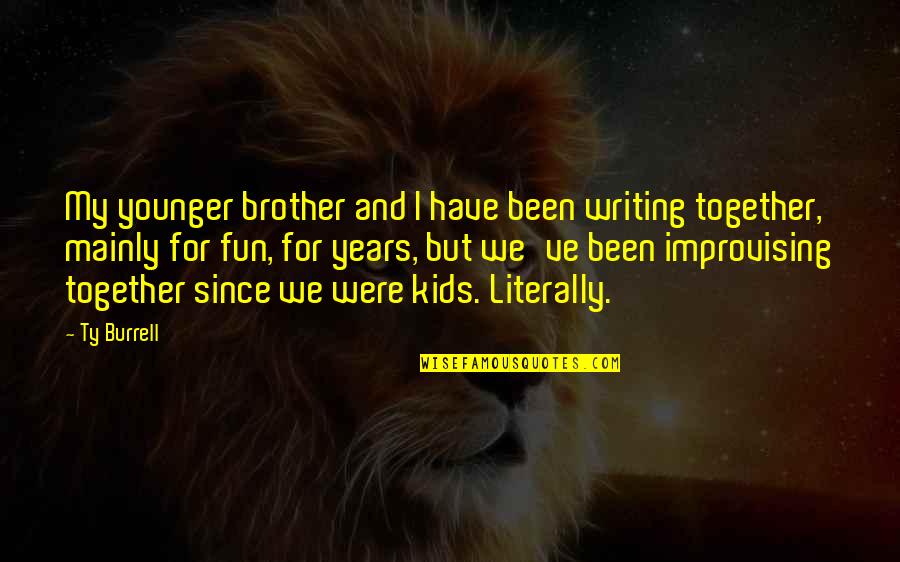 My younger brother and I have been writing together, mainly for fun, for years, but we've been improvising together since we were kids. Literally. —
Ty Burrell
Sure, it's simple
writing for kids
... just as simple as bringing them up. —
Ursula K. Le Guin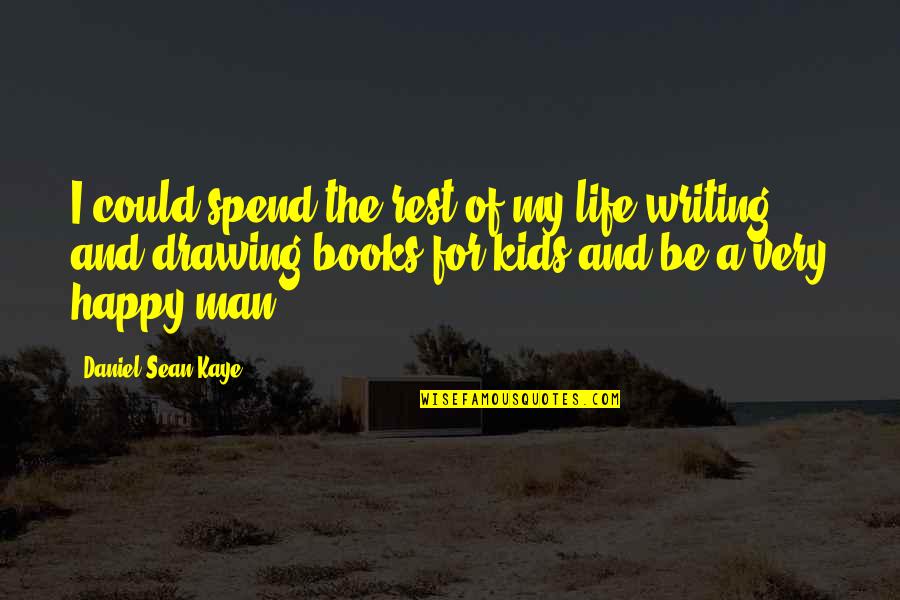 I could spend the rest of my life writing and drawing books for kids and be a very happy man. —
Daniel Sean Kaye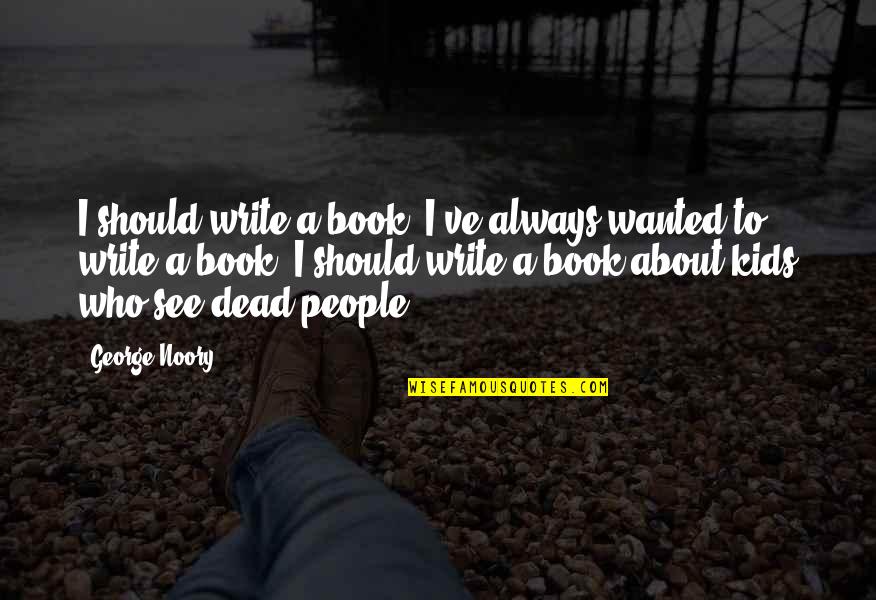 I should write a book. I've always wanted to write a book. I should write a book about kids who see dead people. —
George Noory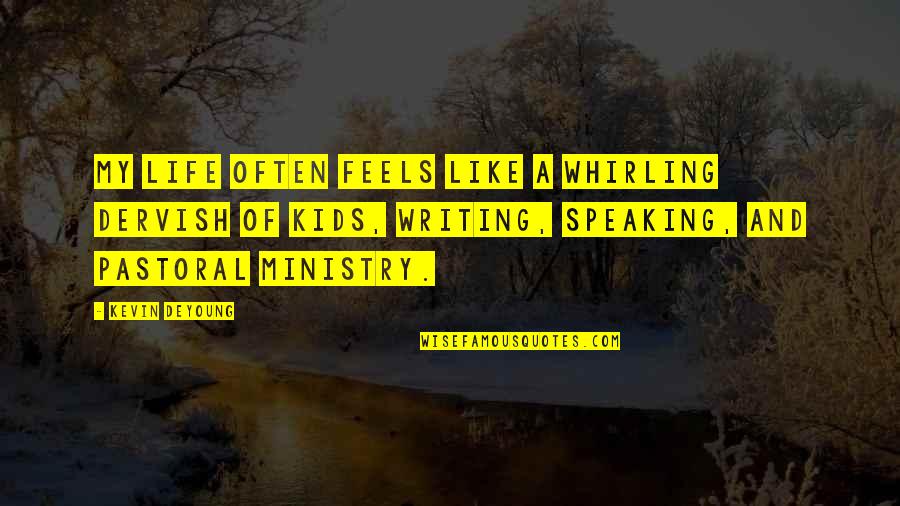 My life often feels like a whirling dervish of kids, writing, speaking, and pastoral ministry. —
Kevin DeYoung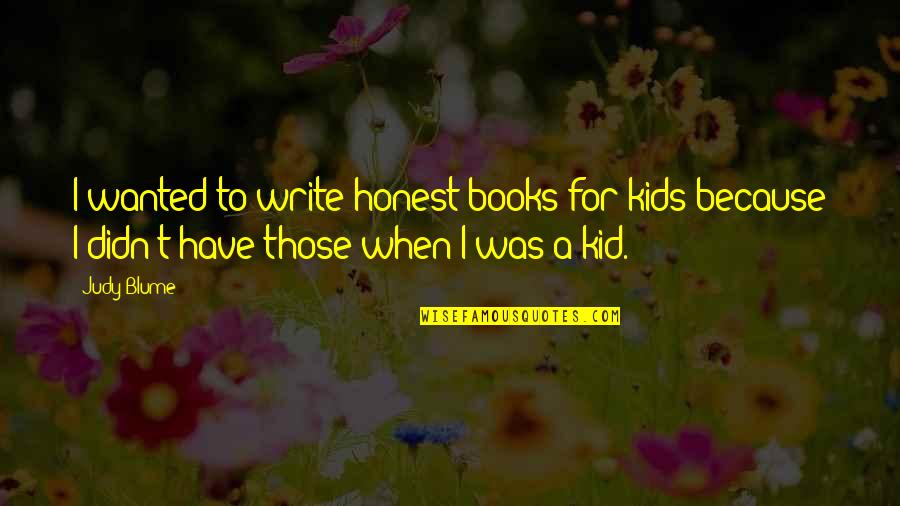 I wanted to write honest books for kids because I didn't have those when I was a kid. —
Judy Blume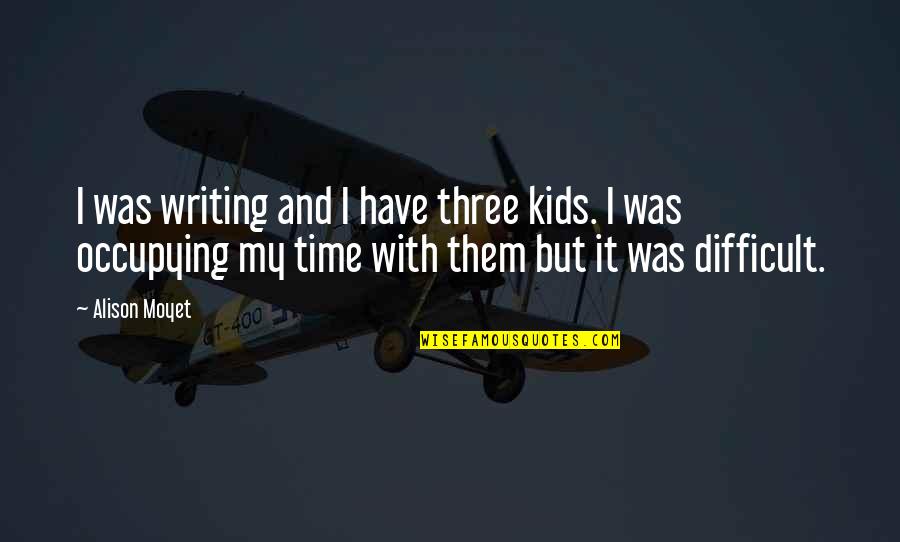 I was writing and I have three kids. I was occupying my time with them but it was difficult. —
Alison Moyet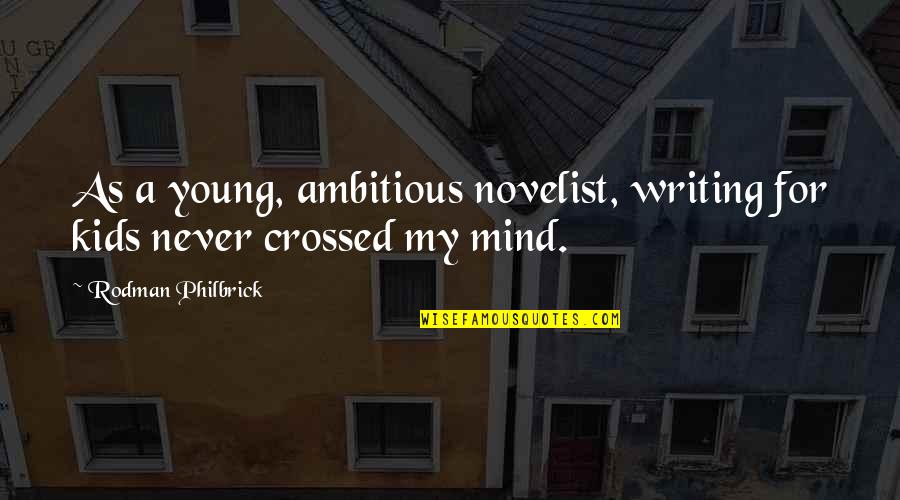 As a young, ambitious novelist,
writing for kids
never crossed my mind. —
Rodman Philbrick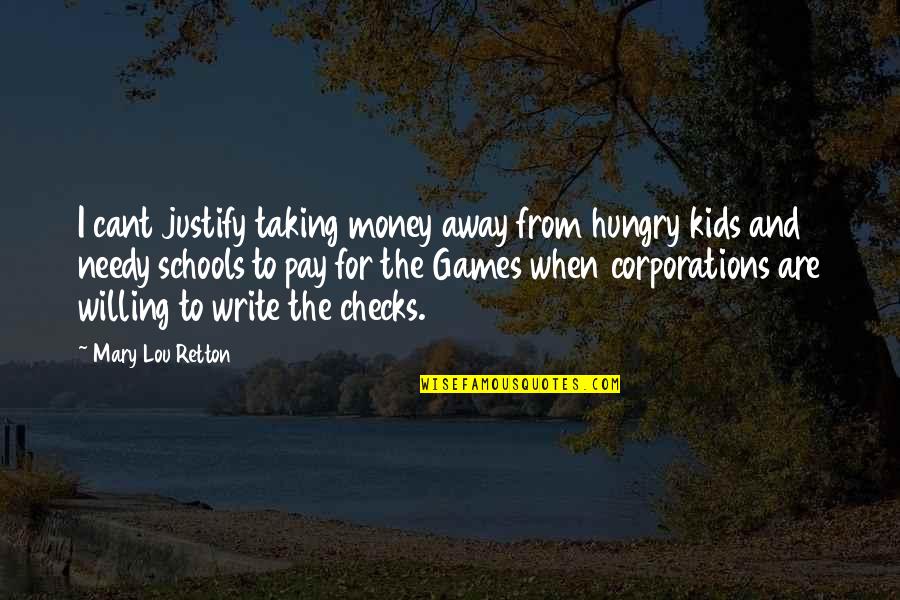 I cant justify taking money away from hungry kids and needy schools to pay for the Games when corporations are willing to write the checks. —
Mary Lou Retton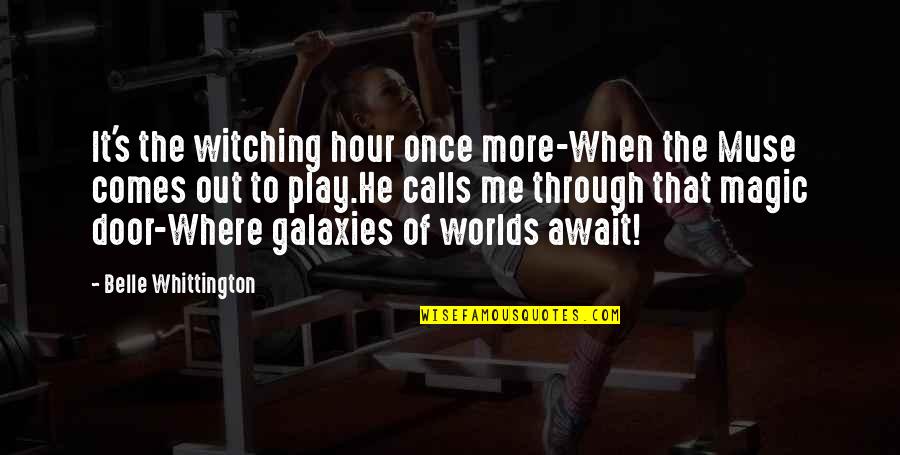 It's the witching hour once more-
When the Muse comes out to play.
He calls me through that magic door-
Where galaxies of worlds await! —
Belle Whittington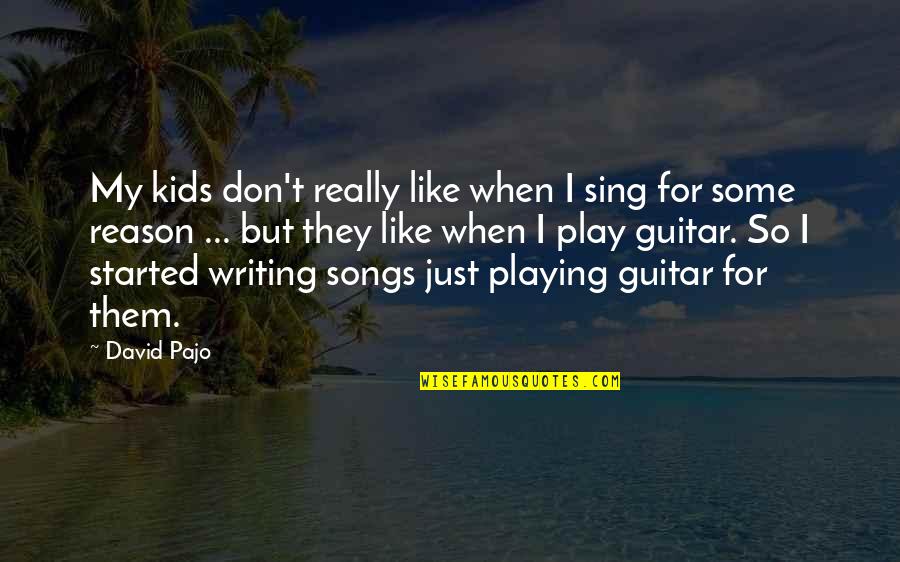 My kids don't really like when I sing for some reason ... but they like when I play guitar. So I started writing songs just playing guitar for them. —
David Pajo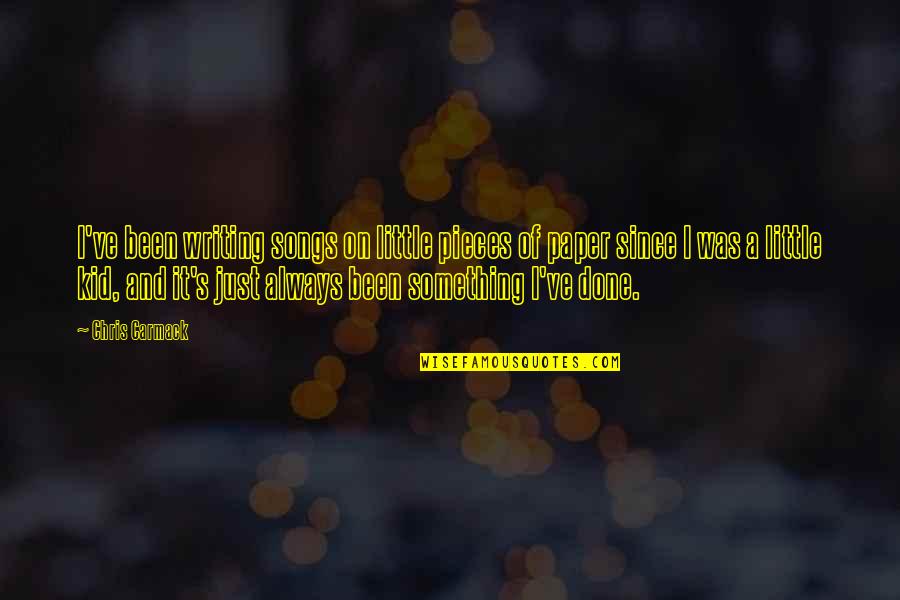 I've been writing songs on little pieces of paper since I was a little kid, and it's just always been something I've done. —
Chris Carmack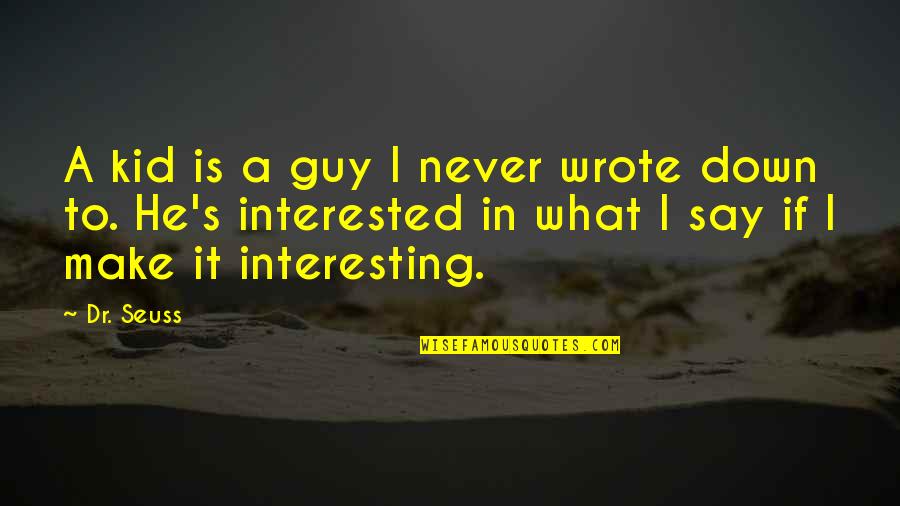 A kid is a guy I never wrote down to. He's interested in what I say if I make it interesting. —
Dr. Seuss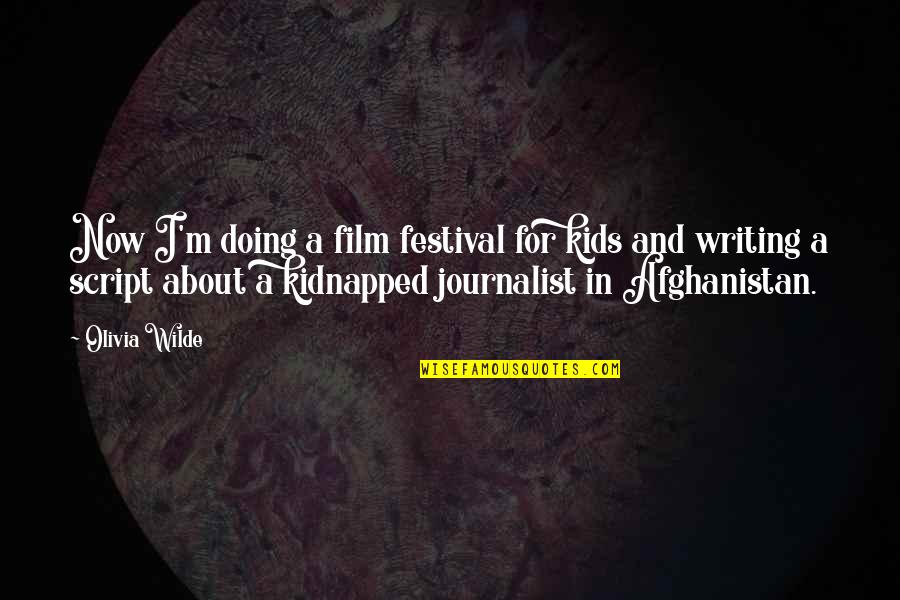 Now I'm doing a film festival for kids and writing a script about a kidnapped journalist in Afghanistan. —
Olivia Wilde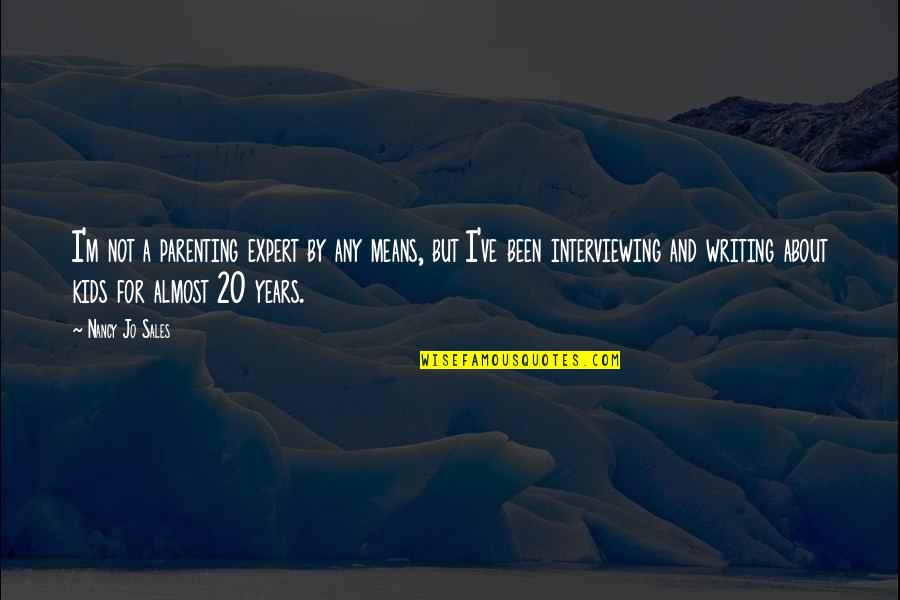 I'm not a parenting expert by any means, but I've been interviewing and writing about kids for almost 20 years. —
Nancy Jo Sales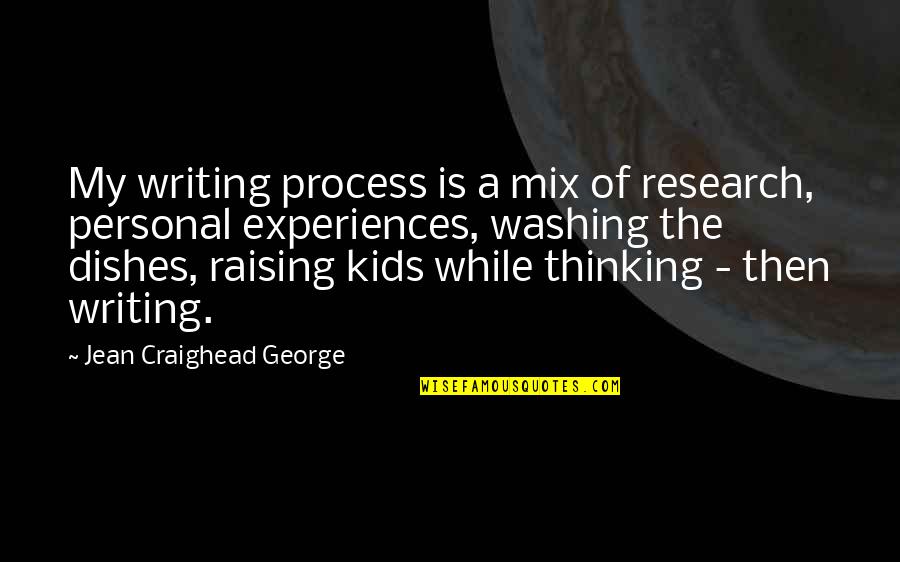 My writing process is a mix of research, personal experiences, washing the dishes, raising kids while thinking - then writing. —
Jean Craighead George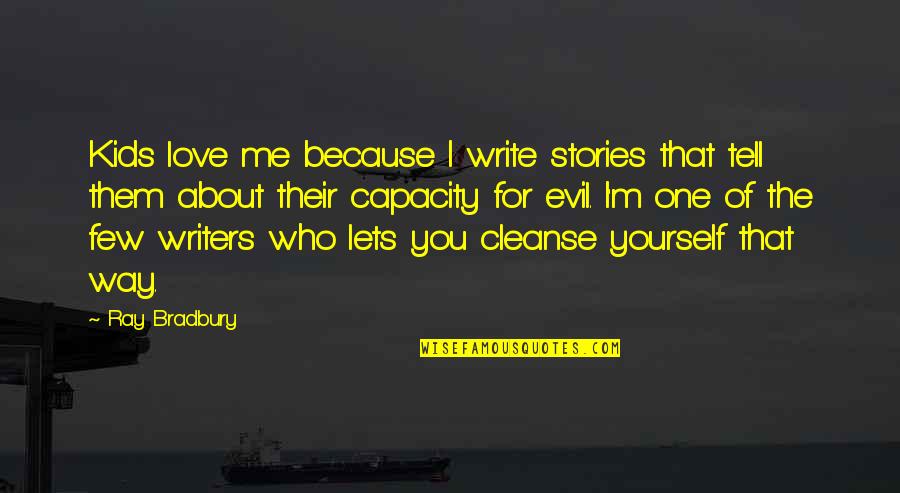 Kids love me because I write stories that tell them about their capacity for evil. I'm one of the few writers who lets you cleanse yourself that way. —
Ray Bradbury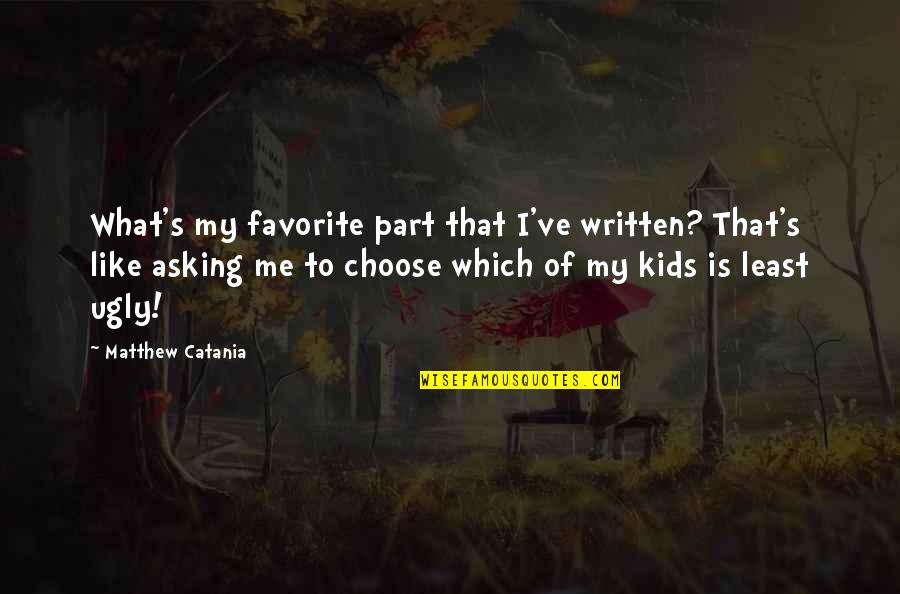 What's my favorite part that I've written? That's like asking me to choose which of my kids is least ugly! —
Matthew Catania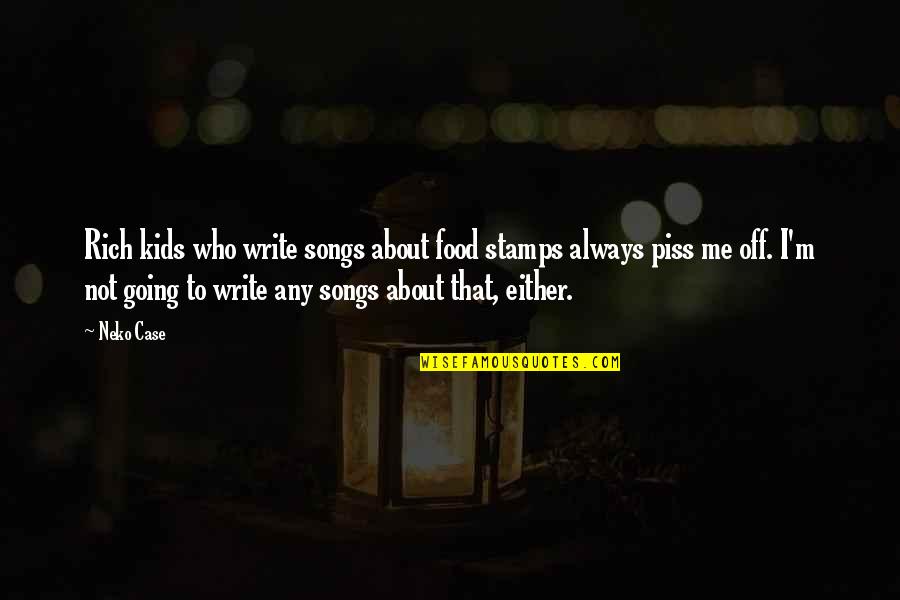 Rich kids who write songs about food stamps always piss me off. I'm not going to write any songs about that, either. —
Neko Case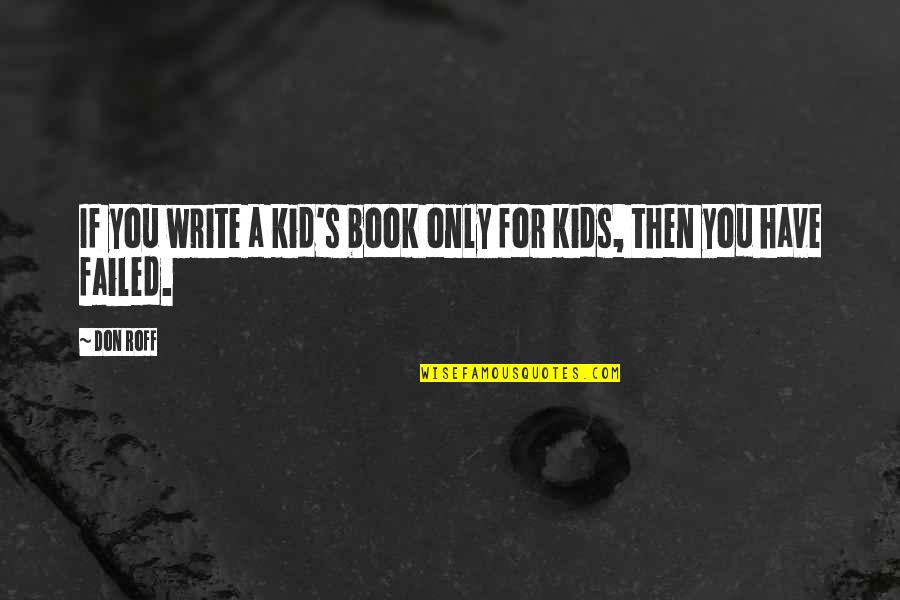 If you write a kid's book only for kids, then you have failed. —
Don Roff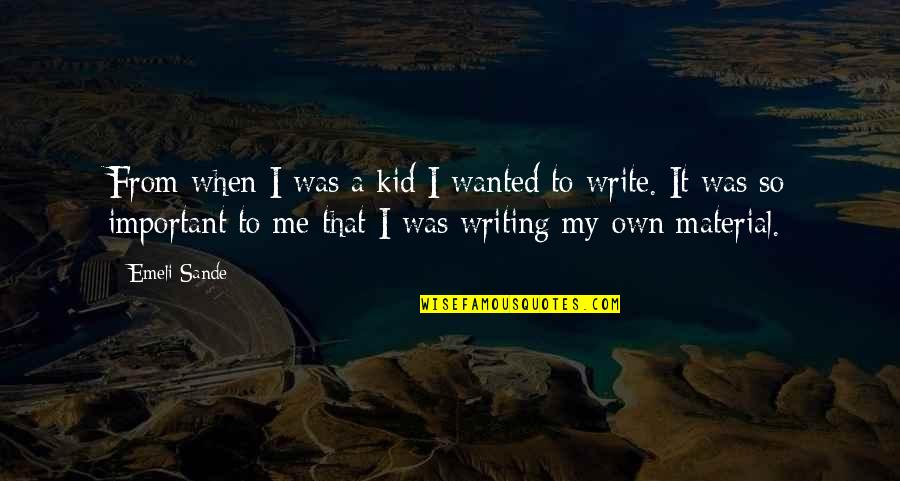 From when I was a kid I wanted to write. It was so important to me that I was writing my own material. —
Emeli Sande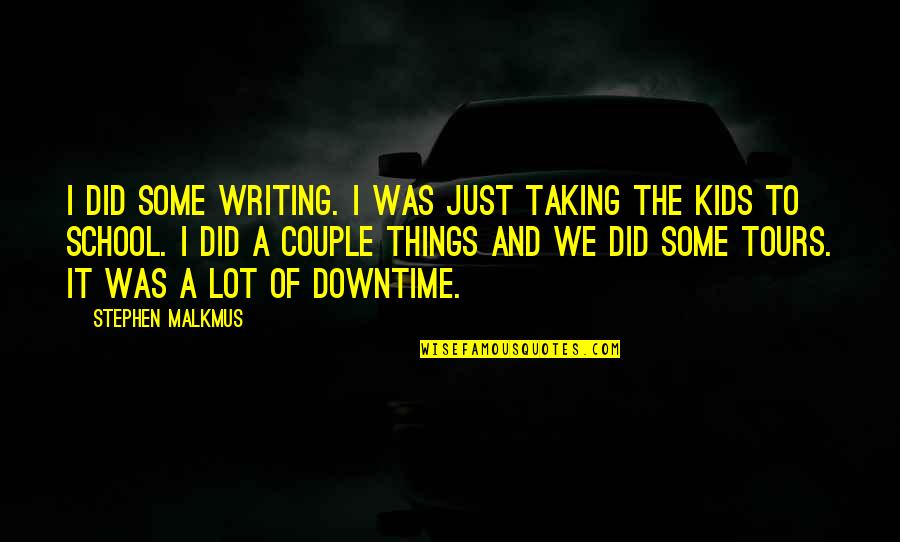 I did some writing. I was just taking the kids to school. I did a couple things and we did some tours. It was a lot of downtime. —
Stephen Malkmus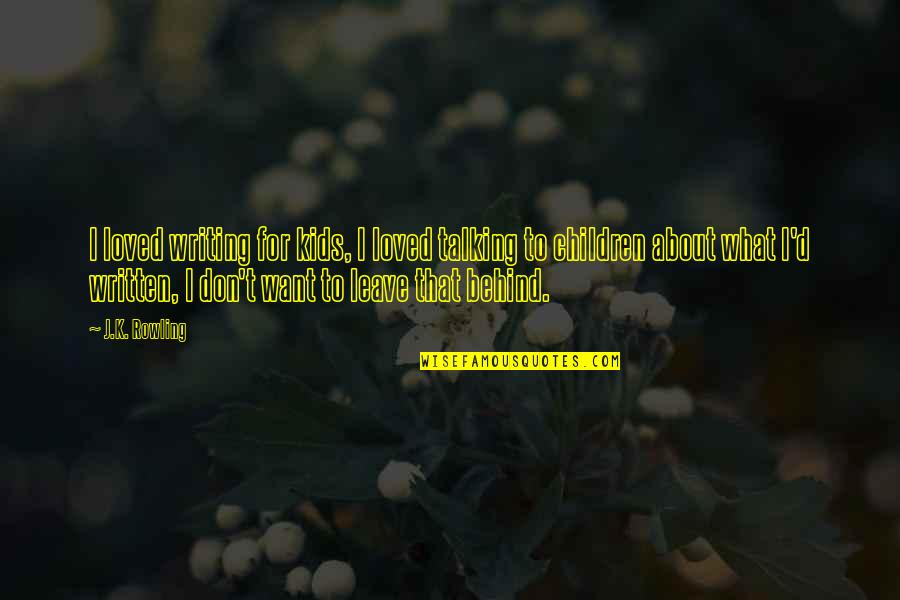 I loved
writing for kids
, I loved talking to children about what I'd written, I don't want to leave that behind. —
J.K. Rowling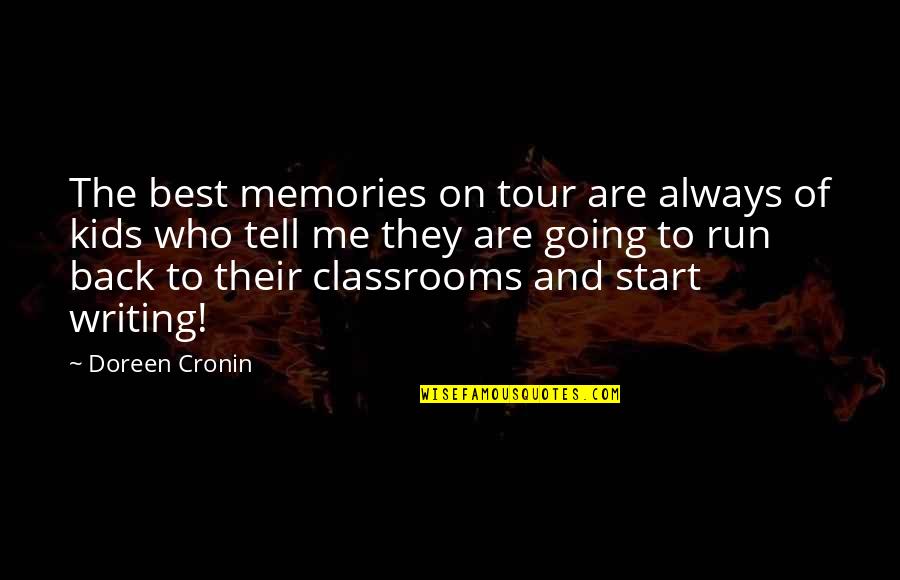 The best memories on tour are always of kids who tell me they are going to run back to their classrooms and start writing! —
Doreen Cronin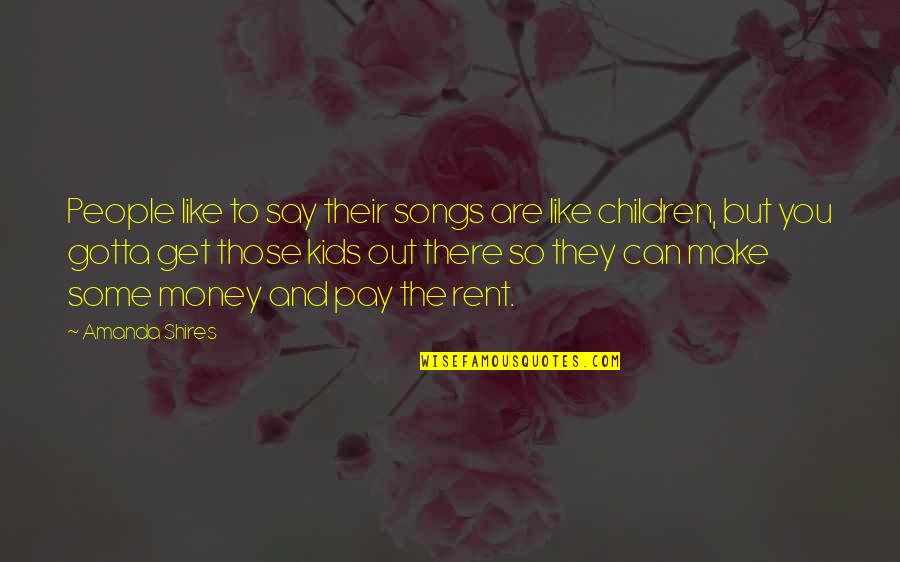 People like to say their songs are like children, but you gotta get those kids out there so they can make some money and pay the rent. —
Amanda Shires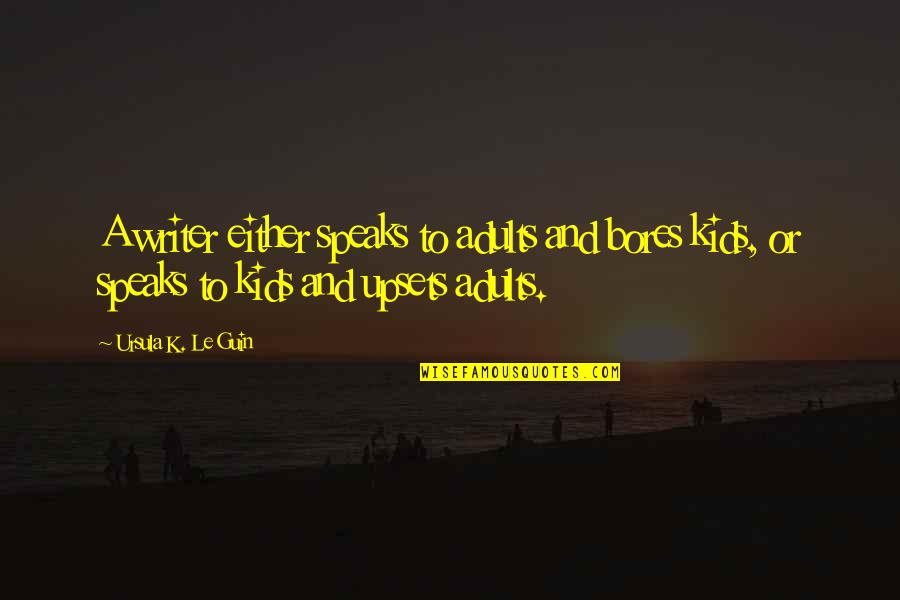 A writer either speaks to adults and bores kids, or speaks to kids and upsets adults. —
Ursula K. Le Guin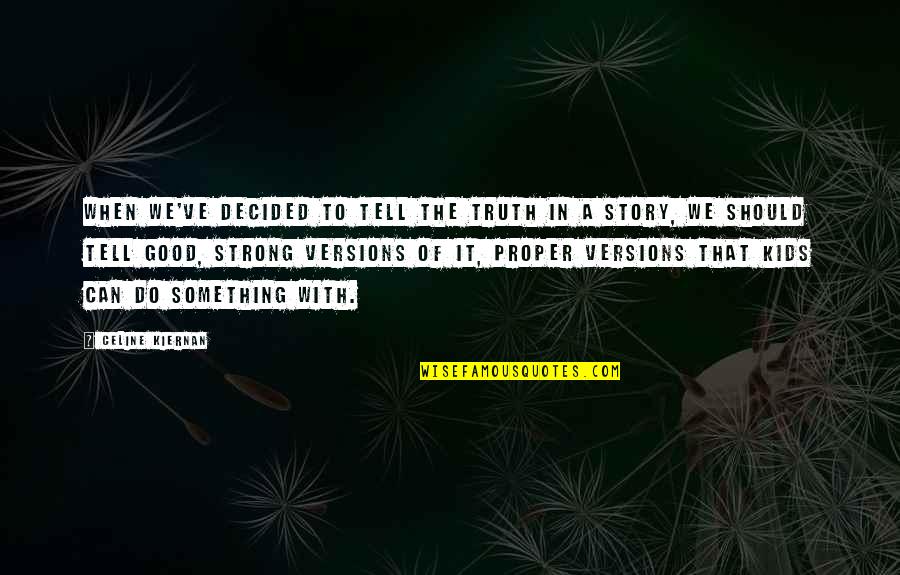 When we've decided to tell the truth in a story, we should tell good, strong versions of it, proper versions that kids can do something with. —
Celine Kiernan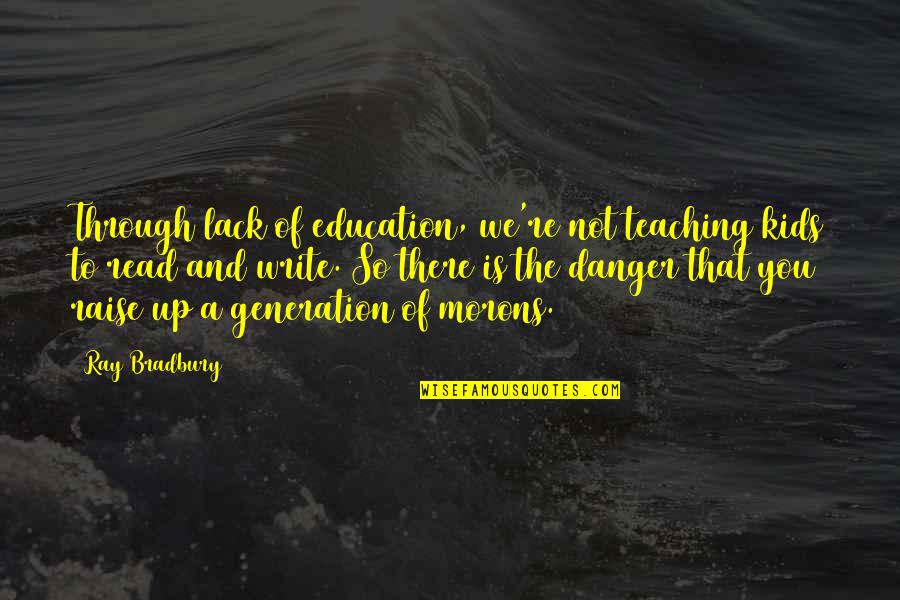 Through lack of education, we're not teaching kids to read and write. So there is the danger that you raise up a generation of morons. —
Ray Bradbury
He reflected. 'I know a lot of different kids of people; what I want is to show each of them how the others really are. You hear so many lies! —
Simone De Beauvoir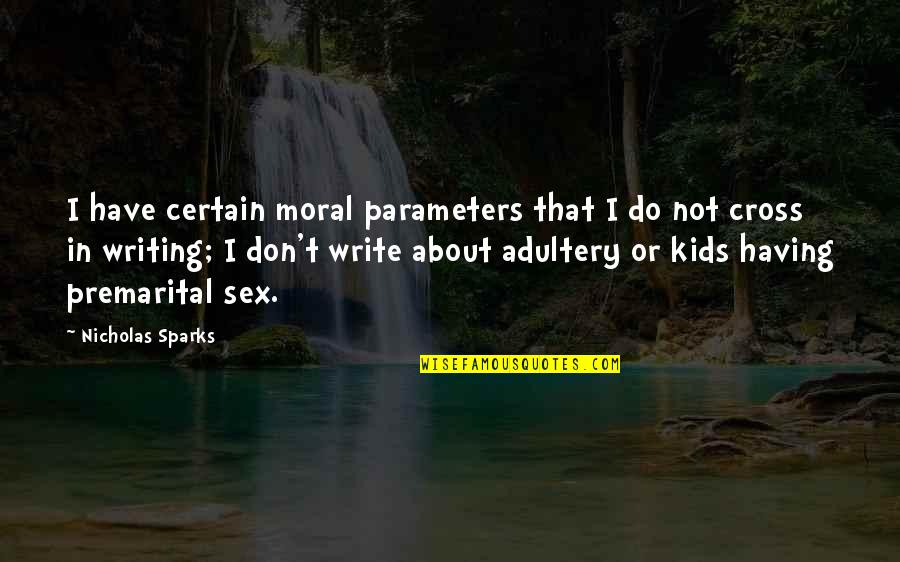 I have certain moral parameters that I do not cross in writing; I don't write about adultery or kids having premarital sex. —
Nicholas Sparks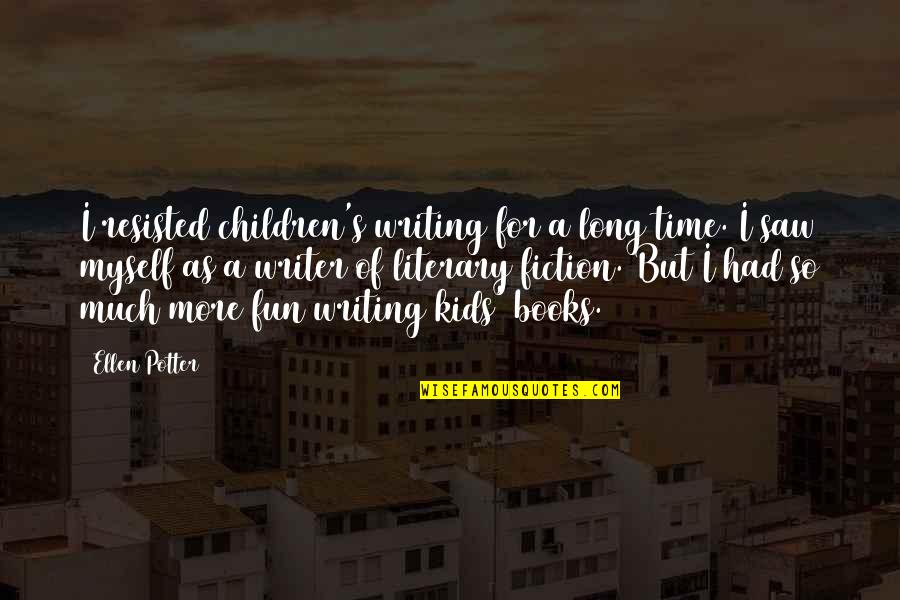 I resisted children's writing for a long time. I saw myself as a writer of literary fiction. But I had so much more fun writing kids' books. —
Ellen Potter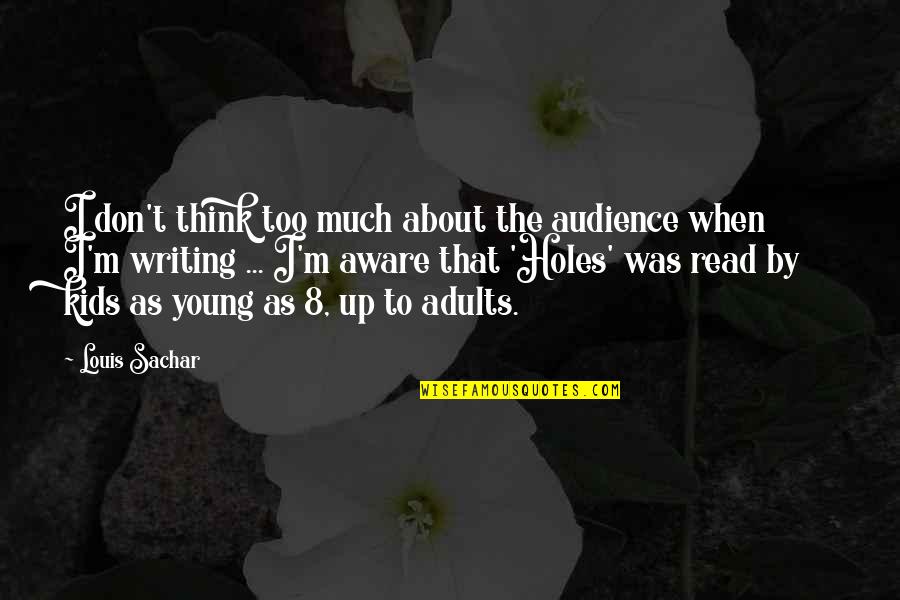 I don't think too much about the audience when I'm writing ... I'm aware that 'Holes' was read by kids as young as 8, up to adults. —
Louis Sachar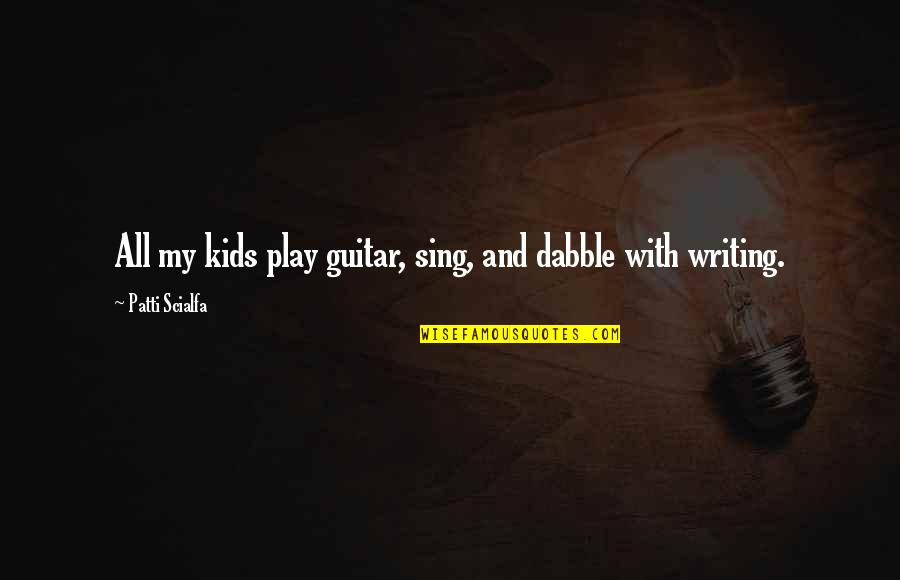 All my kids play guitar, sing, and dabble with writing. —
Patti Scialfa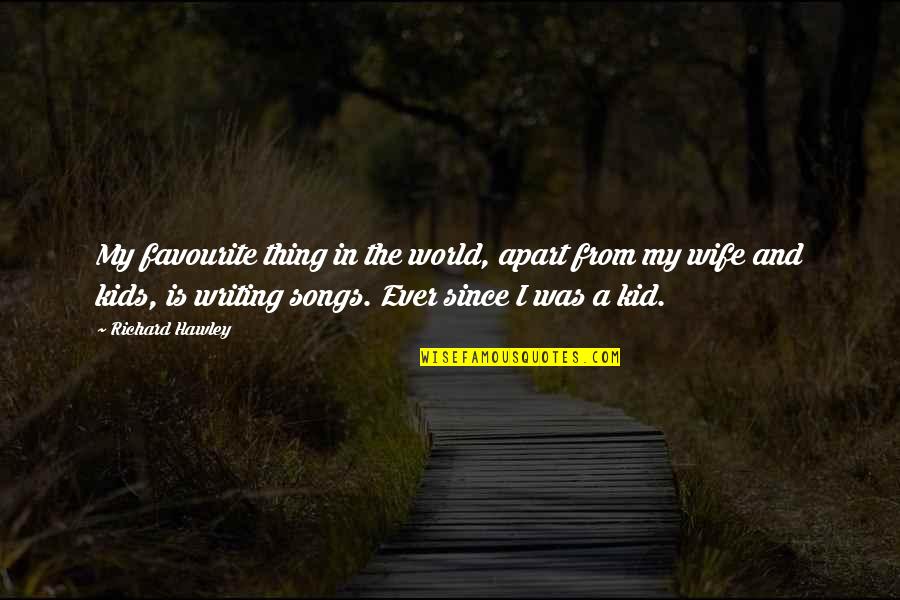 My favourite thing in the world, apart from my wife and kids, is writing songs. Ever since I was a kid. —
Richard Hawley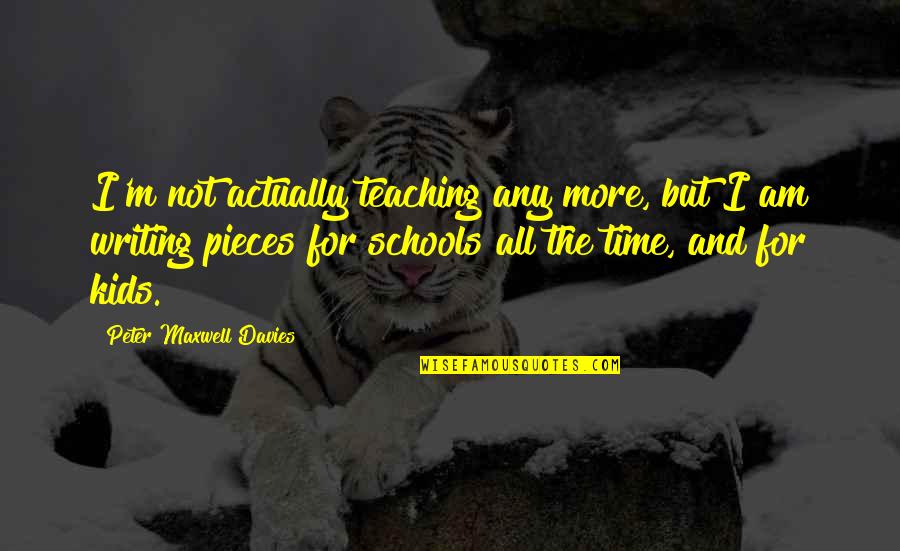 I'm not actually teaching any more, but I am writing pieces for schools all the time, and for kids. —
Peter Maxwell Davies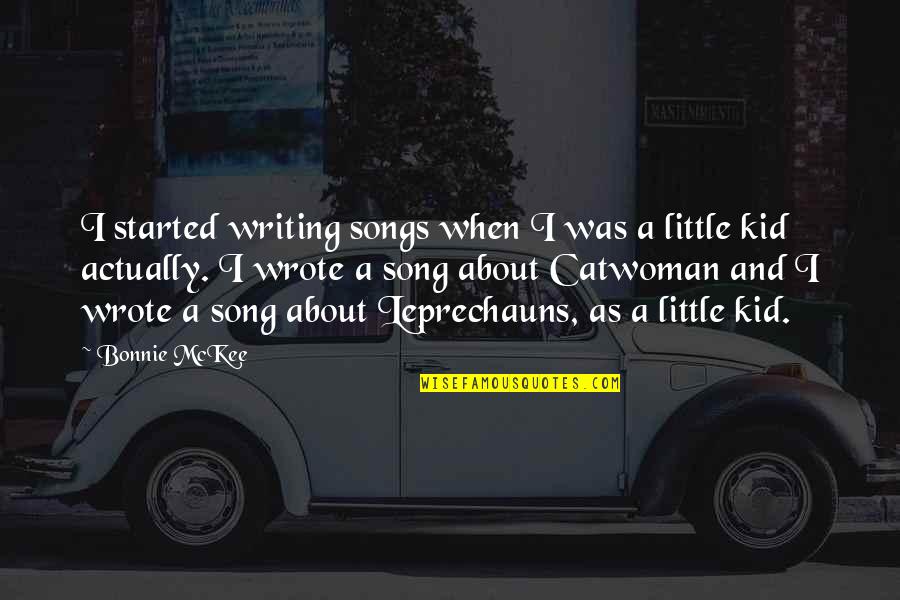 I started writing songs when I was a little kid actually. I wrote a song about Catwoman and I wrote a song about Leprechauns, as a little kid. —
Bonnie McKee