World Revolves Around You Quotes
Collection of top 18 famous quotes about World Revolves Around You
World Revolves Around You Quotes & Sayings
Happy to read and share the best inspirational World Revolves Around You quotes, sayings and quotations on Wise Famous Quotes.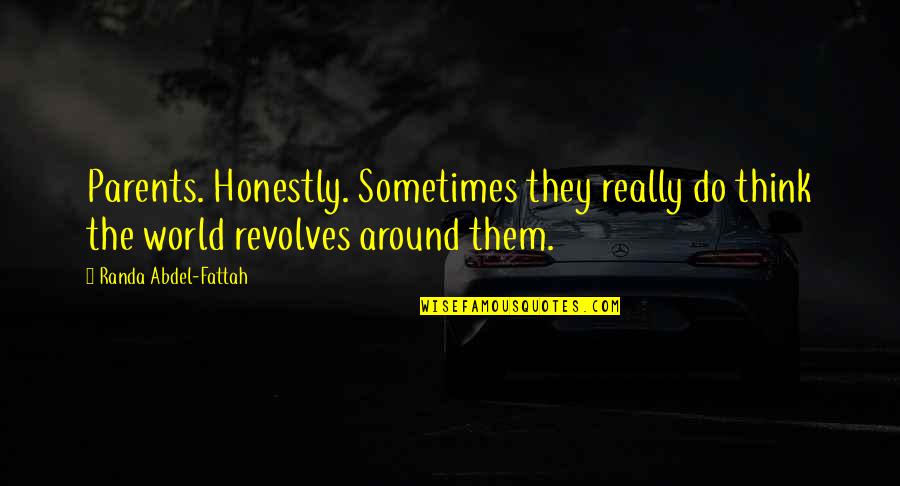 Parents. Honestly. Sometimes they really do think the world revolves around them.
—
Randa Abdel-Fattah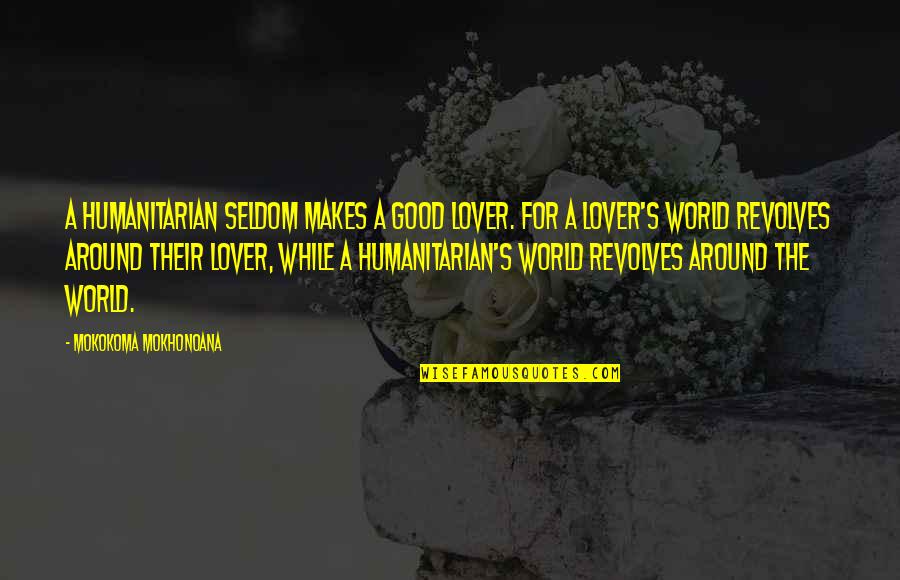 A humanitarian seldom makes a good lover. For a lover's world revolves around their lover, while a humanitarian's world revolves around the world.
—
Mokokoma Mokhonoana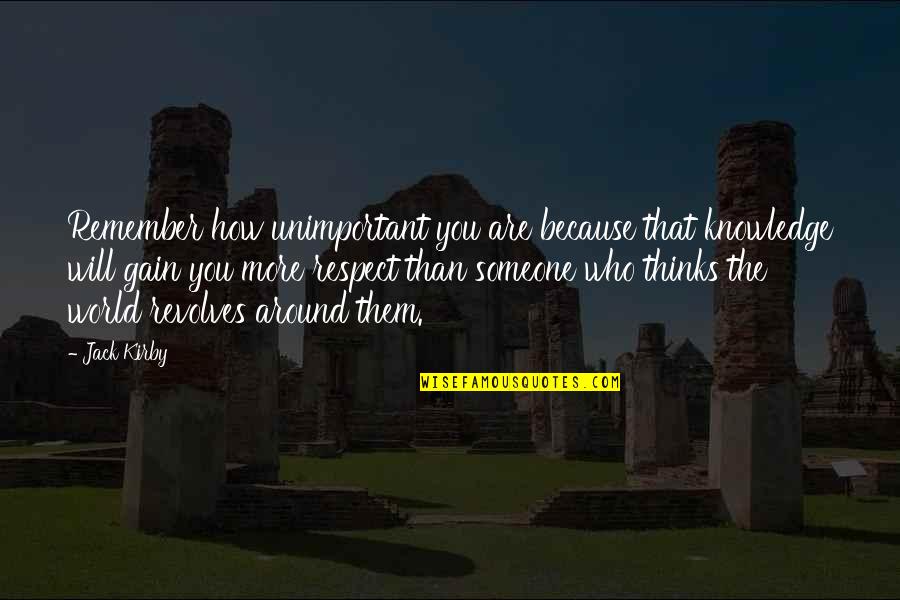 Remember how unimportant you are because that knowledge will gain you more respect than someone who thinks the world revolves around them.
—
Jack Kirby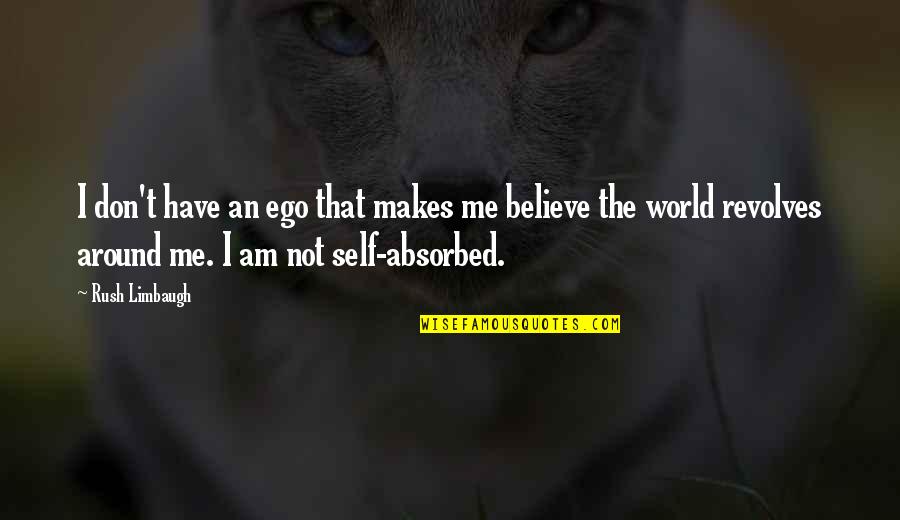 I don't have an ego that makes me believe the world revolves around me. I am not self-absorbed. —
Rush Limbaugh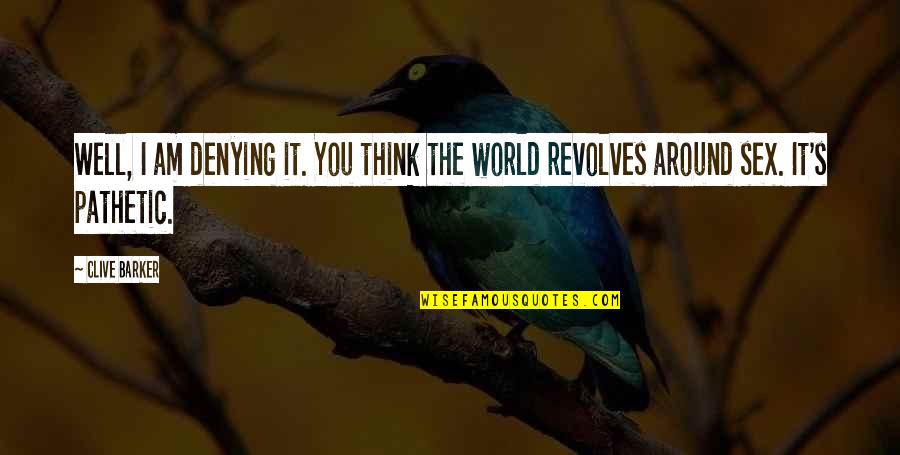 Well, I am denying it. You think the world revolves around sex. It's pathetic. —
Clive Barker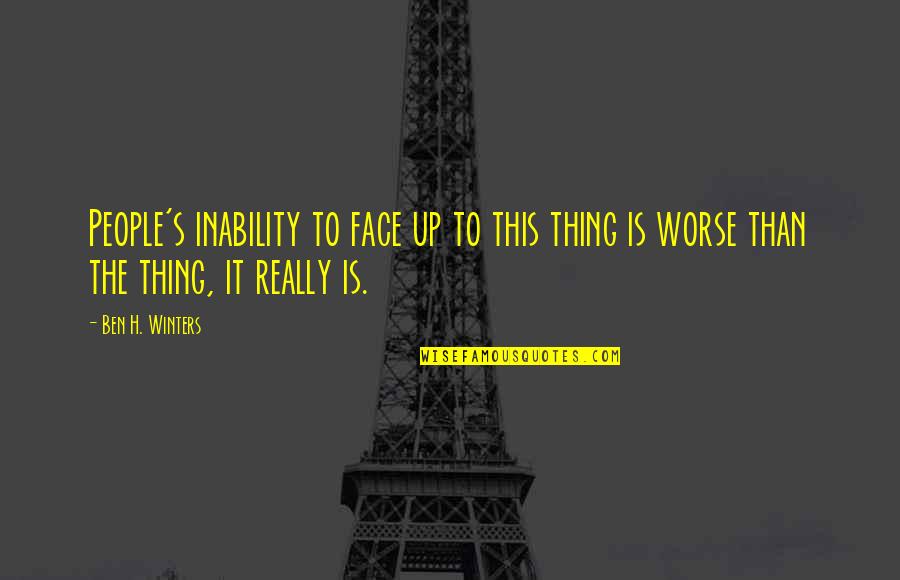 People's inability to face up to this thing is worse than the thing, it really is. —
Ben H. Winters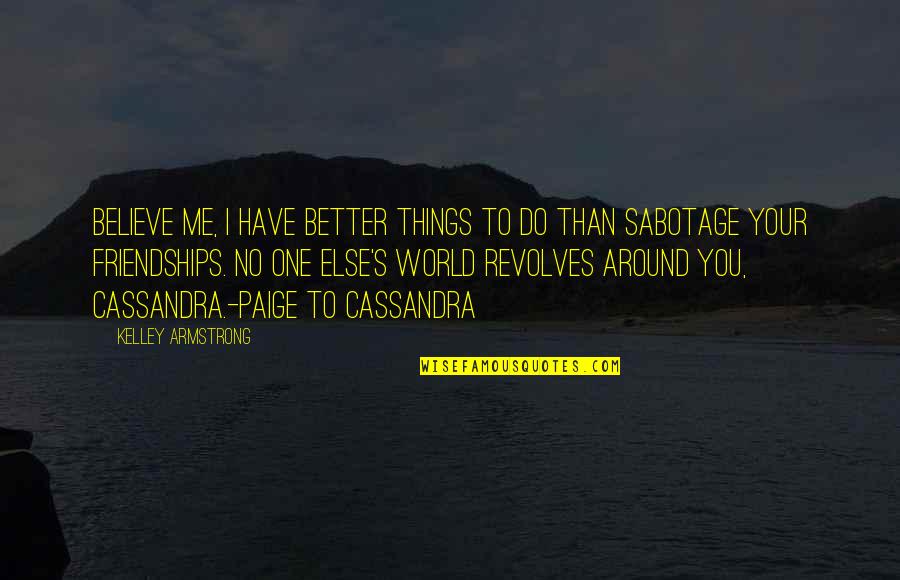 Believe me, I have better things to do than sabotage your friendships. No one else's
world revolves around you
, Cassandra.
-Paige to Cassandra —
Kelley Armstrong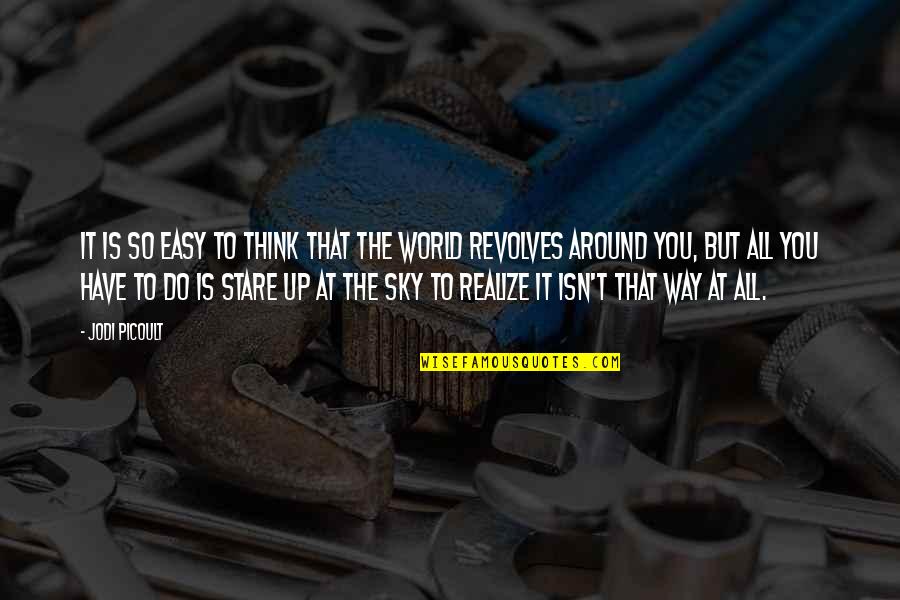 It is so easy to think that the
world revolves around you
, but all you have to do is stare up at the sky to realize it isn't that way at all. —
Jodi Picoult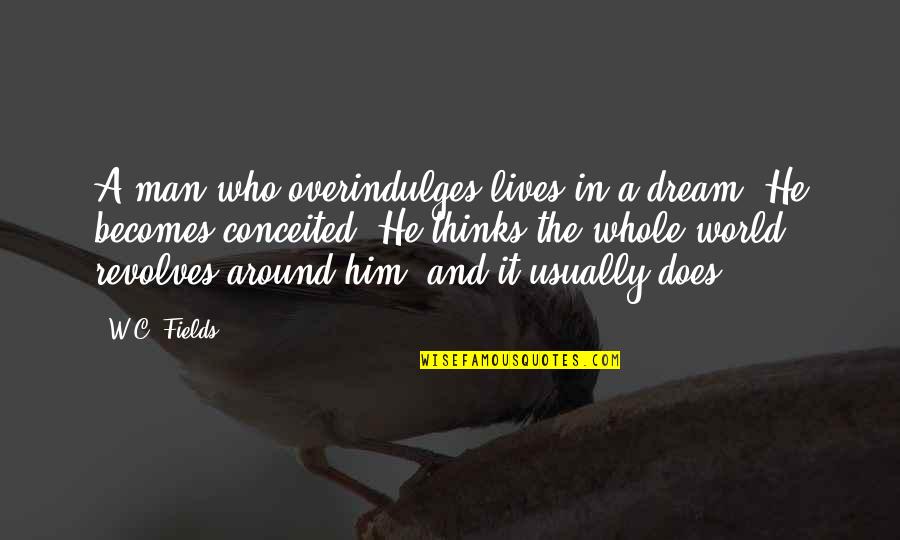 A man who overindulges lives in a dream. He becomes conceited. He thinks the whole world revolves around him; and it usually does. —
W.C. Fields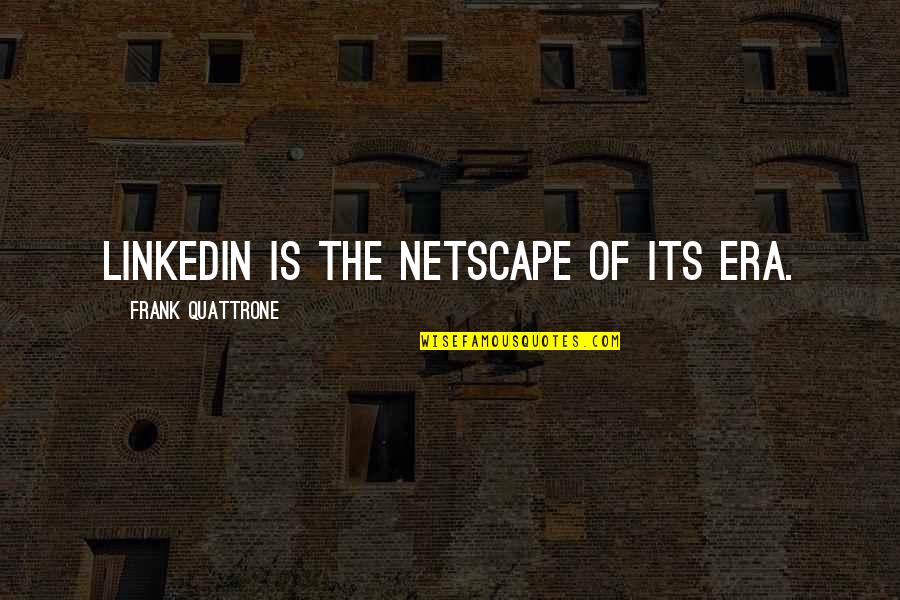 LinkedIn is the Netscape of its era. —
Frank Quattrone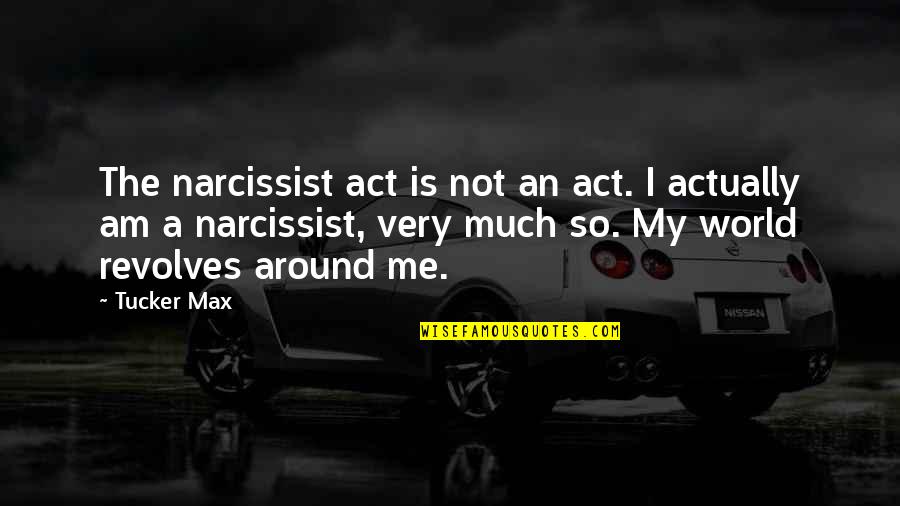 The narcissist act is not an act. I actually am a narcissist, very much so. My world revolves around me. —
Tucker Max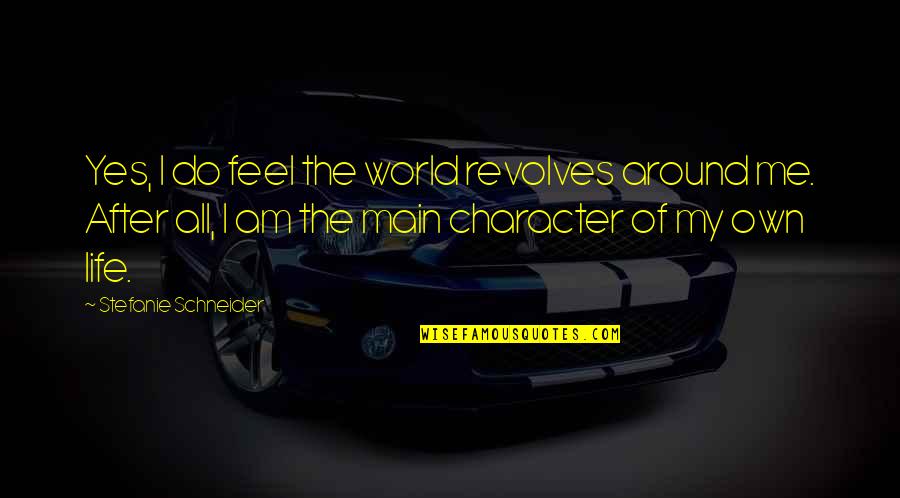 Yes, I do feel the world revolves around me. After all, I am the main character of my own life. —
Stefanie Schneider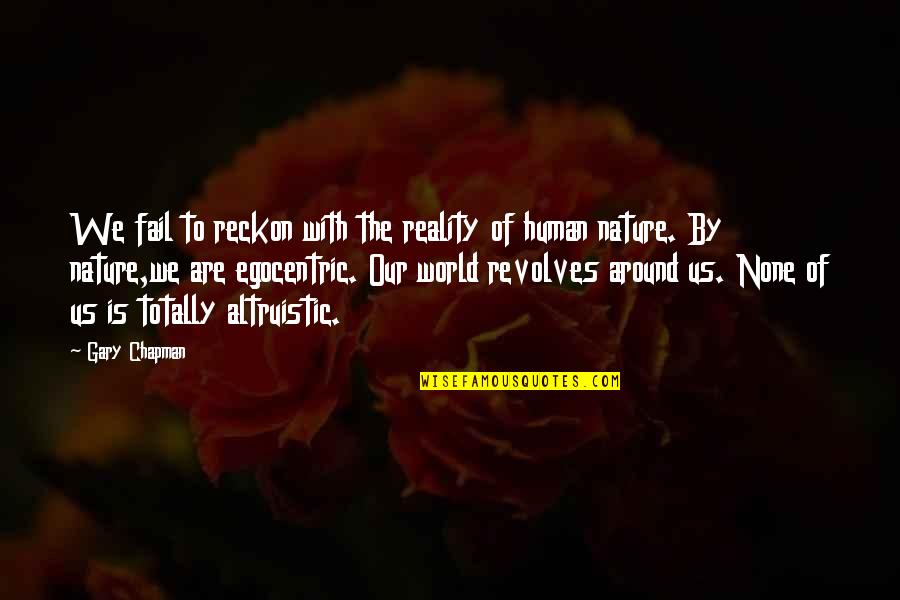 We fail to reckon with the reality of human nature. By nature,we are egocentric. Our world revolves around us. None of us is totally altruistic. —
Gary Chapman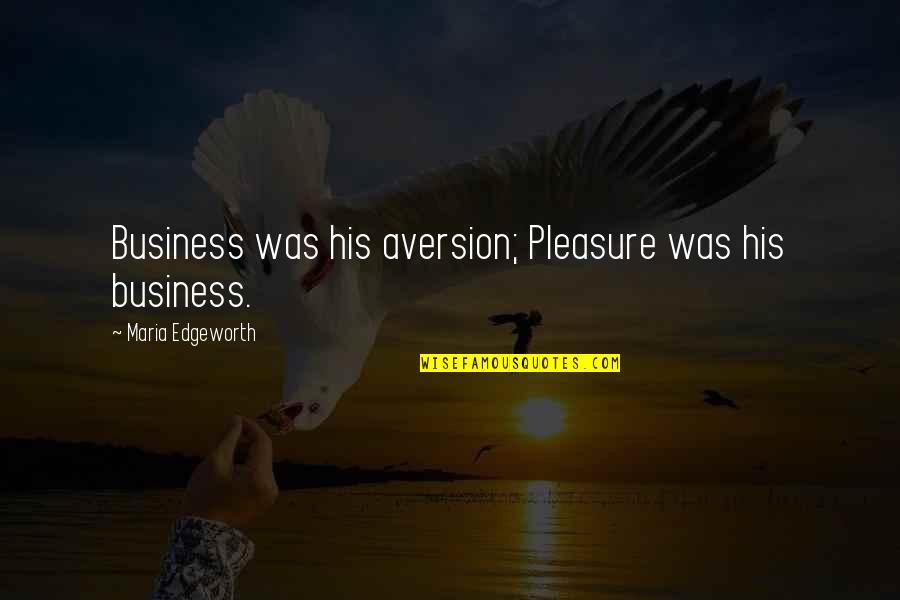 Business was his aversion; Pleasure was his business. —
Maria Edgeworth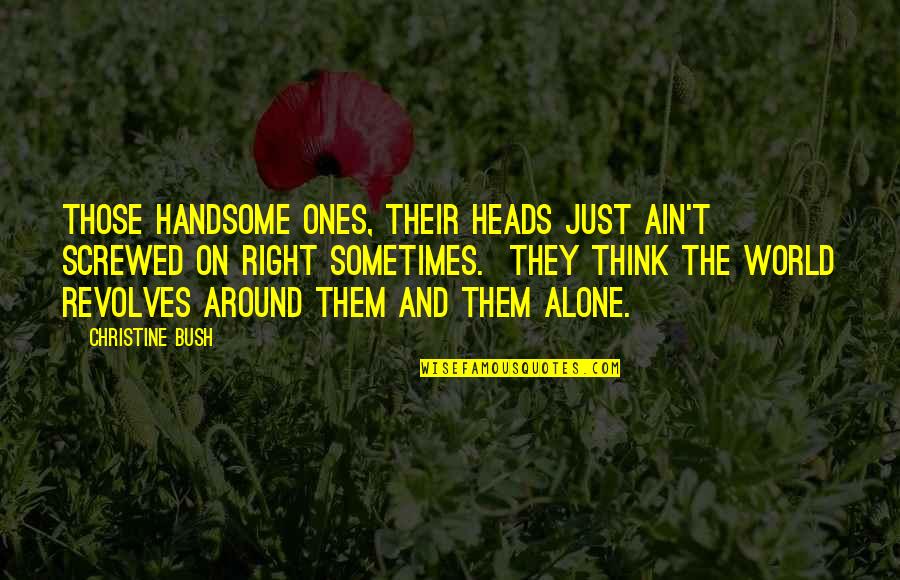 Those handsome ones, their heads just ain't screwed on right sometimes. They think the world revolves around them and them alone. —
Christine Bush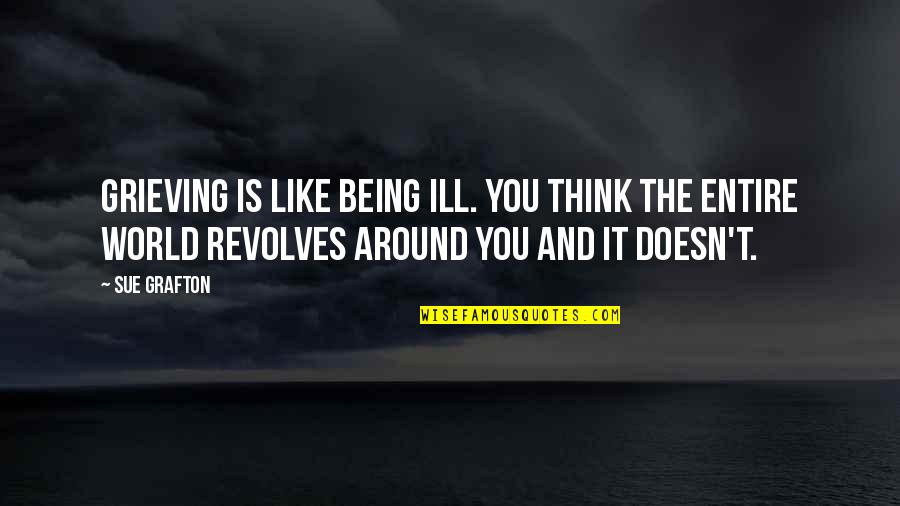 Grieving is like being ill. You think the entire
world revolves around you
and it doesn't. —
Sue Grafton