Words That Matter Quotes
Collection of top 33 famous quotes about Words That Matter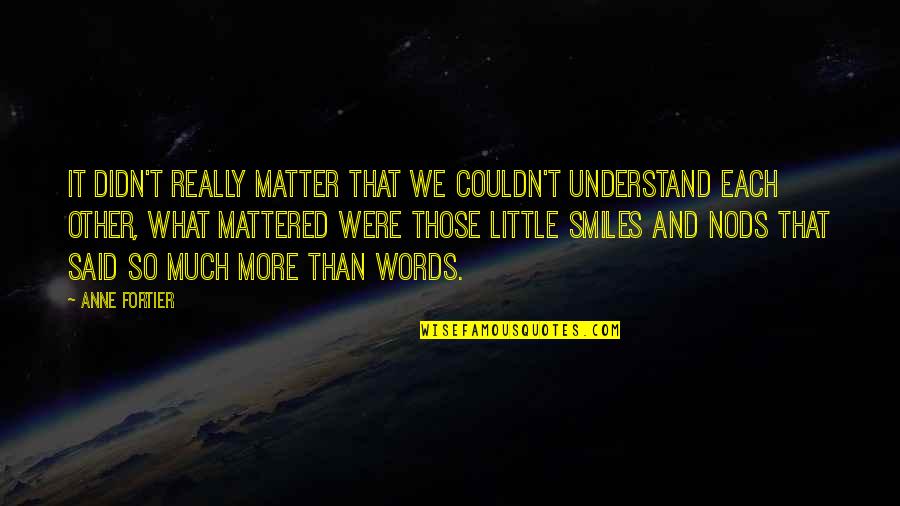 It didn't really matter that we couldn't understand each other, what mattered were those little smiles and nods that said so much more than words.
—
Anne Fortier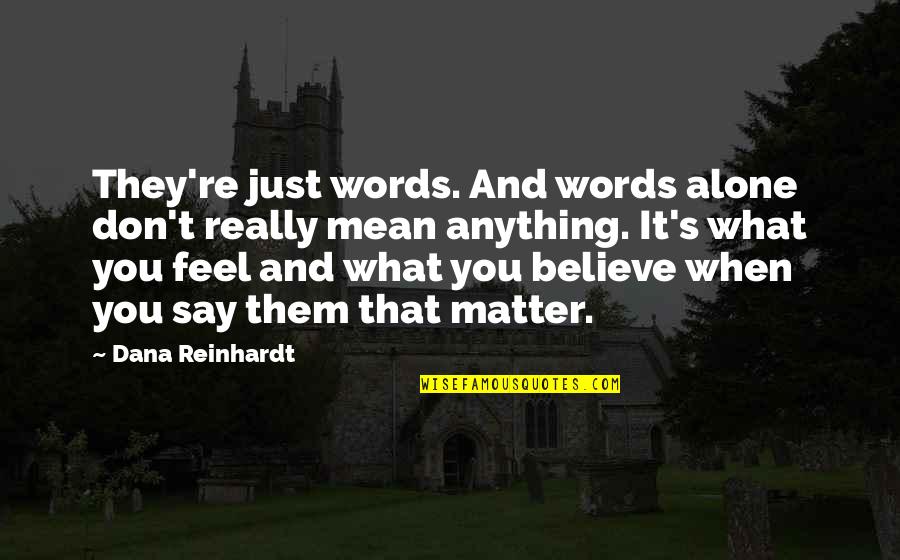 They're just words. And words alone don't really mean anything. It's what you feel and what you believe when you say them that matter.
—
Dana Reinhardt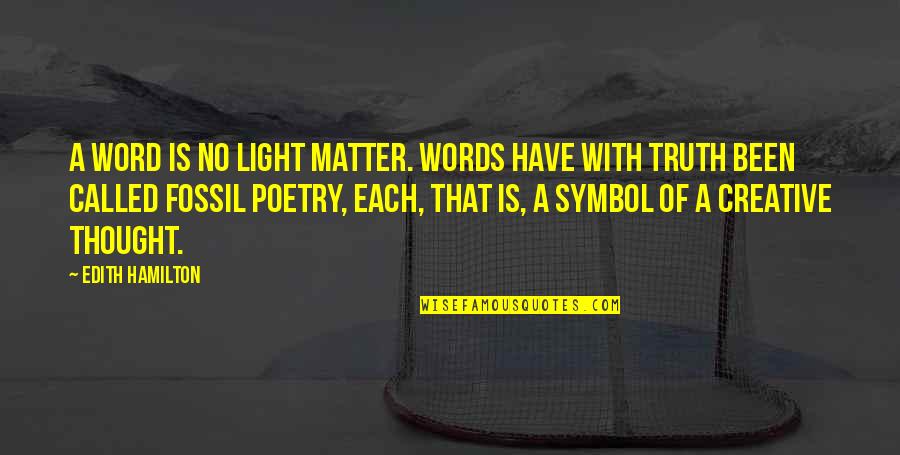 A word is no light matter. Words have with truth been called fossil poetry, each, that is, a symbol of a creative thought.
—
Edith Hamilton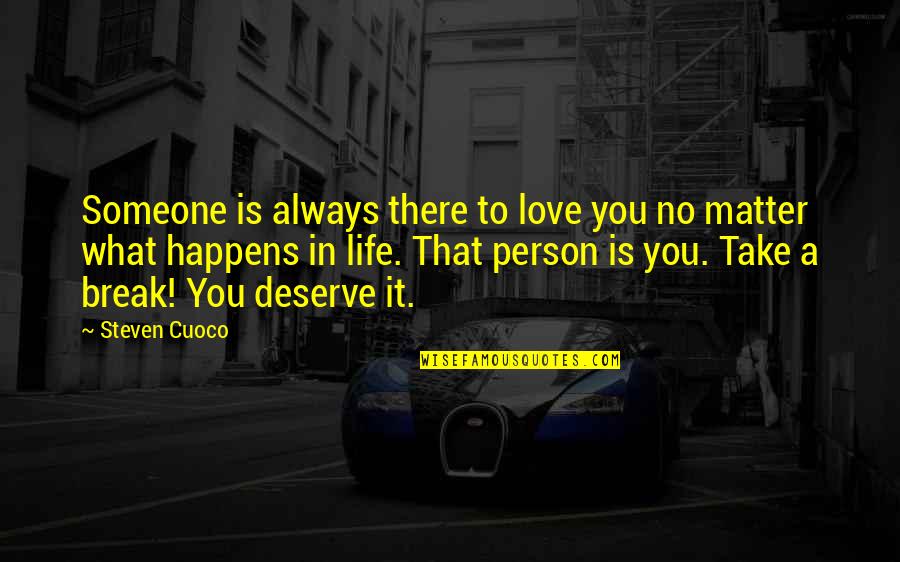 Someone is always there to love you no matter what happens in life. That person is you. Take a break! You deserve it.
—
Steven Cuoco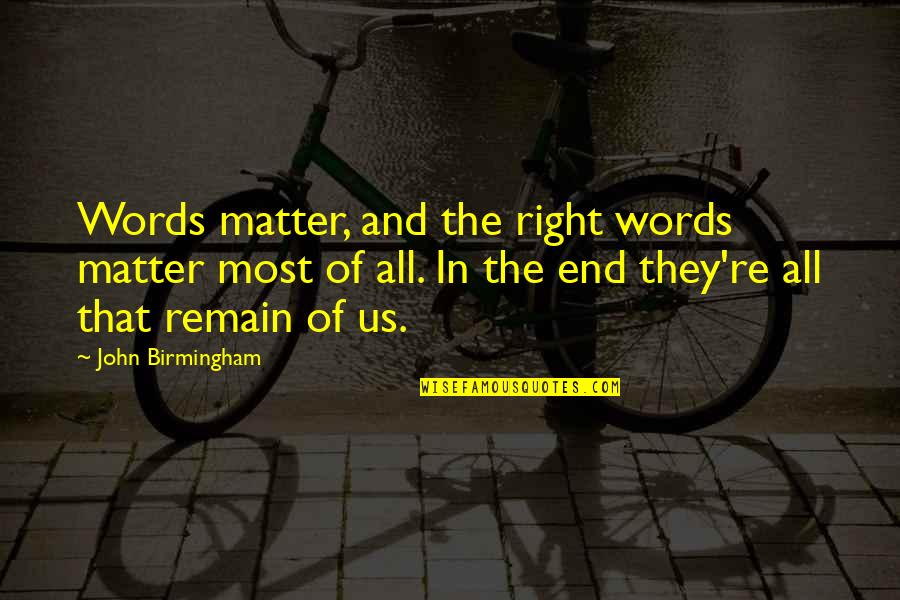 Words matter, and the right words matter most of all. In the end they're all that remain of us.
—
John Birmingham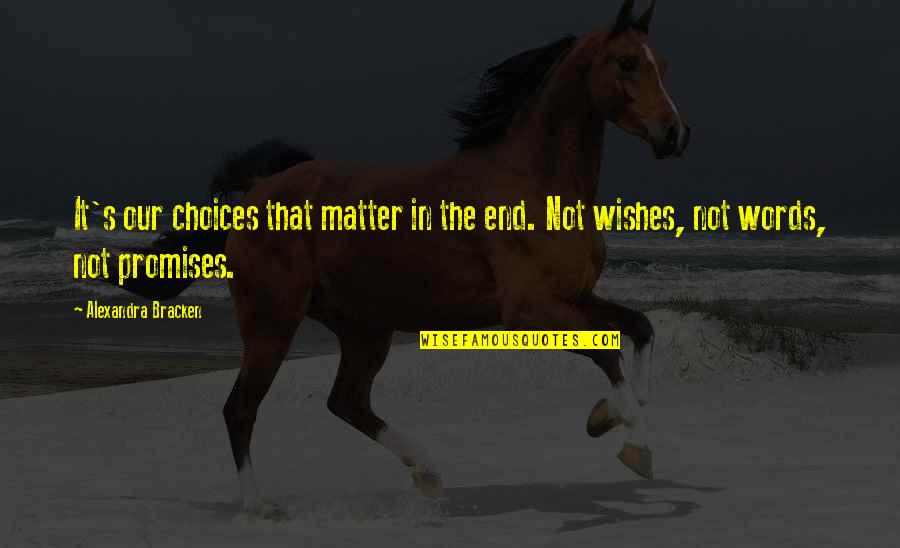 It's our choices that matter in the end. Not wishes, not words, not promises.
—
Alexandra Bracken
It is credit that matters, not money (in other words, monetarism is a false ideology).
—
George Soros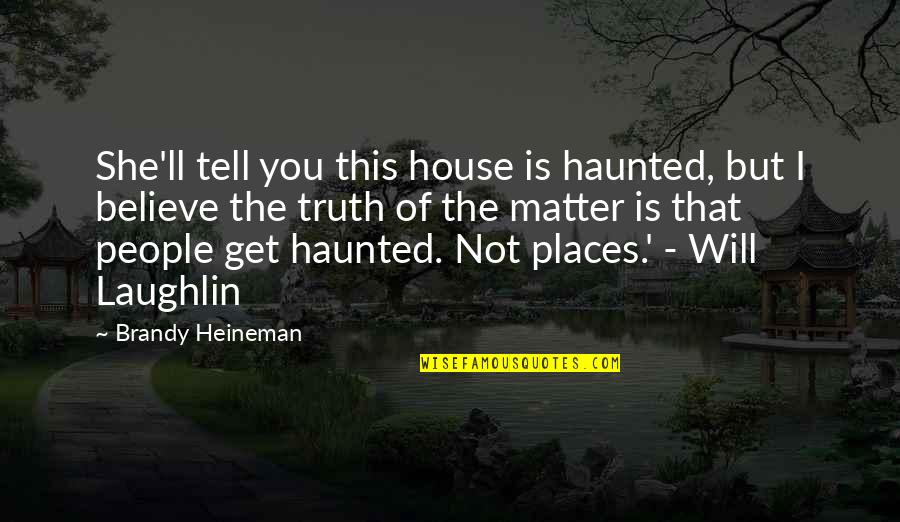 She'll tell you this house is haunted, but I believe the truth of the matter is that people get haunted. Not places.' - Will Laughlin
—
Brandy Heineman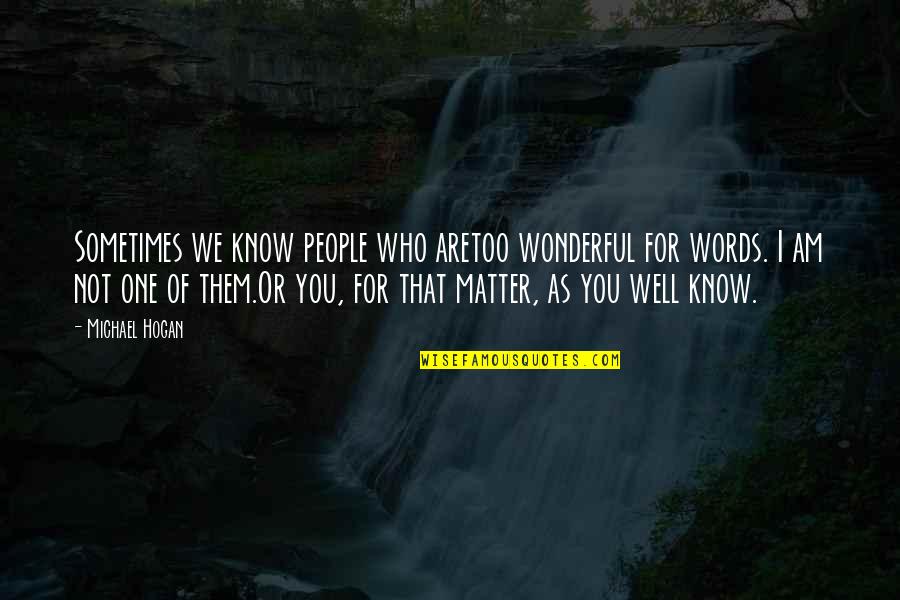 Sometimes we know people who are
too wonderful for words. I am not one of them.
Or you, for that matter, as you well know. —
Michael Hogan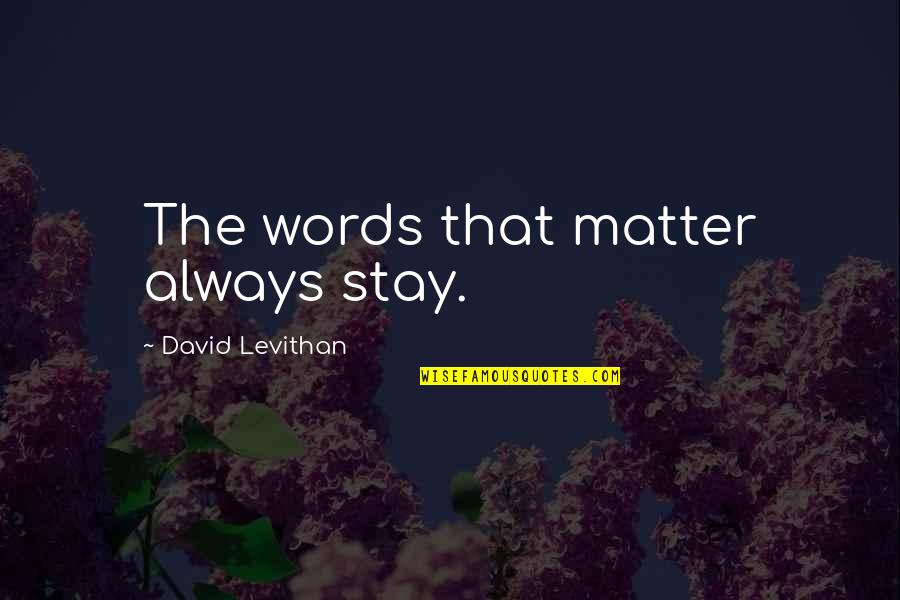 The
words that matter
always stay. —
David Levithan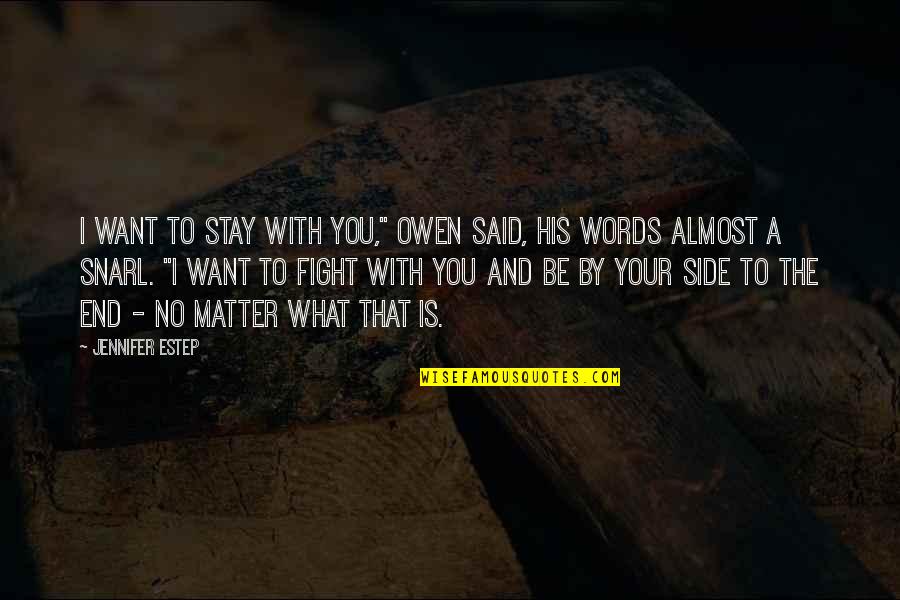 I want to stay with you," Owen said, his words almost a snarl. "I want to fight with you and be by your side to the end - no matter what that is. —
Jennifer Estep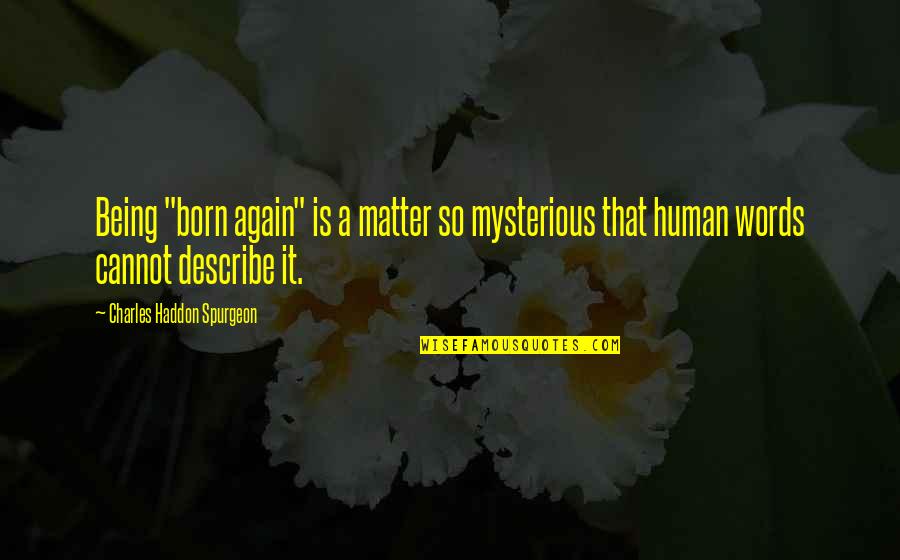 Being "born again" is a matter so mysterious that human words cannot describe it. —
Charles Haddon Spurgeon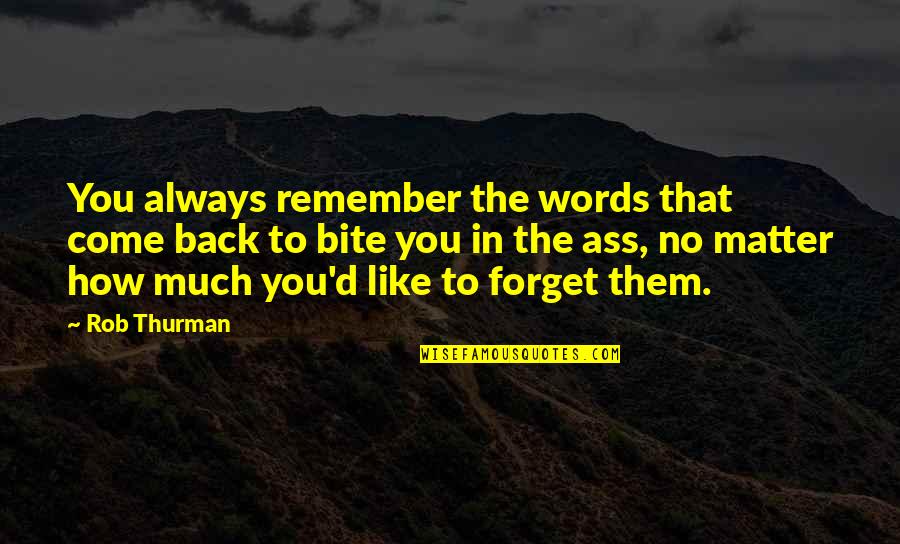 You always remember the words that come back to bite you in the ass, no matter how much you'd like to forget them. —
Rob Thurman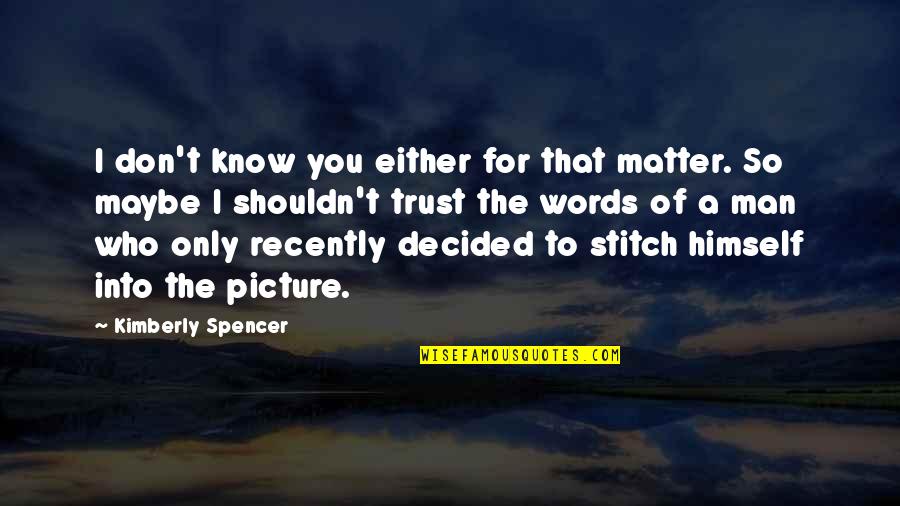 I don't know you either for that matter. So maybe I shouldn't trust the words of a man who only recently decided to stitch himself into the picture. —
Kimberly Spencer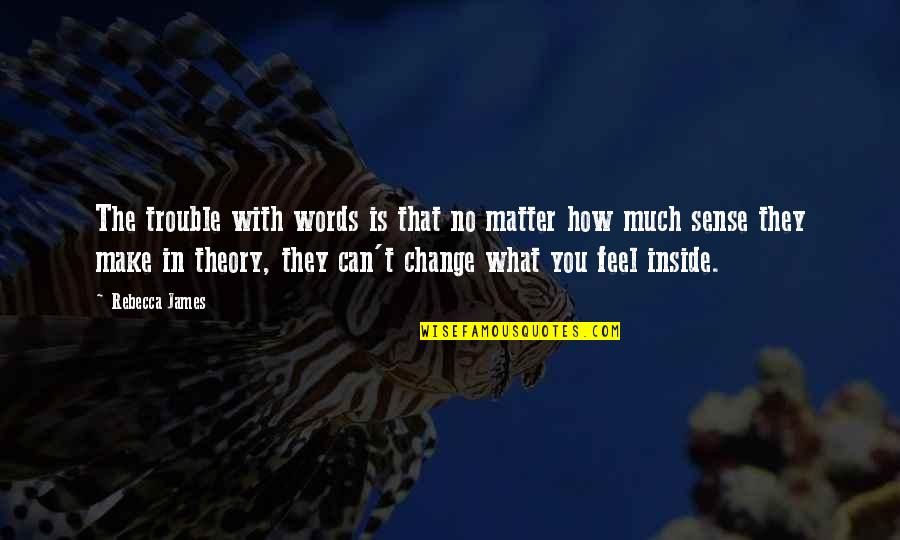 The trouble with words is that no matter how much sense they make in theory, they can't change what you feel inside. —
Rebecca James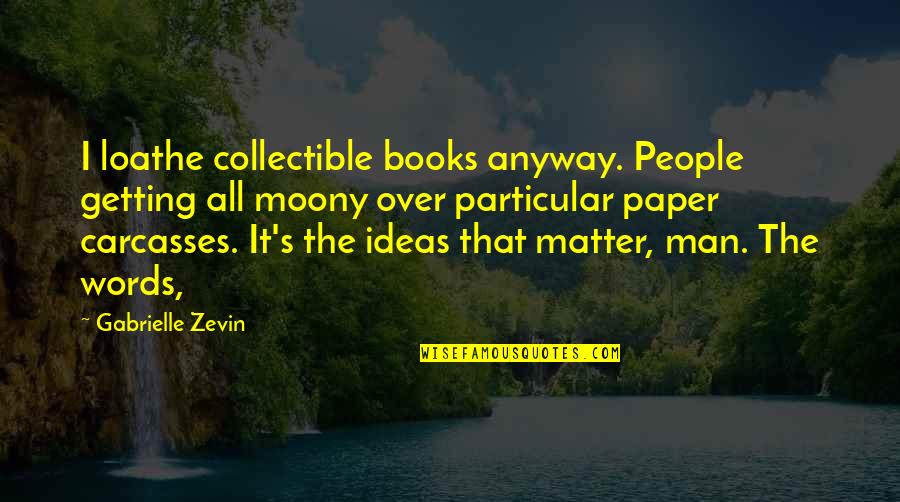 I loathe collectible books anyway. People getting all moony over particular paper carcasses. It's the ideas that matter, man. The words, —
Gabrielle Zevin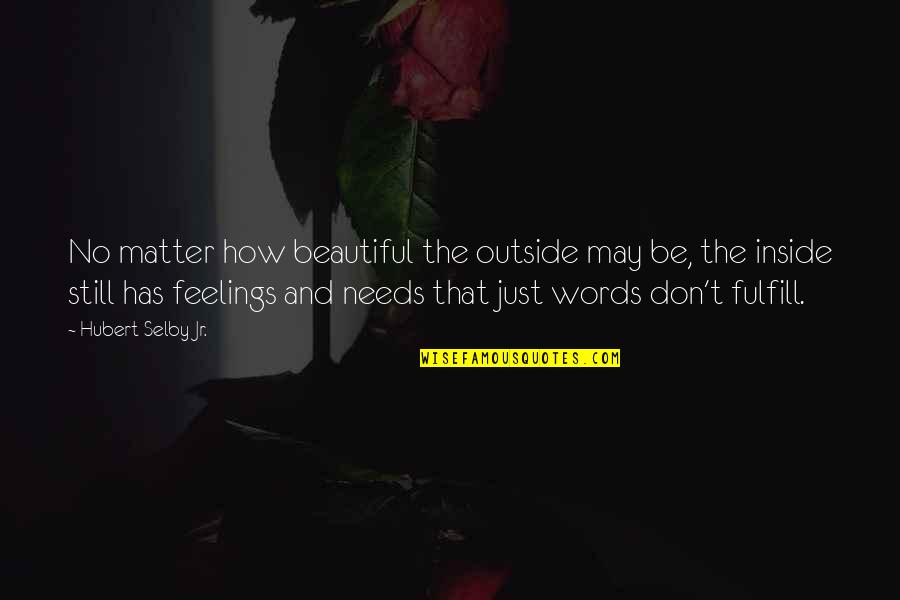 No matter how beautiful the outside may be, the inside still has feelings and needs that just words don't fulfill. —
Hubert Selby Jr.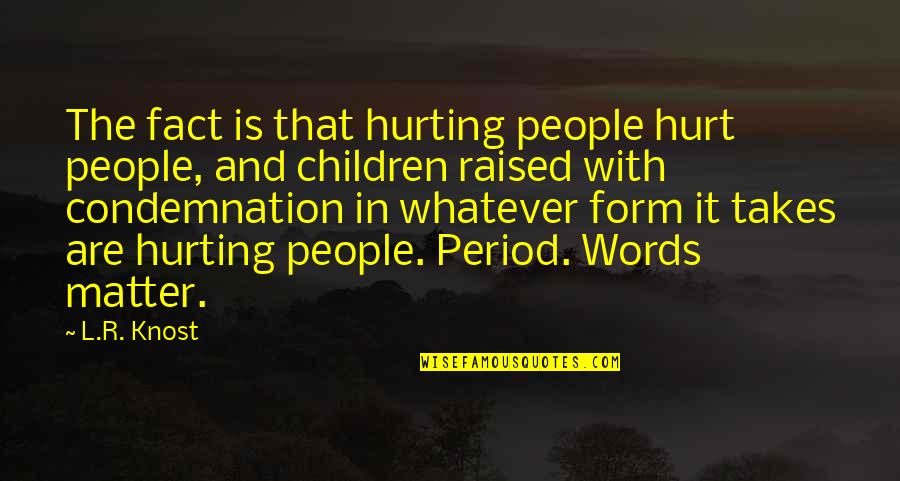 The fact is that hurting people hurt people, and children raised with condemnation in whatever form it takes are hurting people. Period. Words matter. —
L.R. Knost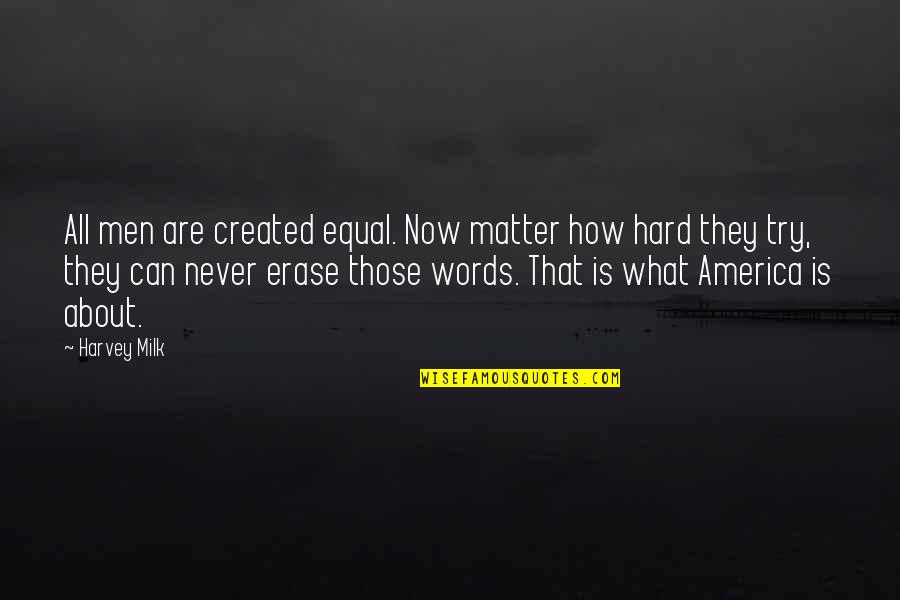 All men are created equal. Now matter how hard they try, they can never erase those words. That is what America is about. —
Harvey Milk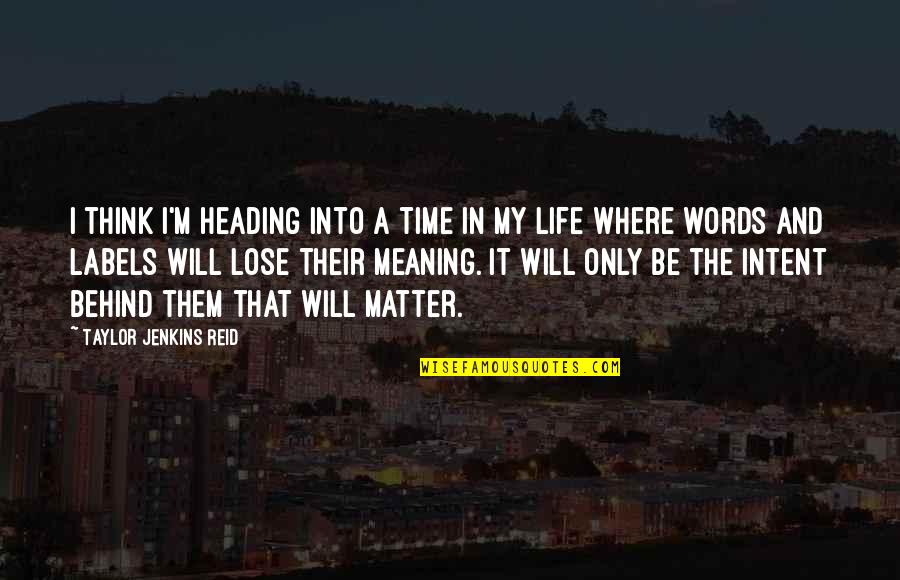 I think I'm heading into a time in my life where words and labels will lose their meaning. It will only be the intent behind them that will matter. —
Taylor Jenkins Reid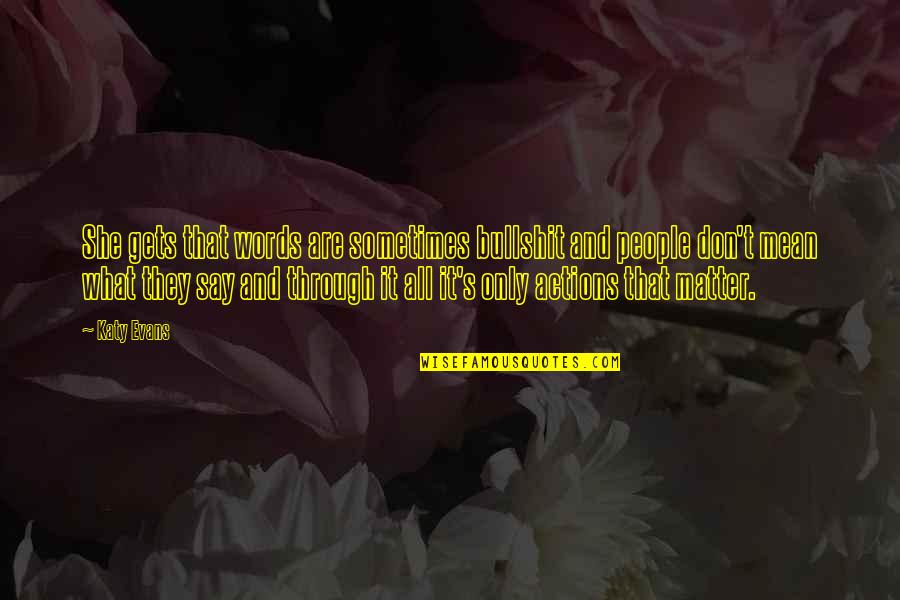 She gets that words are sometimes bullshit and people don't mean what they say and through it all it's only actions that matter. —
Katy Evans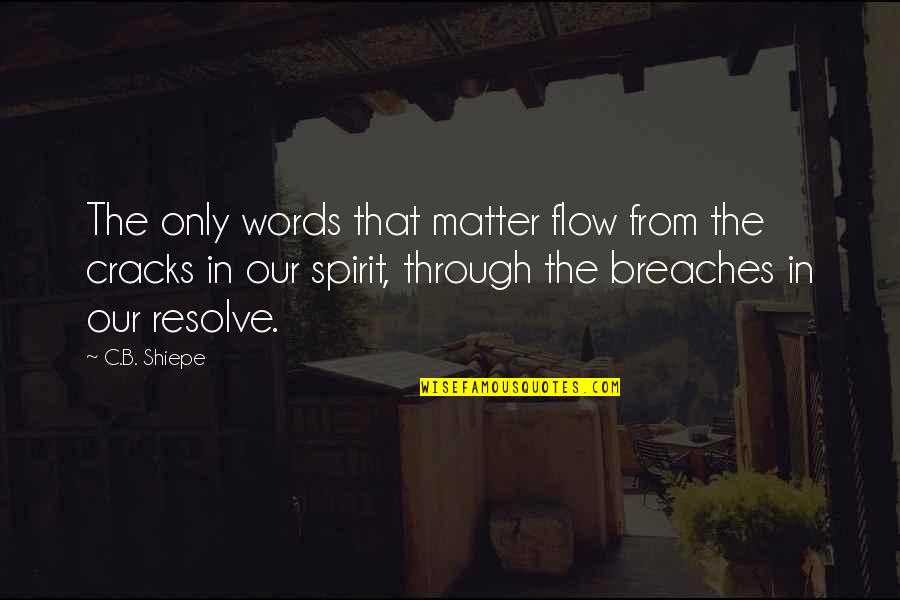 The only
words that matter
flow from the cracks in our spirit, through the breaches in our resolve. —
C.B. Shiepe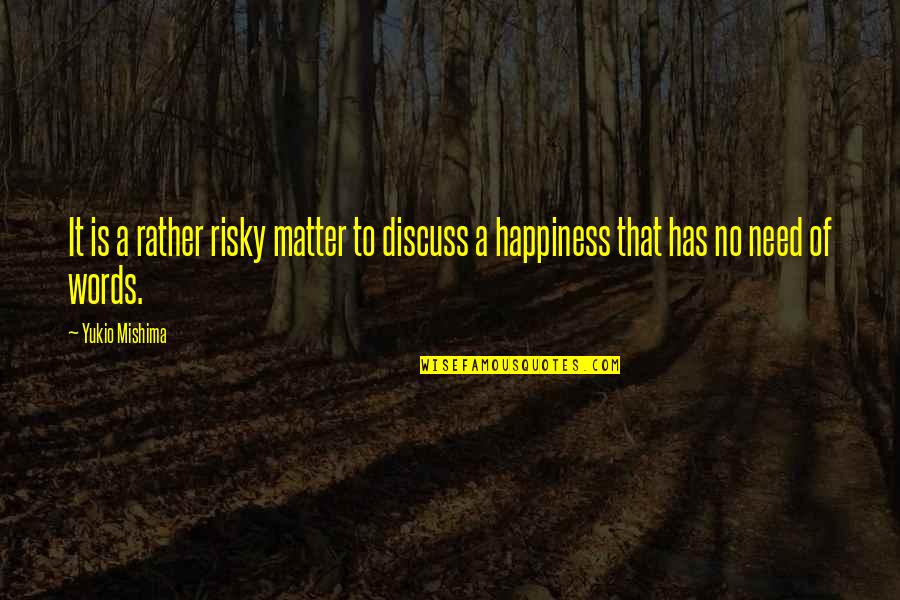 It is a rather risky matter to discuss a happiness that has no need of words. —
Yukio Mishima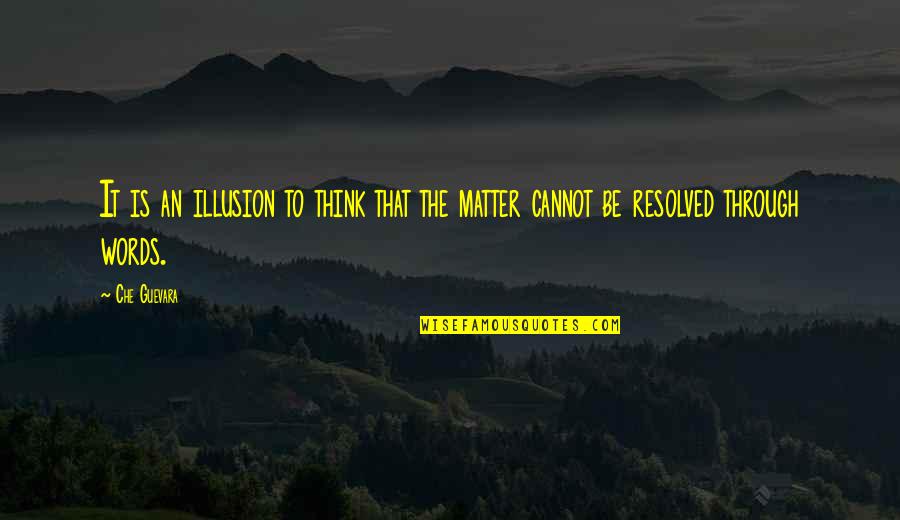 It is an illusion to think that the matter cannot be resolved through words. —
Che Guevara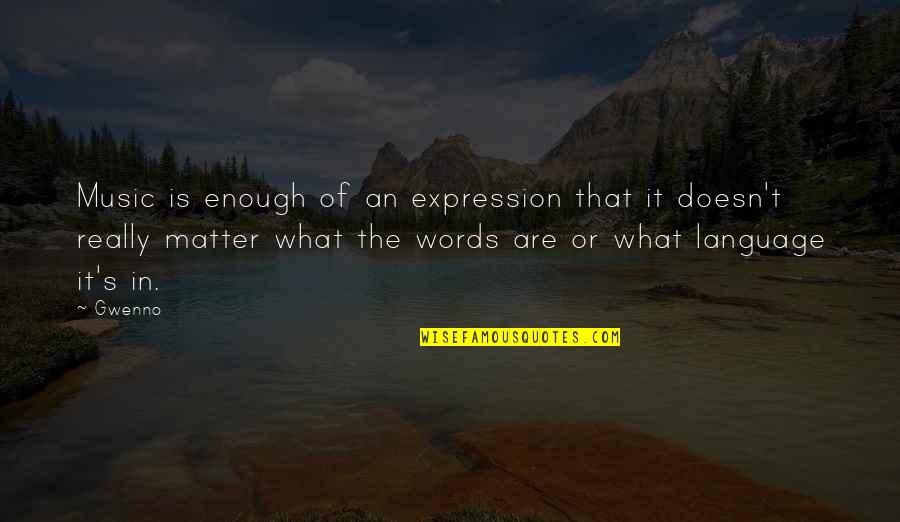 Music is enough of an expression that it doesn't really matter what the words are or what language it's in. —
Gwenno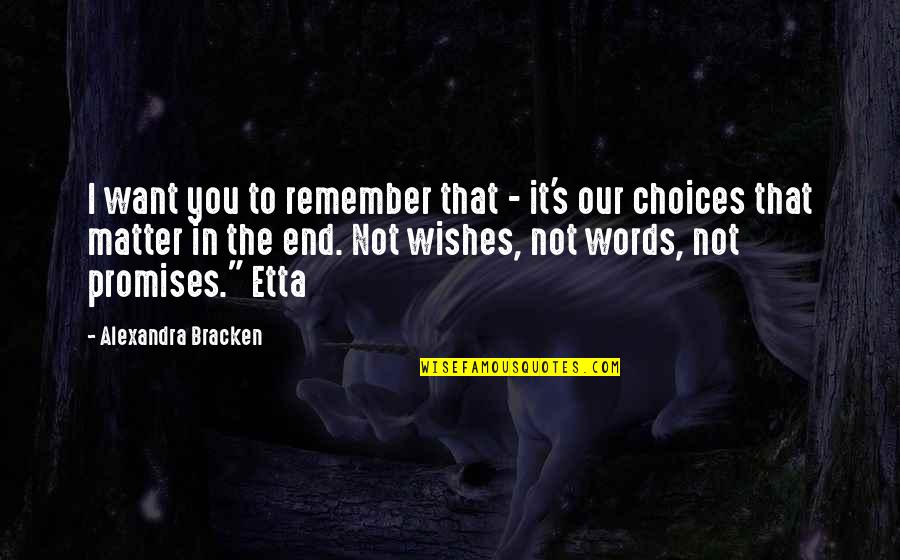 I want you to remember that - it's our choices that matter in the end. Not wishes, not words, not promises." Etta —
Alexandra Bracken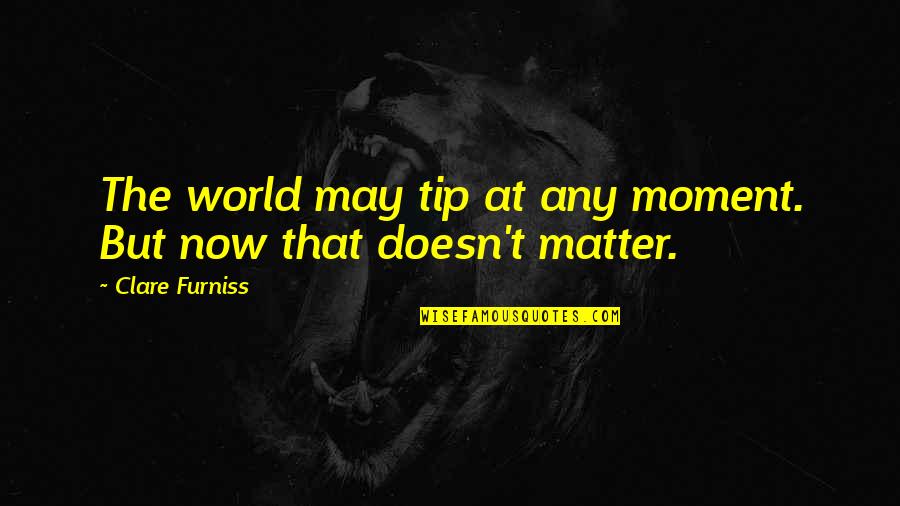 The world may tip at any moment. But now that doesn't matter. —
Clare Furniss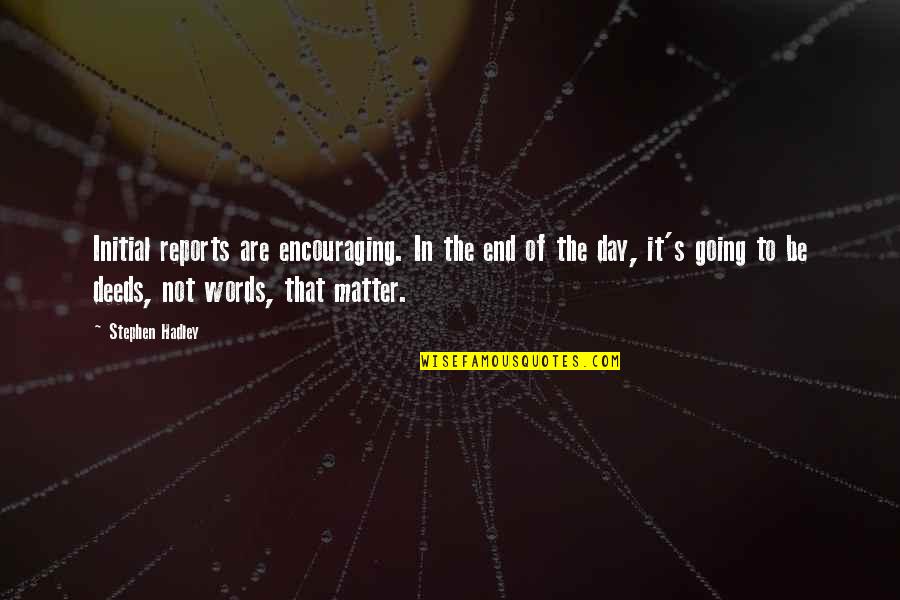 Initial reports are encouraging. In the end of the day, it's going to be deeds, not words, that matter. —
Stephen Hadley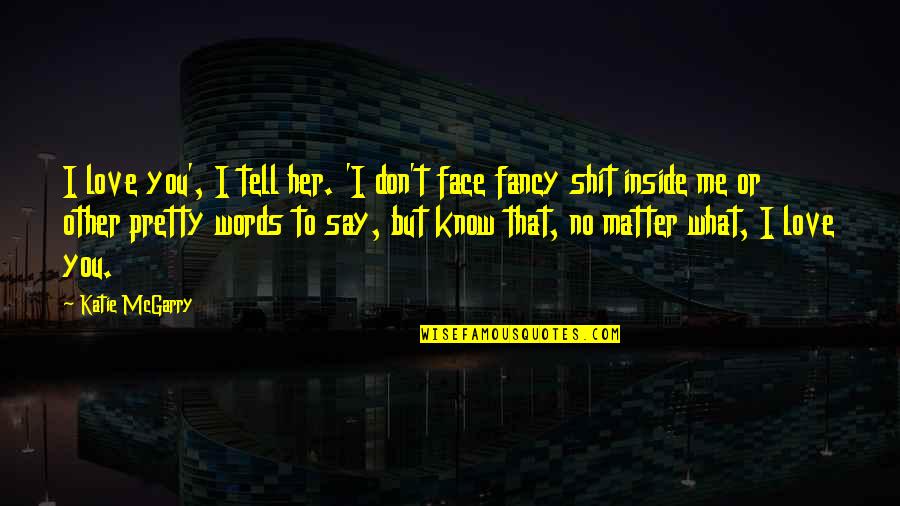 I love you', I tell her. 'I don't face fancy shit inside me or other pretty words to say, but know that, no matter what, I love you. —
Katie McGarry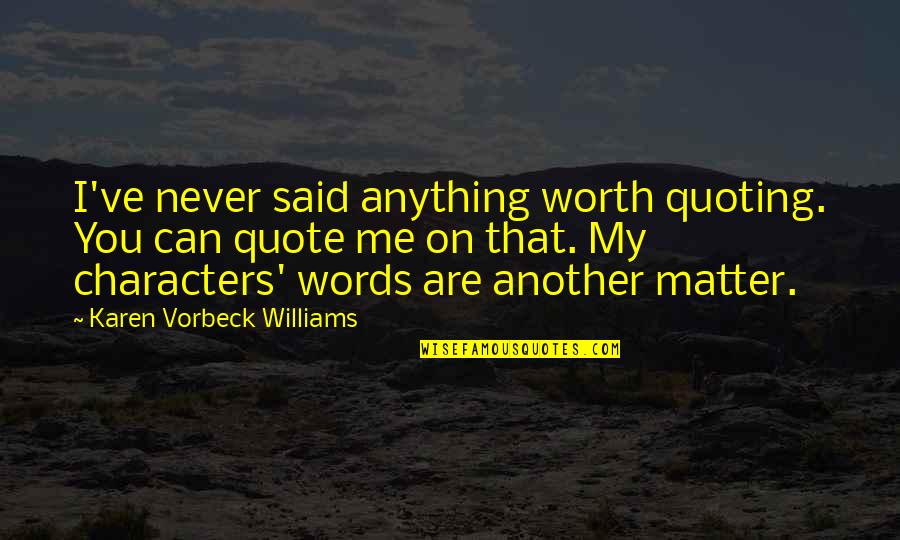 I've never said anything worth quoting. You can quote me on that. My characters' words are another matter. —
Karen Vorbeck Williams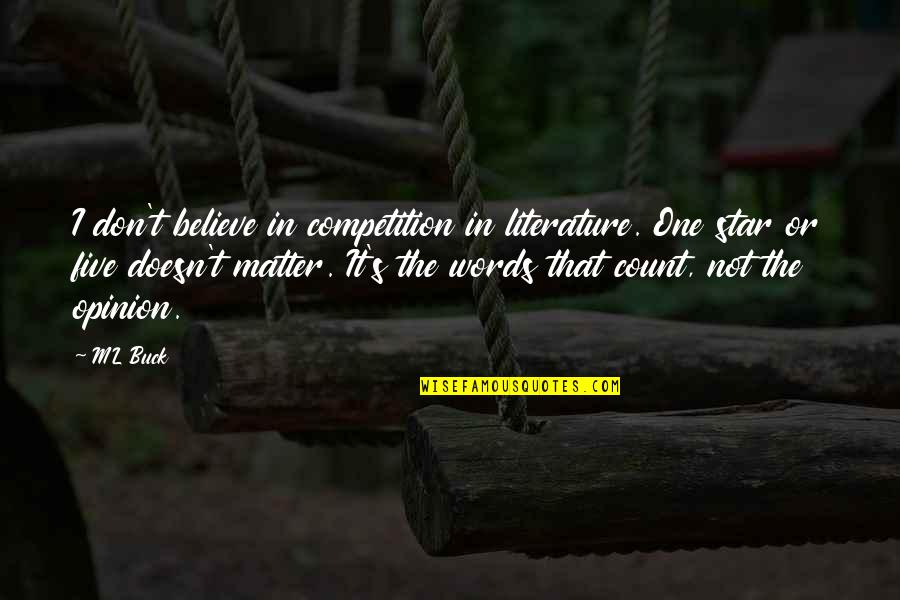 I don't believe in competition in literature. One star or five doesn't matter. It's the words that count, not the opinion. —
ML Buck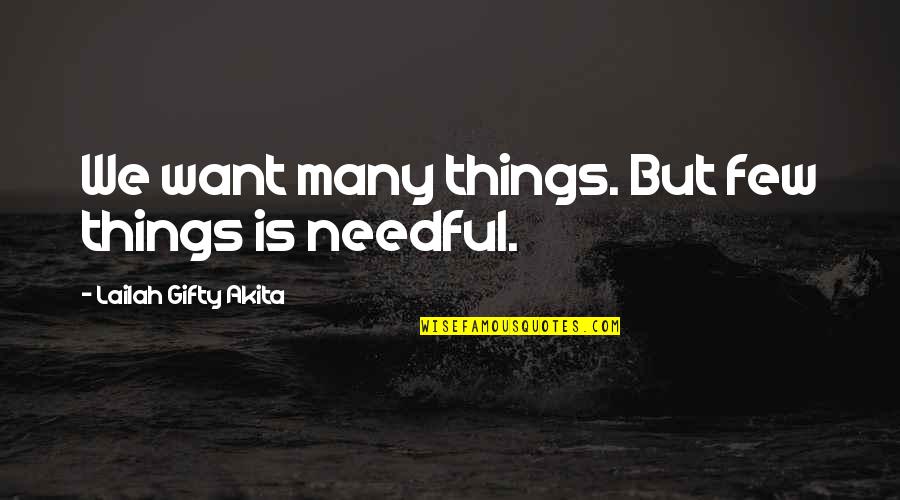 We want many things. But few things is needful. —
Lailah Gifty Akita