Hell Dante Quotes
Collection of top 32 famous quotes about Hell Dante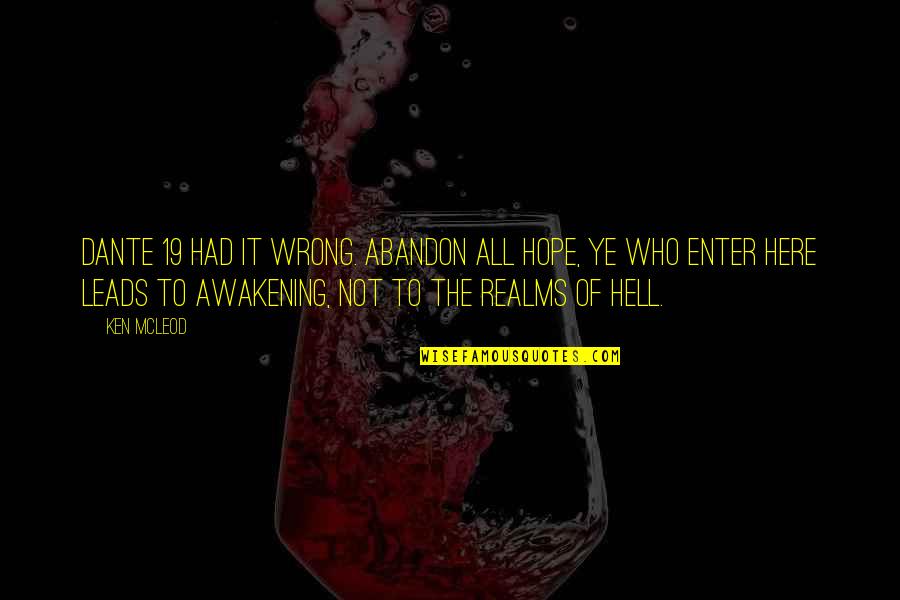 Dante 19 had it wrong. Abandon all hope, ye who enter here leads to awakening, not to the realms of hell.
—
Ken McLeod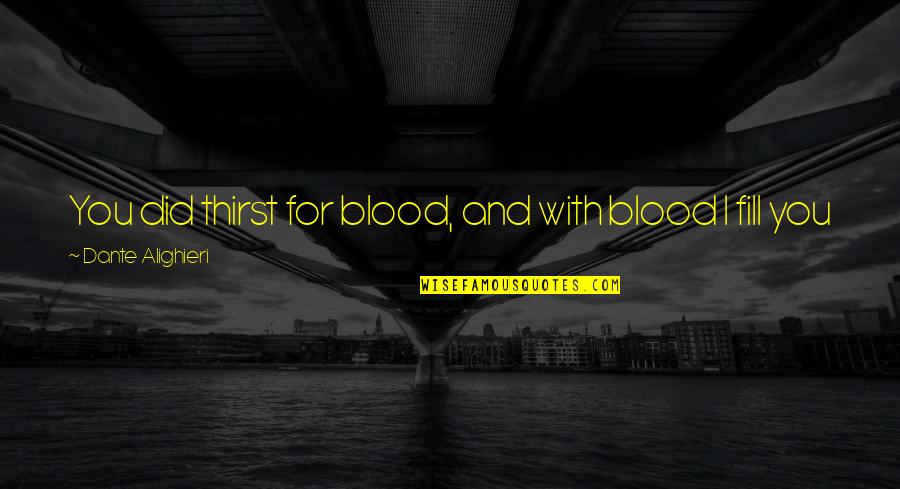 You did thirst for blood, and with blood I fill you
—
Dante Alighieri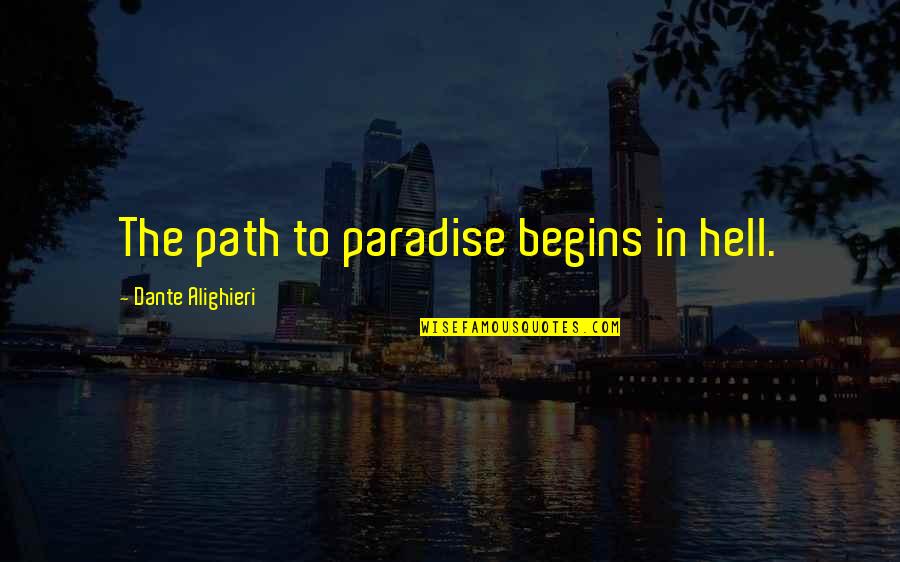 The path to paradise begins in hell.
—
Dante Alighieri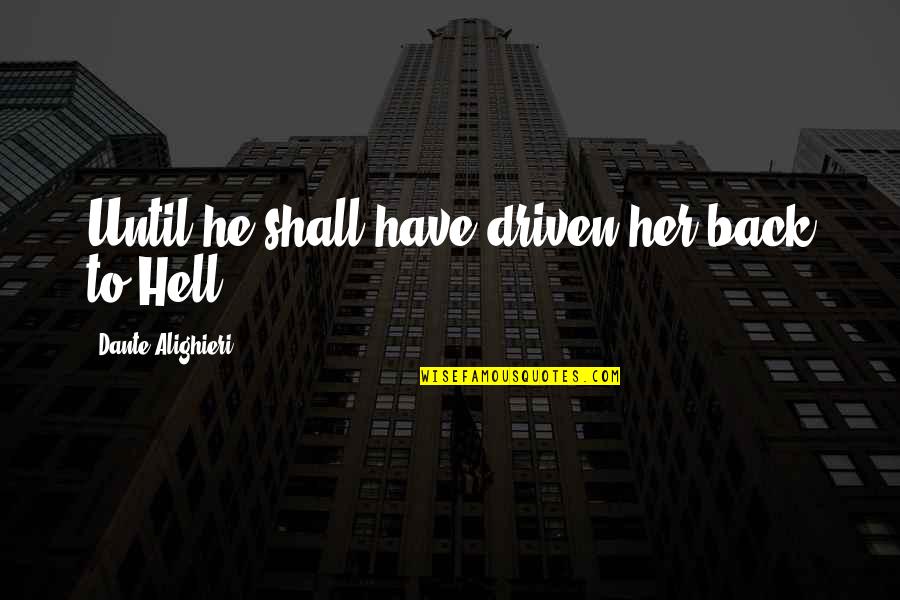 Until he shall have driven her back to Hell,
—
Dante Alighieri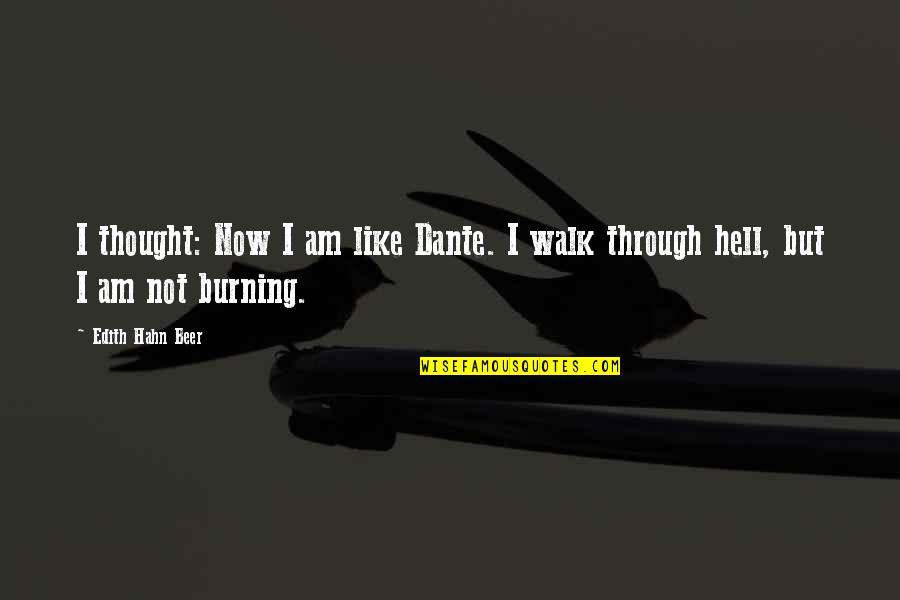 I thought: Now I am like Dante. I walk through hell, but I am not burning.
—
Edith Hahn Beer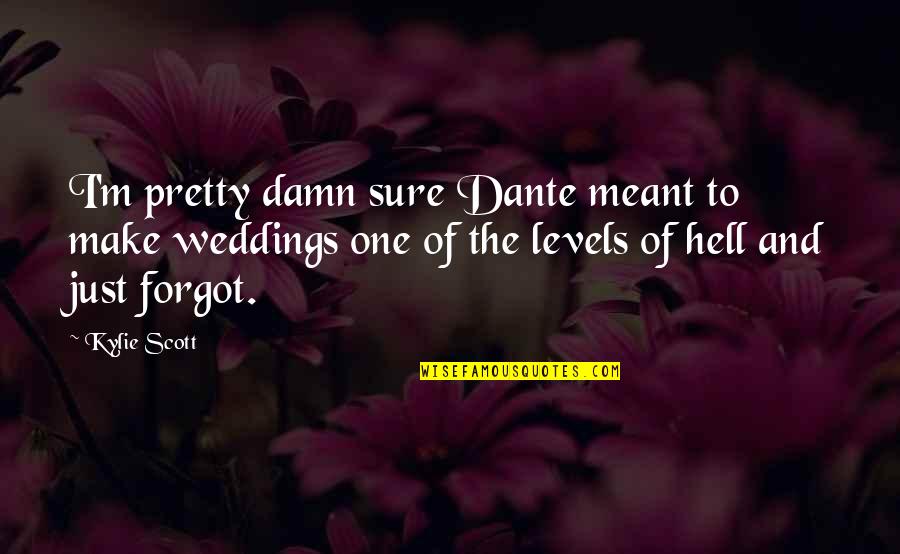 I'm pretty damn sure Dante meant to make weddings one of the levels of hell and just forgot.
—
Kylie Scott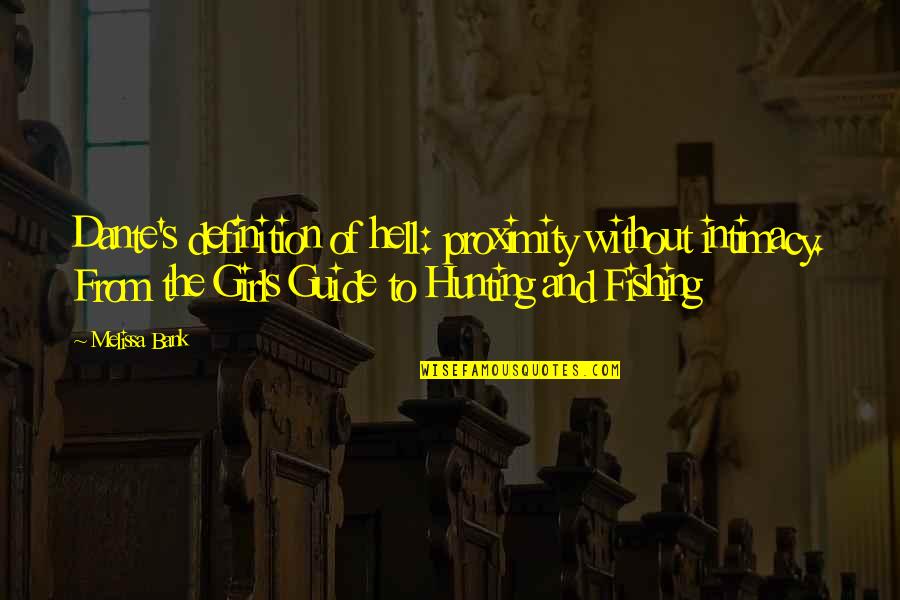 Dante's definition of hell: proximity without intimacy. From the Girls Guide to Hunting and Fishing
—
Melissa Bank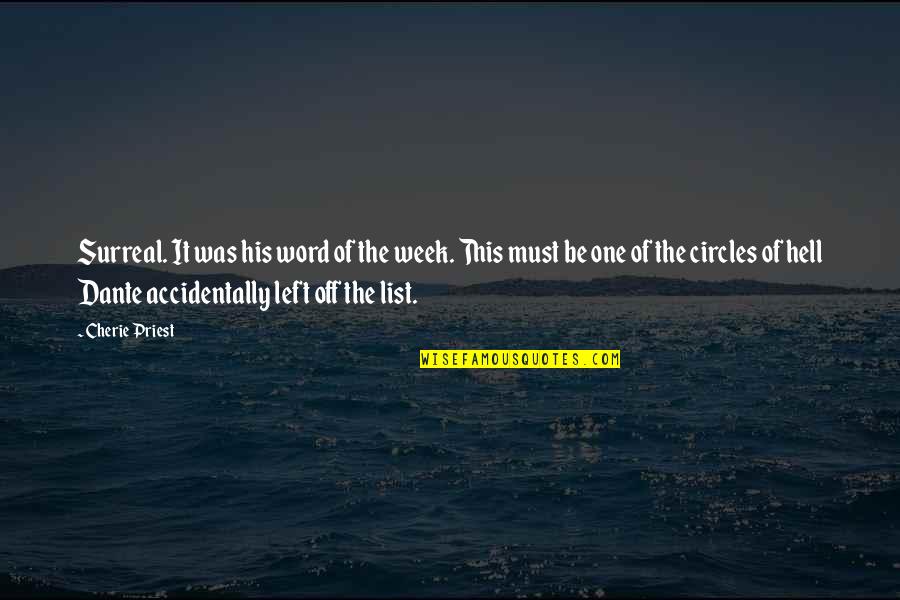 Surreal. It was his word of the week. This must be one of the circles of hell Dante accidentally left off the list.
—
Cherie Priest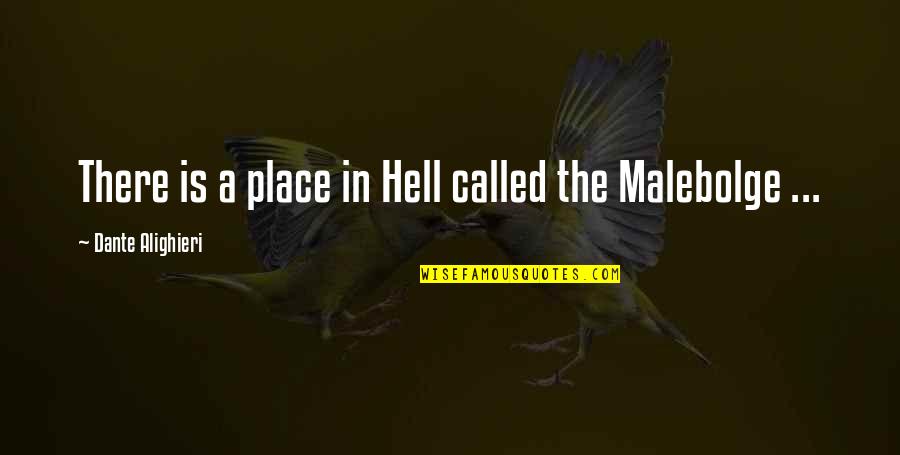 There is a place in Hell called the Malebolge ... —
Dante Alighieri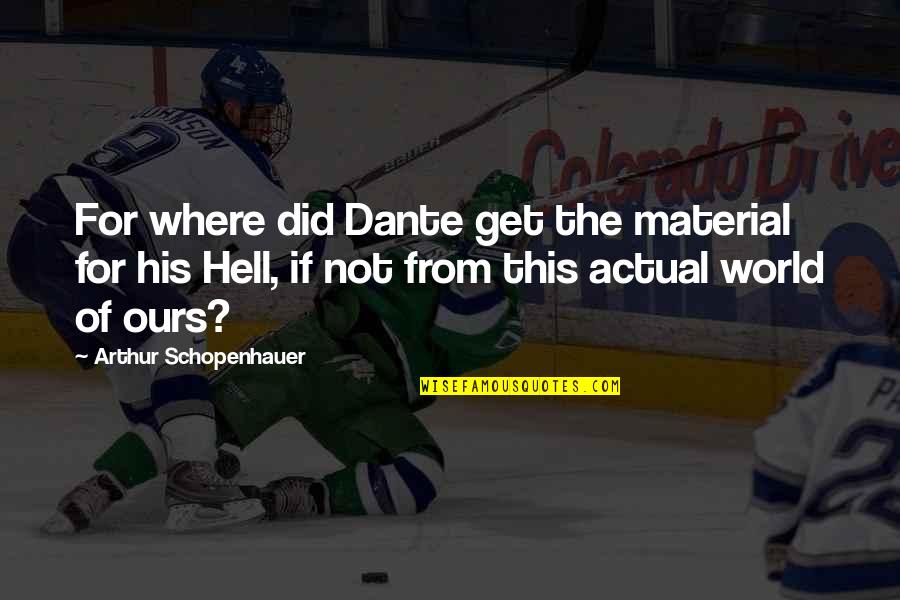 For where did Dante get the material for his Hell, if not from this actual world of ours? —
Arthur Schopenhauer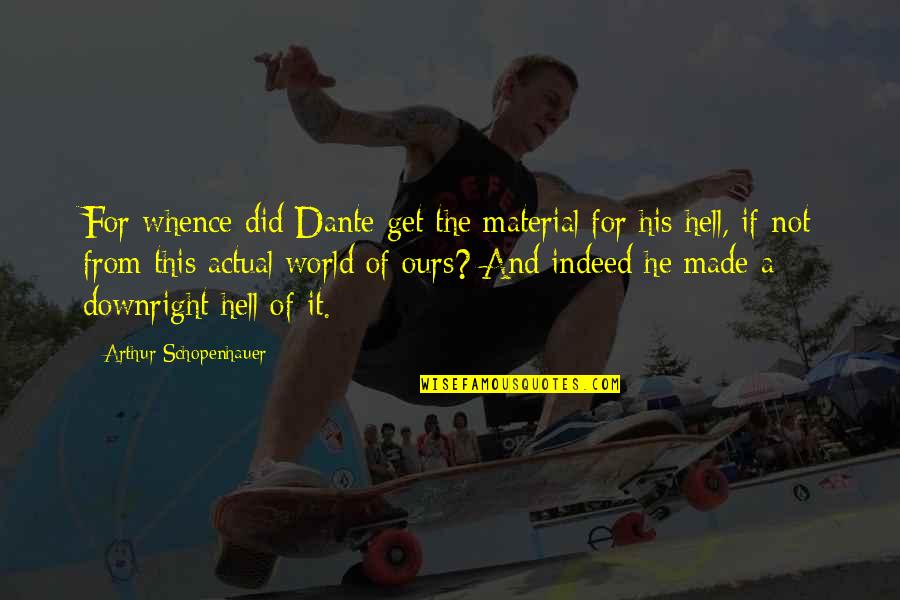 For whence did Dante get the material for his hell, if not from this actual world of ours? And indeed he made a downright hell of it. —
Arthur Schopenhauer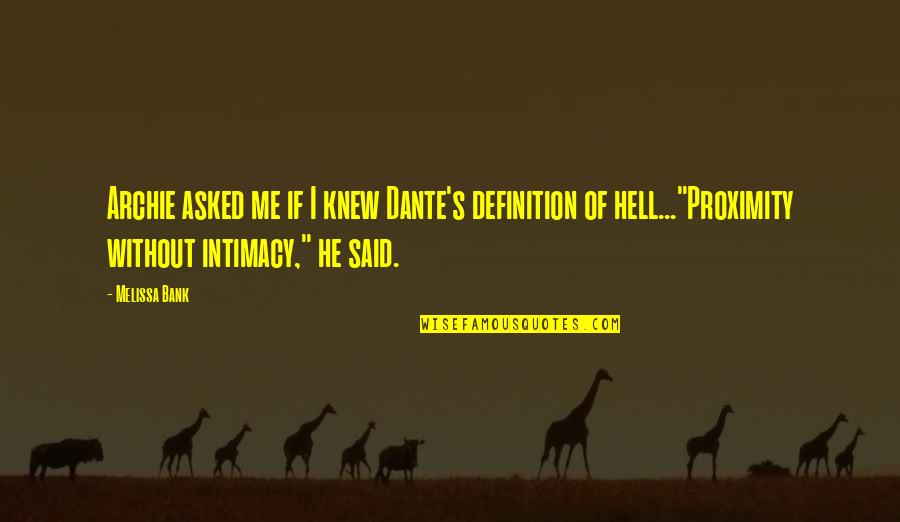 Archie asked me if I knew Dante's definition of hell..."Proximity without intimacy," he said. —
Melissa Bank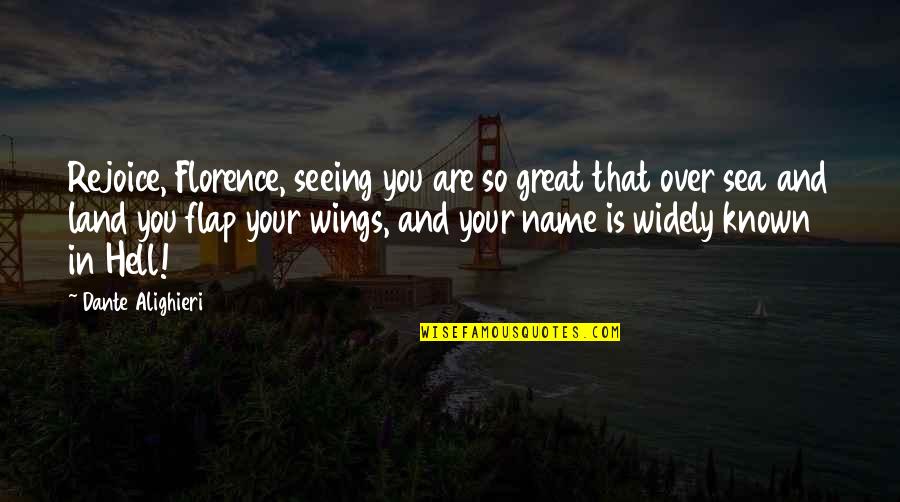 Rejoice, Florence, seeing you are so great that over sea and land you flap your wings, and your name is widely known in Hell! —
Dante Alighieri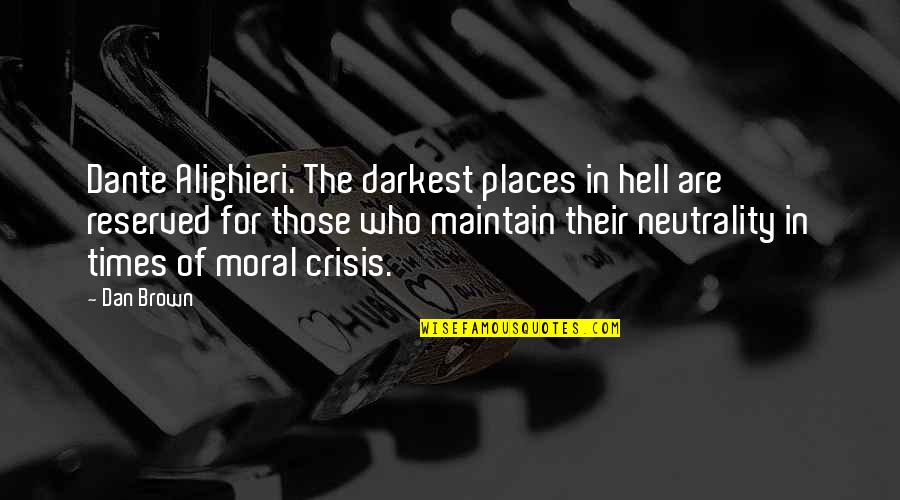 Dante Alighieri. The darkest places in hell are reserved for those who maintain their neutrality in times of moral crisis. —
Dan Brown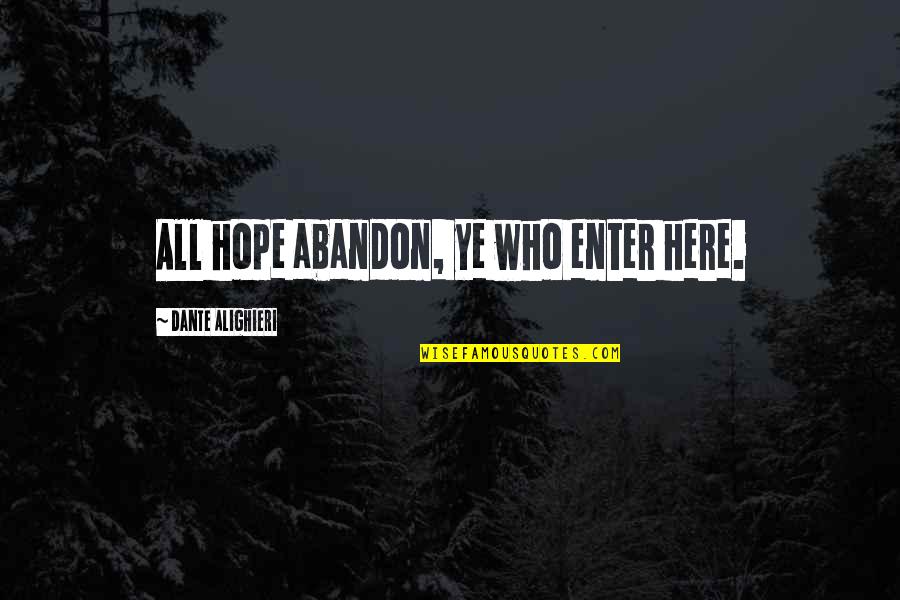 All hope abandon, ye who enter here. —
Dante Alighieri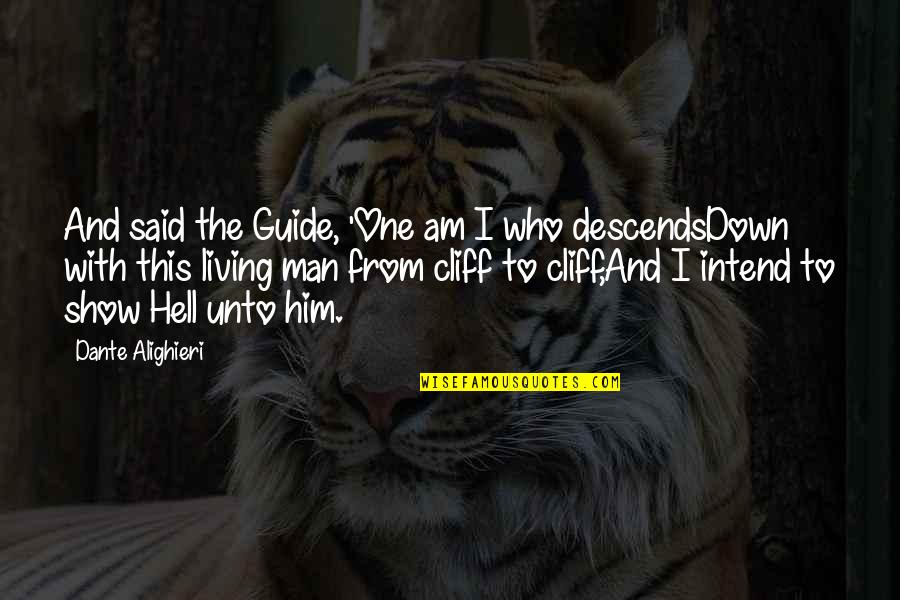 And said the Guide, 'One am I who descends
Down with this living man from cliff to cliff,
And I intend to show Hell unto him. —
Dante Alighieri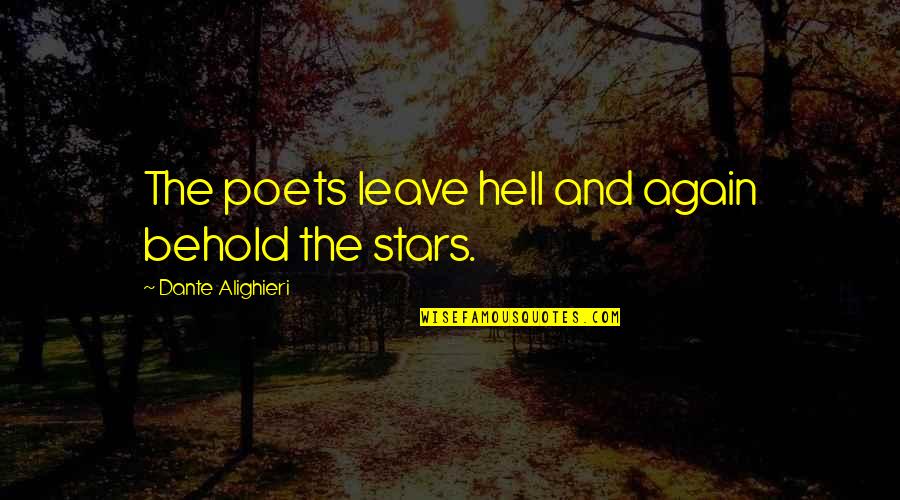 The poets leave hell and again behold the stars. —
Dante Alighieri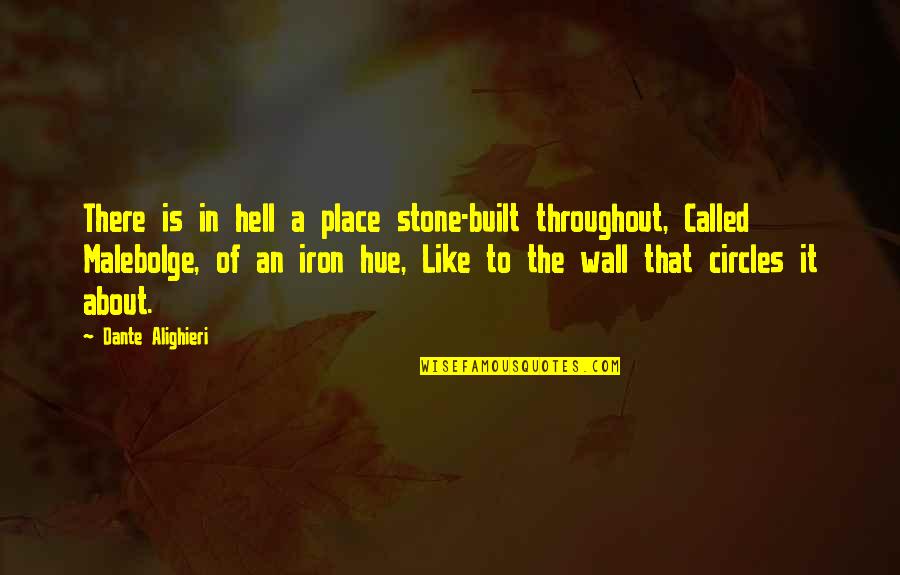 There is in hell a place stone-built throughout, Called Malebolge, of an iron hue, Like to the wall that circles it about. —
Dante Alighieri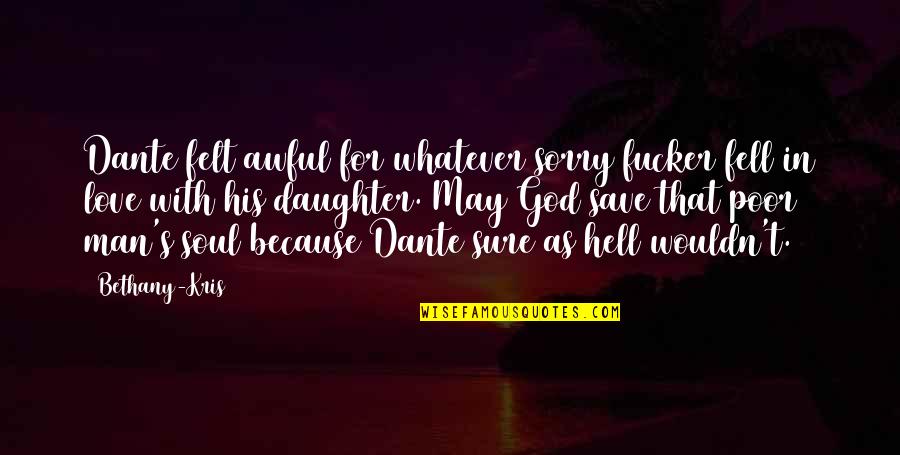 Dante felt awful for whatever sorry fucker fell in love with his daughter. May God save that poor man's soul because Dante sure as hell wouldn't. —
Bethany-Kris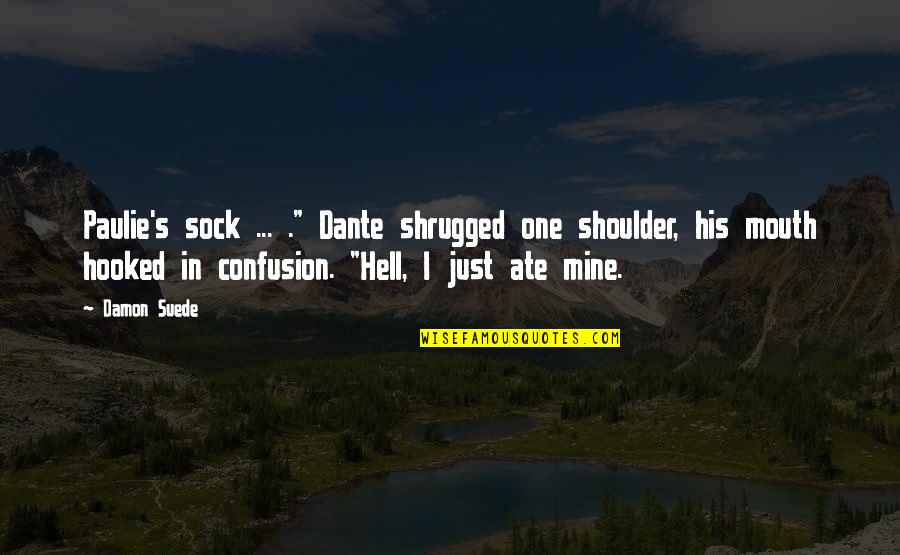 Paulie's sock ... ." Dante shrugged one shoulder, his mouth hooked in confusion. "Hell, I just ate mine. —
Damon Suede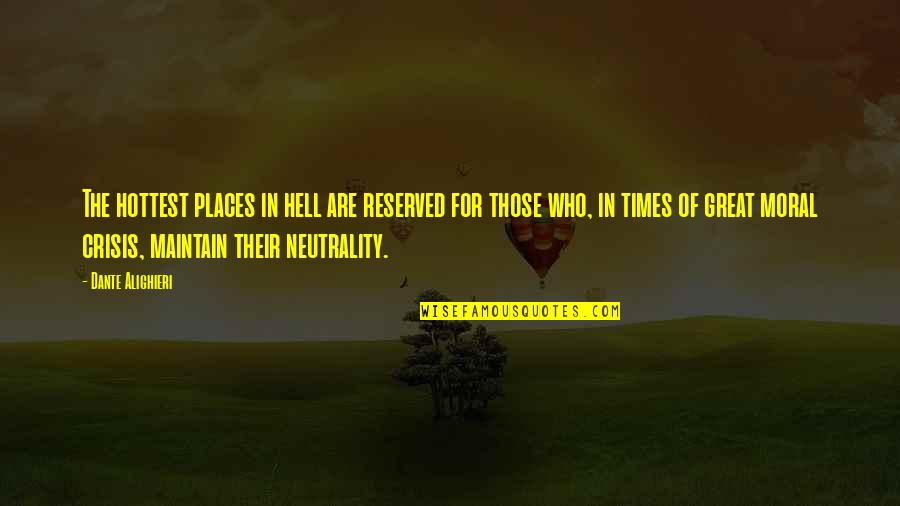 The hottest places in hell are reserved for those who, in times of great moral crisis, maintain their neutrality. —
Dante Alighieri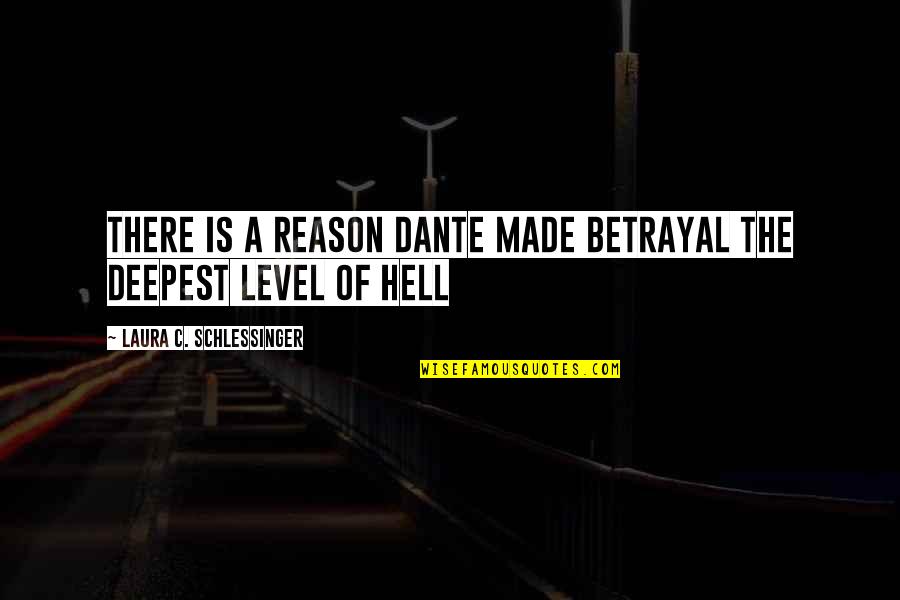 There is a reason Dante made betrayal the deepest level of Hell —
Laura C. Schlessinger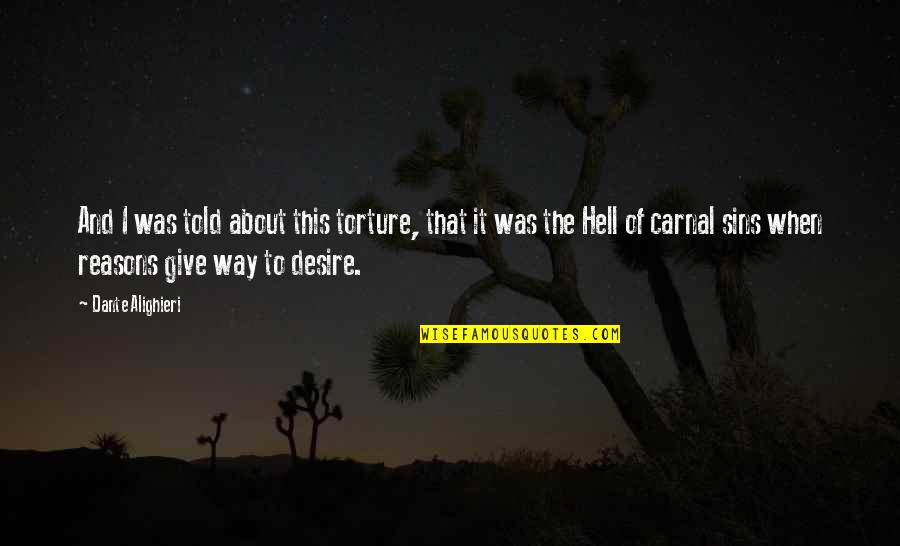 And I was told about this torture, that it was the Hell of carnal sins when reasons give way to desire. —
Dante Alighieri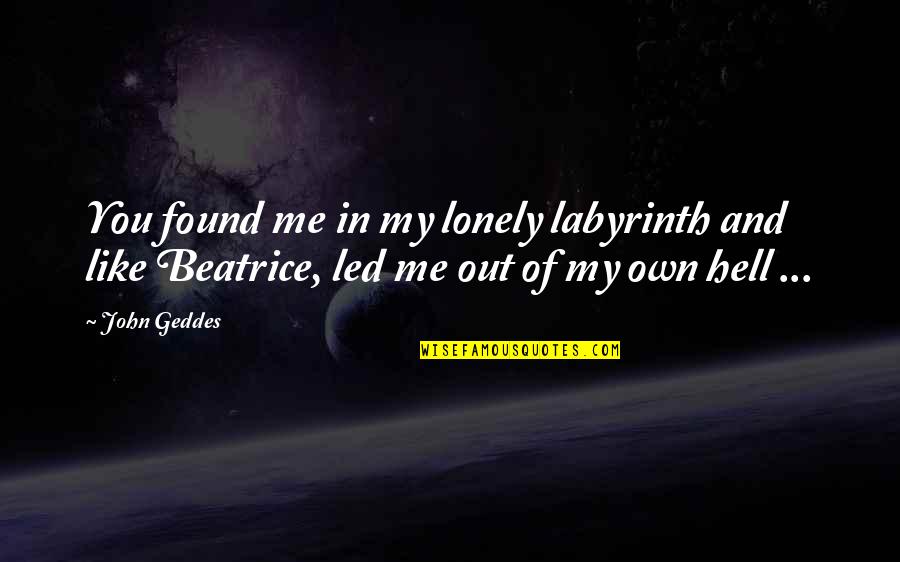 You found me in my lonely labyrinth and like Beatrice, led me out of my own hell ... —
John Geddes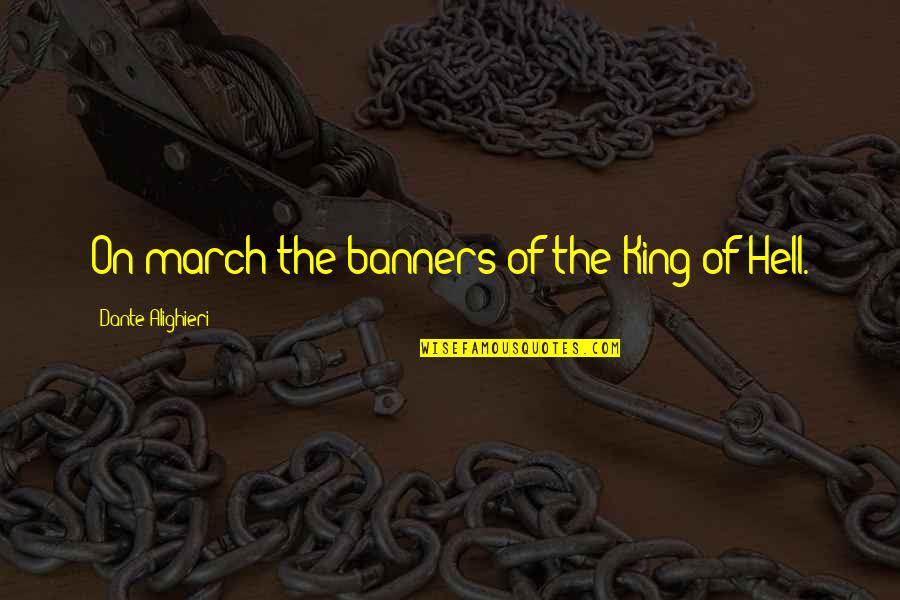 On march the banners of the King of Hell. —
Dante Alighieri
The idea of being stuck in a plane with dozens of people chatting over each other on their phones might feel like Dante's 10th circle of hell. —
Regina Brett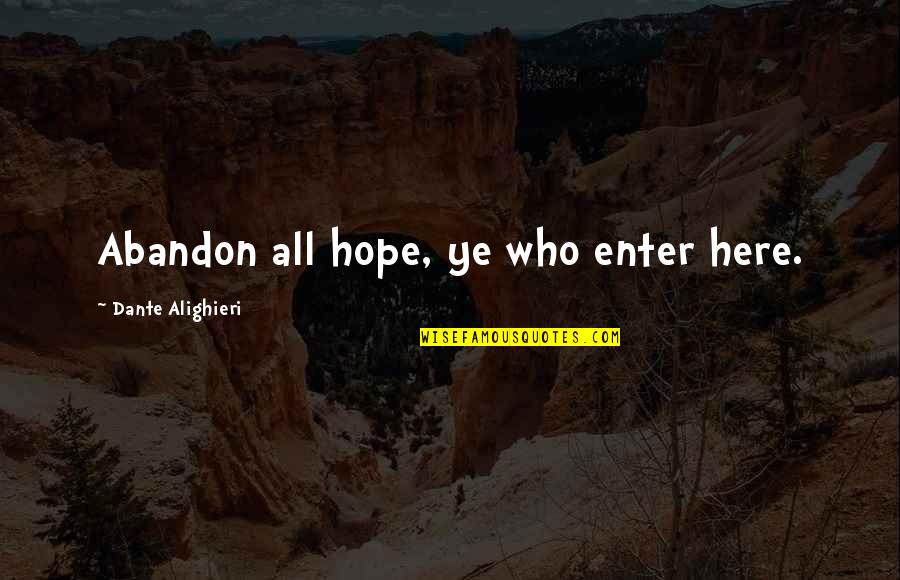 Abandon all hope, ye who enter here. —
Dante Alighieri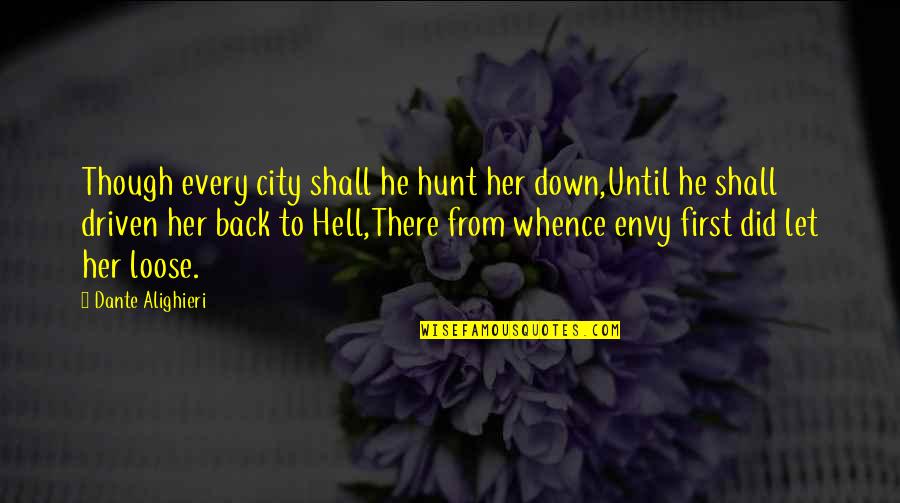 Though every city shall he hunt her down,
Until he shall driven her back to Hell,
There from whence envy first did let her loose. —
Dante Alighieri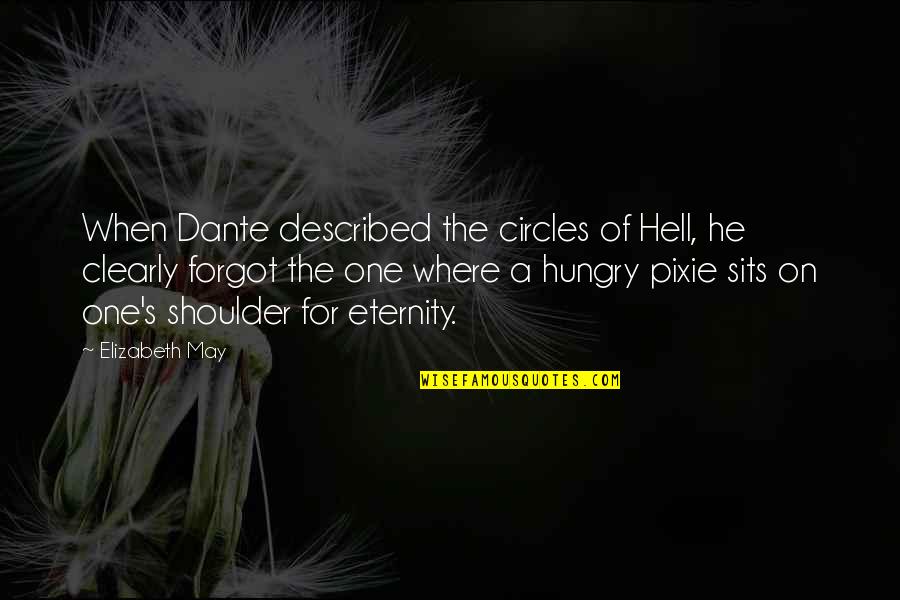 When Dante described the circles of Hell, he clearly forgot the one where a hungry pixie sits on one's shoulder for eternity. —
Elizabeth May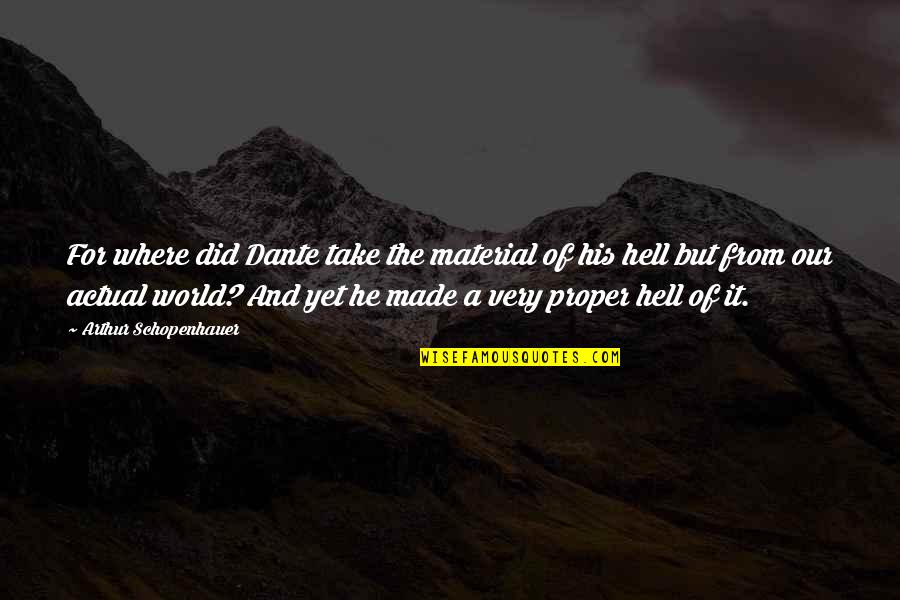 For where did Dante take the material of his hell but from our actual world? And yet he made a very proper hell of it. —
Arthur Schopenhauer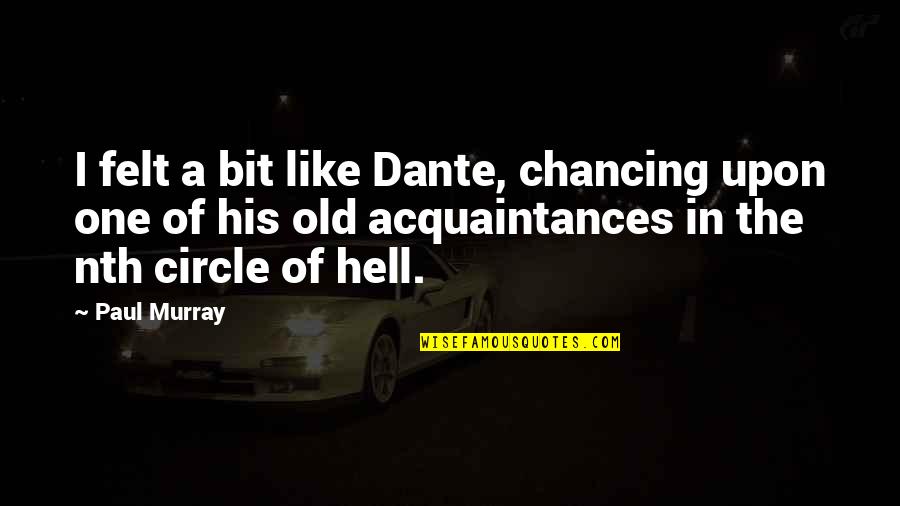 I felt a bit like Dante, chancing upon one of his old acquaintances in the nth circle of hell. —
Paul Murray