Wolverine's Best Quotes
Collection of top 28 famous quotes about Wolverine's Best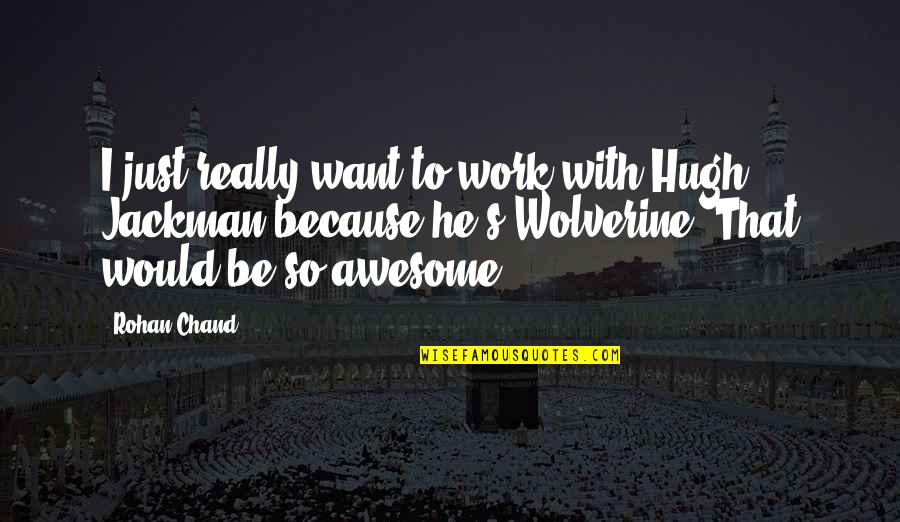 I just really want to work with Hugh Jackman because he's Wolverine. That would be so awesome.
—
Rohan Chand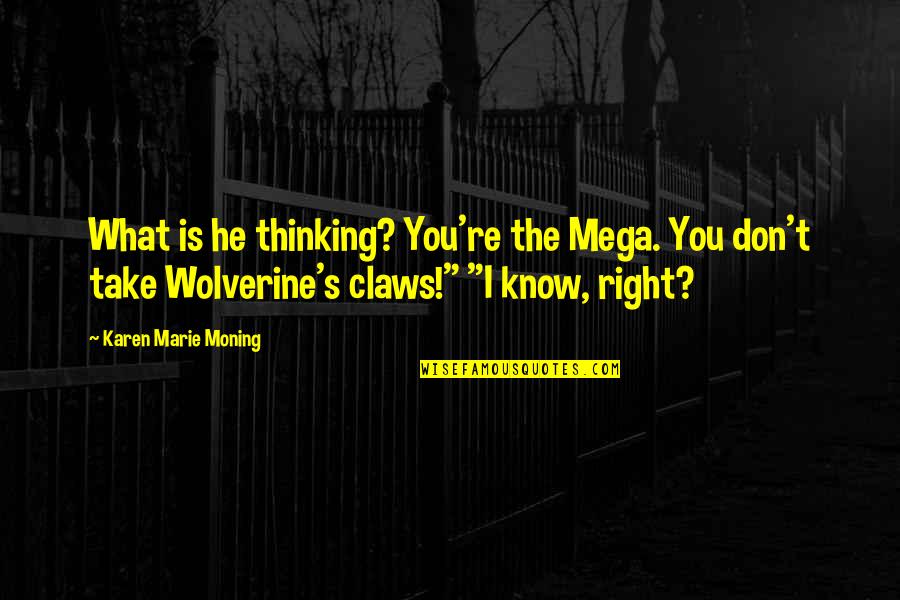 What is he thinking? You're the Mega. You don't take Wolverine's claws!" "I know, right?
—
Karen Marie Moning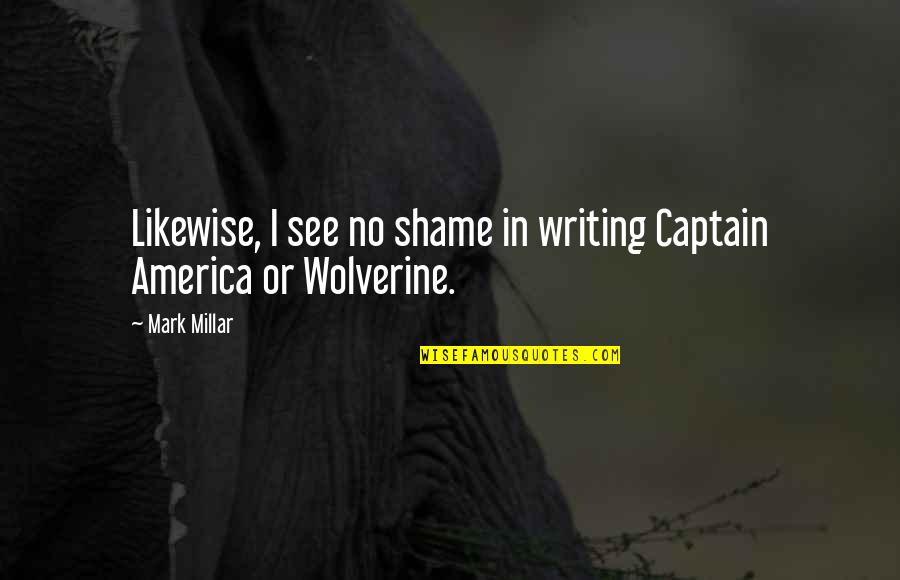 Likewise, I see no shame in writing Captain America or Wolverine.
—
Mark Millar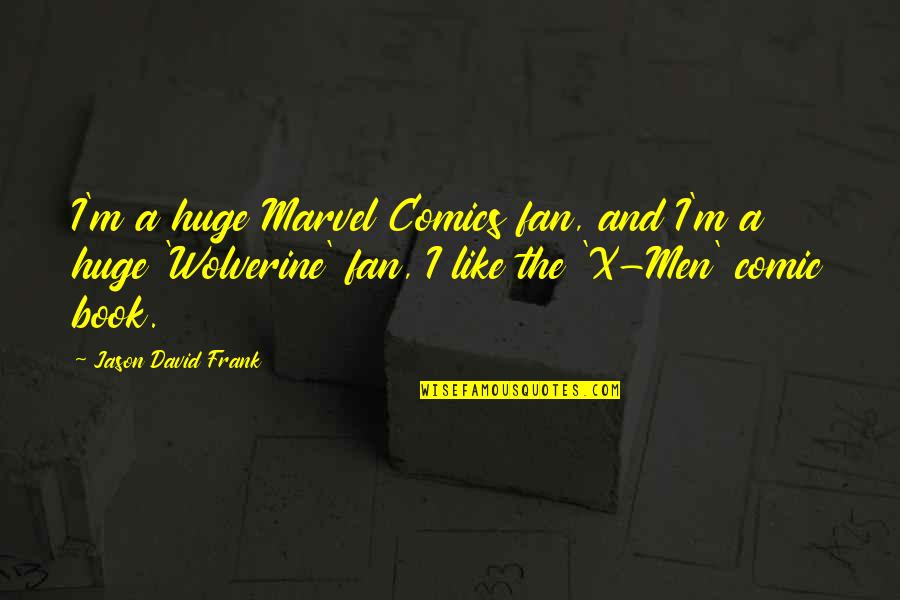 I'm a huge Marvel Comics fan, and I'm a huge 'Wolverine' fan, I like the 'X-Men' comic book.
—
Jason David Frank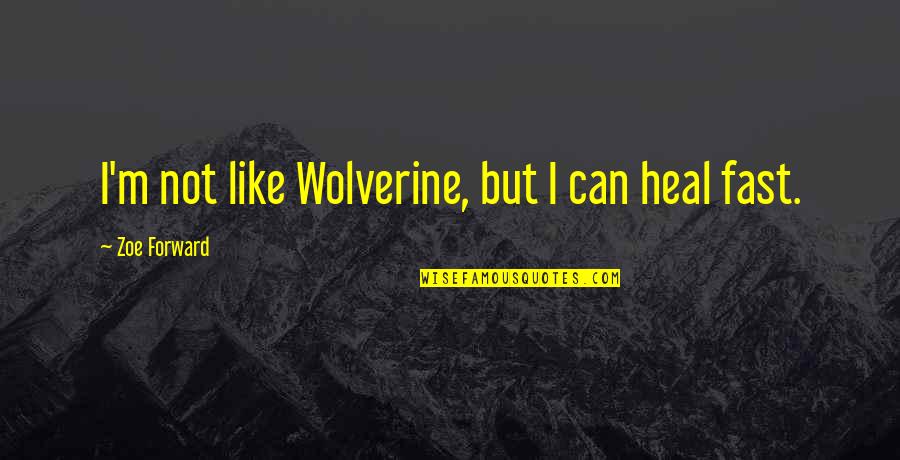 I'm not like Wolverine, but I can heal fast.
—
Zoe Forward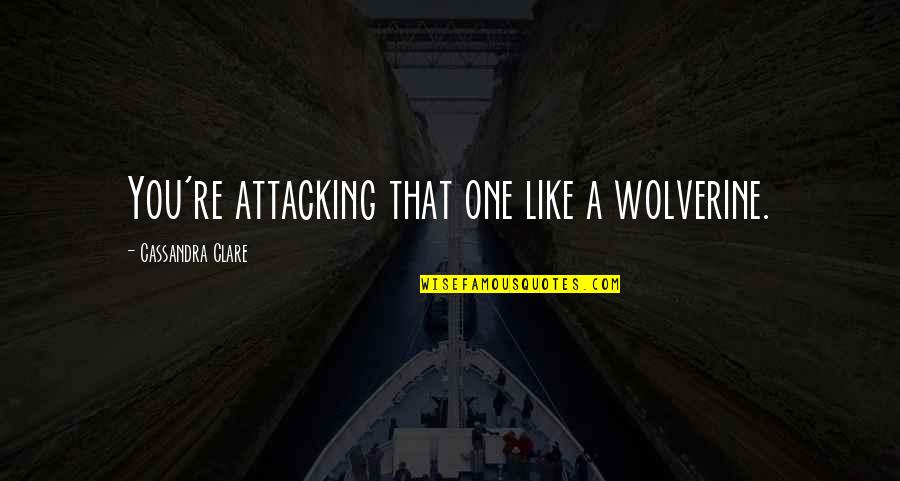 You're attacking that one like a wolverine.
—
Cassandra Clare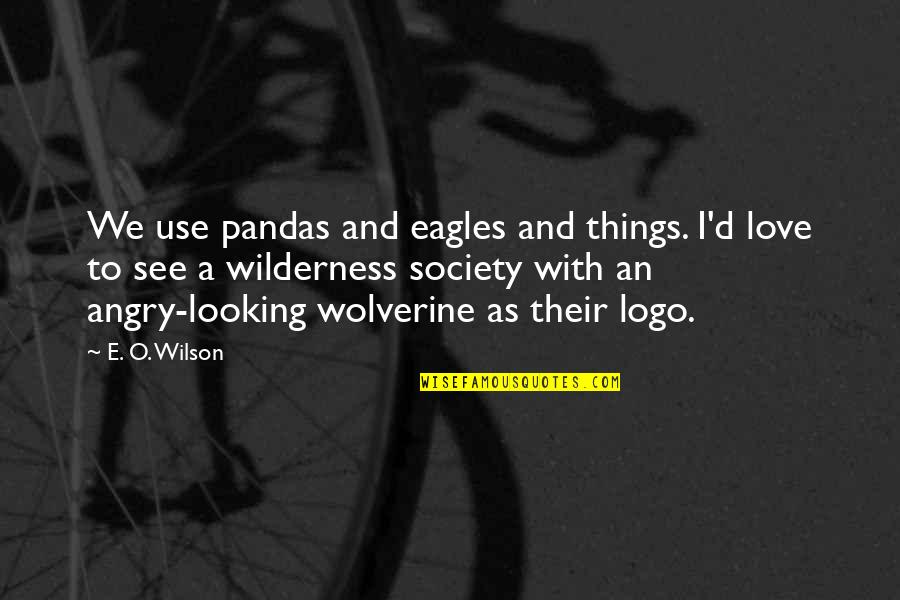 We use pandas and eagles and things. I'd love to see a wilderness society with an angry-looking wolverine as their logo.
—
E. O. Wilson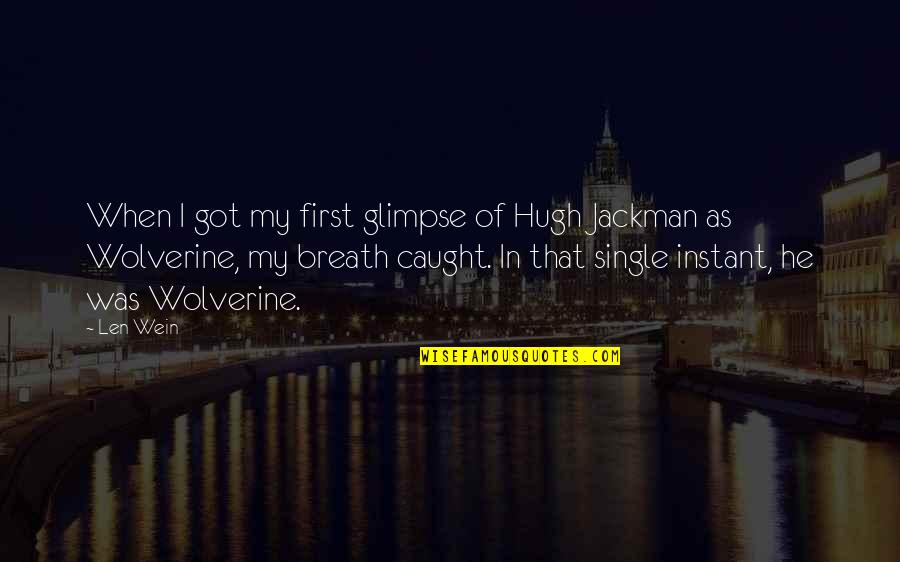 When I got my first glimpse of Hugh Jackman as Wolverine, my breath caught. In that single instant, he was Wolverine.
—
Len Wein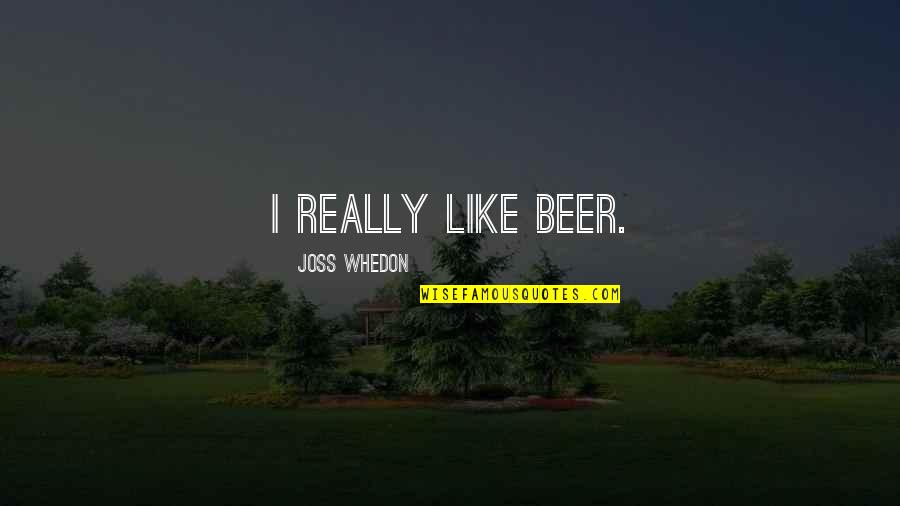 I really like beer.
—
Joss Whedon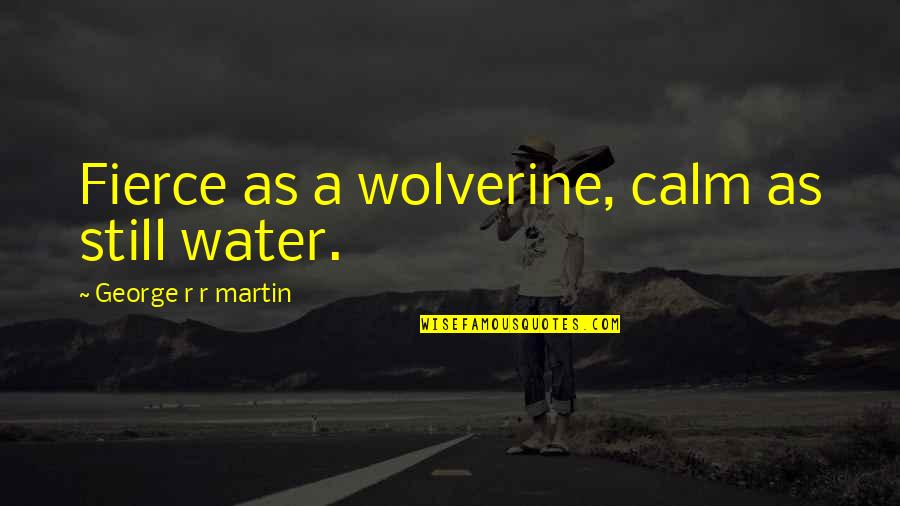 Fierce as a wolverine, calm as still water.
—
George R R Martin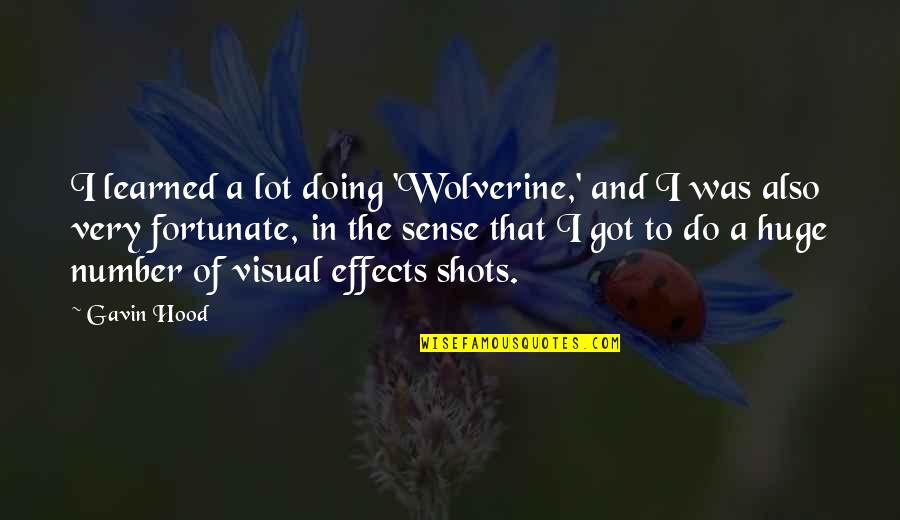 I learned a lot doing 'Wolverine,' and I was also very fortunate, in the sense that I got to do a huge number of visual effects shots. —
Gavin Hood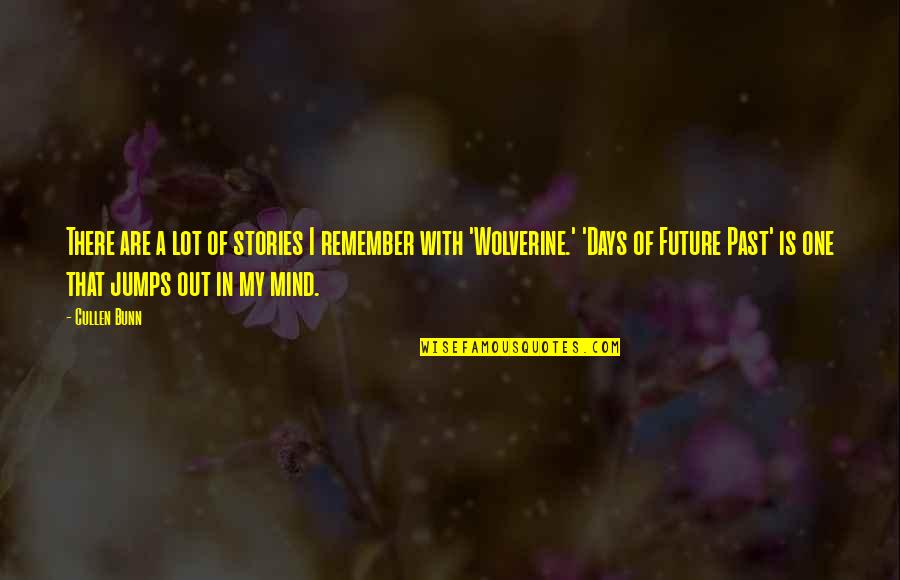 There are a lot of stories I remember with 'Wolverine.' 'Days of Future Past' is one that jumps out in my mind. —
Cullen Bunn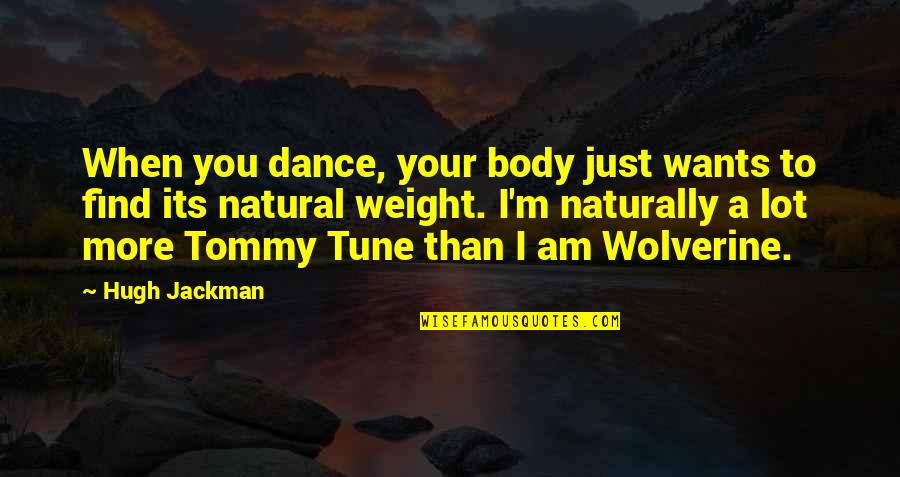 When you dance, your body just wants to find its natural weight. I'm naturally a lot more Tommy Tune than I am Wolverine. —
Hugh Jackman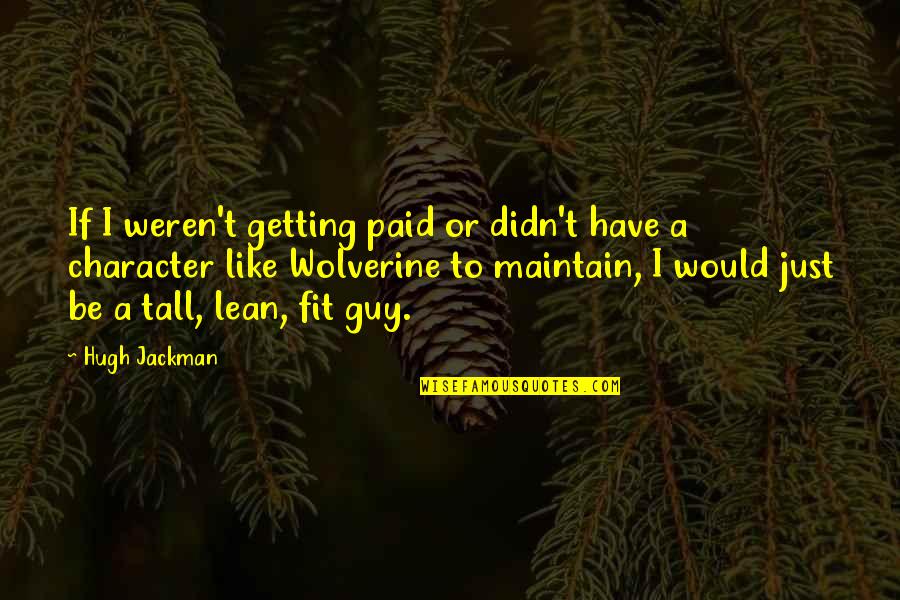 If I weren't getting paid or didn't have a character like Wolverine to maintain, I would just be a tall, lean, fit guy. —
Hugh Jackman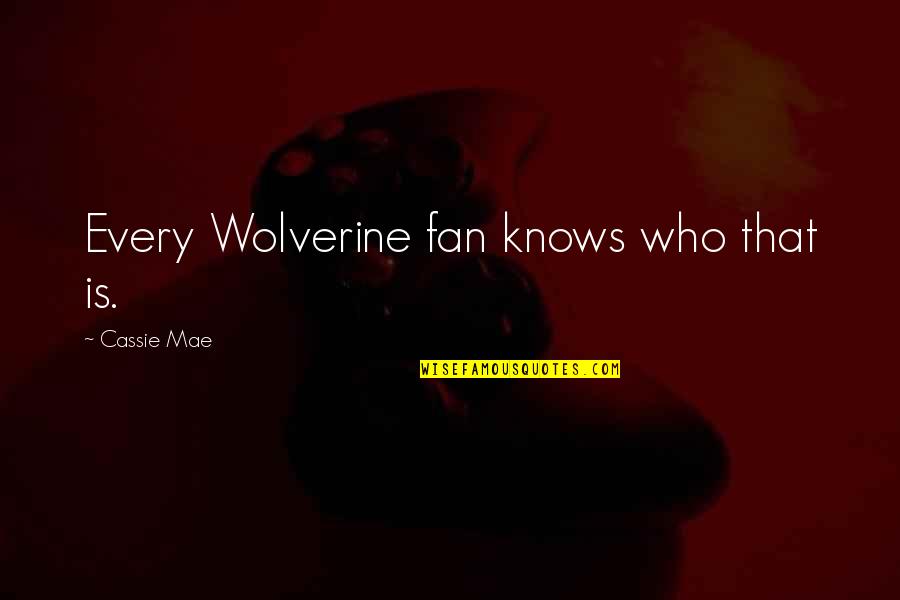 Every Wolverine fan knows who that is. —
Cassie Mae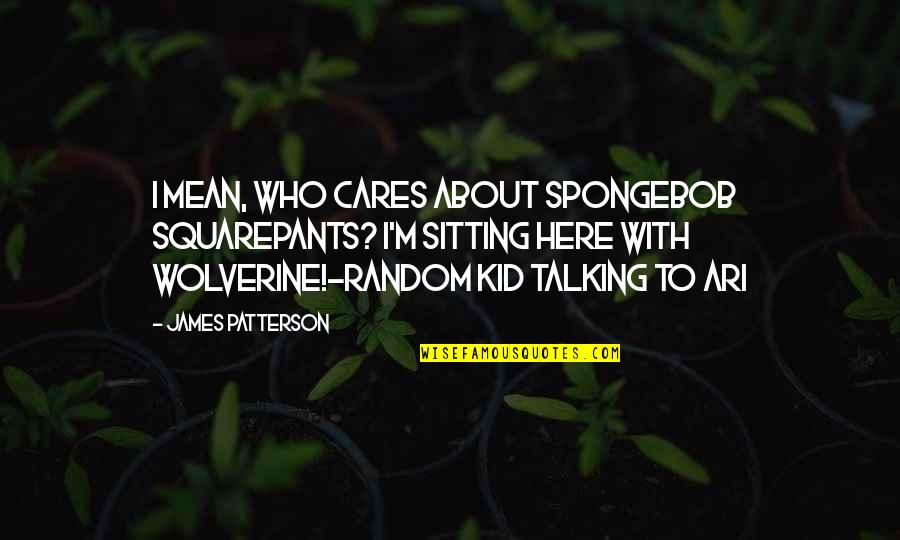 I mean, who cares about SpongeBob SquarePants? I'm sitting here with Wolverine!
-random kid talking to Ari —
James Patterson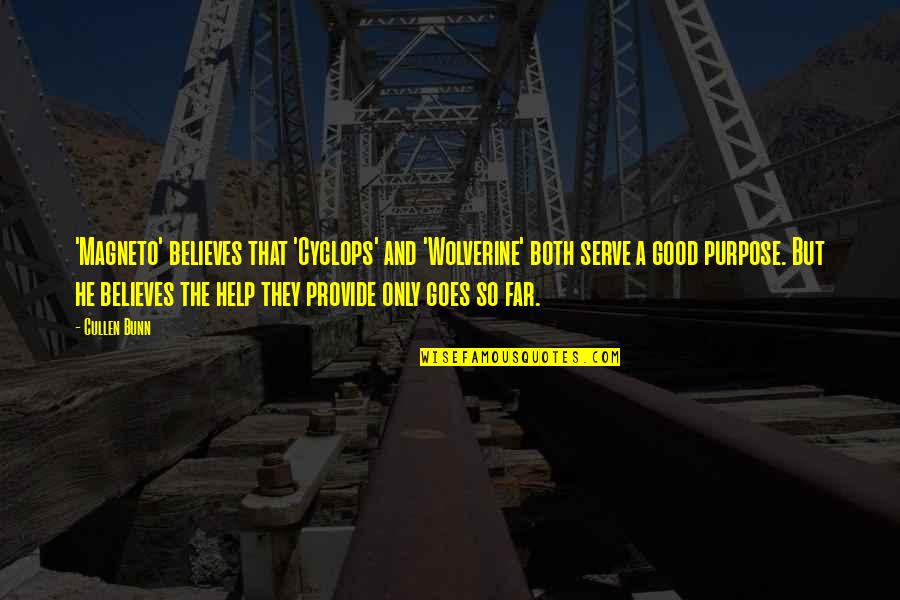 'Magneto' believes that 'Cyclops' and 'Wolverine' both serve a good purpose. But he believes the help they provide only goes so far. —
Cullen Bunn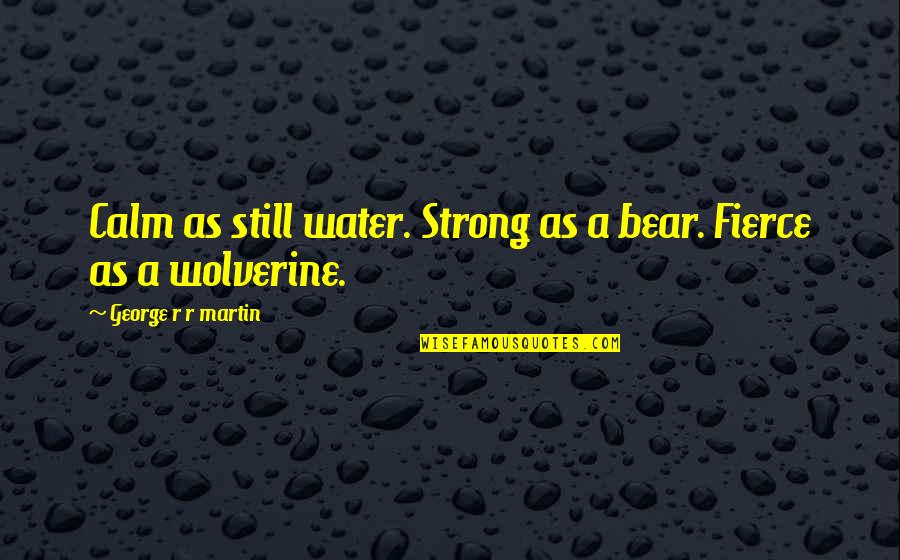 Calm as still water. Strong as a bear. Fierce as a wolverine. —
George R R Martin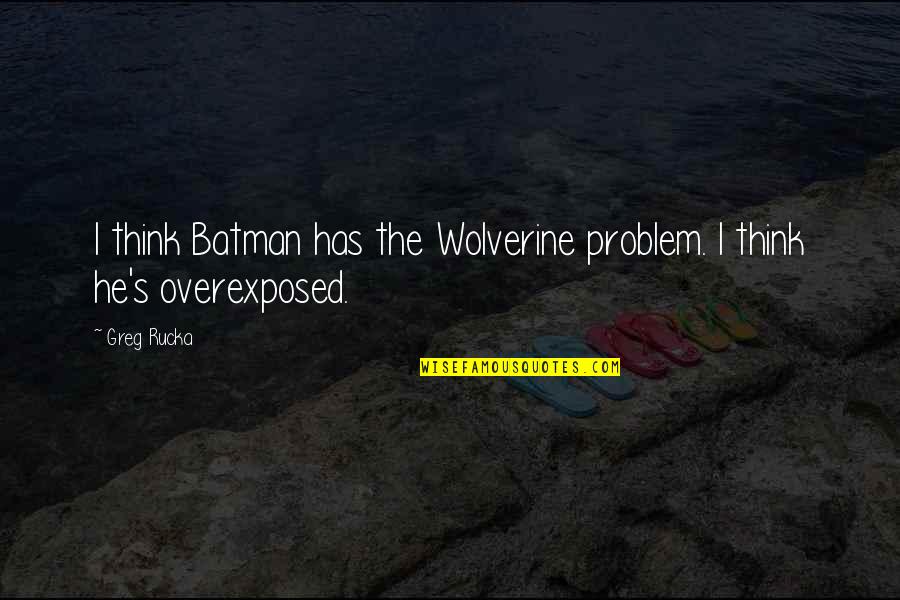 I think Batman has the Wolverine problem. I think he's overexposed. —
Greg Rucka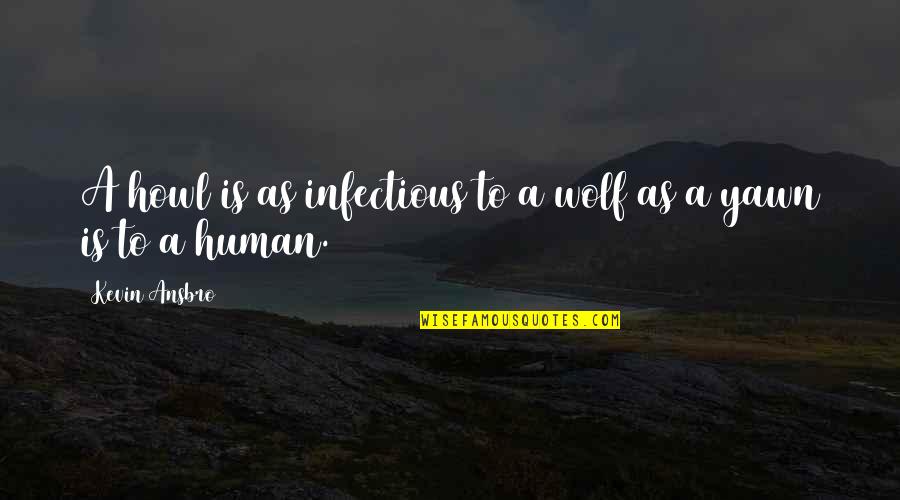 A howl is as infectious to a wolf as a yawn is to a human. —
Kevin Ansbro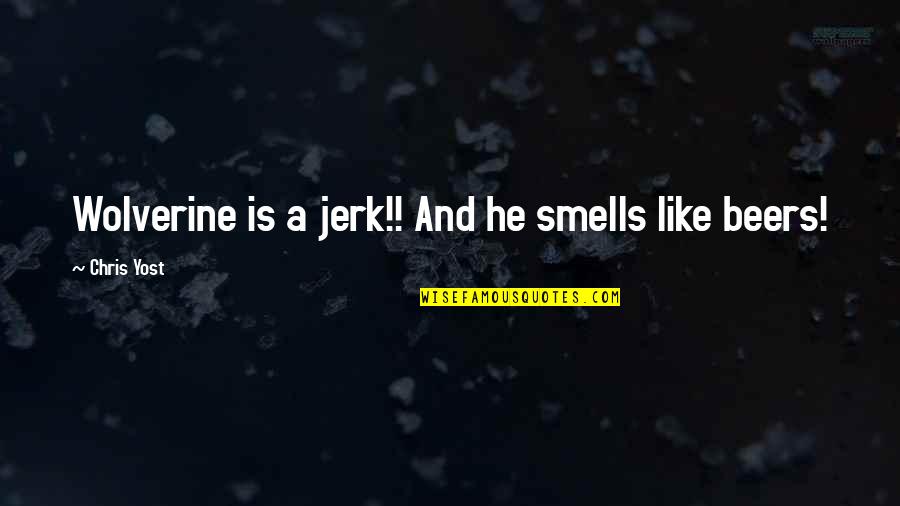 Wolverine is a jerk!! And he smells like beers! —
Chris Yost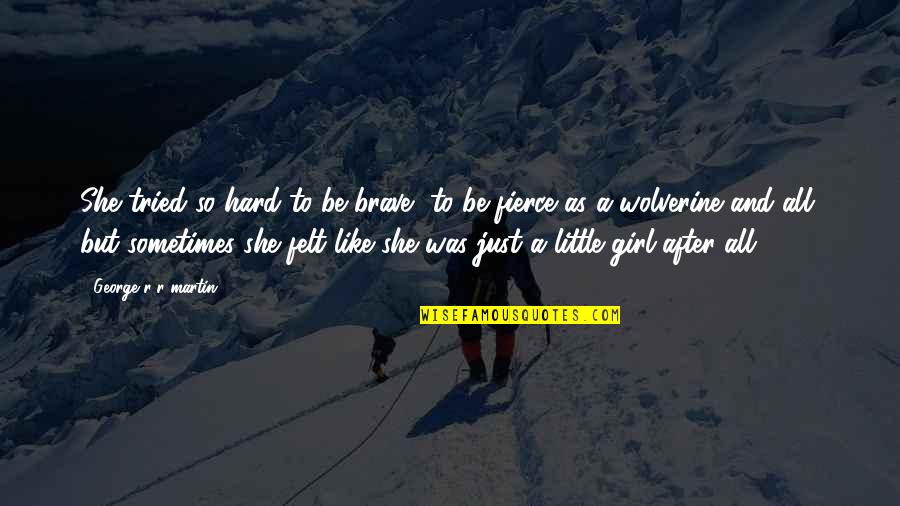 She tried so hard to be brave, to be fierce as a wolverine and all, but sometimes she felt like she was just a little girl after all. —
George R R Martin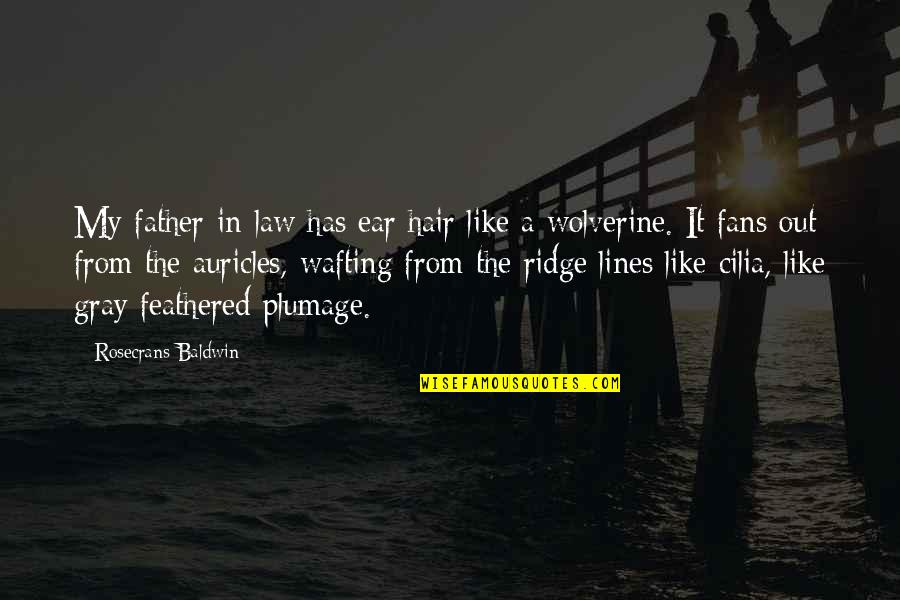 My father-in-law has ear hair like a wolverine. It fans out from the auricles, wafting from the ridge lines like cilia, like gray feathered plumage. —
Rosecrans Baldwin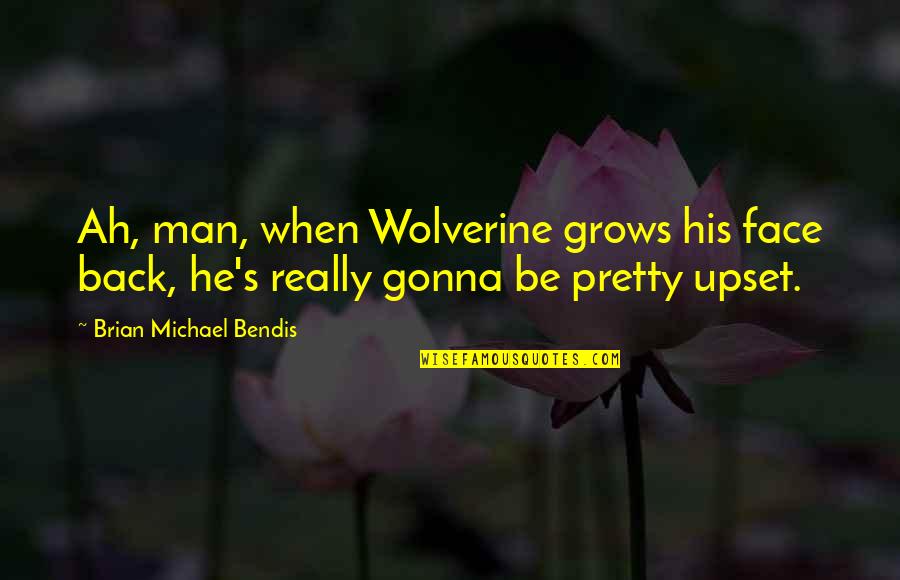 Ah, man, when Wolverine grows his face back, he's really gonna be pretty upset. —
Brian Michael Bendis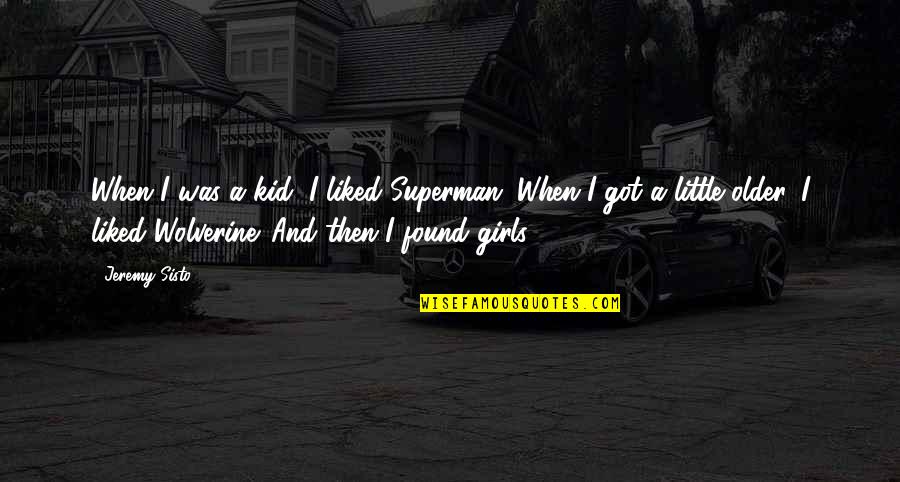 When I was a kid, I liked Superman. When I got a little older, I liked Wolverine. And then I found girls. —
Jeremy Sisto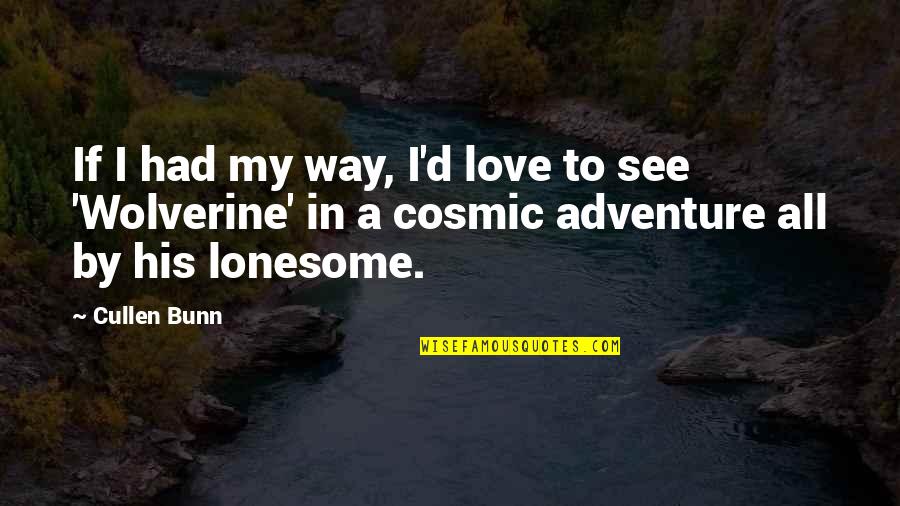 If I had my way, I'd love to see 'Wolverine' in a cosmic adventure all by his lonesome. —
Cullen Bunn