Witt Quotes
Collection of top 64 famous quotes about Witt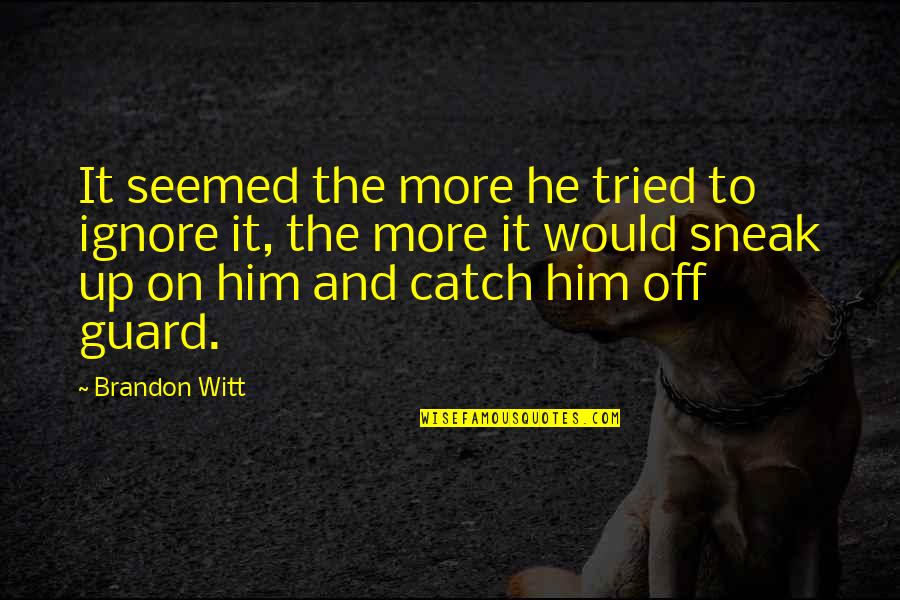 It seemed the more he tried to ignore it, the more it would sneak up on him and catch him off guard.
—
Brandon Witt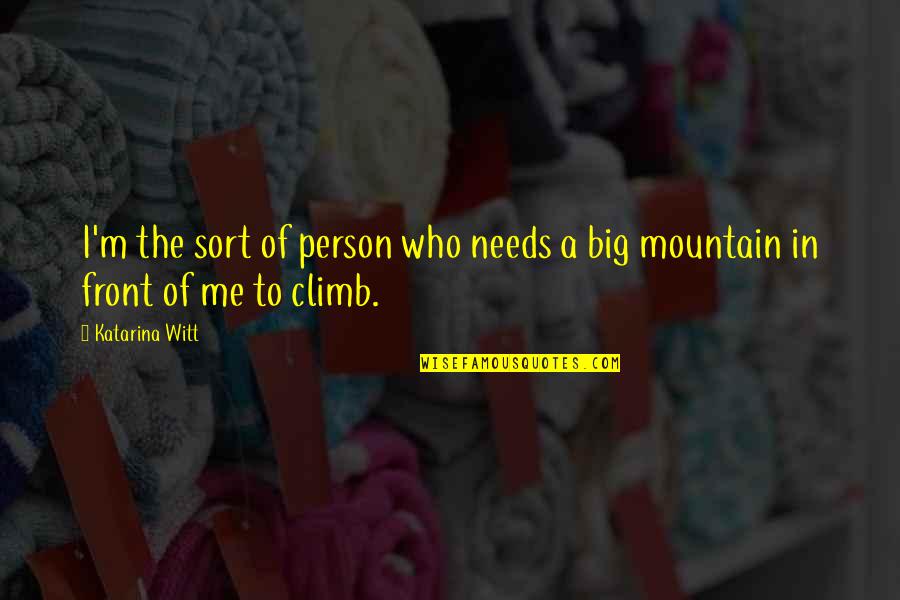 I'm the sort of person who needs a big mountain in front of me to climb.
—
Katarina Witt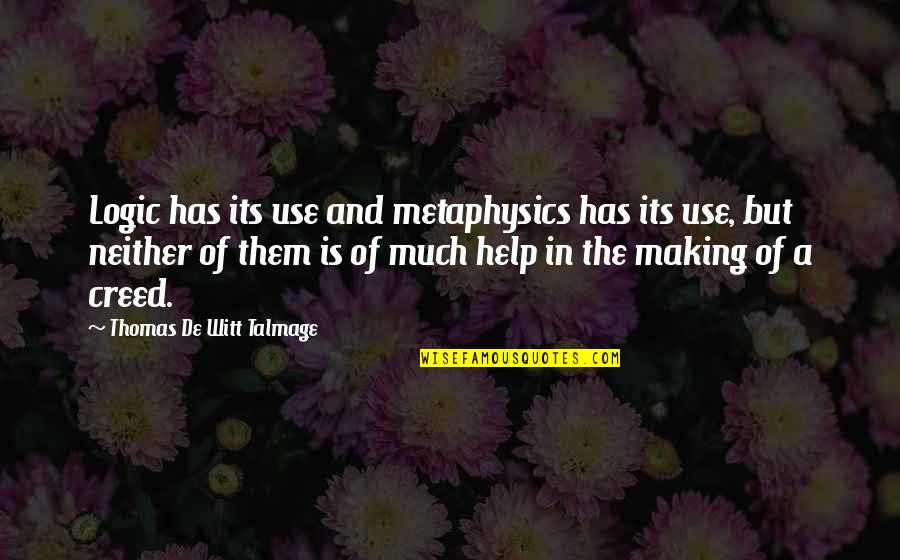 Logic has its use and metaphysics has its use, but neither of them is of much help in the making of a creed.
—
Thomas De Witt Talmage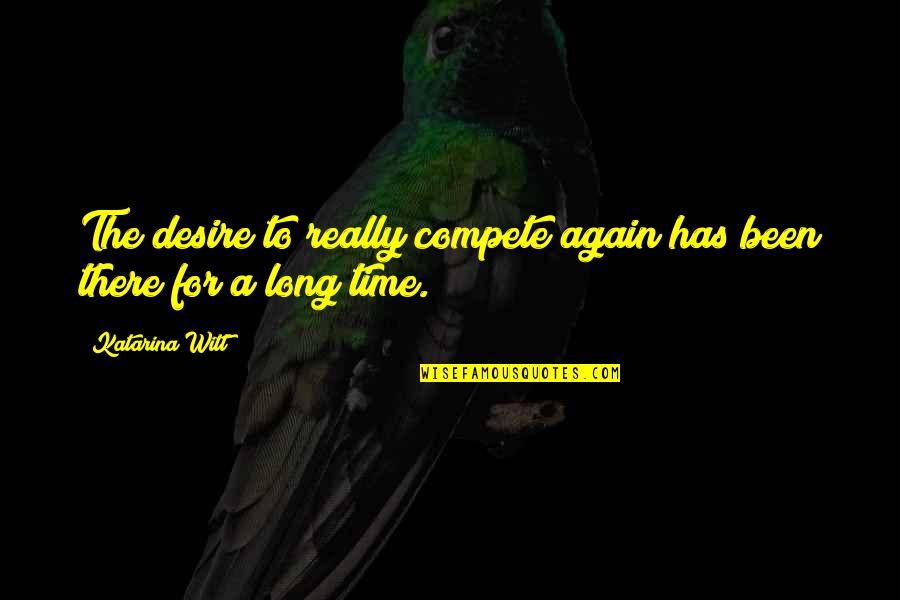 The desire to really compete again has been there for a long time.
—
Katarina Witt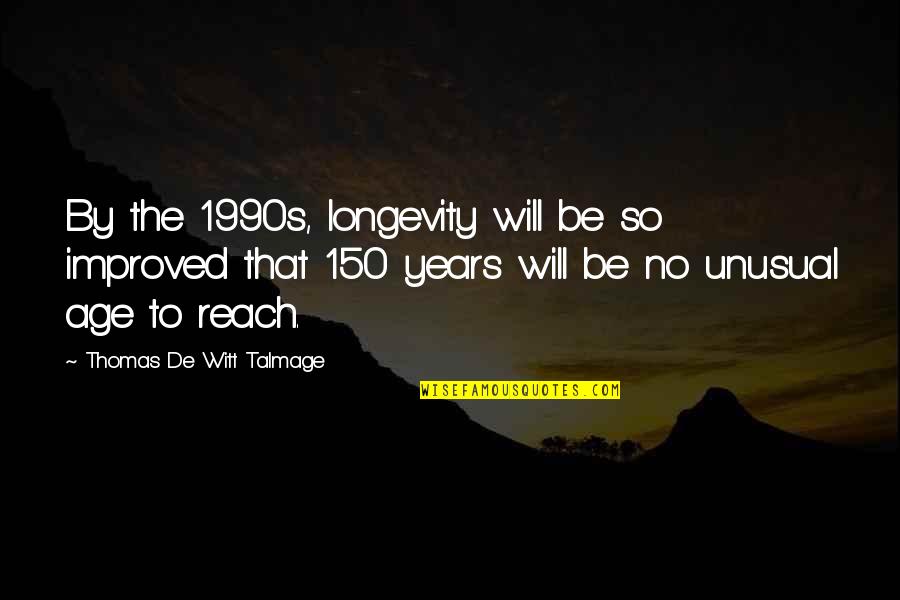 By the 1990s, longevity will be so improved that 150 years will be no unusual age to reach.
—
Thomas De Witt Talmage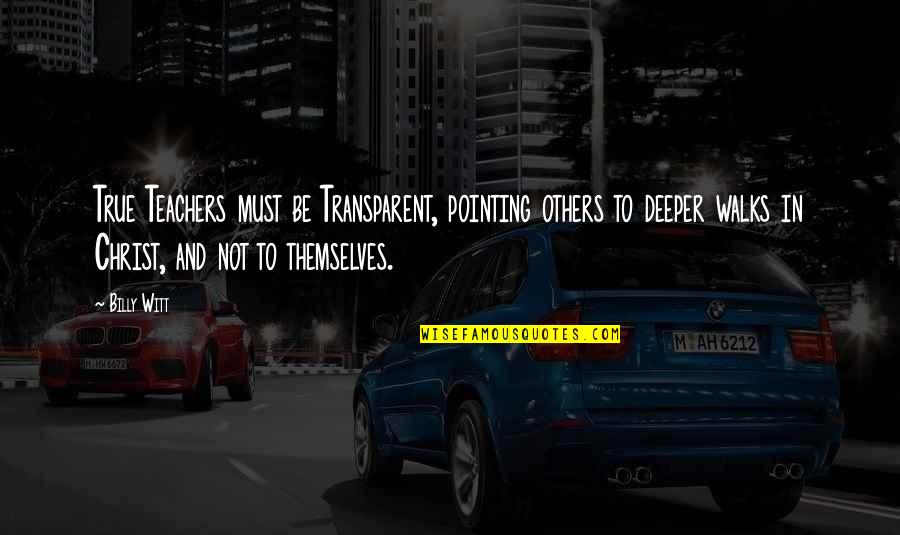 True Teachers must be Transparent, pointing others to deeper walks in Christ, and not to themselves.
—
Billy Witt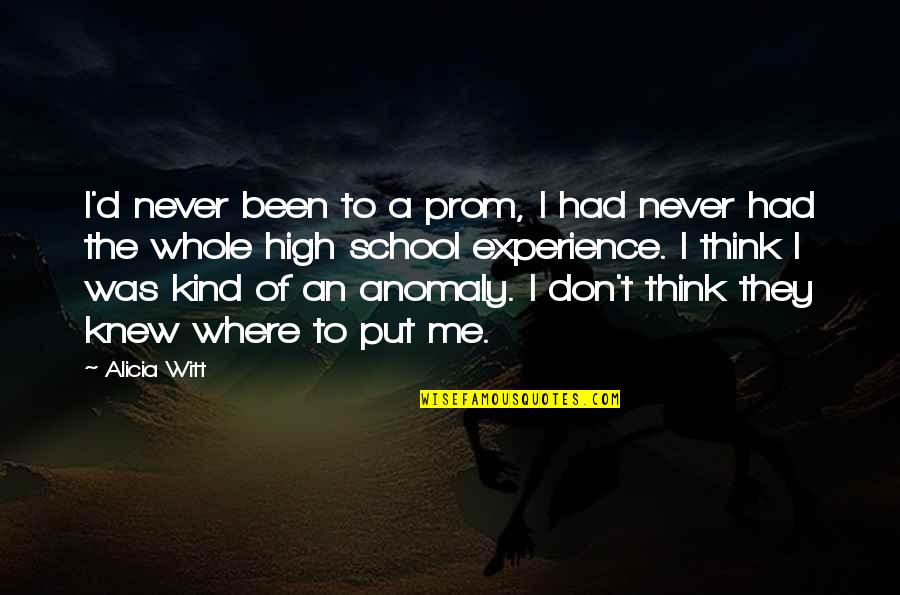 I'd never been to a prom, I had never had the whole high school experience. I think I was kind of an anomaly. I don't think they knew where to put me.
—
Alicia Witt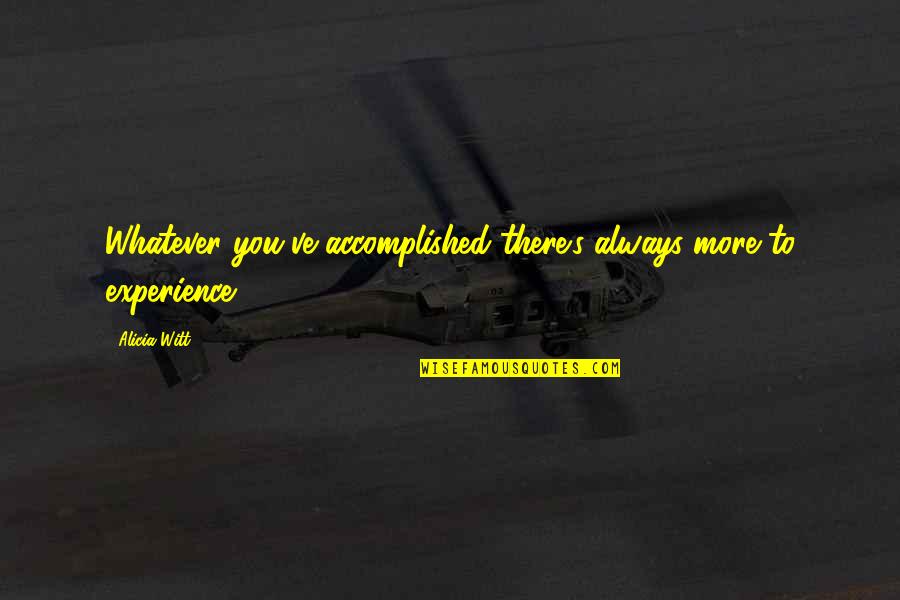 Whatever you've accomplished there's always more to experience .
—
Alicia Witt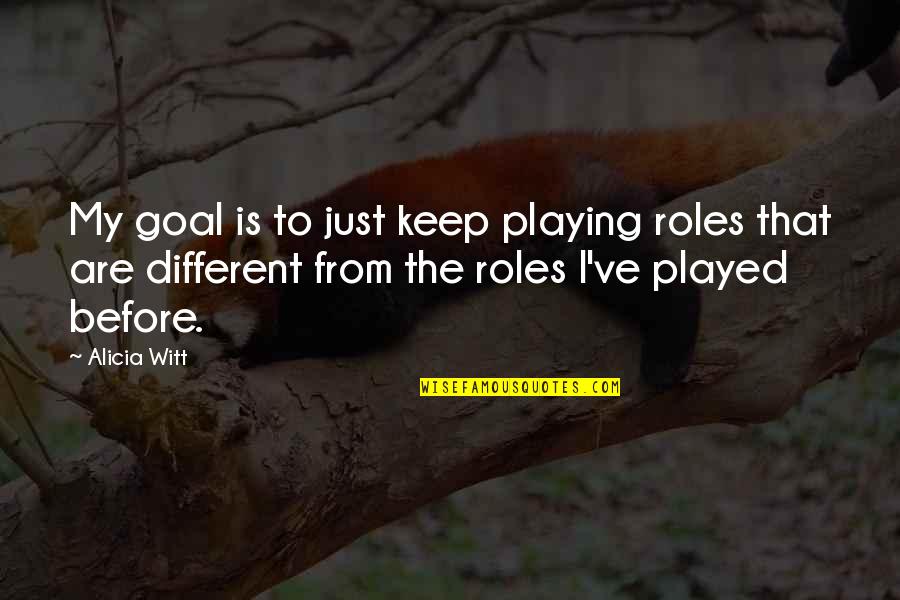 My goal is to just keep playing roles that are different from the roles I've played before.
—
Alicia Witt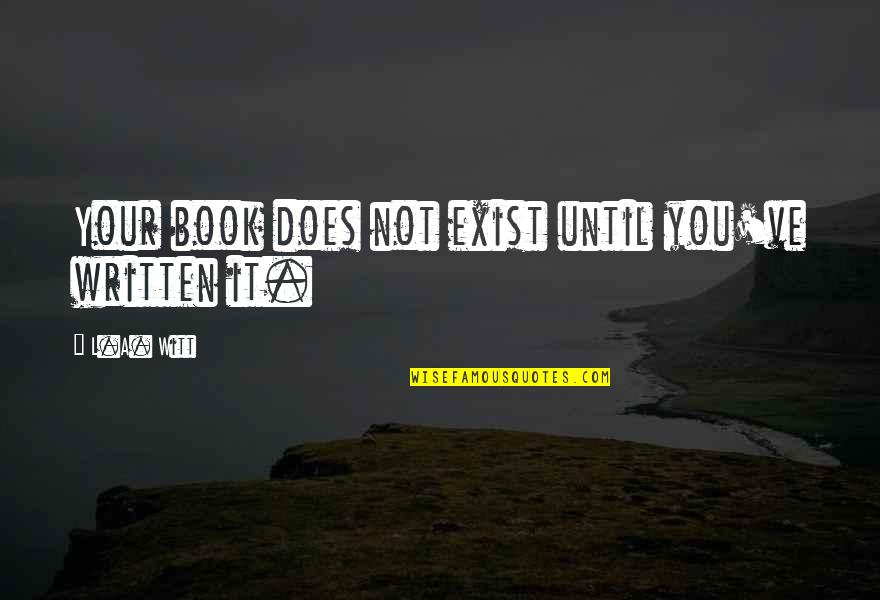 Your book does not exist until you've written it.
—
L.A. Witt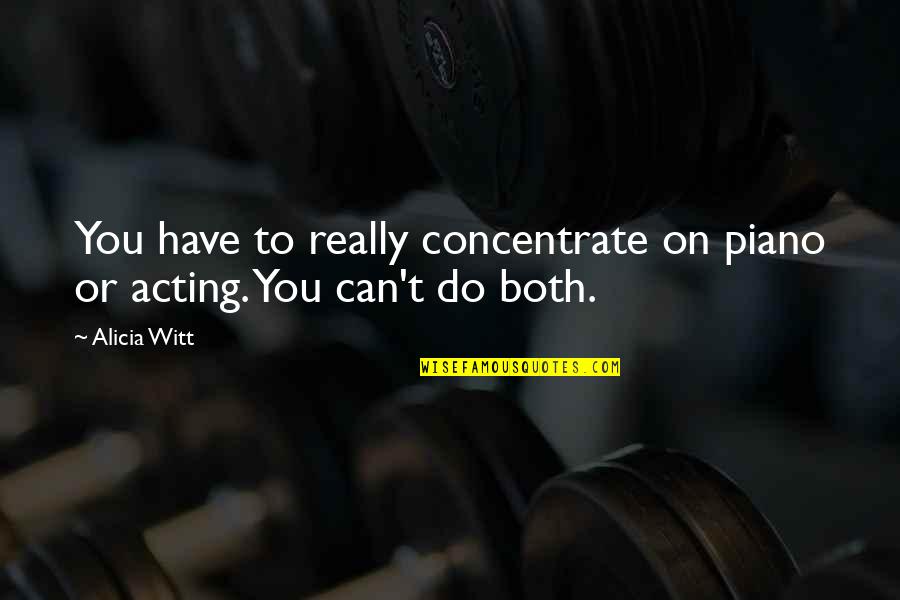 You have to really concentrate on piano or acting. You can't do both.
—
Alicia Witt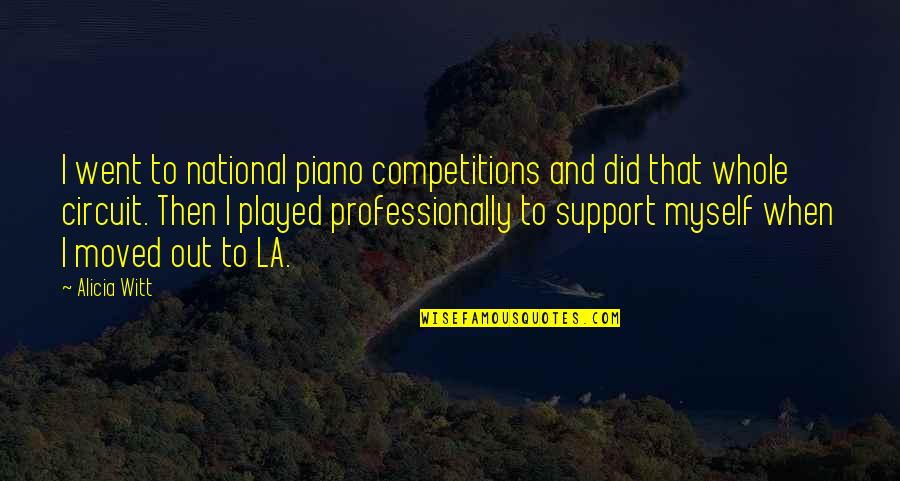 I went to national piano competitions and did that whole circuit. Then I played professionally to support myself when I moved out to LA.
—
Alicia Witt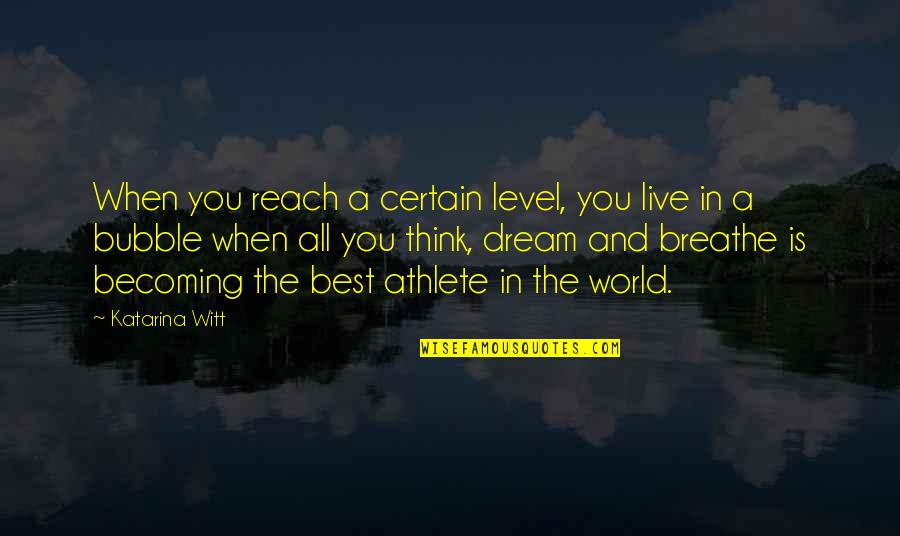 When you reach a certain level, you live in a bubble when all you think, dream and breathe is becoming the best athlete in the world. —
Katarina Witt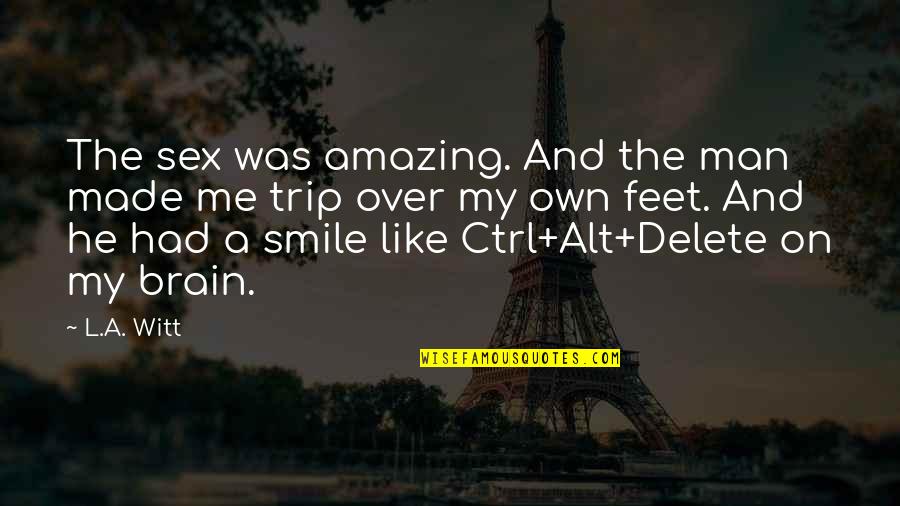 The sex was amazing. And the man made me trip over my own feet. And he had a smile like Ctrl+Alt+Delete on my brain. —
L.A. Witt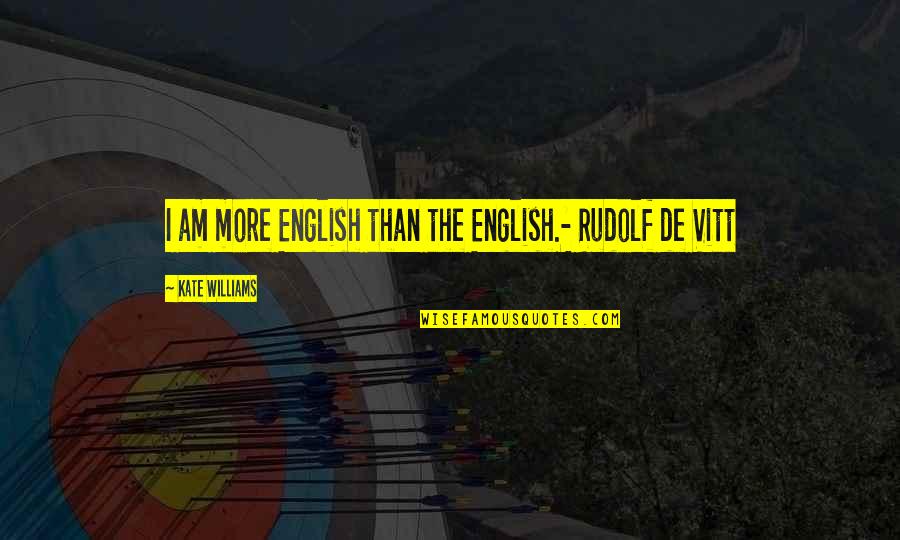 I am more English than the English.- Rudolf de Vitt —
Kate Williams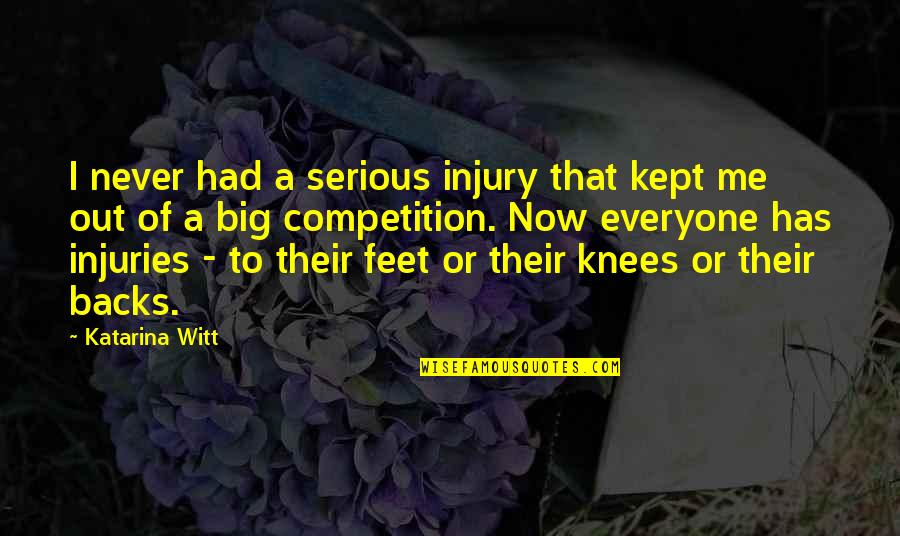 I never had a serious injury that kept me out of a big competition. Now everyone has injuries - to their feet or their knees or their backs. —
Katarina Witt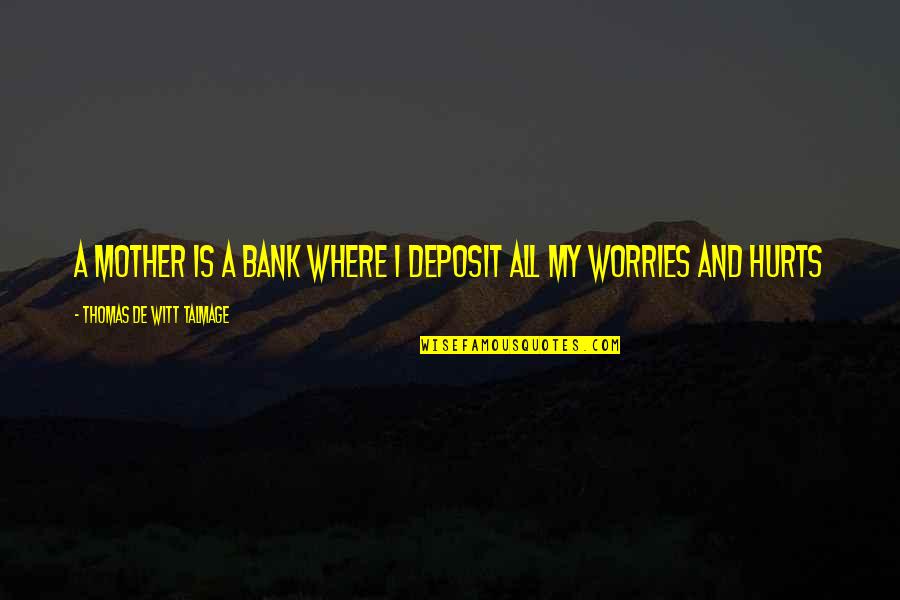 A mother is a bank where I deposit all my worries and hurts —
Thomas De Witt Talmage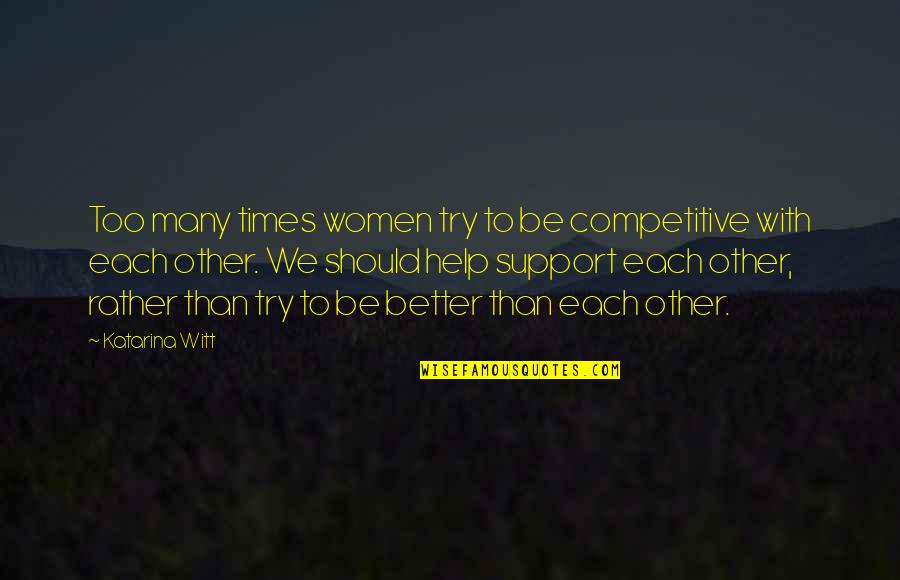 Too many times women try to be competitive with each other. We should help support each other, rather than try to be better than each other. —
Katarina Witt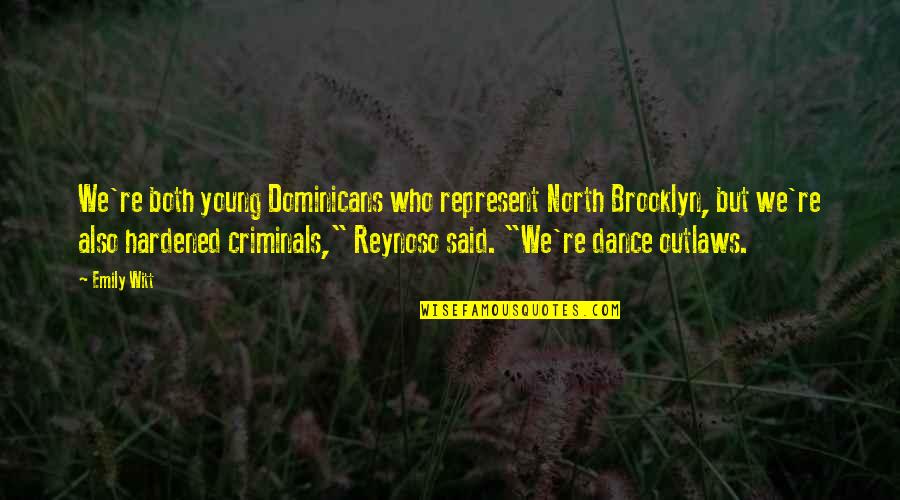 We're both young Dominicans who represent North Brooklyn, but we're also hardened criminals," Reynoso said. "We're dance outlaws. —
Emily Witt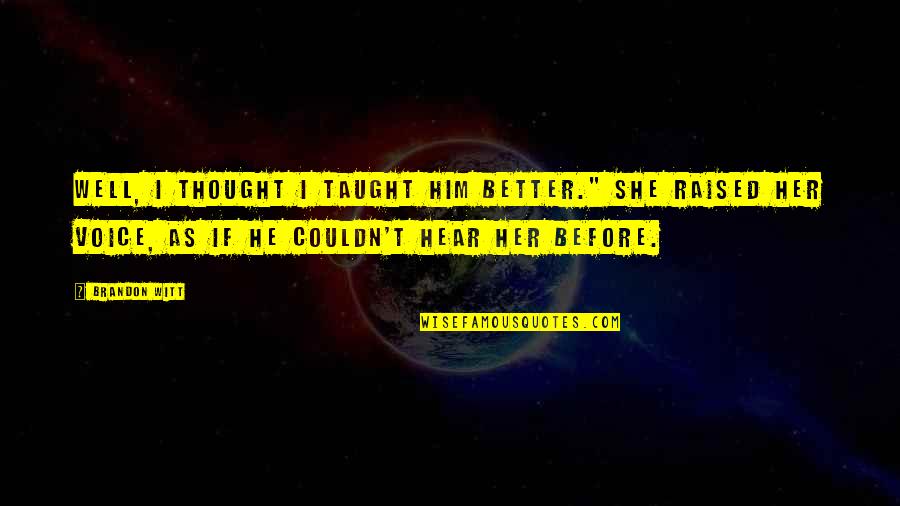 Well, I thought I taught him better." She raised her voice, as if he couldn't hear her before. —
Brandon Witt
Pianos tend to get better as they age, the more you play them. They grow into their sound. —
Alicia Witt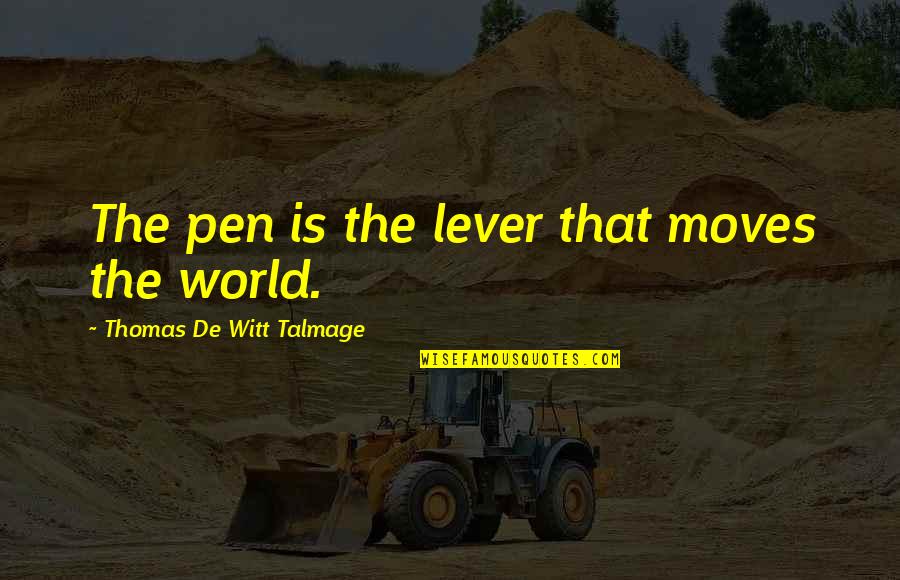 The pen is the lever that moves the world. —
Thomas De Witt Talmage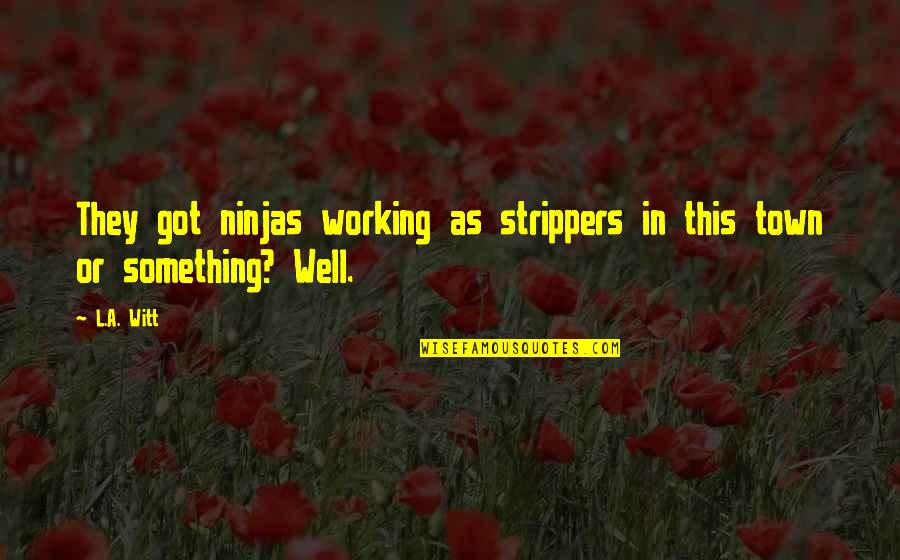 They got ninjas working as strippers in this town or something? Well. —
L.A. Witt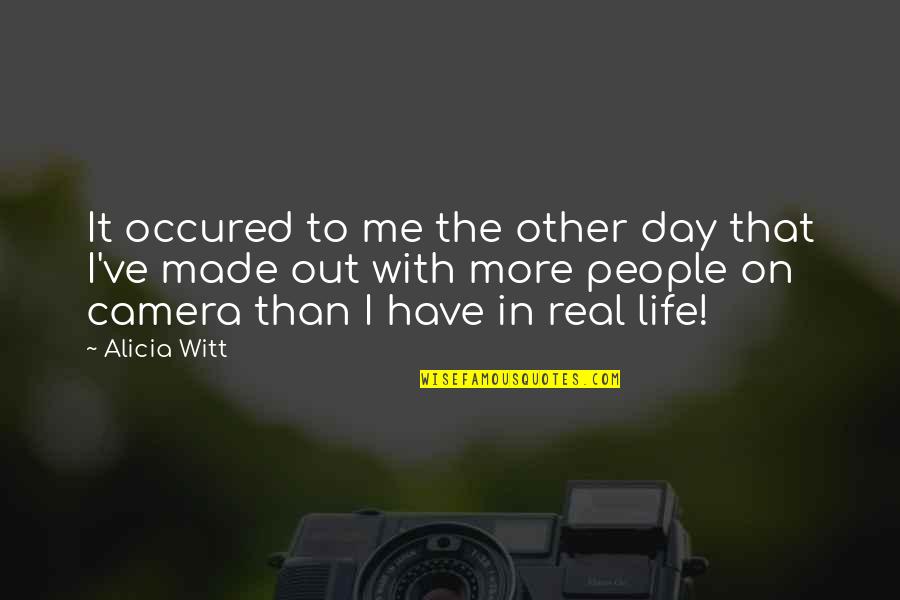 It occured to me the other day that I've made out with more people on camera than I have in real life! —
Alicia Witt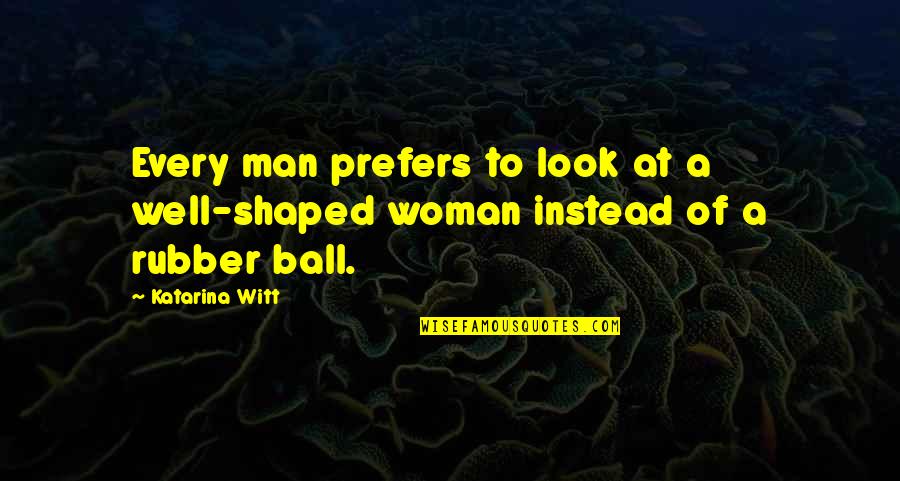 Every man prefers to look at a well-shaped woman instead of a rubber ball. —
Katarina Witt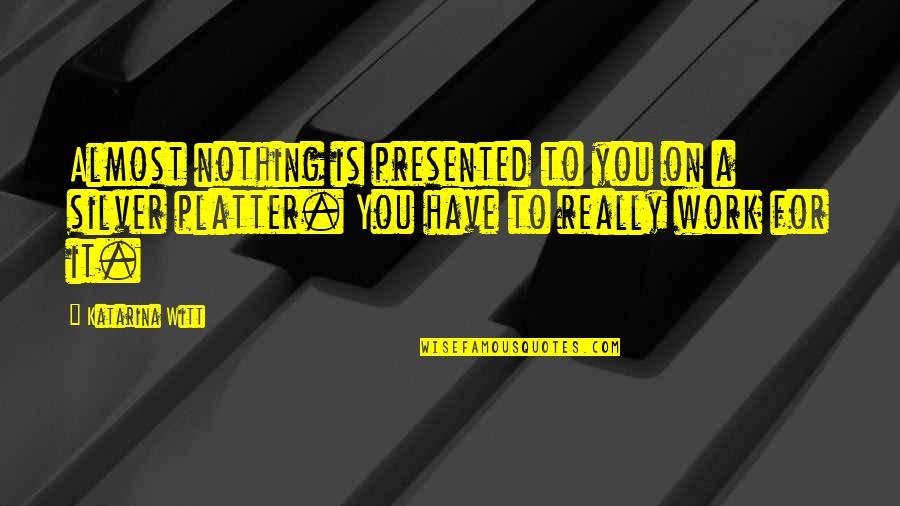 Almost nothing is presented to you on a silver platter. You have to really work for it. —
Katarina Witt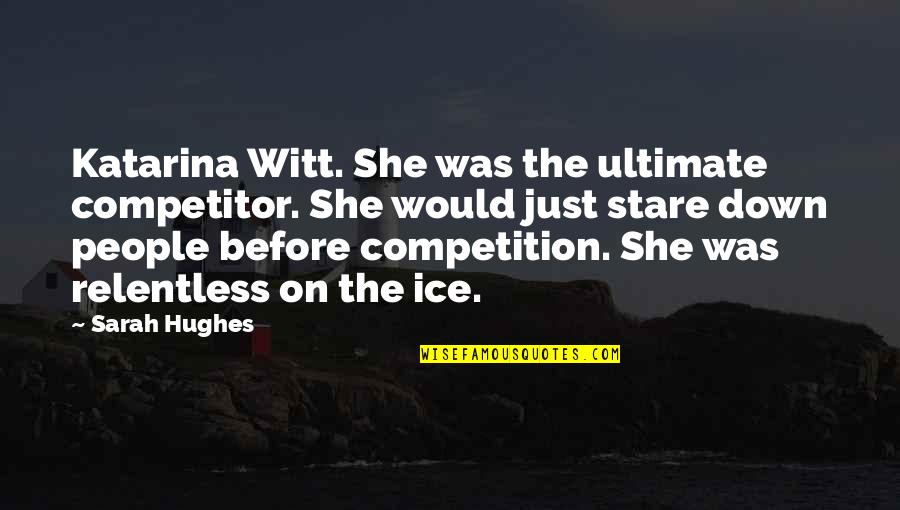 Katarina
Witt
. She was the ultimate competitor. She would just stare down people before competition. She was relentless on the ice. —
Sarah Hughes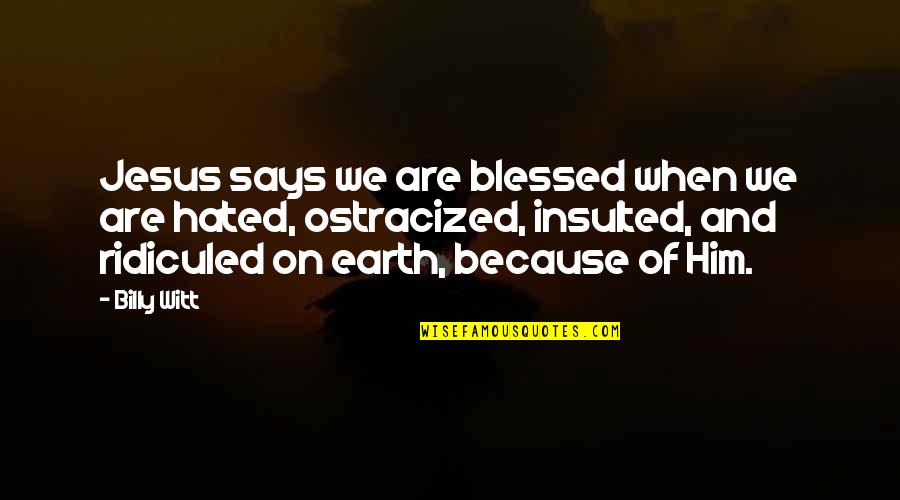 Jesus says we are blessed when we are hated, ostracized, insulted, and ridiculed on earth, because of Him. —
Billy Witt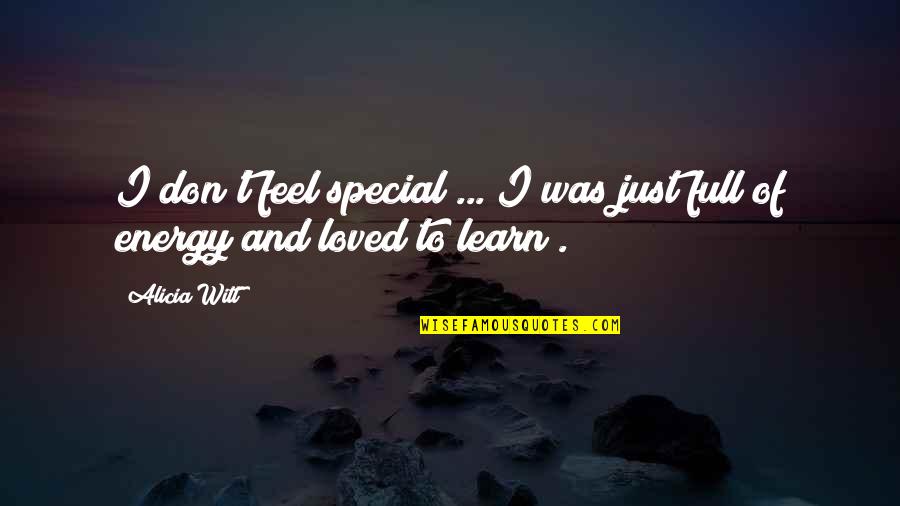 I don't feel special ... I was just full of energy and loved to learn . —
Alicia Witt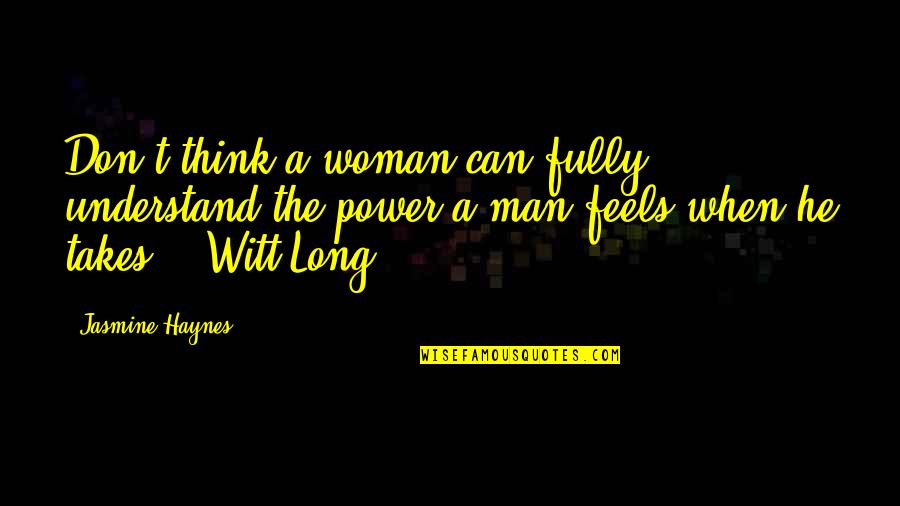 Don't think a woman can fully understand the power a man feels when he takes." (
Witt
Long) —
Jasmine Haynes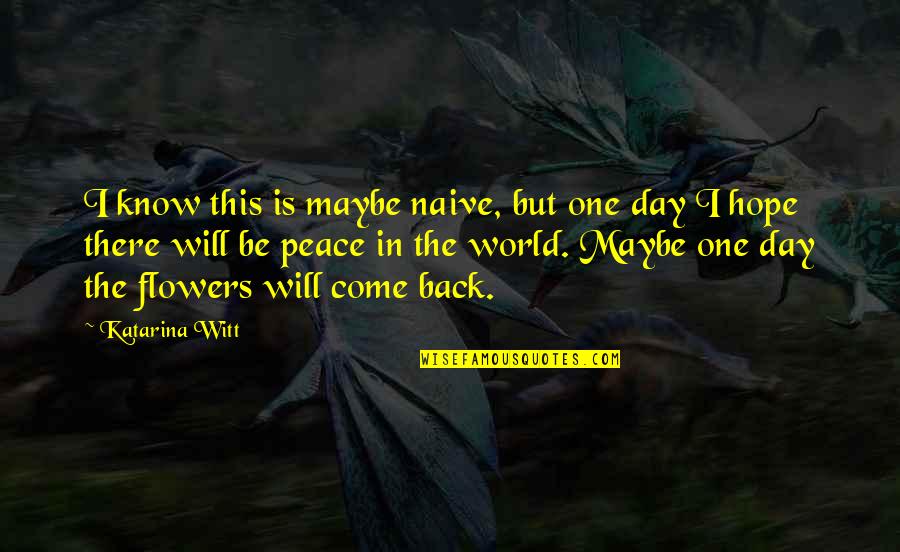 I know this is maybe naive, but one day I hope there will be peace in the world. Maybe one day the flowers will come back. —
Katarina Witt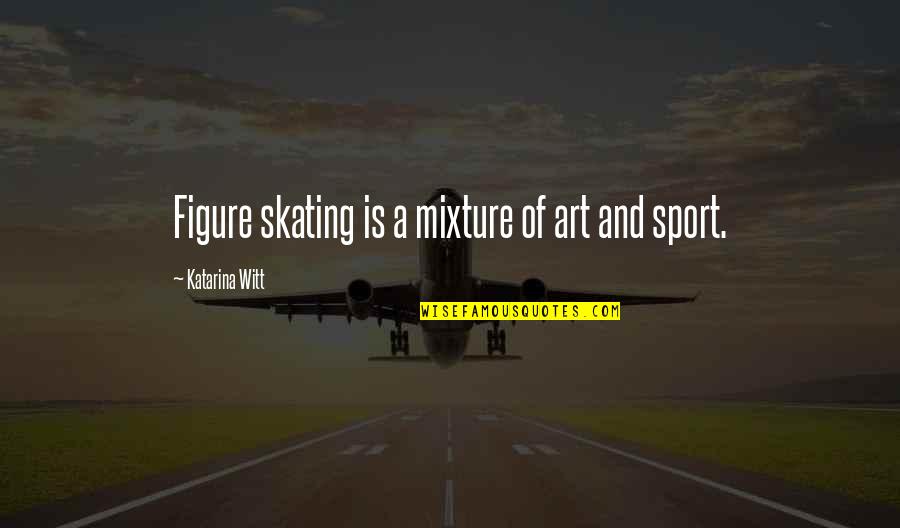 Figure skating is a mixture of art and sport. —
Katarina Witt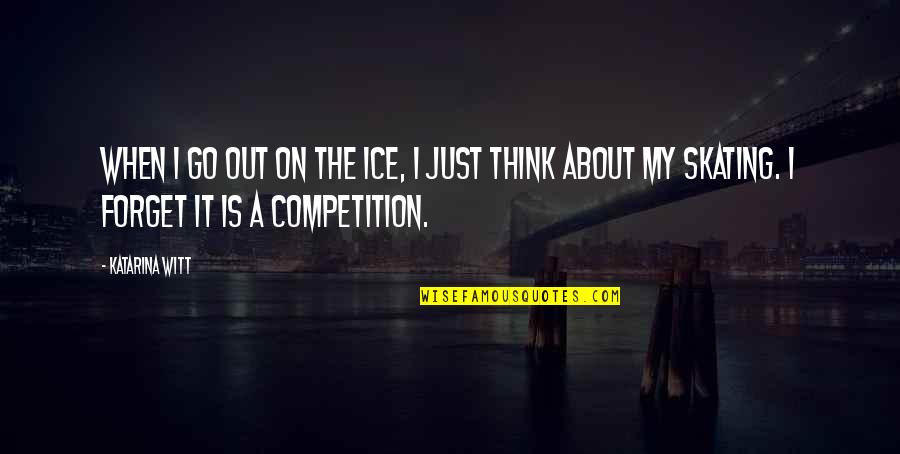 When I go out on the ice, I just think about my skating. I forget it is a competition. —
Katarina Witt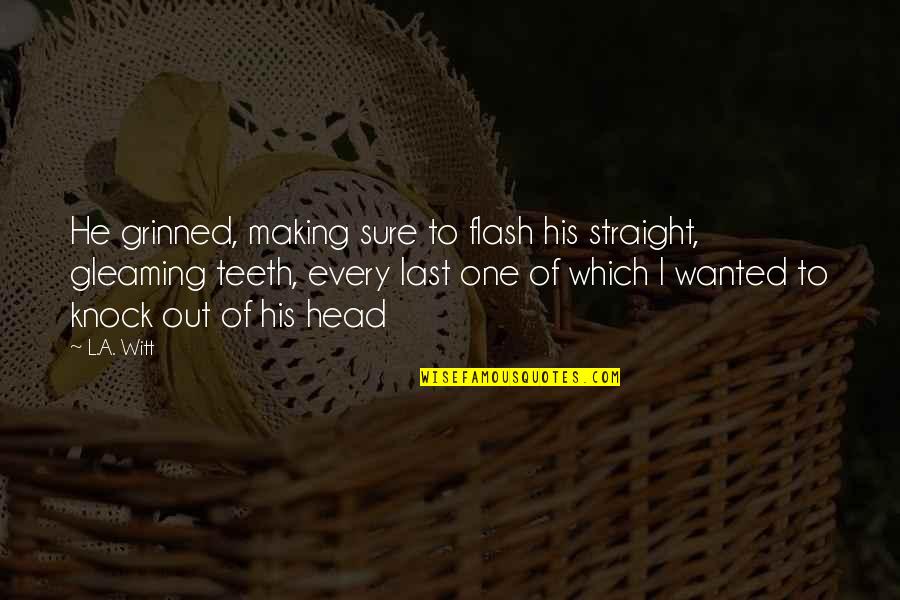 He grinned, making sure to flash his straight, gleaming teeth, every last one of which I wanted to knock out of his head —
L.A. Witt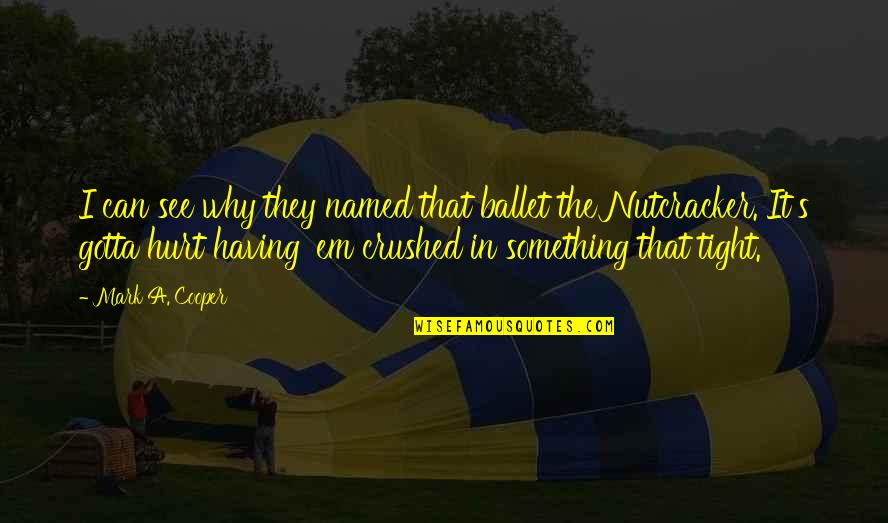 I can see why they named that ballet the Nutcracker. It's gotta hurt having 'em crushed in something that tight. —
Mark A. Cooper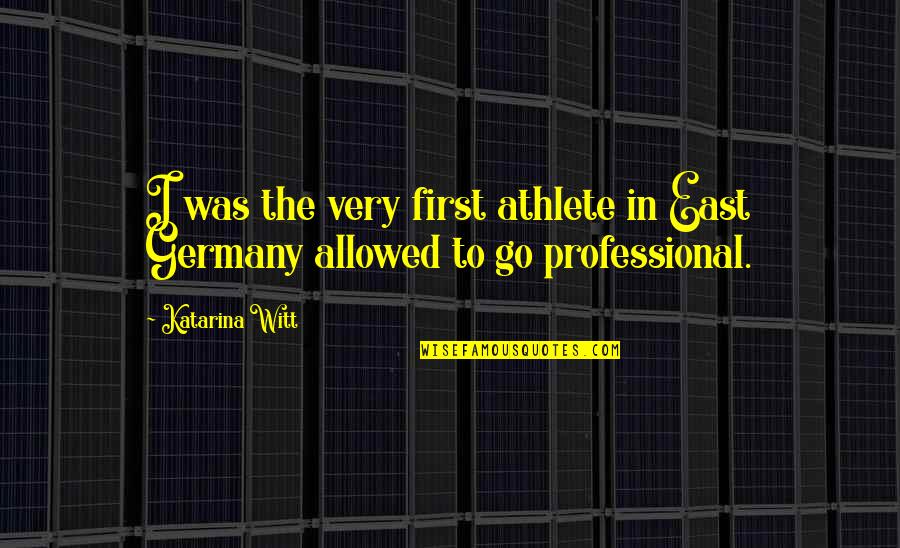 I was the very first athlete in East Germany allowed to go professional. —
Katarina Witt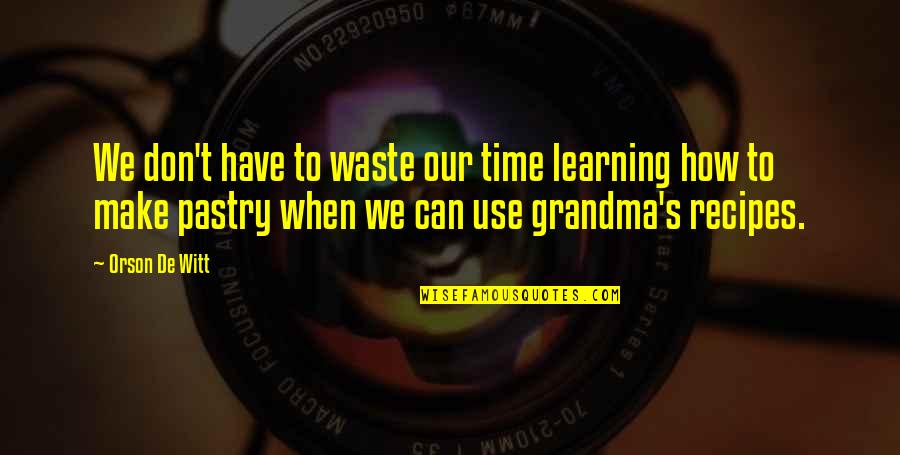 We don't have to waste our time learning how to make pastry when we can use grandma's recipes. —
Orson De Witt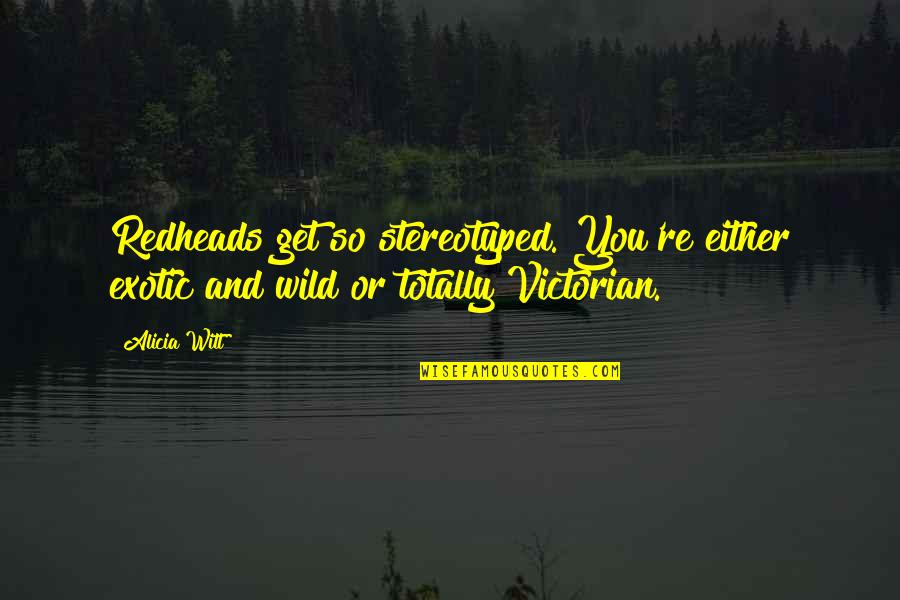 Redheads get so stereotyped. You're either exotic and wild or totally Victorian. —
Alicia Witt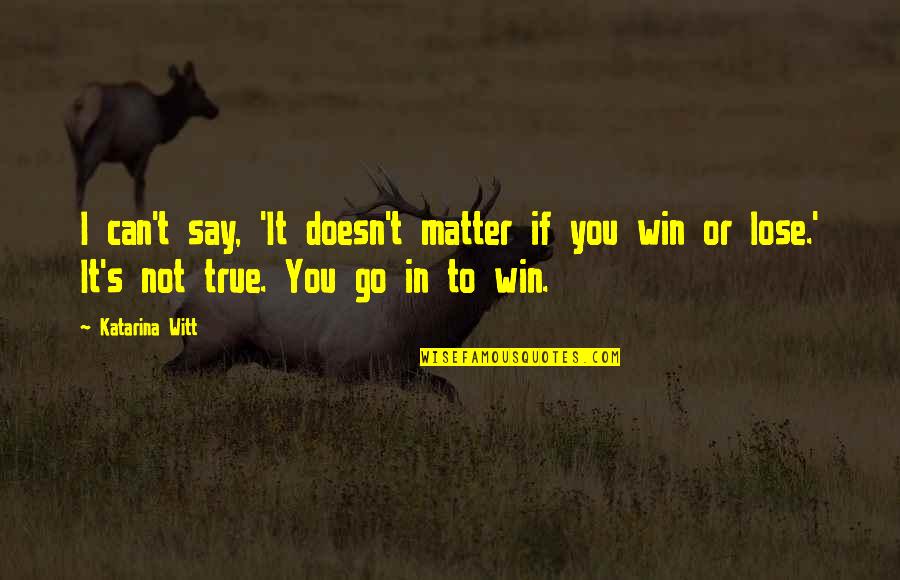 I can't say, 'It doesn't matter if you win or lose.' It's not true. You go in to win. —
Katarina Witt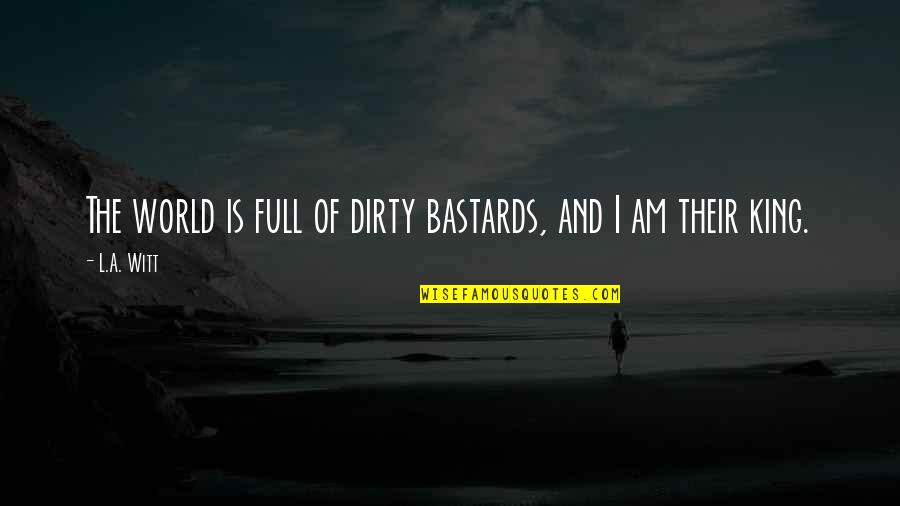 The world is full of dirty bastards, and I am their king. —
L.A. Witt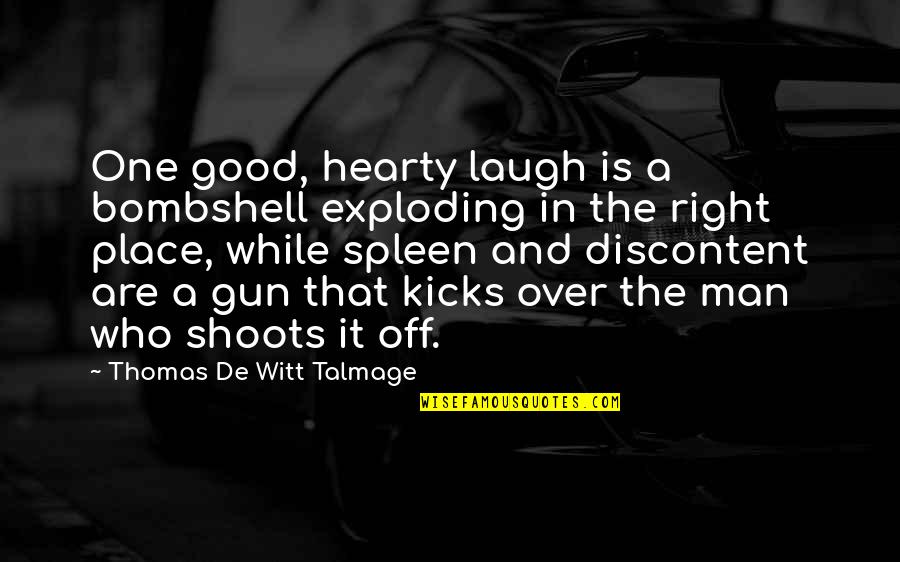 One good, hearty laugh is a bombshell exploding in the right place, while spleen and discontent are a gun that kicks over the man who shoots it off. —
Thomas De Witt Talmage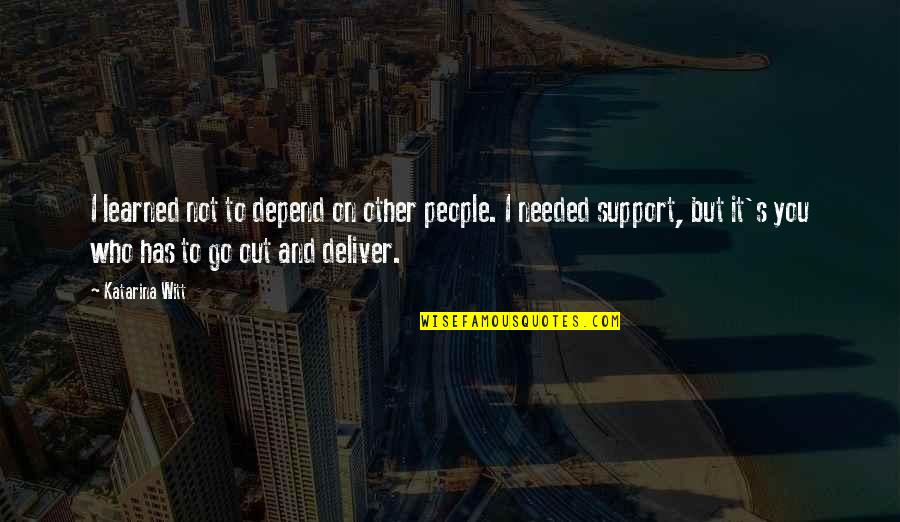 I learned not to depend on other people. I needed support, but it's you who has to go out and deliver. —
Katarina Witt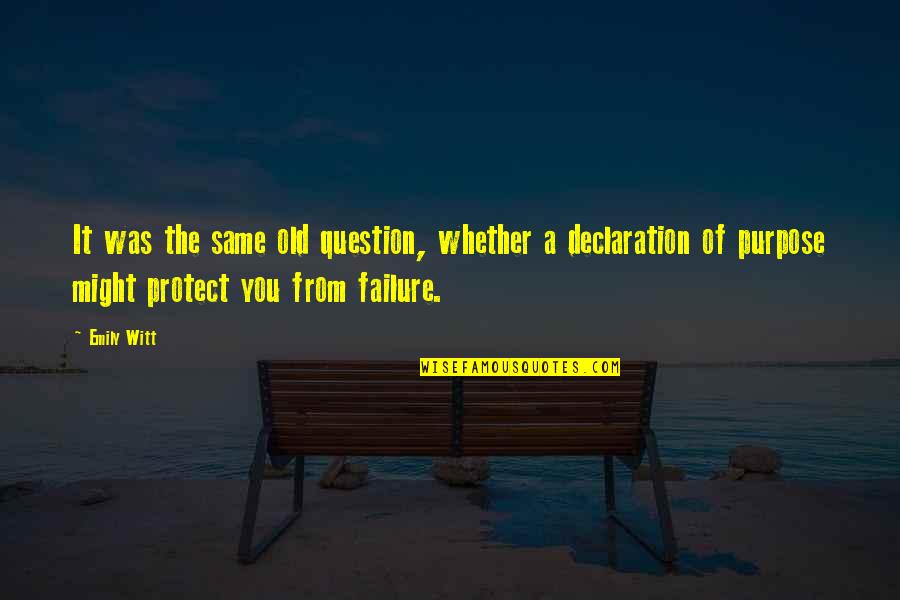 It was the same old question, whether a declaration of purpose might protect you from failure. —
Emily Witt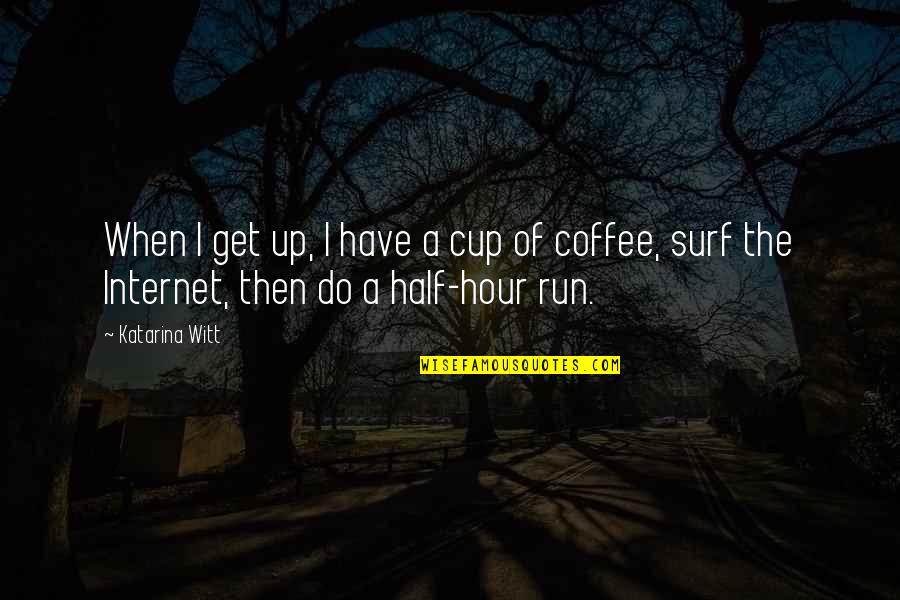 When I get up, I have a cup of coffee, surf the Internet, then do a half-hour run. —
Katarina Witt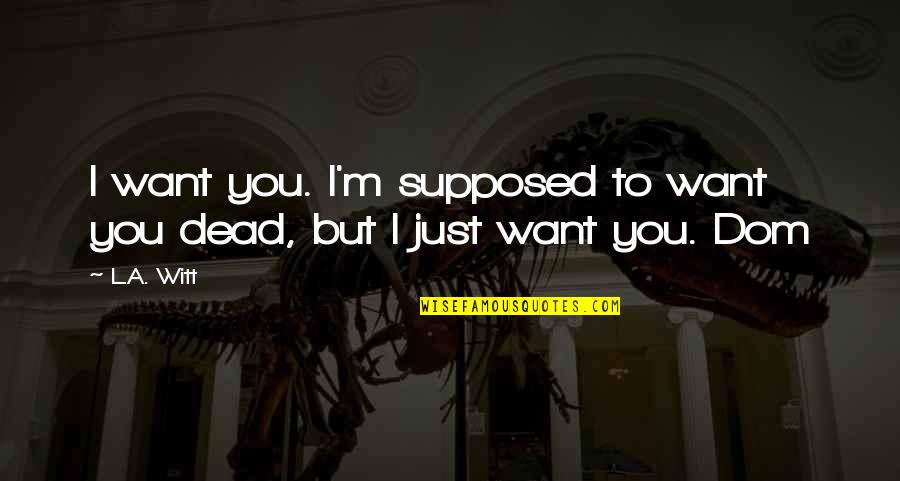 I want you. I'm supposed to want you dead, but I just want you. Dom —
L.A. Witt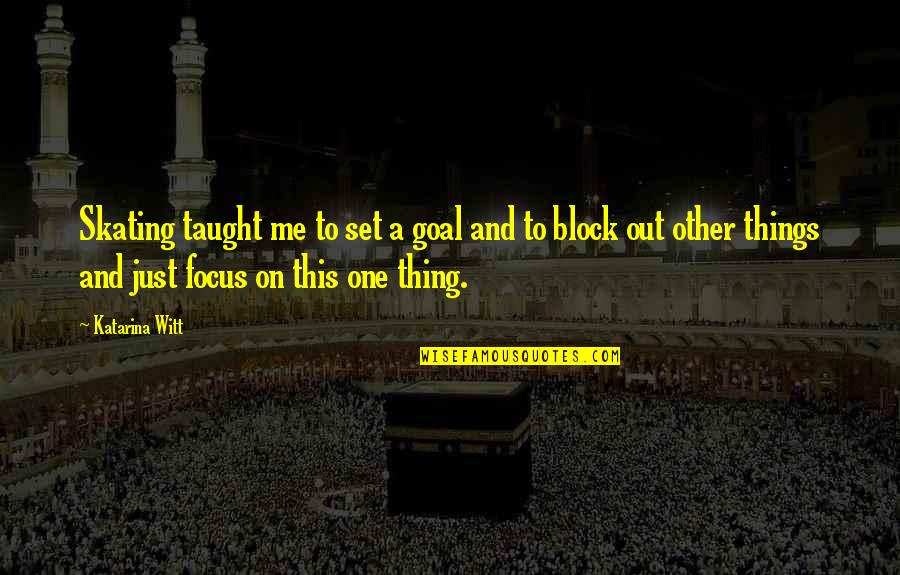 Skating taught me to set a goal and to block out other things and just focus on this one thing. —
Katarina Witt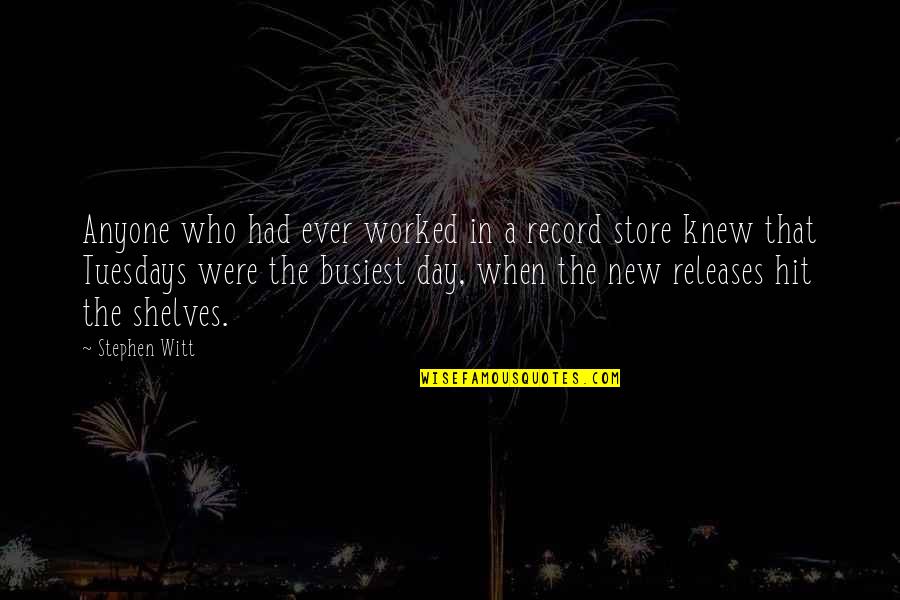 Anyone who had ever worked in a record store knew that Tuesdays were the busiest day, when the new releases hit the shelves. —
Stephen Witt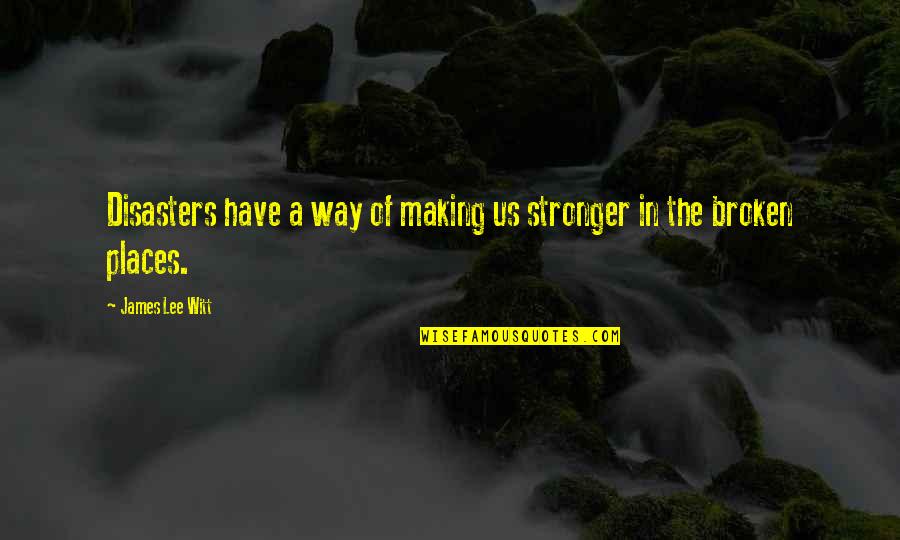 Disasters have a way of making us stronger in the broken places.
—
James Lee Witt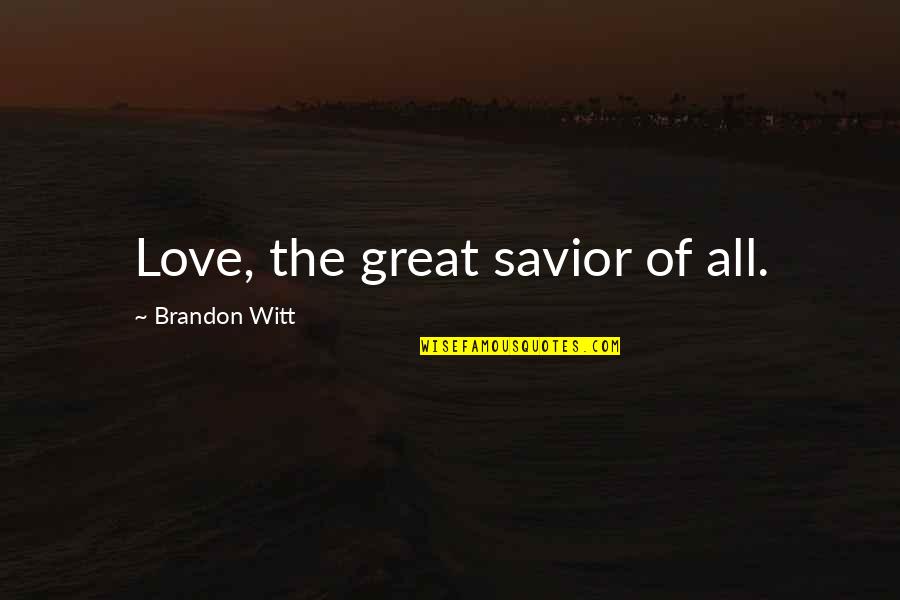 Love, the great savior of all. —
Brandon Witt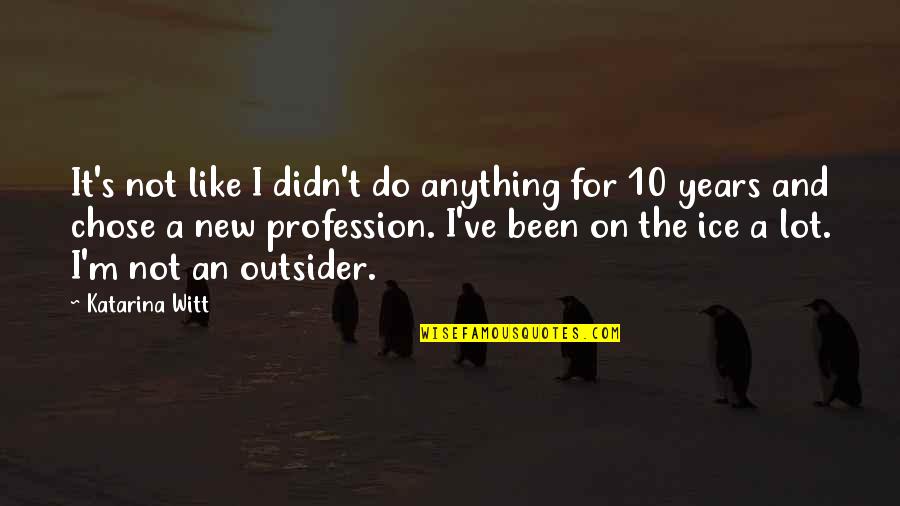 It's not like I didn't do anything for 10 years and chose a new profession. I've been on the ice a lot. I'm not an outsider. —
Katarina Witt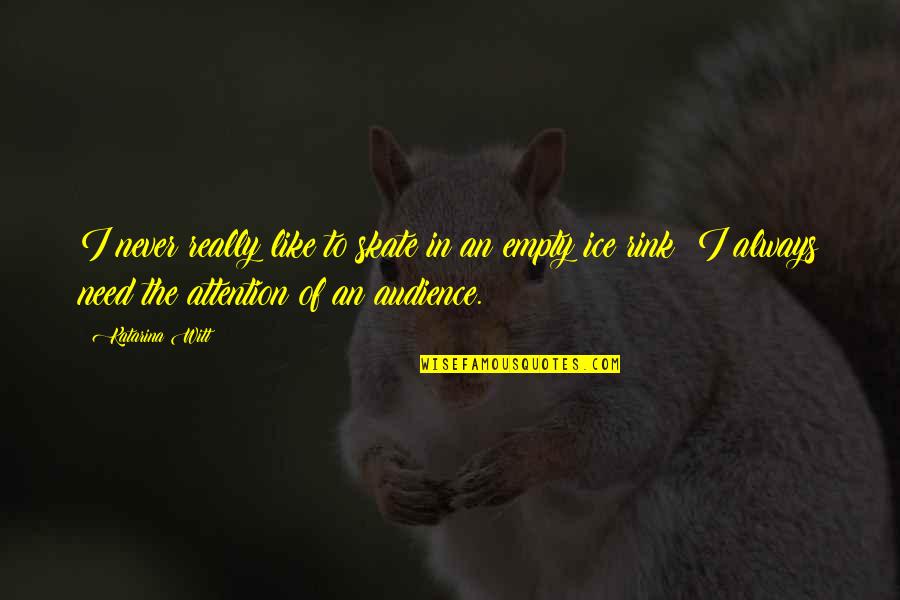 I never really like to skate in an empty ice rink; I always need the attention of an audience. —
Katarina Witt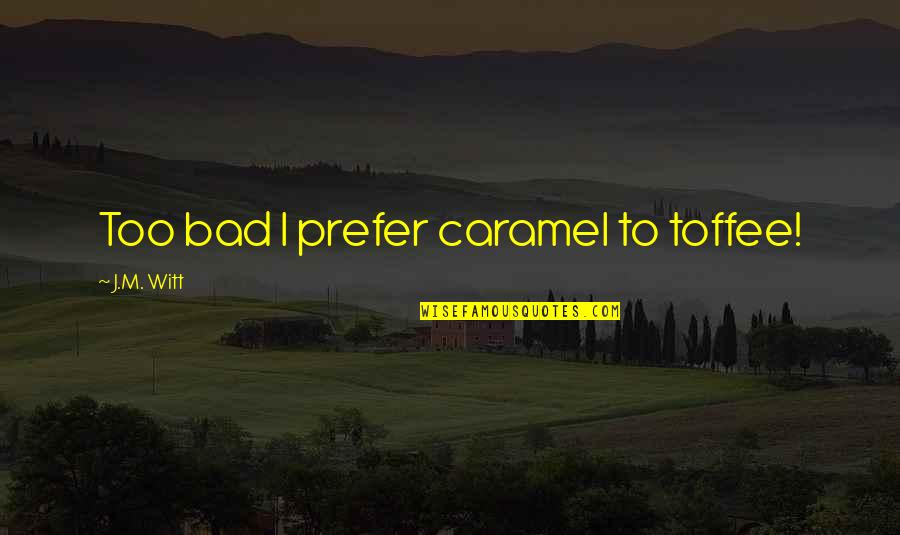 Too bad I prefer caramel to toffee! —
J.M. Witt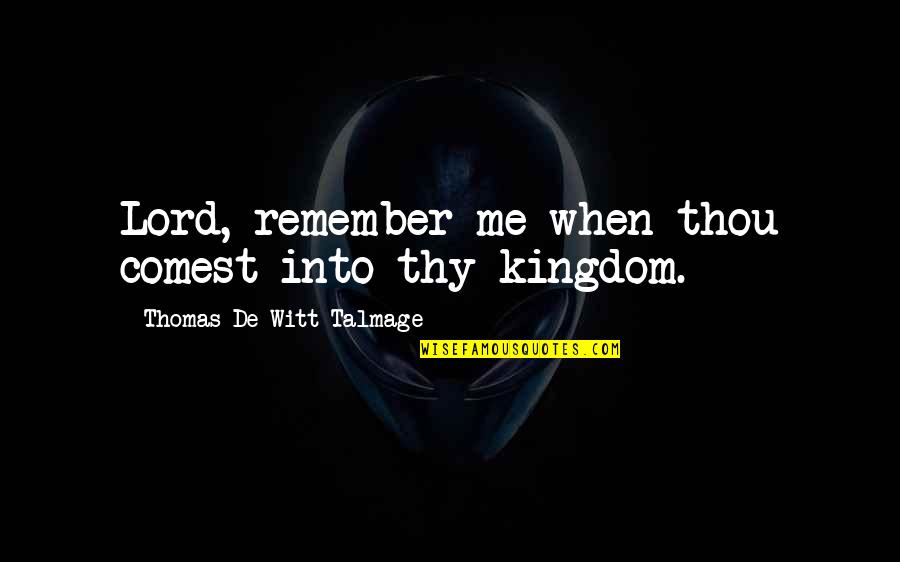 Lord, remember me when thou comest into thy kingdom. —
Thomas De Witt Talmage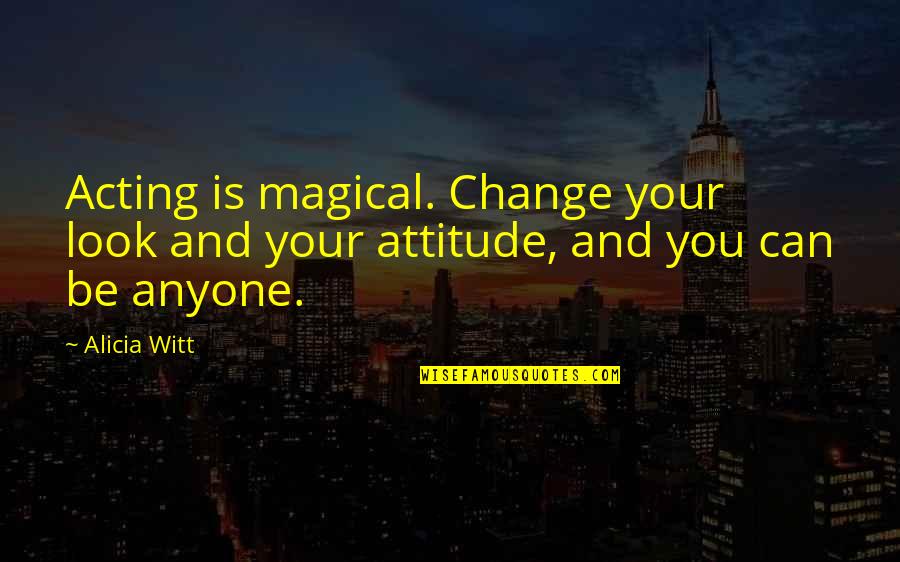 Acting is magical. Change your look and your attitude, and you can be anyone. —
Alicia Witt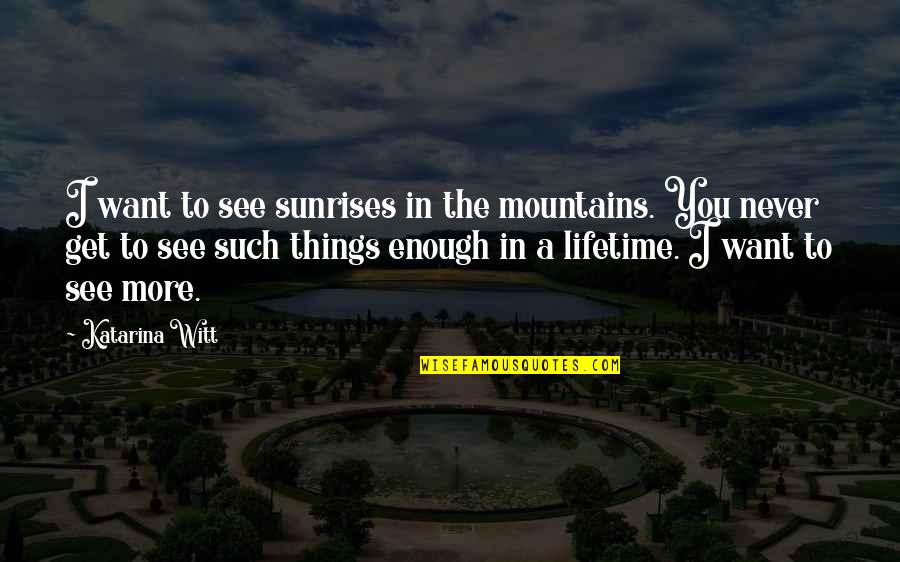 I want to see sunrises in the mountains. You never get to see such things enough in a lifetime. I want to see more. —
Katarina Witt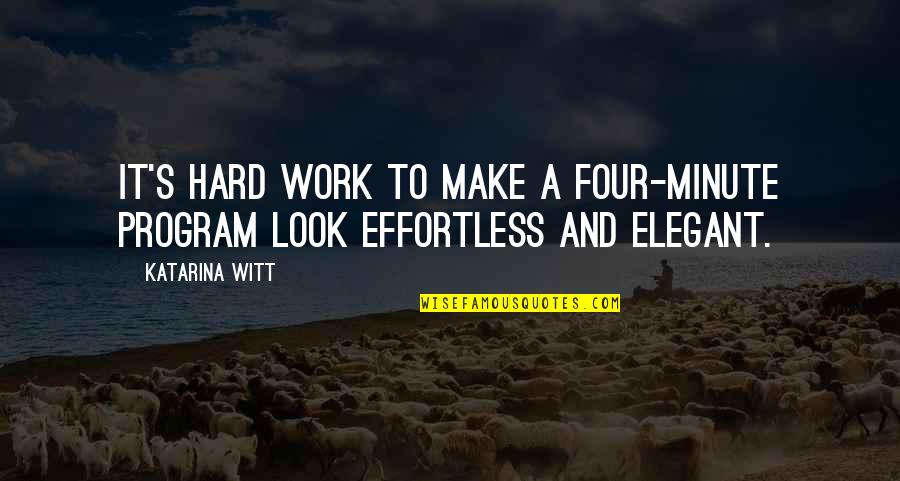 It's hard work to make a four-minute program look effortless and elegant. —
Katarina Witt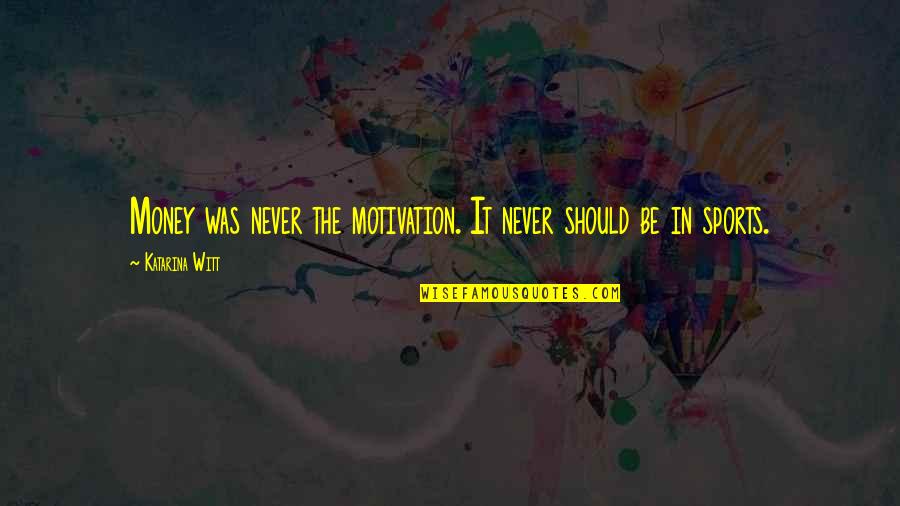 Money was never the motivation. It never should be in sports. —
Katarina Witt
I rolled my eyes. "Do all narcotics officers lack basic human
compassion, or were you just not hugged enough as a child?"
Trust Me —
L.A. Witt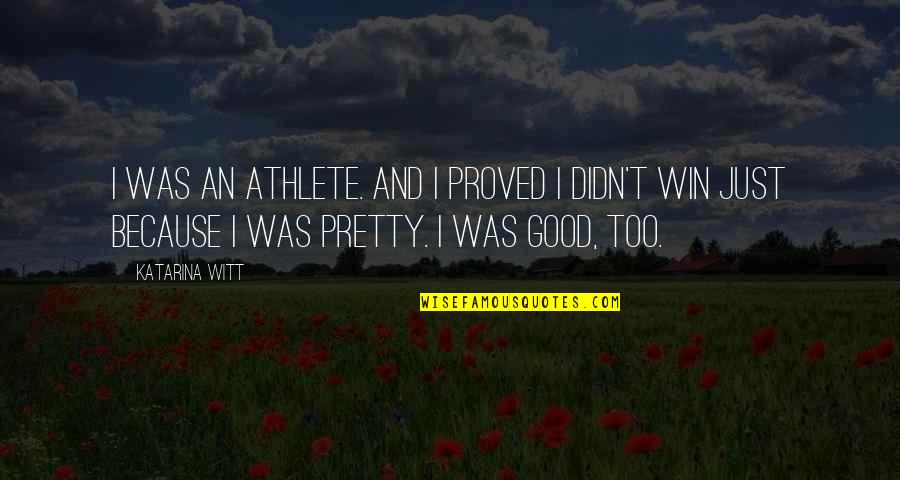 I was an athlete. And I proved I didn't win just because I was pretty. I was good, too. —
Katarina Witt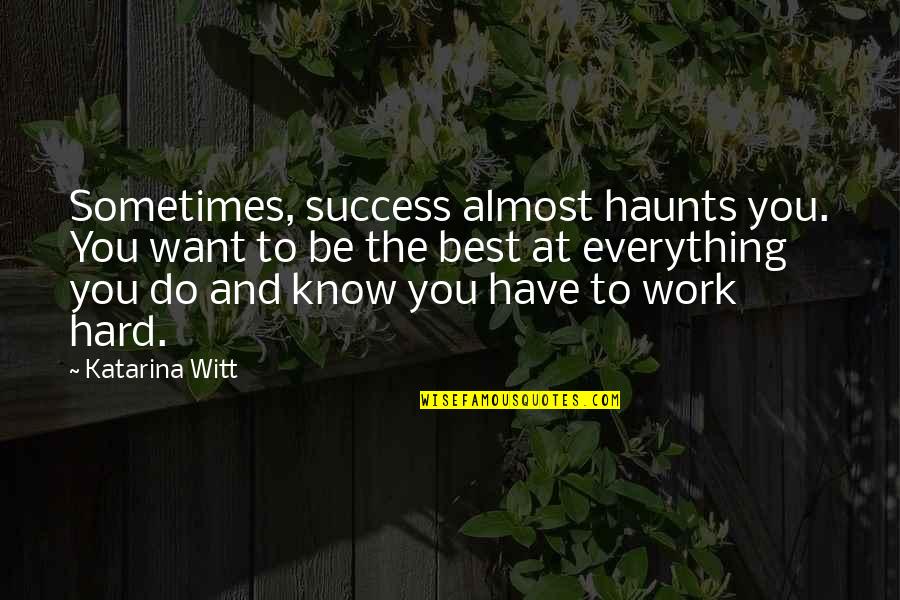 Sometimes, success almost haunts you. You want to be the best at everything you do and know you have to work hard. —
Katarina Witt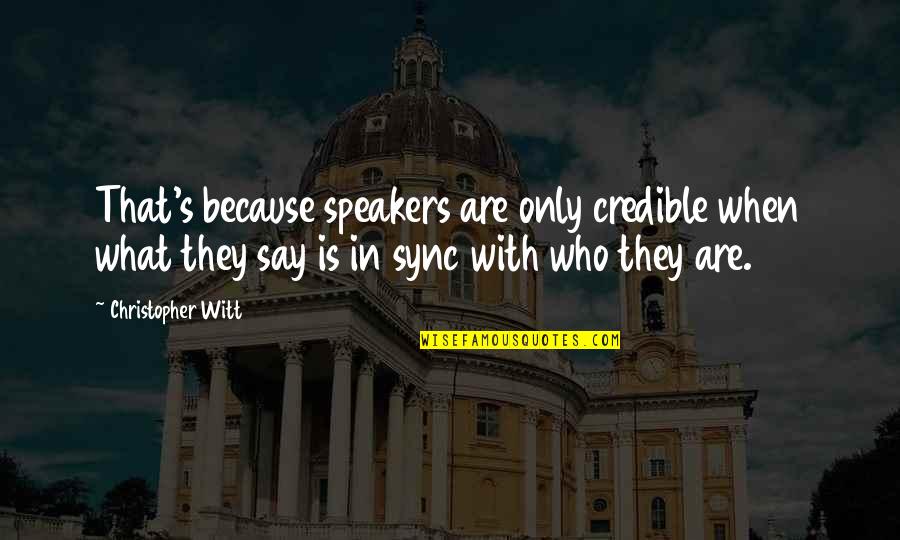 That's because speakers are only credible when what they say is in sync with who they are. —
Christopher Witt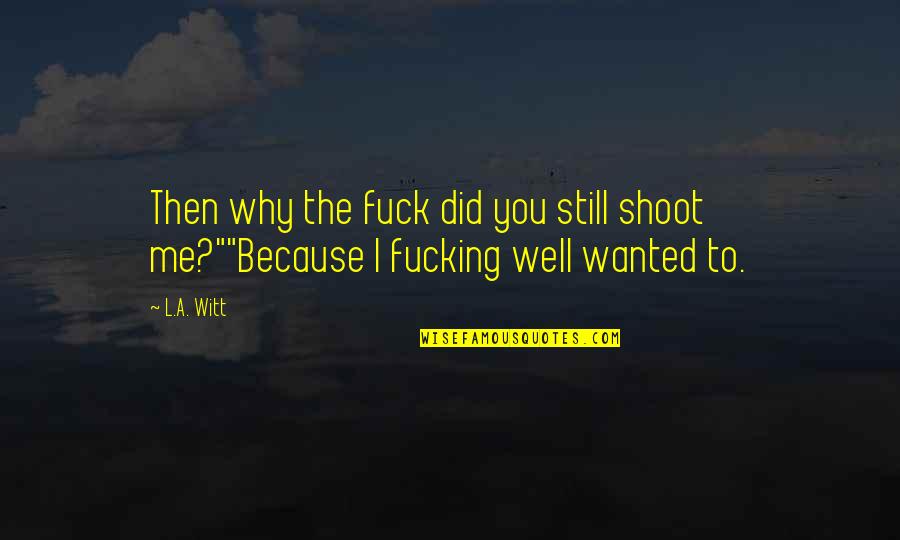 Then why the fuck did you still shoot me?"
"Because I fucking well wanted to. —
L.A. Witt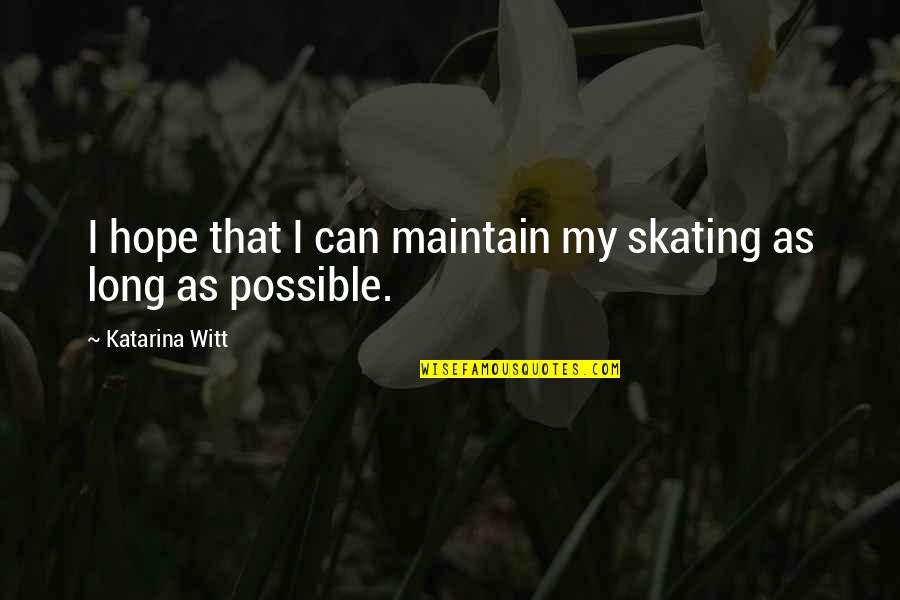 I hope that I can maintain my skating as long as possible. —
Katarina Witt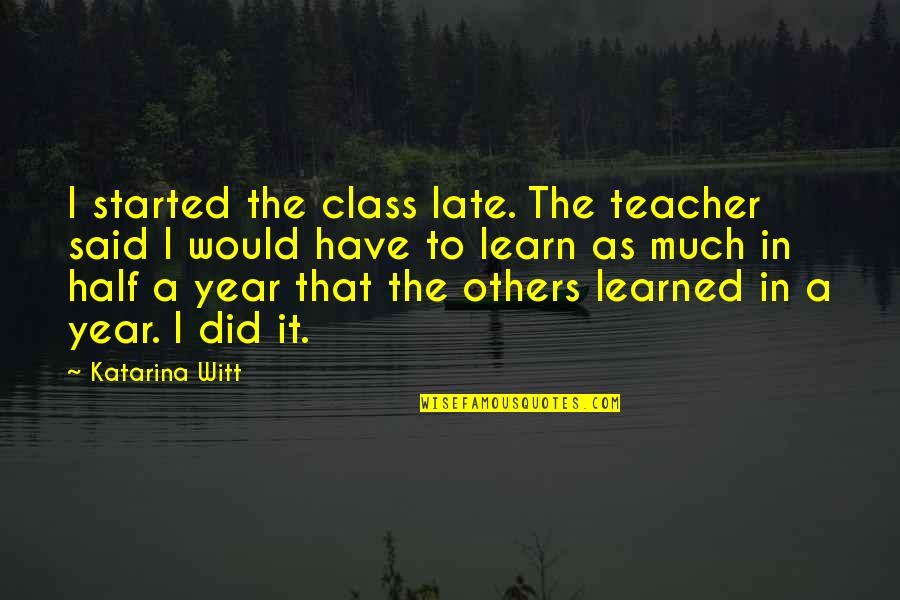 I started the class late. The teacher said I would have to learn as much in half a year that the others learned in a year. I did it. —
Katarina Witt