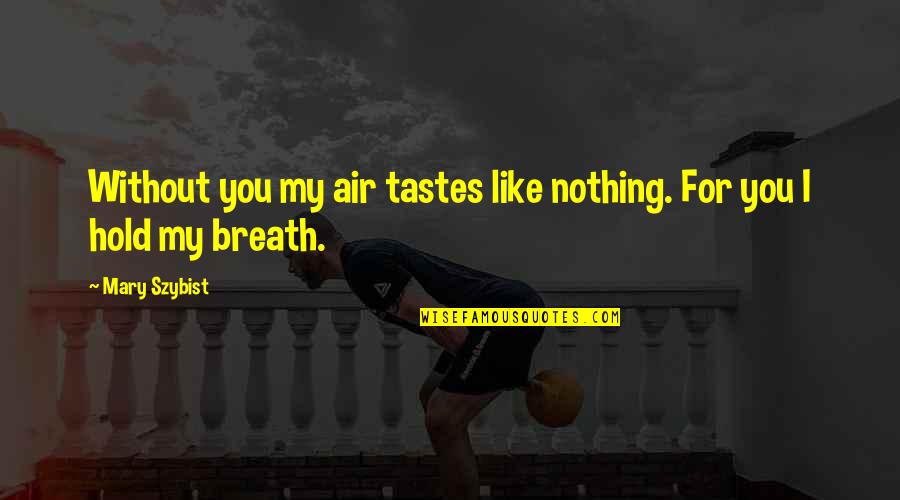 Without you my air tastes like nothing. For you I hold my breath.
—
Mary Szybist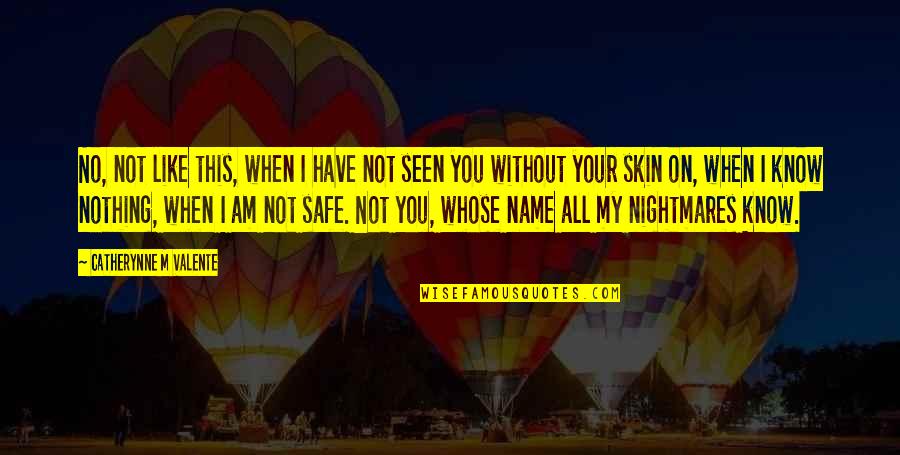 No, not like this, when I have not seen you without your skin on, when I know nothing, when I am not safe. Not you, whose name all my nightmares know.
—
Catherynne M Valente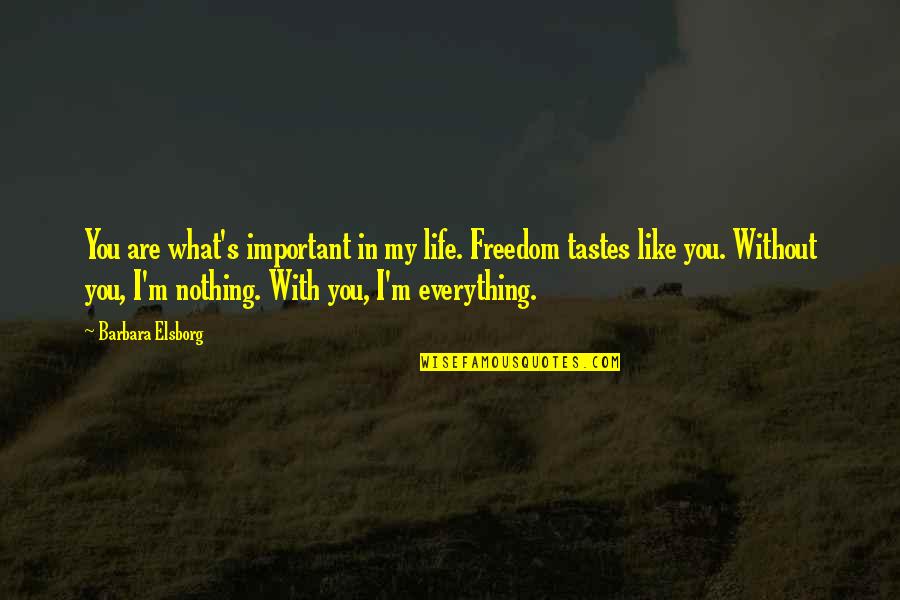 You are what's important in my life. Freedom tastes like you. Without you, I'm nothing. With you, I'm everything.
—
Barbara Elsborg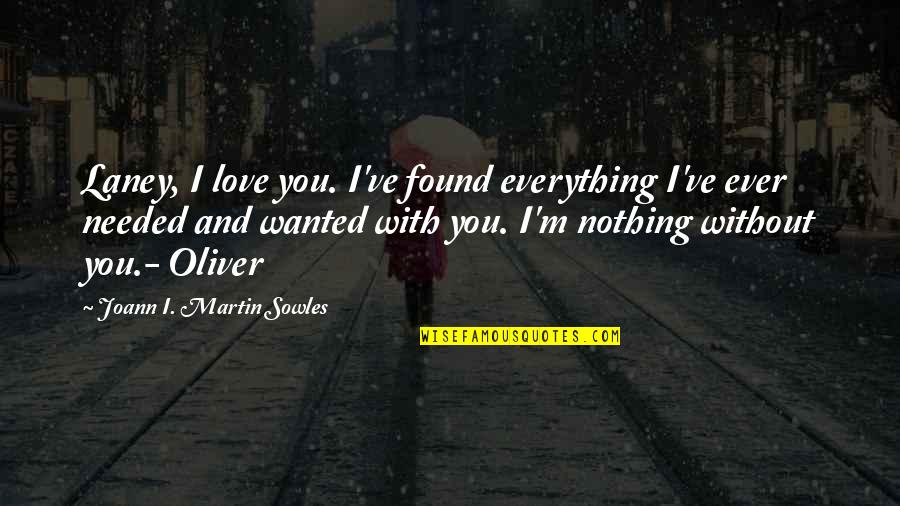 Laney, I love you. I've found everything I've ever needed and wanted with you. I'm nothing without you.- Oliver
—
Joann I. Martin Sowles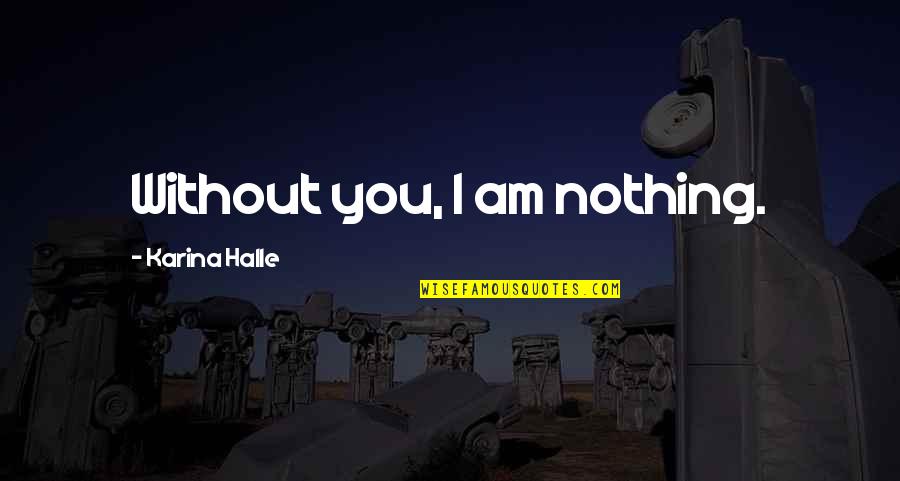 Without you, I am nothing.
—
Karina Halle
Everything-less. The lack of everything. Synonym to nothing. I am everything-less without you.
—
Aundrea Ascencio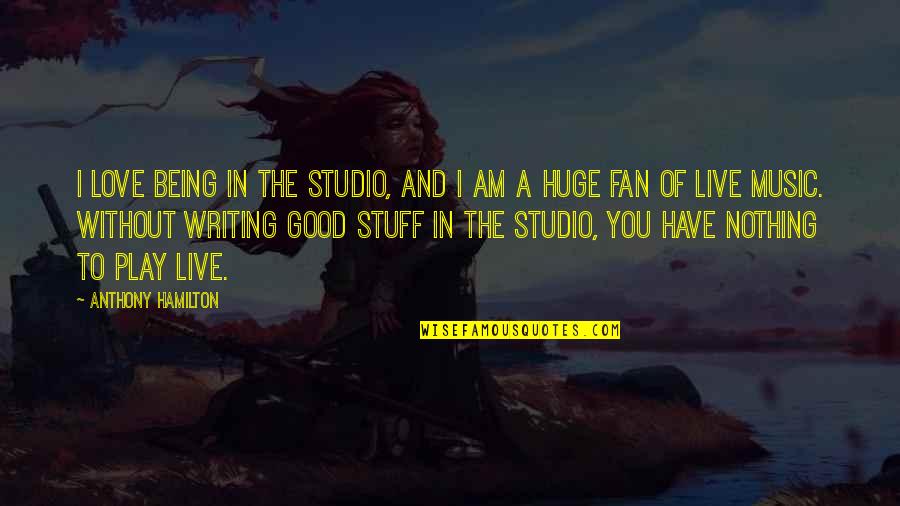 I love being in the studio, and I am a huge fan of live music. Without writing good stuff in the studio, you have nothing to play live.
—
Anthony Hamilton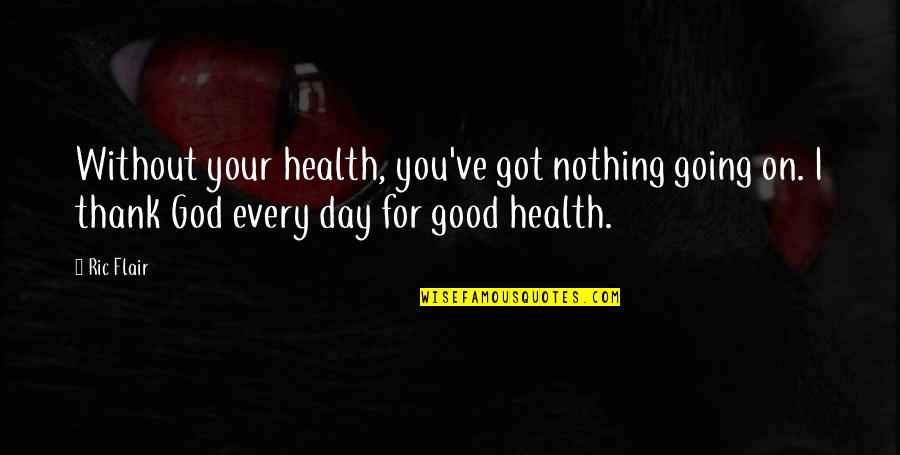 Without your health, you've got nothing going on. I thank God every day for good health.
—
Ric Flair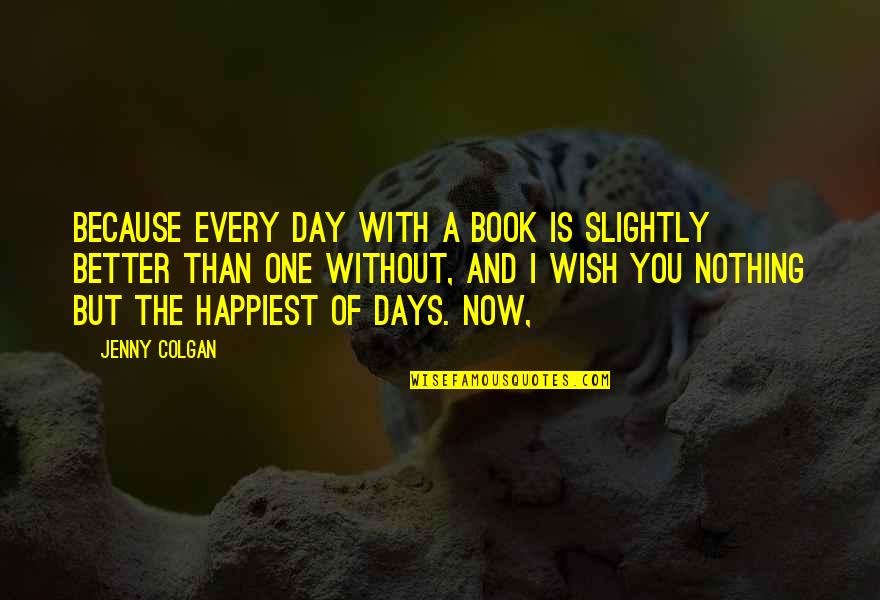 Because every day with a book is slightly better than one without, and I wish you nothing but the happiest of days. Now,
—
Jenny Colgan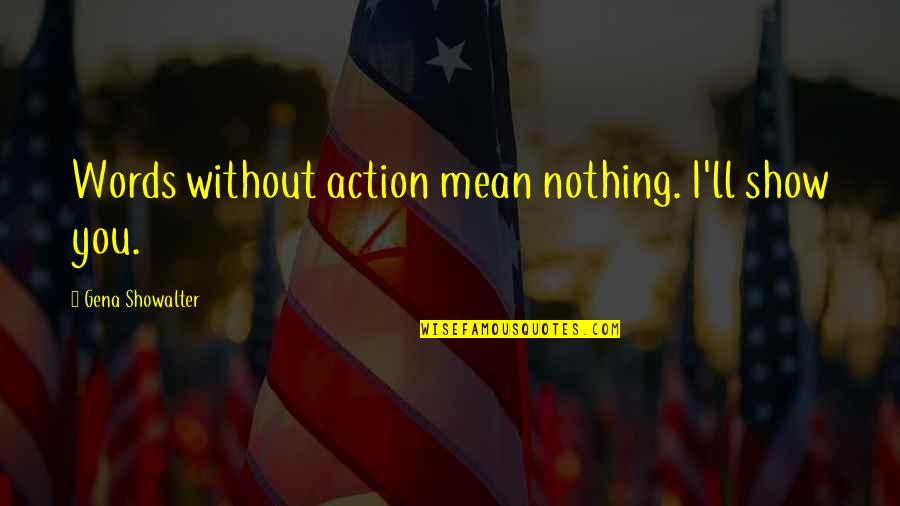 Words without action mean nothing. I'll show you. —
Gena Showalter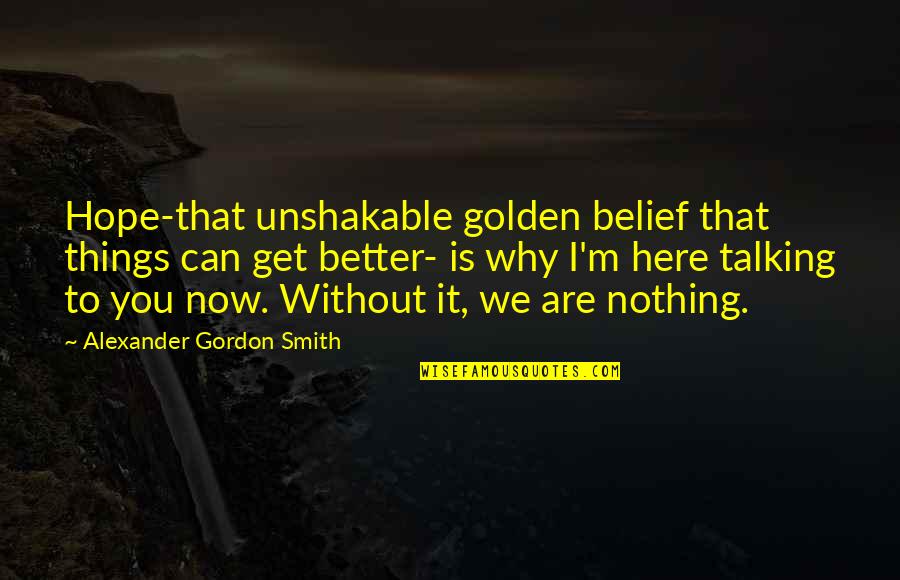 Hope-that unshakable golden belief that things can get better- is why I'm here talking to you now. Without it, we are nothing. —
Alexander Gordon Smith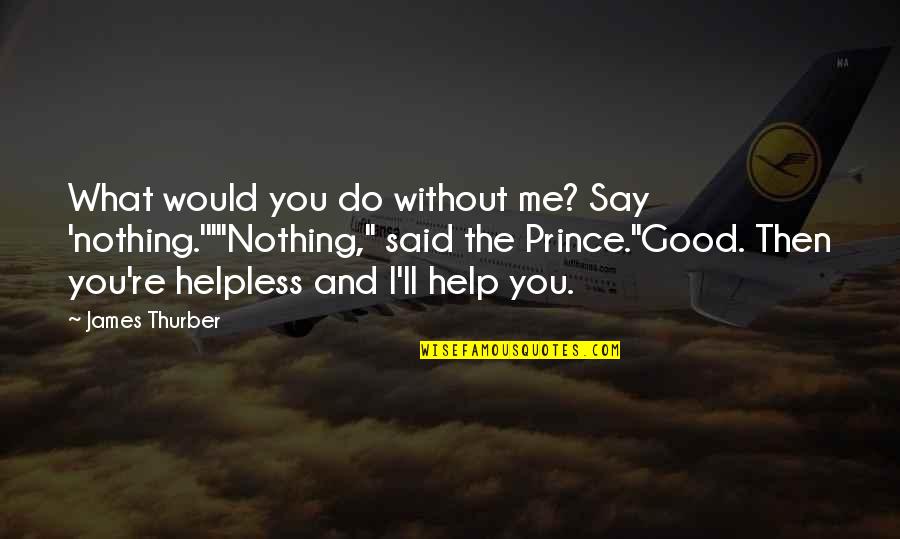 What would you do without me? Say 'nothing.'"
"Nothing," said the Prince.
"Good. Then you're helpless and I'll help you. —
James Thurber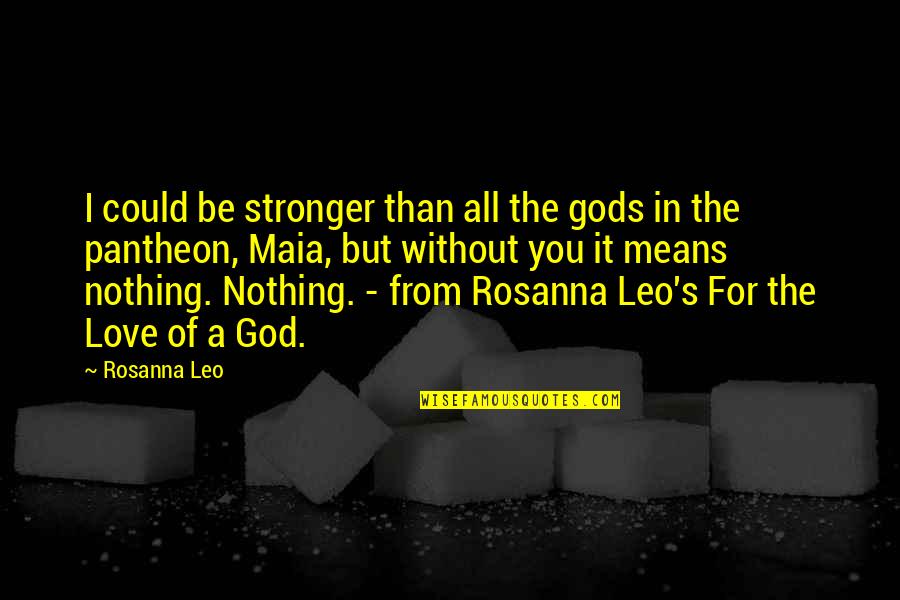 I could be stronger than all the gods in the pantheon, Maia, but without you it means nothing. Nothing. - from Rosanna Leo's For the Love of a God. —
Rosanna Leo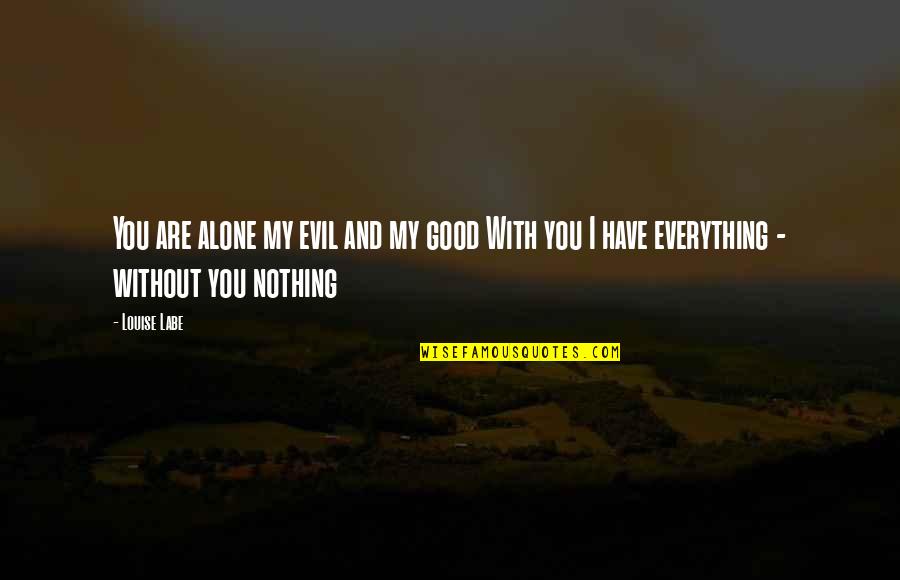 You are alone my evil and my good With you I have everything - without you nothing —
Louise Labe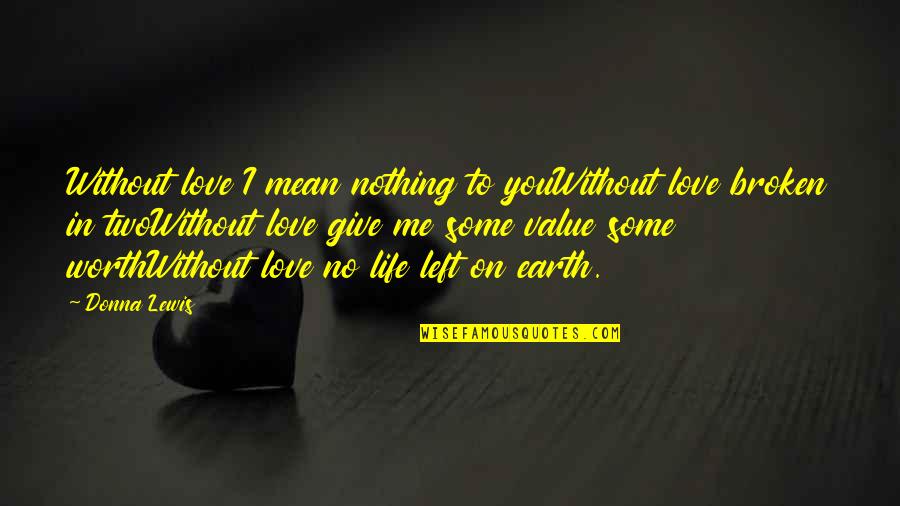 Without love I mean nothing to you
Without love broken in two
Without love give me some value some worth
Without love no life left on earth. —
Donna Lewis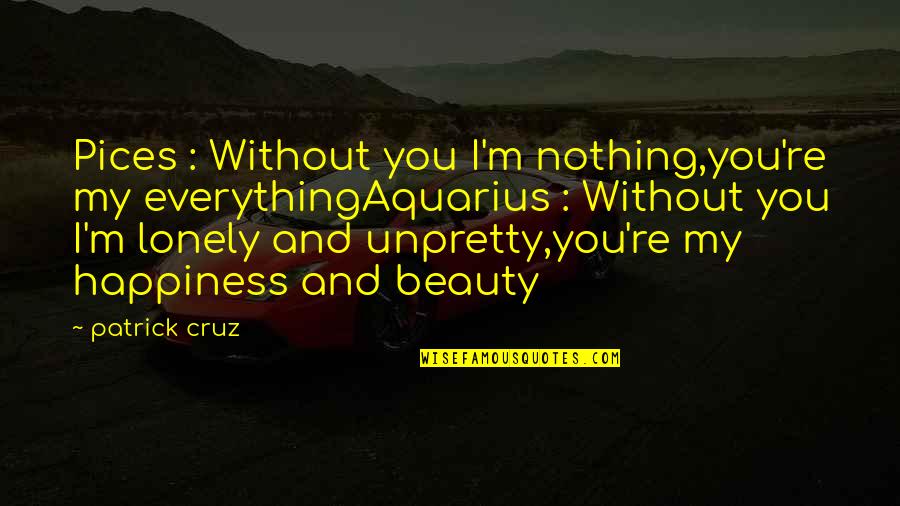 Pices : Without you I'm nothing,you're my everything
Aquarius : Without you I'm lonely and unpretty,you're my happiness and beauty —
Patrick Cruz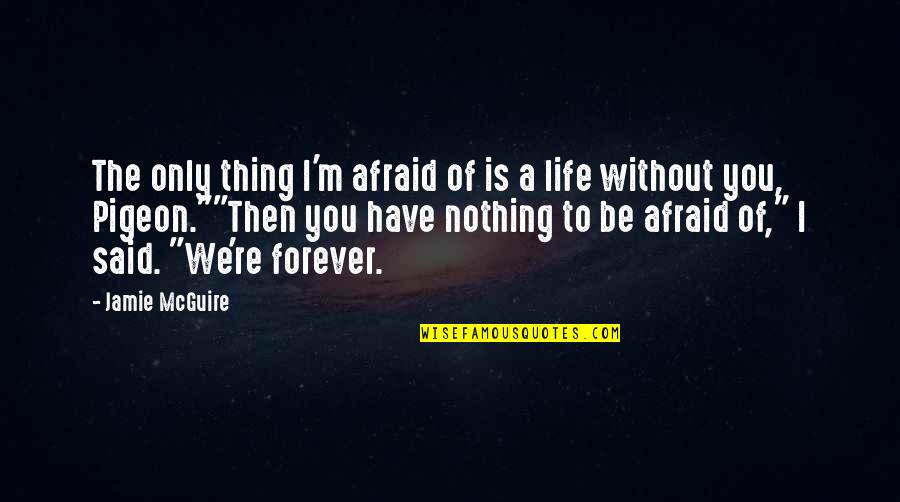 The only thing I'm afraid of is a life without you, Pigeon."
"Then you have nothing to be afraid of," I said. "We're forever. —
Jamie McGuire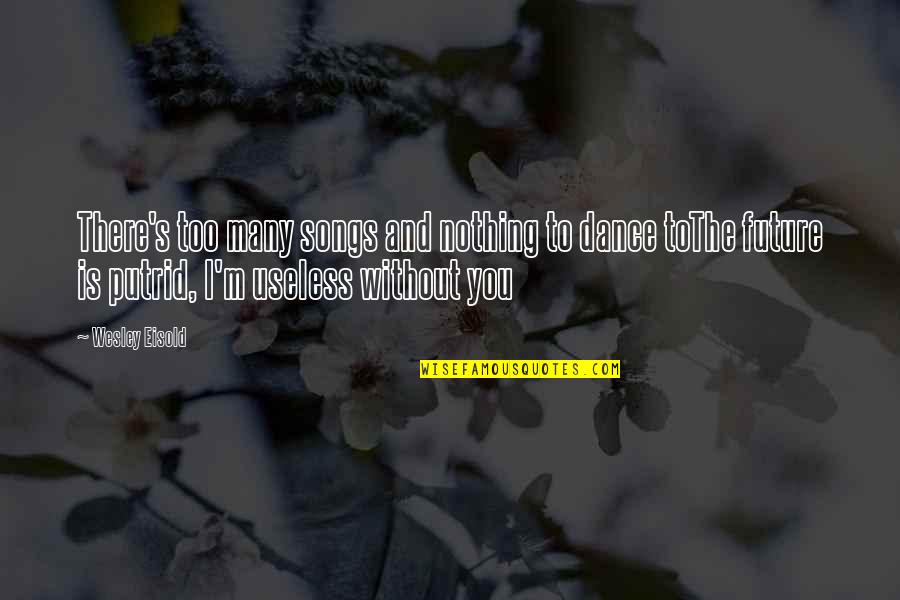 There's too many songs and nothing to dance to
The future is putrid, I'm useless without you —
Wesley Eisold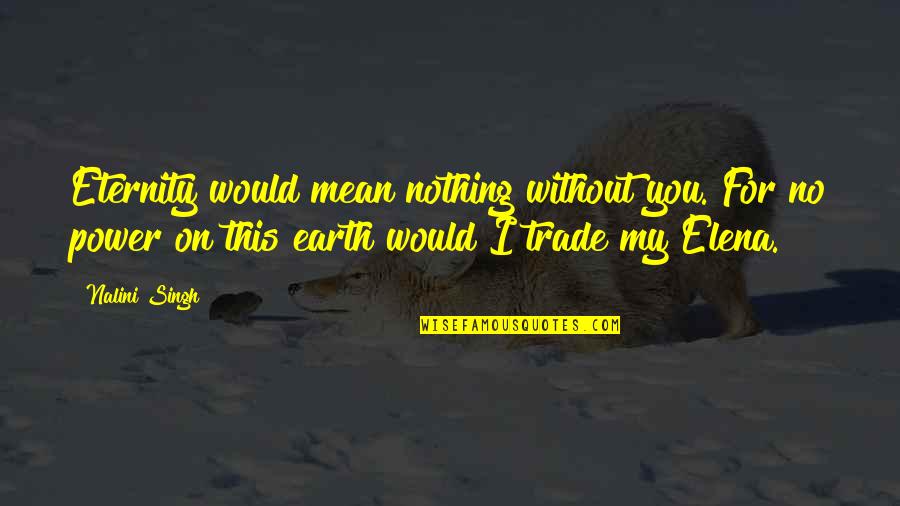 Eternity would mean nothing without you. For no power on this earth would I trade my Elena. —
Nalini Singh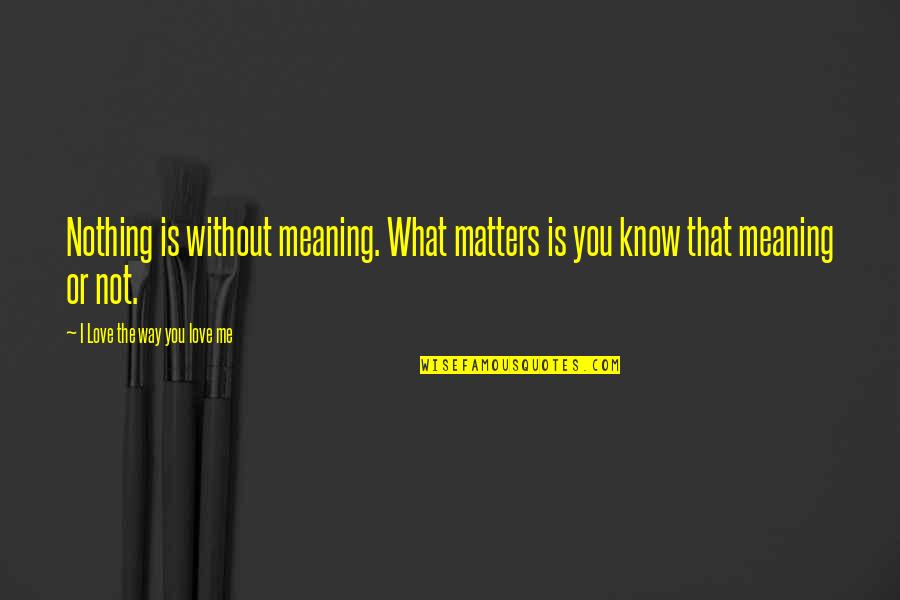 Nothing is without meaning. What matters is you know that meaning or not. —
I Love The Way You Love Me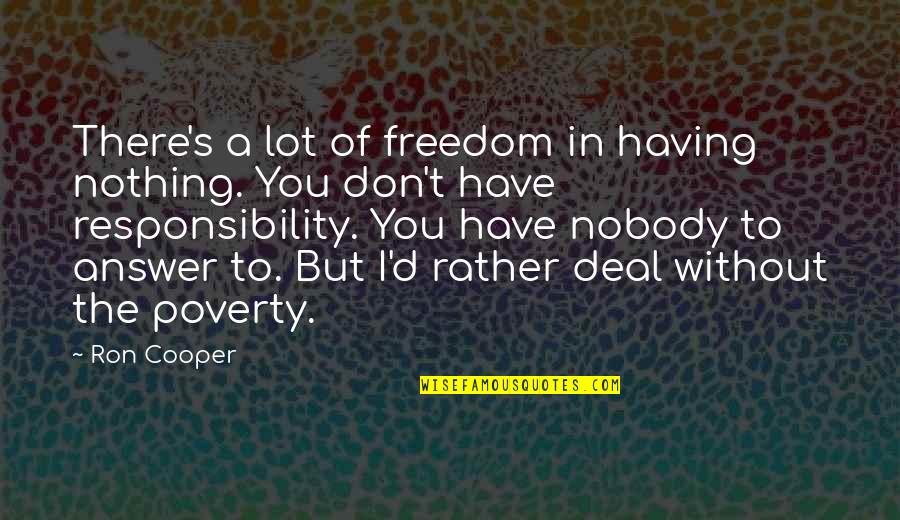 There's a lot of freedom in having nothing. You don't have responsibility. You have nobody to answer to. But I'd rather deal without the poverty. —
Ron Cooper
I truly feel that if you understand yourself and set goals without the regulations and limitations others put on you, then nothing is impossible. —
Christopher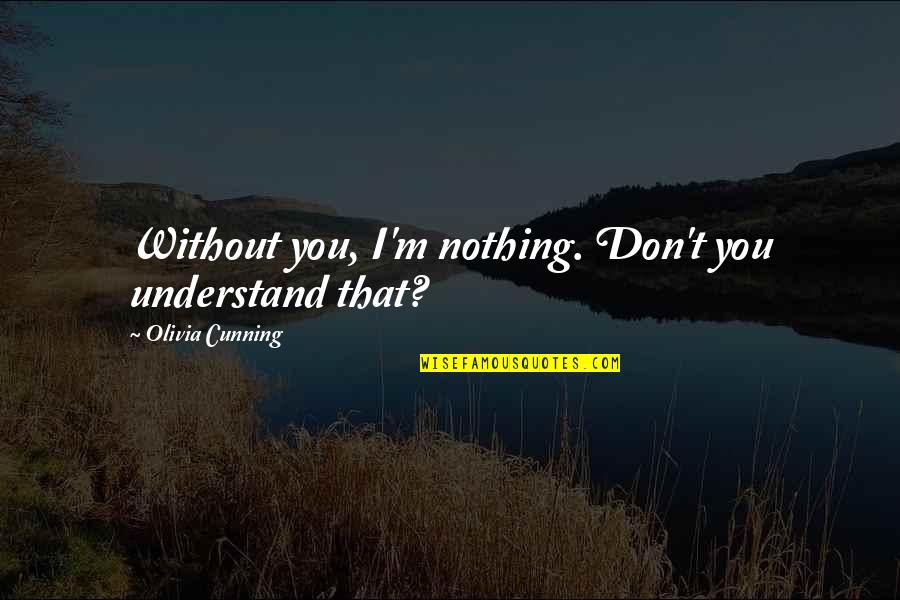 Without you, I'm nothing. Don't you understand that? —
Olivia Cunning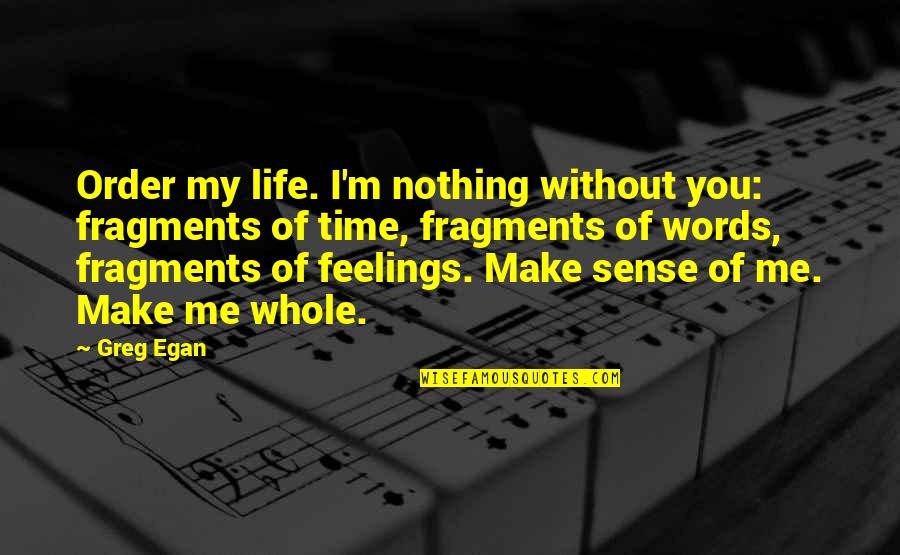 Order my life. I'm nothing without you: fragments of time, fragments of words, fragments of feelings. Make sense of me. Make me whole. —
Greg Egan
Nothing good stands without the right attitude. You may know how to do it, but if the attitude is negative, all you can say is "I could have done it". —
Israelmore Ayivor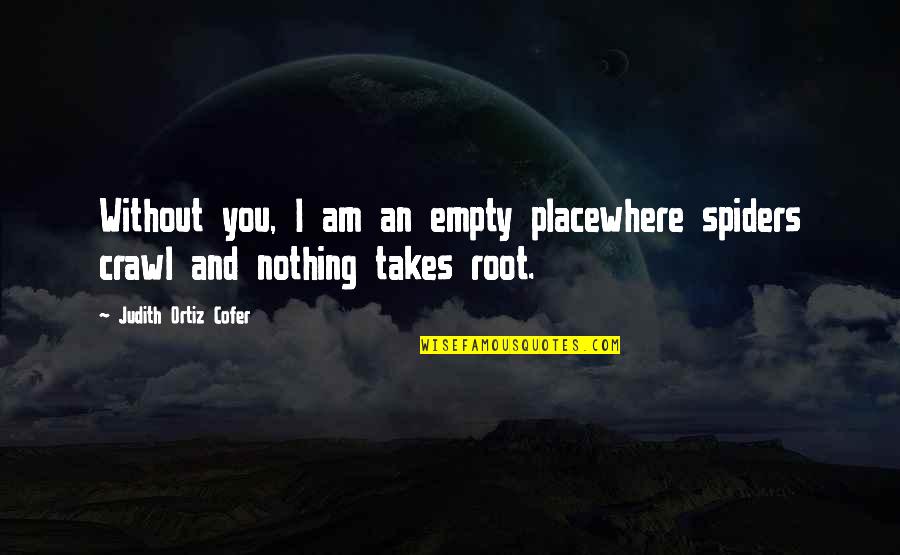 Without you,
I am an empty place
where spiders crawl and nothing takes root. —
Judith Ortiz Cofer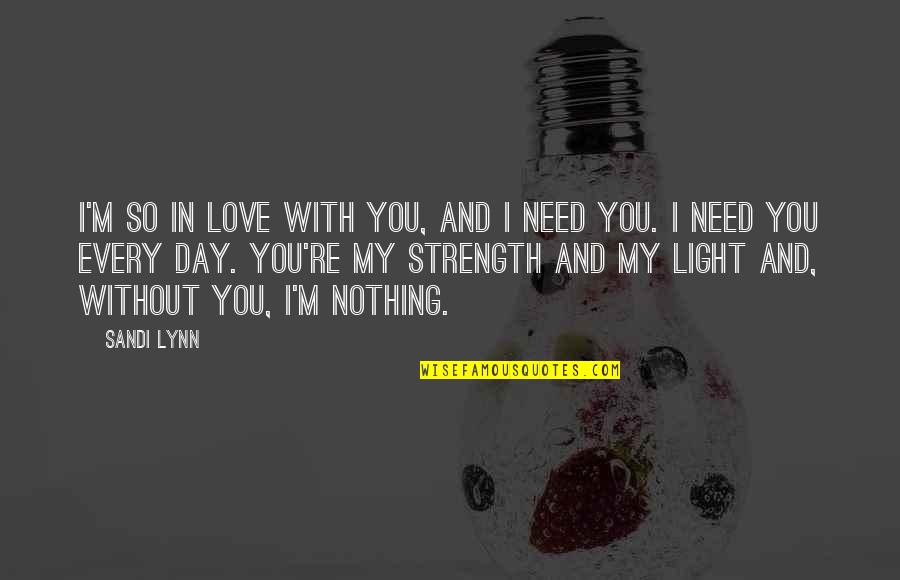 I'm so in love with you, and I need you. I need you every day. You're my strength and my light and, without you, I'm nothing. —
Sandi Lynn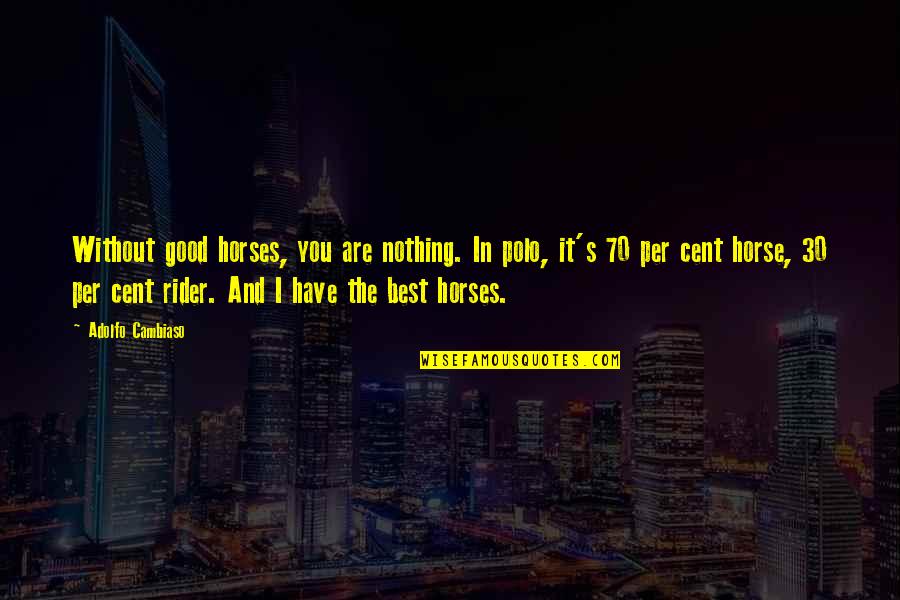 Without good horses, you are nothing. In polo, it's 70 per cent horse, 30 per cent rider. And I have the best horses. —
Adolfo Cambiaso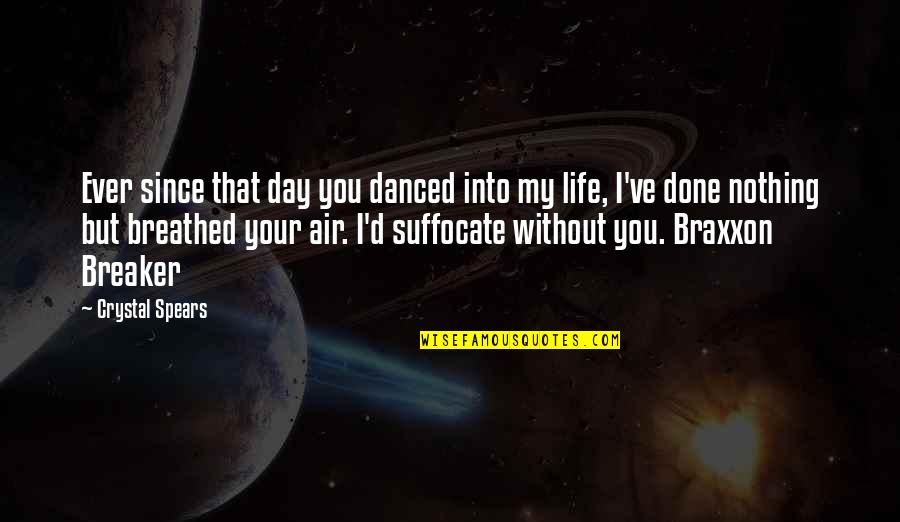 Ever since that day you danced into my life, I've done nothing but breathed your air. I'd suffocate without you. Braxxon Breaker —
Crystal Spears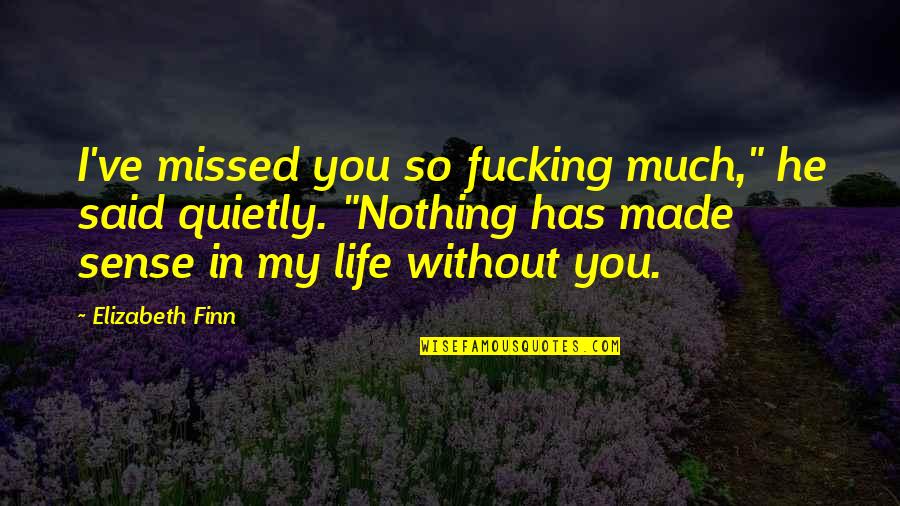 I've missed you so fucking much," he said quietly. "Nothing has made sense in my life without you. —
Elizabeth Finn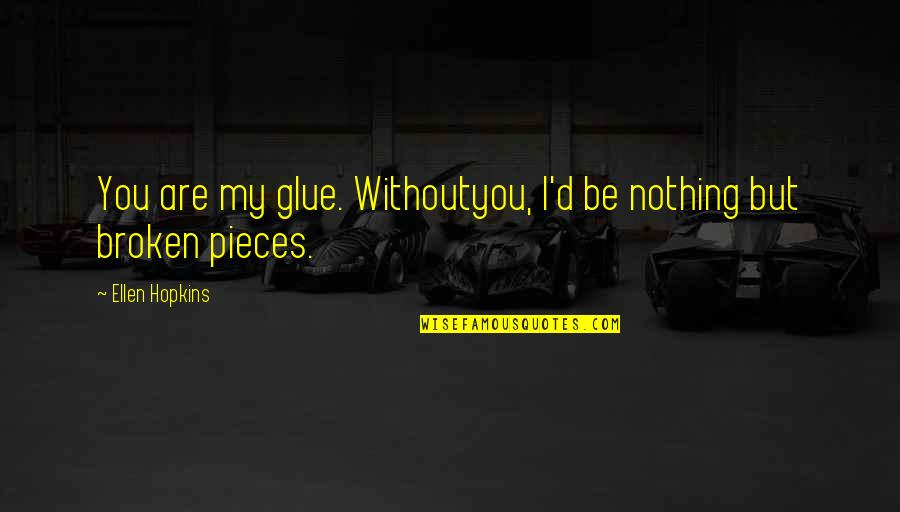 You are my glue. Without
you, I'd be nothing but broken pieces. —
Ellen Hopkins
You are the breath I need to breathe. I live for you, Alexis. Without you, I am nothing." - Jackson Cole —
Sarah Curtis