Without Mondays Quotes
Collection of top 30 famous quotes about Without Mondays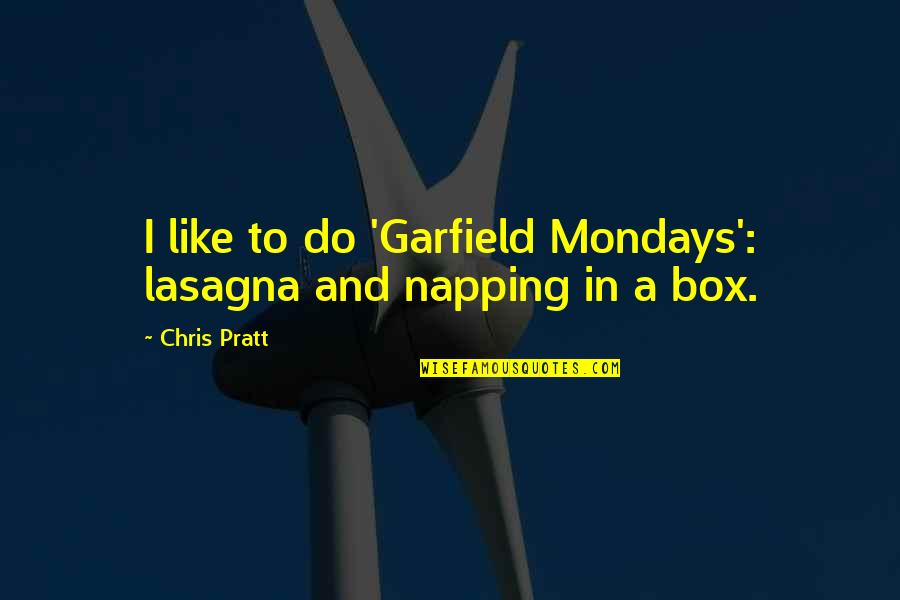 I like to do 'Garfield Mondays': lasagna and napping in a box.
—
Chris Pratt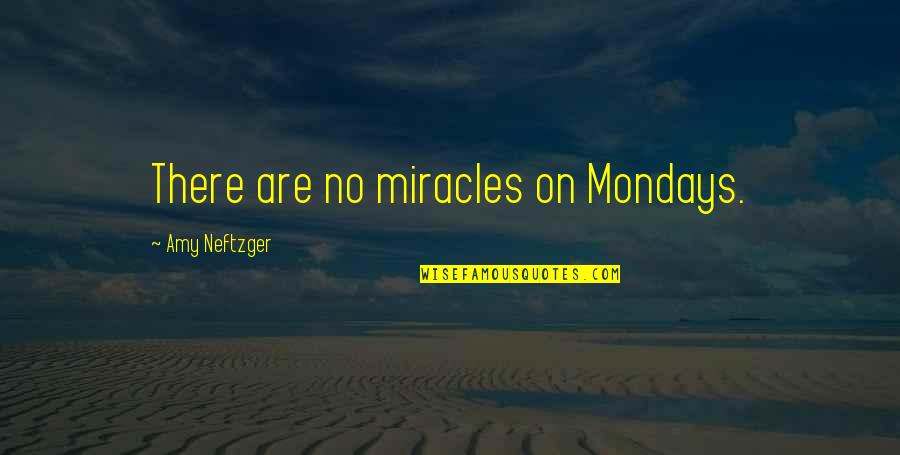 There are no miracles on Mondays.
—
Amy Neftzger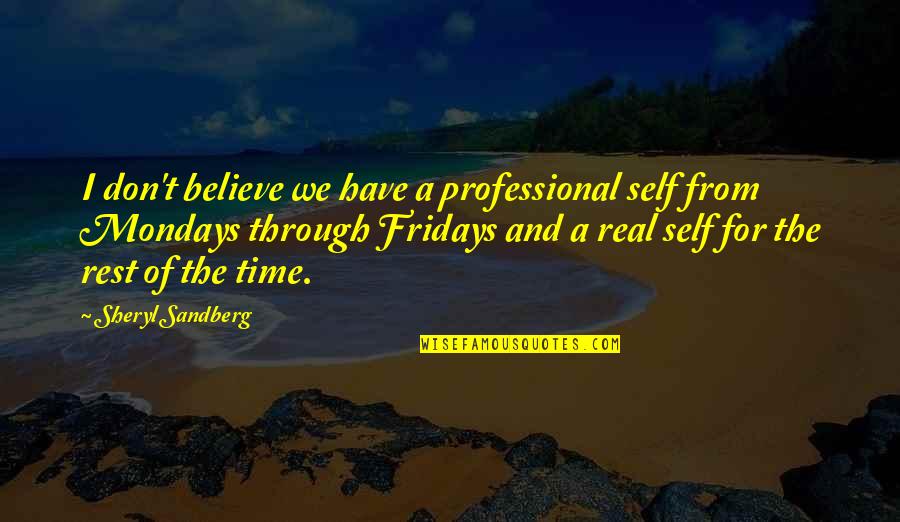 I don't believe we have a professional self from Mondays through Fridays and a real self for the rest of the time.
—
Sheryl Sandberg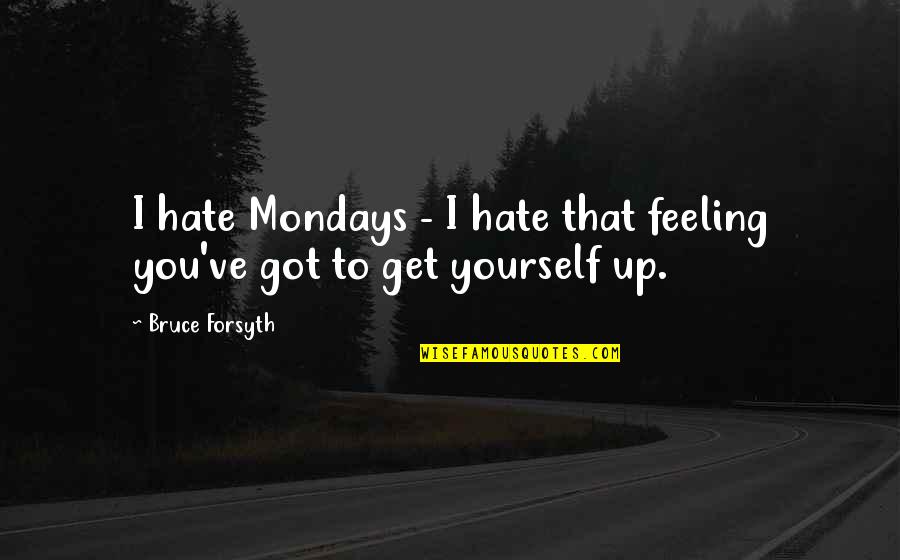 I hate Mondays - I hate that feeling you've got to get yourself up.
—
Bruce Forsyth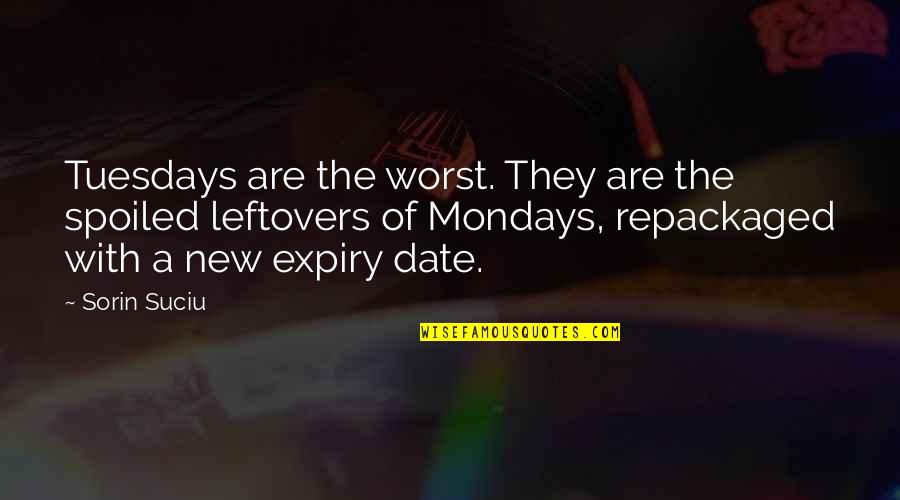 Tuesdays are the worst. They are the spoiled leftovers of Mondays, repackaged with a new expiry date.
—
Sorin Suciu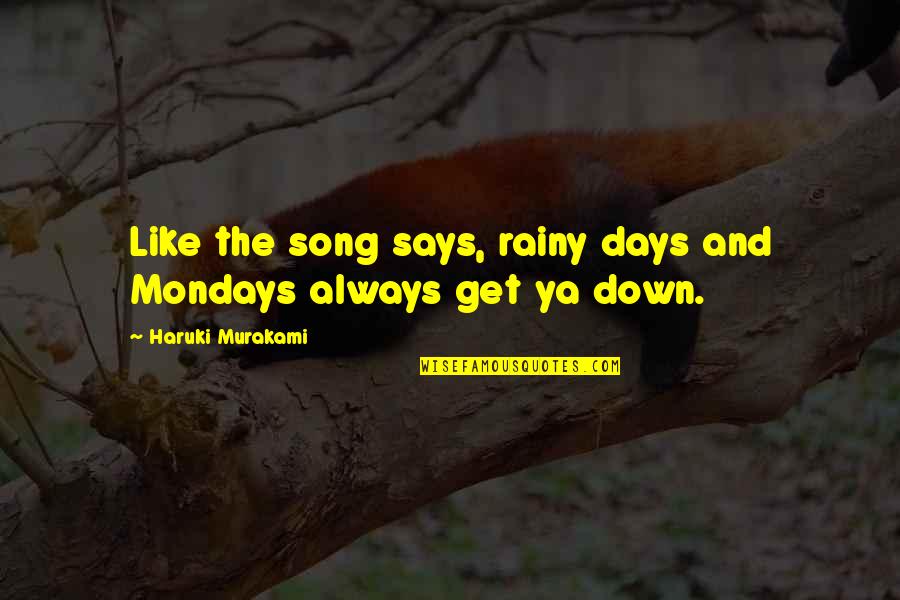 Like the song says, rainy days and Mondays always get ya down.
—
Haruki Murakami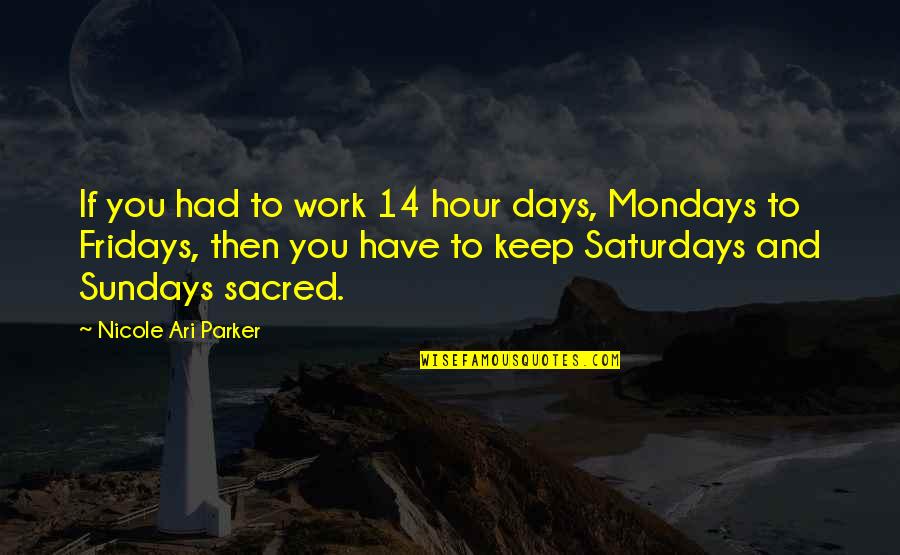 If you had to work 14 hour days, Mondays to Fridays, then you have to keep Saturdays and Sundays sacred.
—
Nicole Ari Parker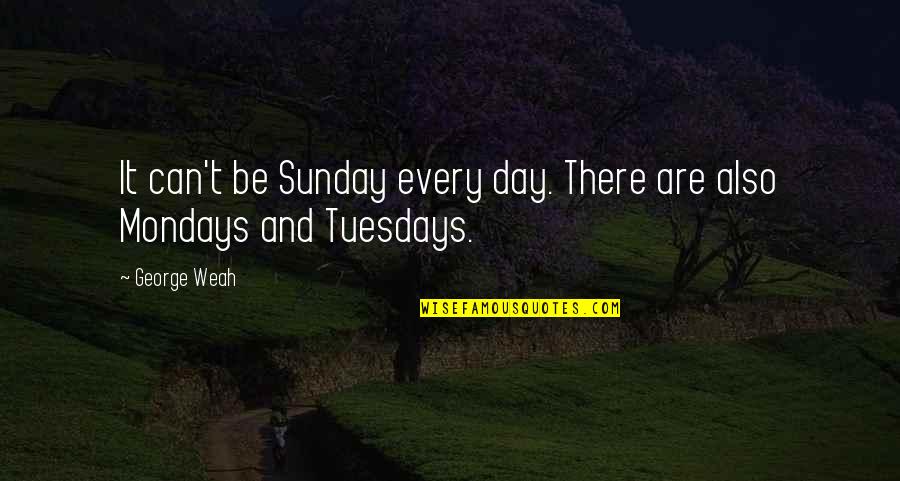 It can't be Sunday every day. There are also Mondays and Tuesdays.
—
George Weah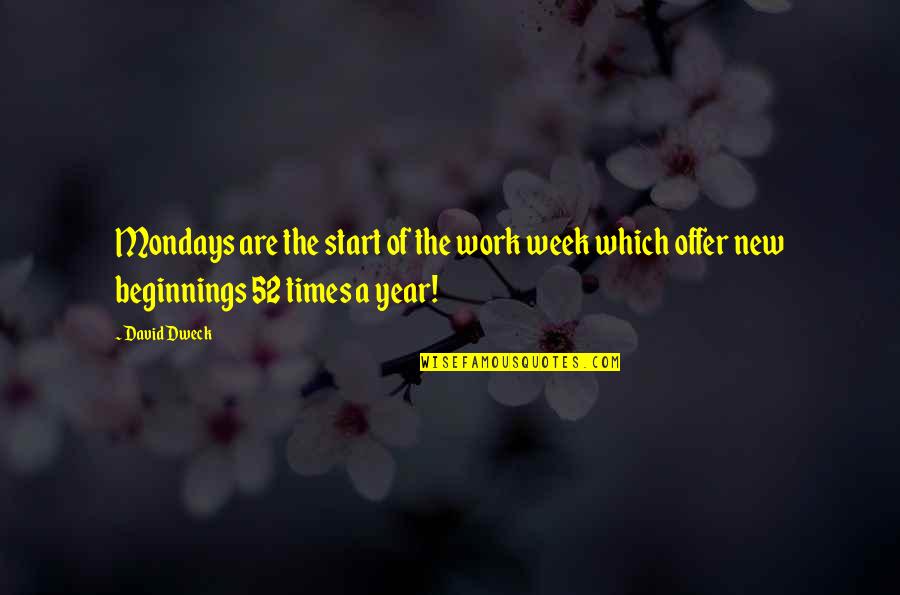 Mondays are the start of the work week which offer new beginnings 52 times a year! —
David Dweck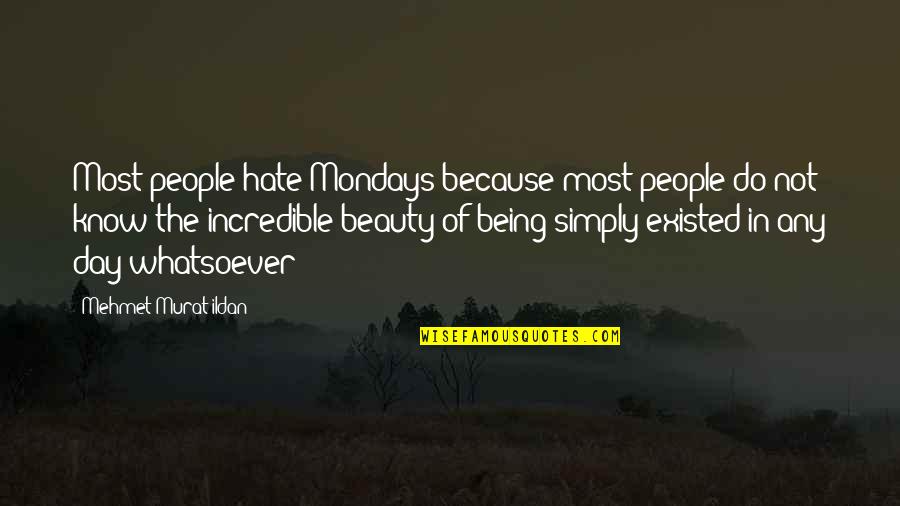 Most people hate Mondays because most people do not know the incredible beauty of being simply existed in any day whatsoever! —
Mehmet Murat Ildan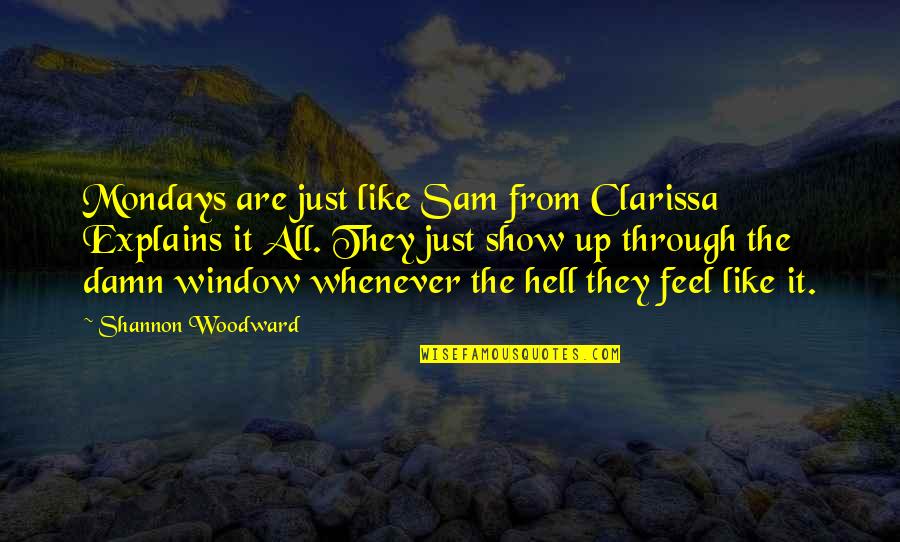 Mondays are just like Sam from Clarissa Explains it All. They just show up through the damn window whenever the hell they feel like it. —
Shannon Woodward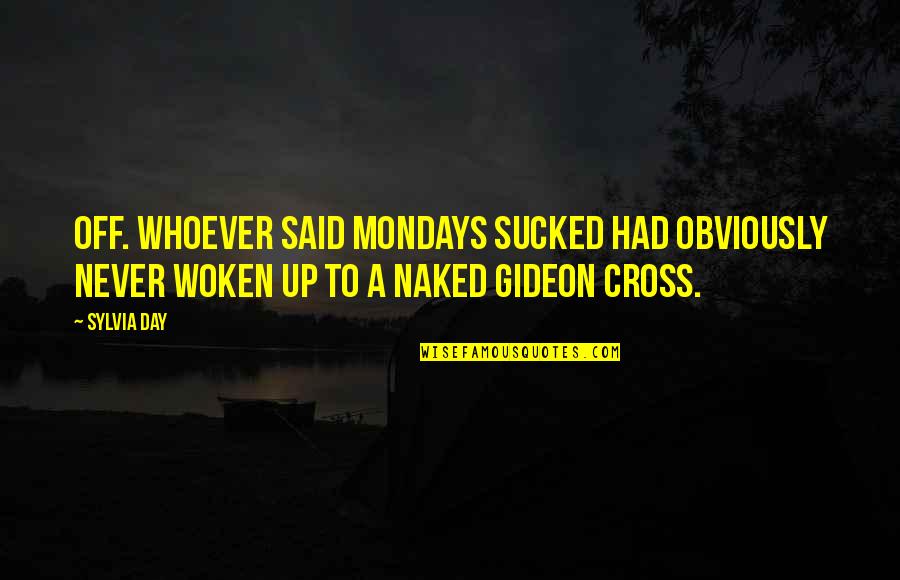 Off. Whoever said Mondays sucked had obviously never woken up to a naked Gideon Cross. —
Sylvia Day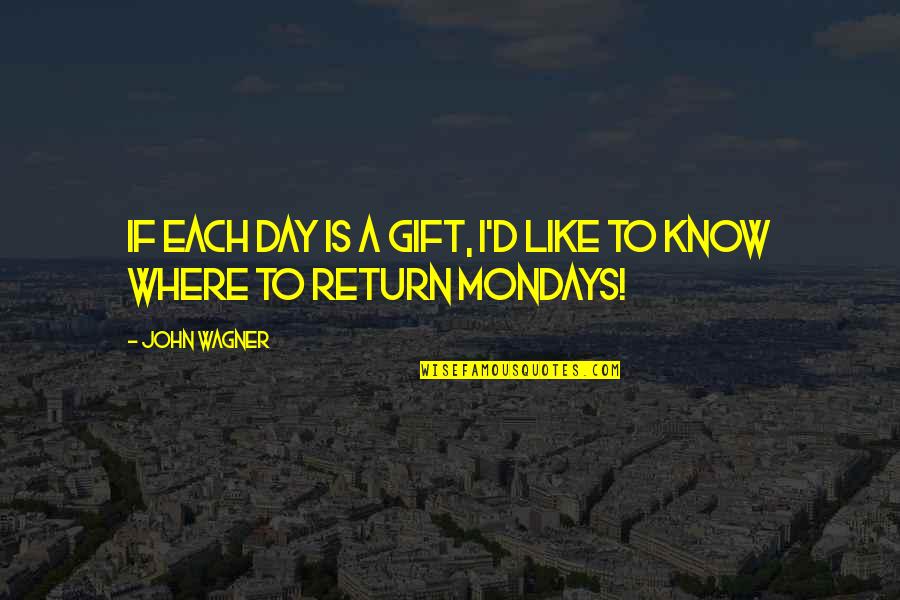 If each day is a gift, I'd like to know where to return Mondays! —
John Wagner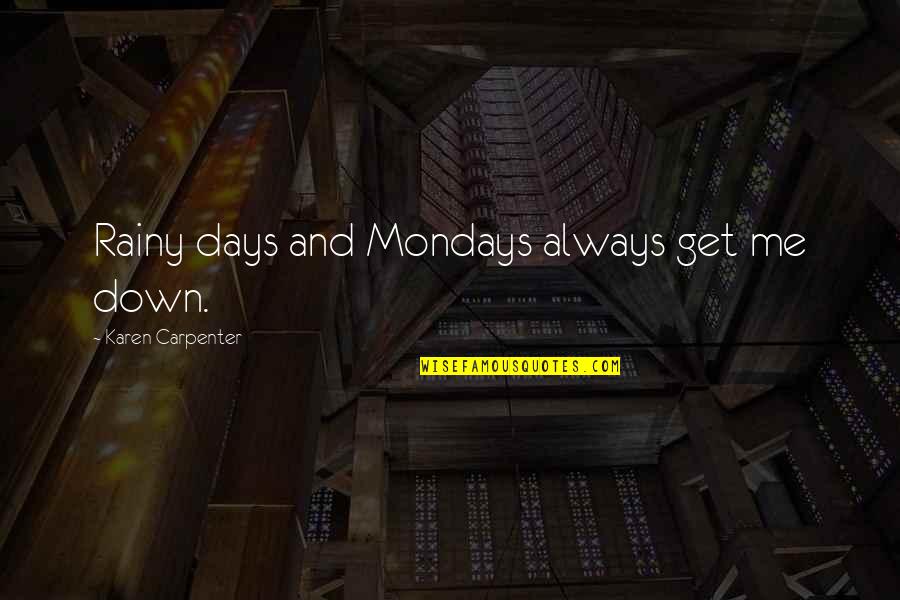 Rainy days and Mondays always get me down. —
Karen Carpenter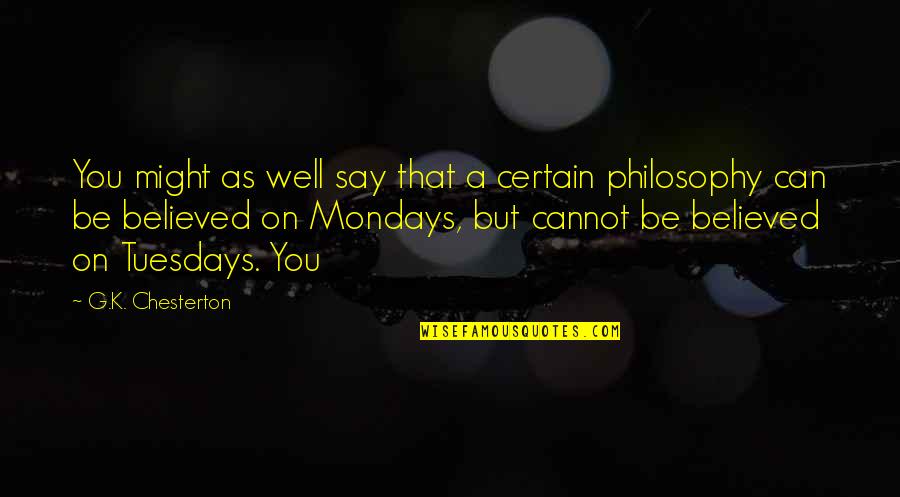 You might as well say that a certain philosophy can be believed on Mondays, but cannot be believed on Tuesdays. You —
G.K. Chesterton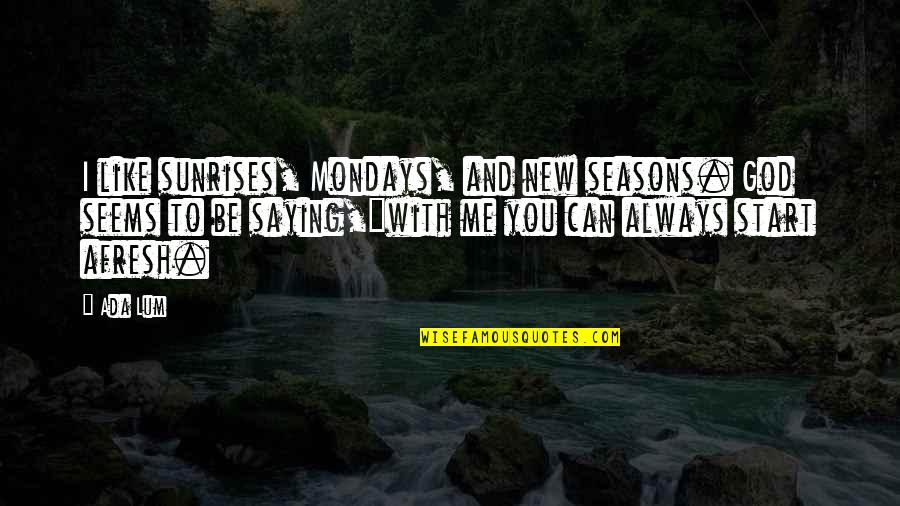 I like sunrises, Mondays, and new seasons. God seems to be saying,"with me you can always start afresh. —
Ada Lum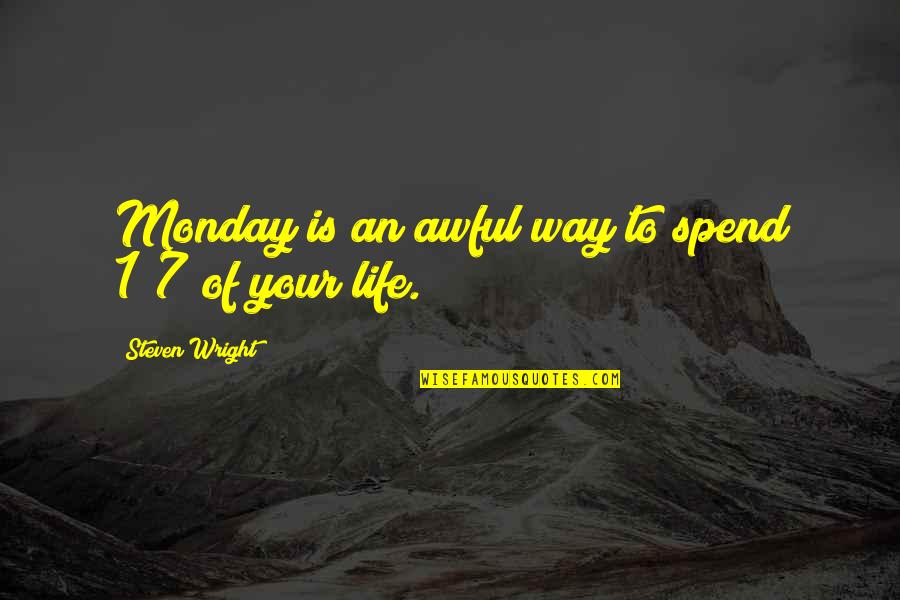 Monday is an awful way to spend 1/7 of your life. —
Steven Wright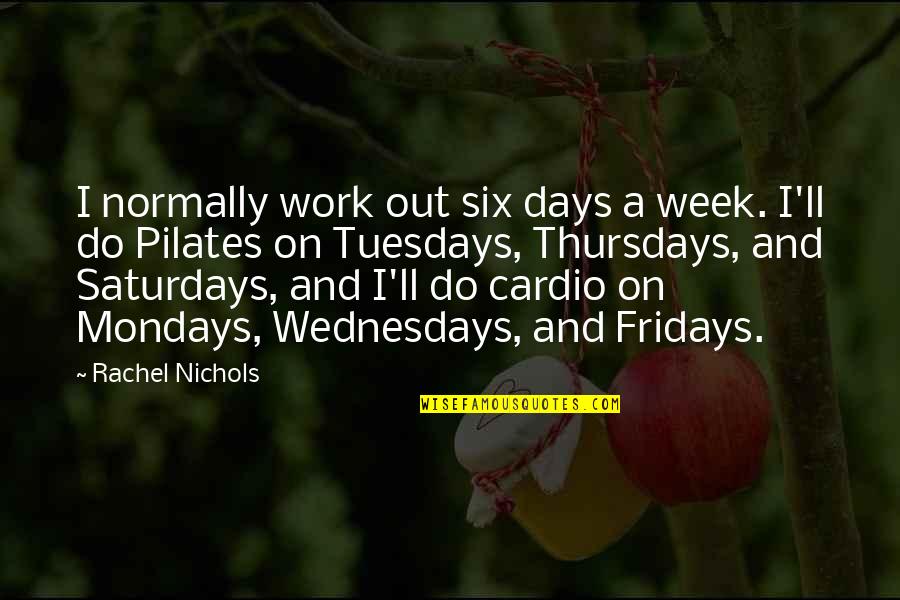 I normally work out six days a week. I'll do Pilates on Tuesdays, Thursdays, and Saturdays, and I'll do cardio on Mondays, Wednesdays, and Fridays. —
Rachel Nichols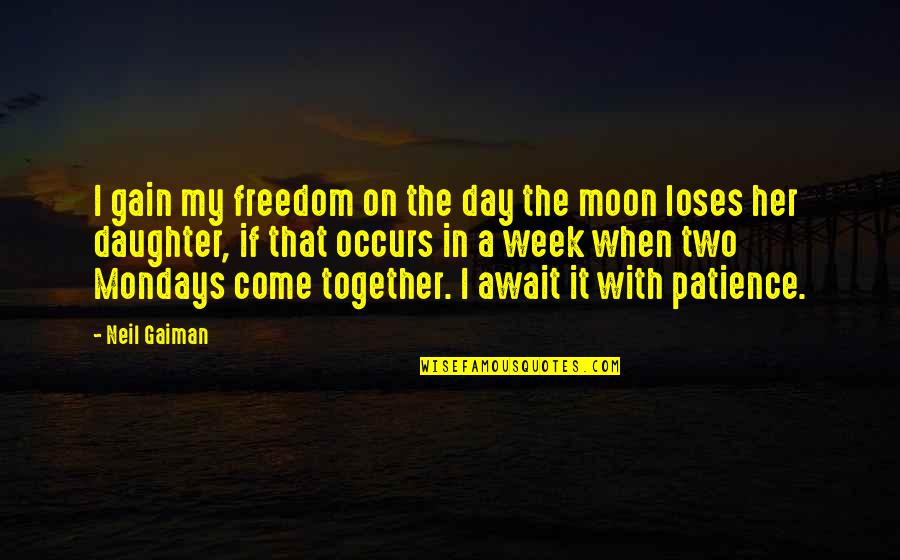 I gain my freedom on the day the moon loses her daughter, if that occurs in a week when two Mondays come together. I await it with patience. —
Neil Gaiman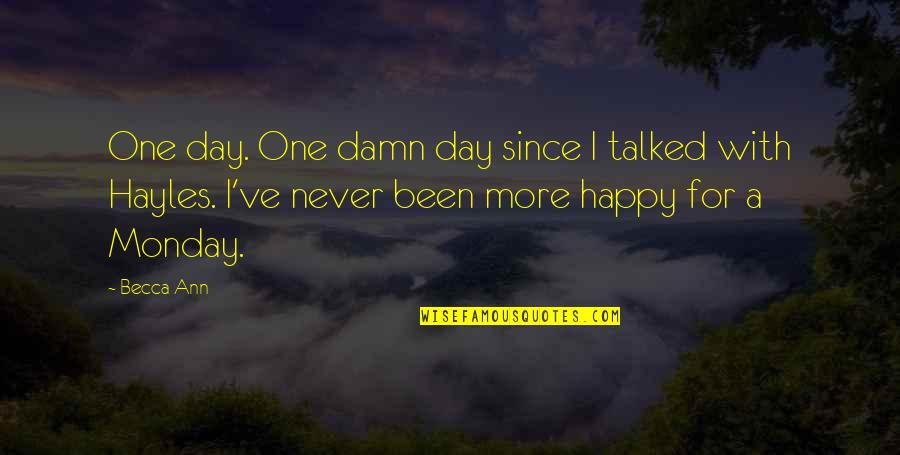 One day. One damn day since I talked with Hayles. I've never been more happy for a Monday. —
Becca Ann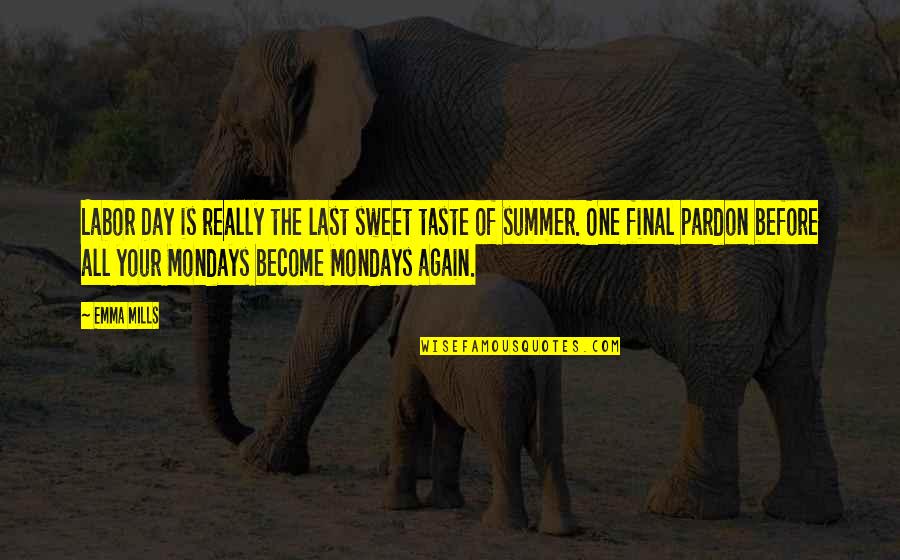 Labor Day is really the last sweet taste of summer. One final pardon before all your Mondays become Mondays again. —
Emma Mills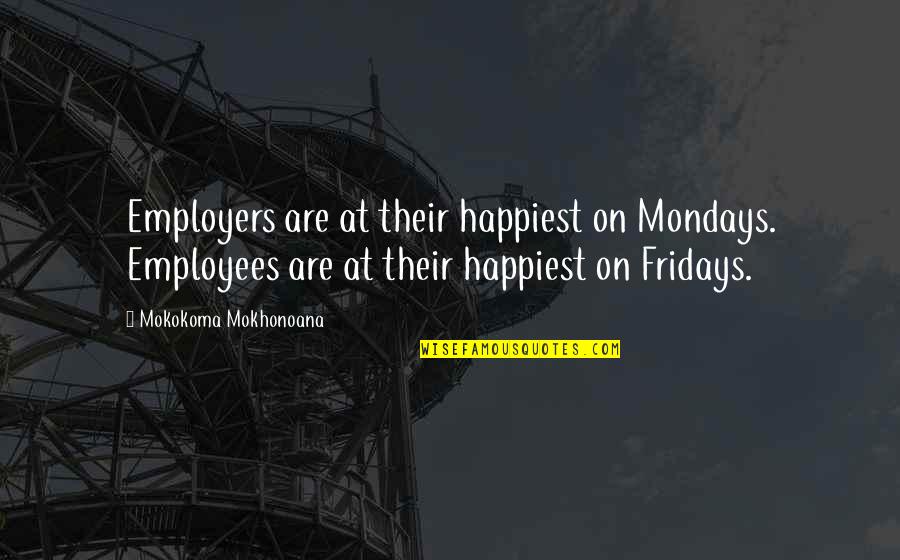 Employers are at their happiest on Mondays. Employees are at their happiest on Fridays. —
Mokokoma Mokhonoana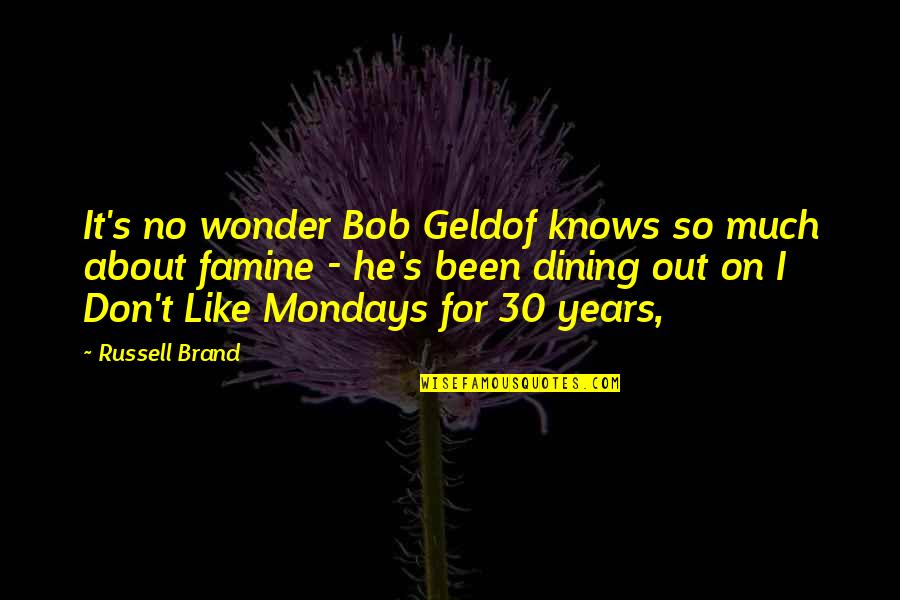 It's no wonder Bob Geldof knows so much about famine - he's been dining out on I Don't Like Mondays for 30 years, —
Russell Brand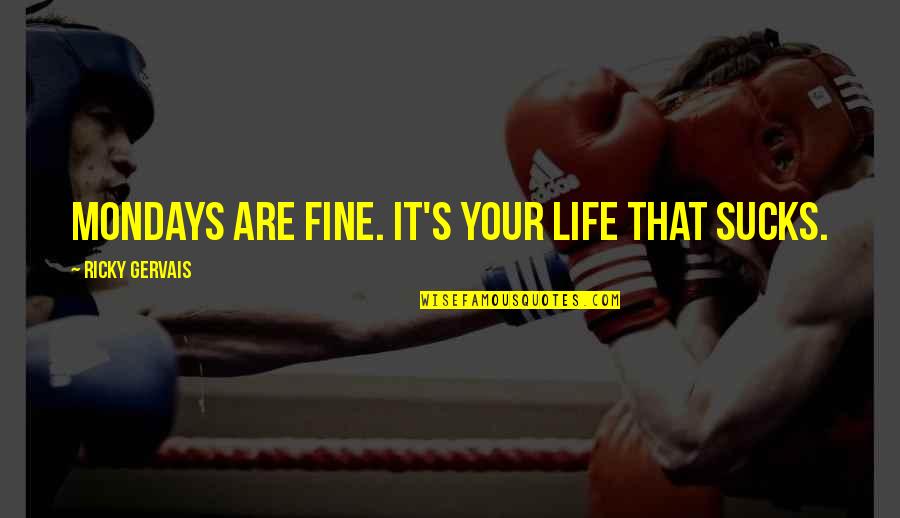 Mondays are fine. It's your life that sucks. —
Ricky Gervais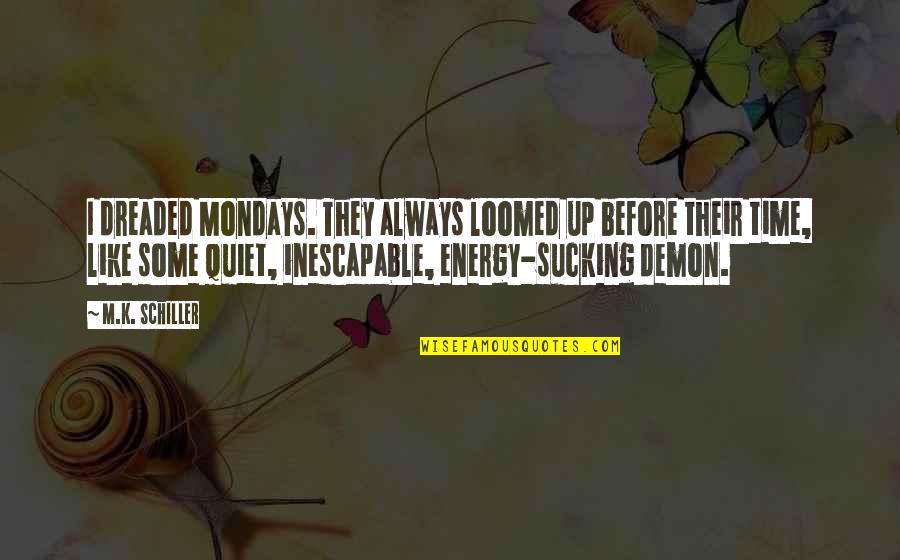 I dreaded Mondays. They always loomed up before their time, like some quiet, inescapable, energy-sucking demon. —
M.K. Schiller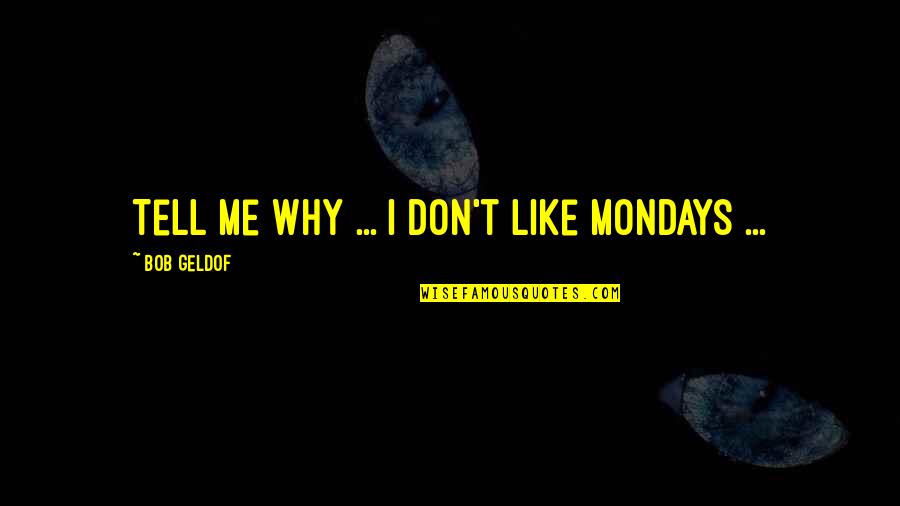 Tell me why ... I don't like Mondays ... —
Bob Geldof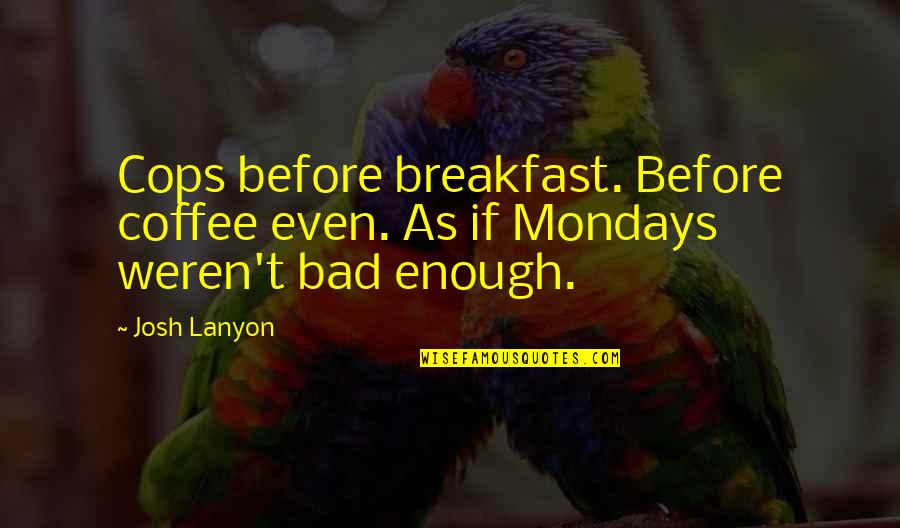 Cops before breakfast. Before coffee even. As if Mondays weren't bad enough. —
Josh Lanyon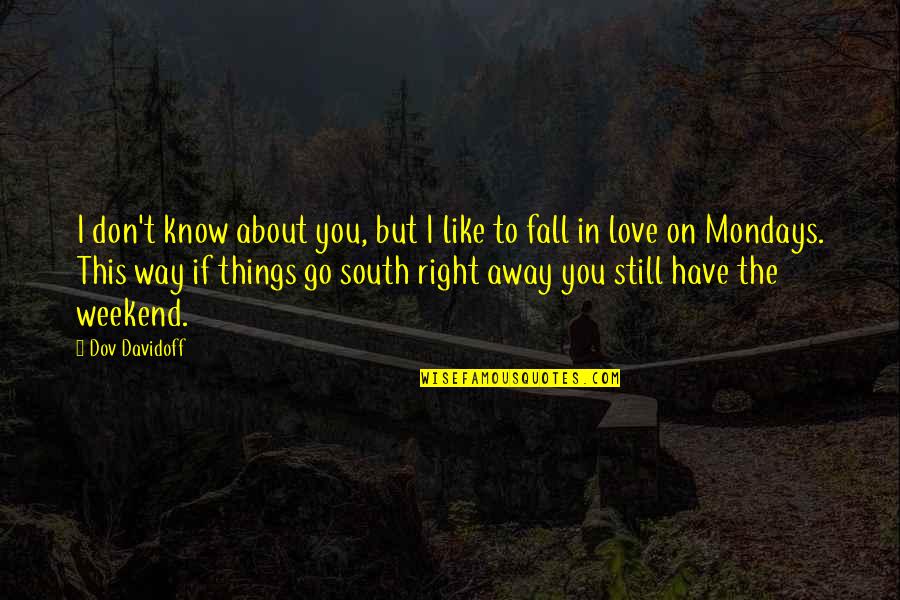 I don't know about you, but I like to fall in love on Mondays. This way if things go south right away you still have the weekend. —
Dov Davidoff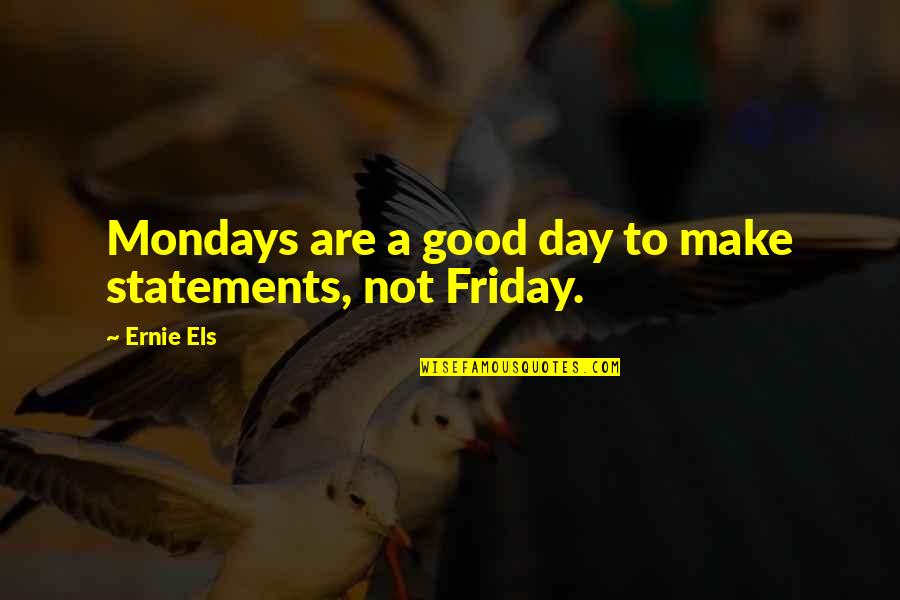 Mondays are a good day to make statements, not Friday. —
Ernie Els