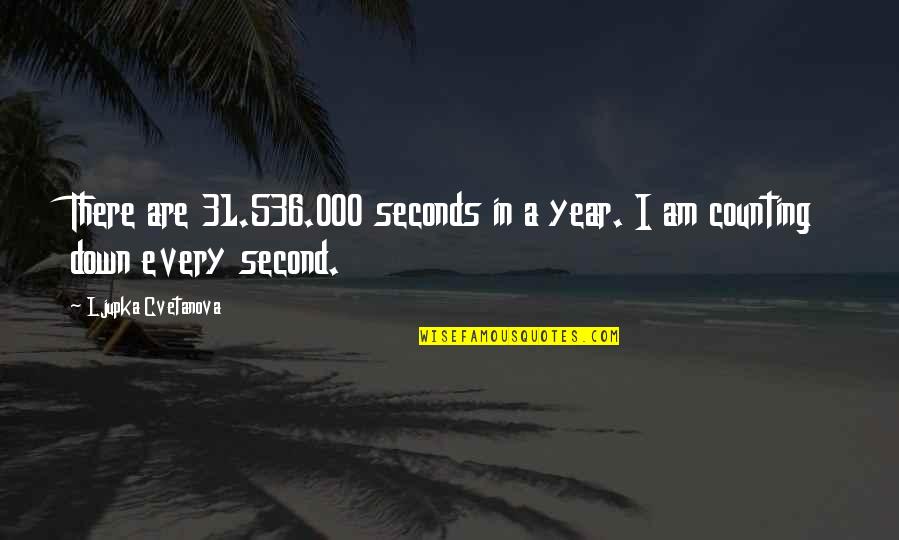 There are 31.536.000 seconds in a year. I am counting down every second.
—
Ljupka Cvetanova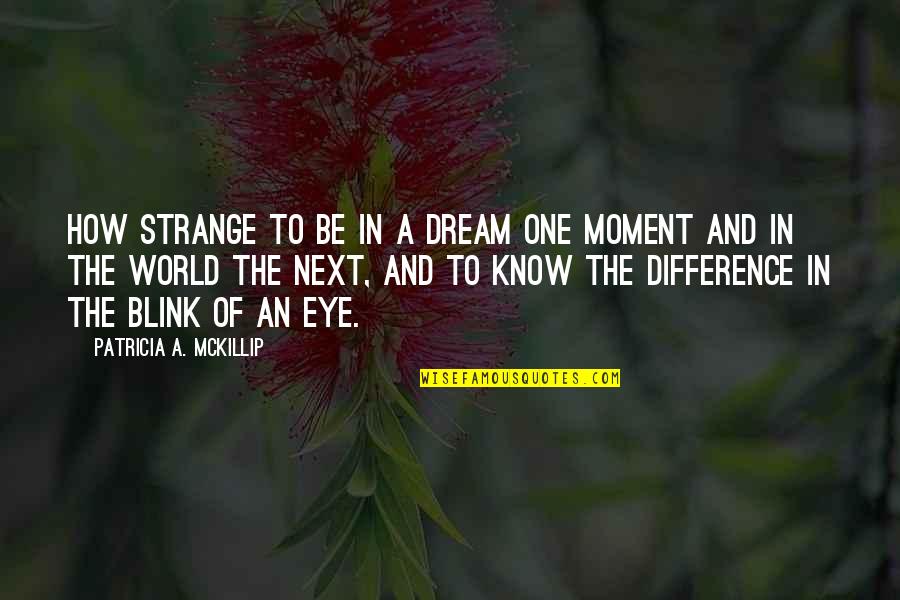 How strange to be in a dream one moment and in the world the next, and to know the difference in the blink of an eye.
—
Patricia A. McKillip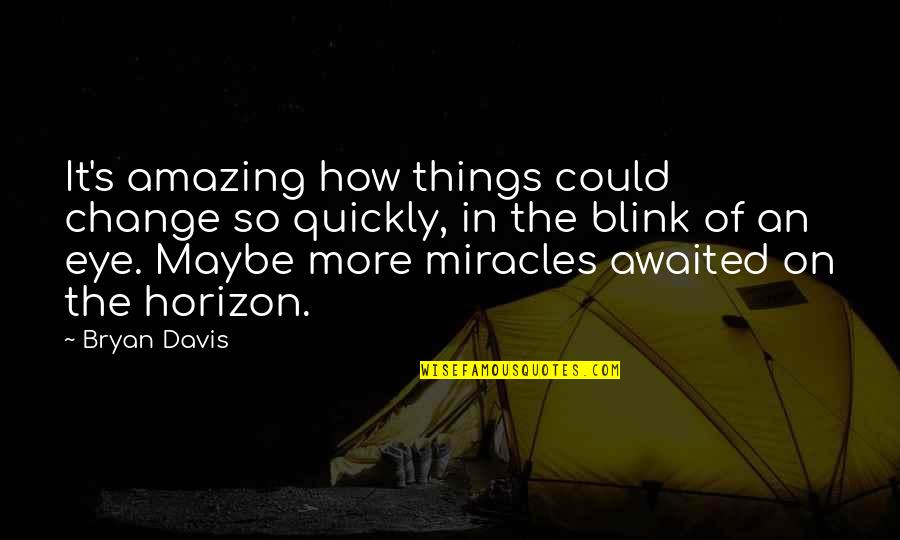 It's amazing how things could change so quickly, in the blink of an eye. Maybe more miracles awaited on the horizon.
—
Bryan Davis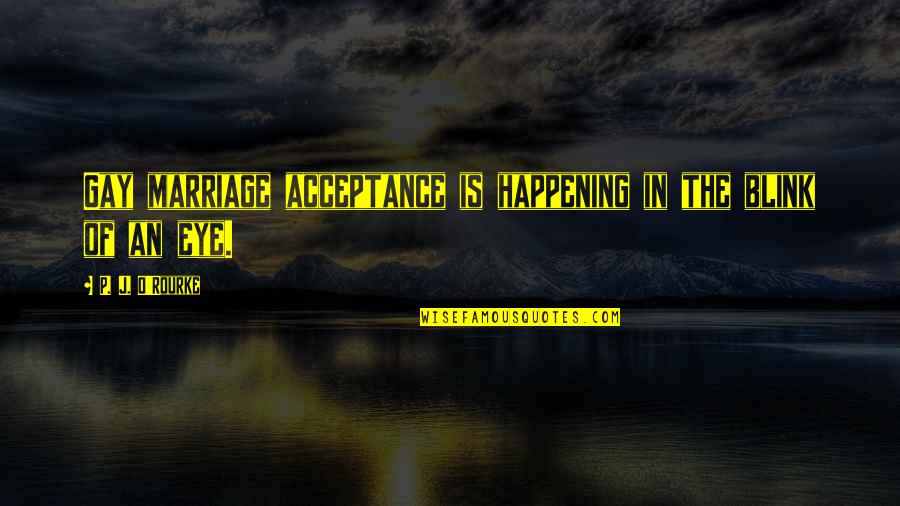 Gay marriage acceptance is happening in the blink of an eye.
—
P. J. O'Rourke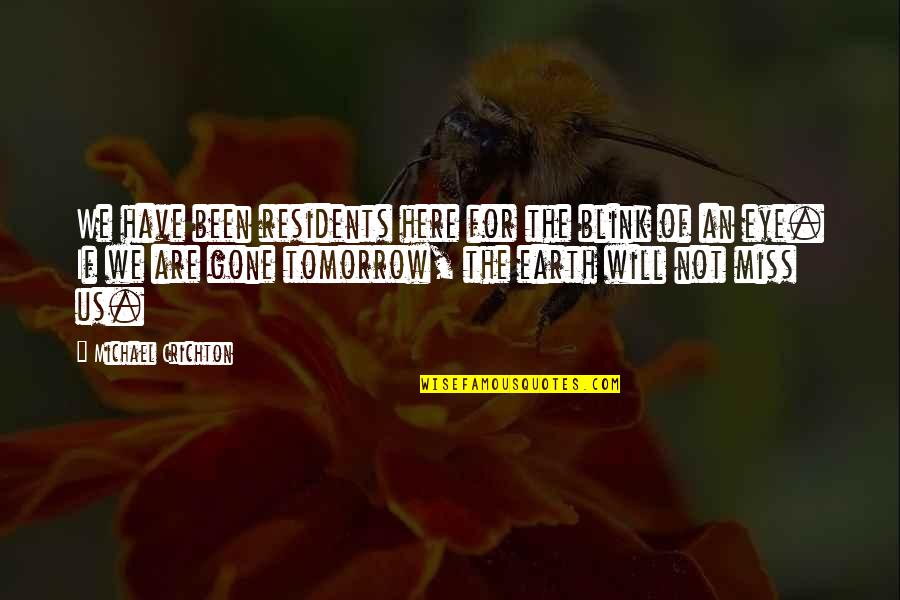 We have been residents here for the blink of an eye. If we are gone tomorrow, the earth will not miss us.
—
Michael Crichton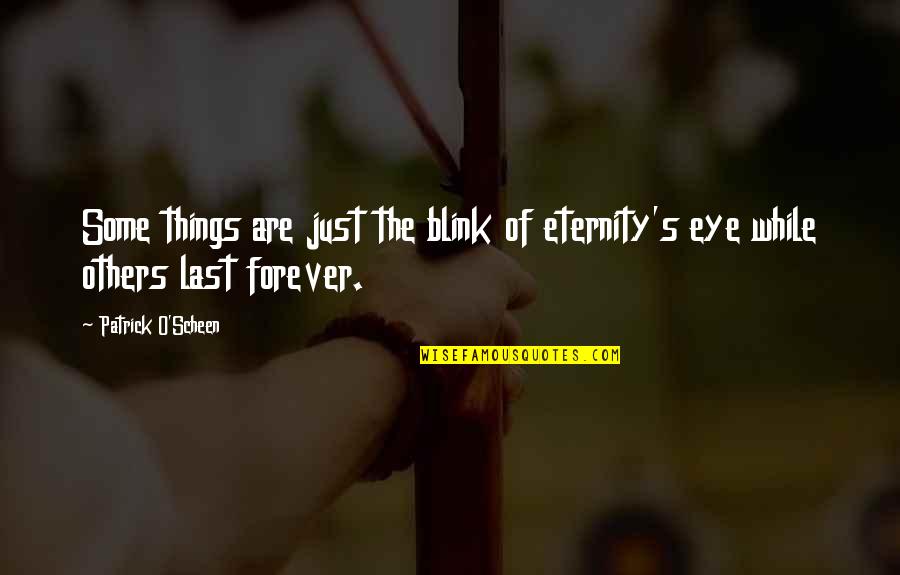 Some things are just the blink of eternity's eye while others last forever.
—
Patrick O'Scheen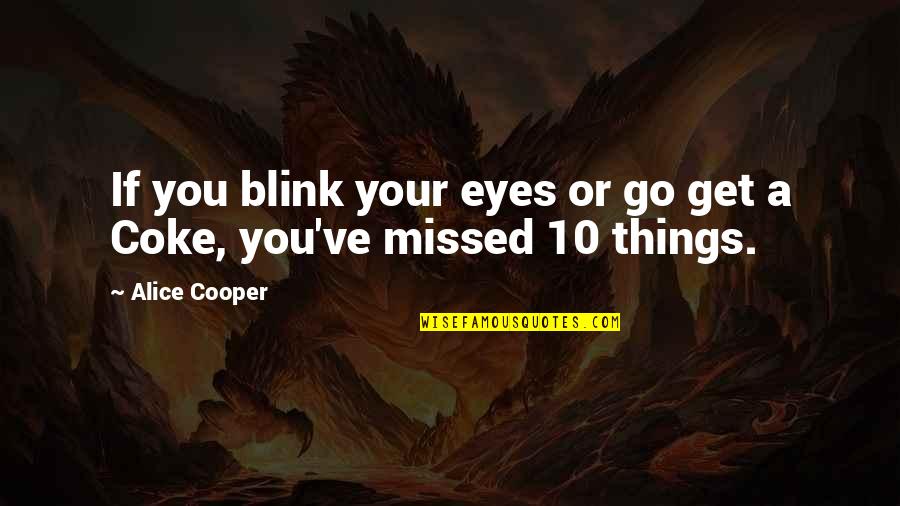 If you blink your eyes or go get a Coke, you've missed 10 things. —
Alice Cooper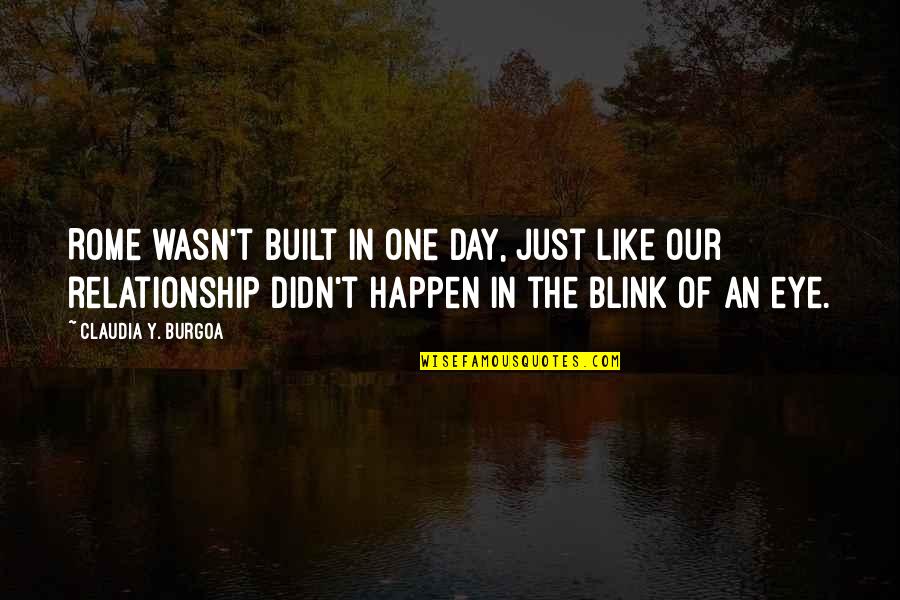 Rome wasn't built in one day, just like our relationship didn't happen in the blink of an eye. —
Claudia Y. Burgoa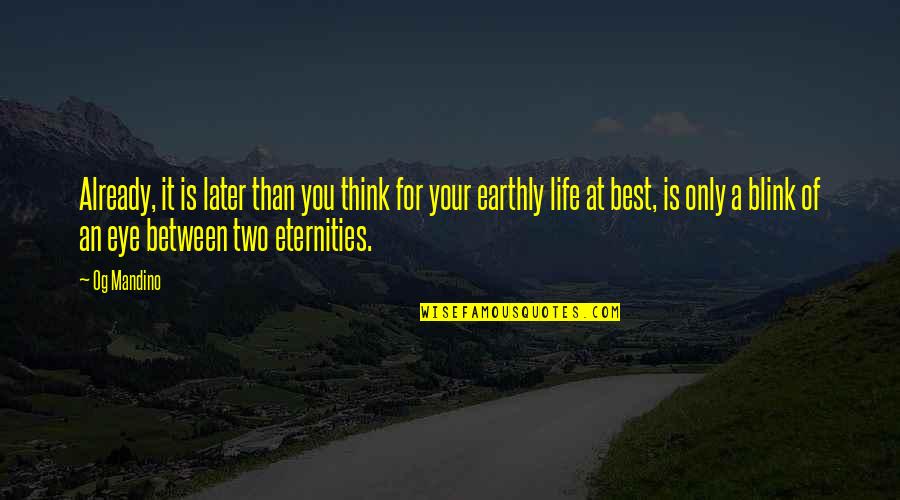 Already, it is later than you think for your earthly life at best, is only a blink of an eye between two eternities. —
Og Mandino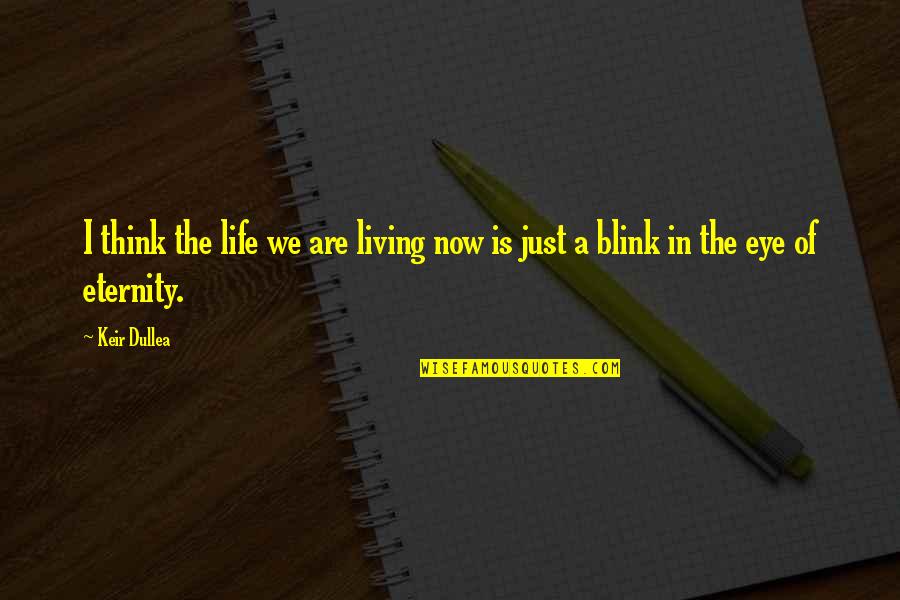 I think the life we are living now is just a blink in the eye of eternity. —
Keir Dullea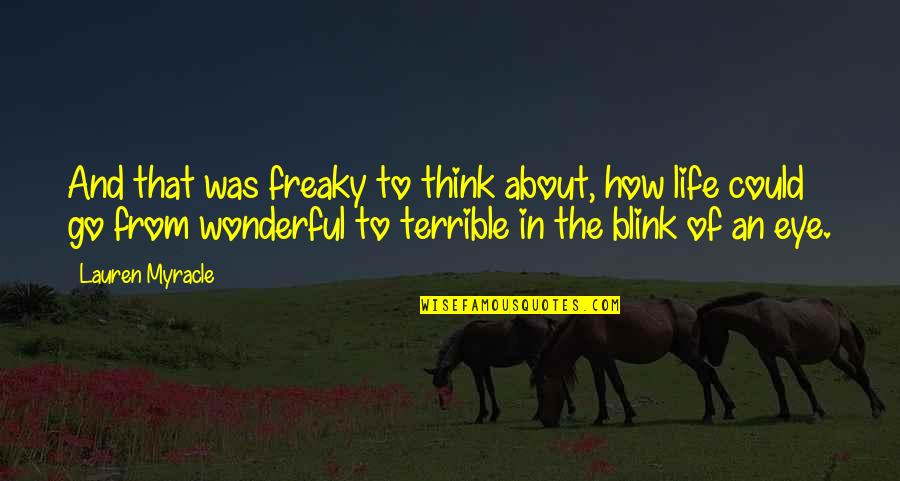 And that was freaky to think about, how life could go from wonderful to terrible in the blink of an eye. —
Lauren Myracle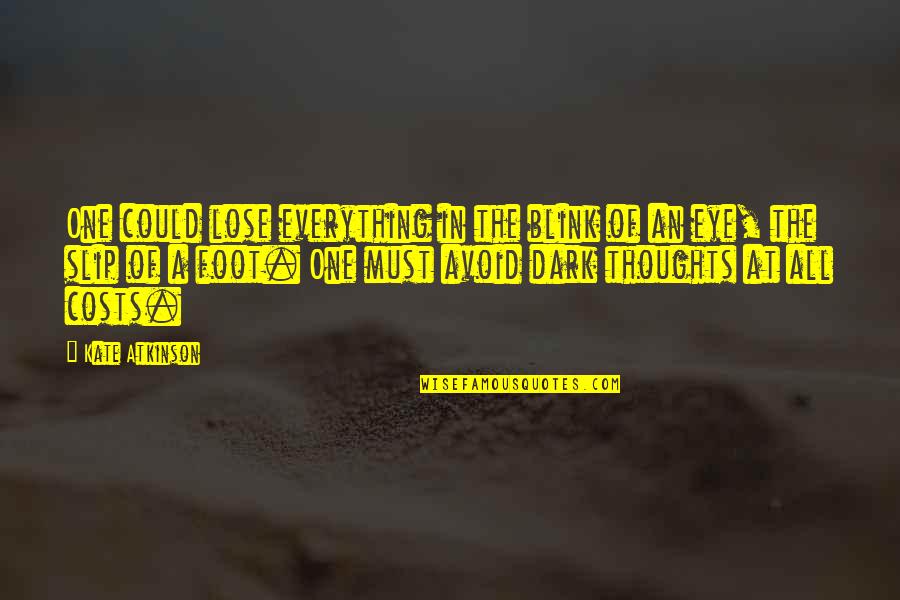 One could lose everything in the blink of an eye, the slip of a foot. One must avoid dark thoughts at all costs. —
Kate Atkinson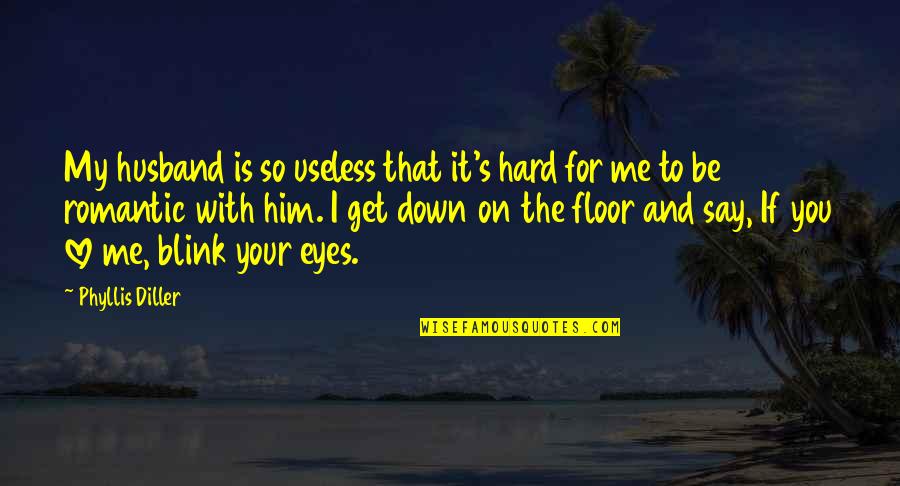 My husband is so useless that it's hard for me to be romantic with him. I get down on the floor and say, If you love me, blink your eyes. —
Phyllis Diller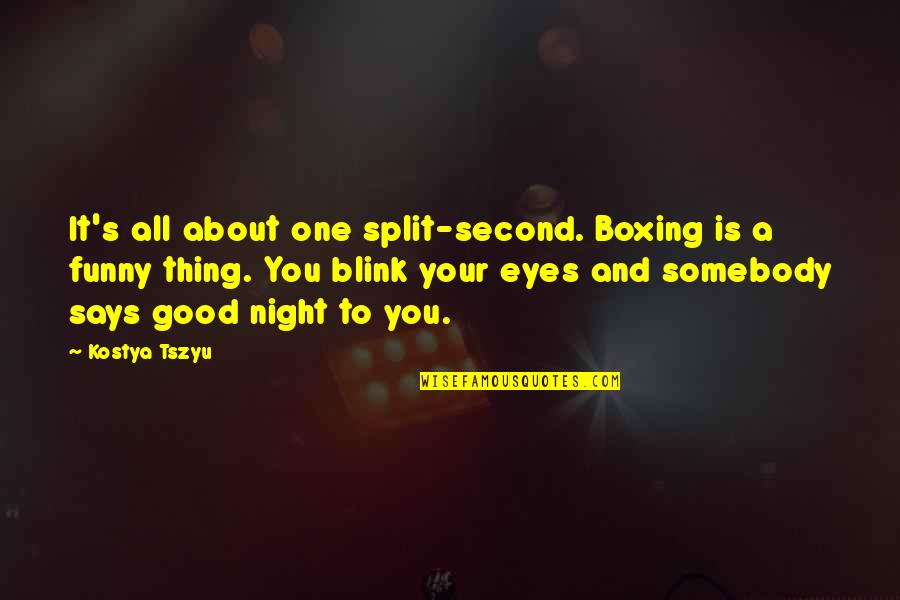 It's all about one split-second. Boxing is a funny thing. You blink your eyes and somebody says good night to you. —
Kostya Tszyu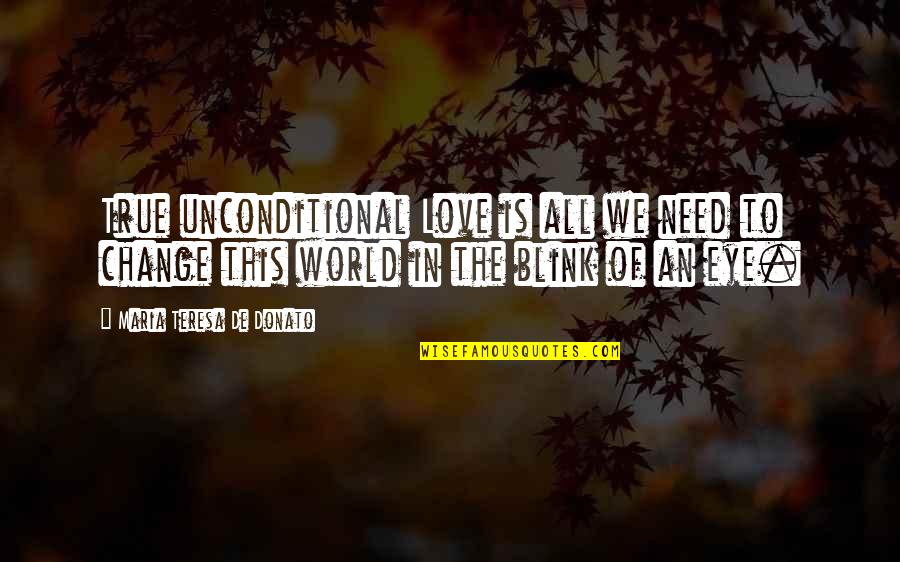 True unconditional Love is all we need to change this world in the blink of an eye. —
Maria Teresa De Donato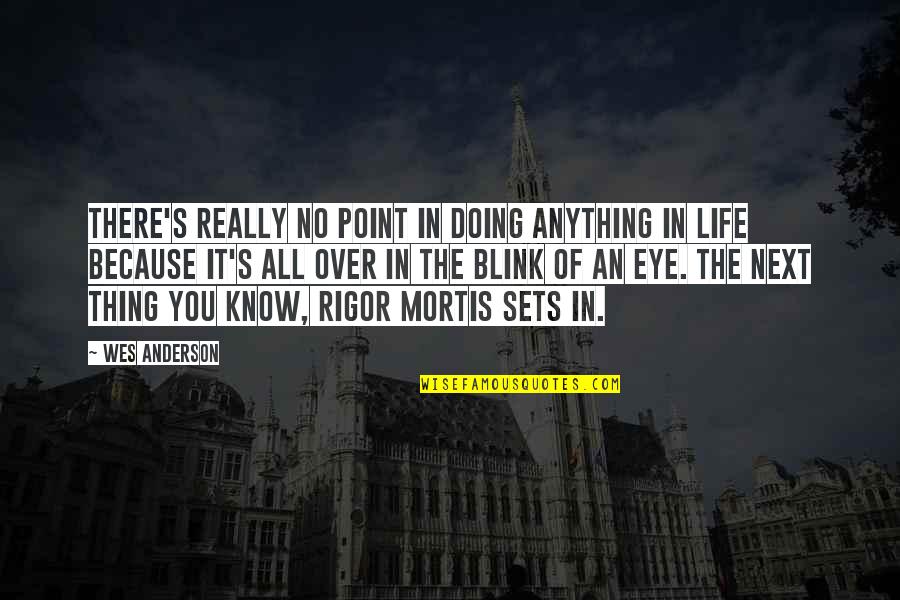 There's really no point in doing anything in life because it's all over in the blink of an eye. The next thing you know, rigor mortis sets in. —
Wes Anderson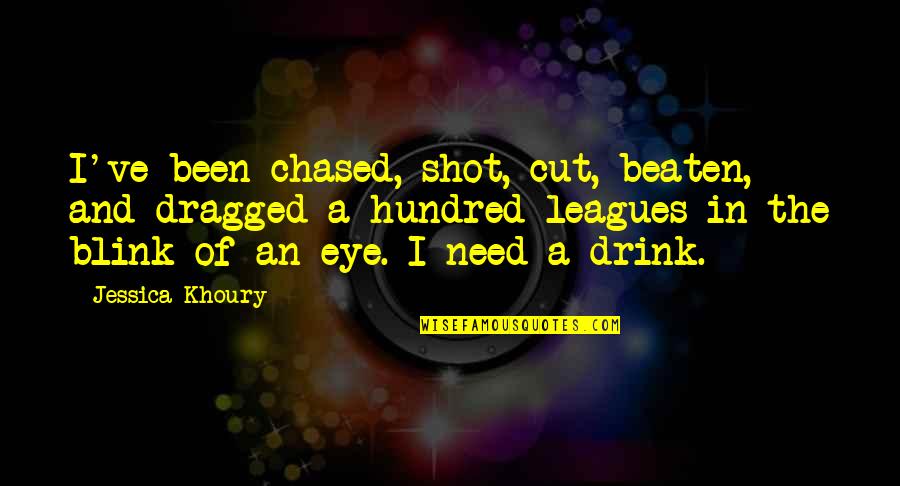 I've been chased, shot, cut, beaten, and dragged a hundred leagues in the blink of an eye. I need a drink. —
Jessica Khoury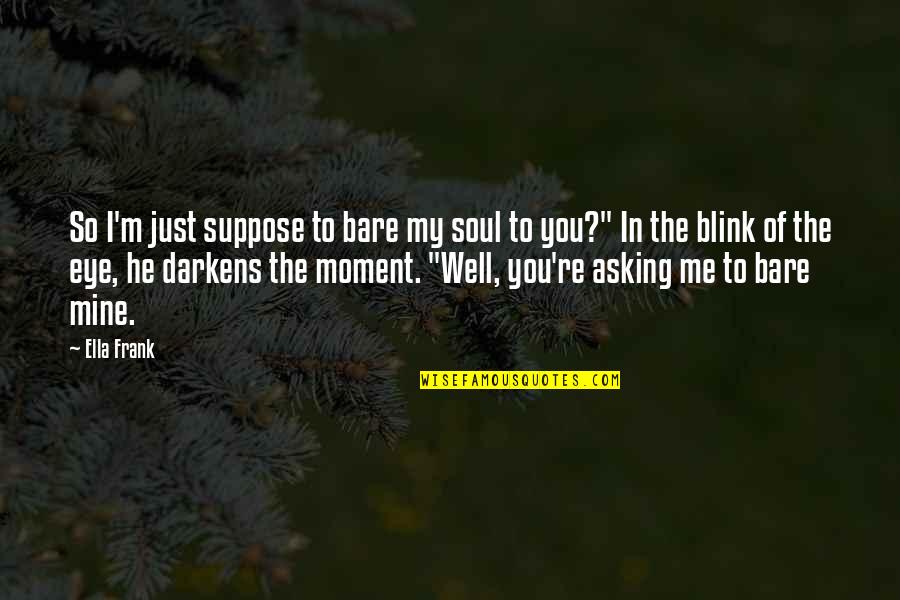 So I'm just suppose to bare my soul to you?" In the blink of the eye, he darkens the moment. "Well, you're asking me to bare mine. —
Ella Frank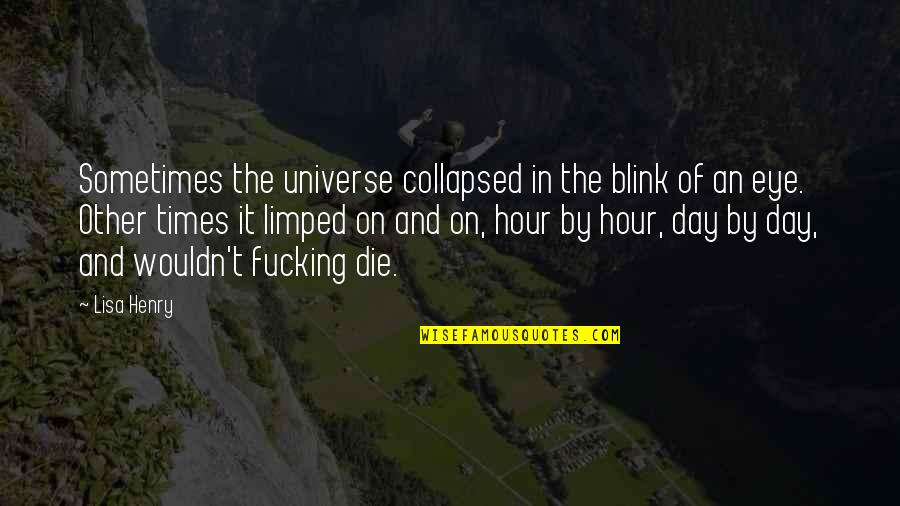 Sometimes the universe collapsed in the blink of an eye.
Other times it limped on and on, hour by hour, day by day, and wouldn't fucking die. —
Lisa Henry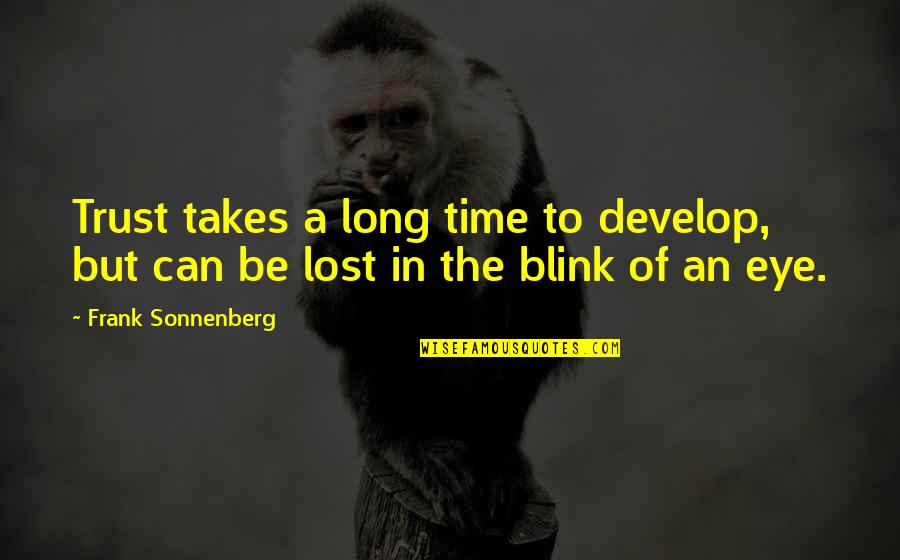 Trust takes a long time to develop, but can be lost in the blink of an eye. —
Frank Sonnenberg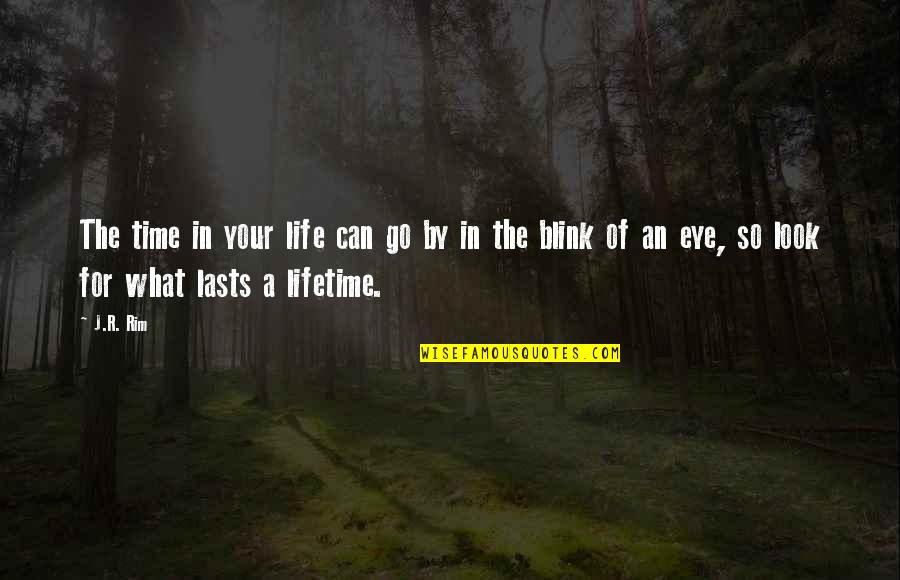 The time in your life can go by in the blink of an eye, so look for what lasts a lifetime. —
J.R. Rim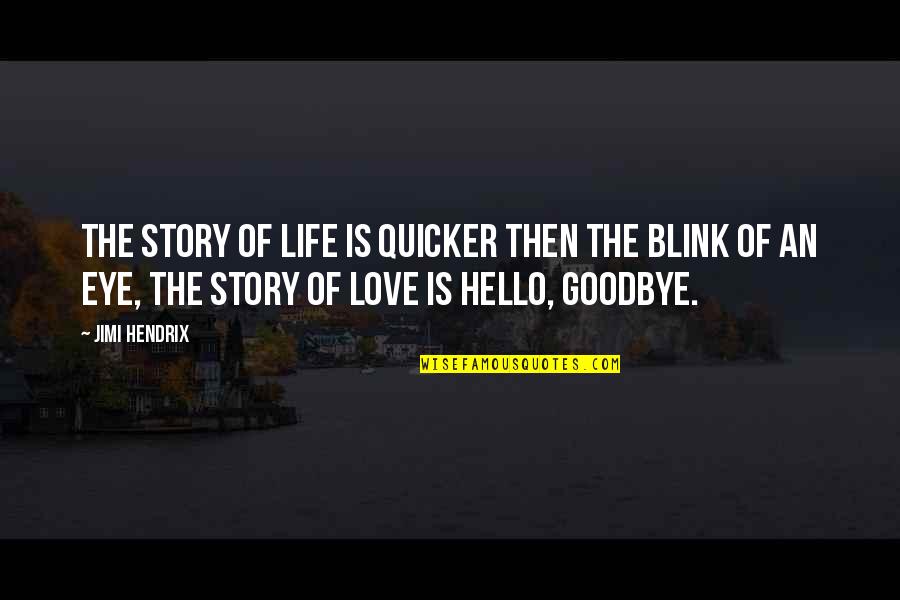 The story of life is quicker then the blink of an eye, the story of love is hello, goodbye. —
Jimi Hendrix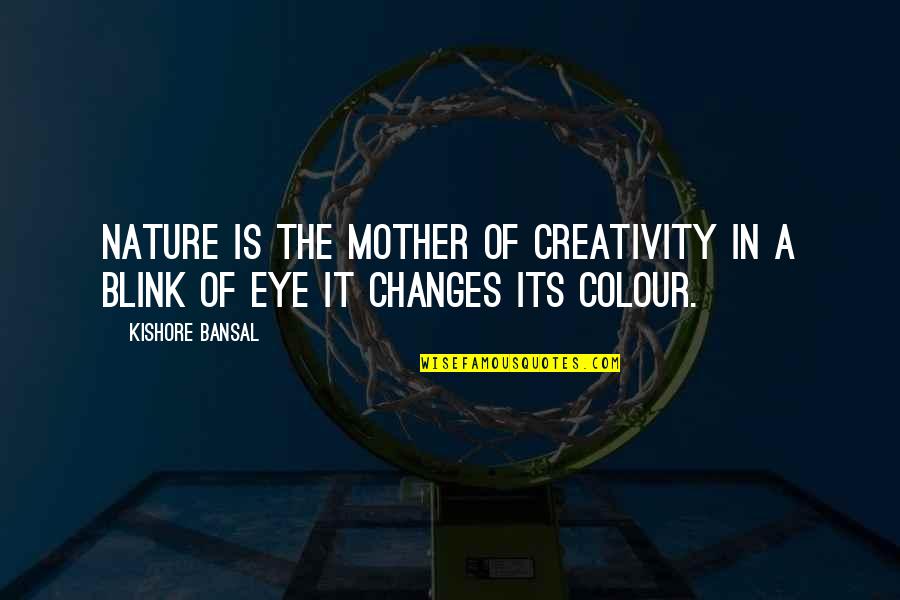 Nature is the mother of creativity in a blink of eye it changes its colour. —
Kishore Bansal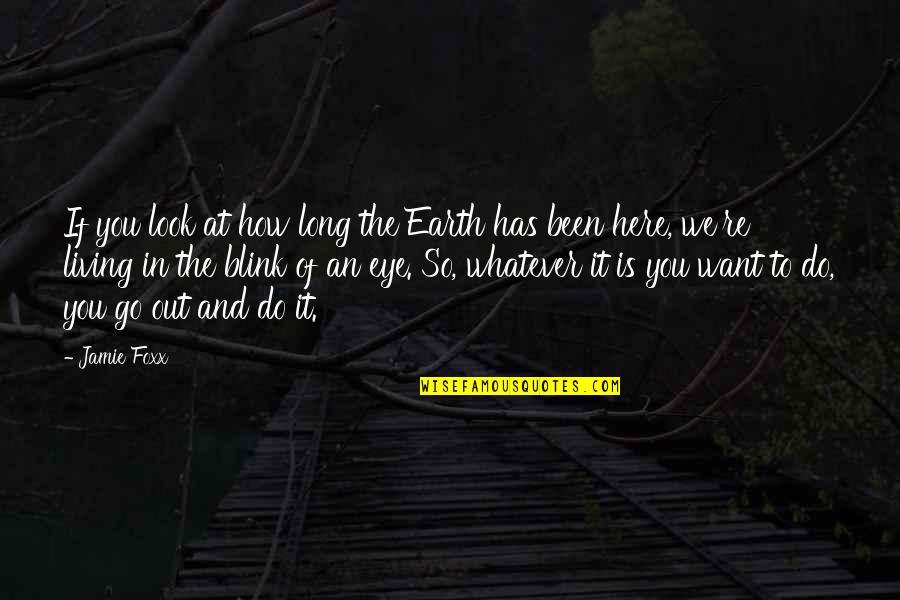 If you look at how long the Earth has been here, we're living in the blink of an eye. So, whatever it is you want to do, you go out and do it. —
Jamie Foxx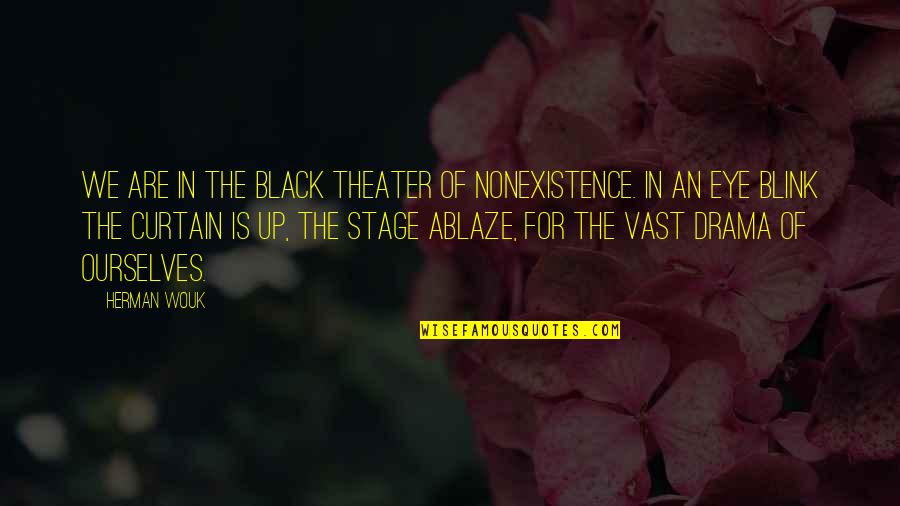 We are in the black theater of nonexistence. In an eye blink the curtain is up, the stage ablaze, for the vast drama of ourselves. —
Herman Wouk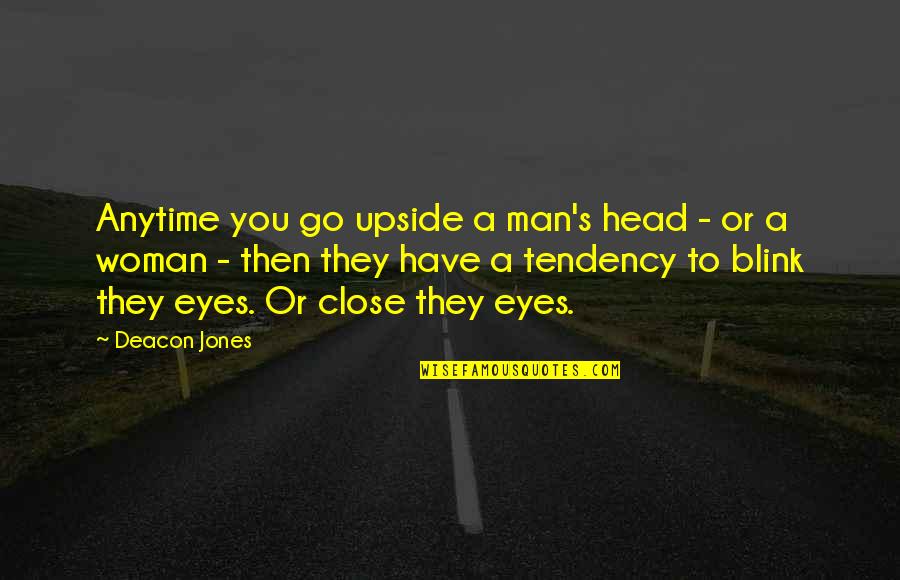 Anytime you go upside a man's head - or a woman - then they have a tendency to blink they eyes. Or close they eyes. —
Deacon Jones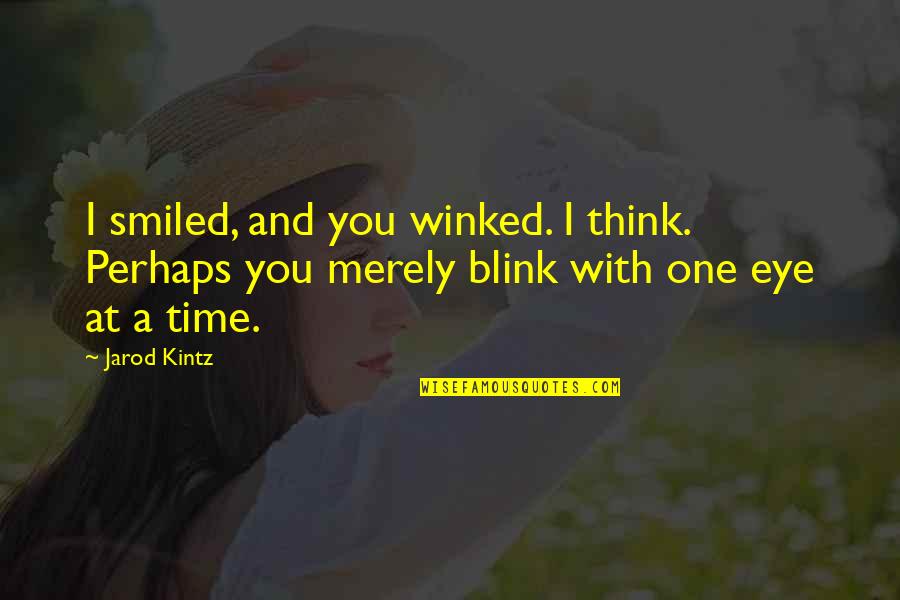 I smiled, and you winked. I think. Perhaps you merely blink with one eye at a time. —
Jarod Kintz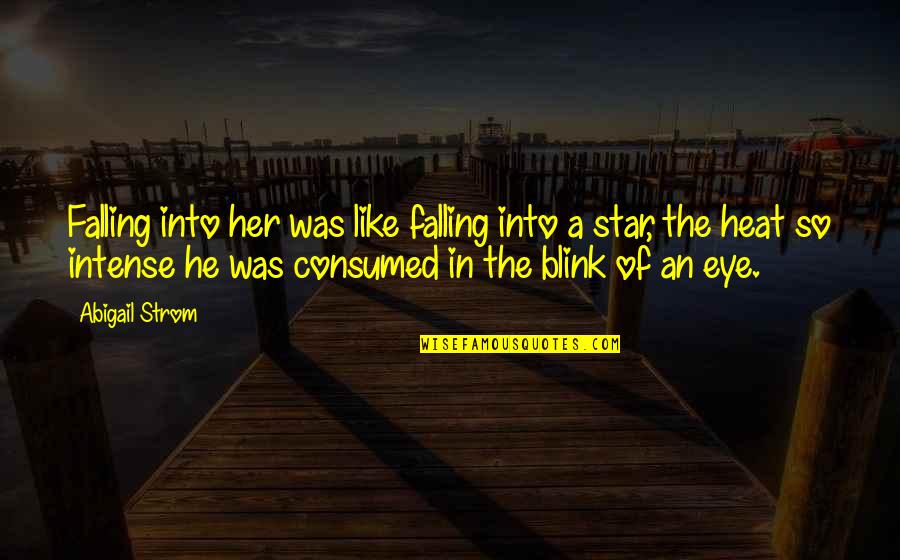 Falling into her was like falling into a star, the heat so intense he was consumed in the blink of an eye. —
Abigail Strom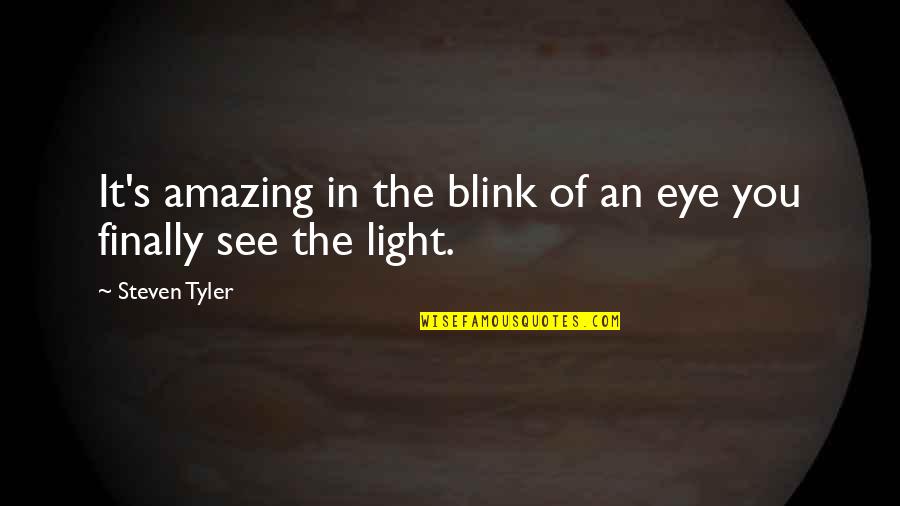 It's amazing in the blink of an eye you finally see the light. —
Steven Tyler